This will sure warm you up on a cold day. Be sure to plan your day around it. It does take time to make but oh so worth it. I hope you enjoy! (This recipe was found on Pinterest)
12
The night before you want the soup measure out 16 oz of black beans. Or buy a 16oz bag of black beans if you can. Sort through the beans for those that are broken up and discard.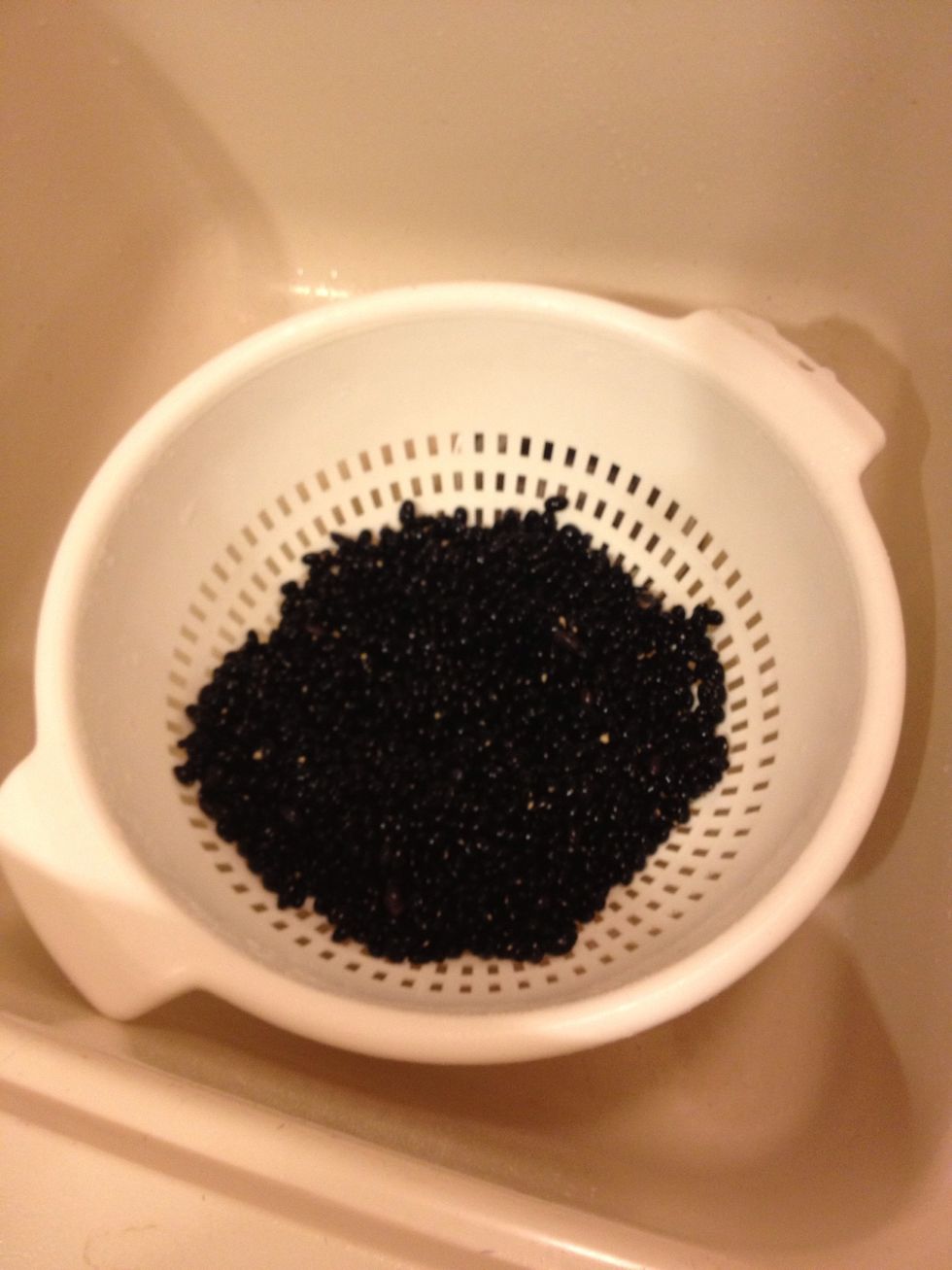 Rinse the beans thoroughly.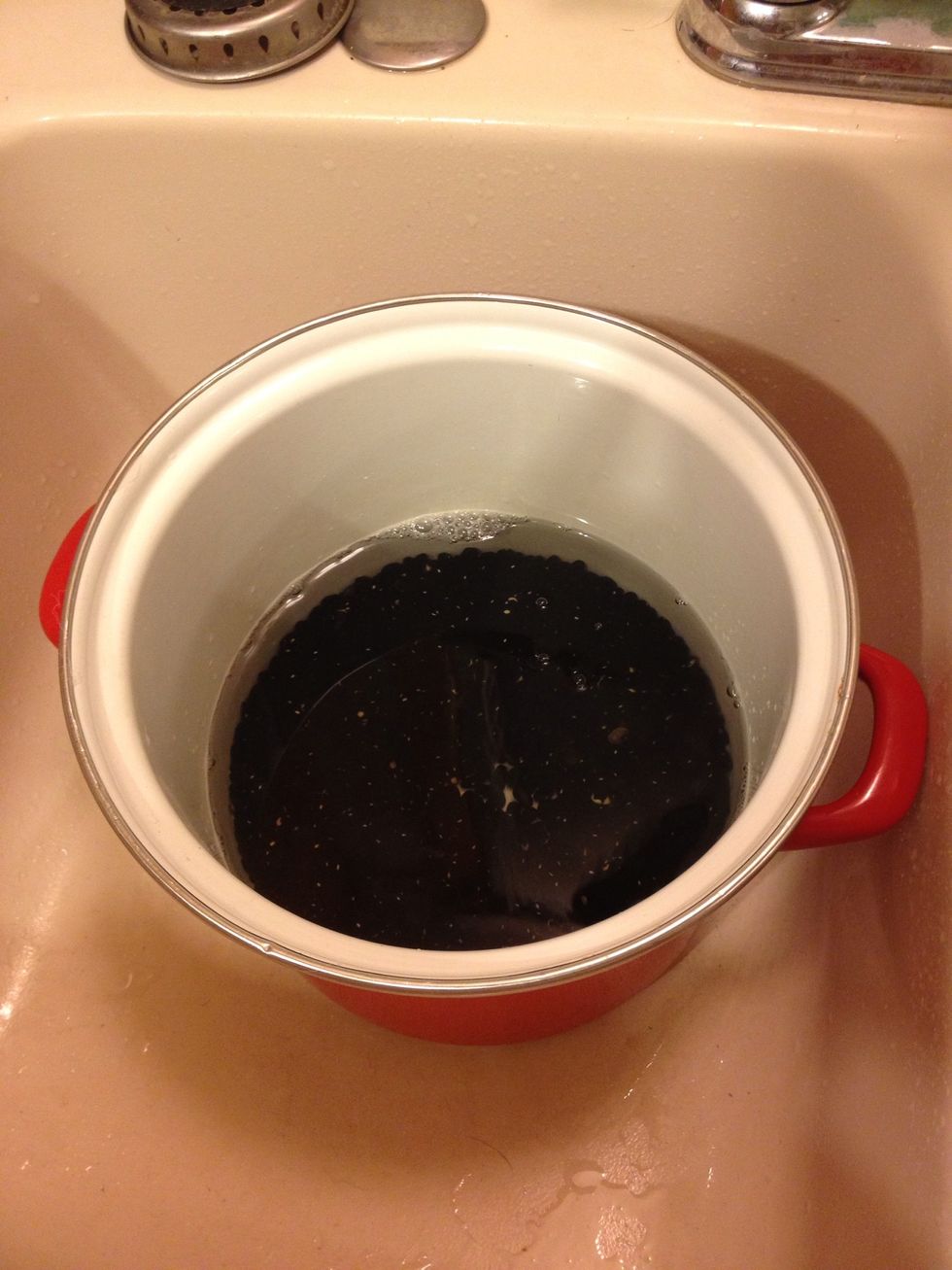 Place in a 4 quart pot or Dutch oven and fill about 1 inch above the beans.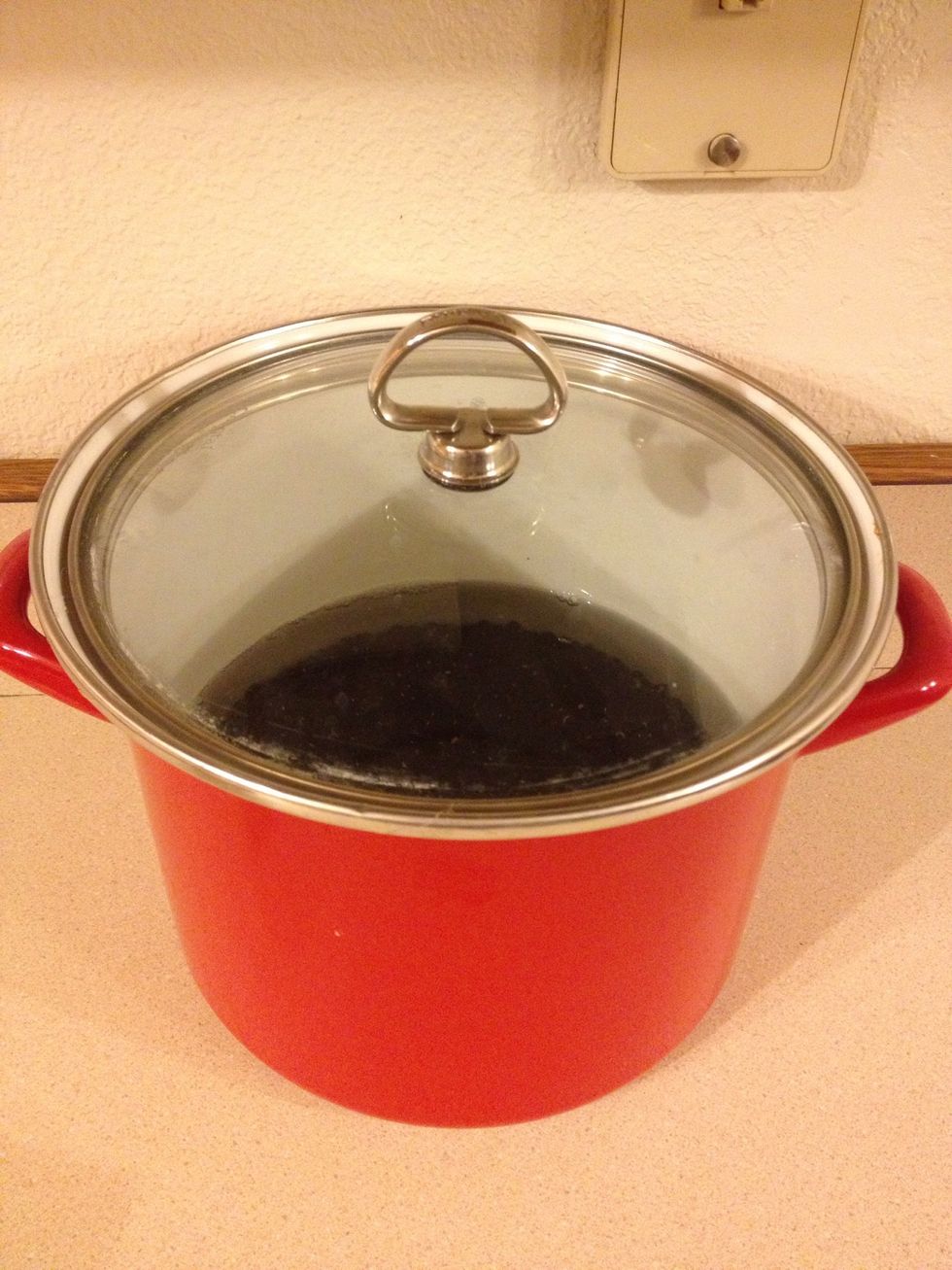 Set aside and let the beans soak over night! Get some beauty sleep!!!!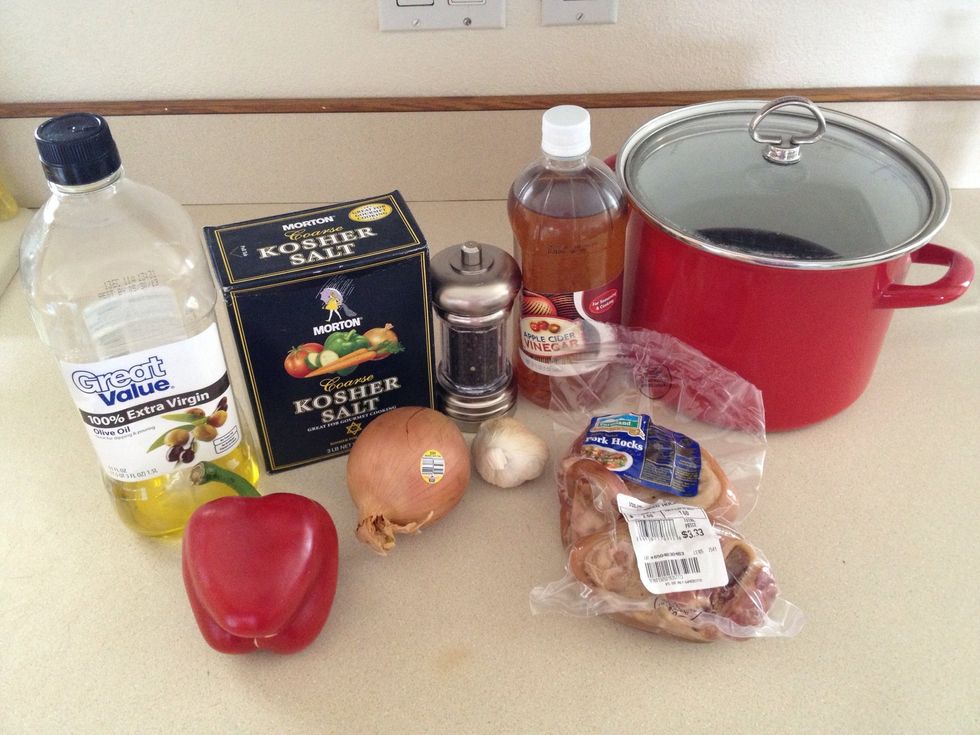 The next day when you're ready to cook the soup (keep in mind it can take up to 5 hours so plan wisely) gather your remaining ingredients.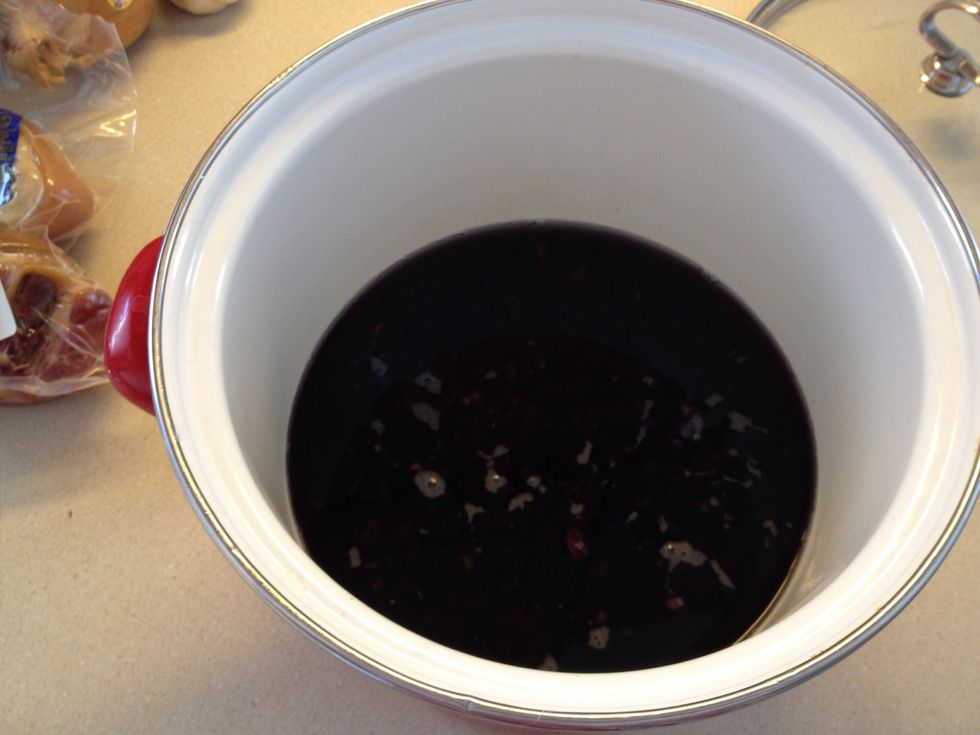 Back to the beans. This is what it should look like after the overnight soaking.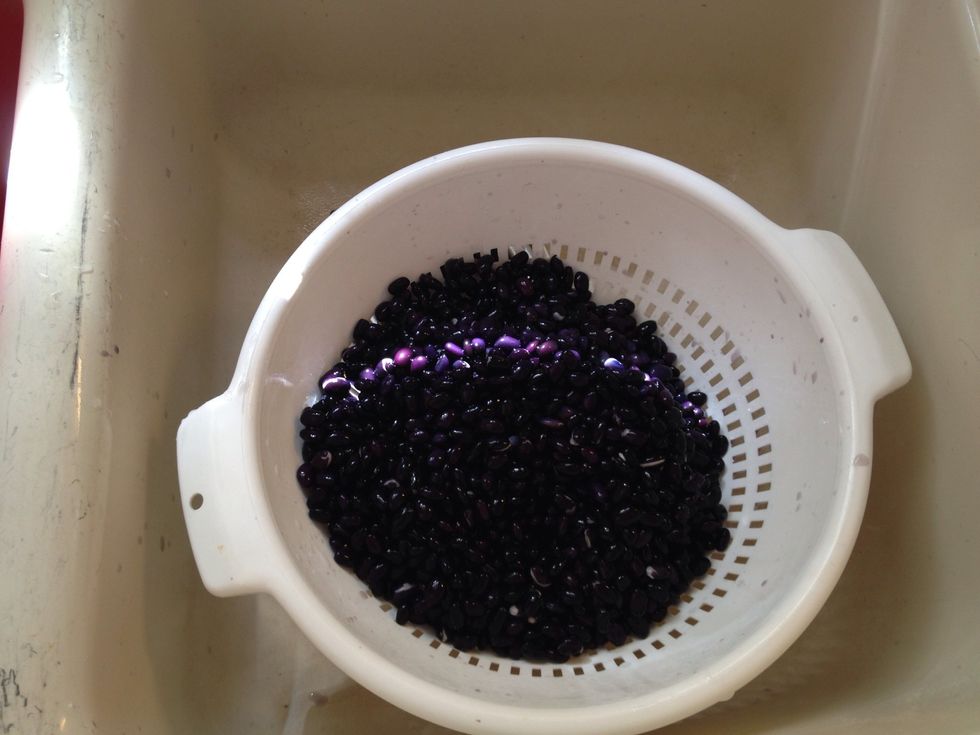 Drain the beans.
Place fresh water in the pot again about 1 inch above the beans.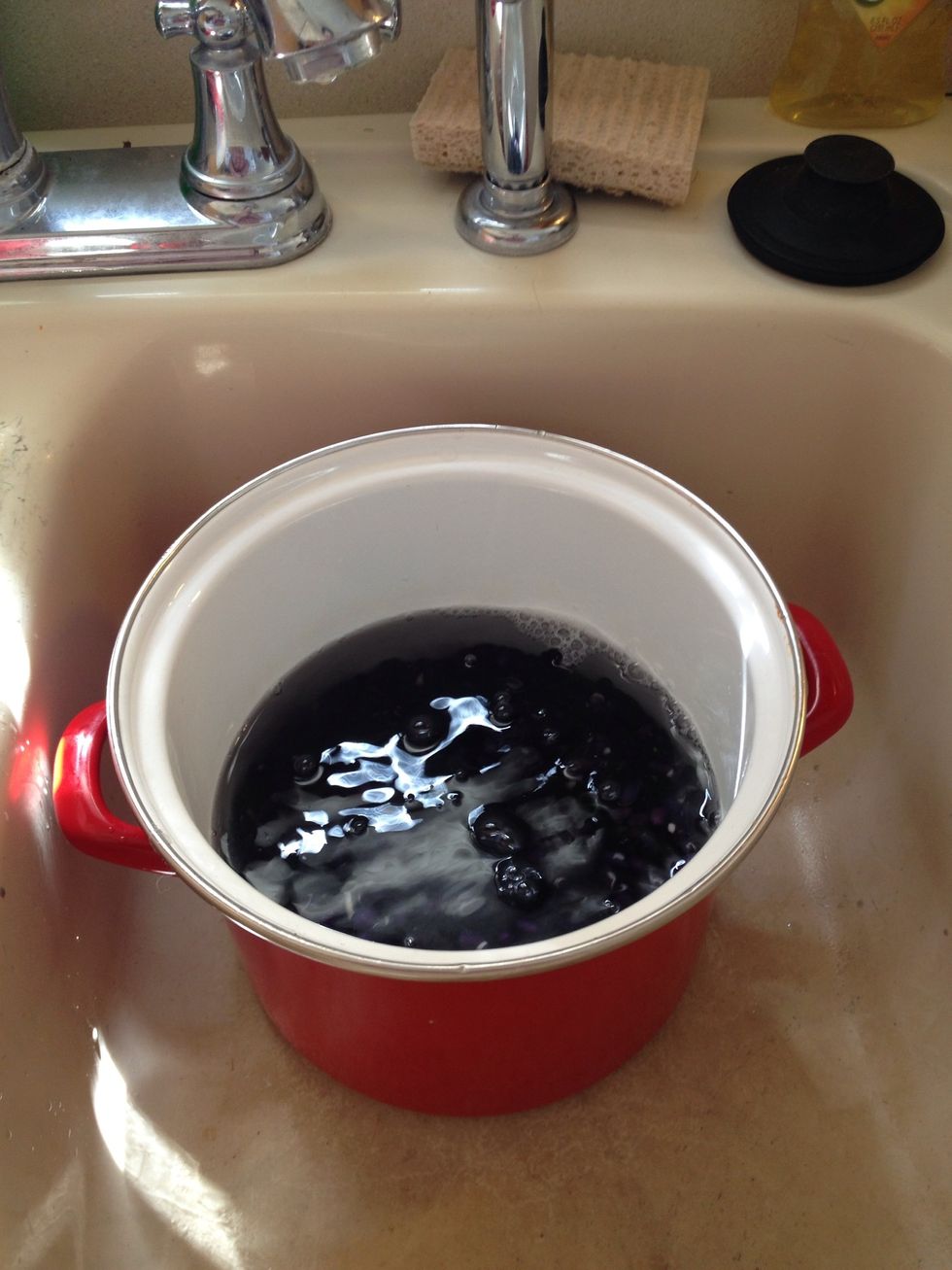 Like so...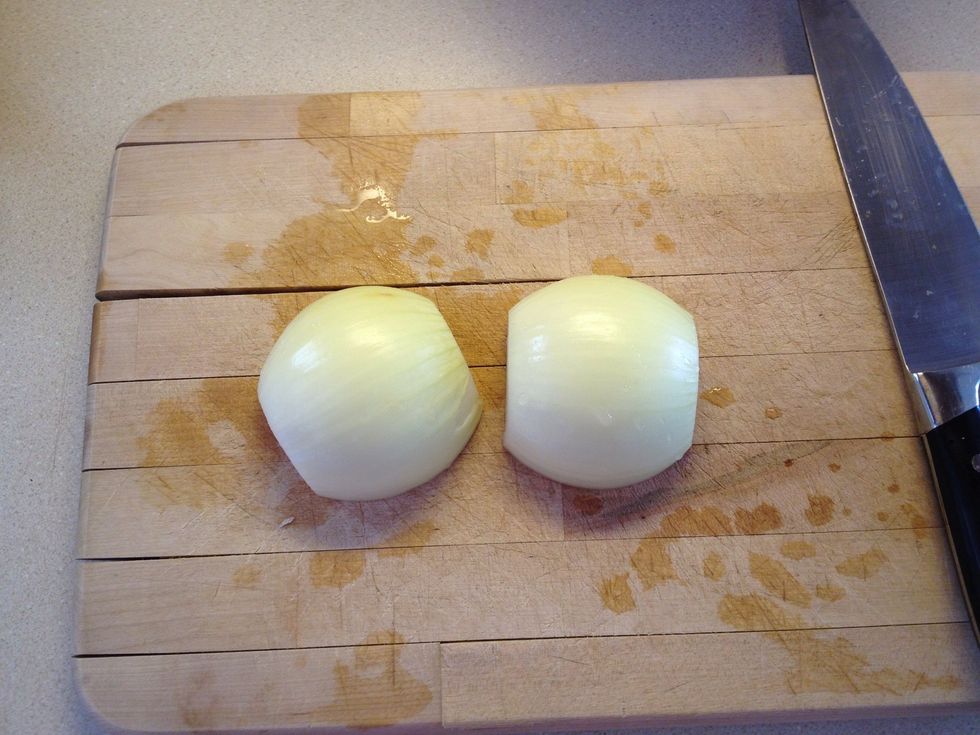 Peel and rinse your onion and start dicing.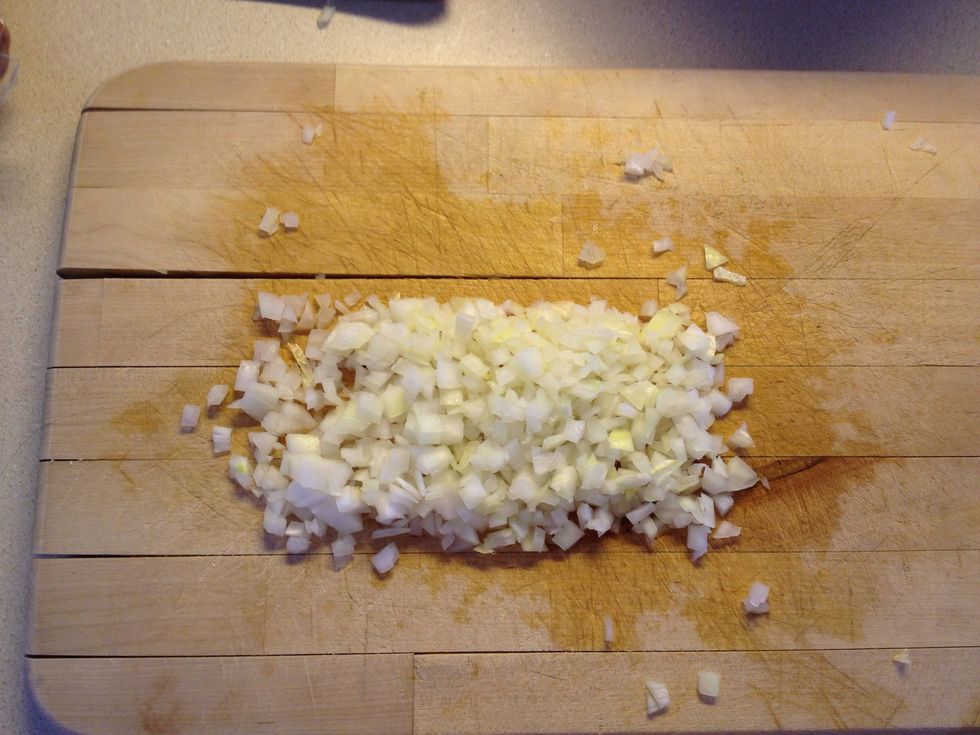 If you don't care for onions I would recommend dicing half. I on the other hand LOVE them and did the whole medium onion.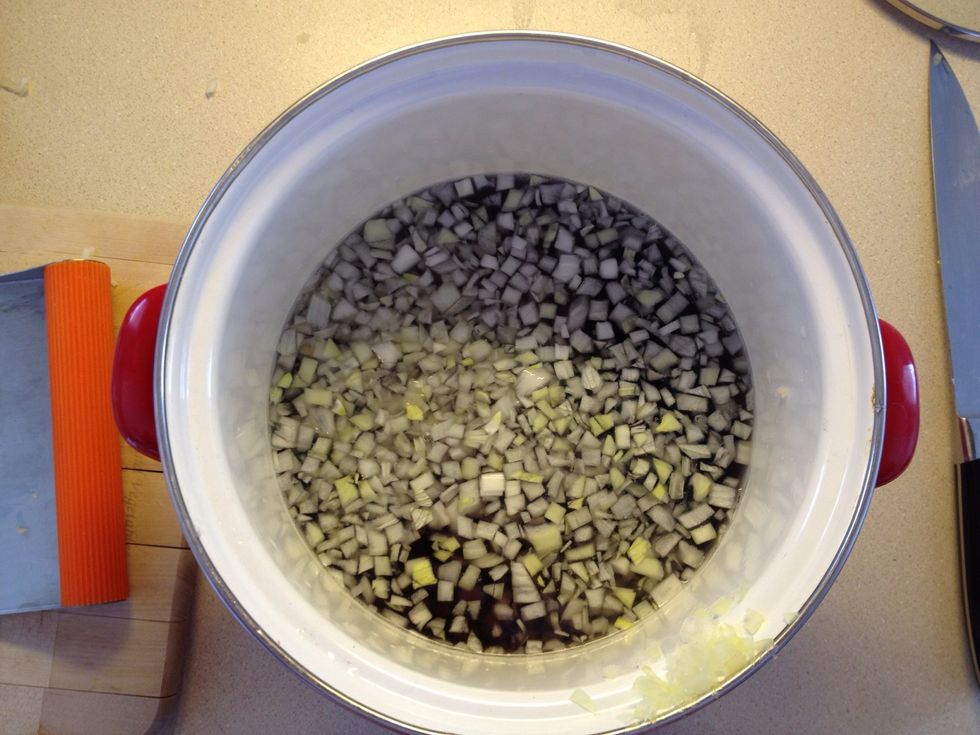 Add to the pot.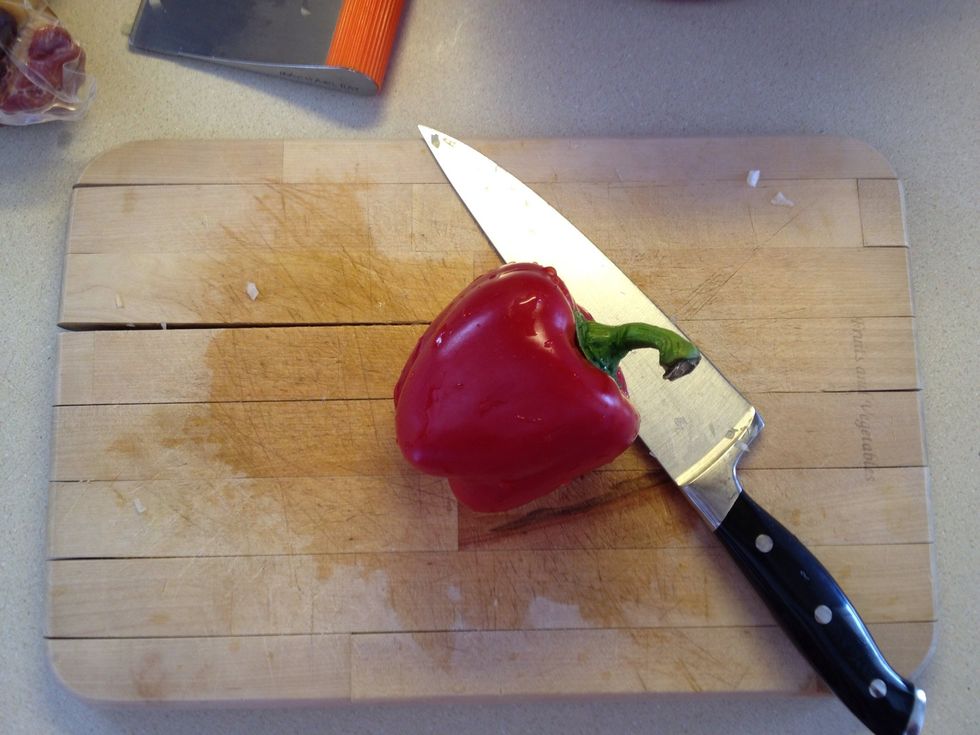 Gut the pepper and rinse making sure all the seeds are out!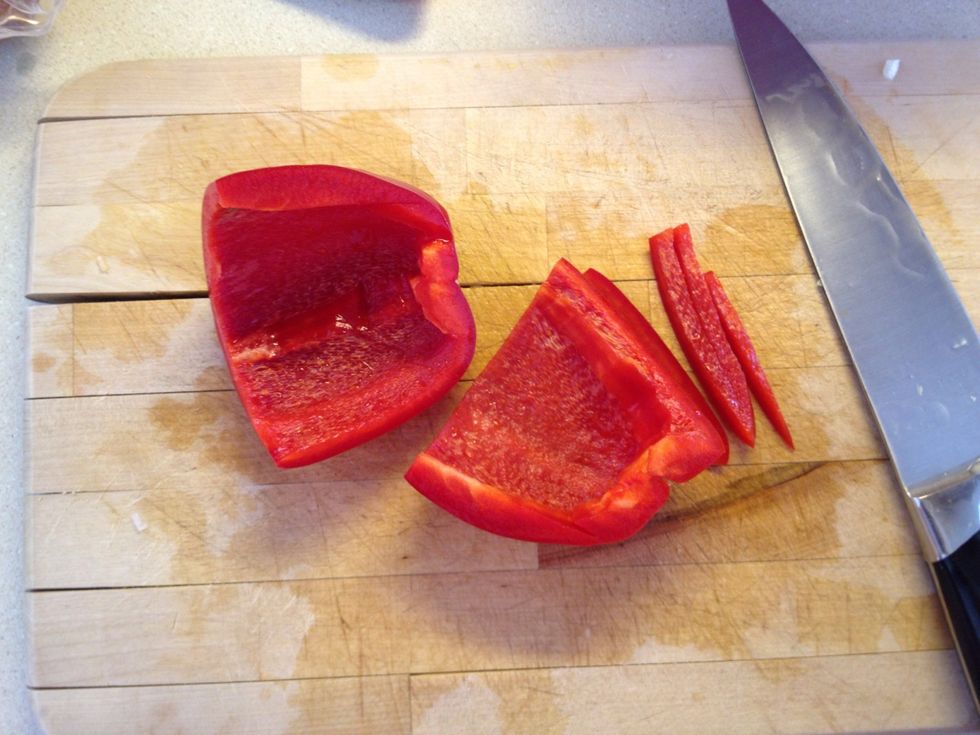 Like so and start dicing it up!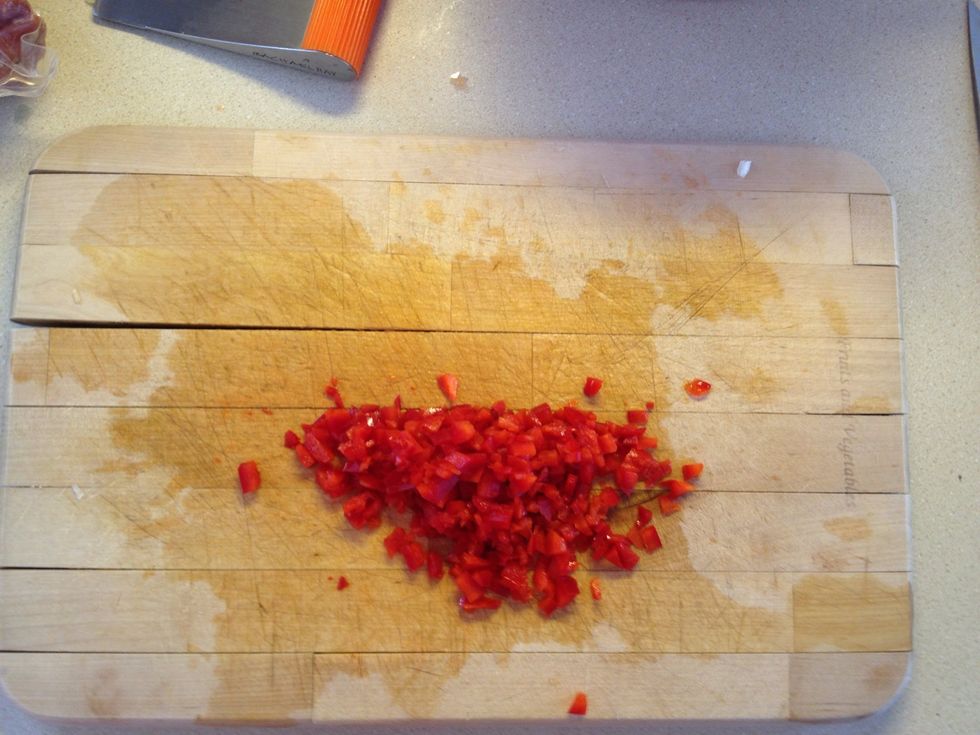 Like so. Make sure the pepper is finely diced.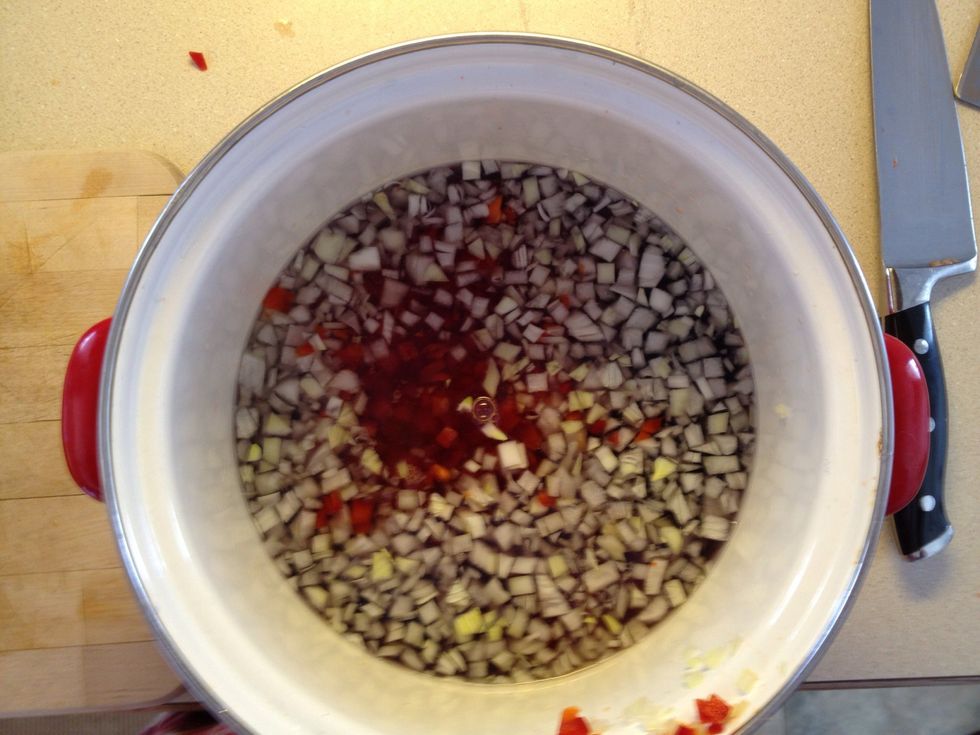 Add to the pot.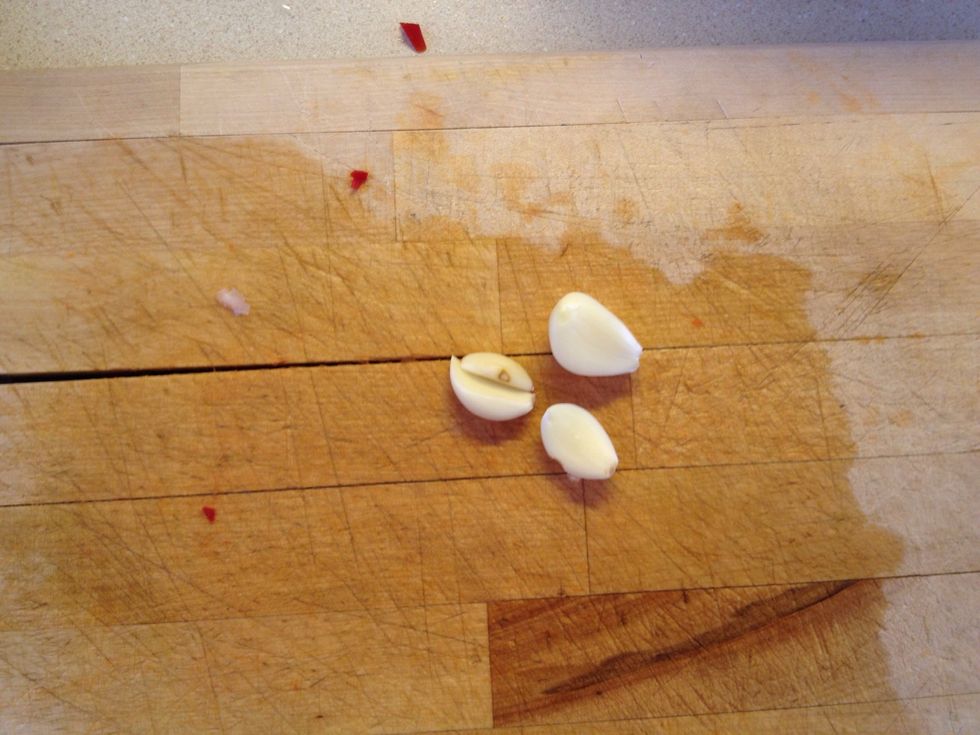 Peel three cloves of garlic. Smash and dice. Smashing the garlic will make it easy to dice.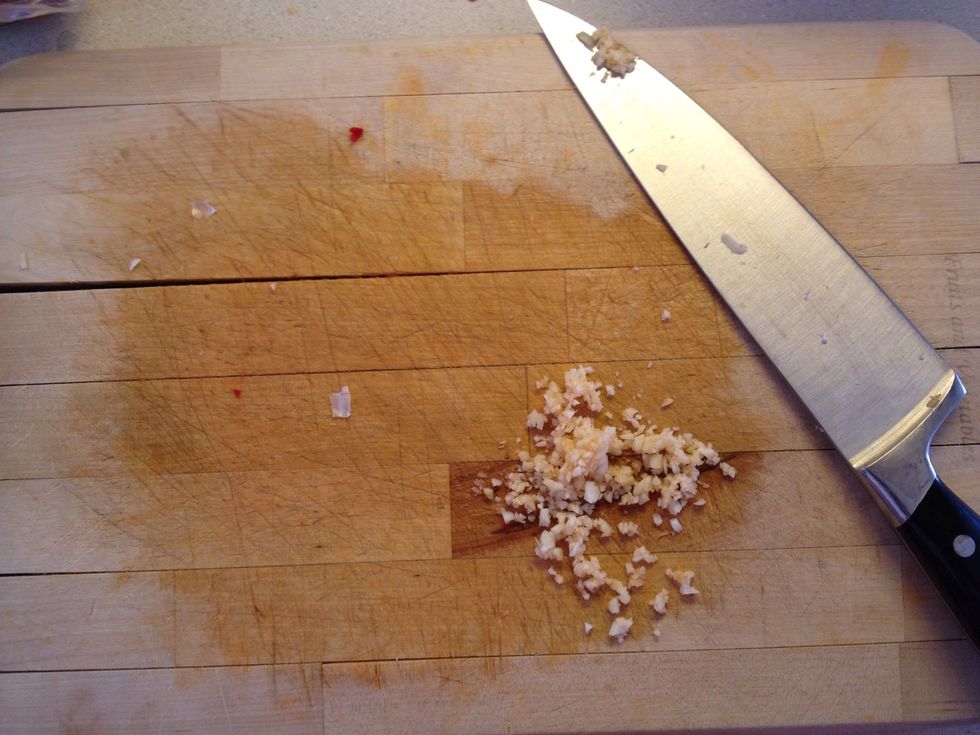 Make sure you get it as fine as you can.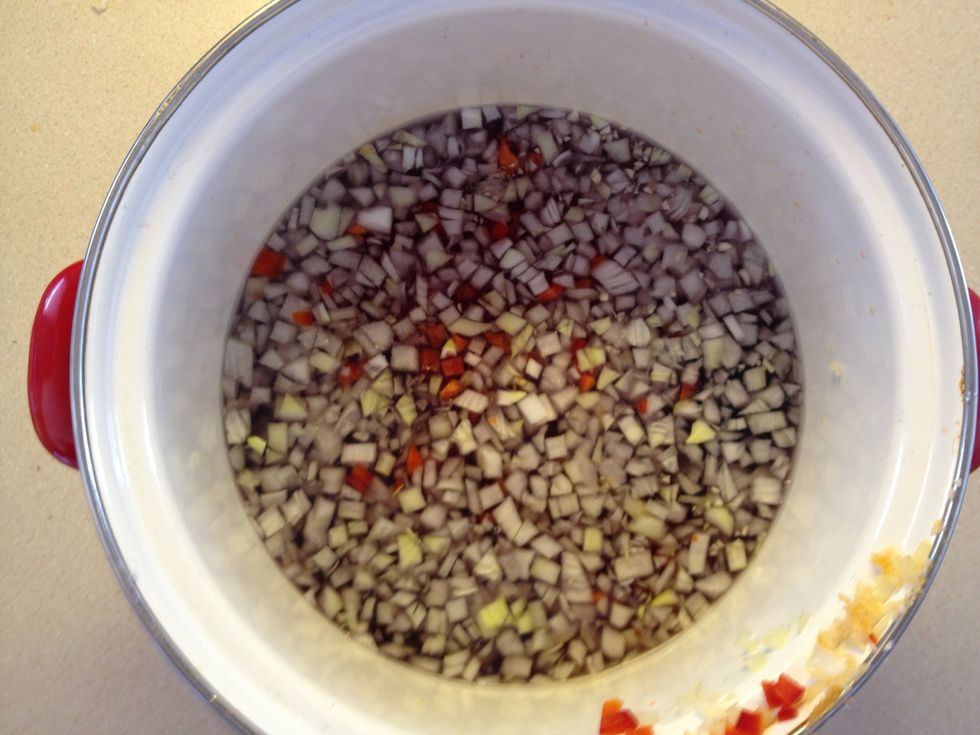 Add to the pot!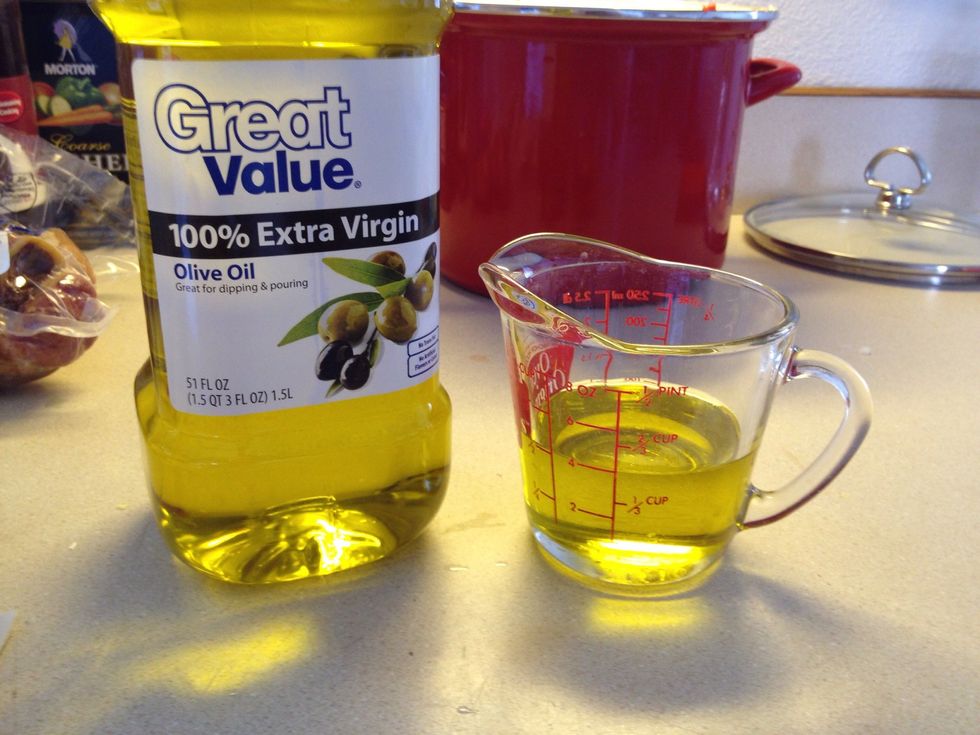 Measure out 1/2 cup of olive oil.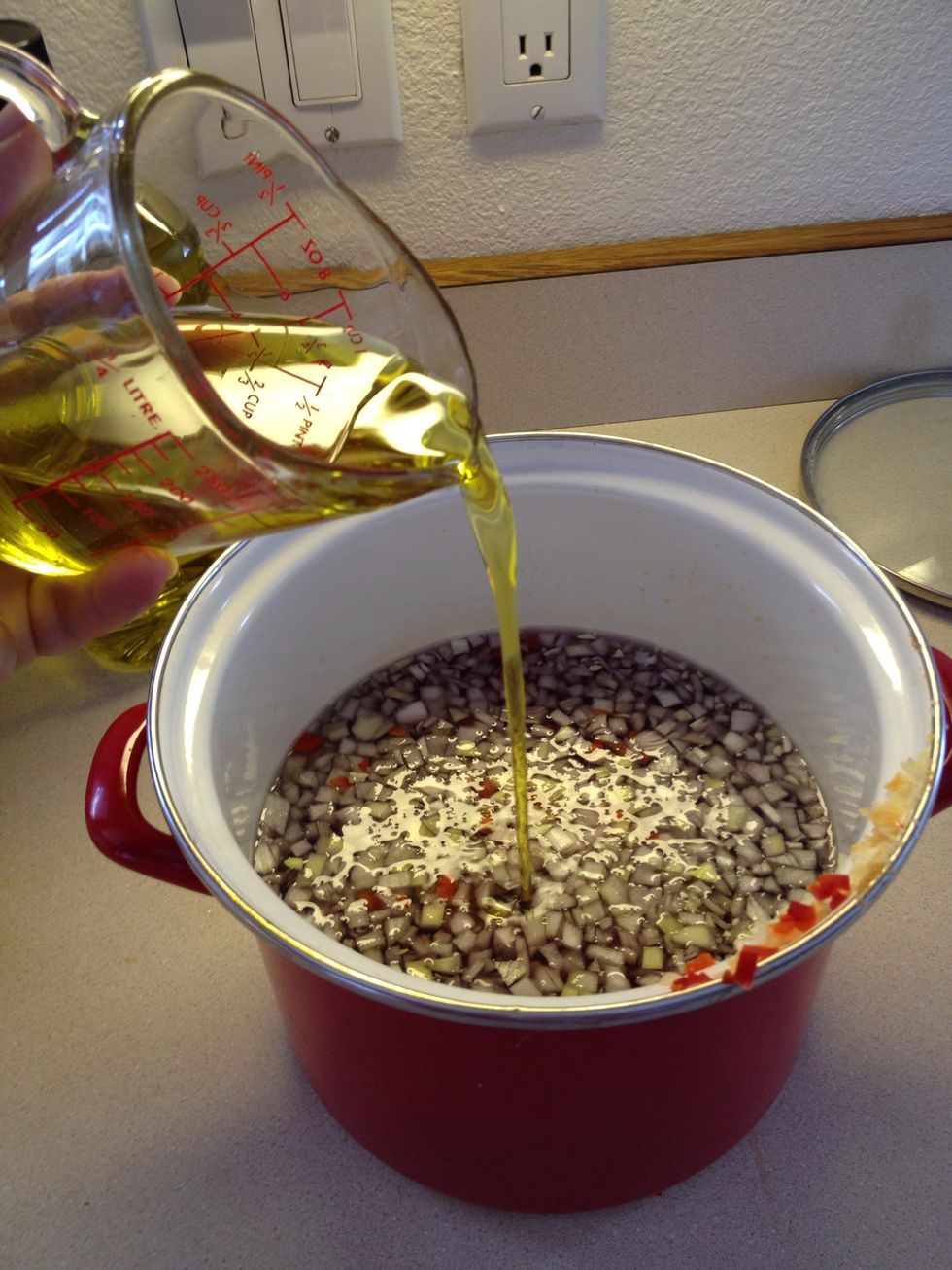 Add to the pot.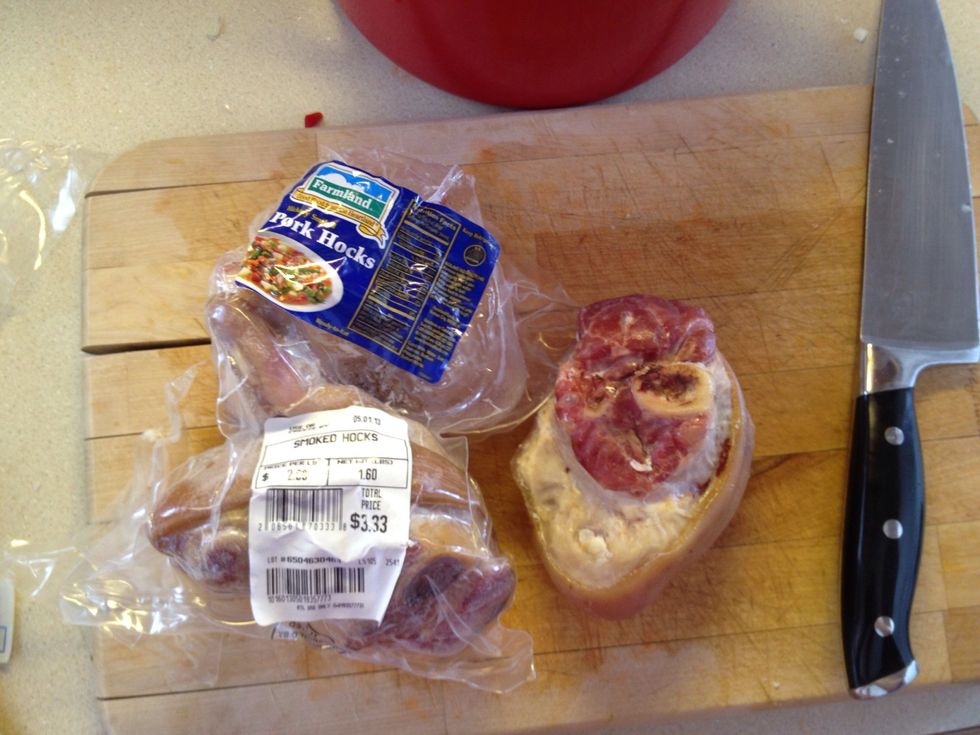 Take the pork hock and add to the pot. Only need one so you can freeze the rest for a later date.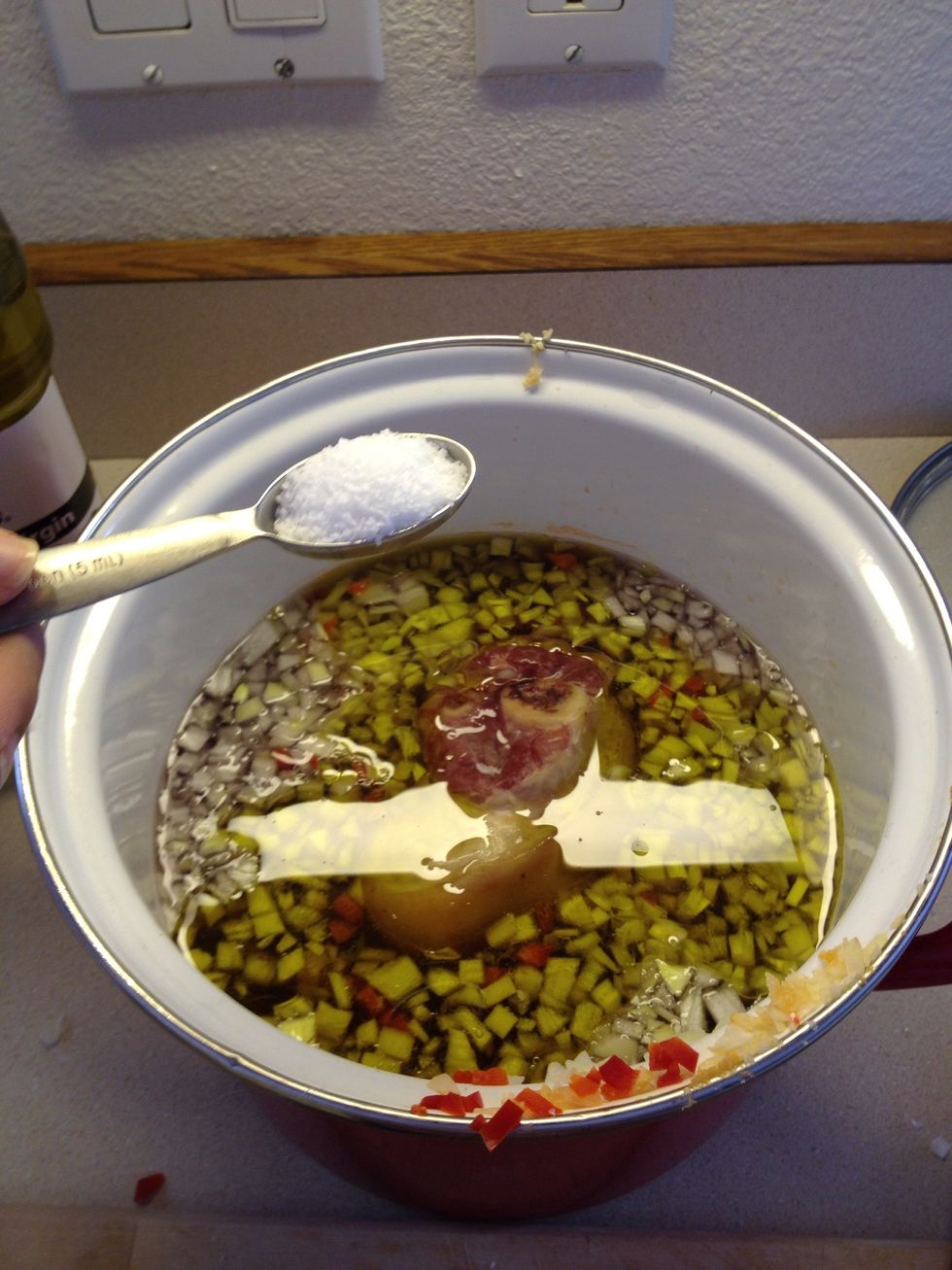 Add two teaspoons of salt!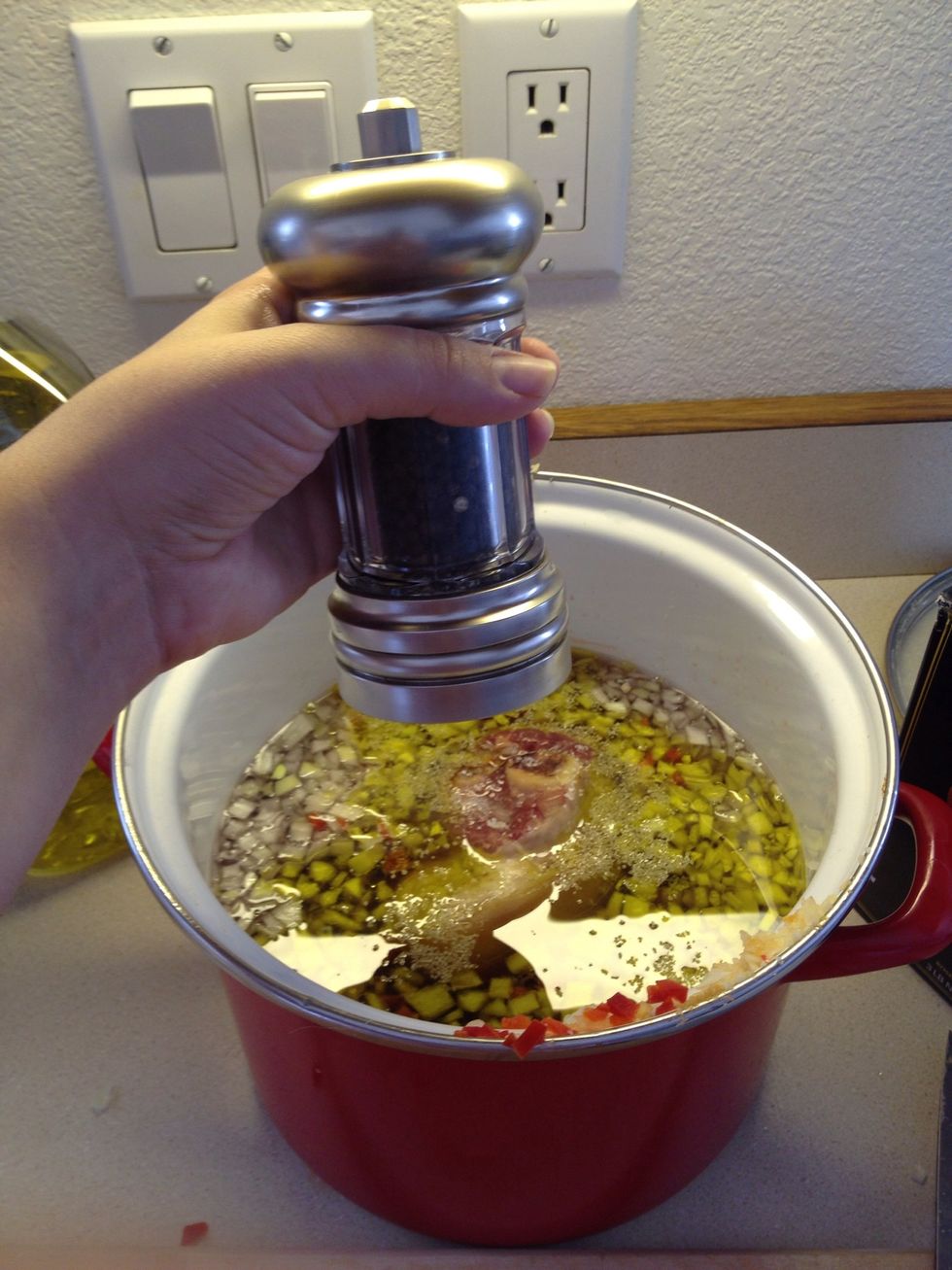 Add pepper and be generous!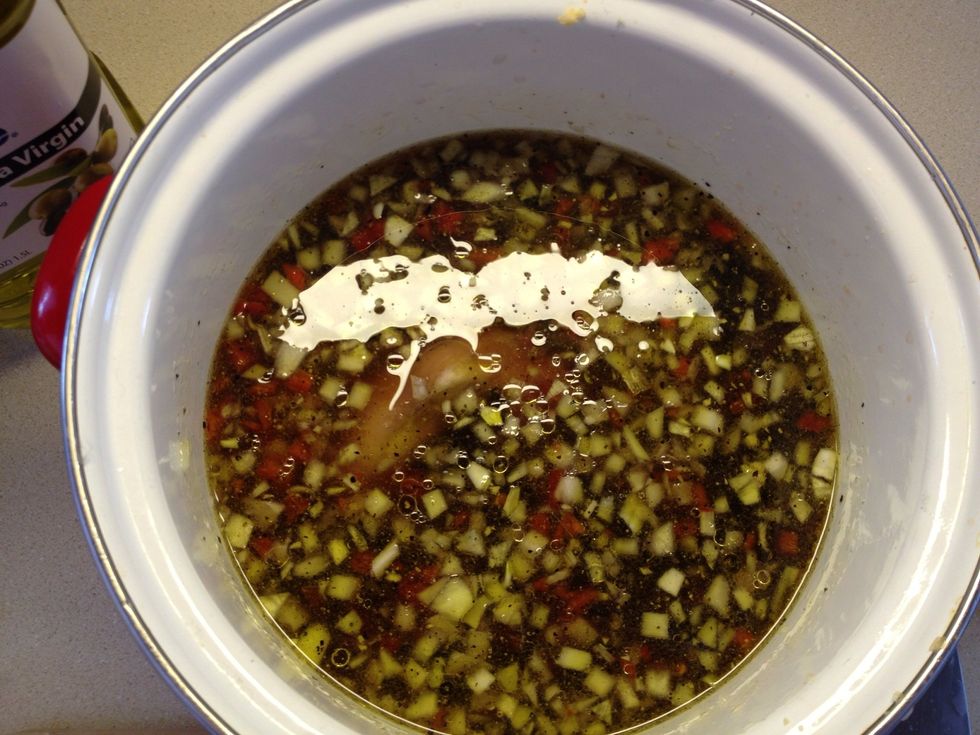 Stir everything up well.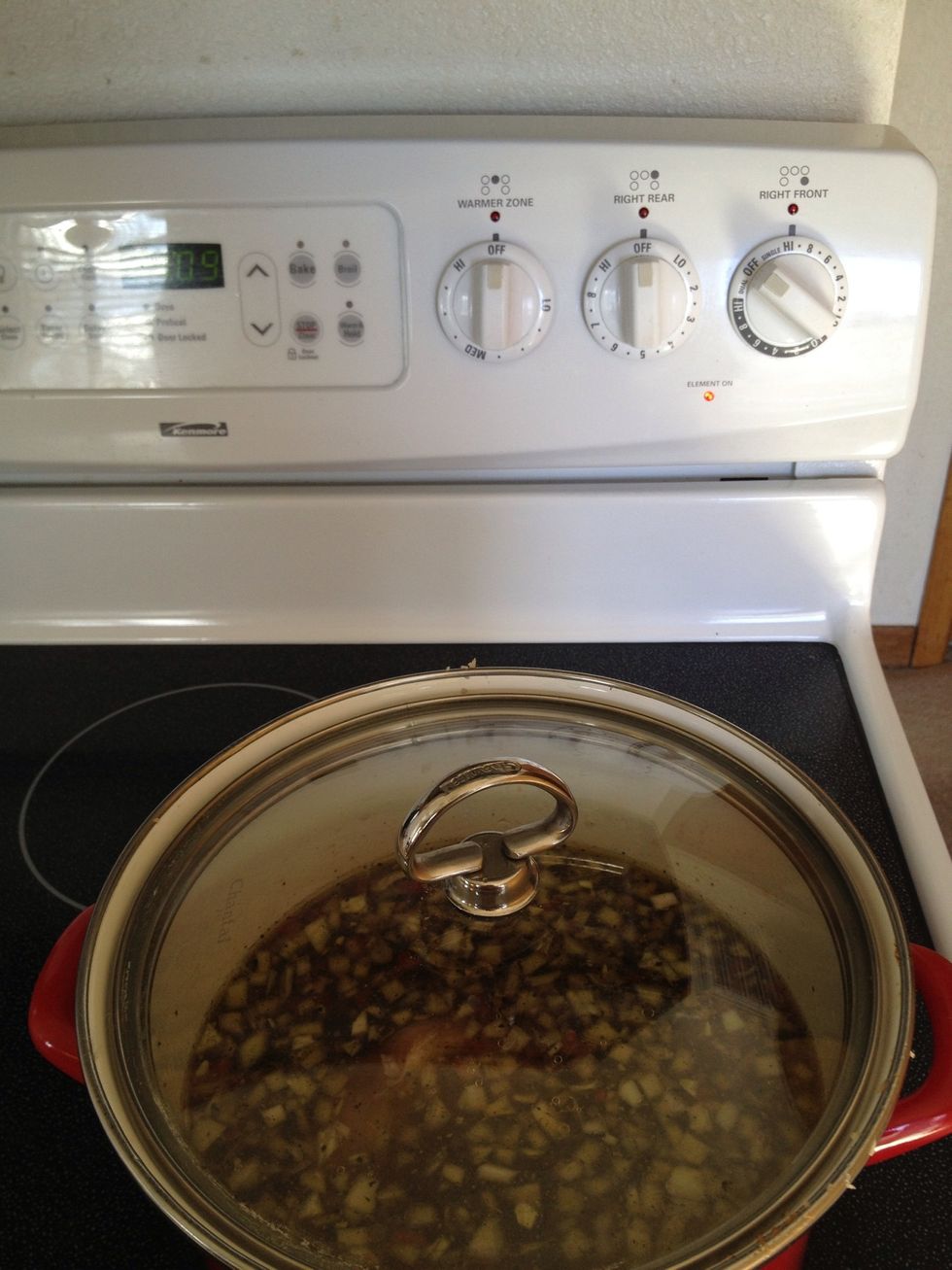 Place on high heat and being to a boil.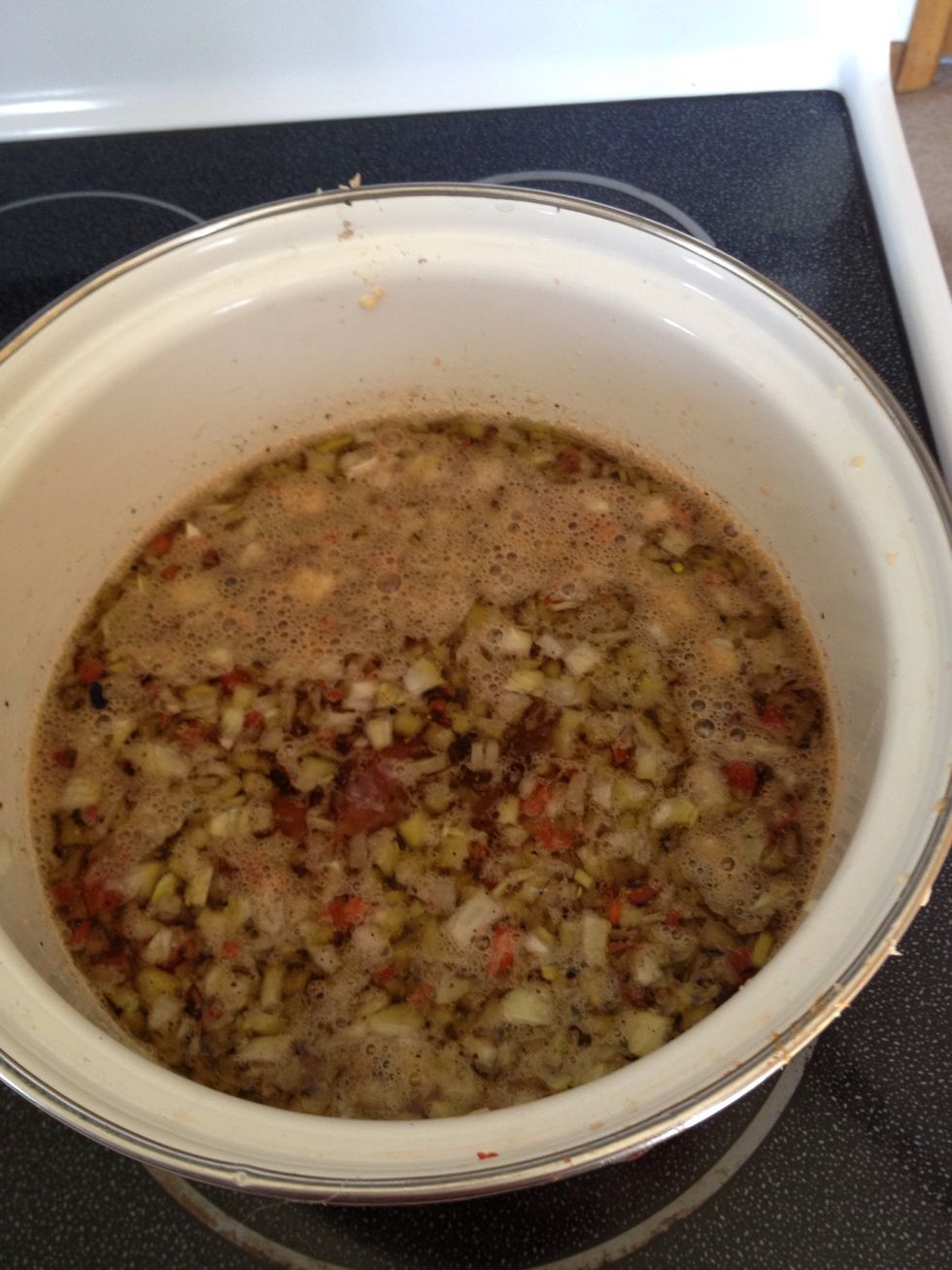 If foaming occurs your can scrap it out.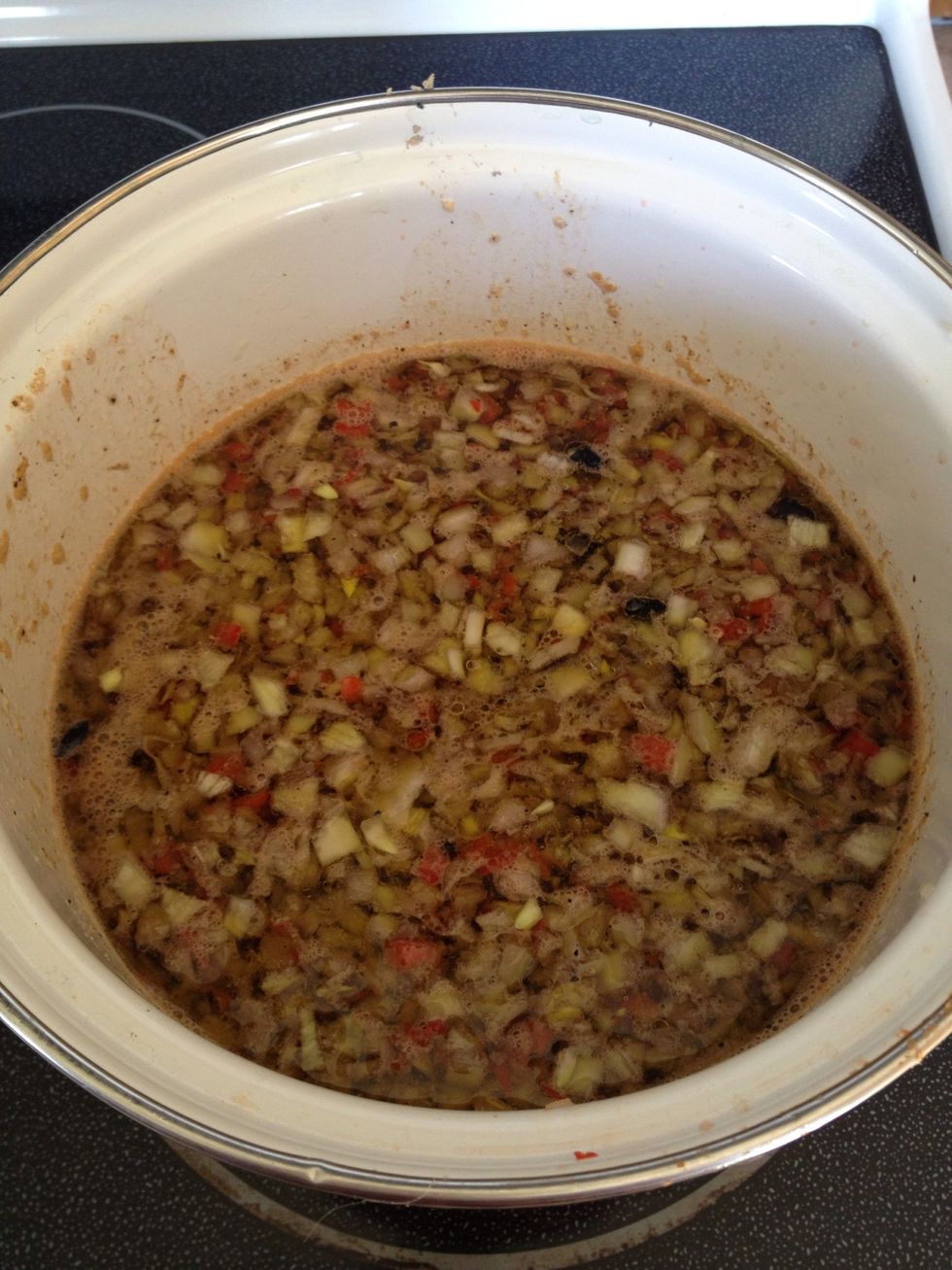 Like so.
Once the soup is at a good boil you can put the lid back on.
Turn the soup down to low and let simmer for 4-5 hours.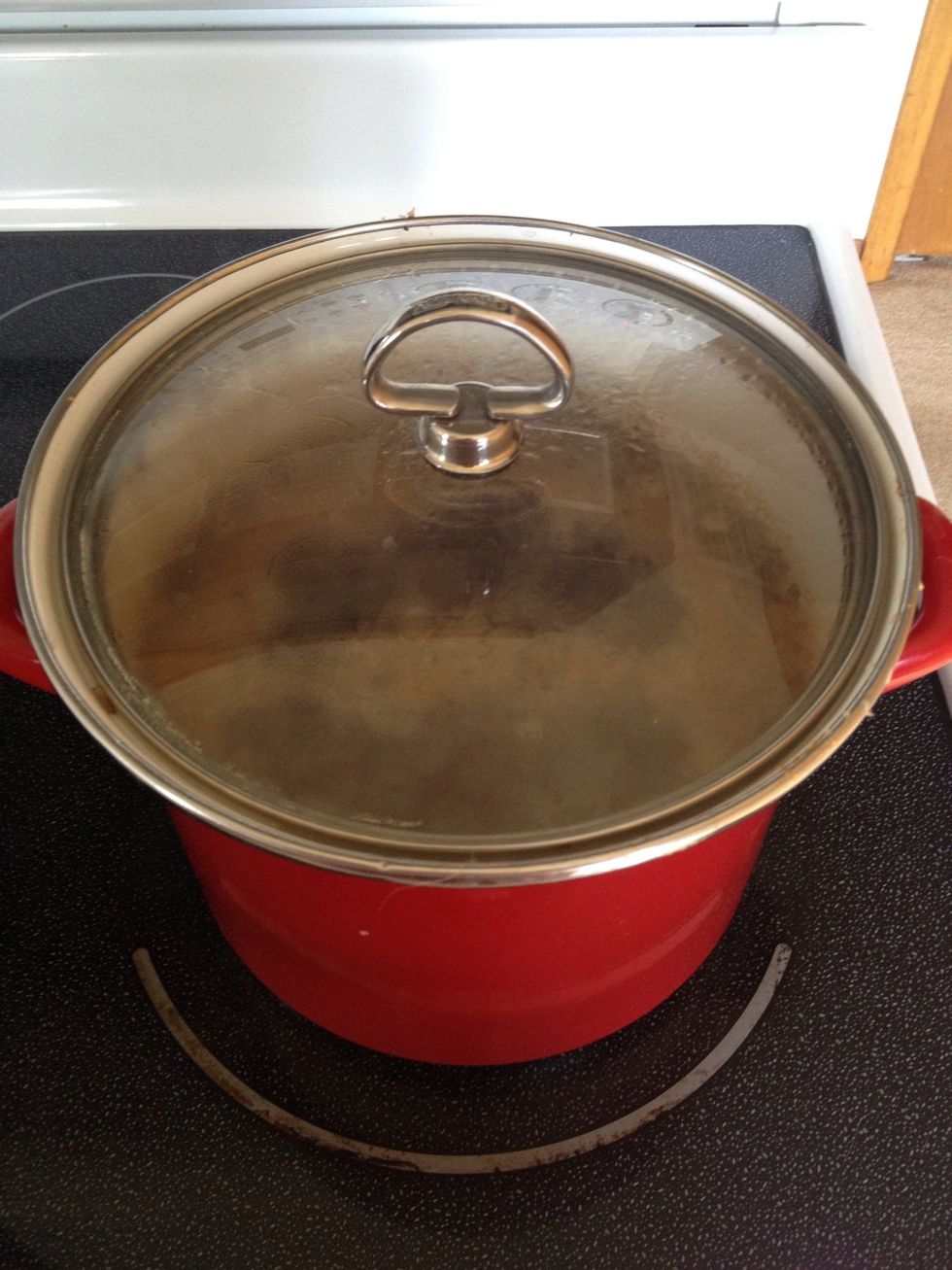 Make sure you keep the lid on as much as possible. Keep in mind each time you lift the lid you release the heat.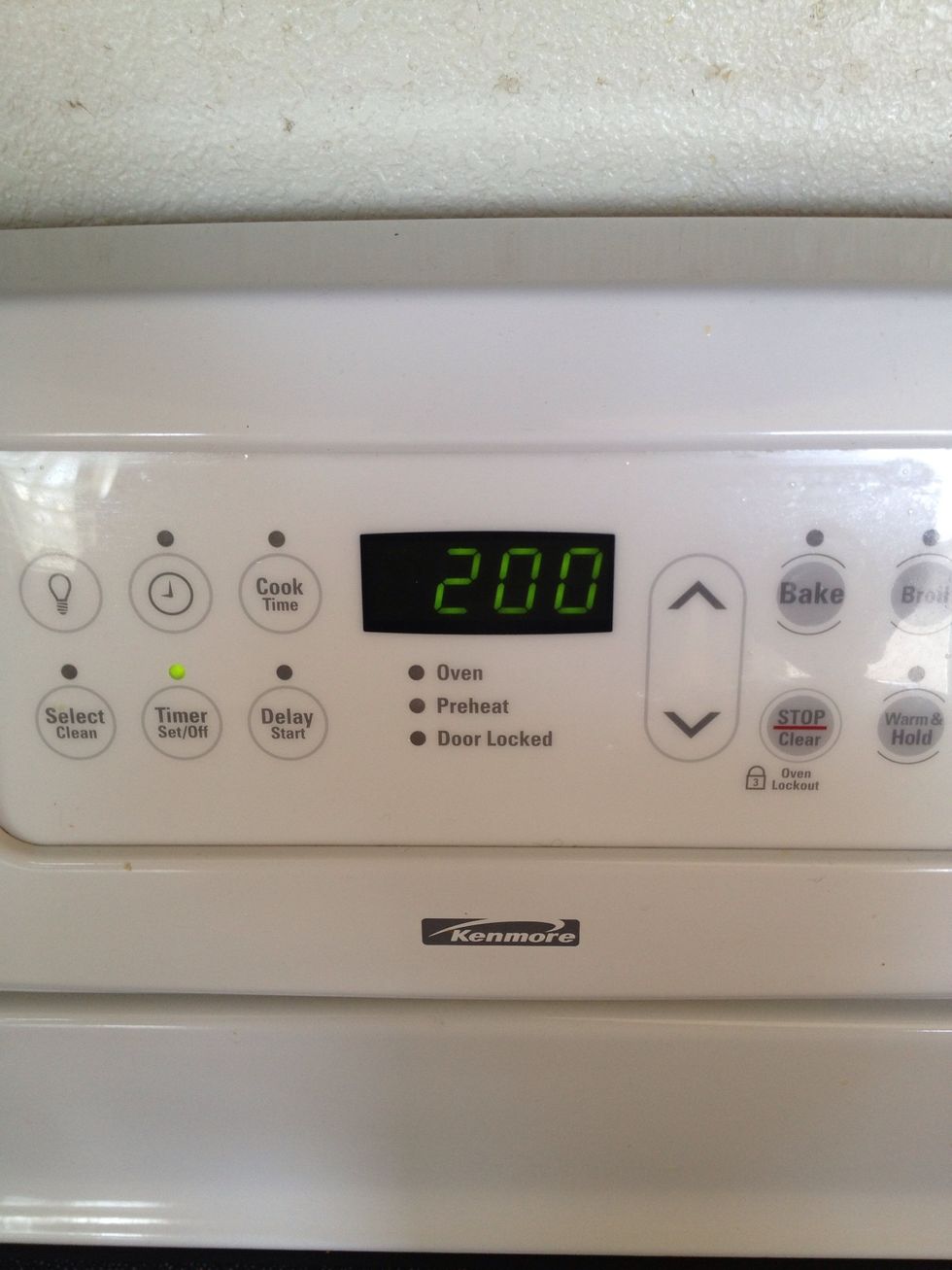 For now we will set the timer for two hours.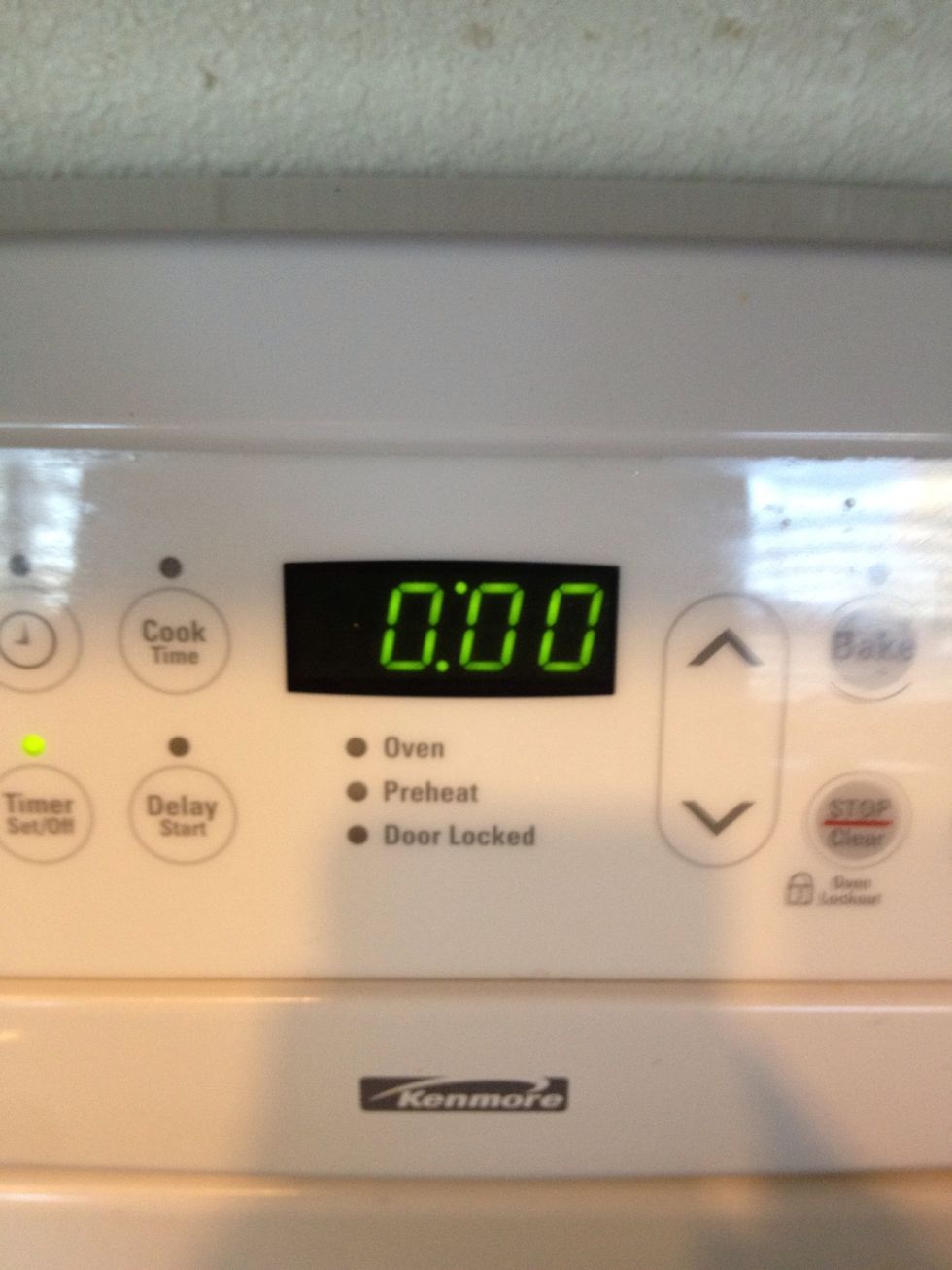 Beep. Beep. Check the soup. If the water is low you may need to add more. Mine was fine and didn't need to.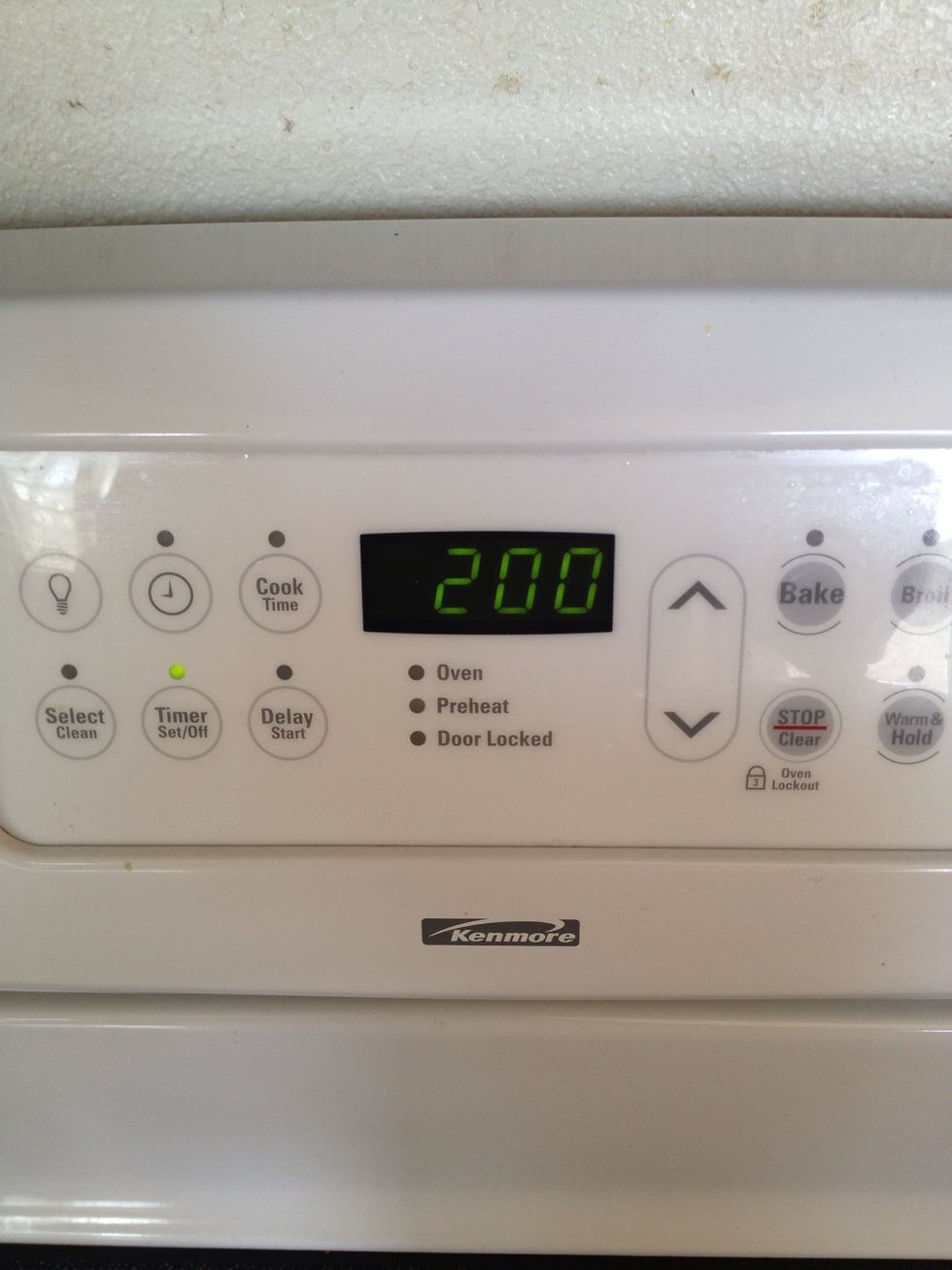 Set the timer for another 2-3 hours. I started with two but ended up needing another hour so I would just set it for 3.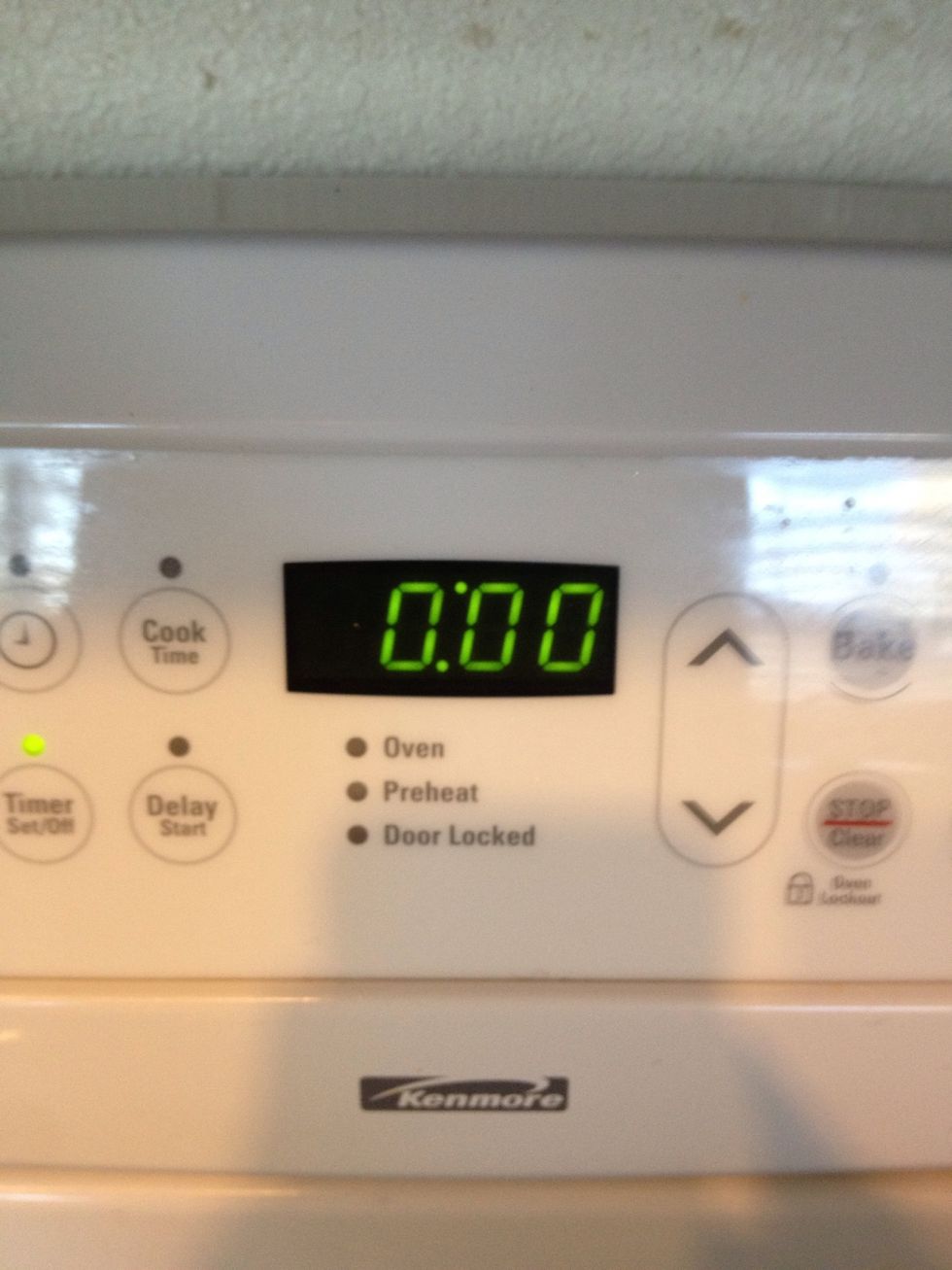 Beep. Beep. Stir your soup well.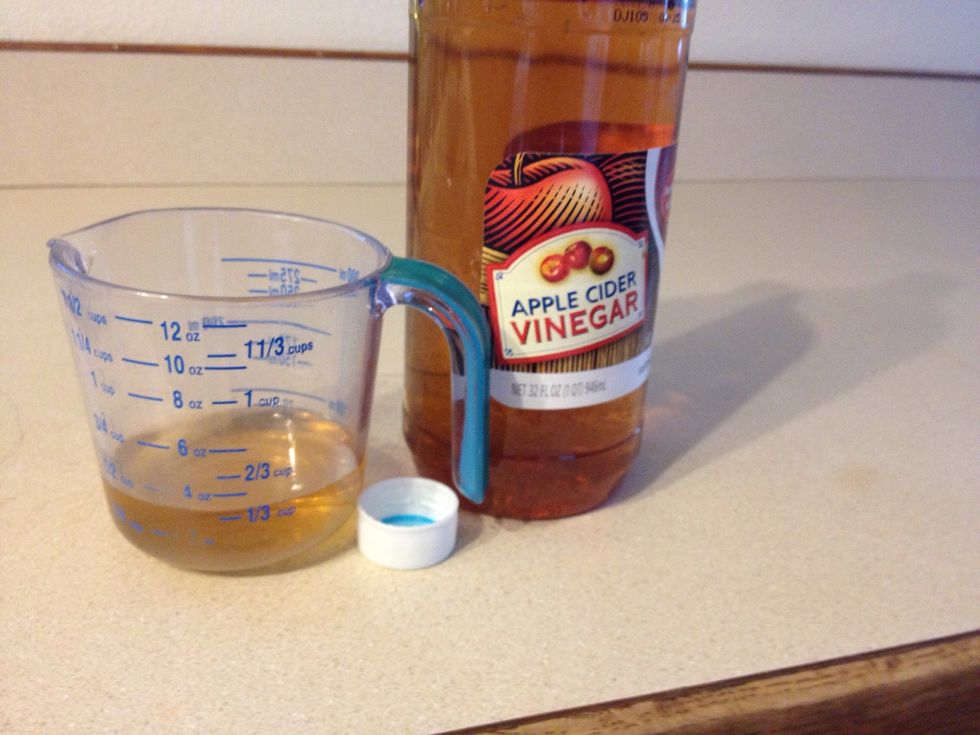 Measure out 1/3 cup of white or cider vinegar.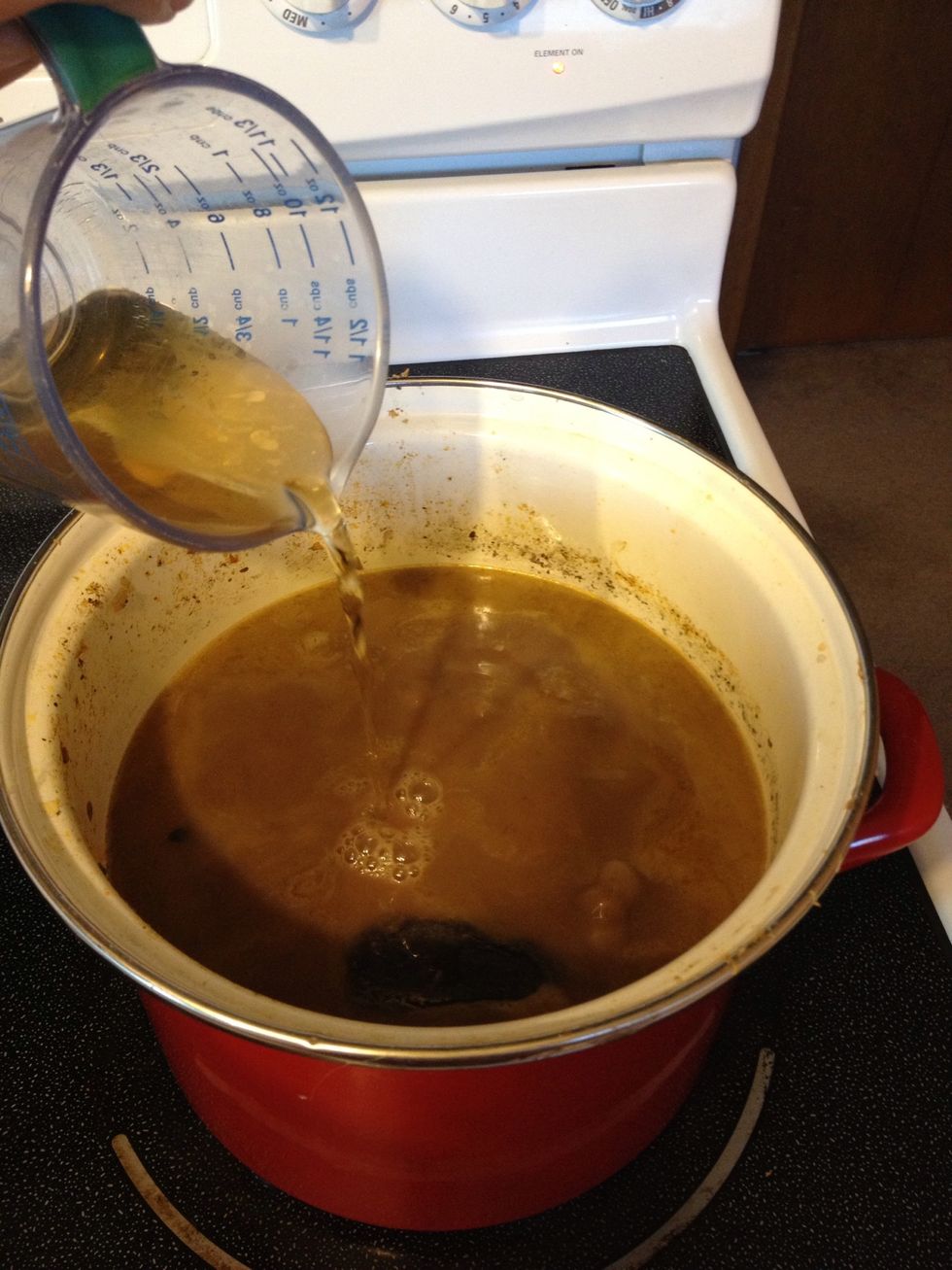 Add to the soup. This helps thicken the broth a bit and gives a bit of tanginess to the soup!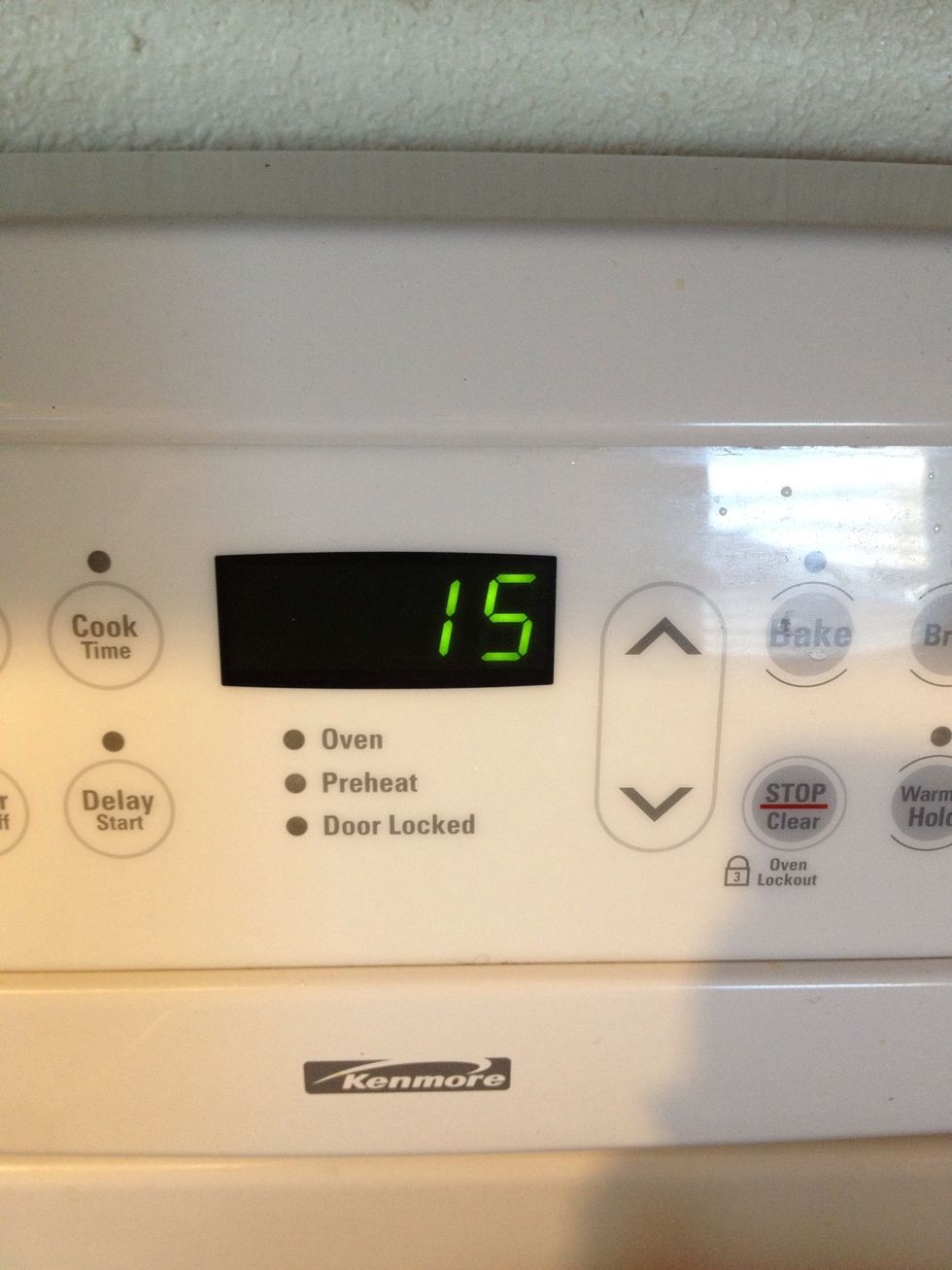 Set the timer for 15 minutes more and let the soup simmer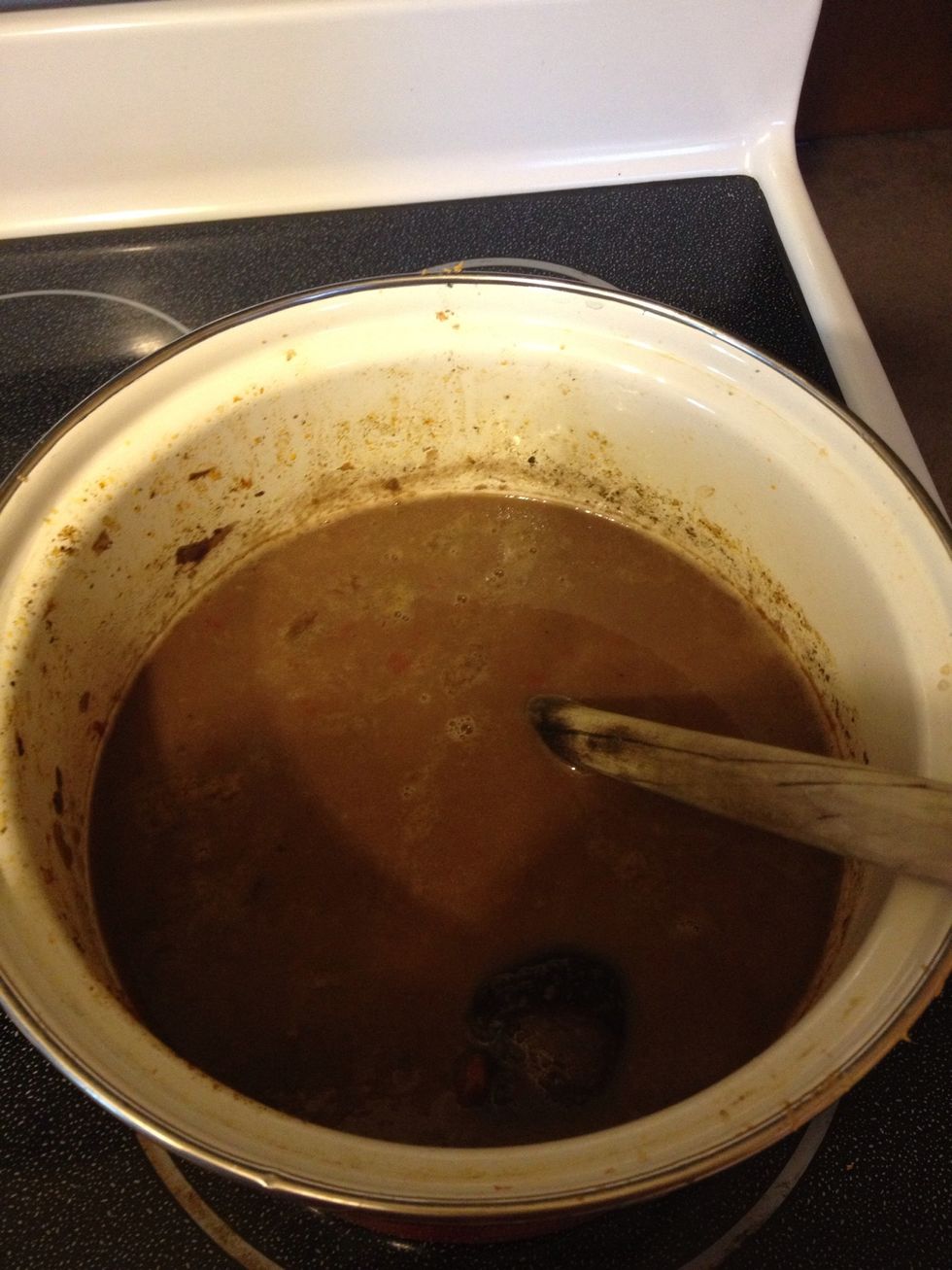 Keep the soup uncovered for those 15 minutes.
Serve over rice if you like or eat it without rice. The broth should be creamy and slightly thick. I think mine should have been a bit thicker but it was just as yummy.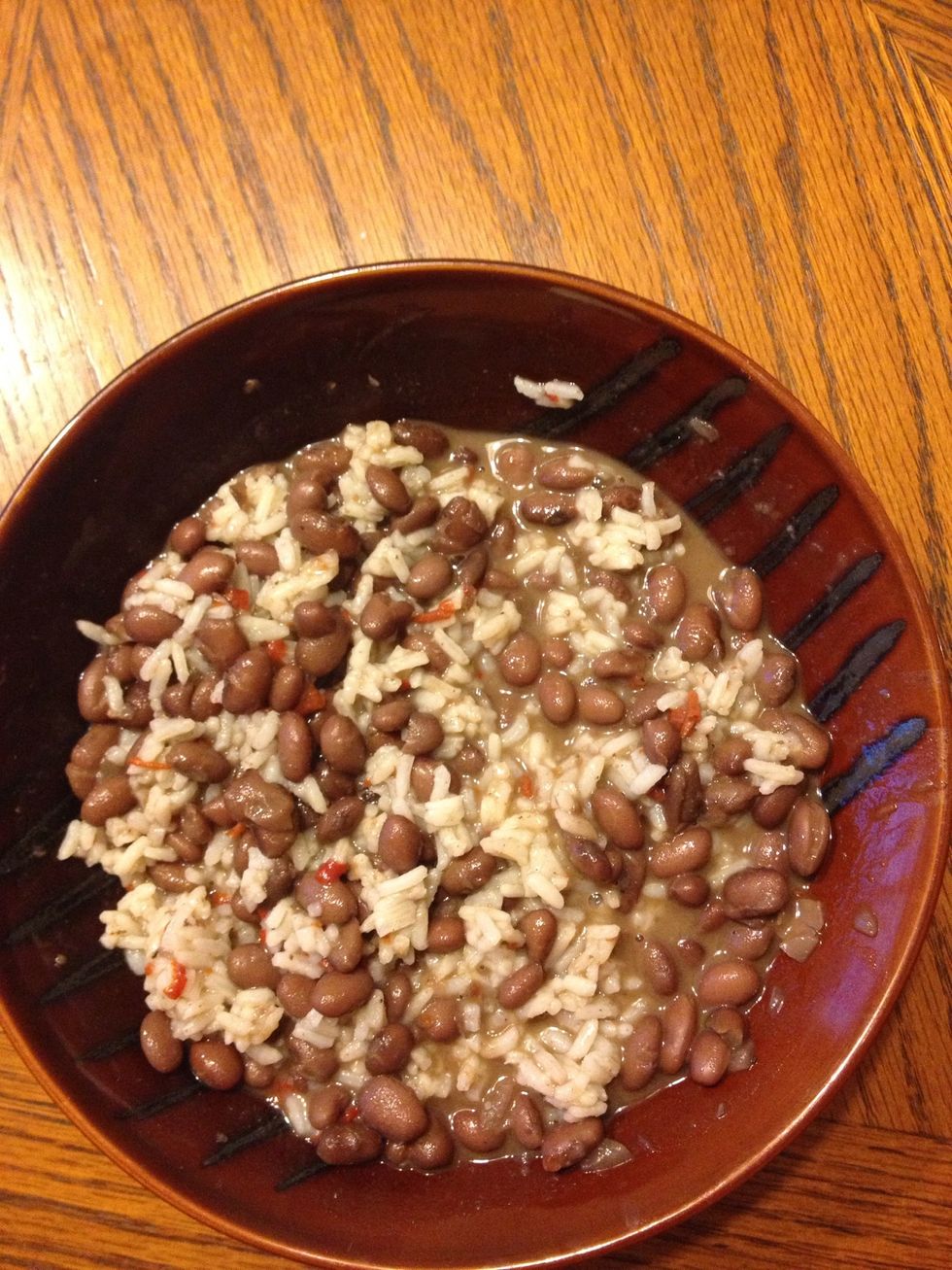 Serving size of soup 1 cup. If you want rice use 1/2 cup rice to 1 cup of black bean soup. Serves 8. Without rice this dish is 6 weight watcher plus points. With rice it's 11.
You can garnish the soup with onions, pepper, spice it up with hot sauce. My hubby added sour cream to his and loved it. Just be sure to add the extra points for that ;)
1.0lb Dried black beans
1.0 Medium onion
1.0 Green bell pepper
3.0 Garlic cloves
1.0 Ham bone / smoked ham hock
1/2c Extra virgin olive oil
2.0tsp Salt
Pepper
1/3c White or cider vinegar
Jamie Wakem
I love baking and cooking! I will continue adding recipes on here. Let me know your requests and I can see what I can do!