The beauty of this salad is because it has no lettuce to wilt, you can make it on a Monday and have it crunchy all week!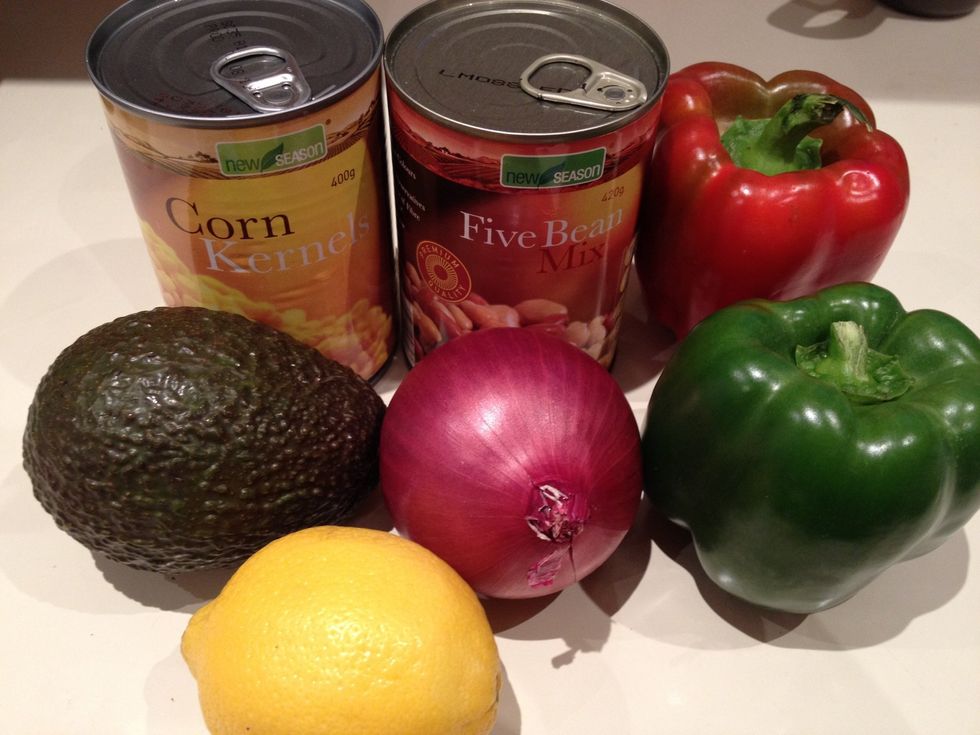 I try to keep a few tins of the bean mix and sweet corn in the pantry and is quick to whip up with the addition of some crunchy and colorful veggies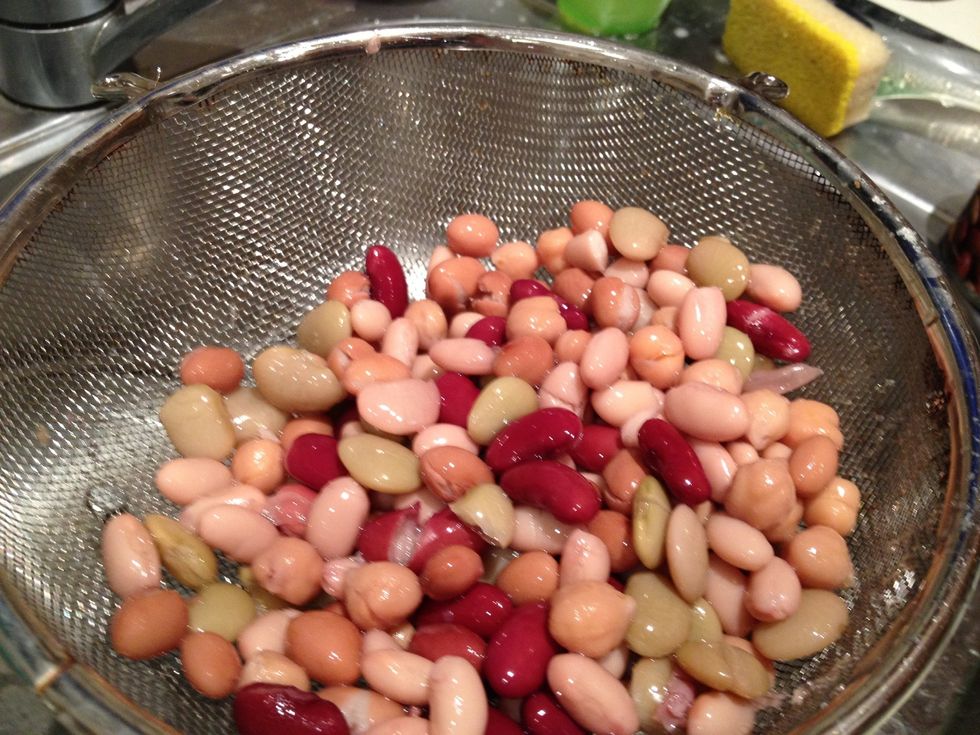 Drain the bean mix well. For some reason they smell bad when you open the can, but rinse them well until the water runs clear. I also pick out any bad looking beans or loose/empty skins at this point
After draining and rinsing the beans, add them to a large salad bowl that you can put into your fridge. Now drain the can of corn. I don't rinse the corn, I just drain it in the can and add it as is
Add the drained corn to the bowl and set about dicing the capsicums (peppers), onion & avocado
I sometimes leave out the avocado if I make this salad the day/night before because I am fussy with my avocado & like it fresh. If I am making this for the week, I add my avocado each day to a portion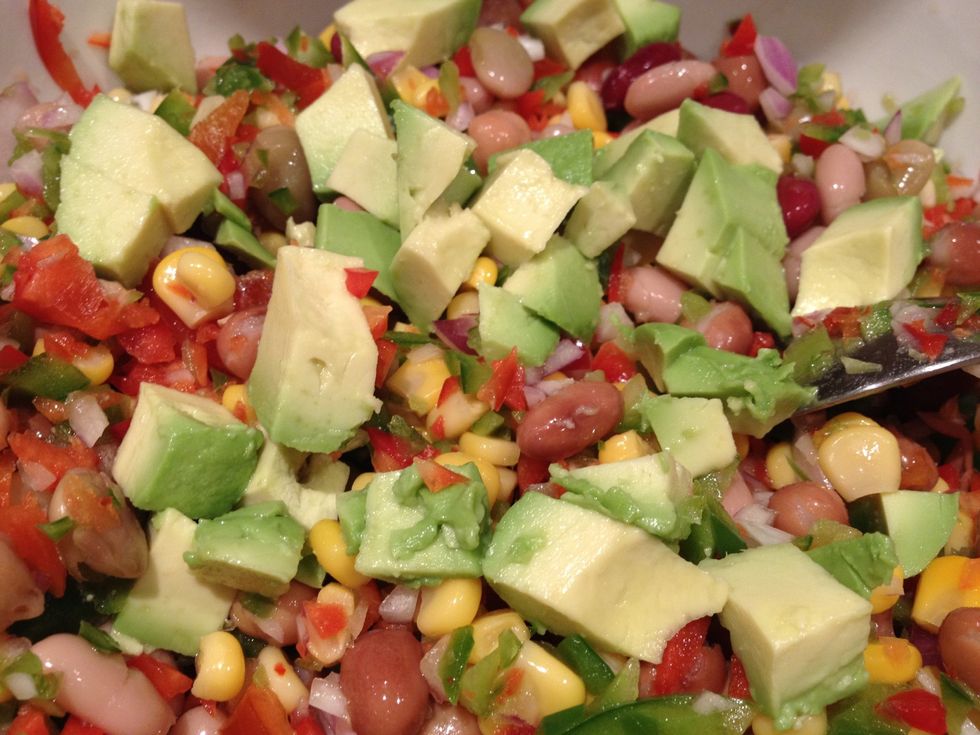 Add all the diced ingredients, top with avocado and squeeze the juice of half a lemon over the top. Stir through to coat the salad. If you don't have a lemon, a lime works just as well!
Done! Kept in the fridge, this easily lasts a few days, keeping fresh & crunchy. So versatile you can use it to stuff roasted tomatoes, stir through rice, add tuna & mayo & pop on a sandwich - enjoy!
Serving suggestion: chicken schnitzel strips with crunchy rainbow side salad :)
1 x 400g can sweet corn kernels
1 x 400g tin of Five Bean Mix
1 green capsicum (green pepper)
1 red capsicum (sweet red pepper)
1 small red onion (optional)
1-2 avocados
Juice of half a lemon or lime