Start by heating the oven to 350F. Then add the butter to the sugars and whisk on high speed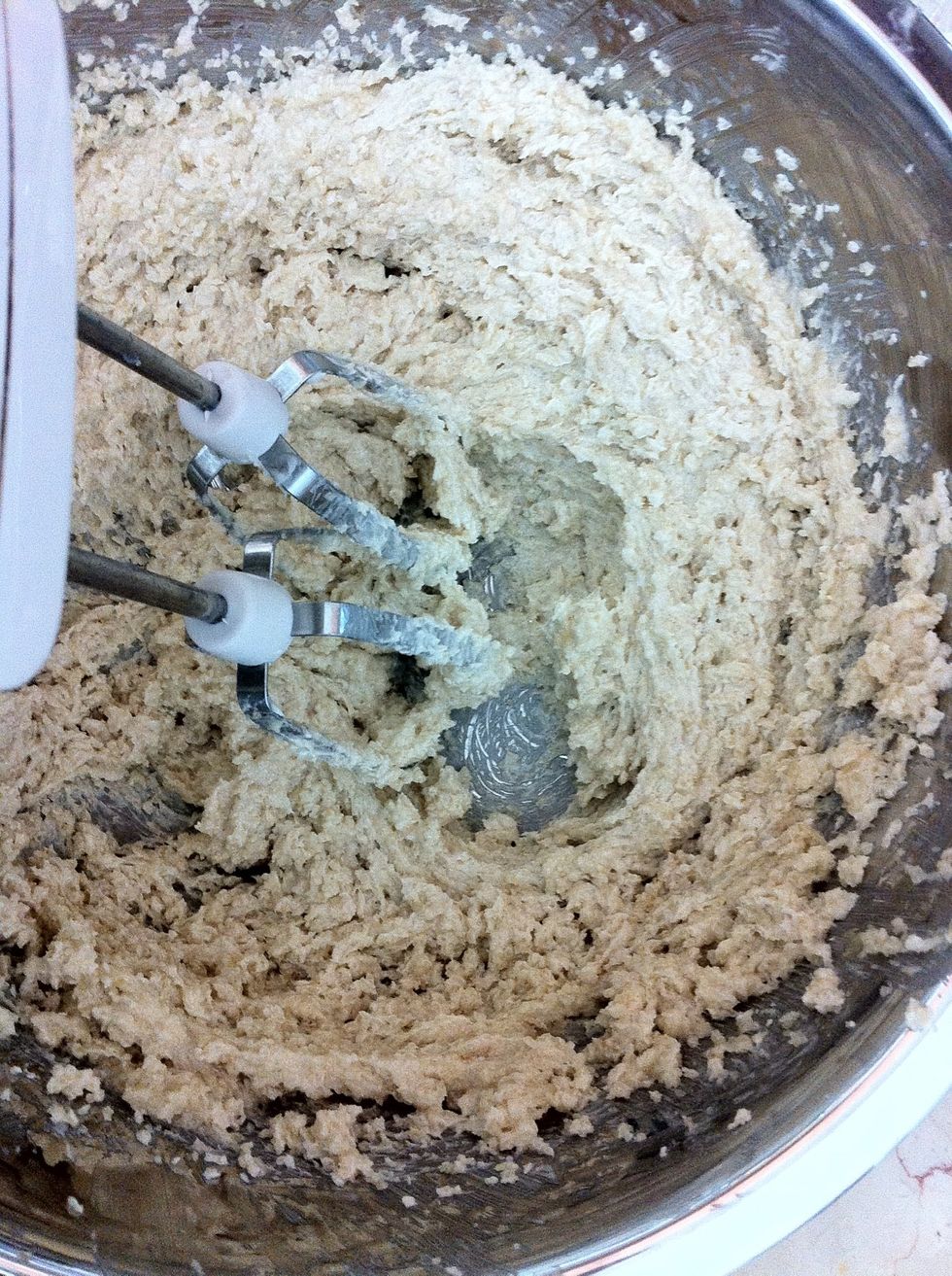 Stop when light and fluffy (about 3min)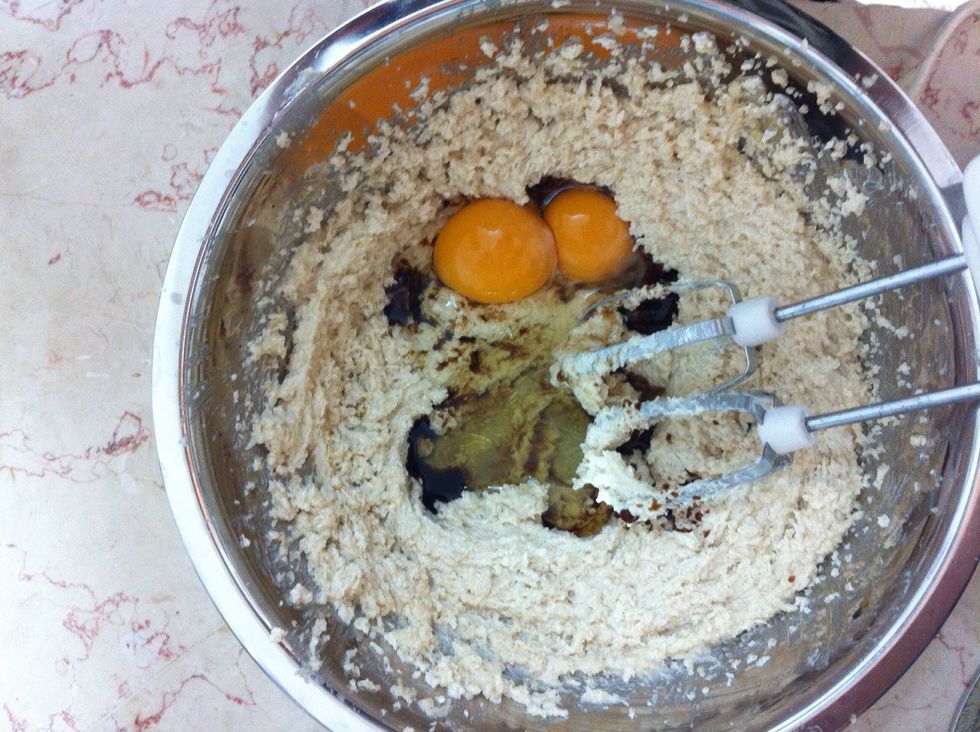 Add the eggs and the vanilla . Whisk again medium speed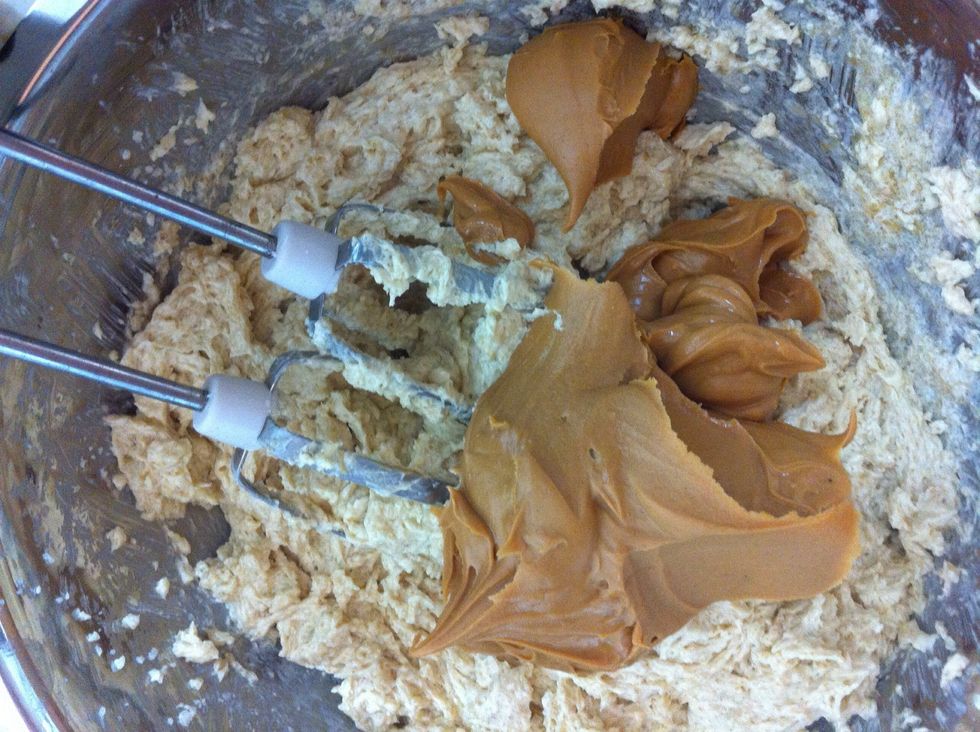 Add the peanut butter and when it all combined add half the flour whisk in slow speed then add the rest.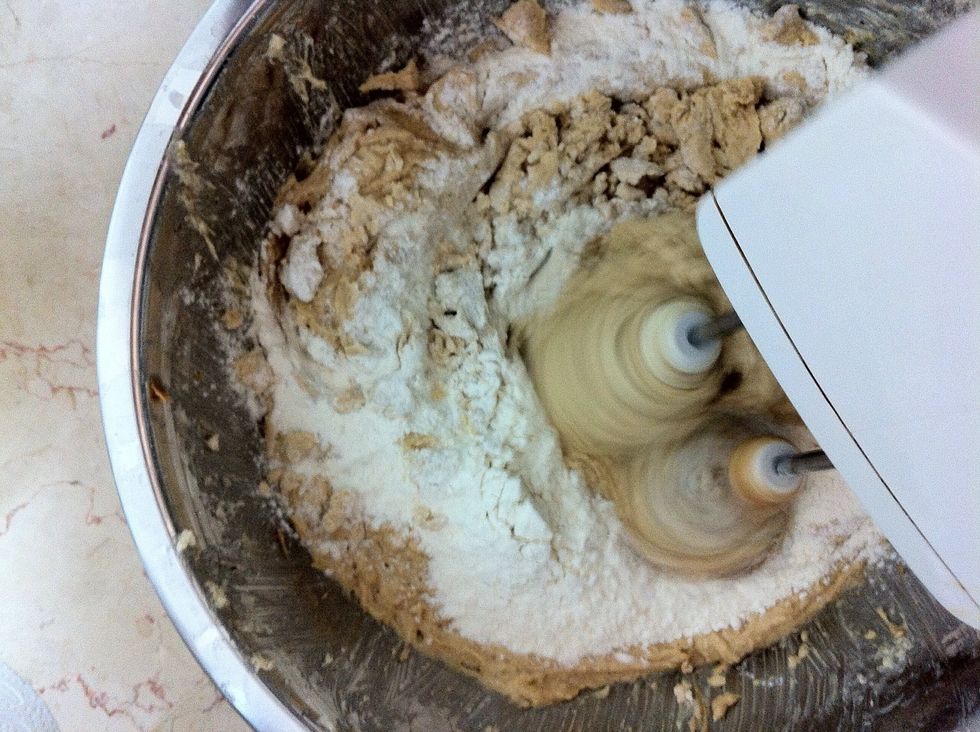 Nice work :)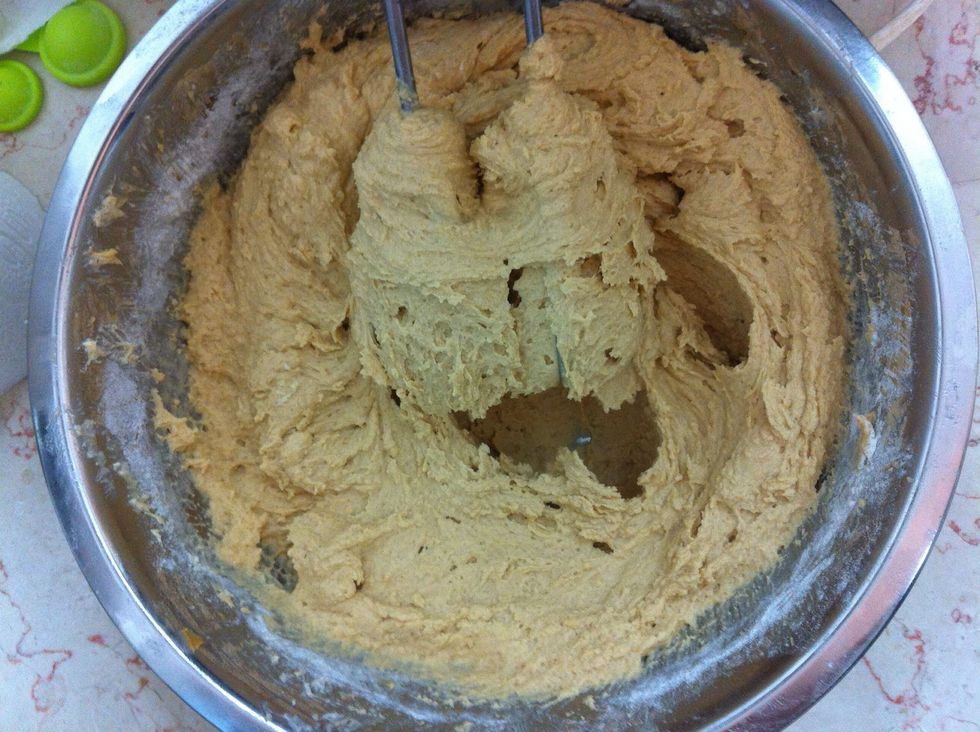 You are done now. Start making an inch size balls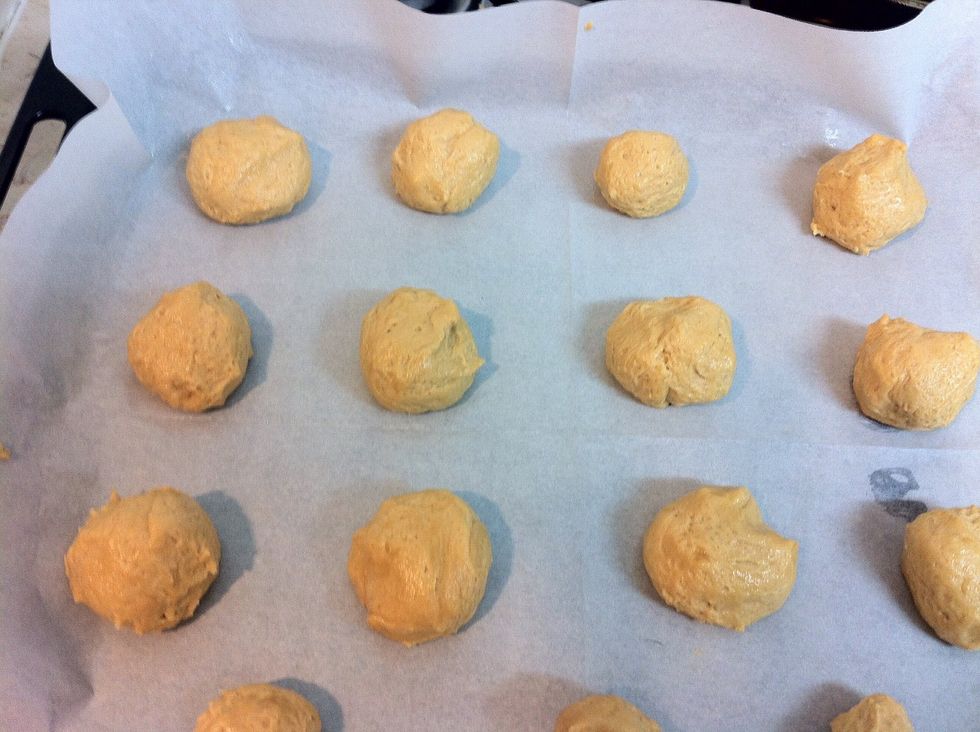 Tip - put oil on your hands it makes it so much easier.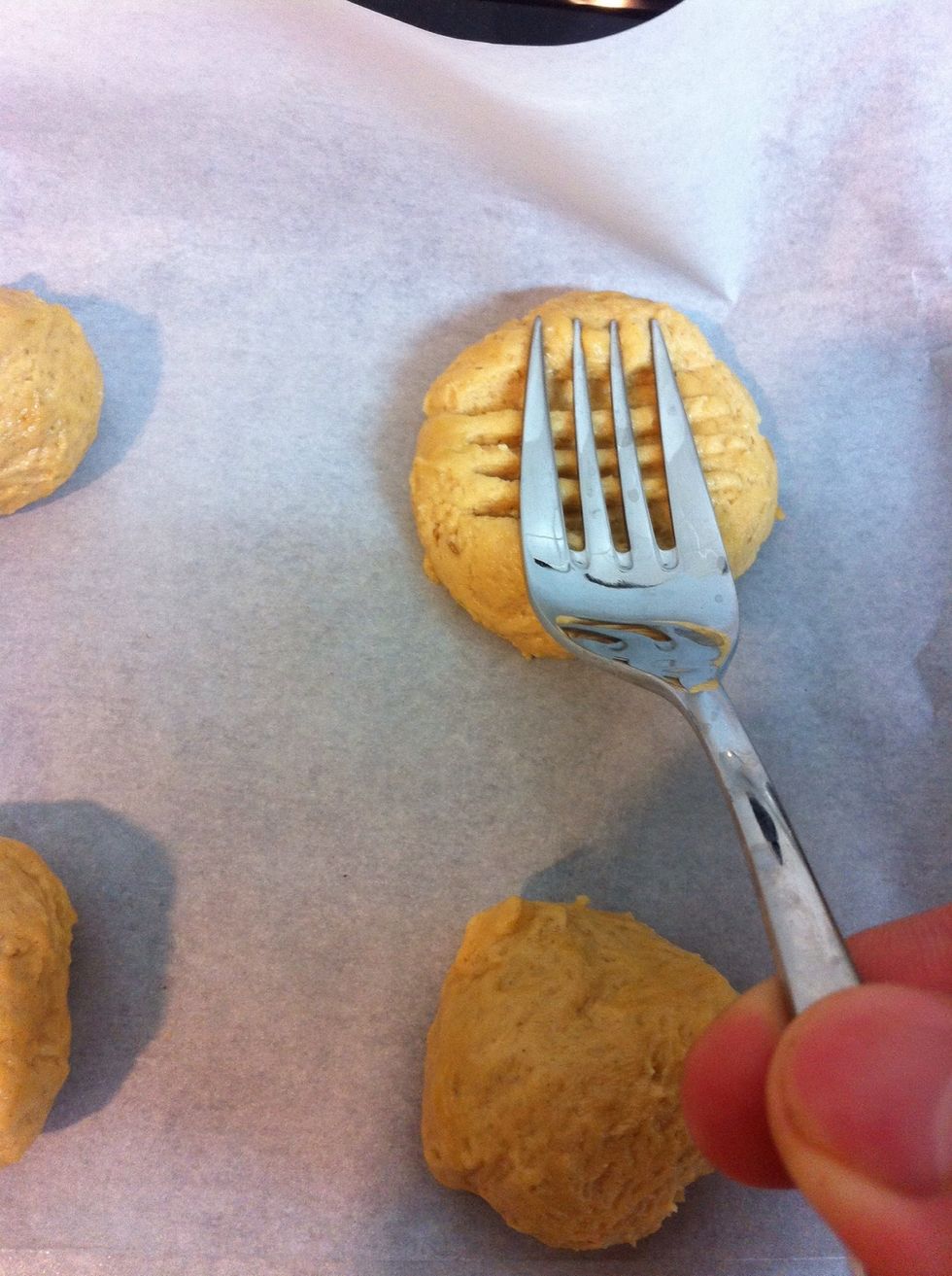 Press on it with a fork . You can add some chocolate chips if you want , just stick them on top of the cookies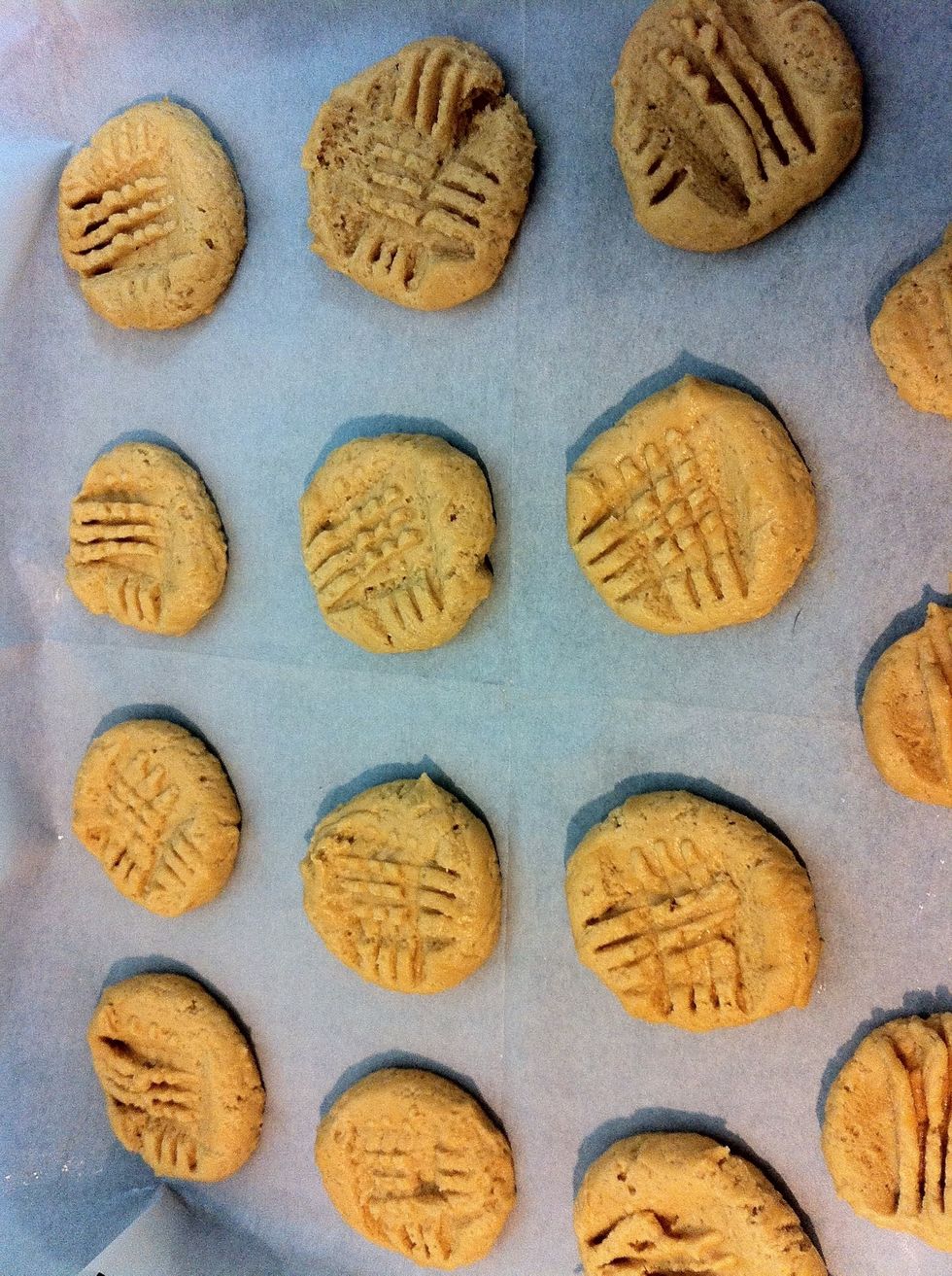 Ready for the oven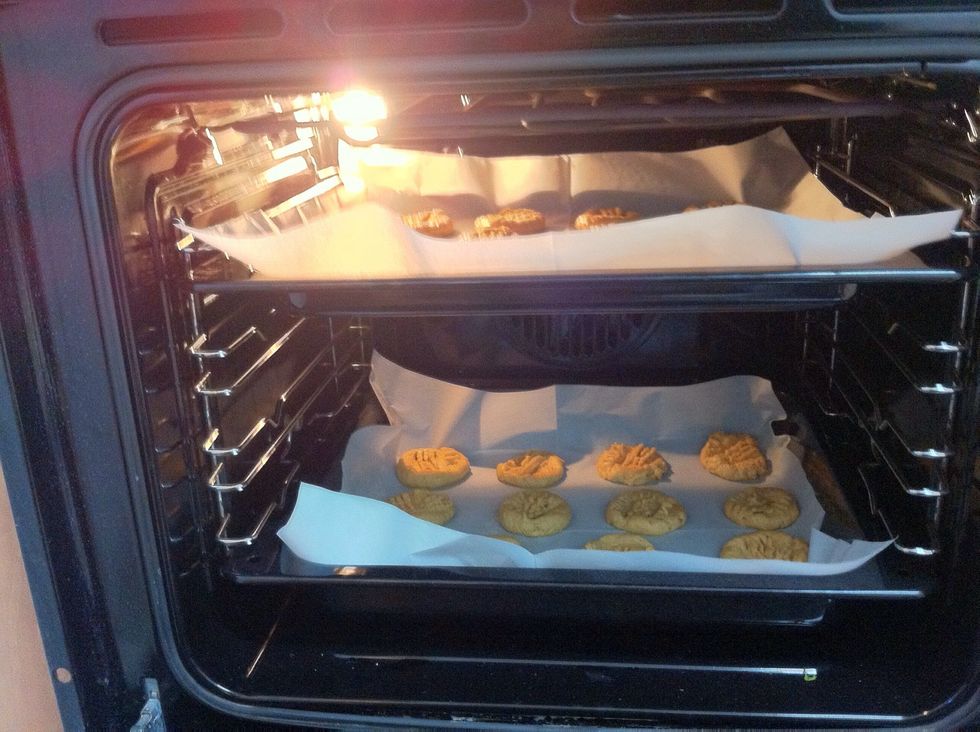 Bake at the high and low ends of the oven and switch after about 10 min . 20 min totall baking. But check for golden brown before set aside to cool on a rak.
Crunchy , Buttery , and sooo good with nutella ;) enjoy!!
3.0c Flour
2.0tsp Baking soda
1/2tsp Salt
3/4c White sugar
1/4c Brown sugar
230.0g Butter (room temp')
2.0 Large eggs
1/2tsp Vanilla extract
1.0c Peanut butter