yummy snack of crunchy mozzarella stick with homemade spicy herbie tomato dipping sauce
15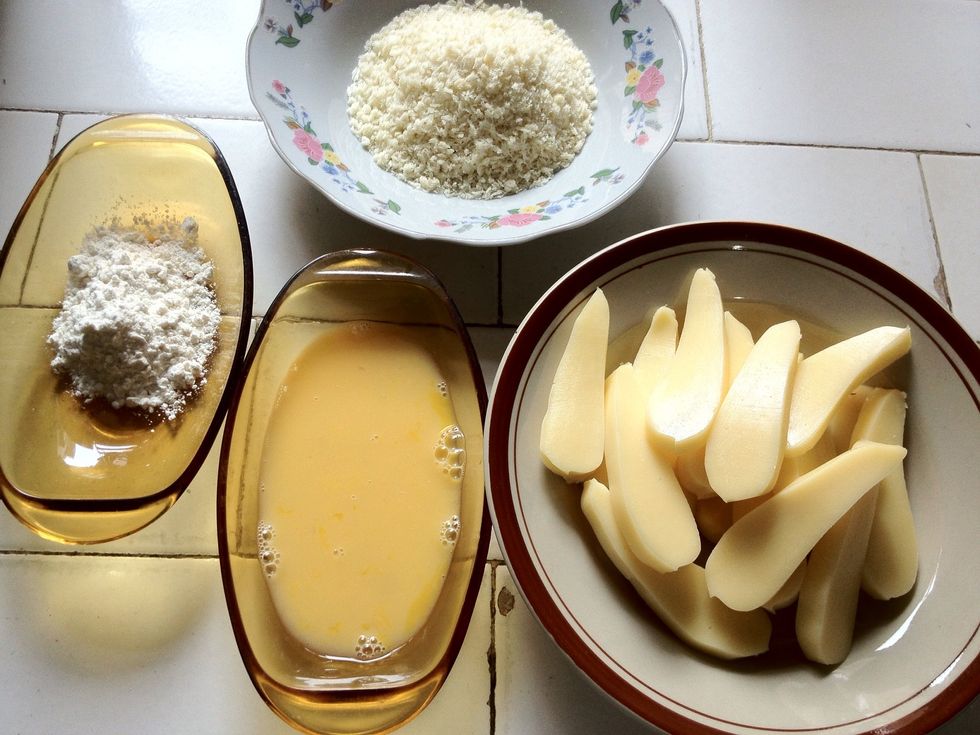 Basic ingredient for the mozzarella sticks. You may add more spices if you like. Meanwhile, heat some oil in a pan for deep-frying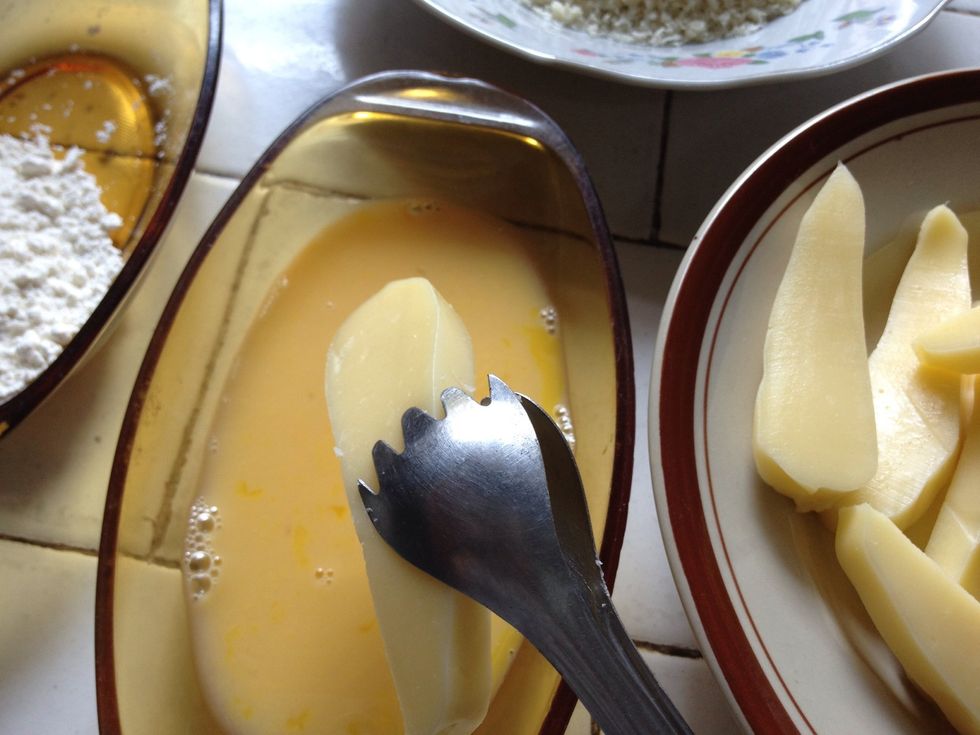 Dip the mozzy to the egg ...
Dredge it to the flour ...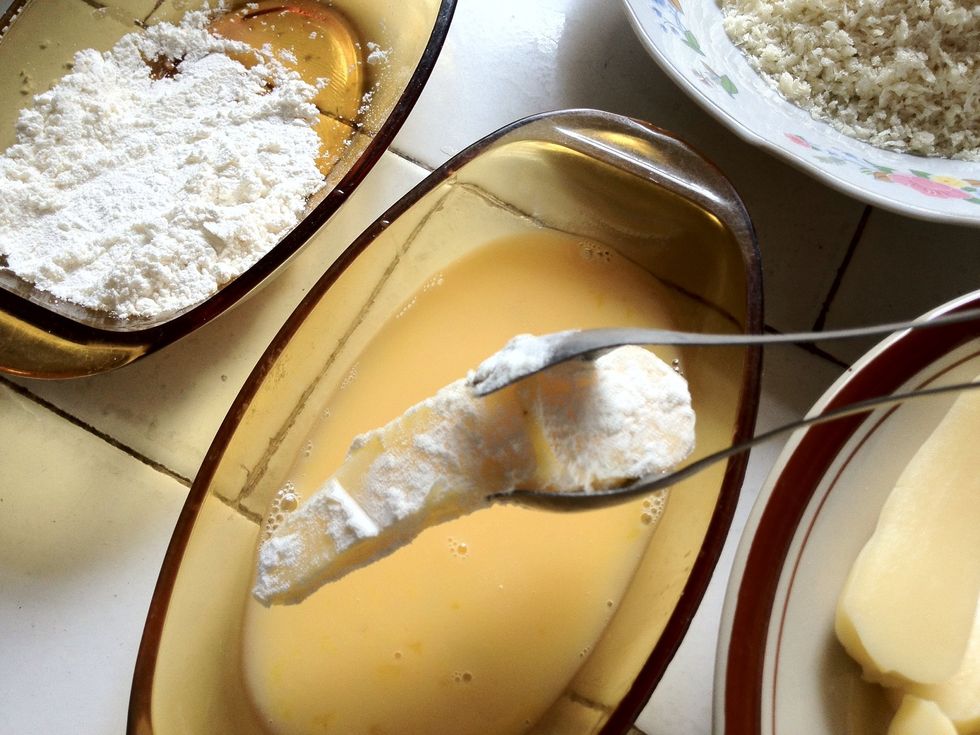 Re-dip into the egg ...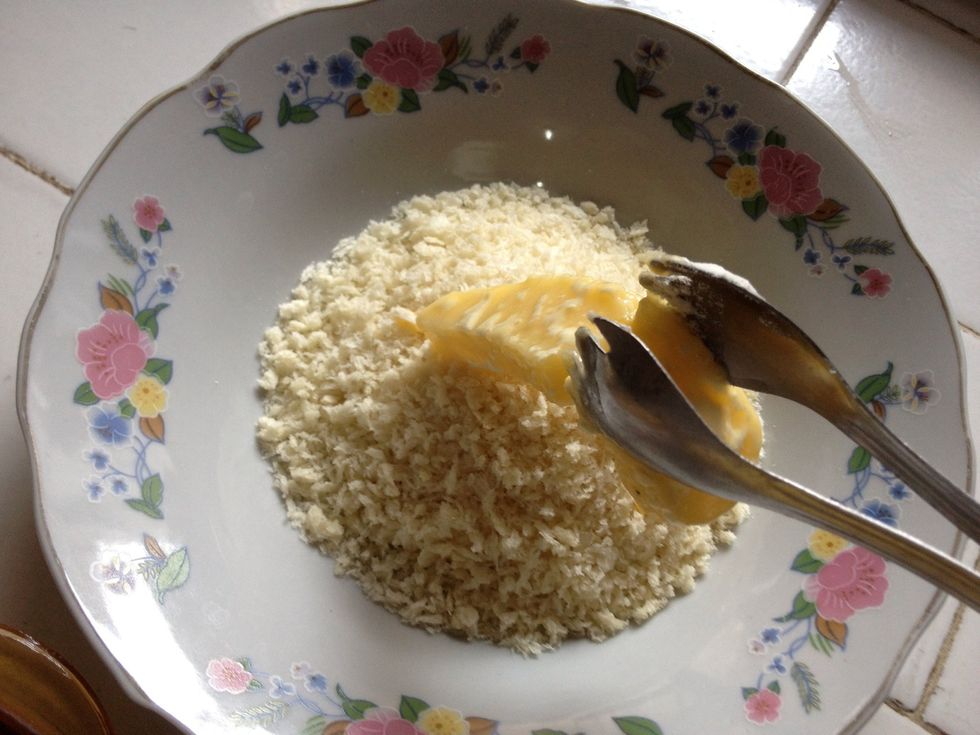 Coated with breadcrumbs and straight go to the pan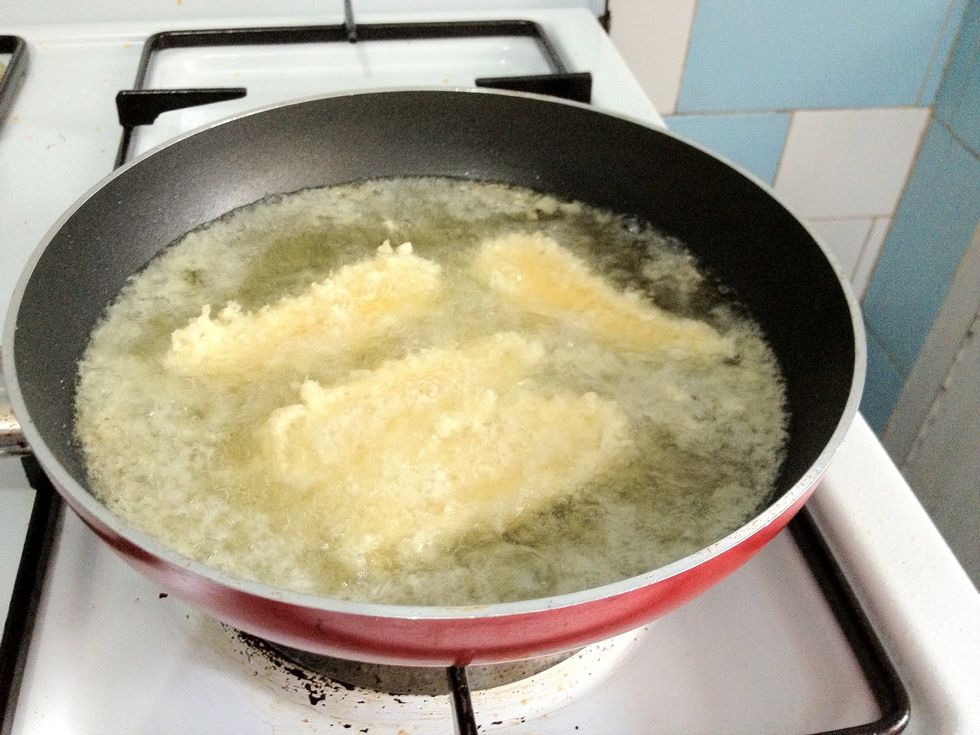 Fry until golden brown. You may flip once if you like, but not too long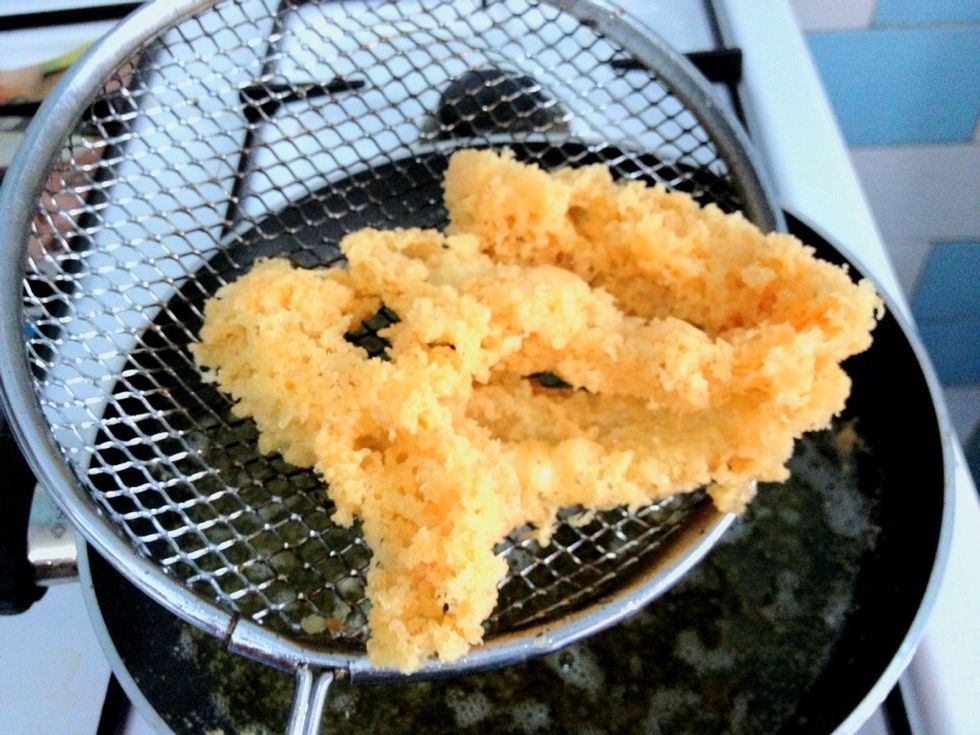 I like to have mt mozzy sticks golden brown. Do the same to the rest of mozzy sticks. And then, we prepare the sauce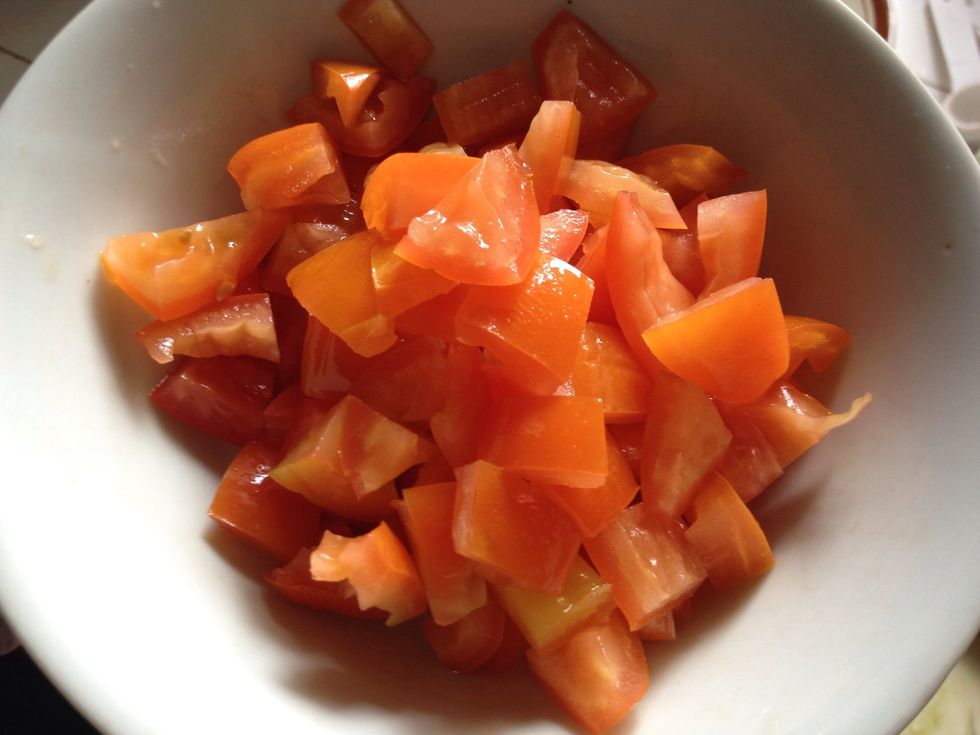 Take the seeds out and diced your tomatoes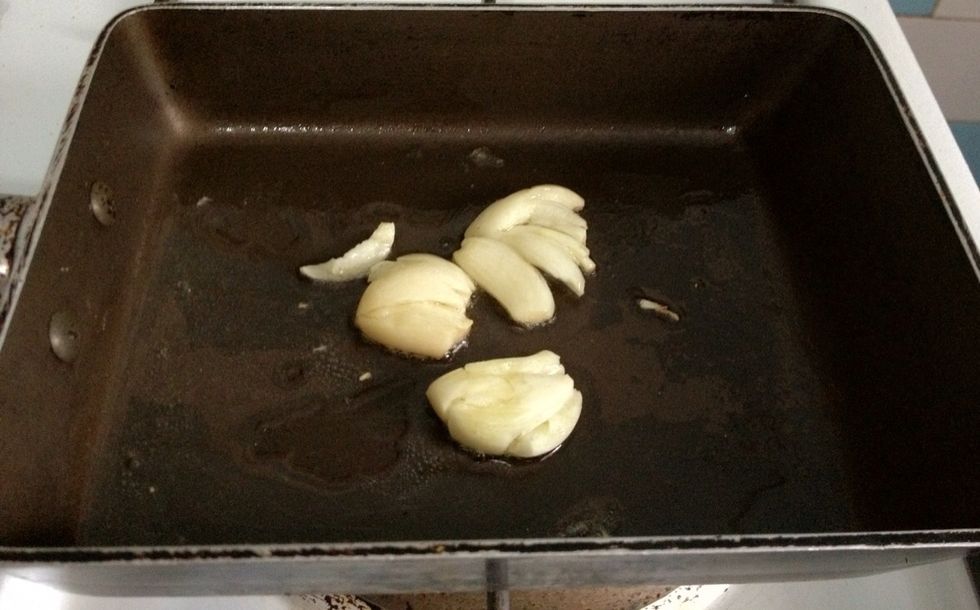 Saute 3 cloves of garlic (always bruised your garlic befire saute-ing) in a light olive oil. When it starts to caramelized, add in the diced tomatoes. Also add in the sugar and salt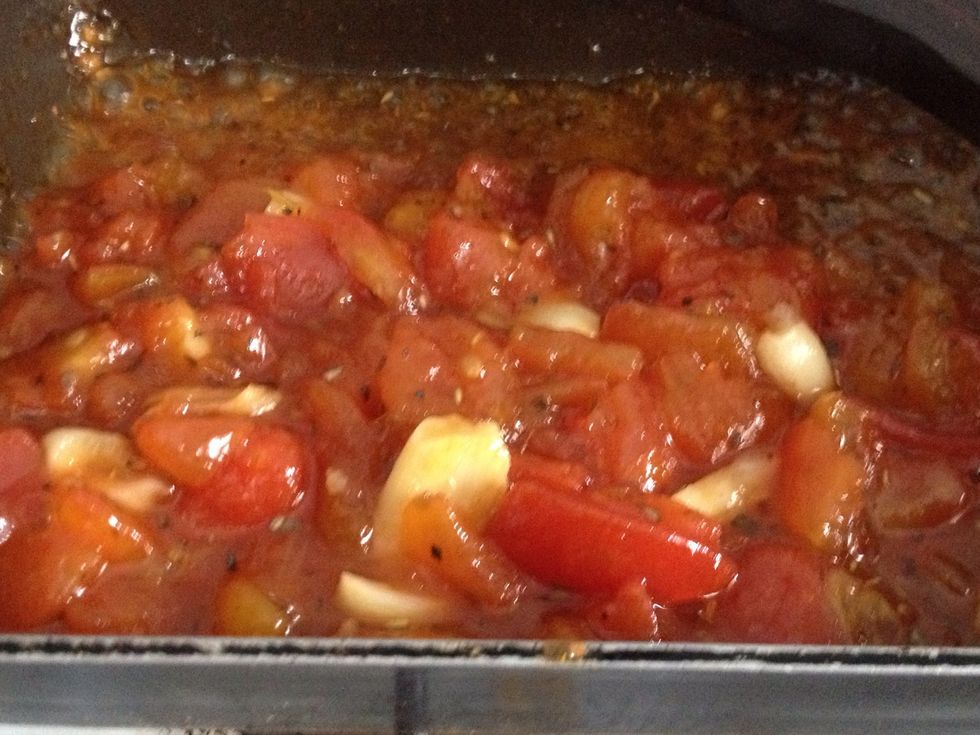 If you like to have slightly thicker sauce, add in 1 tsp of cornstarch when it is about to boil. Stirring constantly to prevent lumps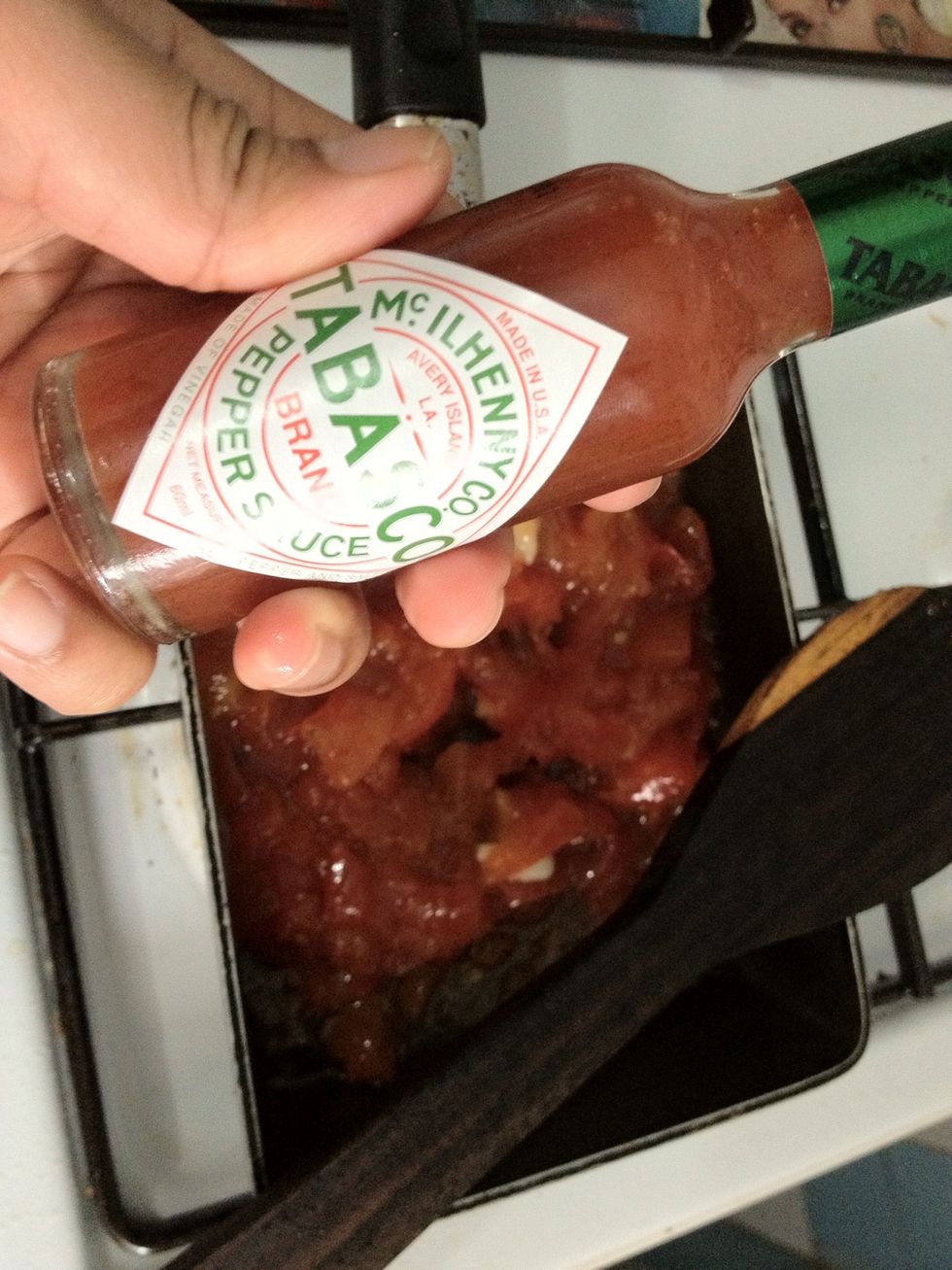 For this recipe I add in 5 tbsp of tabasco but please adjust the heat according to your likey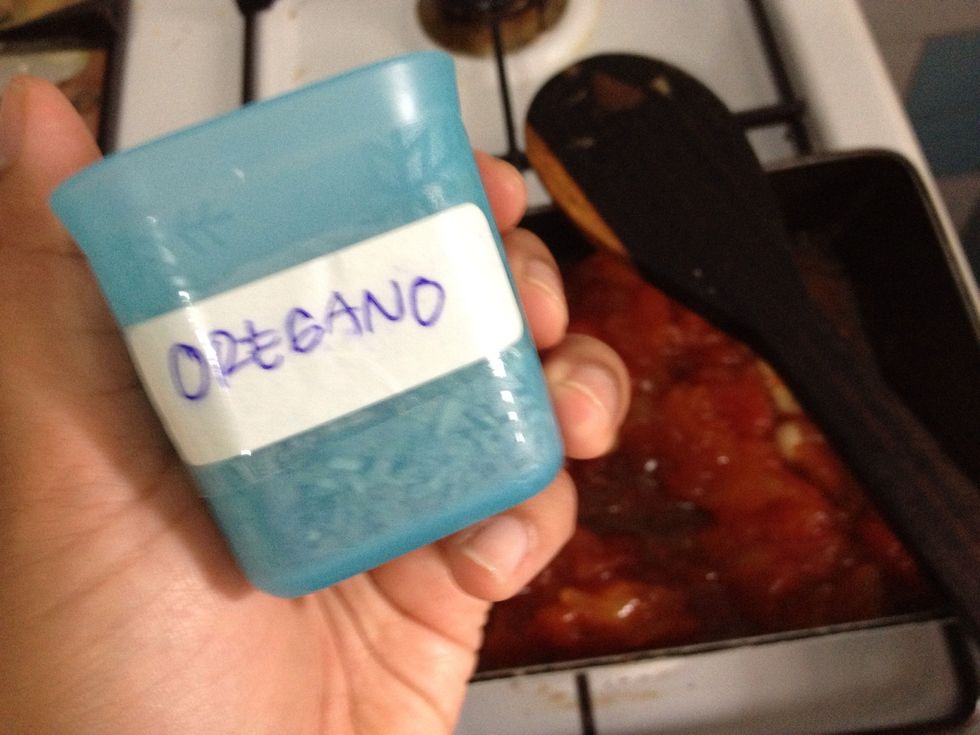 Sprinkle some dried oregano...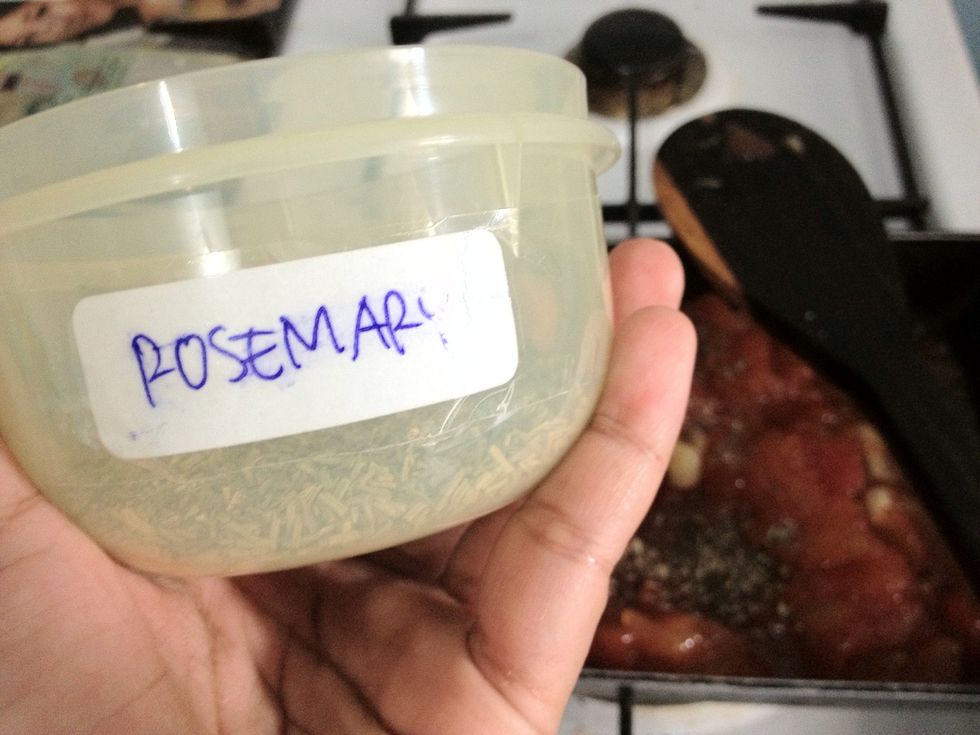 Sprinkle some dried rosemary .. give a stir ... set aside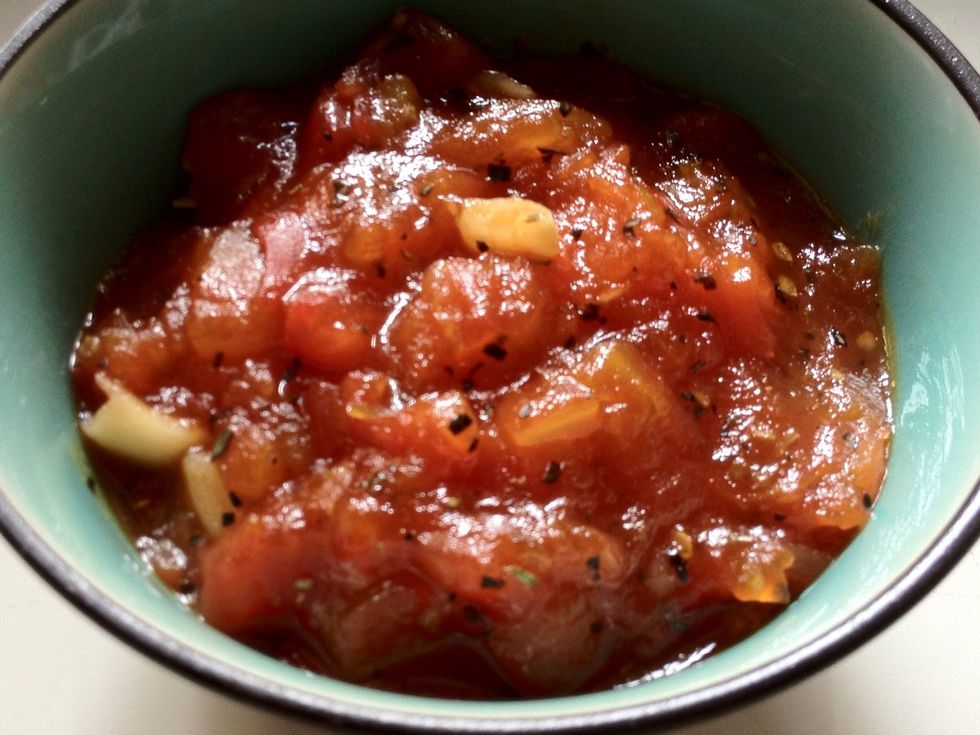 Our hot spicy herbie tomato dipping sauce is ready! Now ... snackie time ...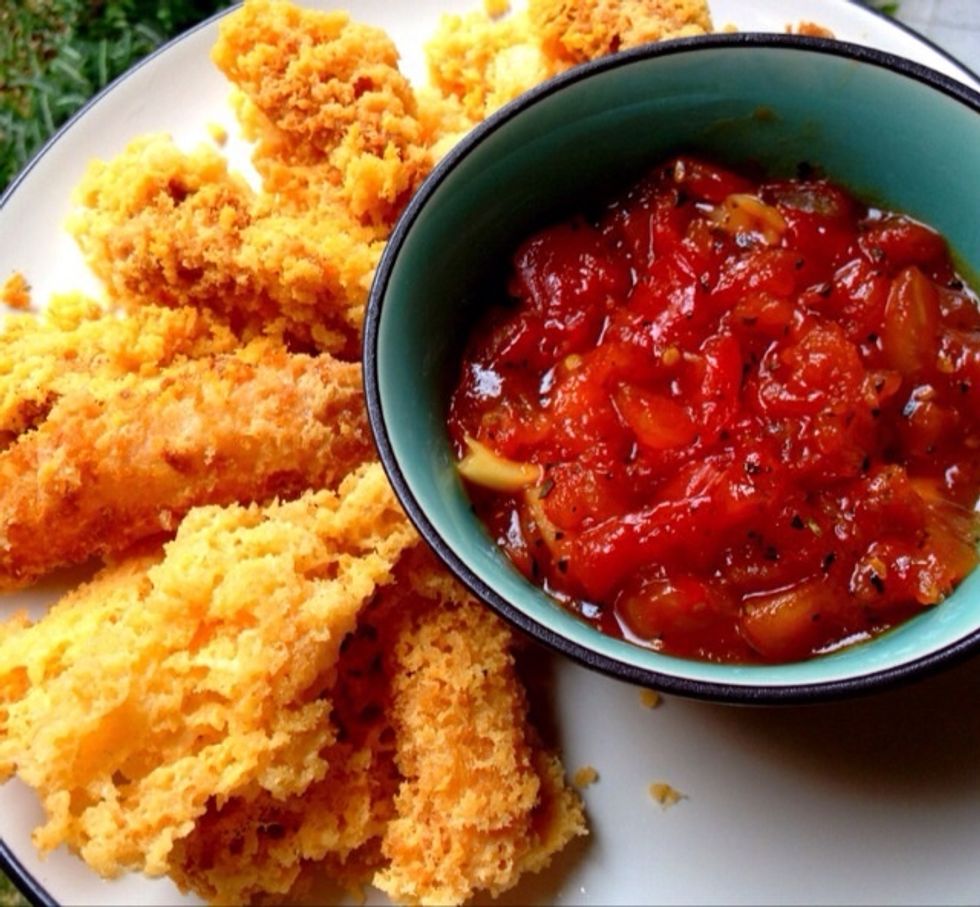 Serve your mozzarella sticks along with the hot dipping sauce. Hope you like it :) enjoy!
200.0g mozzarella, cut into sticks
250.0g fresh tomatoes, seedless and cut into diced
3.0 cloves of garlic
5.0Tbsp tabasco
1.0Tbsp sugar
1.0tsp salt
dried oregano
dried rosemary
1.0 egg
flour
breadcrumbs
oil for deep-frying
Putri Lah
a foodperiment and a foodventorous, an Orca lover and a simple person who enjoys cozy places, good music and good books.