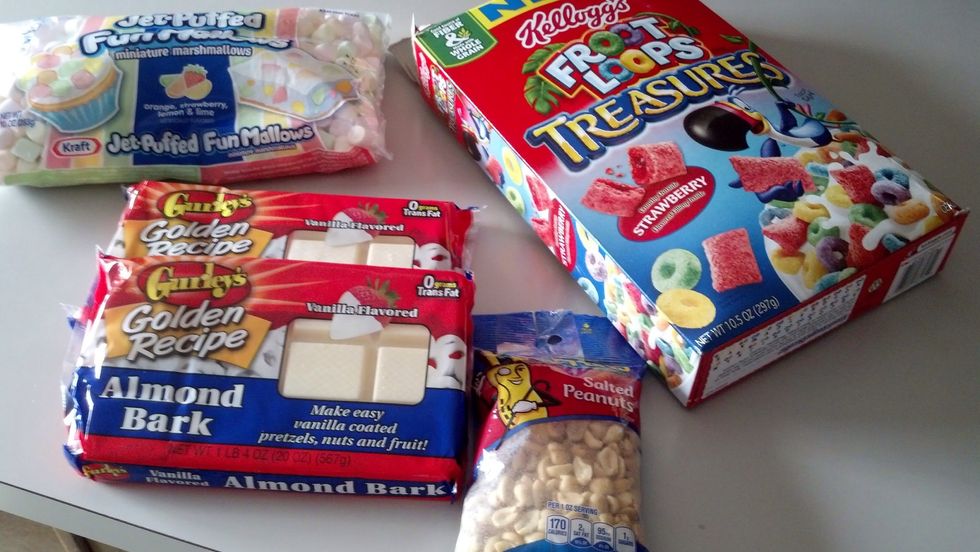 Get supplies, peanuts, vanilla almond bark, fruit loops, marshmallows, peanut butter captain crunch, measuring cup, spoon, large bowl.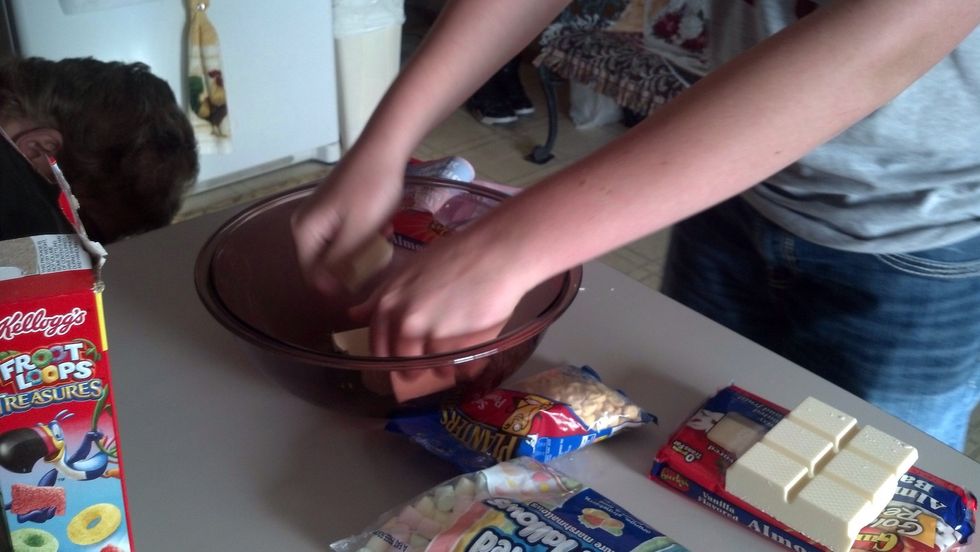 break 2lbs of almond bark into a bowl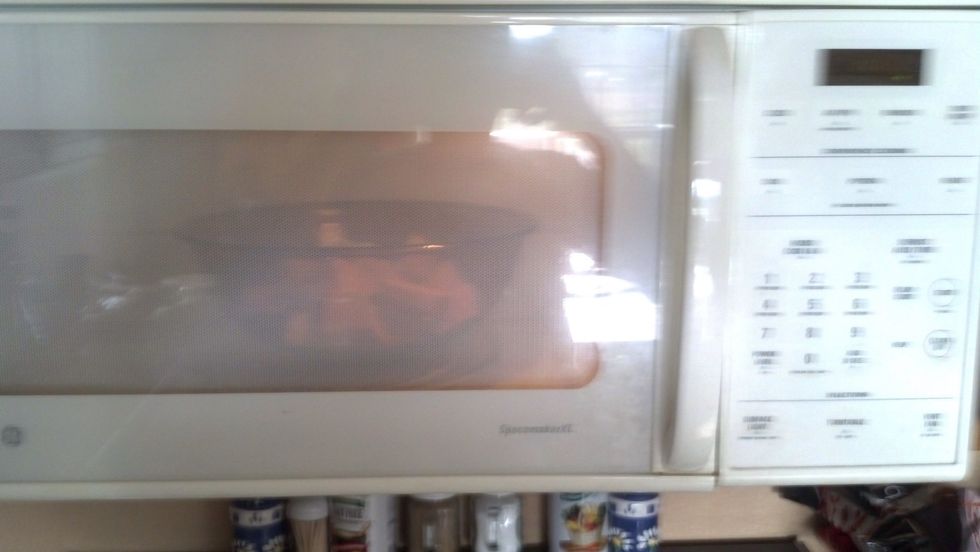 Melt. put in for 2 minutes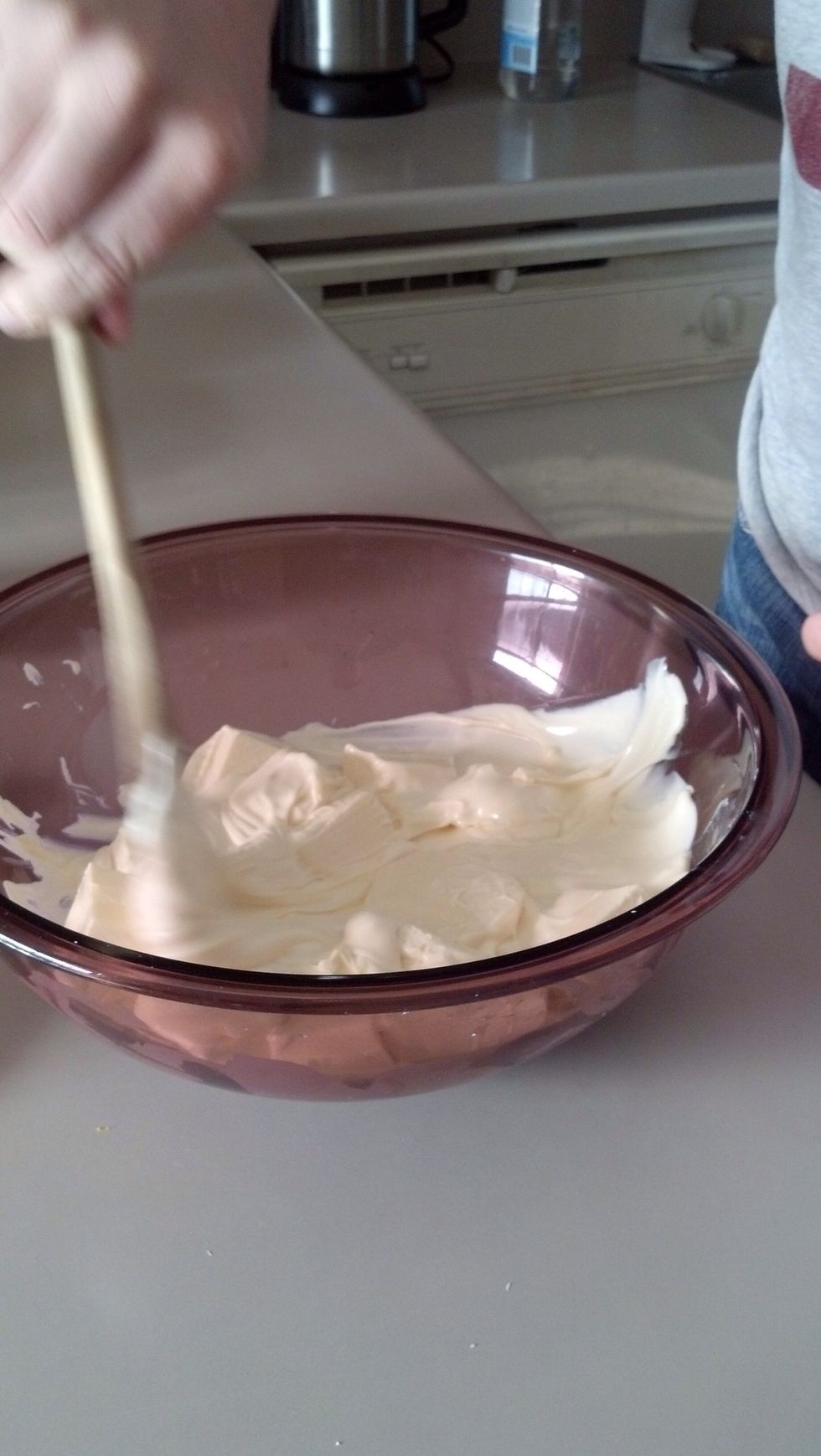 Take out stir.
Put back in for 30 seconds.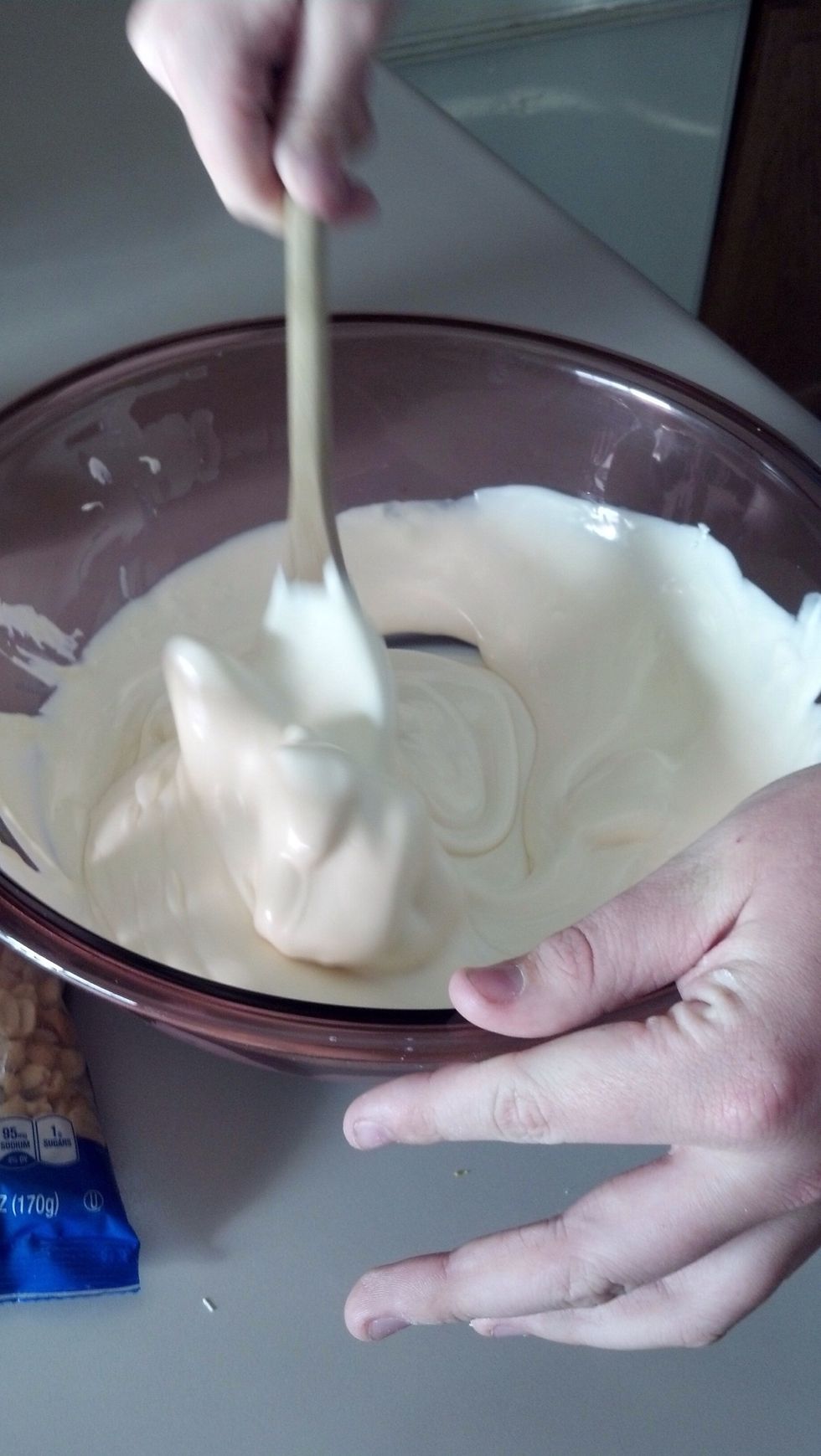 Repeat till melted.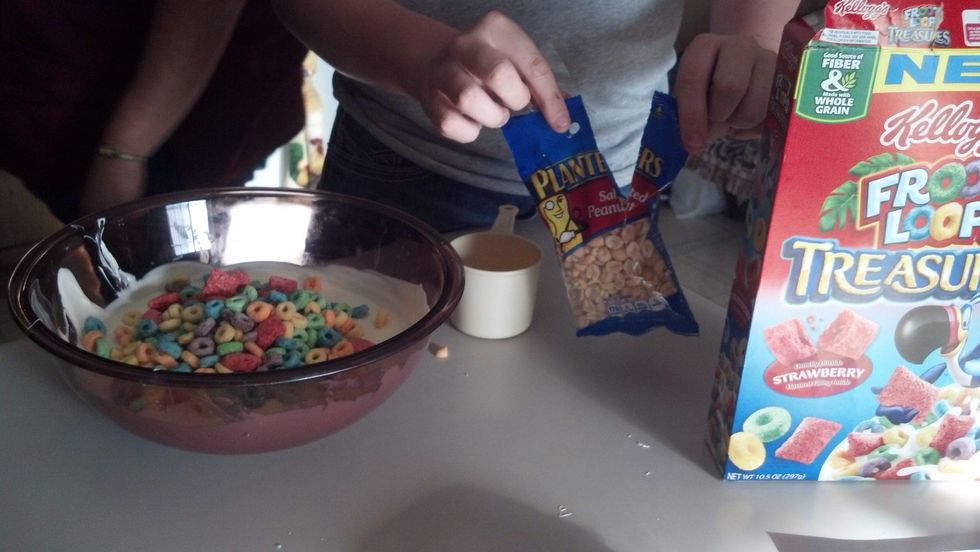 Put in 2 cups of penuts and fruit loops into the melted almond bark.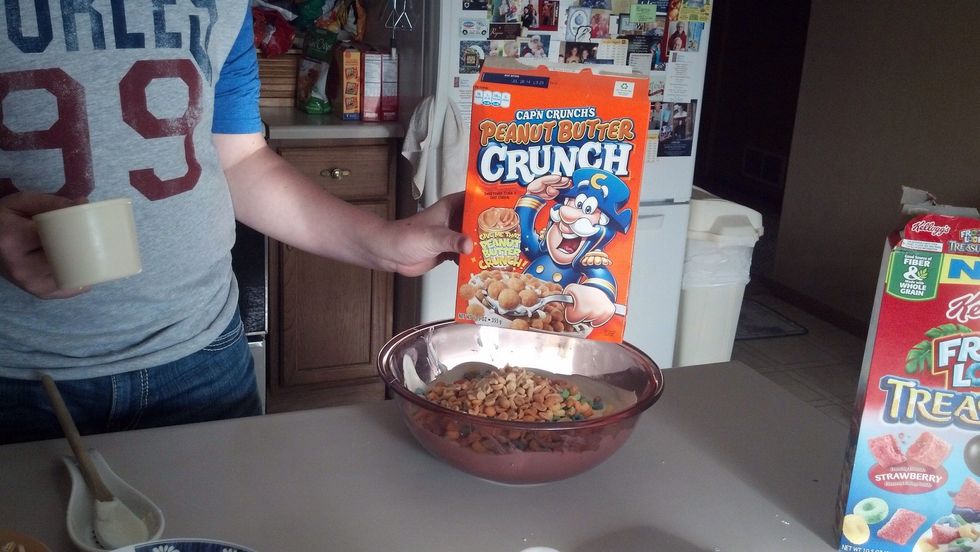 Place 2 cups of penut butter captain crunch.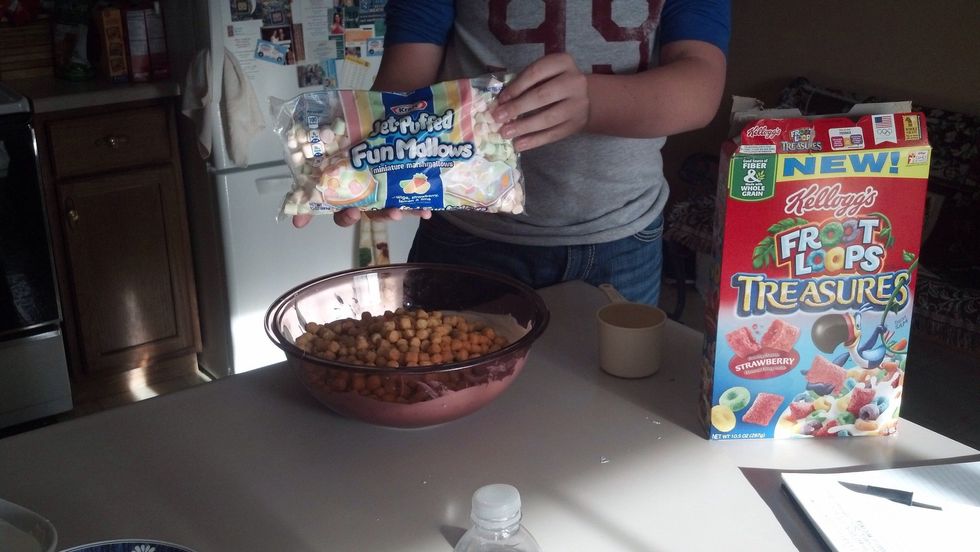 2 cups of mini marshmallows.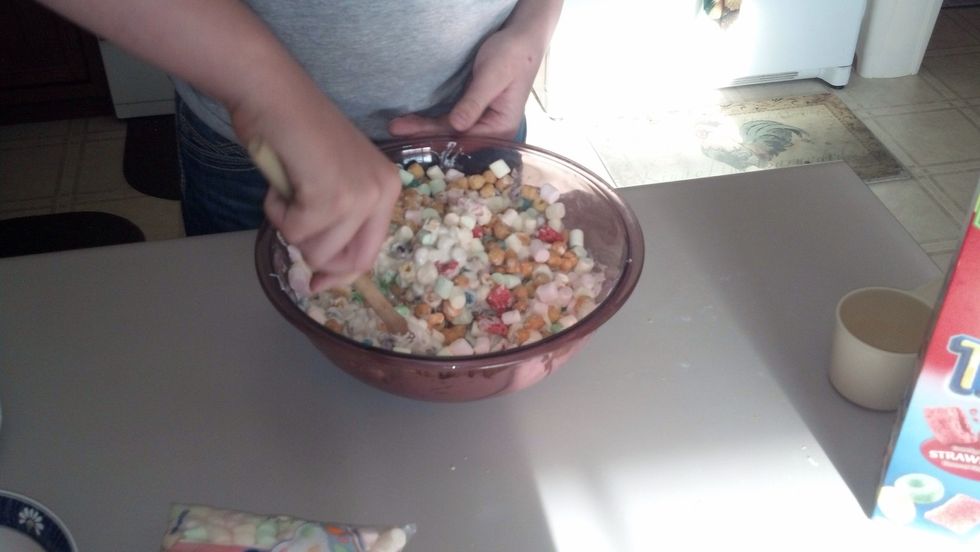 Stir together.
This is what it should look like after stirred.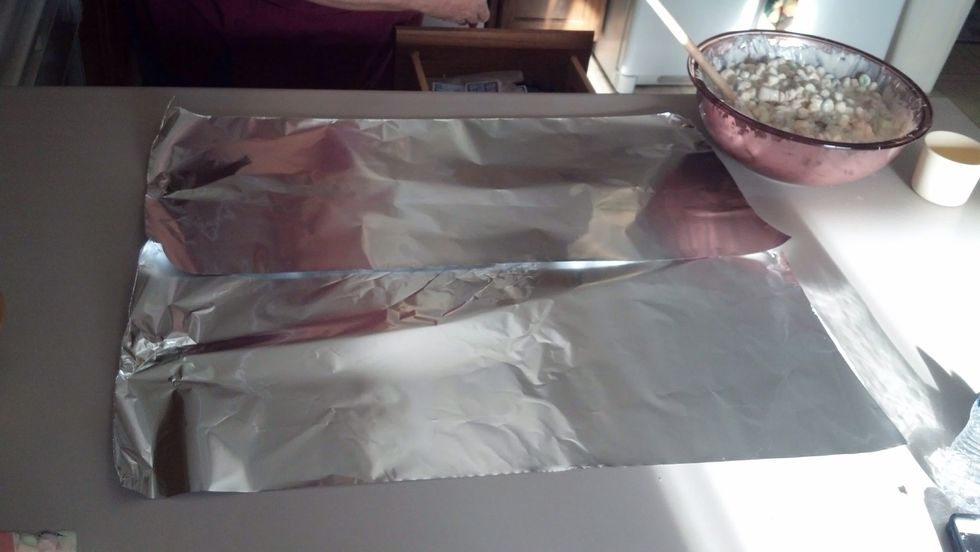 Get tin foil to place cookies on.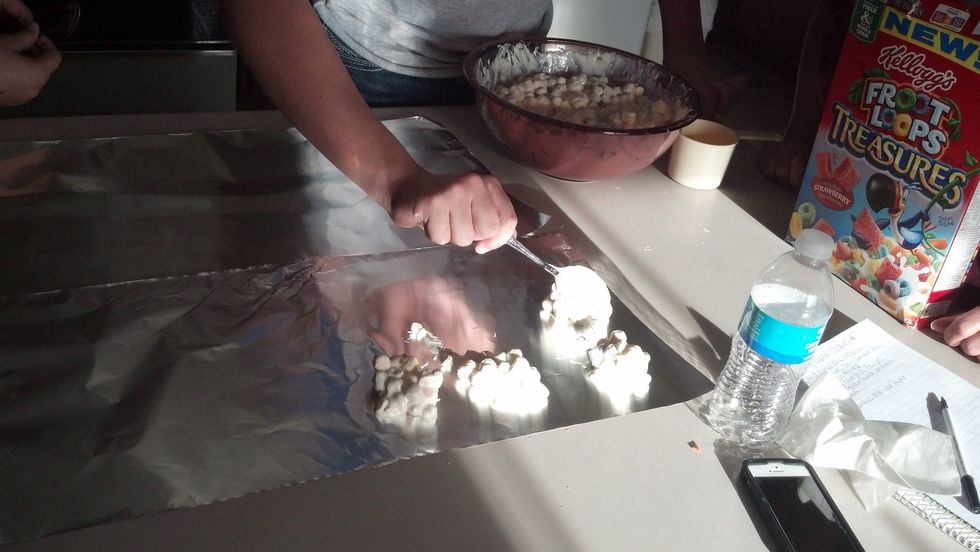 Put spoonfuls on to tinfoil, they can be as big as you want them to be.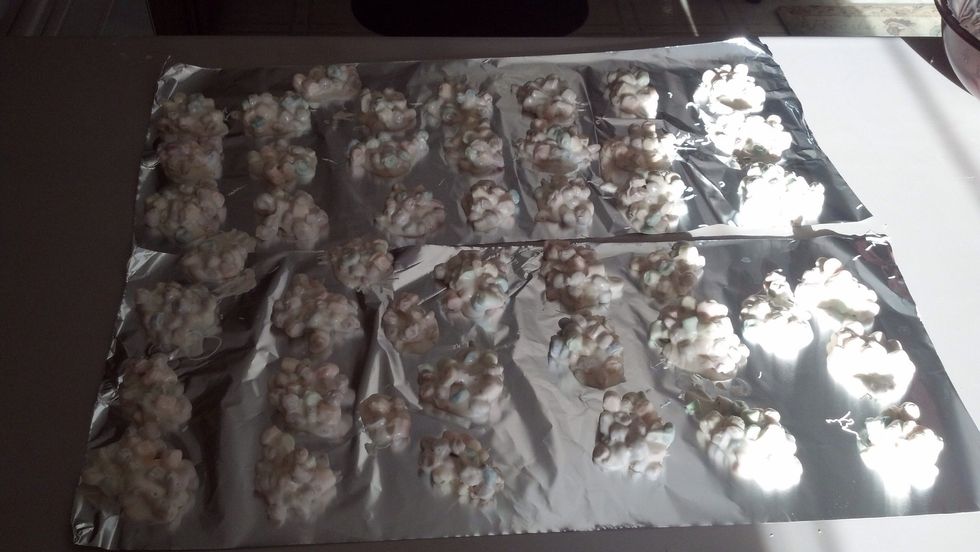 Wait till hardened. Then Enjoy!!
fruit loops
peanuts
penut butter captain cruch
marshmellow
bowl
spoon
measurimg cups