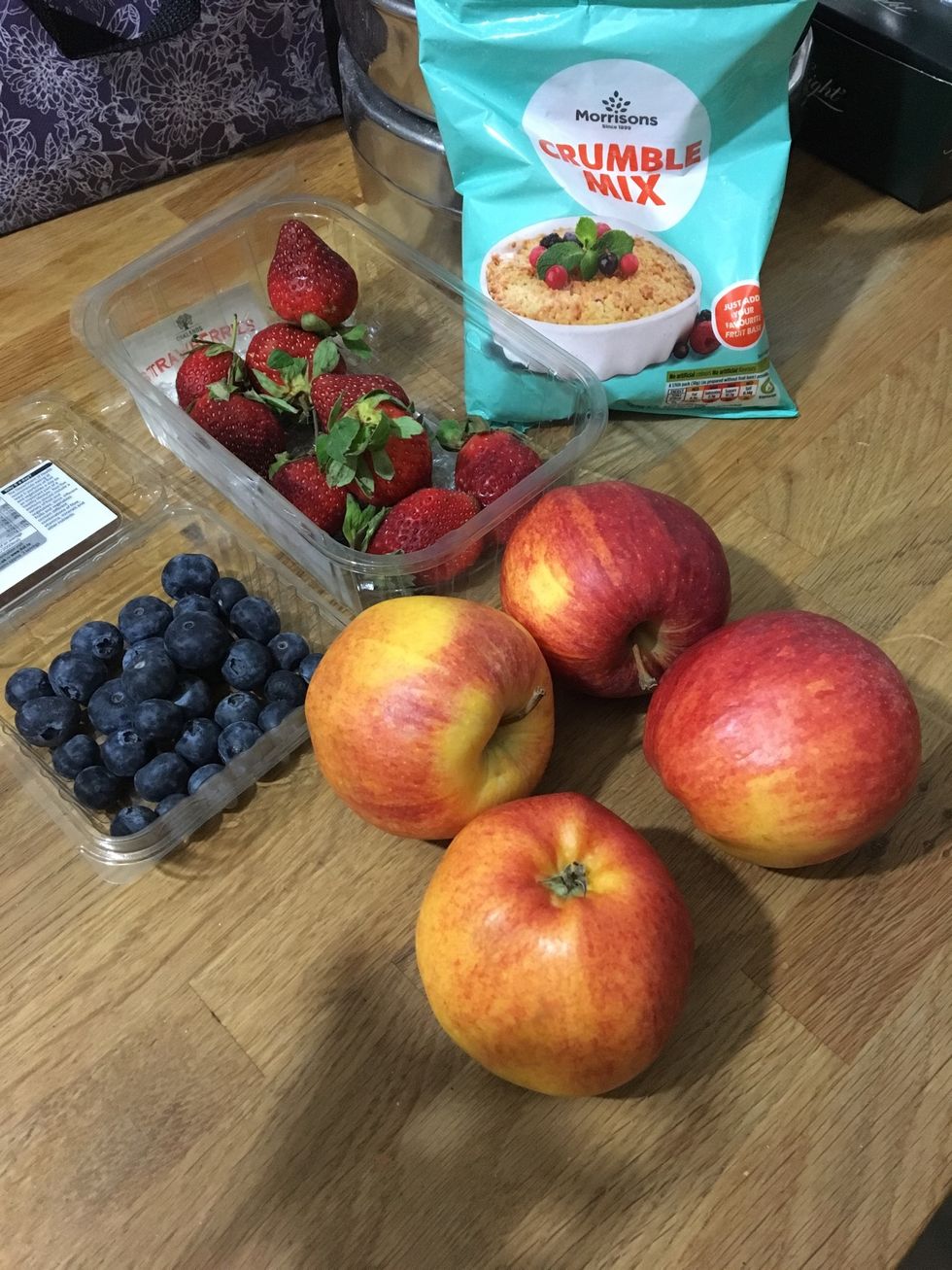 Gather your ingredients.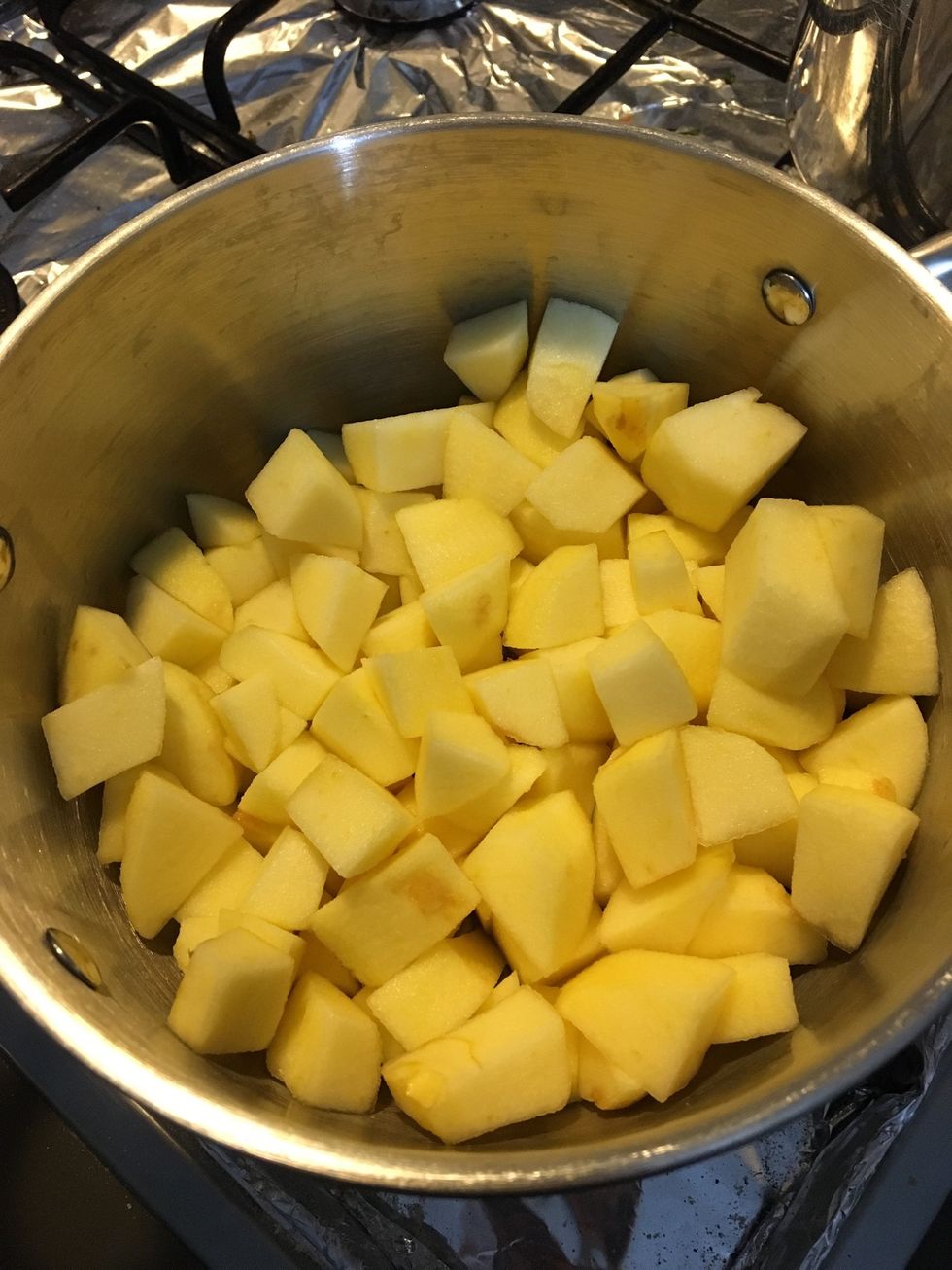 Peel and dice the apples, Add water & heat them up on low a flame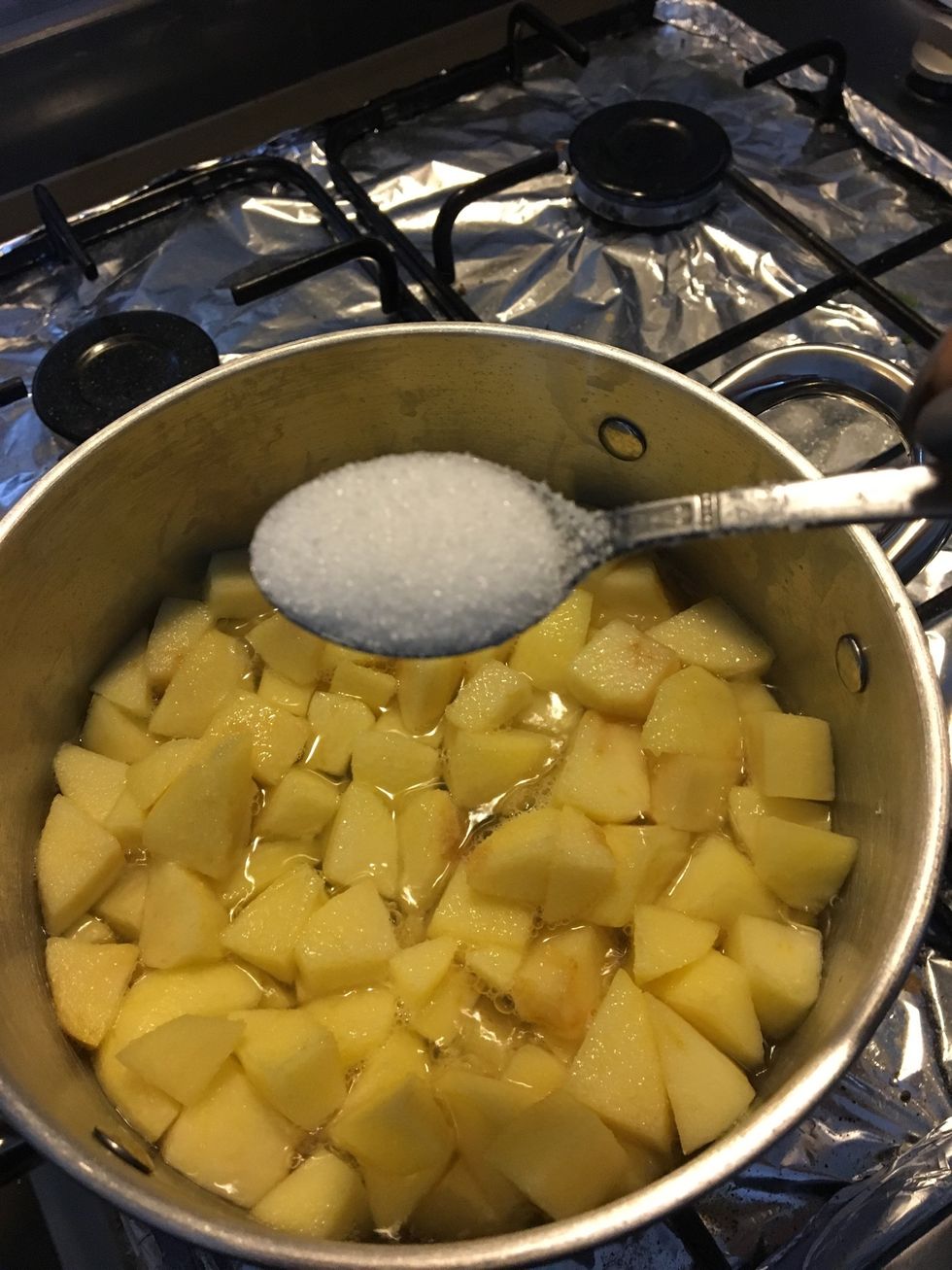 After 5 mins add sugar to taste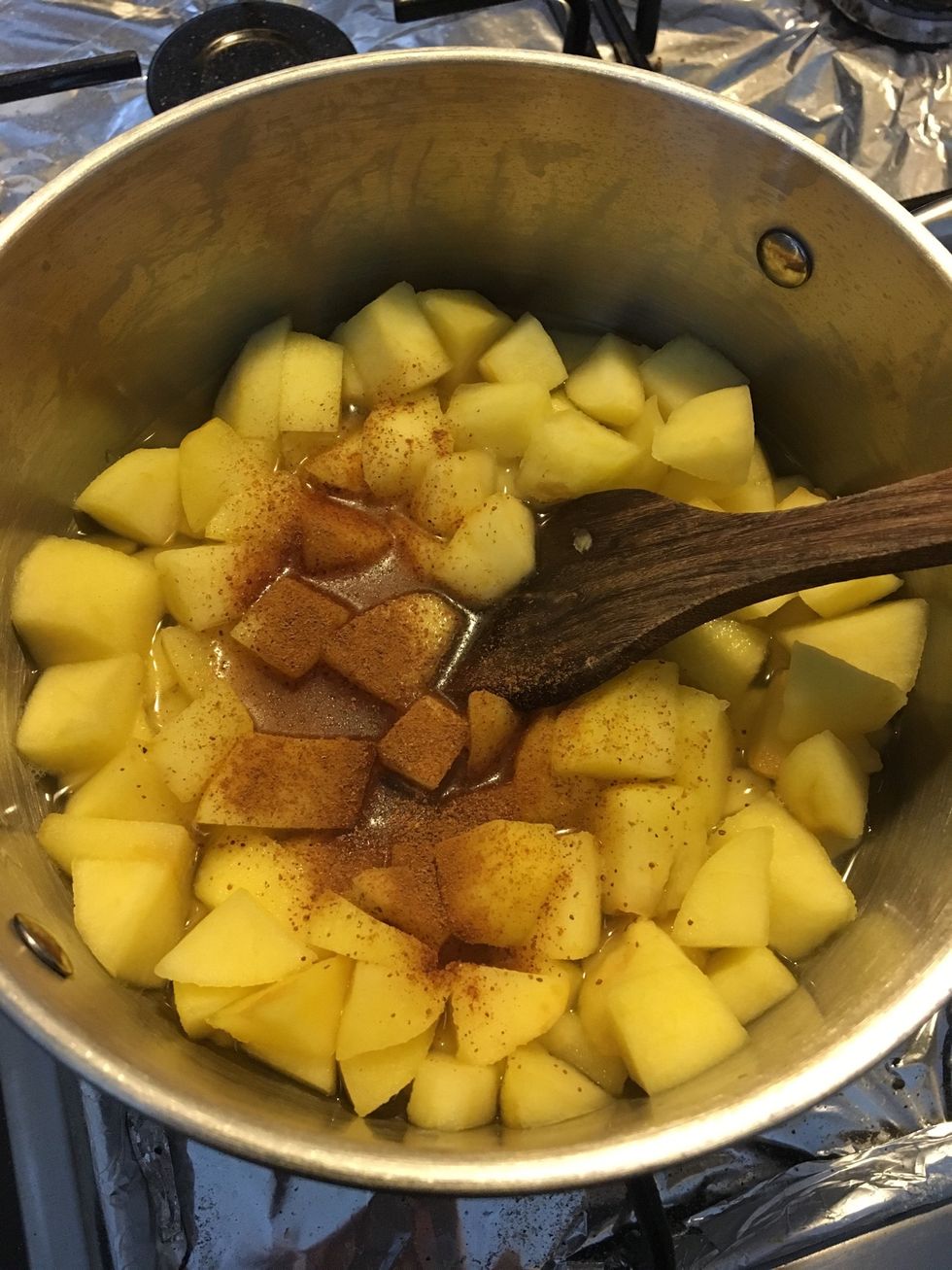 Add cinnamon powder to taste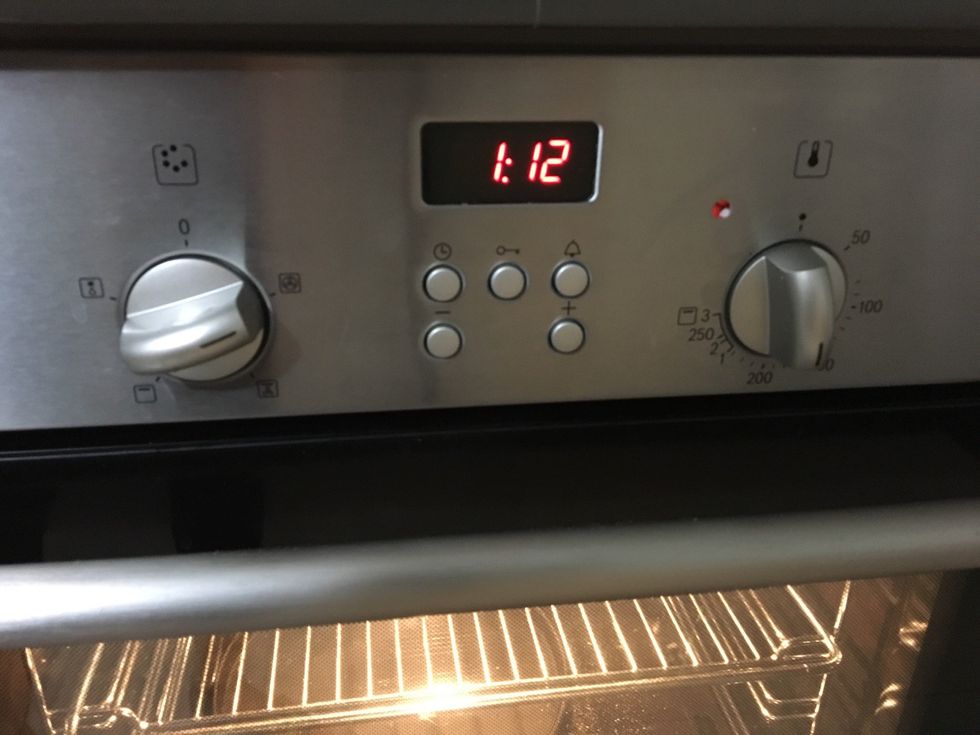 Pre-heat your oven on 190c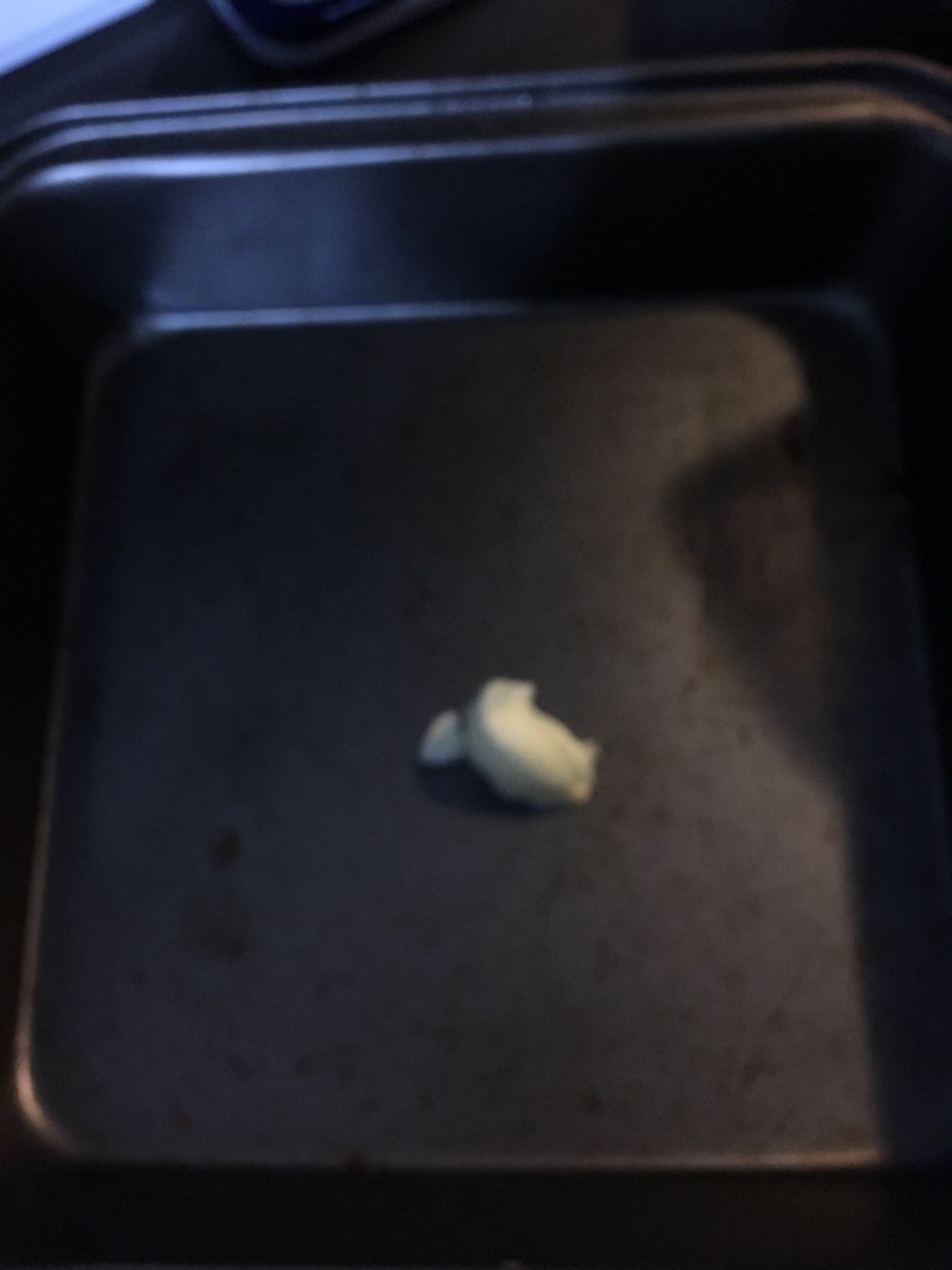 Butter your backing tray
Put apple and berries in your pan. Make sure to drain the water from the apples.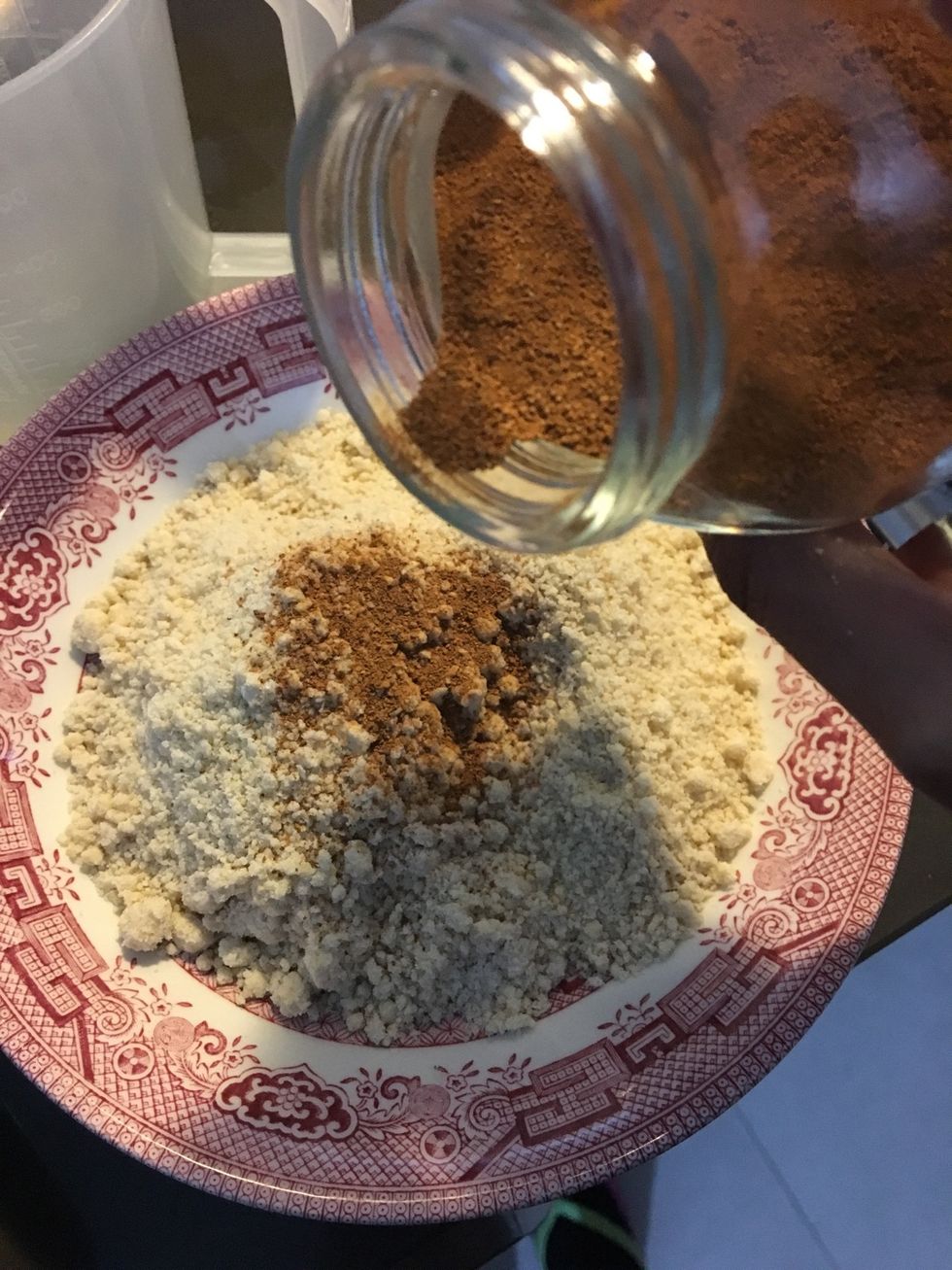 Take out your crumble mix in a bowl & add some cinnamon powder to taste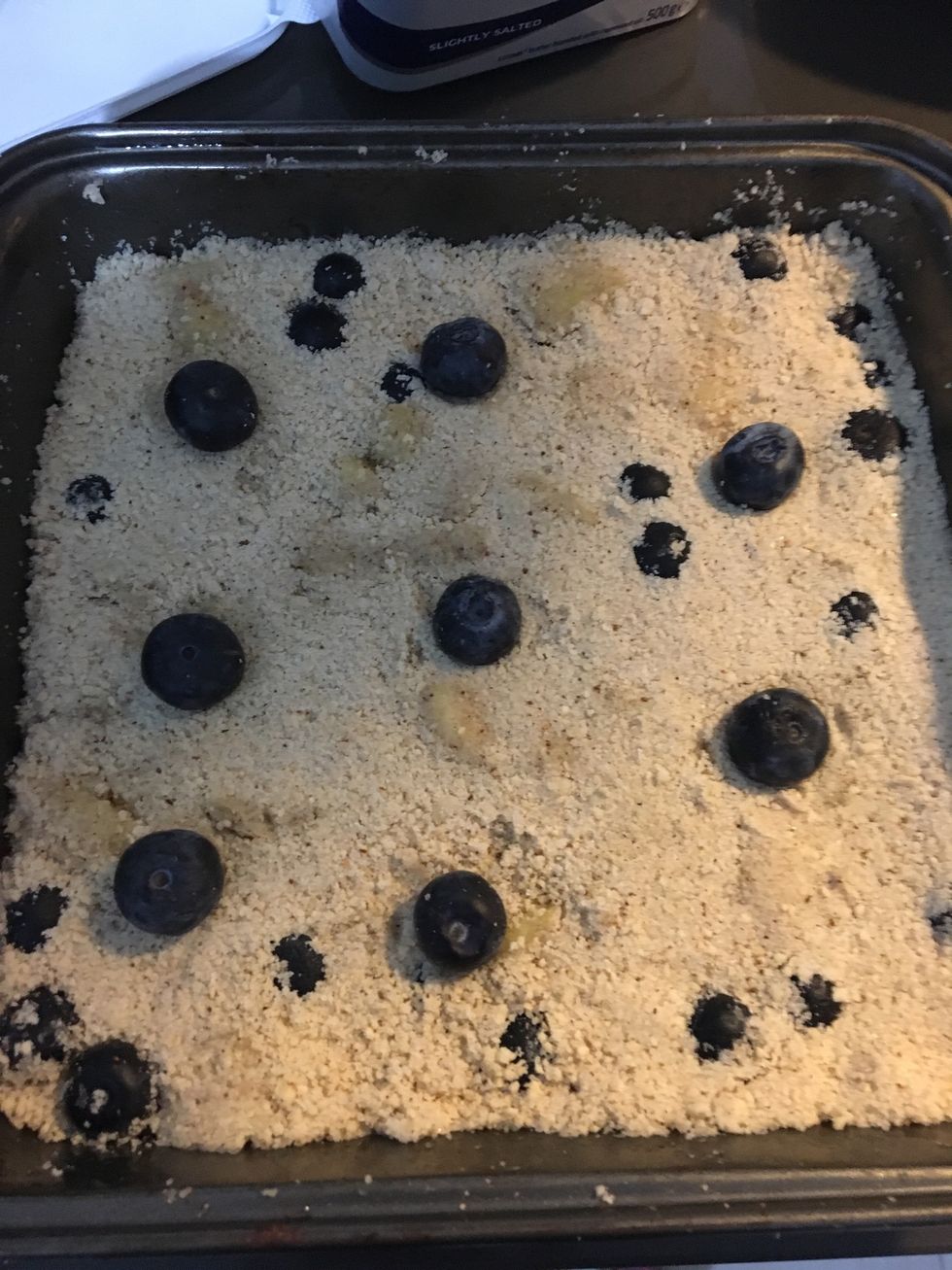 Cover your fruit with the crumble mix and add some berries on the top.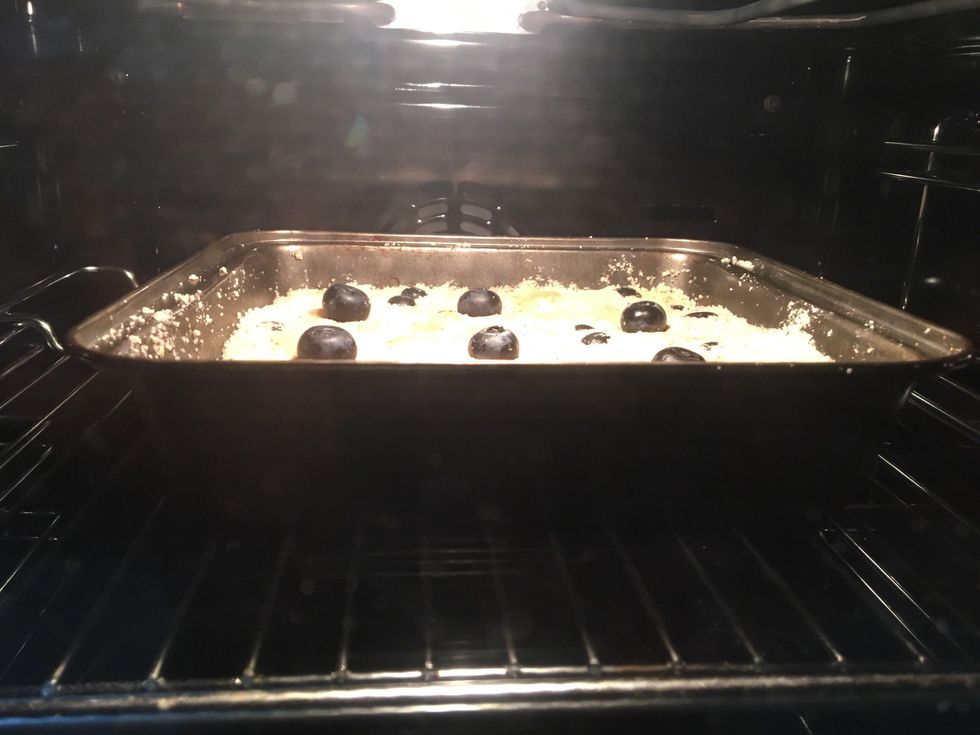 Leave it in the oven for 30 mins and enjoy a glass of wine 🍷
Get inspired > Like > share & Follow!! 👍🏽😌
Red/Green apples
Sugar
Cinnamon powder
Blue berries
crumble mix
A baking pan
Pan
Water
Strawberries