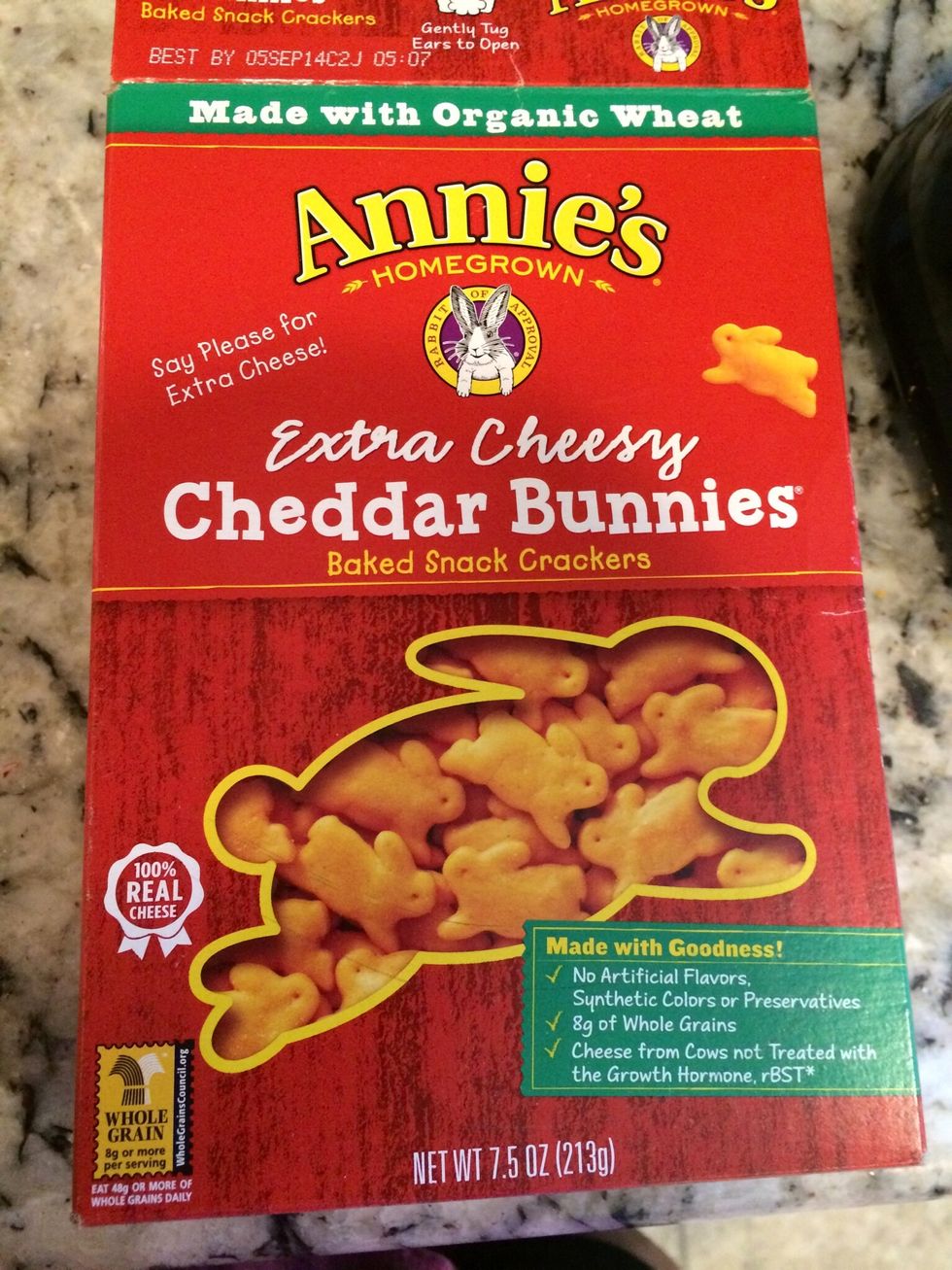 Any crackers will work. These are what I had on hand that needed to be used up before going stale. Now would be a good time to preheat the oven to 400 degrees F.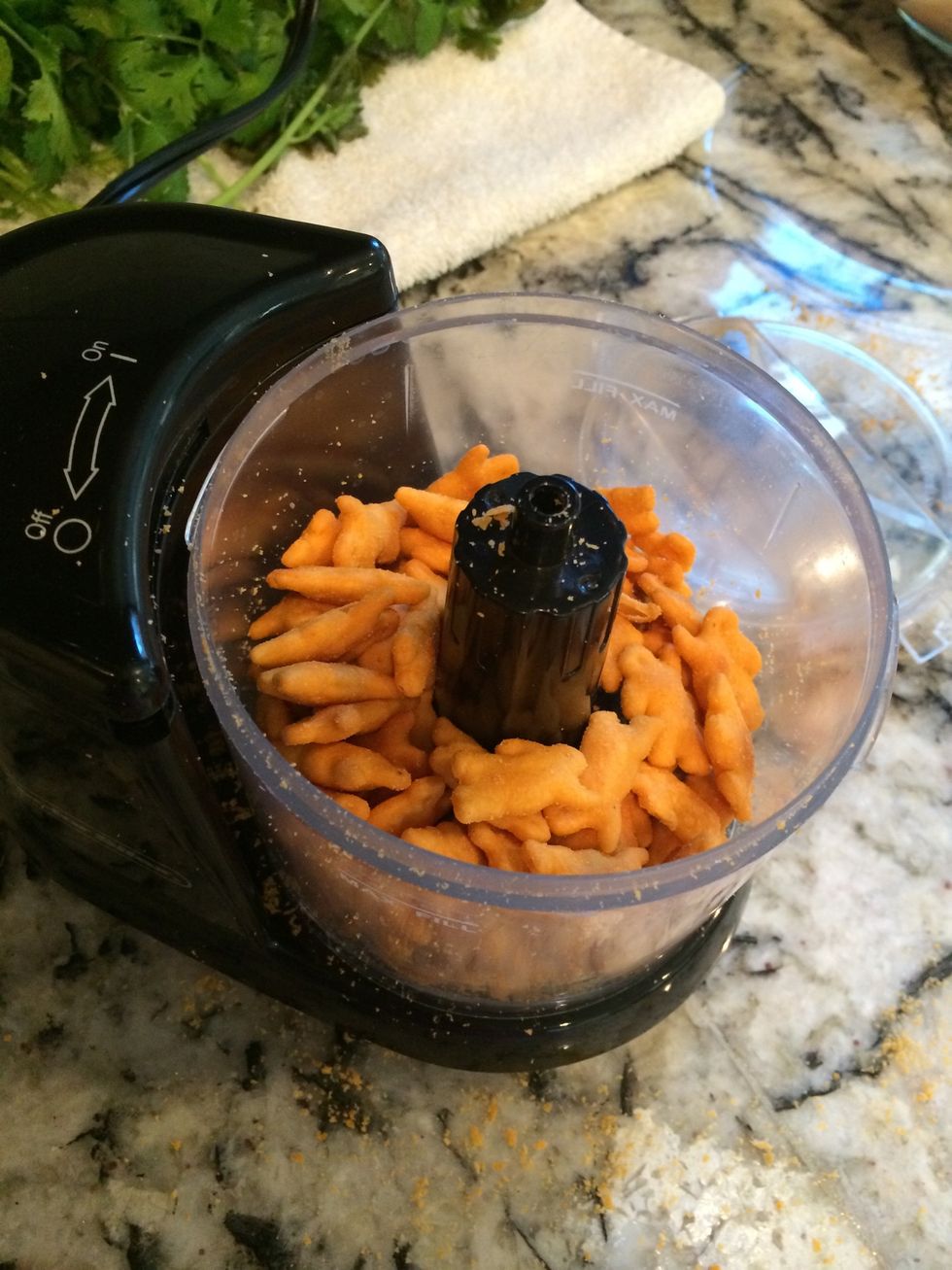 Using a mini-prep (or whatever tool you prefer), grind, blend or crush the crackers to a workable texture to use as a coating. Pour the crumbs out onto your workstation.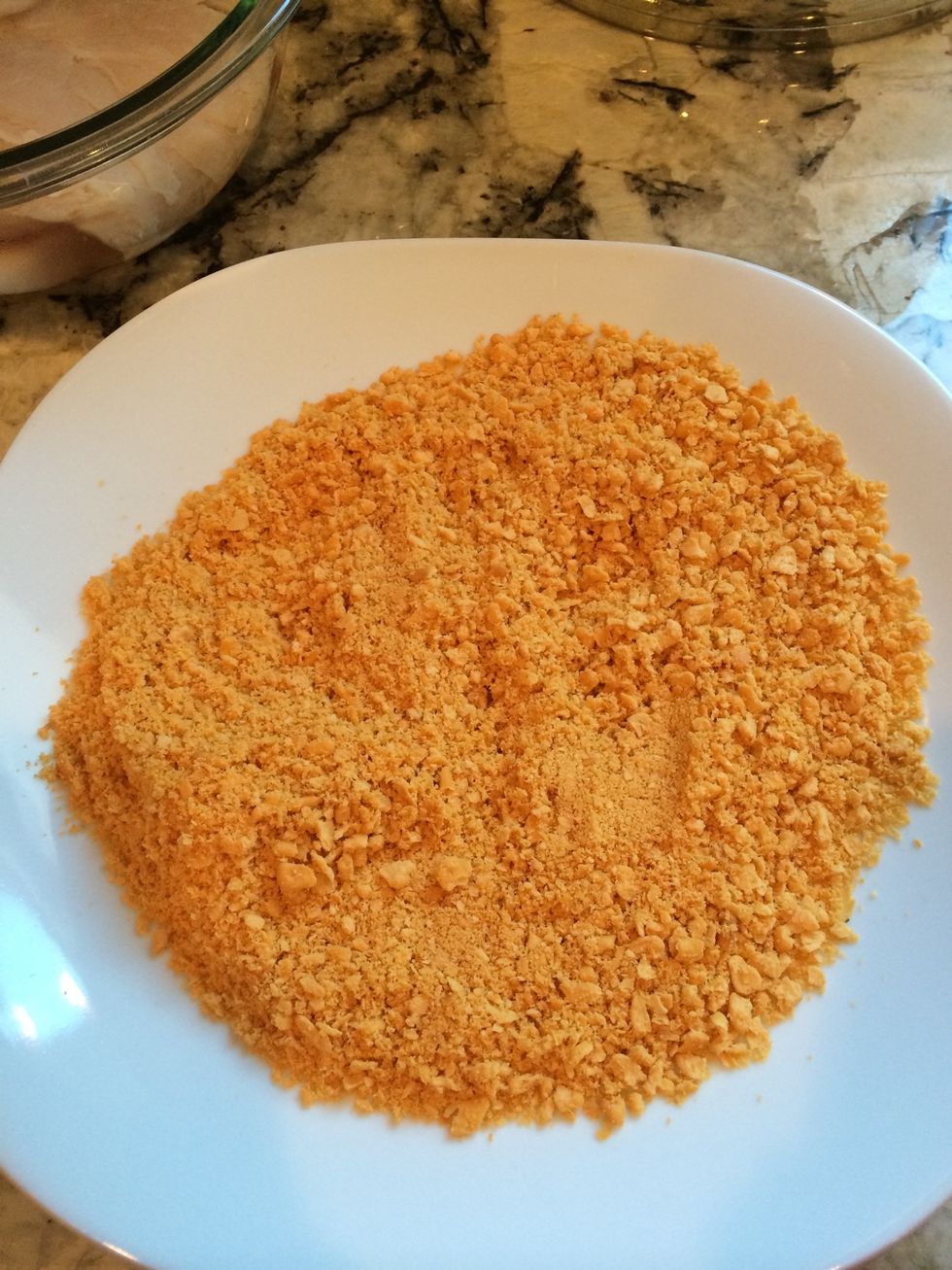 This is a good texture. I'm only preparing 1 chicken breast that I've cut into 2 pieces so this plate is plenty of workspace for the task. Alternately, you could use a plastic baggie & shake to coat.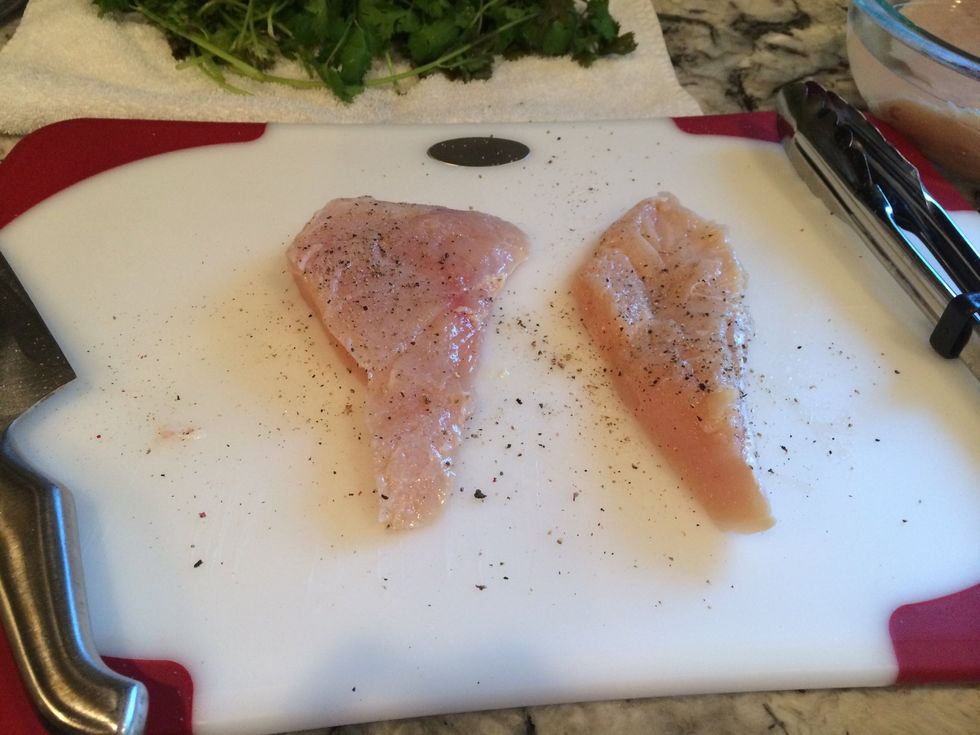 This was 1 fairly large breast cut in half and simply seasoned with salt and pepper. If I were using a plain, unseasoned cracker I would have seasoned the chicken with more pizazz - your call on that.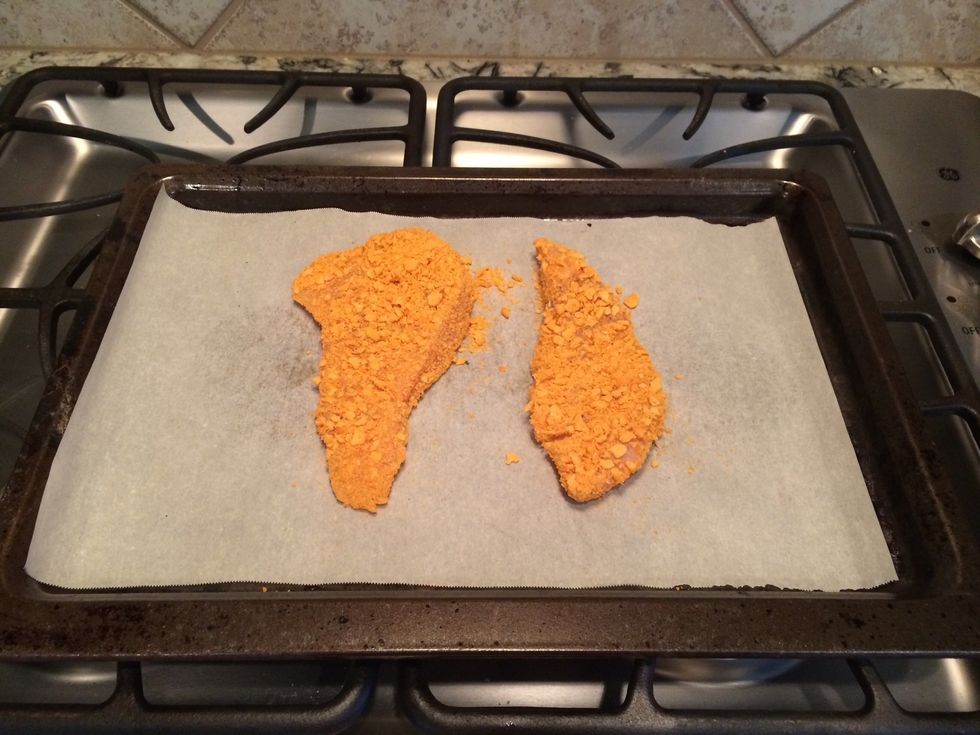 Dredge the chicken in the crumbs and press so that each piece is generously coated. These pieces were still moist from being cleaned so an egg/milk bath wasn't necessary.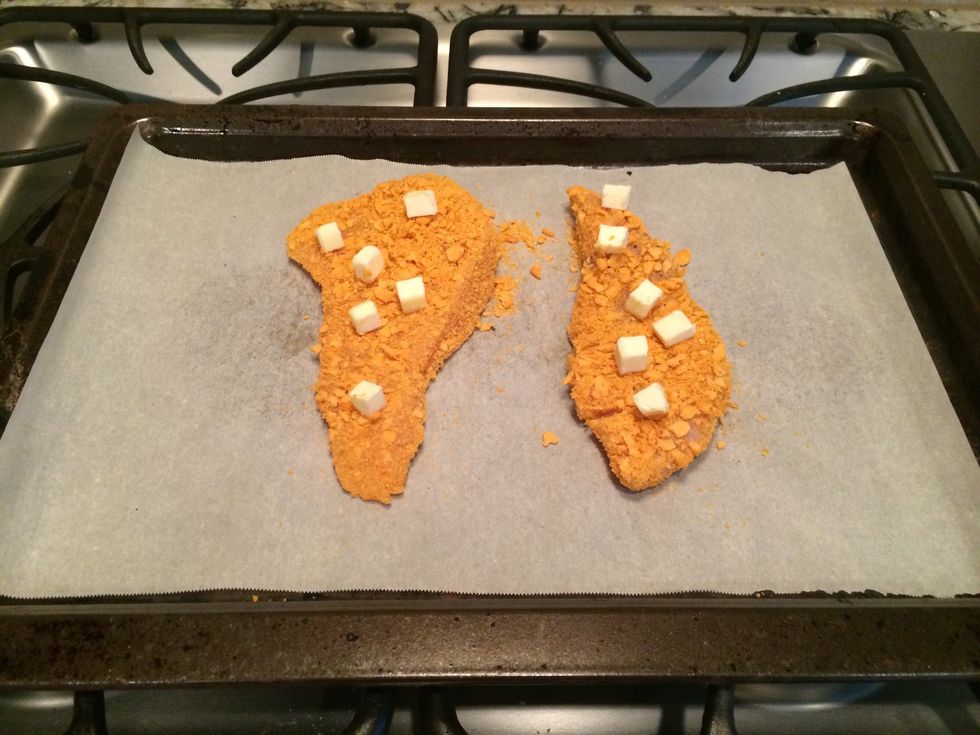 Place the small pieces of butter on top like so. Alternately, you could drizzle with melted butter. This step is optional, but adds a bit of richness while preventing dry-out of the coating.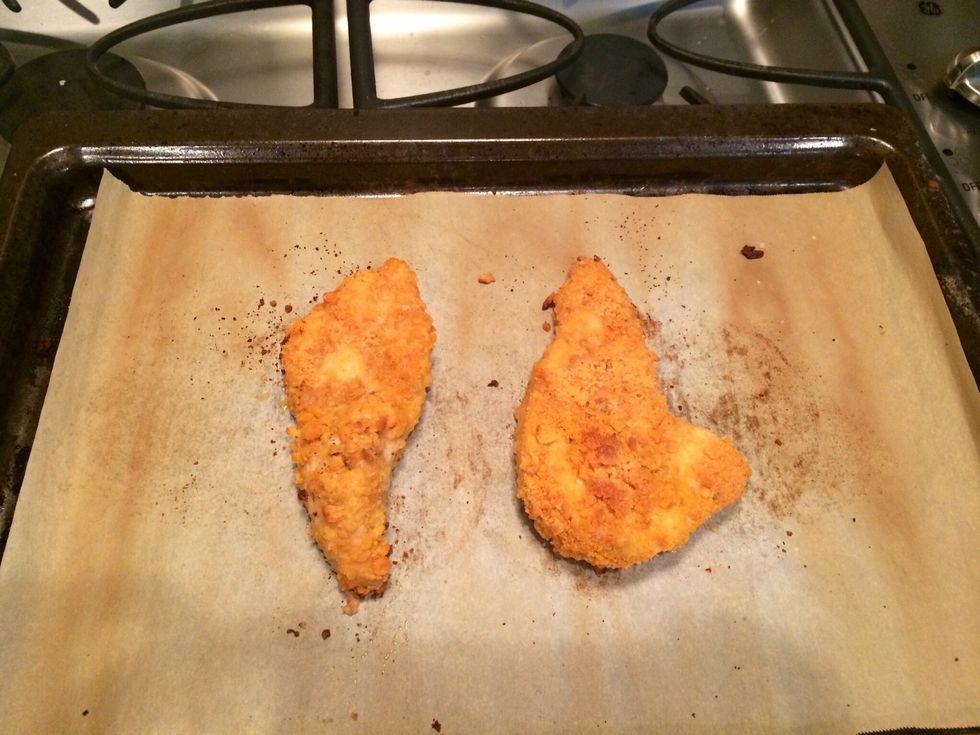 Bake in 400-degree F oven for 20 minutes. (Increase to 45 minutes for bone-in pieces.)
Skinless, boneless chicken cutlets
Crackers of your choice (I'm using cheesy bunnies)
Salt & pepper or seasonings of your choice
Butter, cut into small pieces
Food processor, blender or rolling pin
Baking sheet