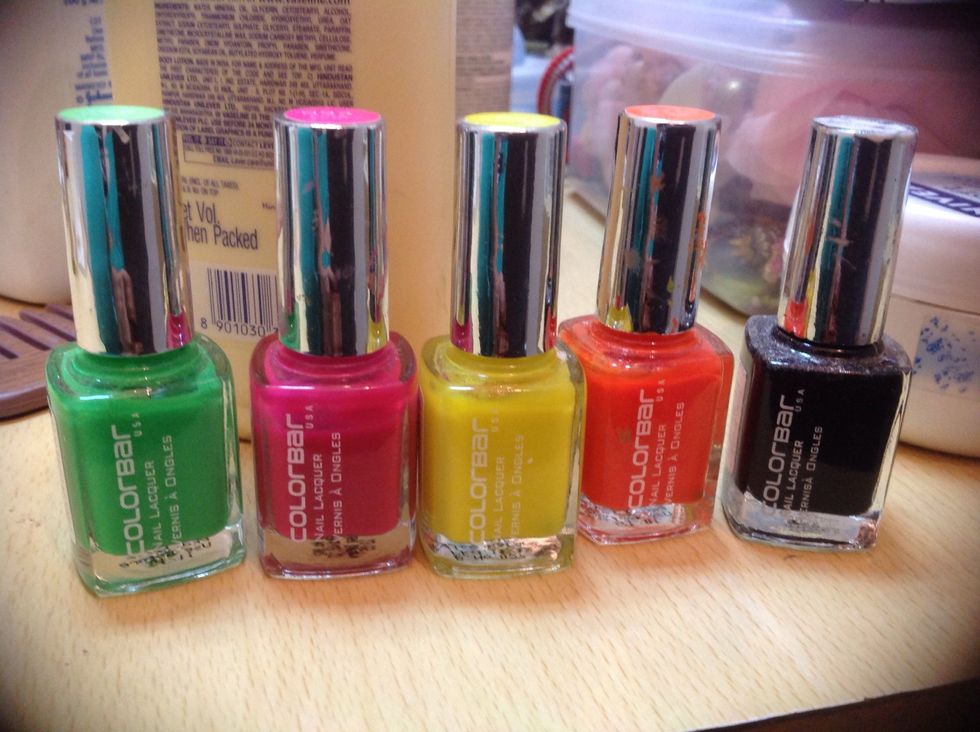 Gather your nail paints. U can use different colours also.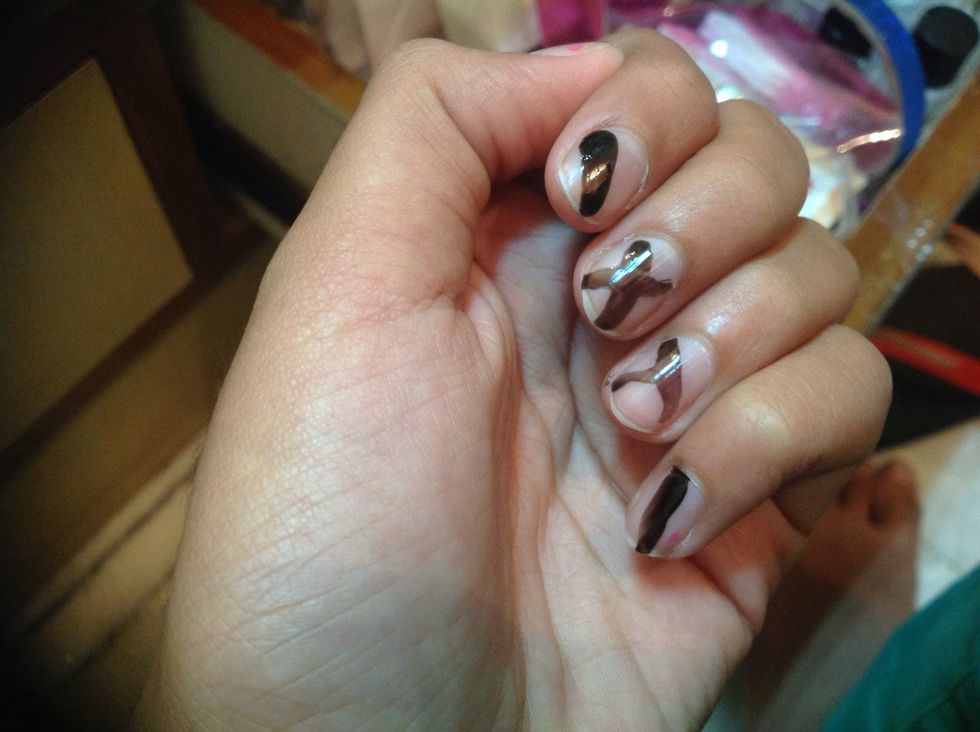 Make a cross design with the normal nailpaint brush and then let it dry for 5-10 mins
Now fill in the crosses with different colours
And u're done !
Yay!
This is a neat tutorial of cross nail. The first time doing this came out bad and untidy but as I promised I'll post a new guide soon of the same cross nails....Hope you like it.
Neon yellow nail paint (colourbar)
Neon orange nail paint (colourbar)
Hot pink nail paint (colourbar)
Neon green nail paint (colourbar)
Black nail paint (colourbar)