Gather your ingredients, read the croissant roll instructions. Different brands call for different times and preheat temps.
Preheat to 375.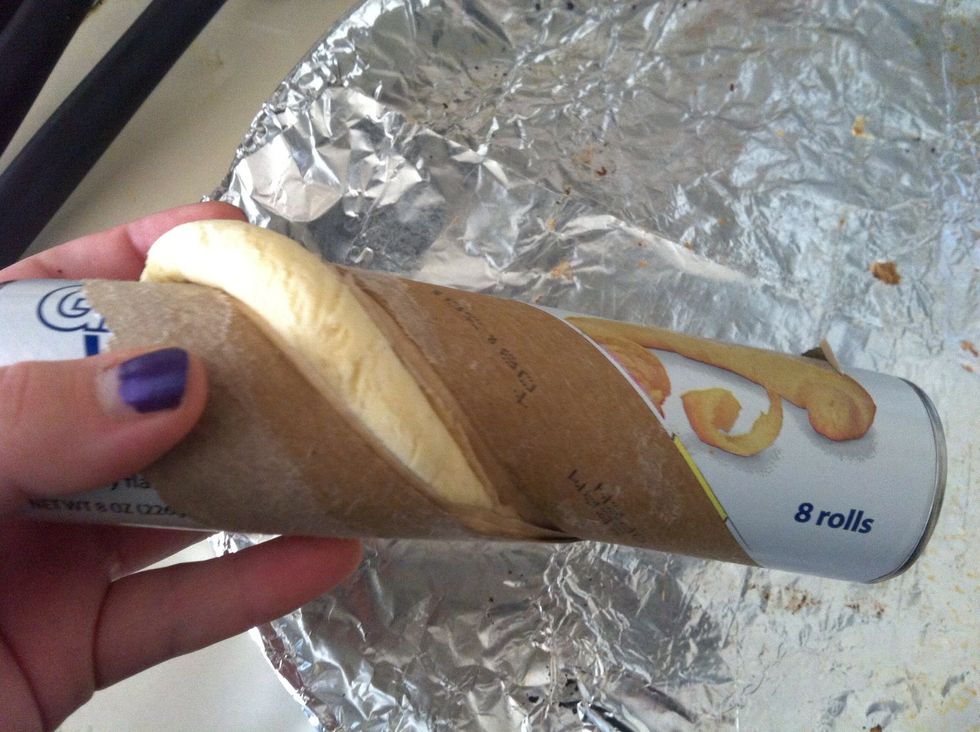 Pop open the rolls...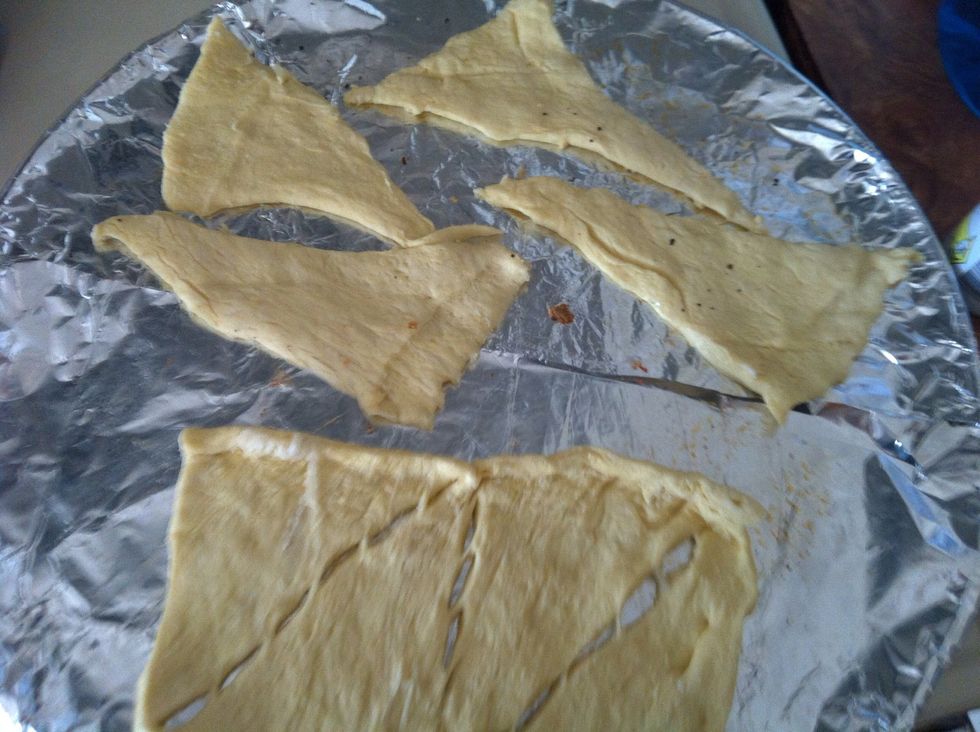 Roll them out...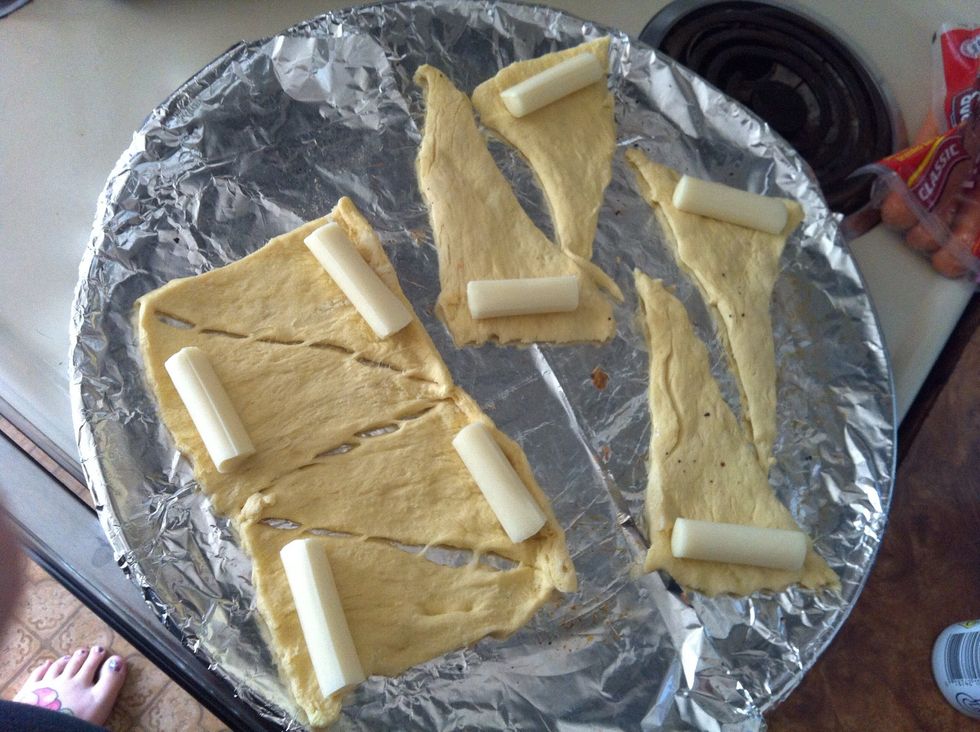 Place cheese sticks on them. I used four cheese sticks, cut in half.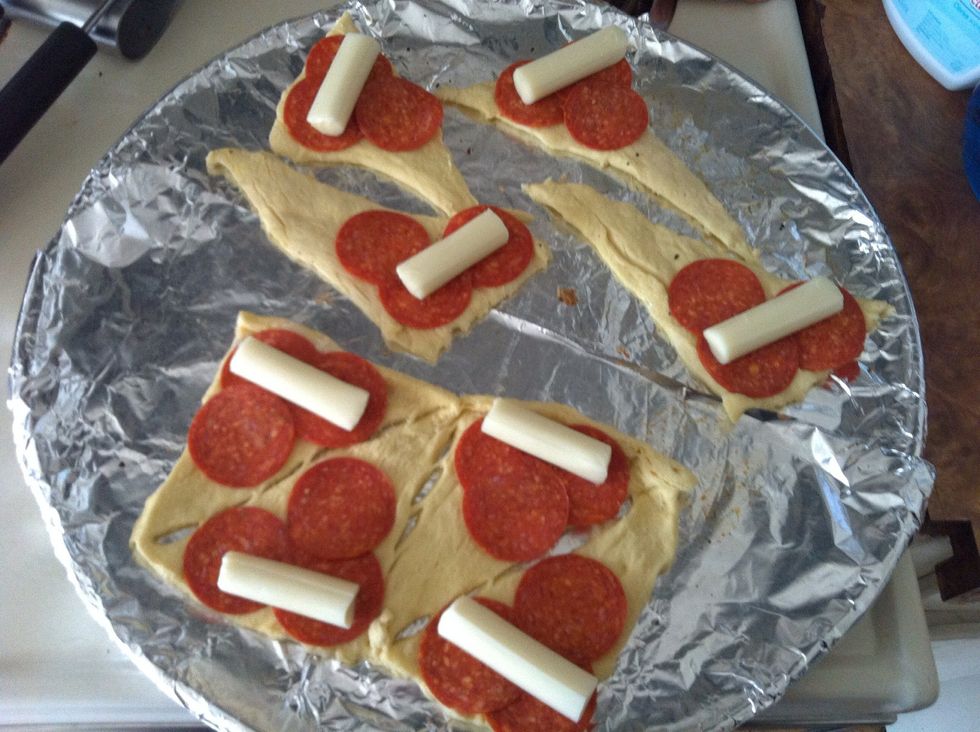 Add your pepperoni, I used three...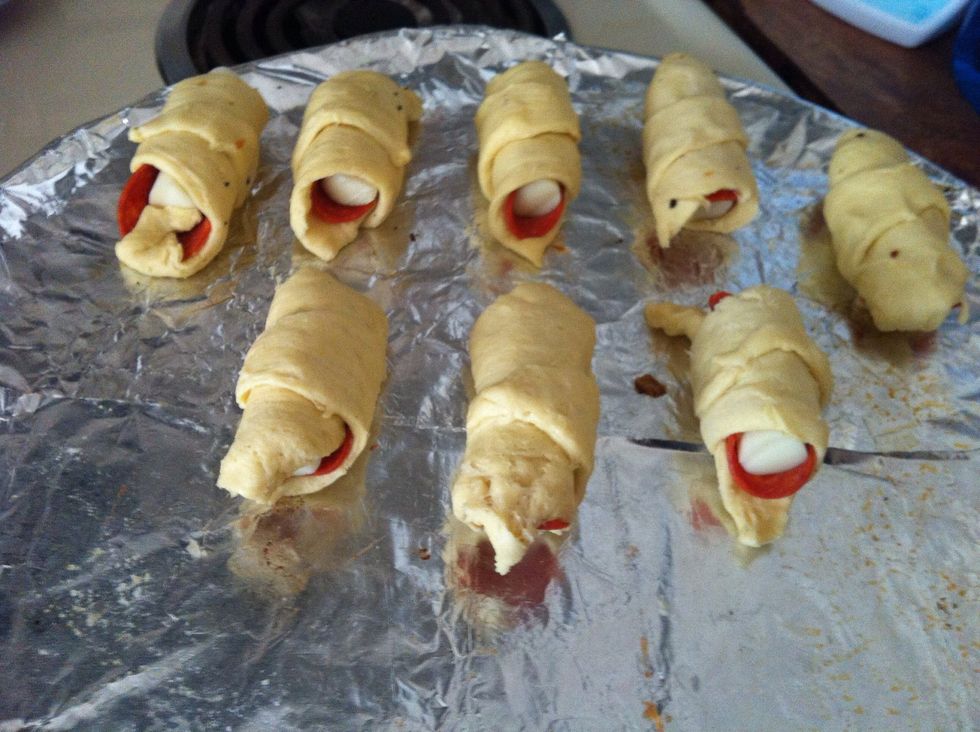 Now ROLL! 😁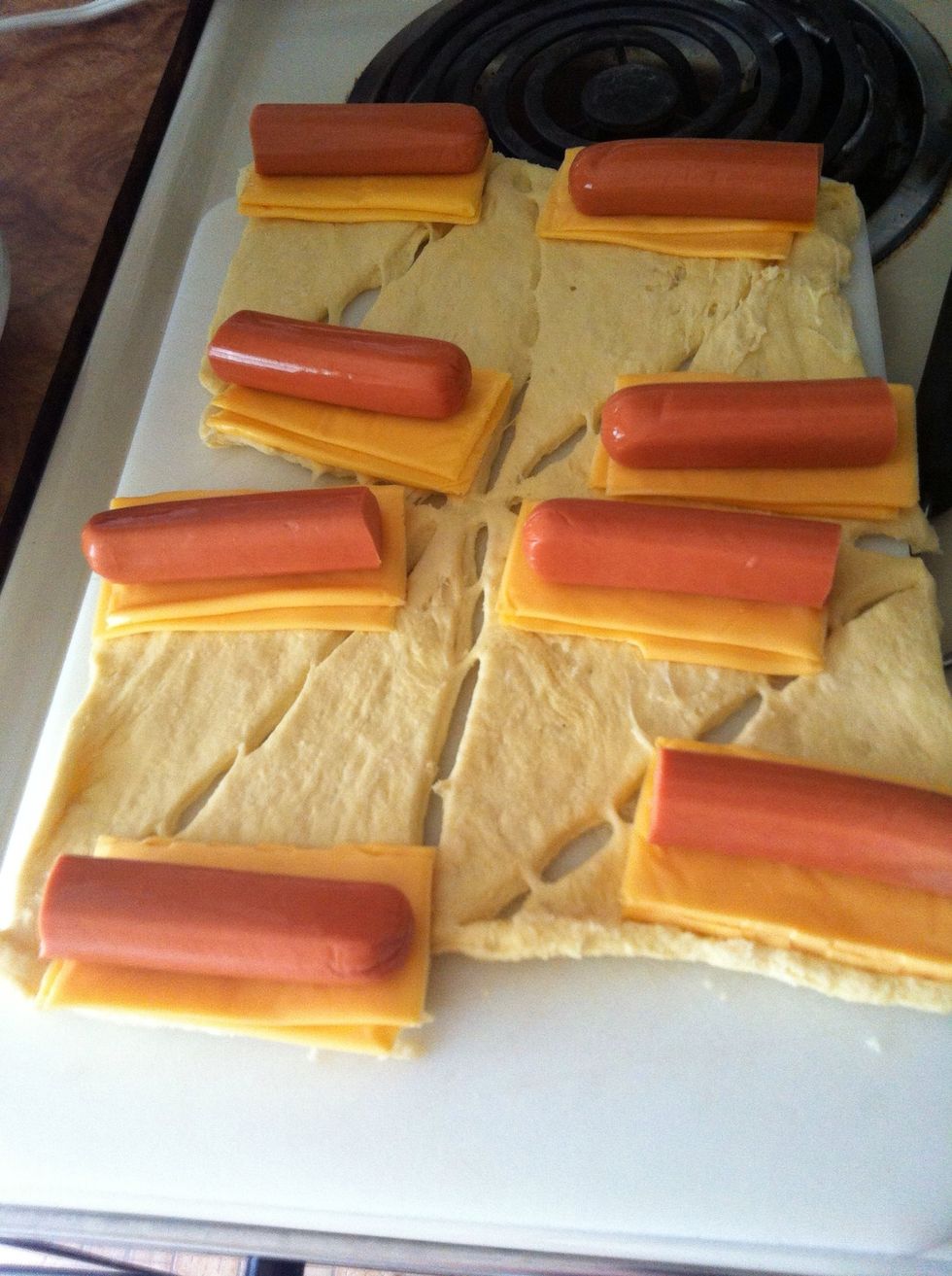 One the other eight, I used sliced cheddar cheese in halve with four long hot dogs cut in halves... (These are also known as 'Pigs in a blanket.' That's what my dad calls them.)
Roll those up and place on the cookie sheet...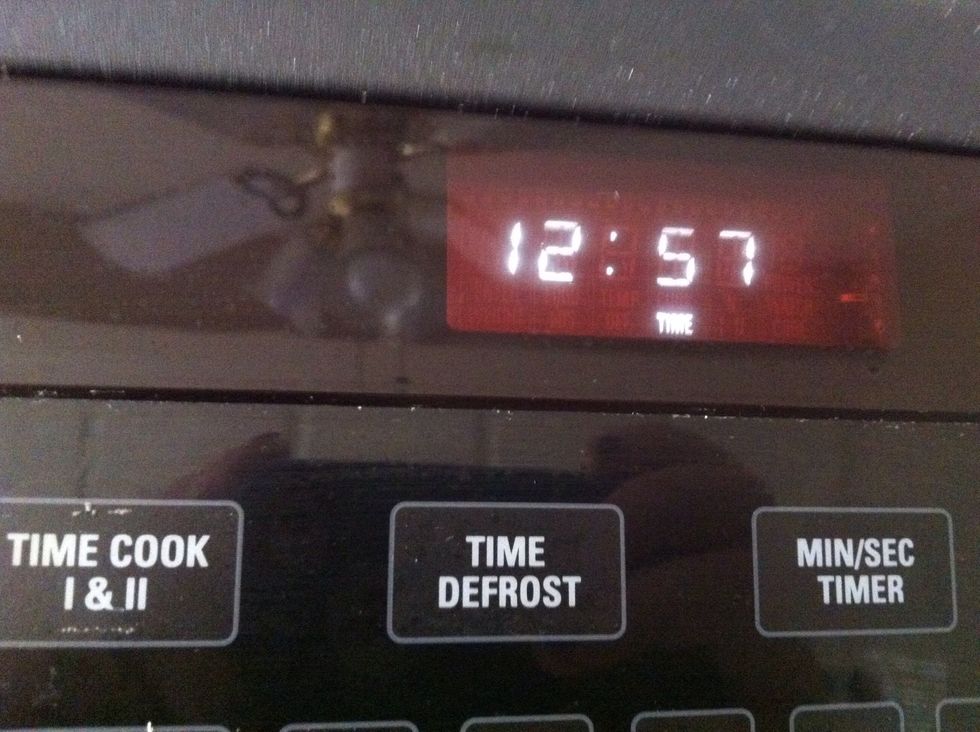 Cooked for thirteen minutes...
And we are done! You can dip them in ranch, ketchup, pizza sauce, etc. Enjoy. 😊
string cheese
croissant rolls
slice chedder cheese
pepperoni
hot dogs
cookie sheet