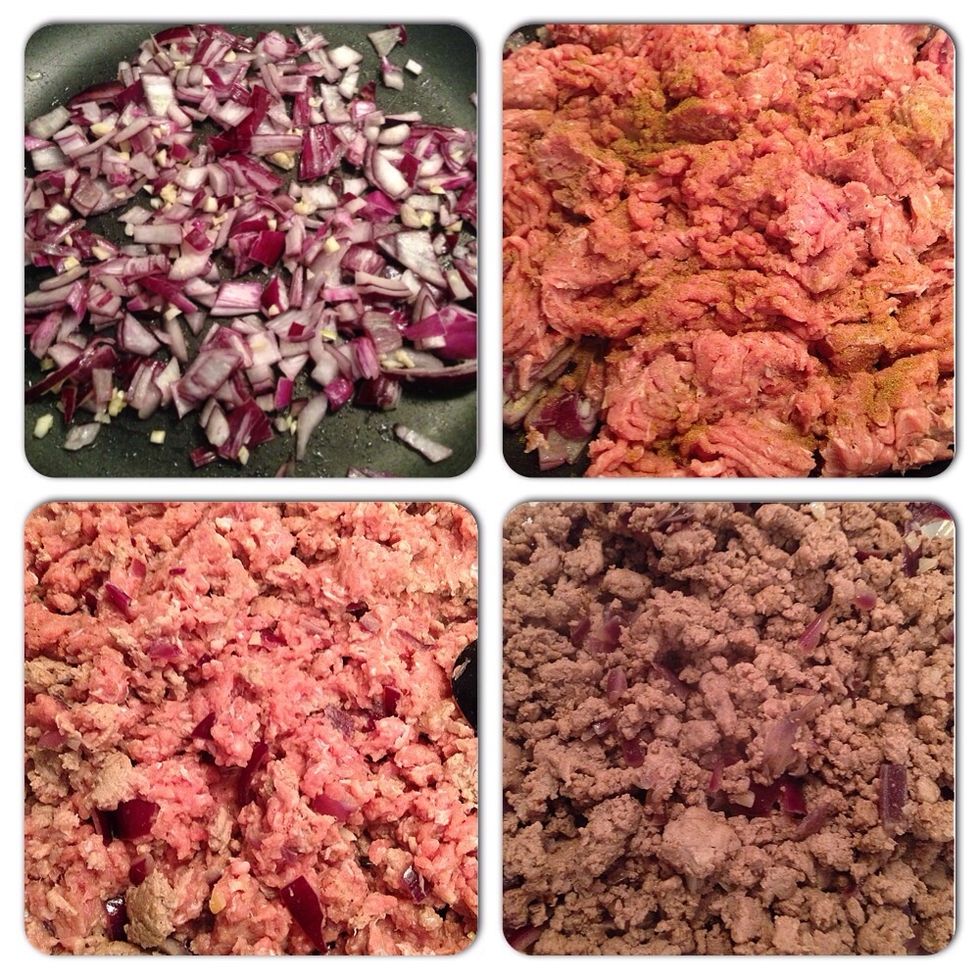 Add olive oil to a pan. Once heated add the red onion & garlic. Cook for about 5 minutes then add the ground turkey. Season with sea salt, black pepper, & cumin. Mix & cook until brown.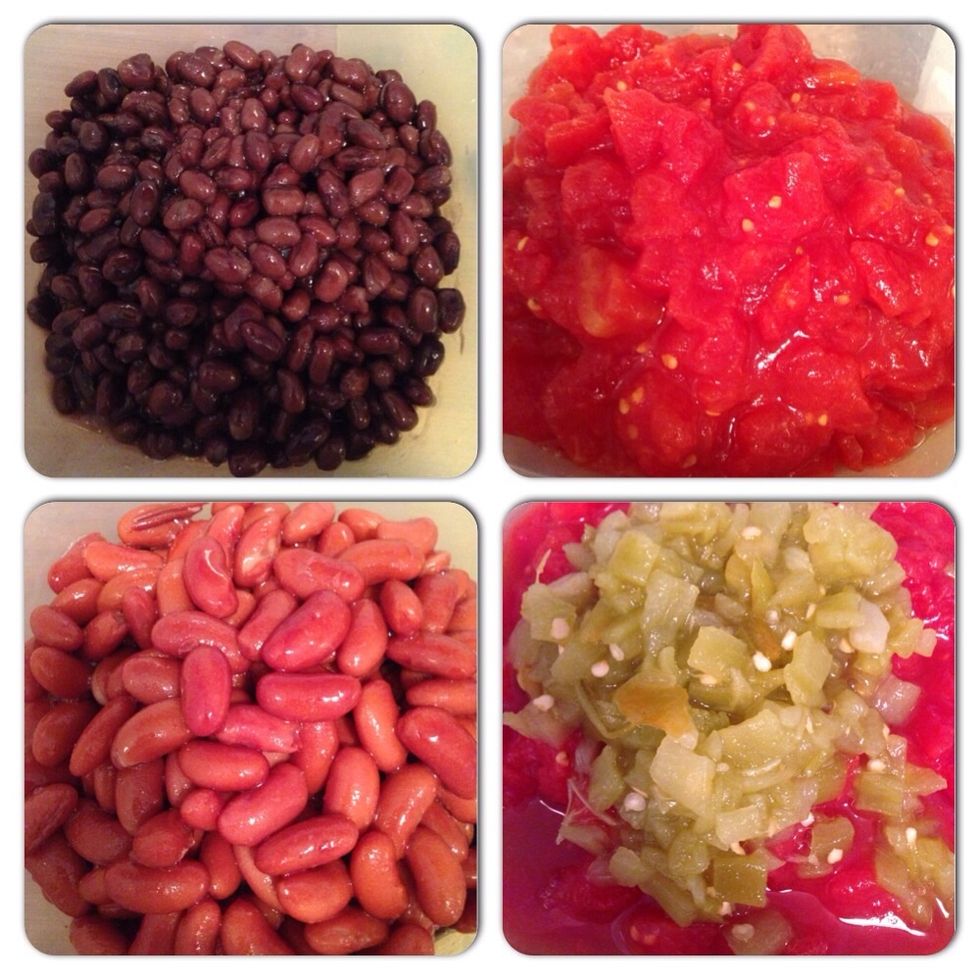 Add the cans of black beans, kidney beans, diced tomato, green chilies, & 3 minced garlic cloves to the crockpot.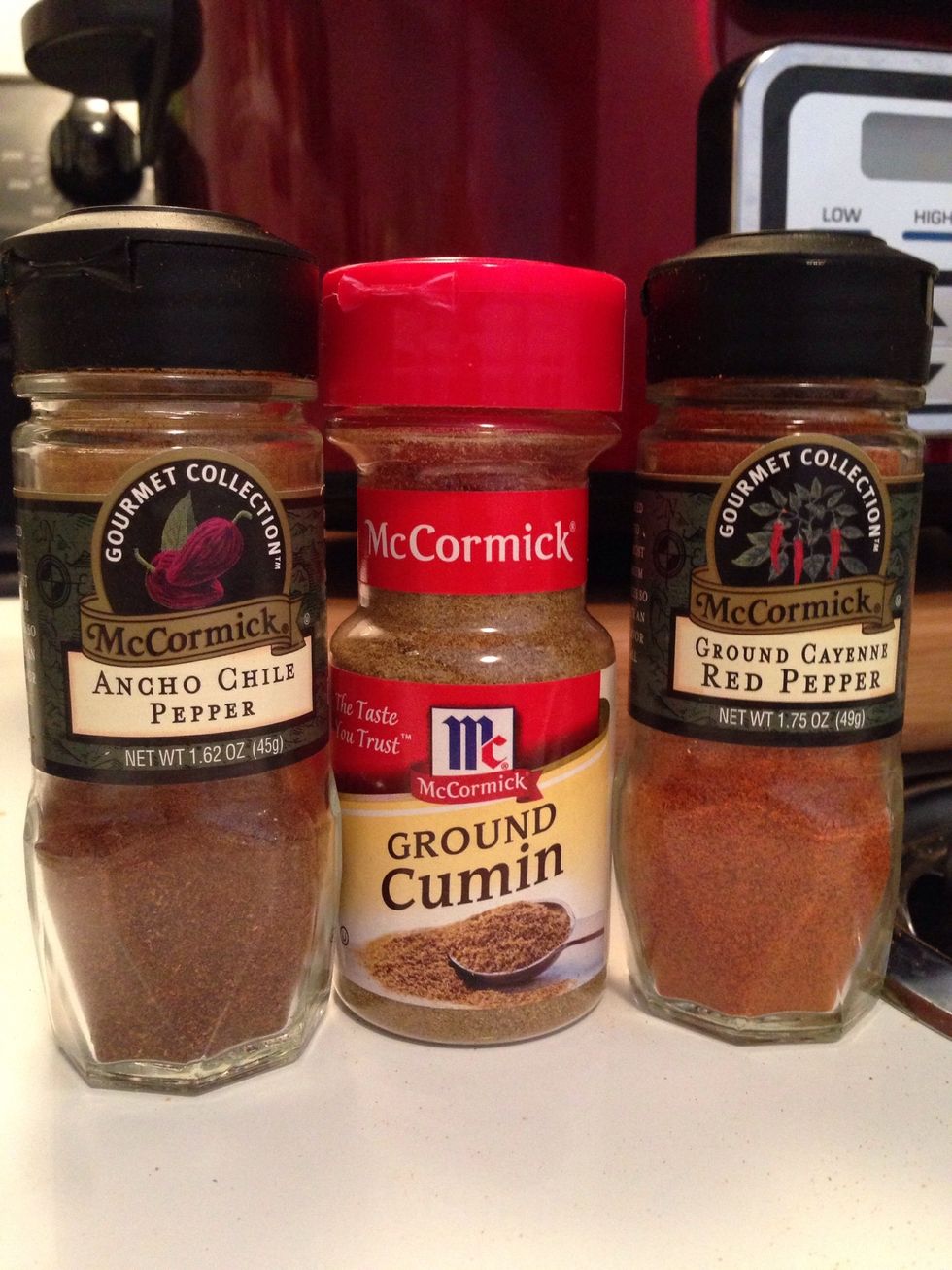 Drain the meat & add to the crockpot. Add the taco seasoning packet, cumin, & chili powder. If you like a hotter chili, add red pepper flakes or cayenne pepper.
Stir everything to combine all the ingredients & seasoning.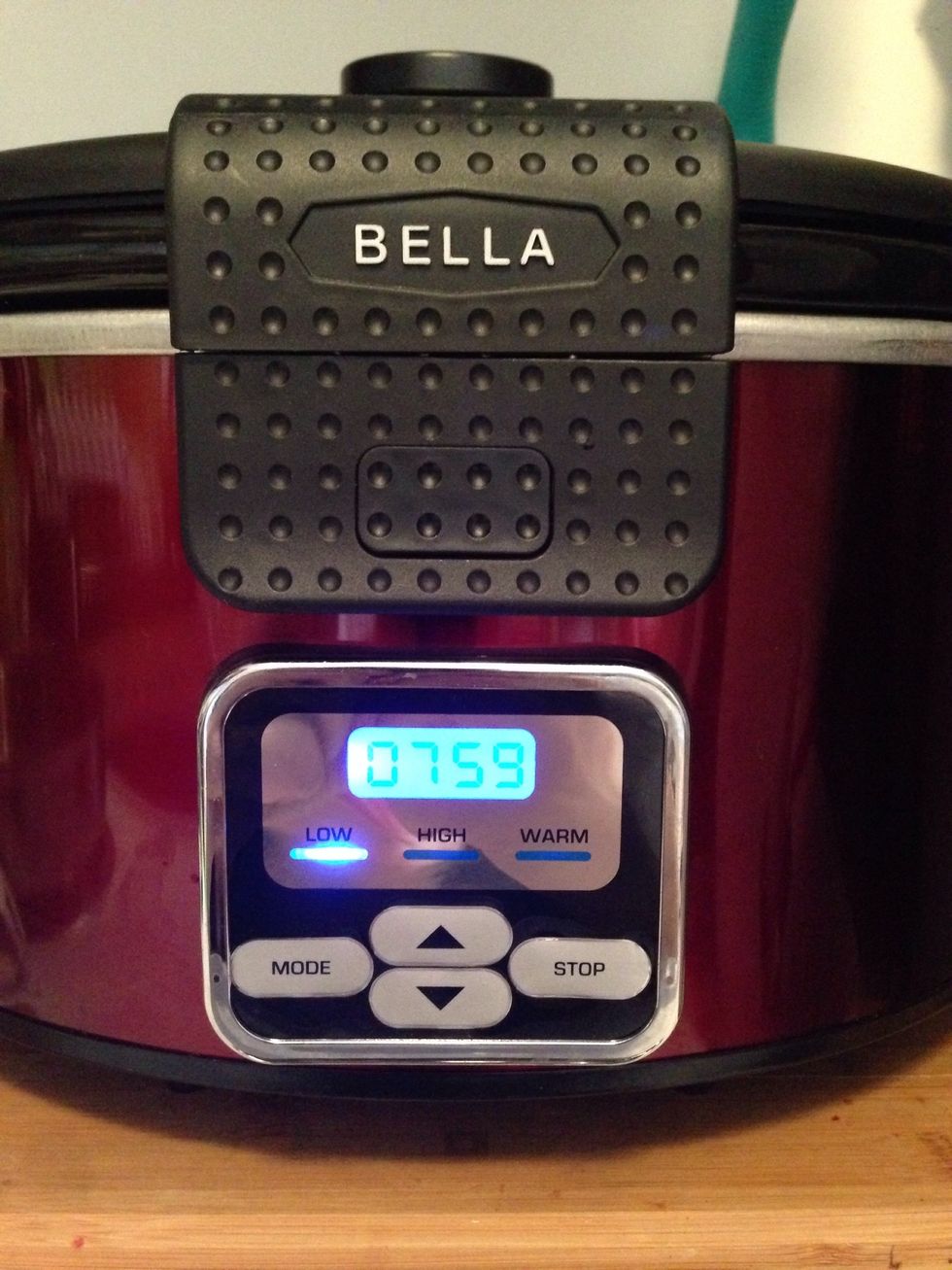 Set the timer for 8 hours on low or 4 hours on high.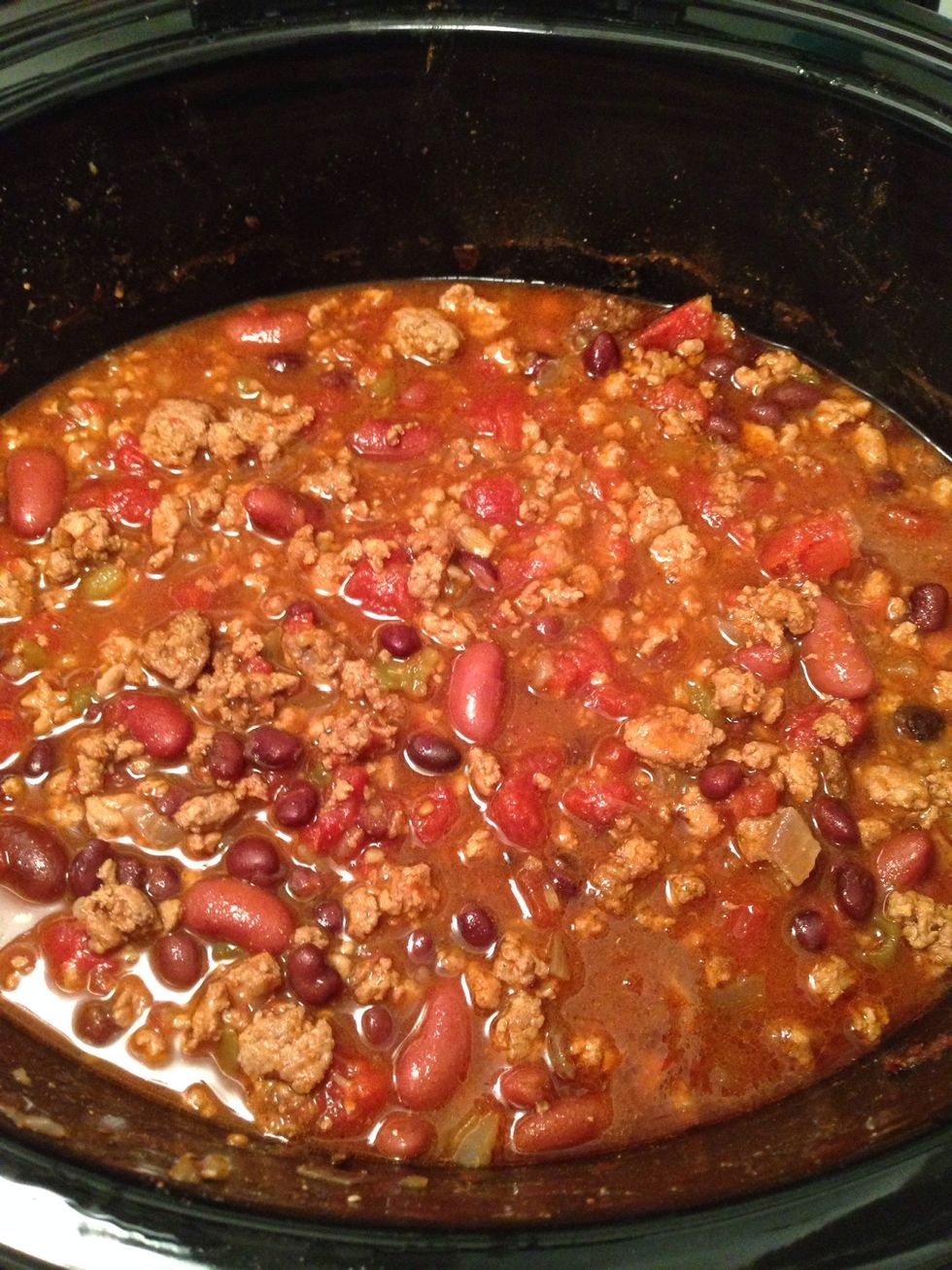 After 8 hours on low.
A bowl topped with my favorites... cilantro, shredded cheddar, black olives, & sour cream.
2.0lb Ground lean turkey
1.0 15oz can of kidney beans
1.0 15 oz can of black beans
2.0 14.5 oz can of diced tomatoes
2.0 4 oz can green chilies
1.0 Red onion
6.0 Garlic cloves
1.0 Taco seasoning packet
Cumin
Chili powder
Red pepper flakes or cayenne pepper
Black pepper
Sea salt
Cilantro
Shredded cheddar cheese
Black olives
Sour cream