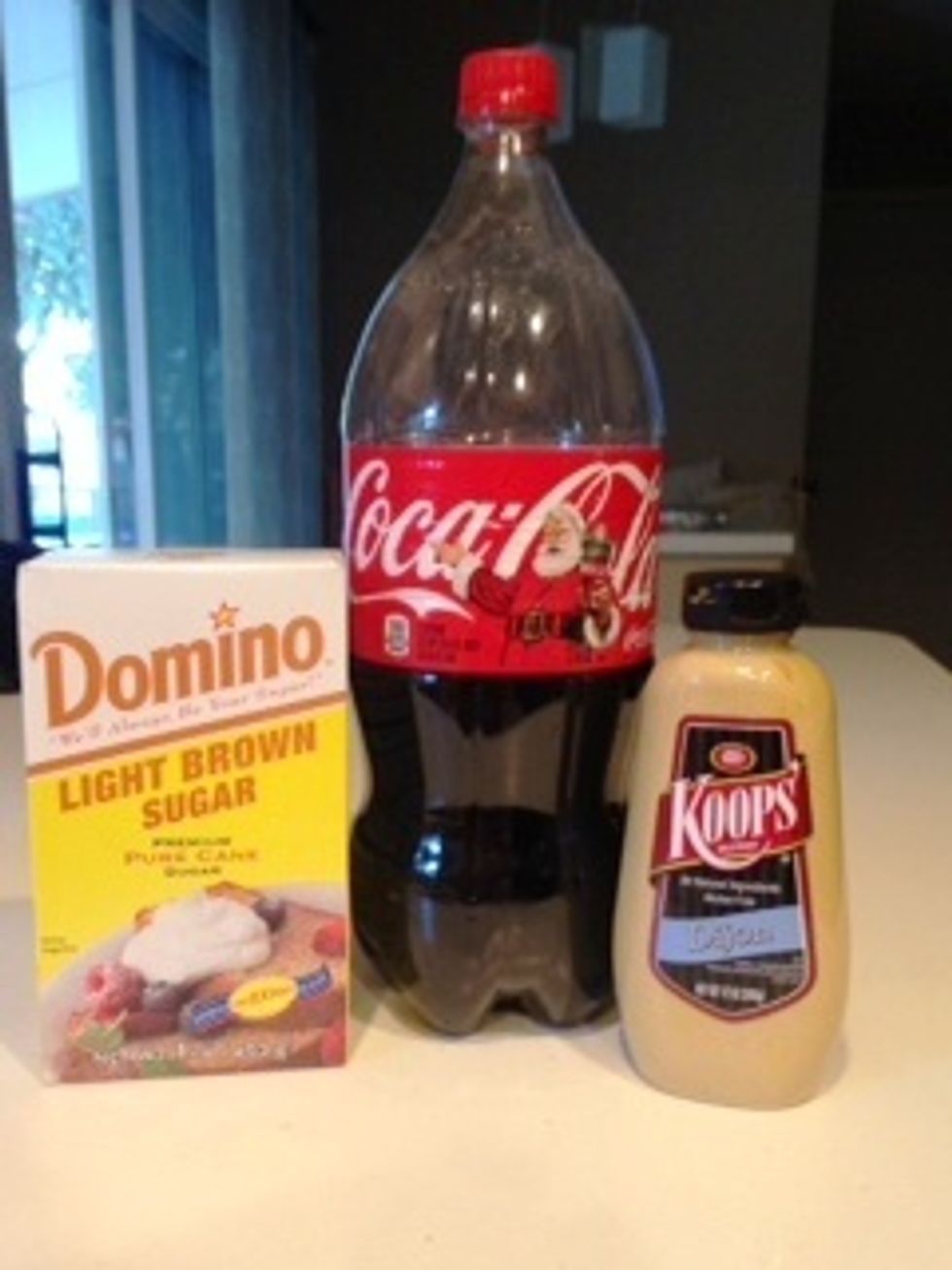 Supplies. I used Dijon Mustard but you can use whatever you want. Also make sure the Ham is not a honey ham since you are adding the sugar.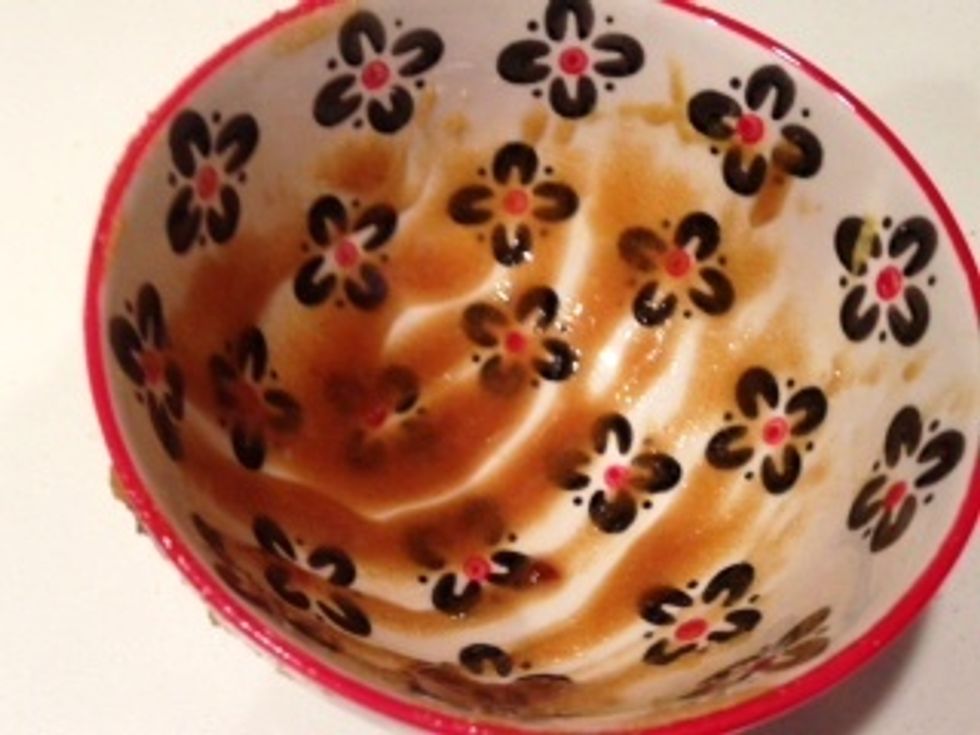 Mix the sugar and mustard and make a paste. Should look like this. (photo was taken after the ham was covered)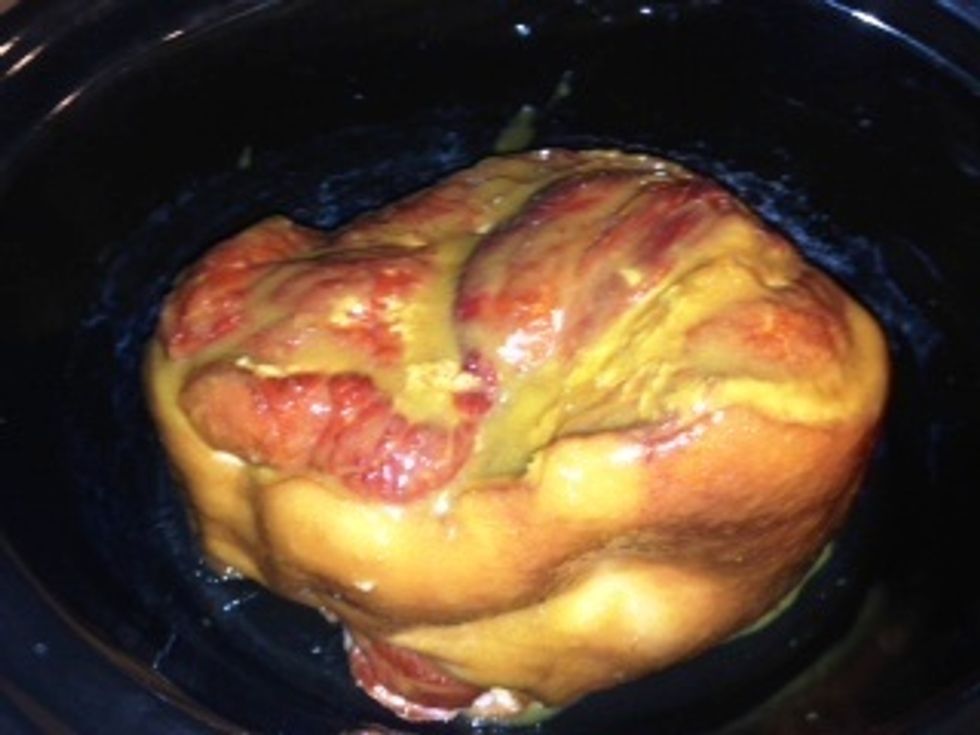 Cover the entire exterior of the ham with the paste.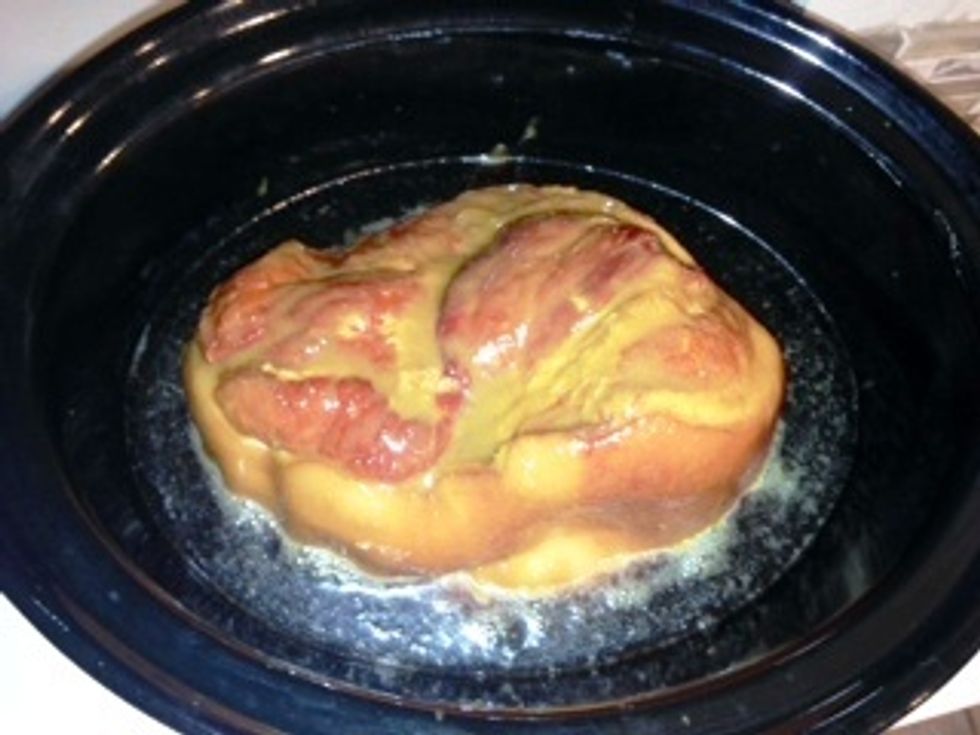 Place the ham in the crockpot and pour the coke around it but not on top of it so it doesn't wash off the paste.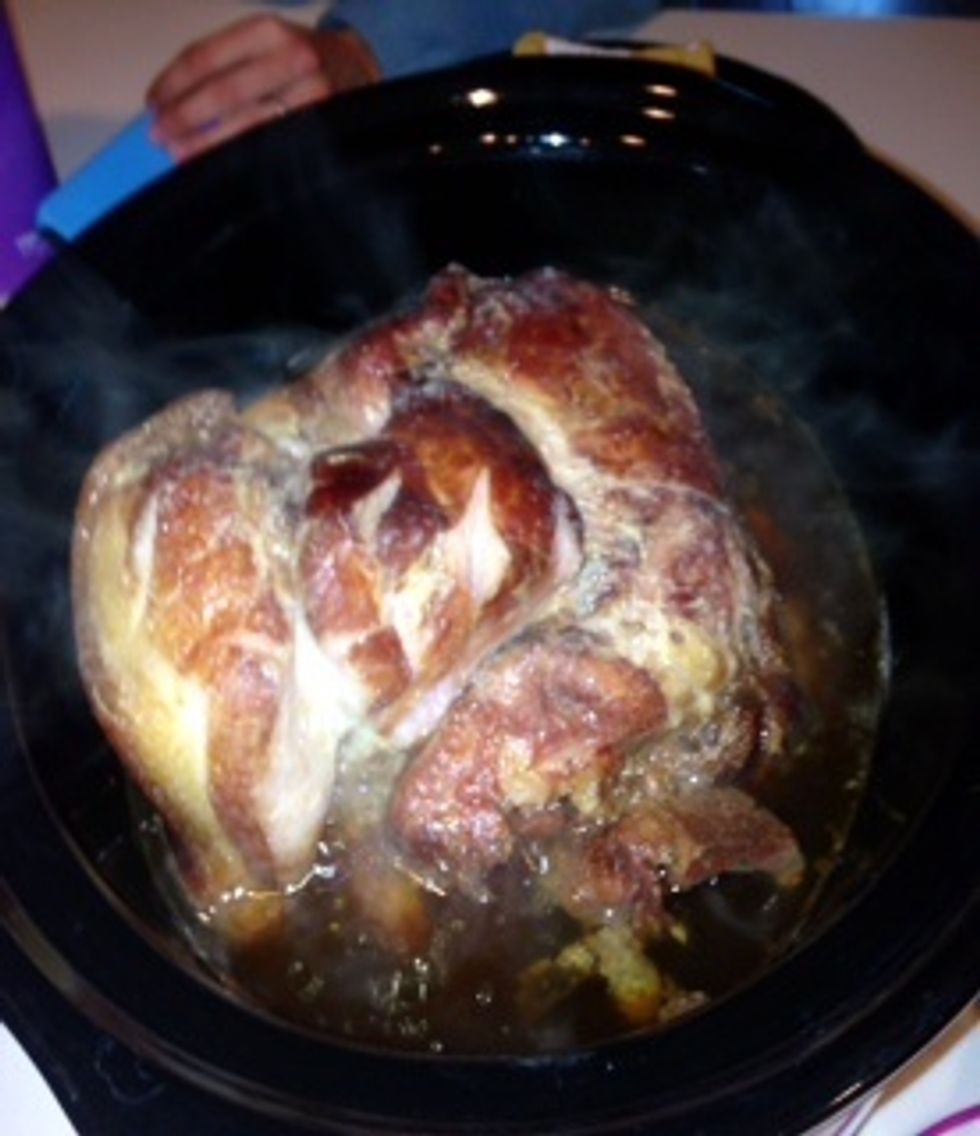 Cook on low for 7 hours or on high for 3-4 hours. This was after 7 hours on low.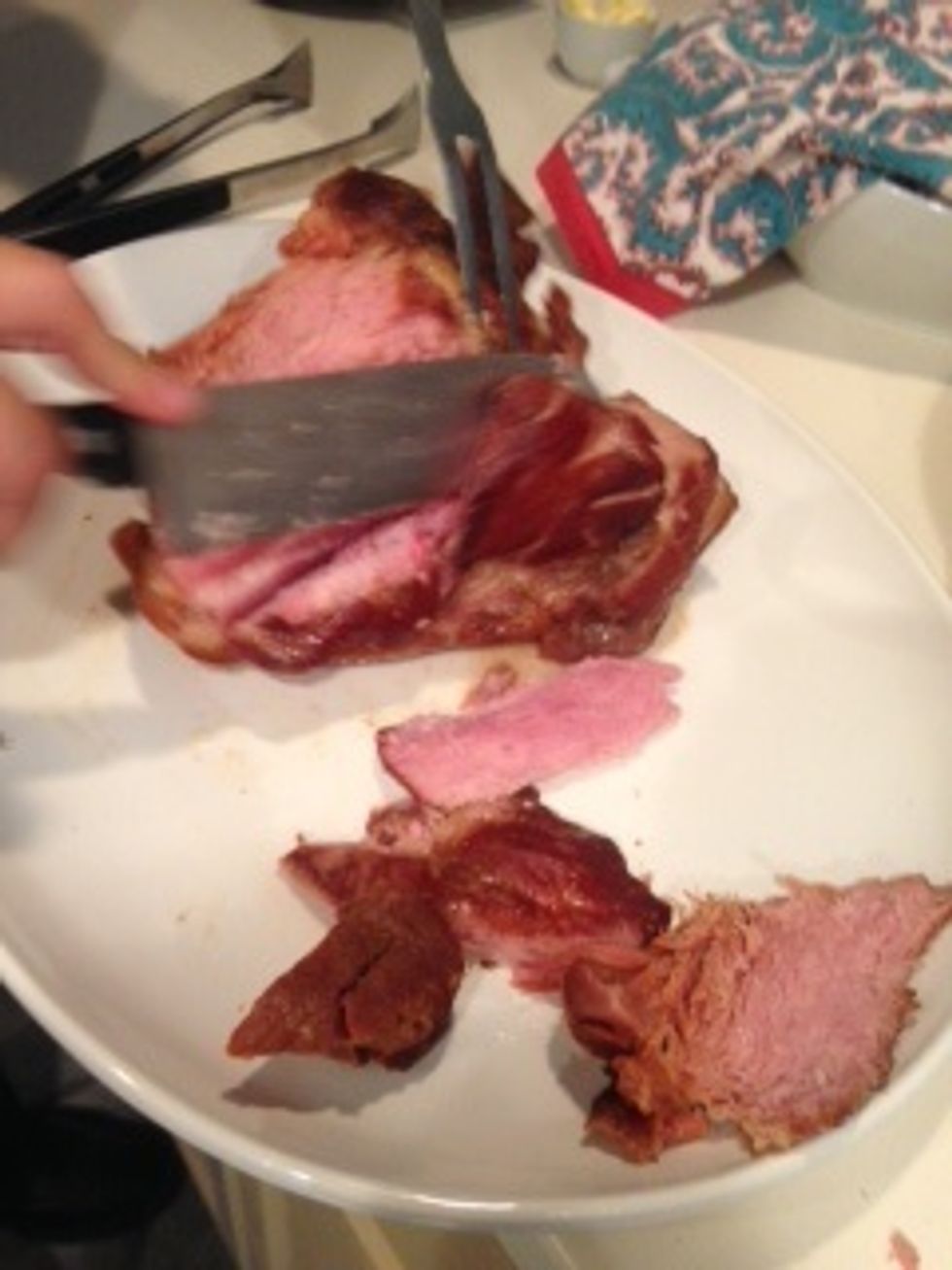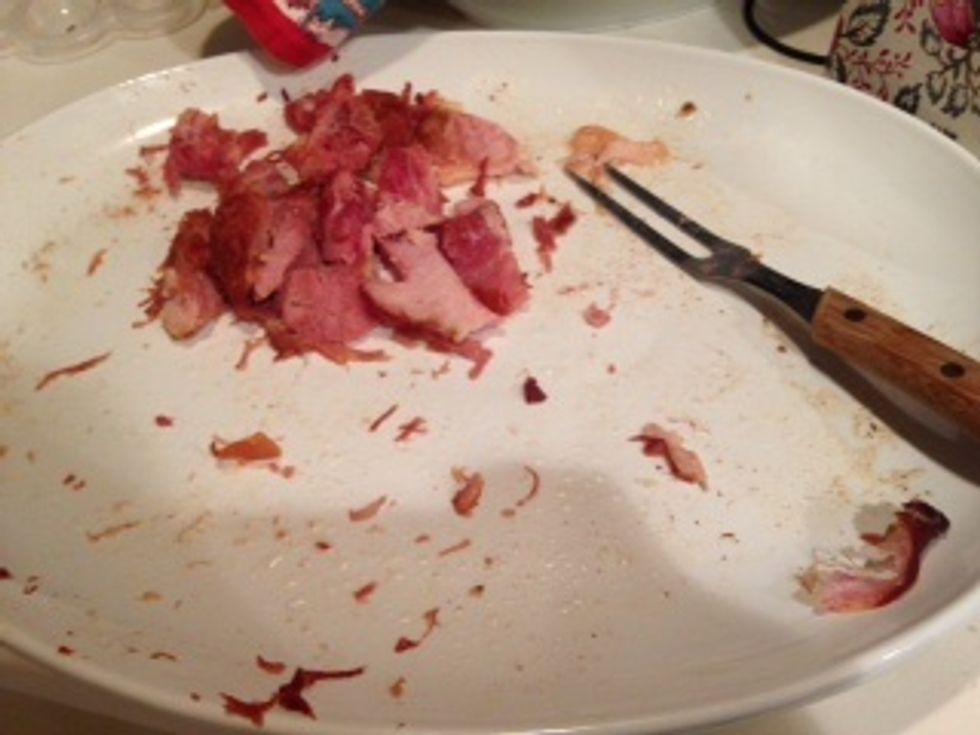 This is all that was left by the end of dinner. None by the end of the evening. Everyone loved it!
24.0oz Coca Cola
1/2c Brown Sugar
3.0lb Ham
1.0Tbsp Mustard