How to make crockpot chili
My own recipe that is a Sunday lunch favorite. Adjust the spice amounts as desired and serve with hot cornbread or biscuits! I use a 3-4 quart crockpot.
41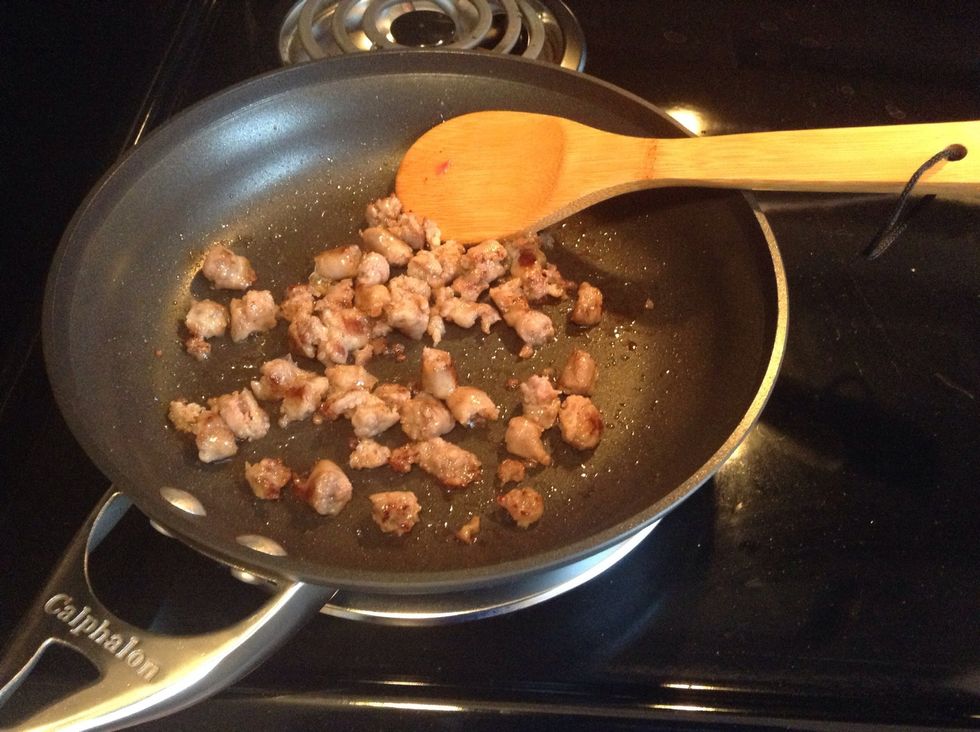 Brown the sausage of your choice in a skillet.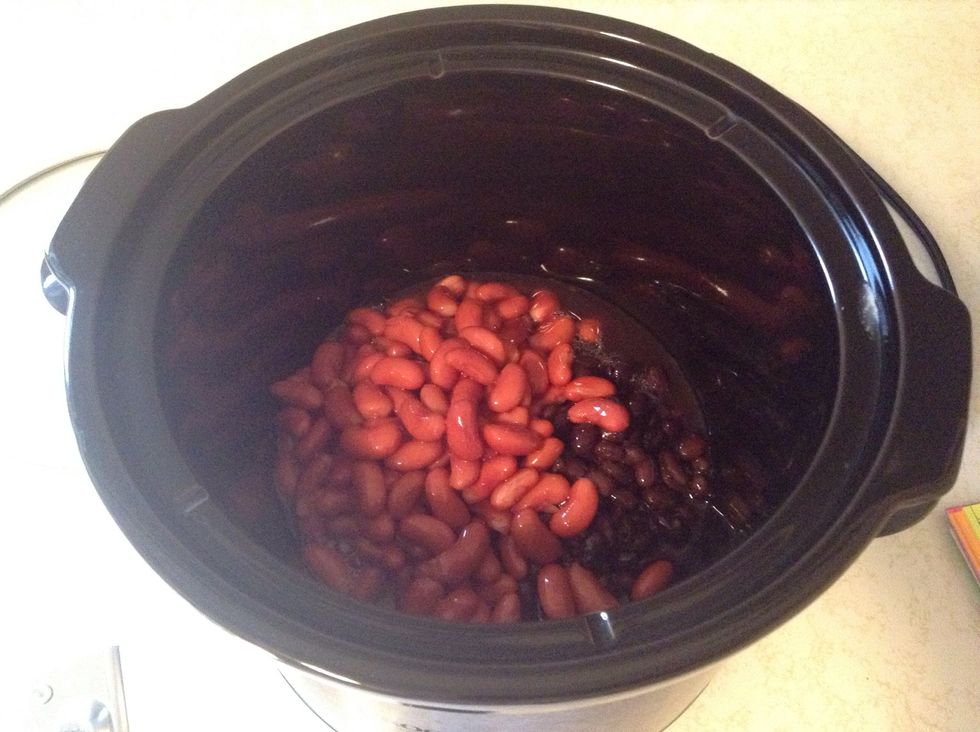 While the sausage is browning, add both cans of beans to crockpot. You can use whatever kinds of beans you want, I just listed what I normally use.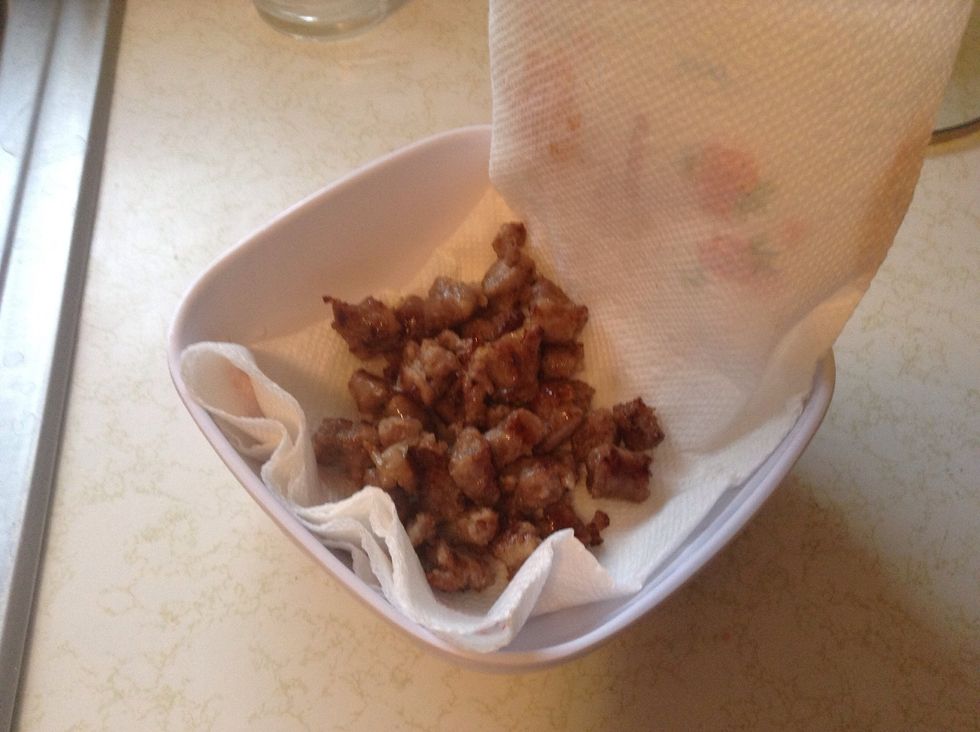 Drain the sausage on paper towels in a bowl. I press the excess paper towels on top of the sausage to soak up the grease.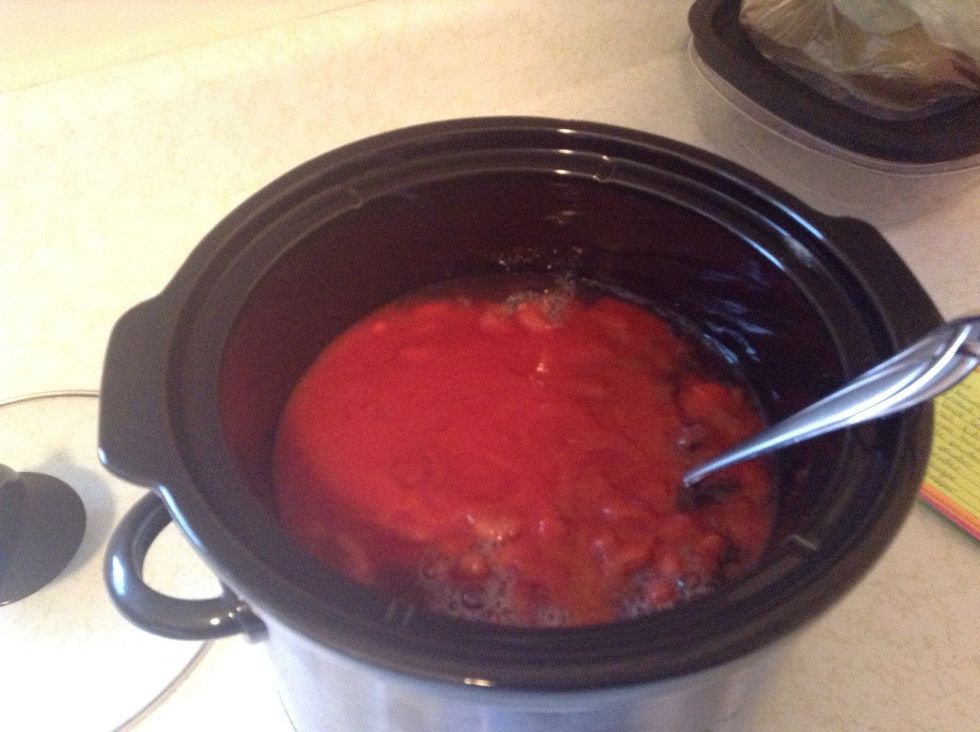 Add tomato sauce to the crockpot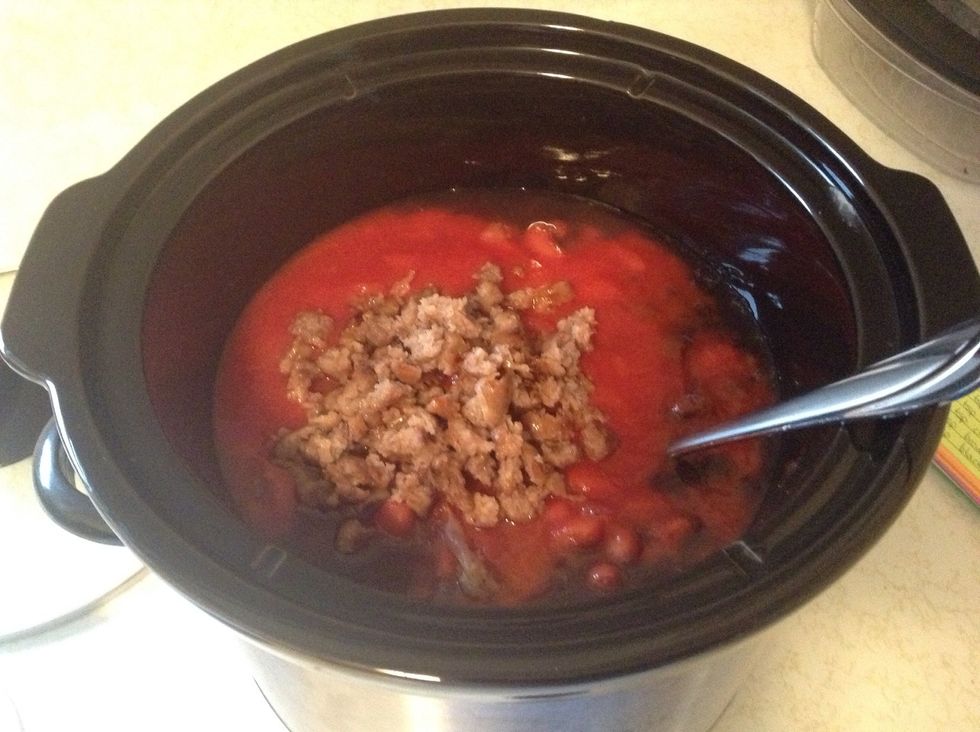 Add drained sausage to the crockpot. I normally use a knife to chop it up into smaller chunks first.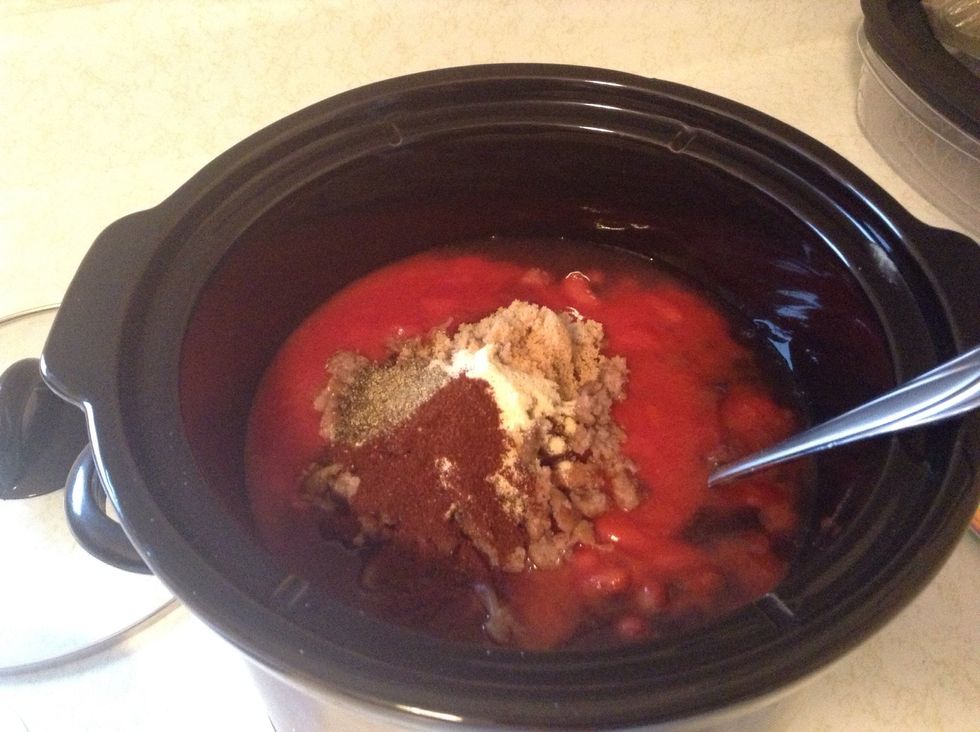 Add spices - onion powder, garlic powder, chili powder, black pepper, and brown sugar - to crockpot.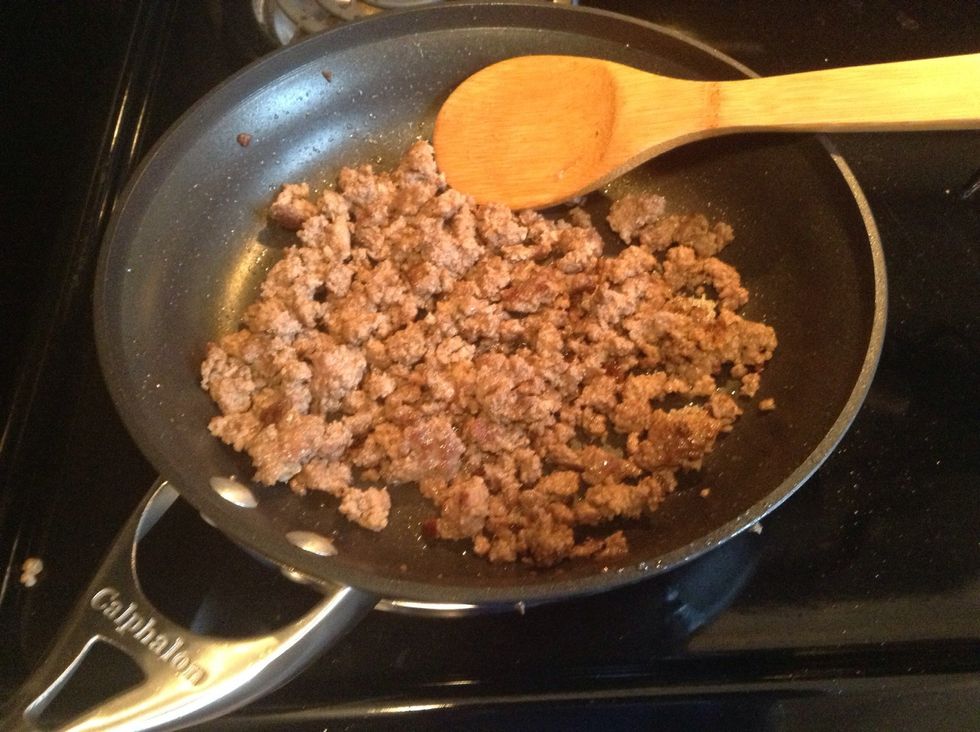 Brown the ground beef.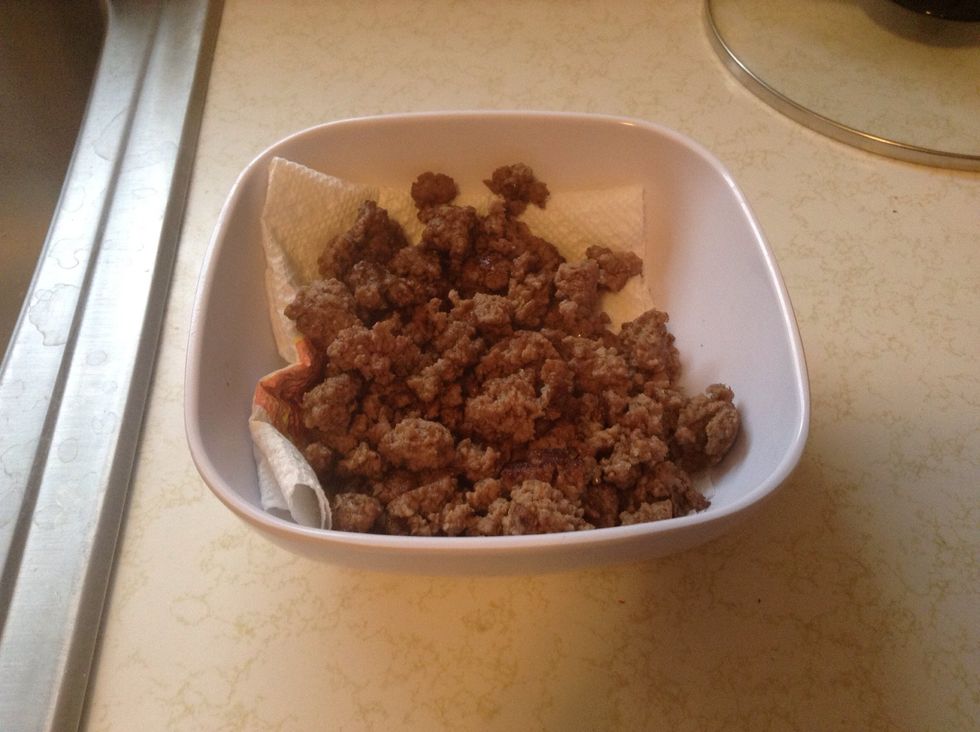 Drain as you did with the sausage.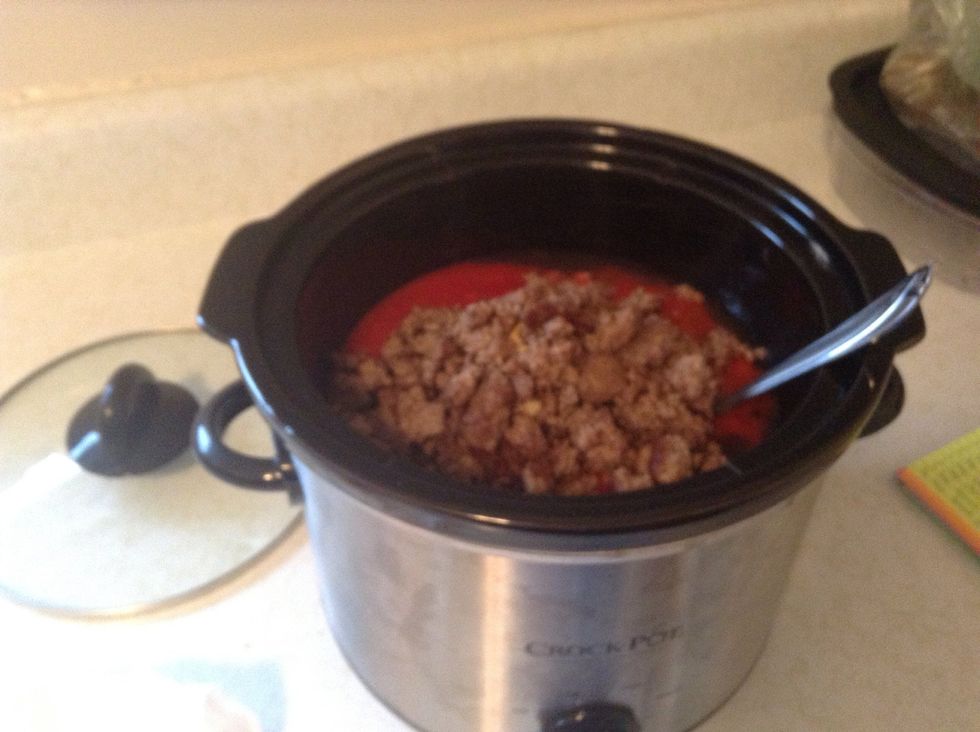 Add ground beef to crockpot.
Mix it all together. At this point, you can safely taste the chili. Then you can add more spices or sugar if you want.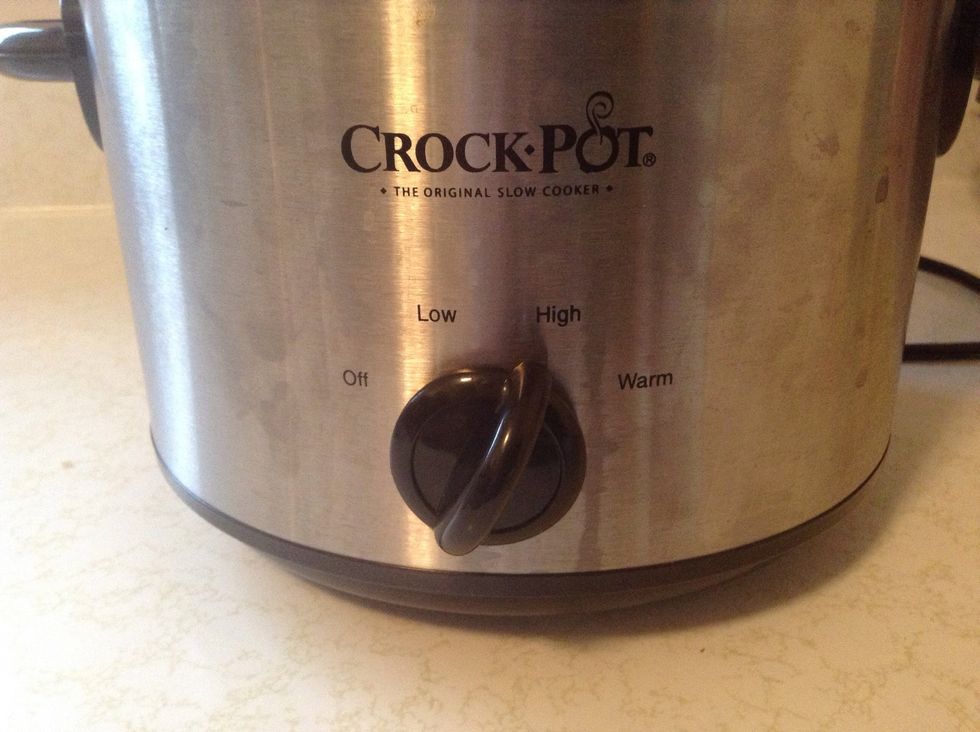 Cook on high for 2-3 hours or low for 4-5 hours. To test done-ness, taste one of the beans. I forgot to take a final picture because the husband was ready to eat! Enjoy =)
1/2lb Ground beef
1.0c Sausage
15.0oz Can black beans, untrained
15.0oz Can red kidney beans, drained
28.0oz Can tomato sauce
1.0tsp Garlic powder
2.0tsp Onion powder
1.0tsp Chili powder
1.0Tbsp Brown sugar
1/2tsp Black pepper
3-4 quart crock pot