How to make crockpot chicken curry
Super quick/easy to throw together, then set and forget! This was great to come home to after my long run today.
15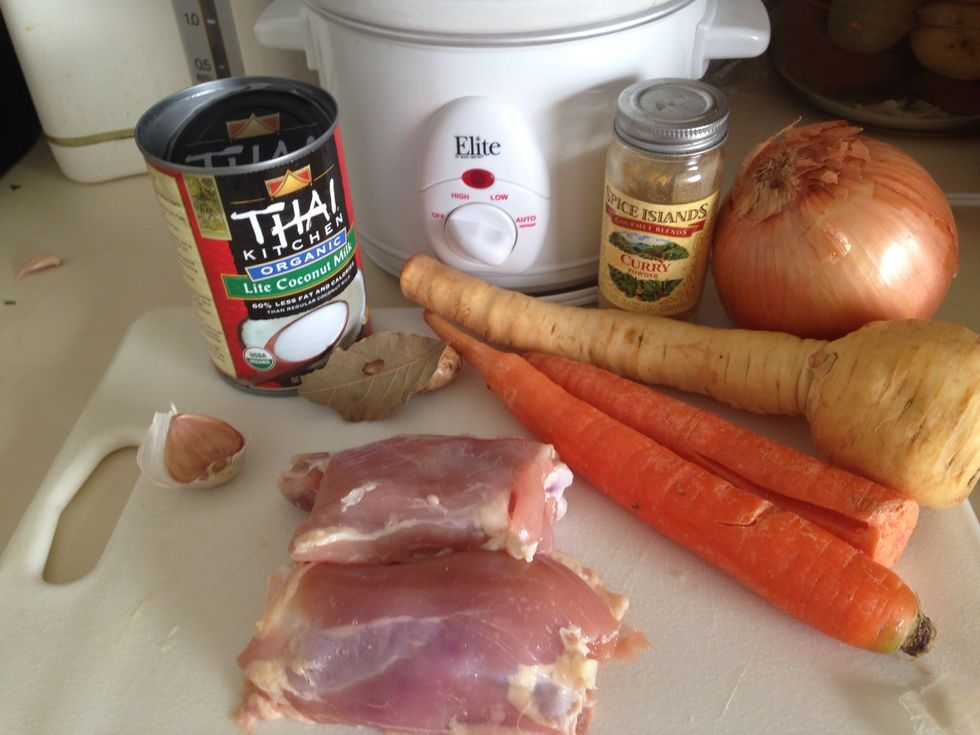 The ingredients, plus my little baby crock pot. This is portioned for one person...you can get the crock pot for like $15 at Target, it's nothing fancy.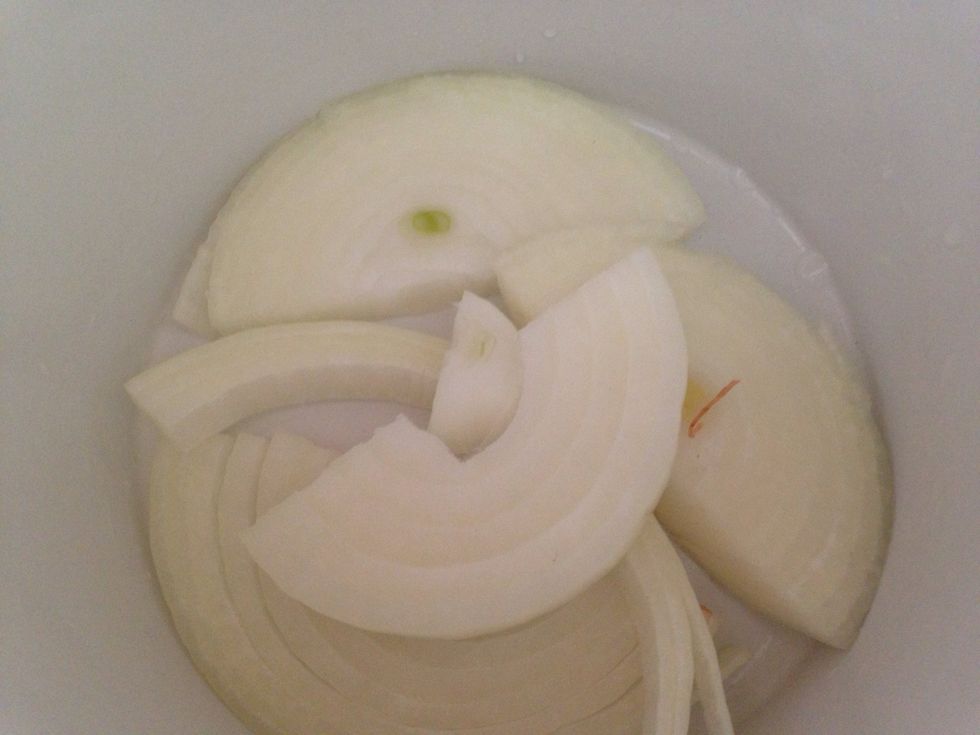 Slice onion and layer the pieces on the bottom.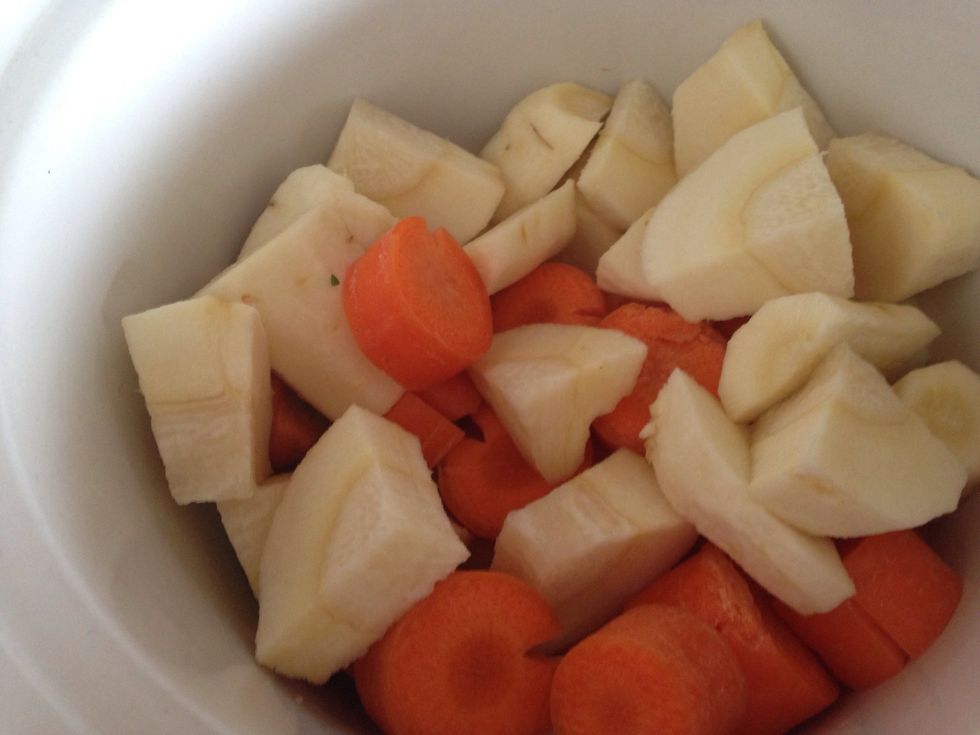 Top with chopped root veggies.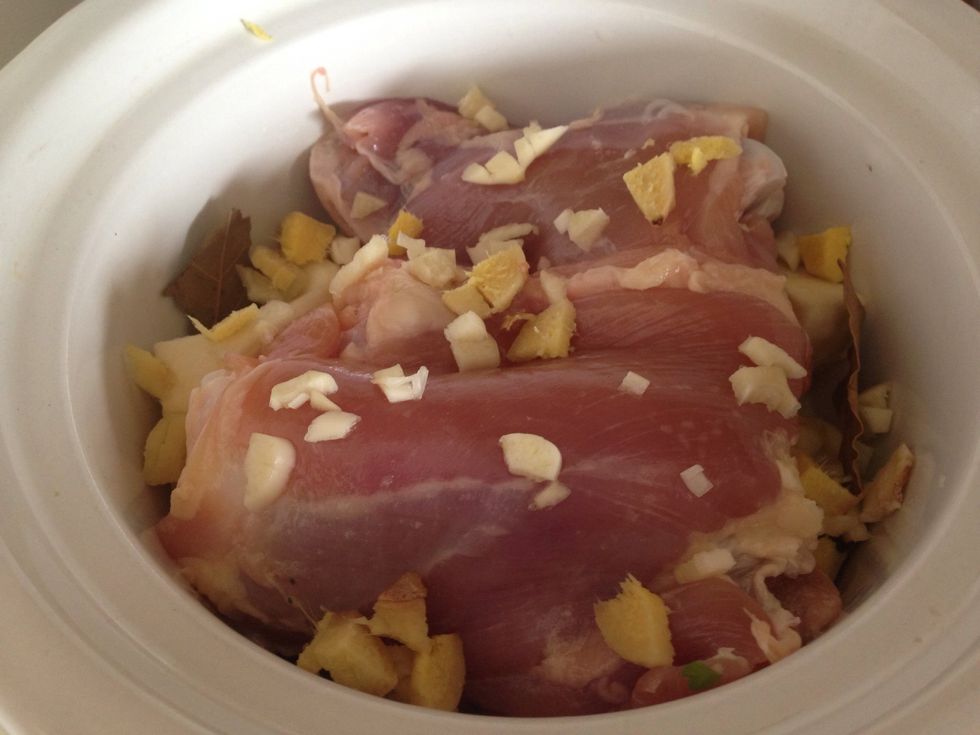 Next, the meat, garlic, ginger, and bay leaf.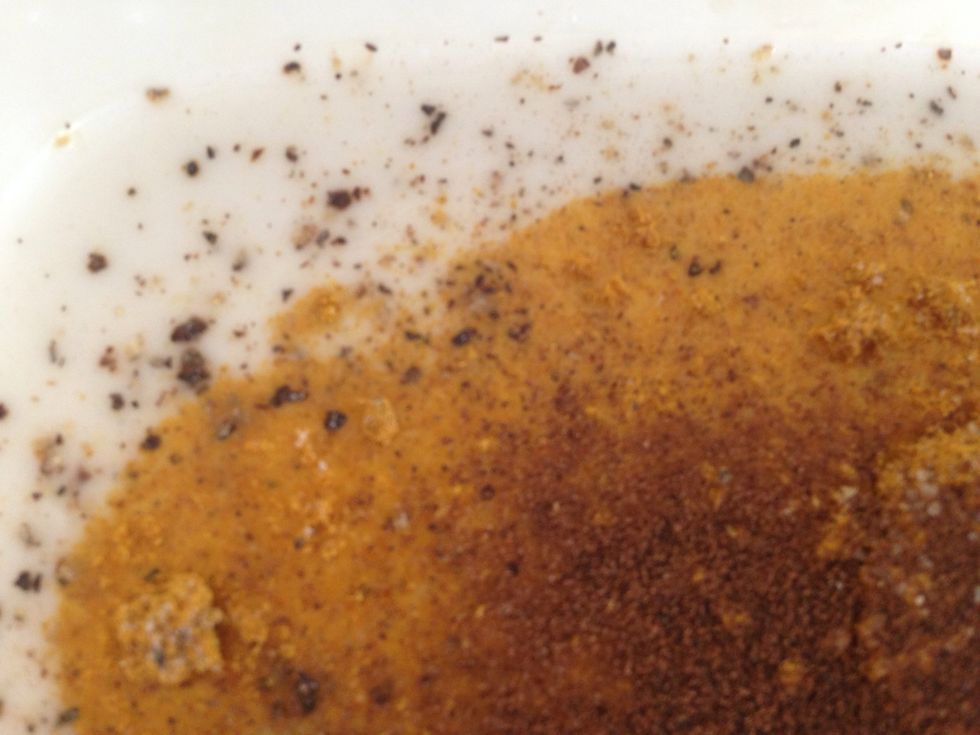 Separately, combine remaining spices and coconut milk.
Pour milk mixture over chicken, etc. cover and set on low for 4-6 hours.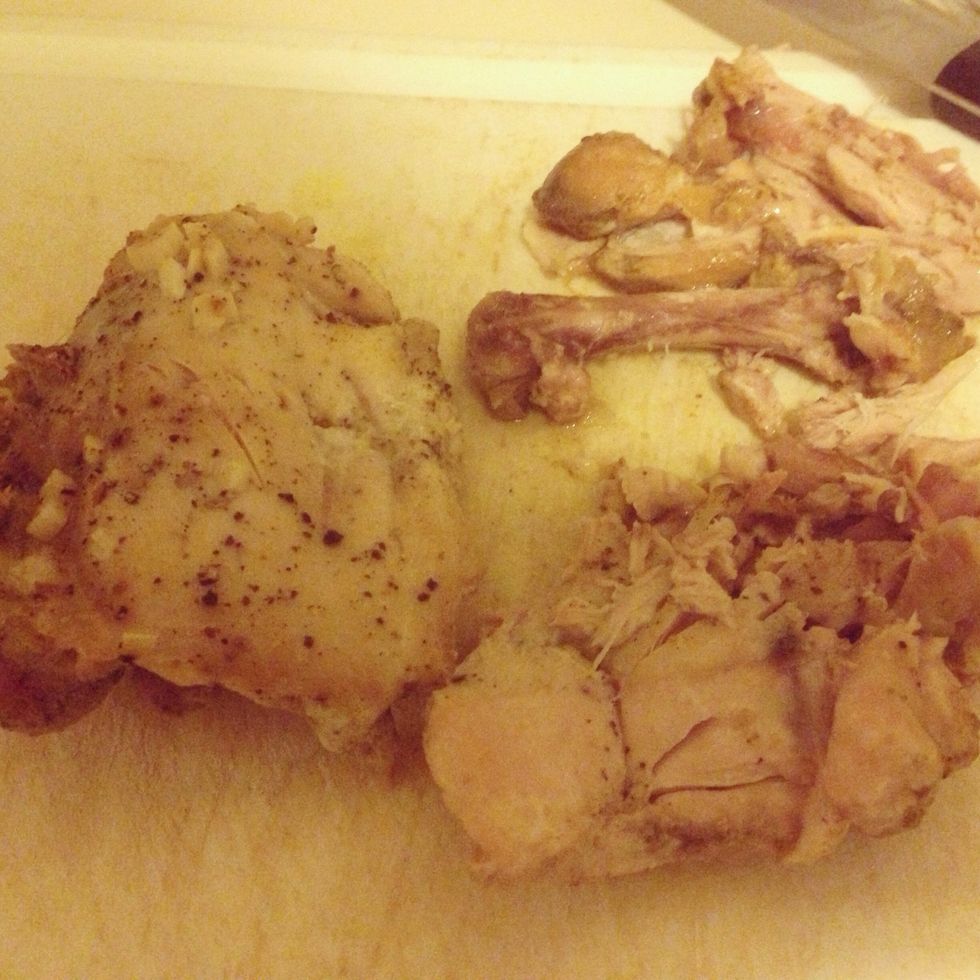 When you're ready to eat, pull the chicken out and shred it. Oh darn, it's so moist and tender, it's falling apart. ;)
Add your chopped dates and eat! (The lighting wasn't so good by the time it was done, boo.) I just ate it by itself, but you could serve it over rice.
1/2 Onion, sliced
1.0 Large parsnip, peeled and chopped
1.0 Carrot, chopped
2.0 Chicken thighs, skin removed
1.0 Can light coconut milk
1.0Tbsp Curry powder
1.0tsp Allspice
1.0 Bay leaf
1.0Tbsp Chopped ginger
1.0 Clove garlic, minced
Salt
Black pepper
1.0Tbsp Chopped dates
Carolyn Murphy
Content creator, blogger, and runner. I do lots of yoga. Oh, and sometimes, I make food and it tastes good.