How to make crock pot pork carnitas
Cold weather got you down? Chipper up with this low-effort, delicious crock pot carnitas recipe. Your house will smell amazing, and your first bite will take you to warmer memories of summer.
45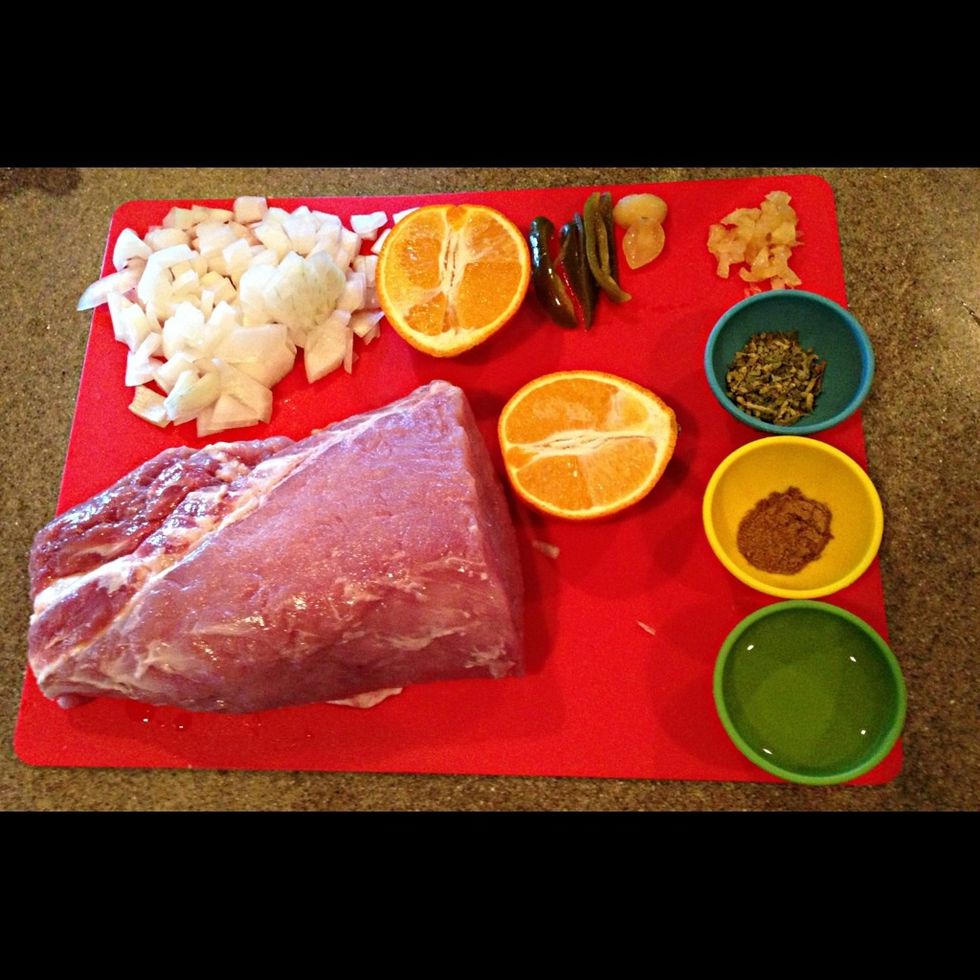 Gather your ingredients! Rough chop the onion, dice the Jalepenos, halve the orange, dice the garlic. Oh, and rinse the pork loin. No questions, just do it!
Generously salt & pepper the pork loin. You can pat it in with your hands, or just sprinkle, flip, sprinkle some more. I always opt for the lazy route. Hello, I'm cooking with a CROCK POT.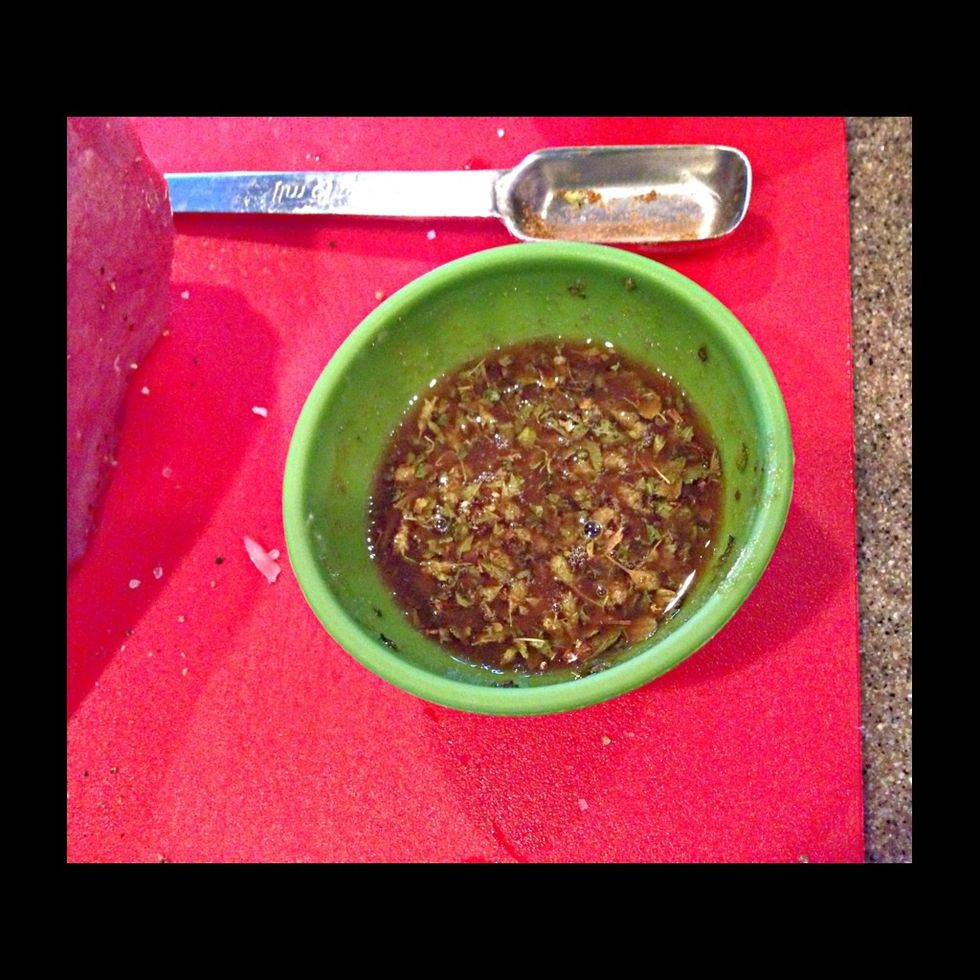 Mix together the oregano, cumin, and olive oil.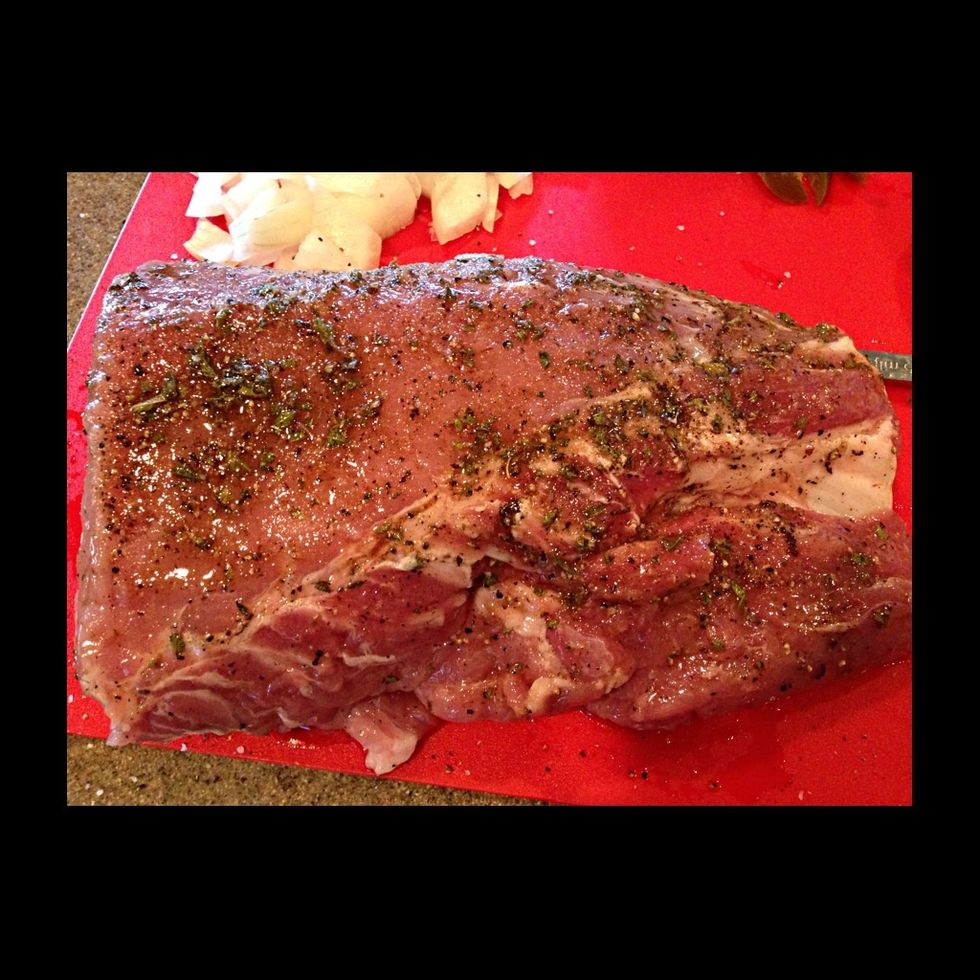 Rub mixture into loin, covering all sides. This is messy. You should definitely wash your hands before taking photos. I've heard. I'd never pick up my iPhone with oily hands, how absurd.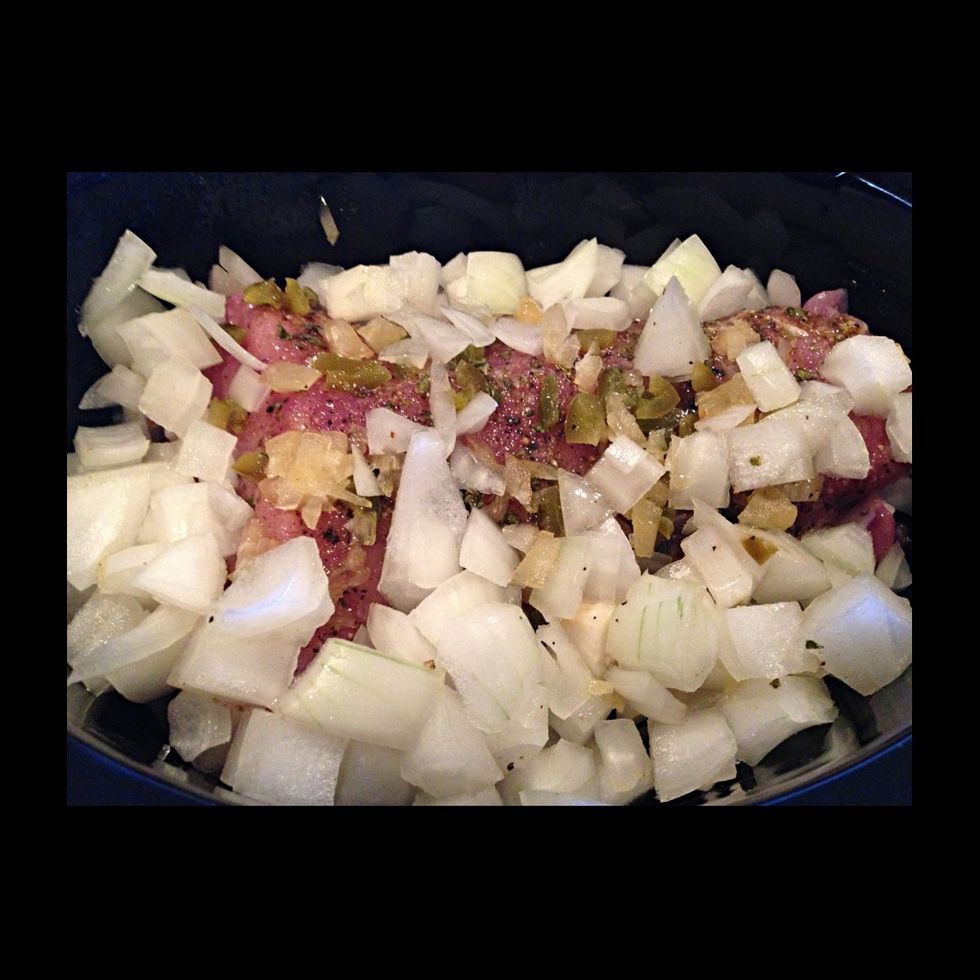 Place loin in crock pot, then cover with rough chopped onions and diced Jalepenos. Think of it as putting your pork to bed with a spicy blanket. Add 2 cups of water to the crock pot.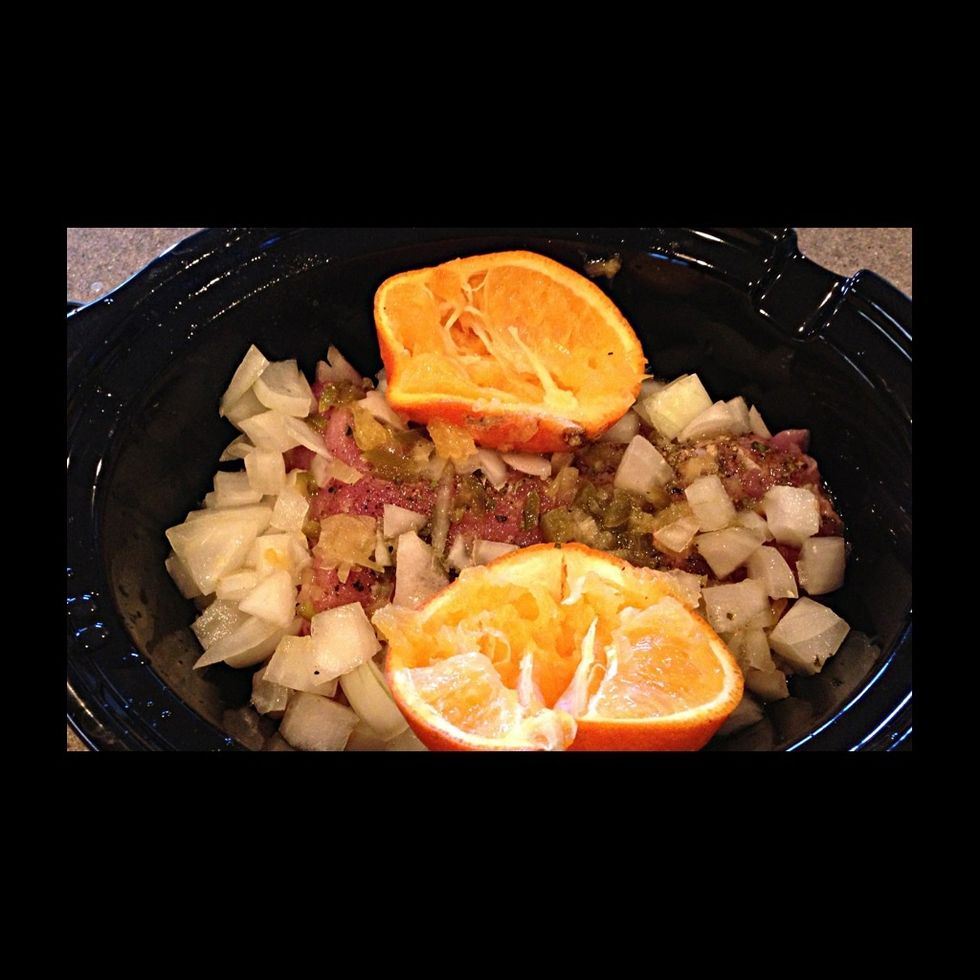 Squeeze the juice from the orange over the crock pot contents, then toss the oranges right on top. Trust me, they love it. It's like a spa day for them. Cover & cook on high for five & a half hours.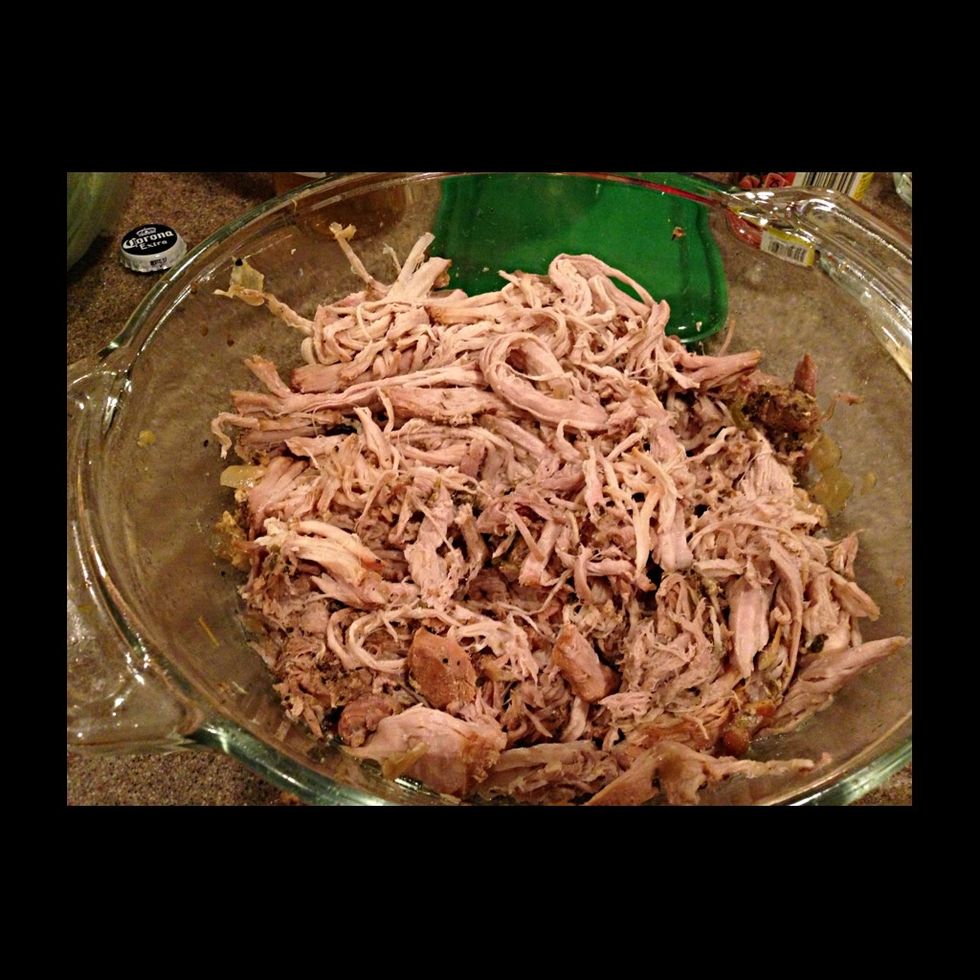 Remove the meat & let it rest for ten minutes. Shred it using two forks, your fingers, unicorn horns - whatever is handy.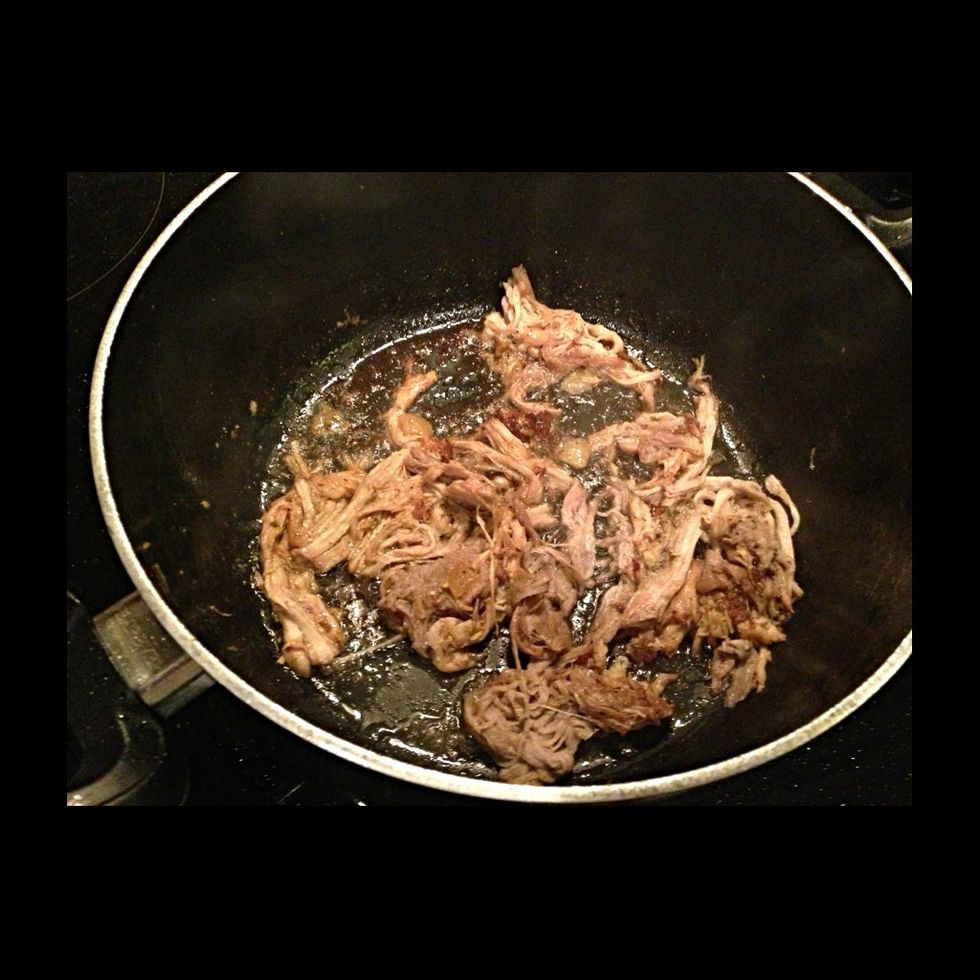 Ladle a couple tablespoons of drippings into a pot, then fry the shreds in thin layers on med-high heat. Press them down with a spatula to ensure crispy, golden awesomeness that is the reason I live.
Depending on how big the pan bottom is, it'll take a few turns to get all the pork fried. I broke this 3lb loin into 4 batches - frying each for about a minute per side. Press, flip, press, done!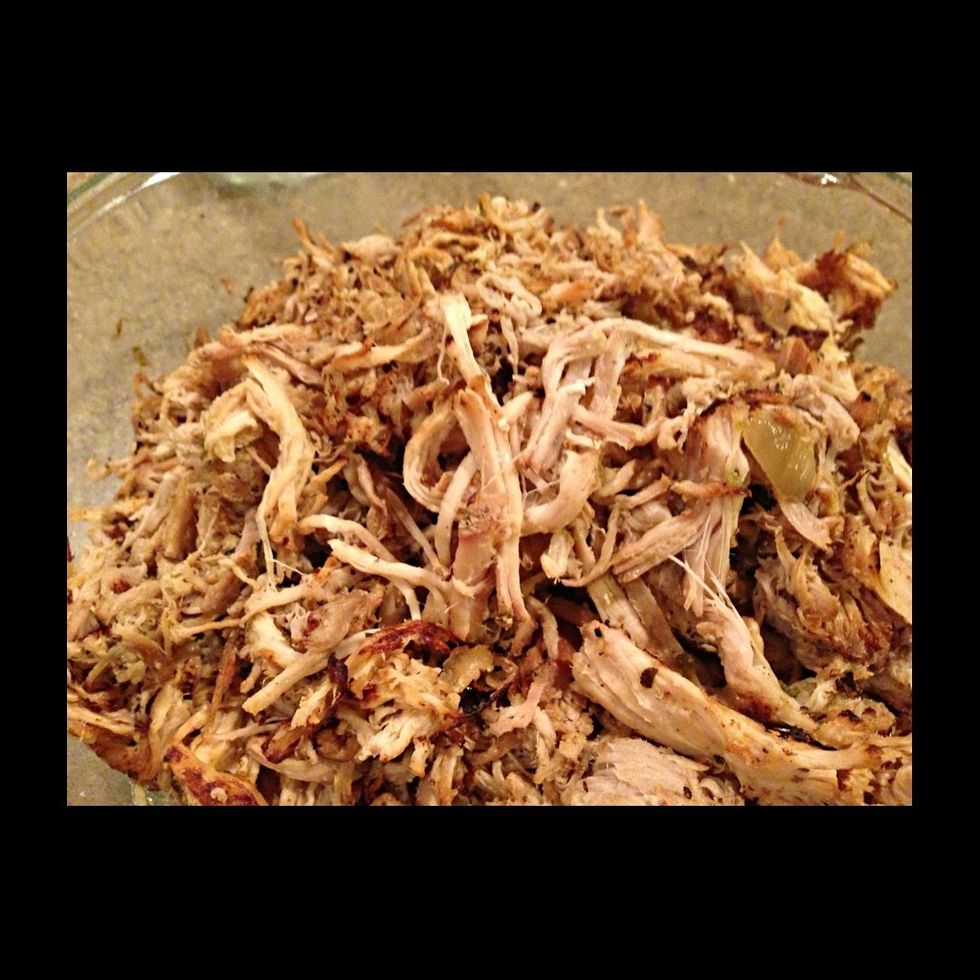 Yum. See the crispified heavenliness? That's what you're after! The meat as a whole won't crisp, just bits & pieces.
Everyone's way is different - I serve mine with corn tortillas, Rotel (or chunky salsa), fresh cilantro, pepper jack cheese, lime wedges, and habanero avocado sauce. Enjoy!
3.0lb Pork Loin
2.0c Water
1.0Tbsp Dried oregano
1.0Tbsp Ground cumin
1.0Tbsp Olive oil
1.0 White onion, rough chopped
1.0 Jalepeno, seeded & diced
4.0 Cloves garlic, diced
1.0 Orange
**Optional serving suggestions**
White corn tortillas (best served warm)
Fresh chopped cilantro
Shredded pepper jack cheese
Lime wedges
Diced avocado or spicy avocado sauce
Rotel, or chunky salsa with juices drained off
Cupcakes & Crowbars ™
Amateur chef, professional baker, blogger, photographer, & crafty person. Mom to four. I love sharing recipes & ideas!