Start with a 2 gallon zip bag & add the black beans & corn. Corn can be from frozen packs or steamer packs cooked ahead of time. Then add the onion & lime juice.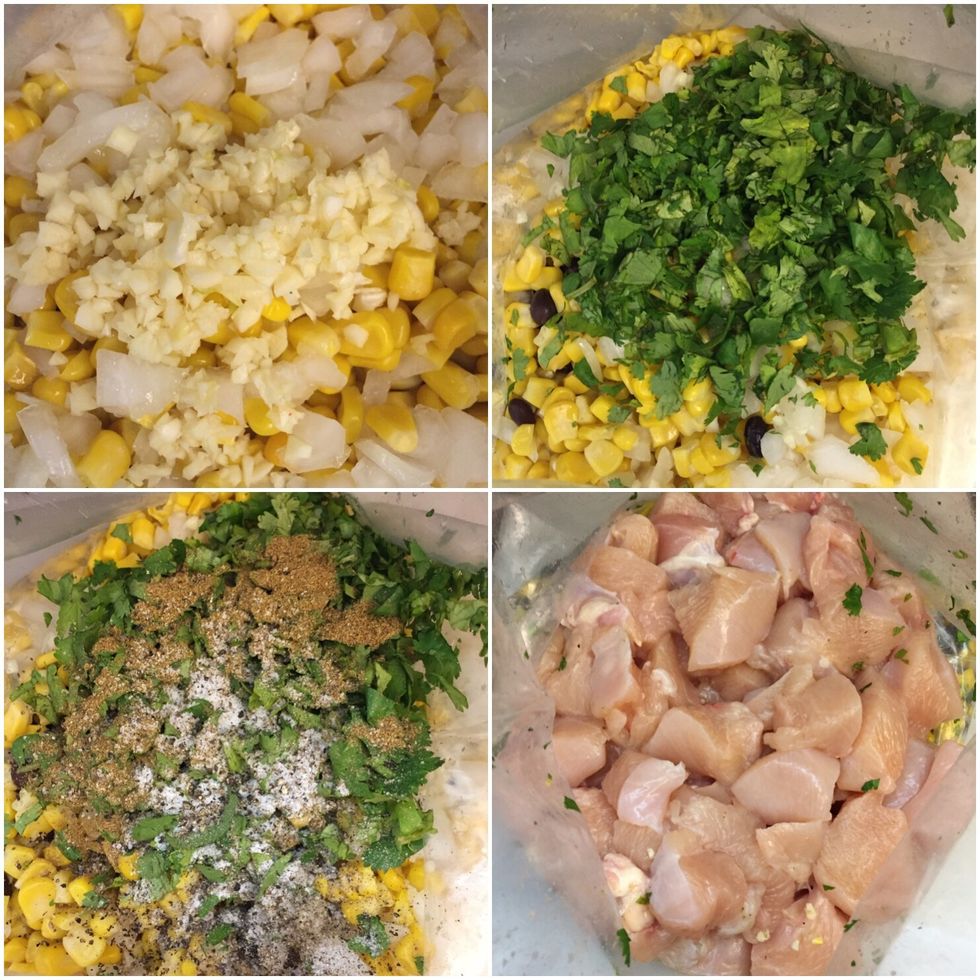 Add the garlic & cilantro. Then season with cumin, sea salt, & black pepper. Cut the chicken into small chunks & add to the bag.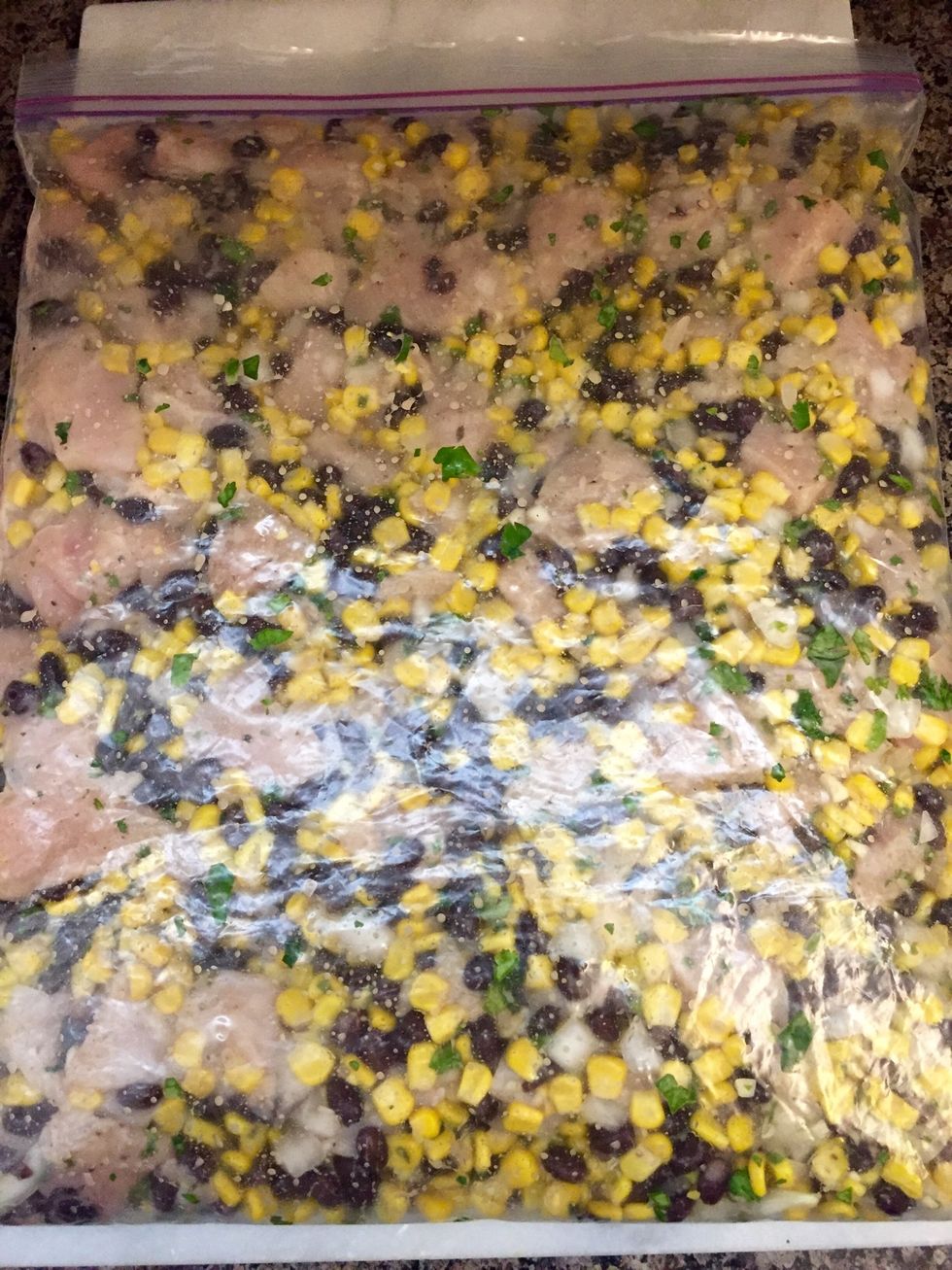 Seal & then mix ingredients in the bag. You can freeze this & thaw to cook later. I prepped this the night before & kept it in the refrigerator.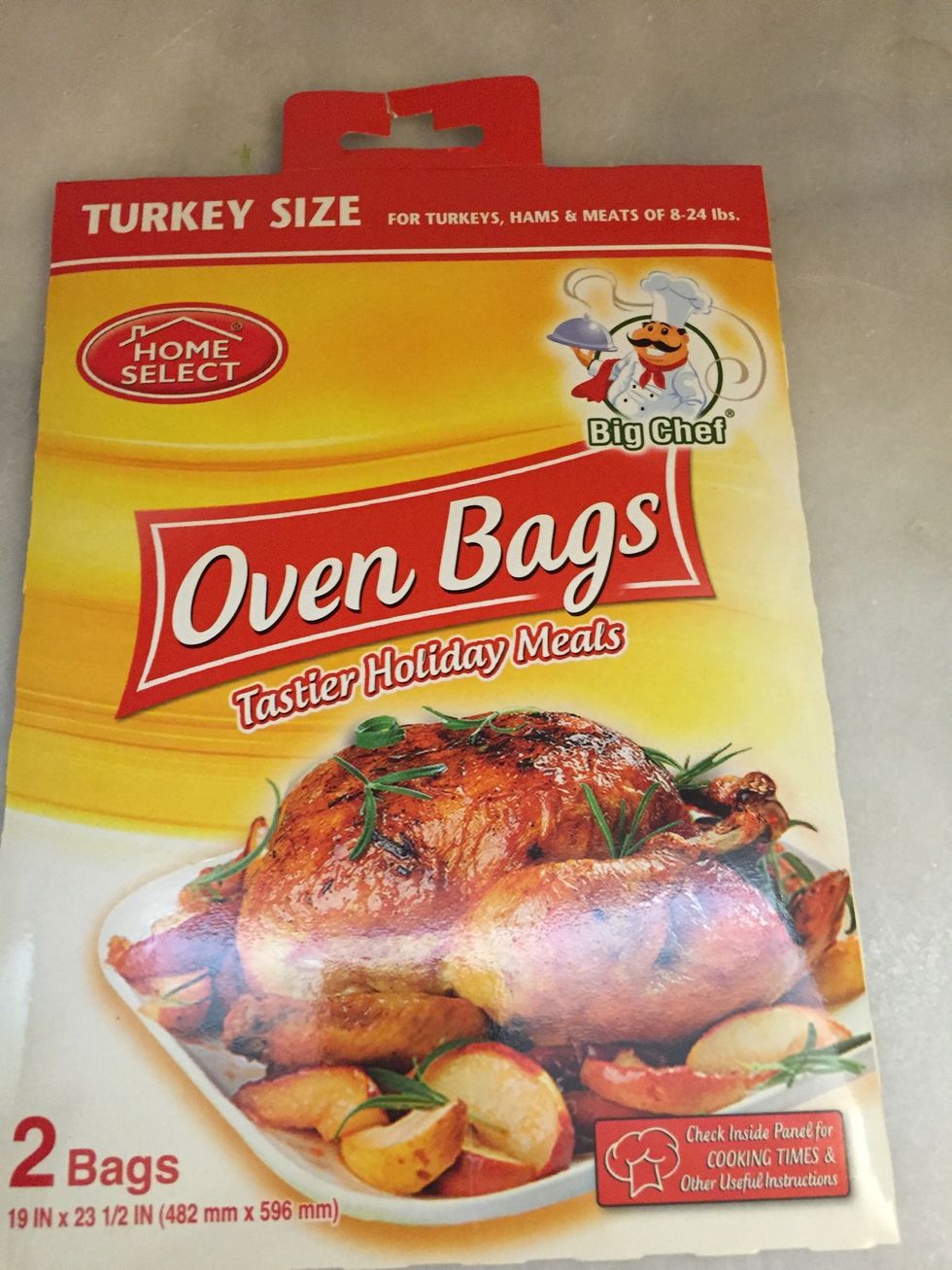 Tip: Put an oven bag in the crock pot so there's nothing to clean up!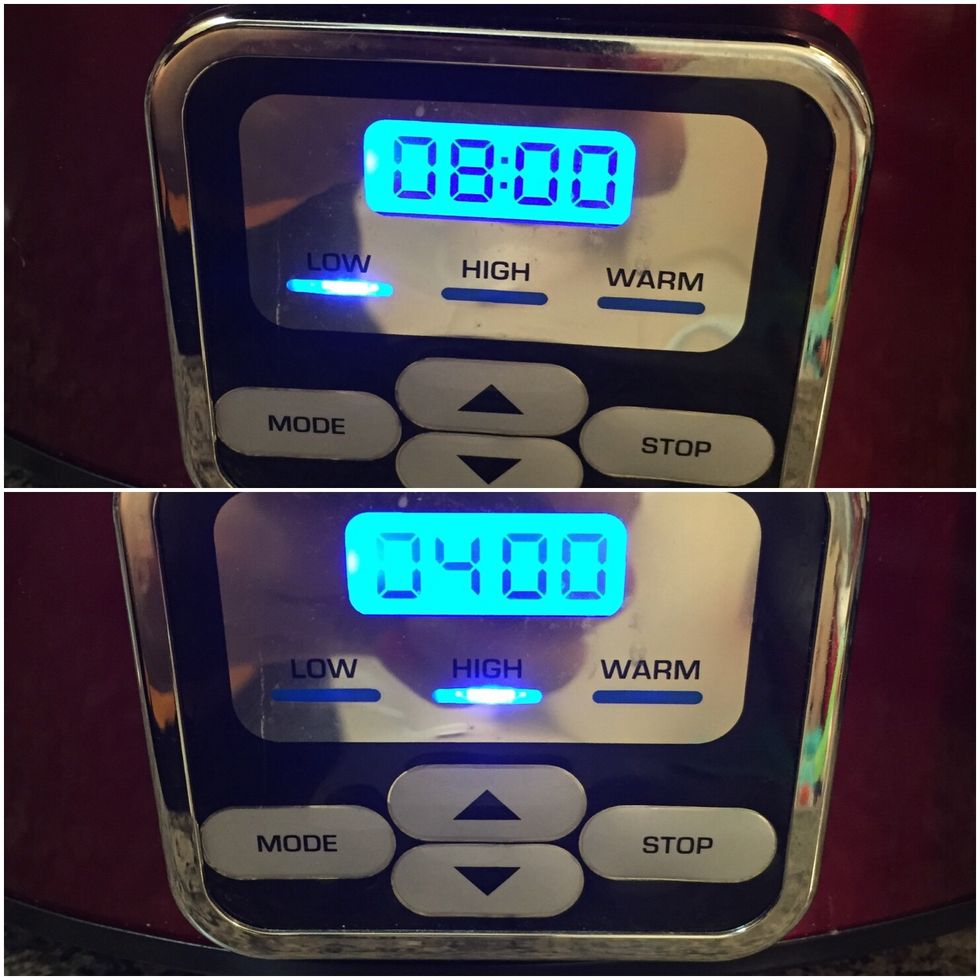 Set for 8 hours on low or 4 hours on high.
Served over white rice & topped with shredded taco blend cheese. Add your favorites like sour cream, salsa, or guacamole.
2.0gal Zip Lock Bag
1.0 Oven Bag
3.0lb Chicken breasts, cut into chunks
2.0 15 oz can of black beans, drained & rinsed
2.0 12oz steam in bag yellow corn
1/2 Large Onion (1.5 cups) chopped
4.0 Limes, juiced
4.0 Cloves of garlic, minced
1.0 Bunch of cilantro, chopped
Cumin
Sea salt
Black pepper
White Rice
Shredded Taco Blend Cheese
Optional: sour cream, salsa, guacamole