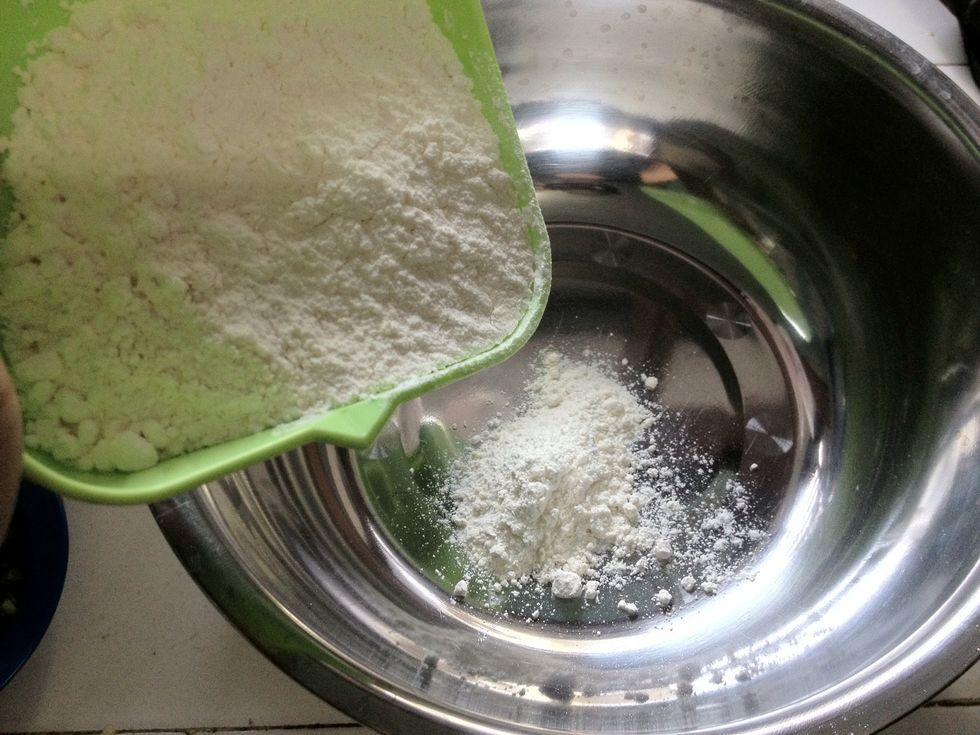 Shifted together all-purposed flour and tapioca flour. Add in a bowl.
Add finely chopped garlics and shallots to the flour mixture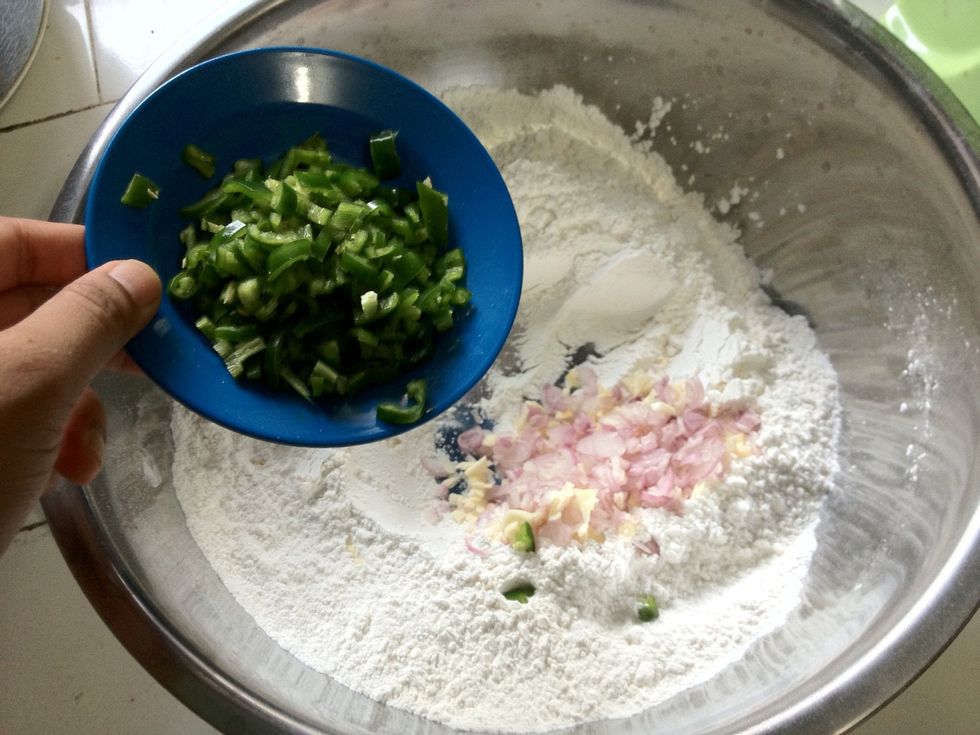 Add in the finely chopped green peppers (seeds removed)
Add salt, pepper and beef bouillion cube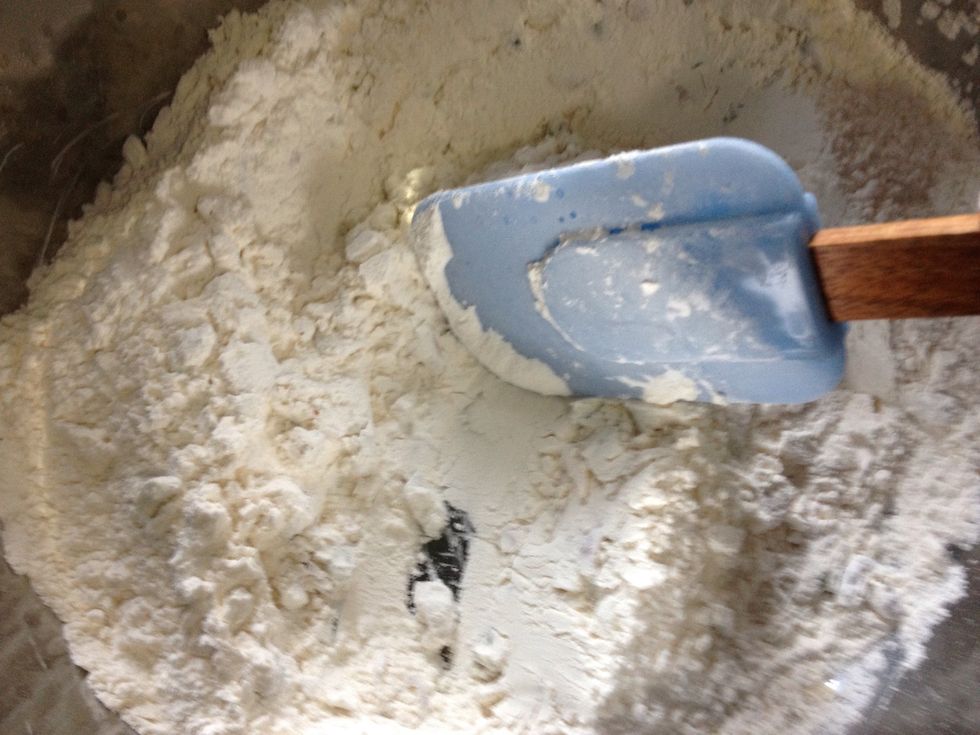 Stir the mixture until coorporated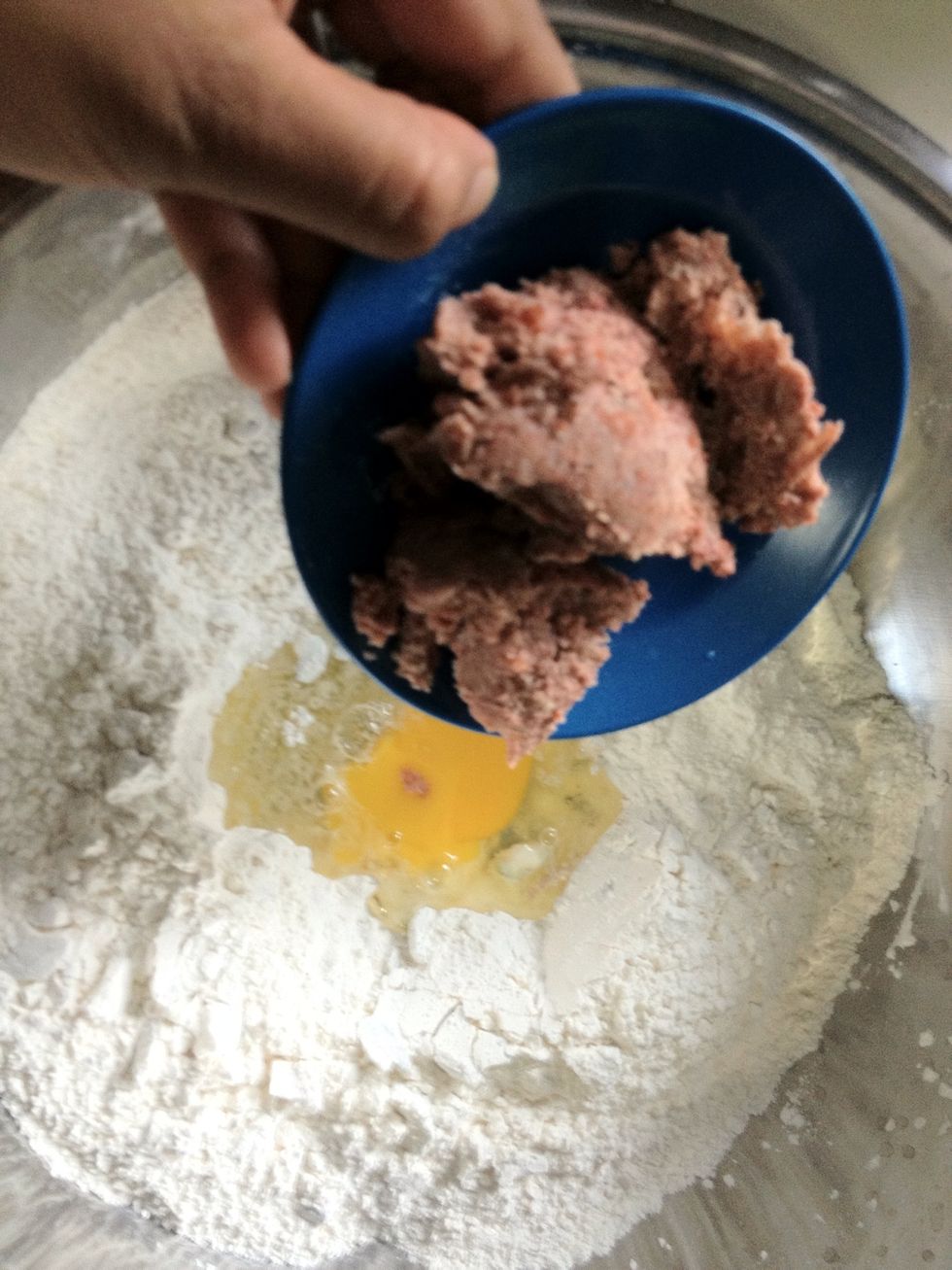 Make a well in the center and add in the egg and the corned beef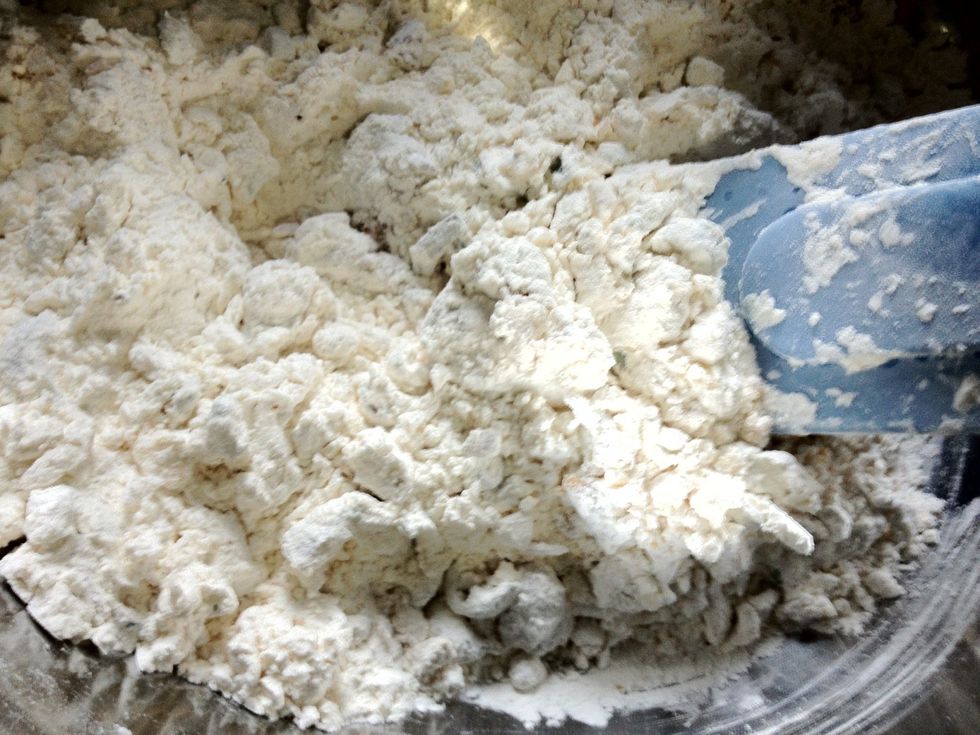 Stir in with spatula until you get crumbly mixture
Start knead the dough with your hand and gradually add some water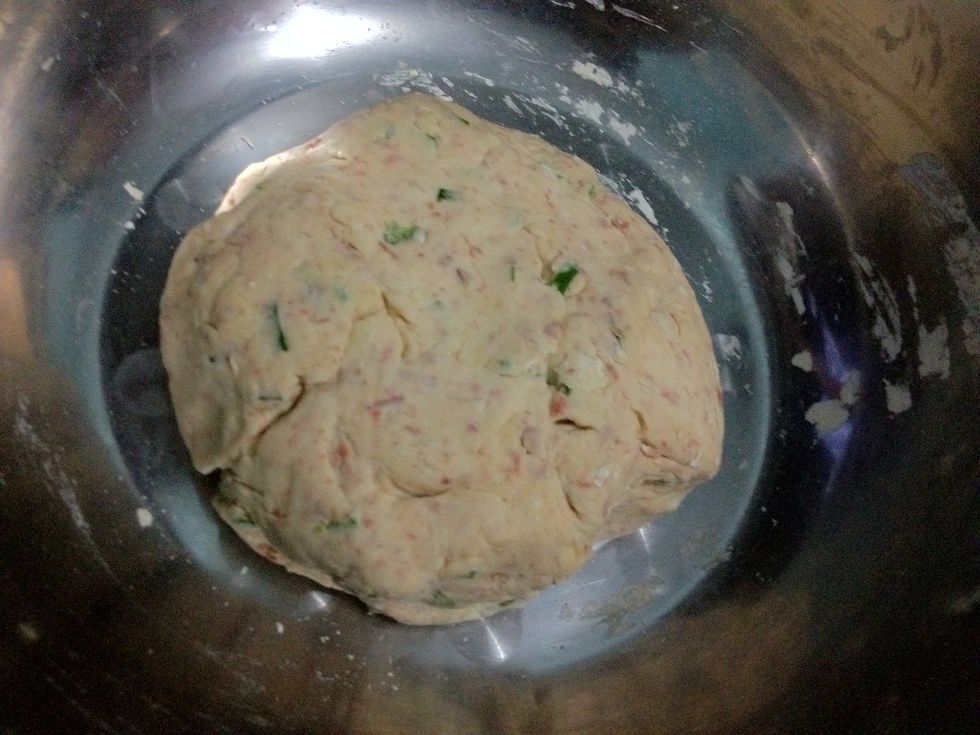 Make a ball and let it rest for 15 minutes
Start flattend and shape your crackers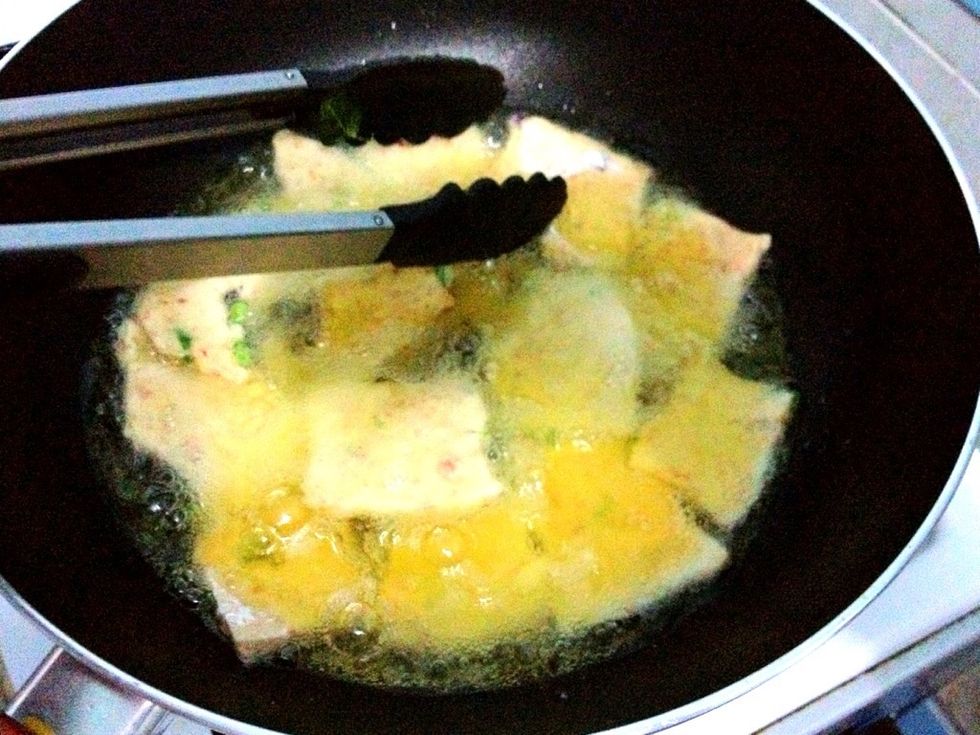 Pan-fried your crackers until they are golden
The result would be crispy on the outside and chewy in the inside. In Indonesia, we often shape the dough into small balls instead of rectangles but we will need a lot of oil for frying (deep-fried)
1/2c all-purposed flour
1.0c tapioca flour
3.0 cloves of garlic
3.0 shallots
3.0Tbsp corned beef
1.0 egg
1.0tsp pepper
1/2tsp salt
1.0 beef bouillon cube
3.0 green pepper - finely chopped
Putri Lah
a foodperiment and a foodventorous, an Orca lover and a simple person who enjoys cozy places, good music and good books.