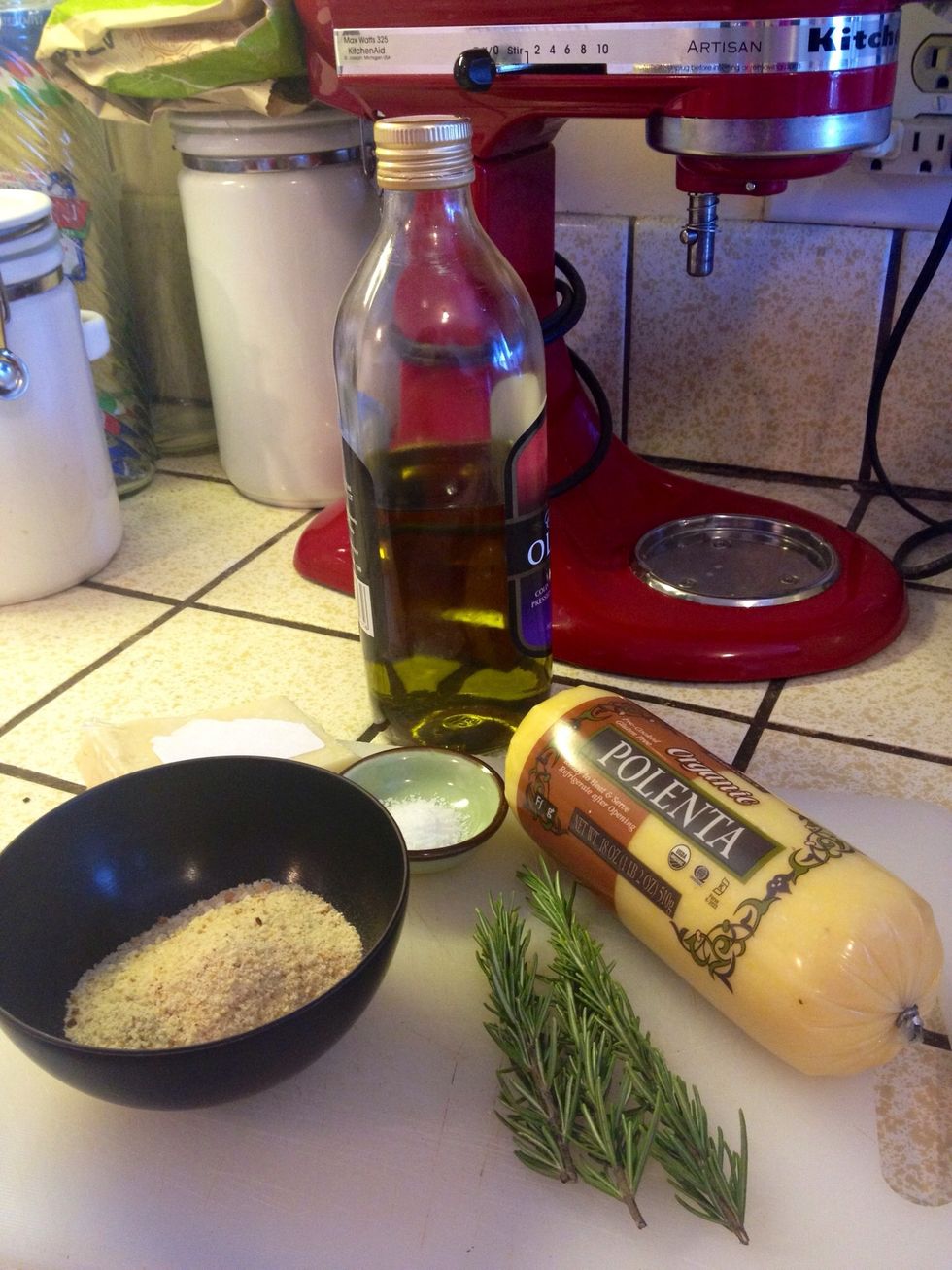 Time to fry!!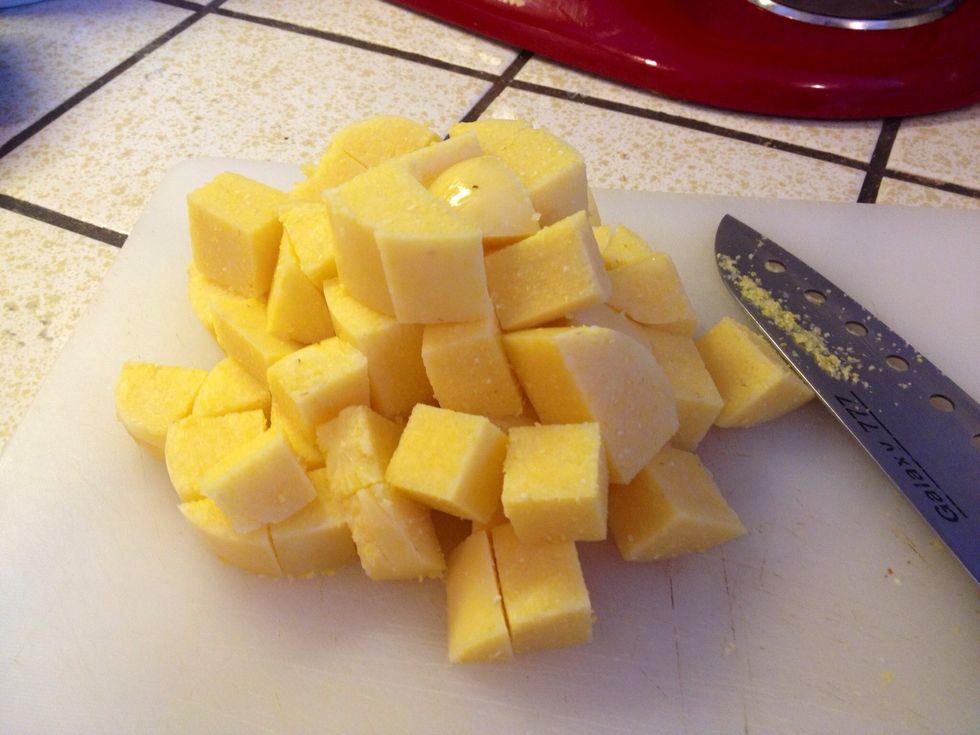 Dice the polenta into bite sized cubes.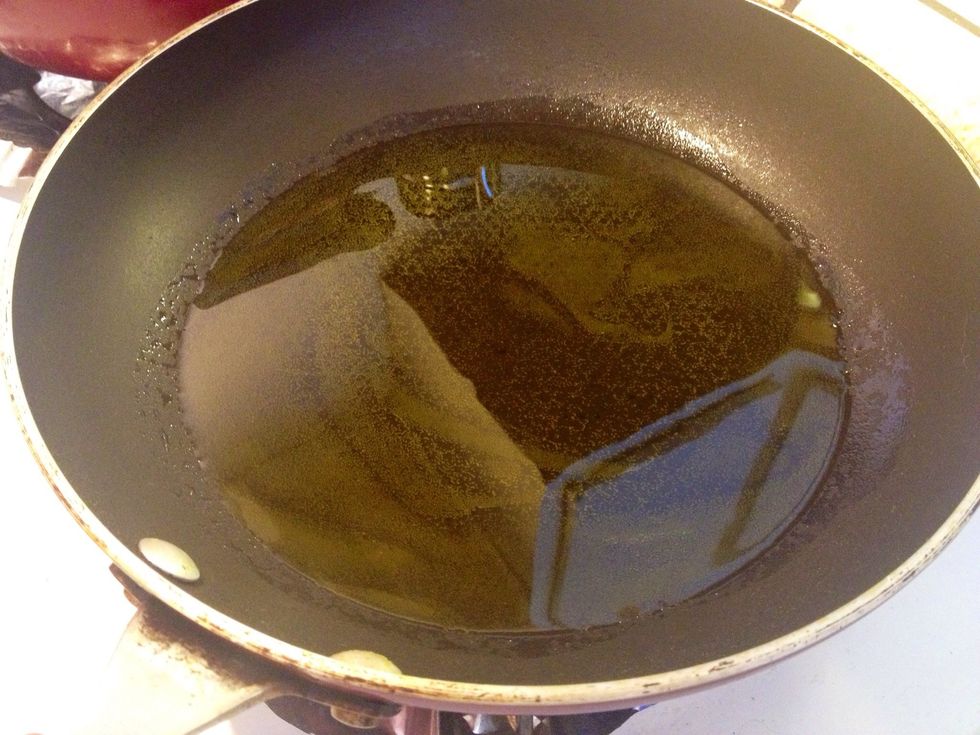 Heat up some olive oil in a frying pan!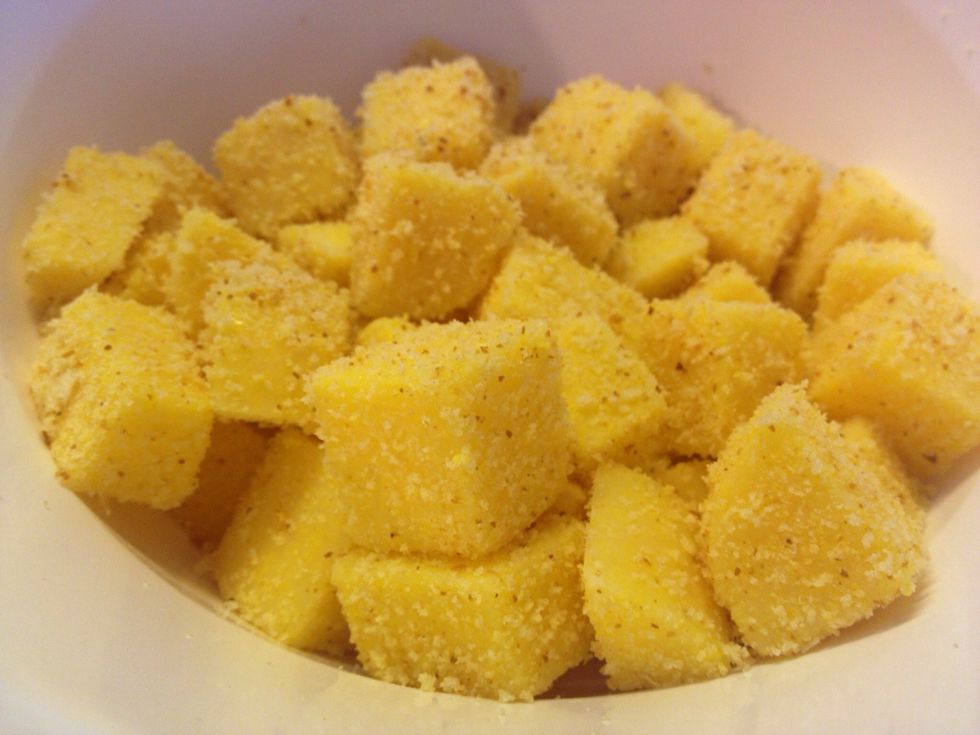 Coat the polenta with the cornmeal and shake off the excess!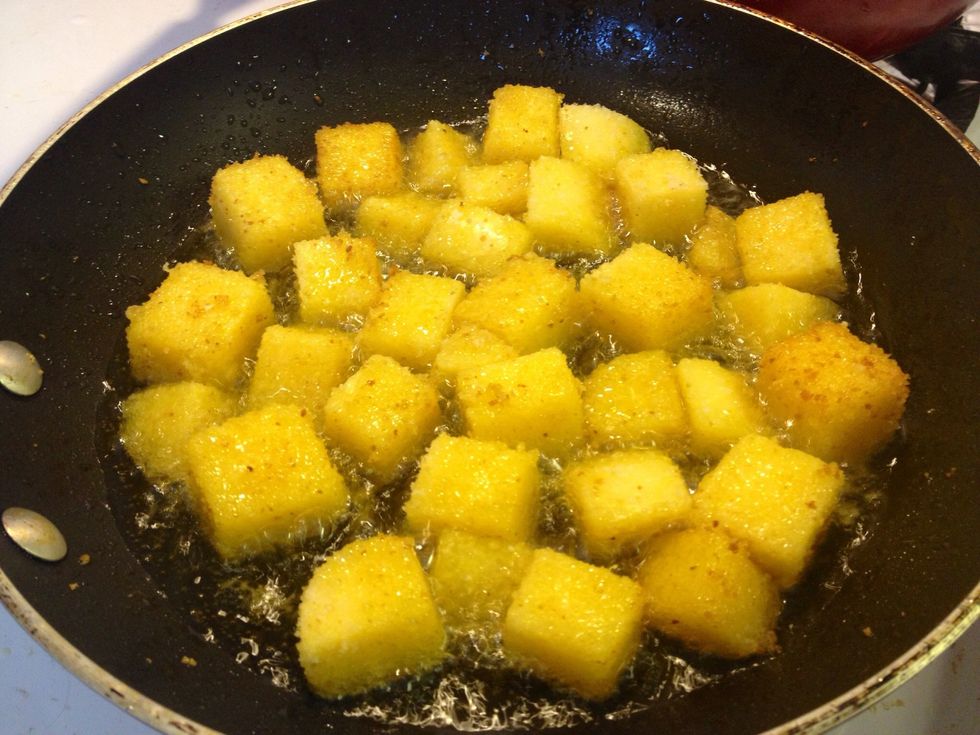 When the oil is hot enough, everybody in the pool! Fry for about 3-5 mins or until golden brown!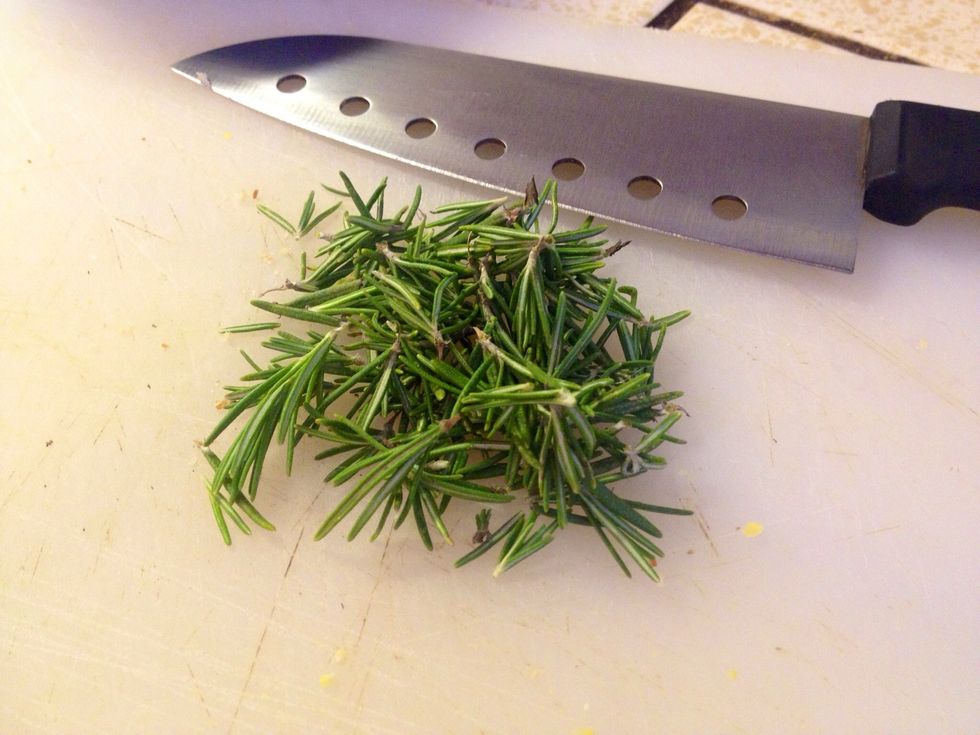 Meanwhile, pull the rosemary leaves from the sprigs and onto a cutting board.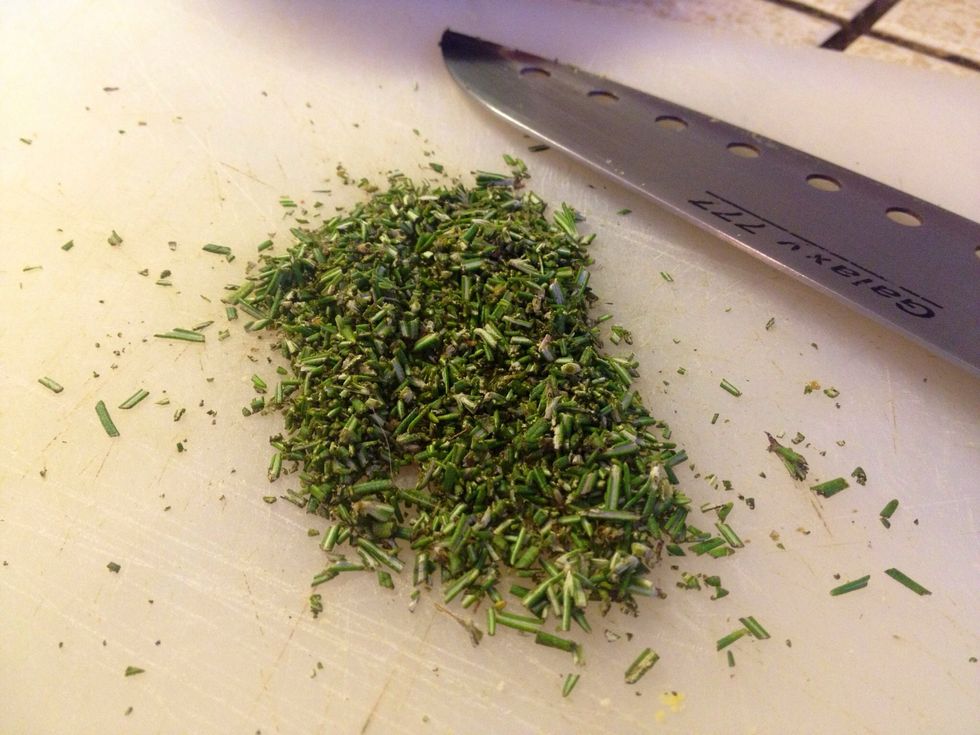 Finely chop the rosemary, like thus!
Combine the sea salt and rosemary together in a small bowl.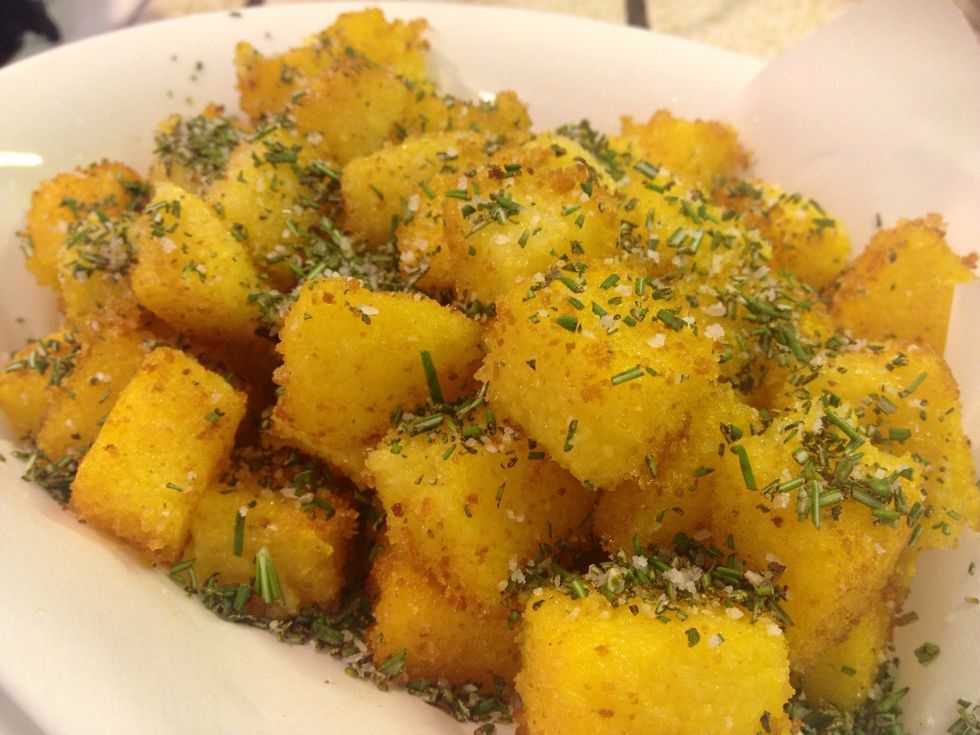 When the polentas are done frying, drain them, put them in your desired bowl, and sprinkle some of that rosemary sea salt on top!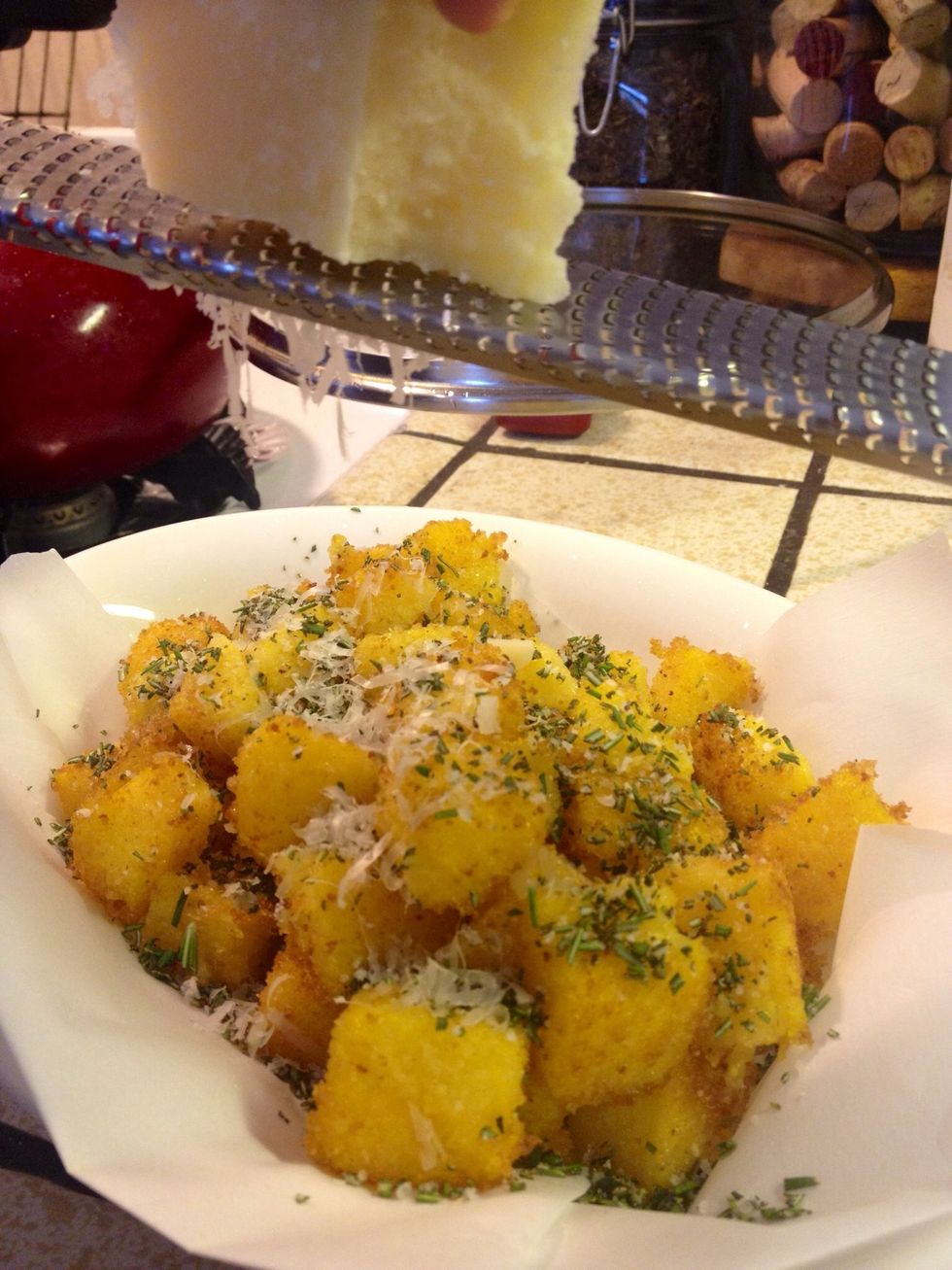 Grate some of that fresh Parmesan on top! Be generous!!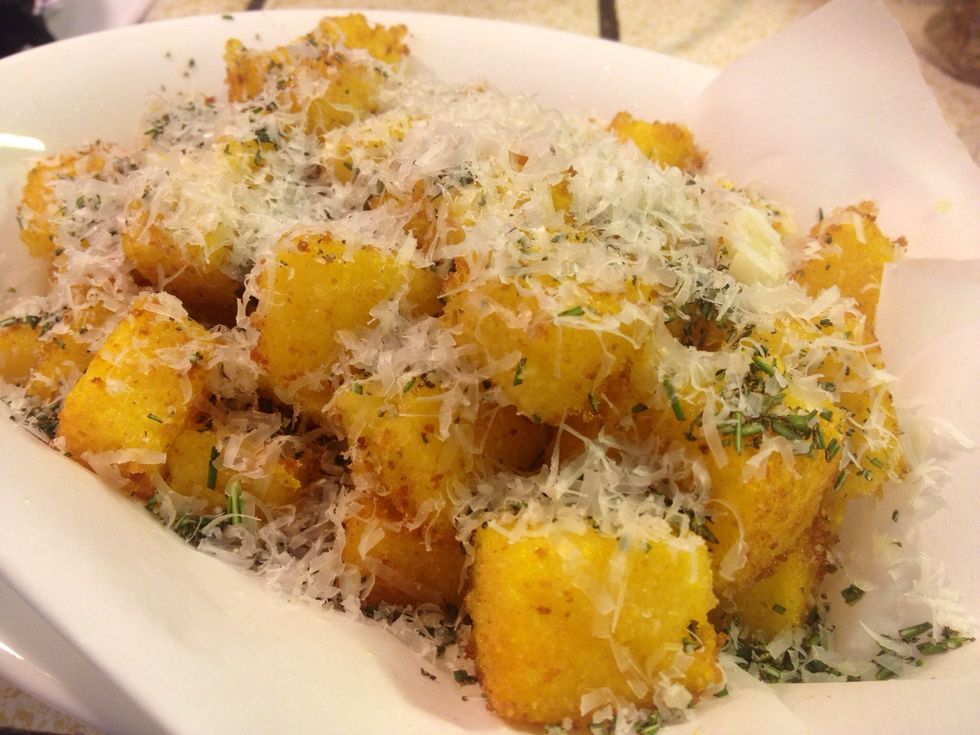 There, that's much better!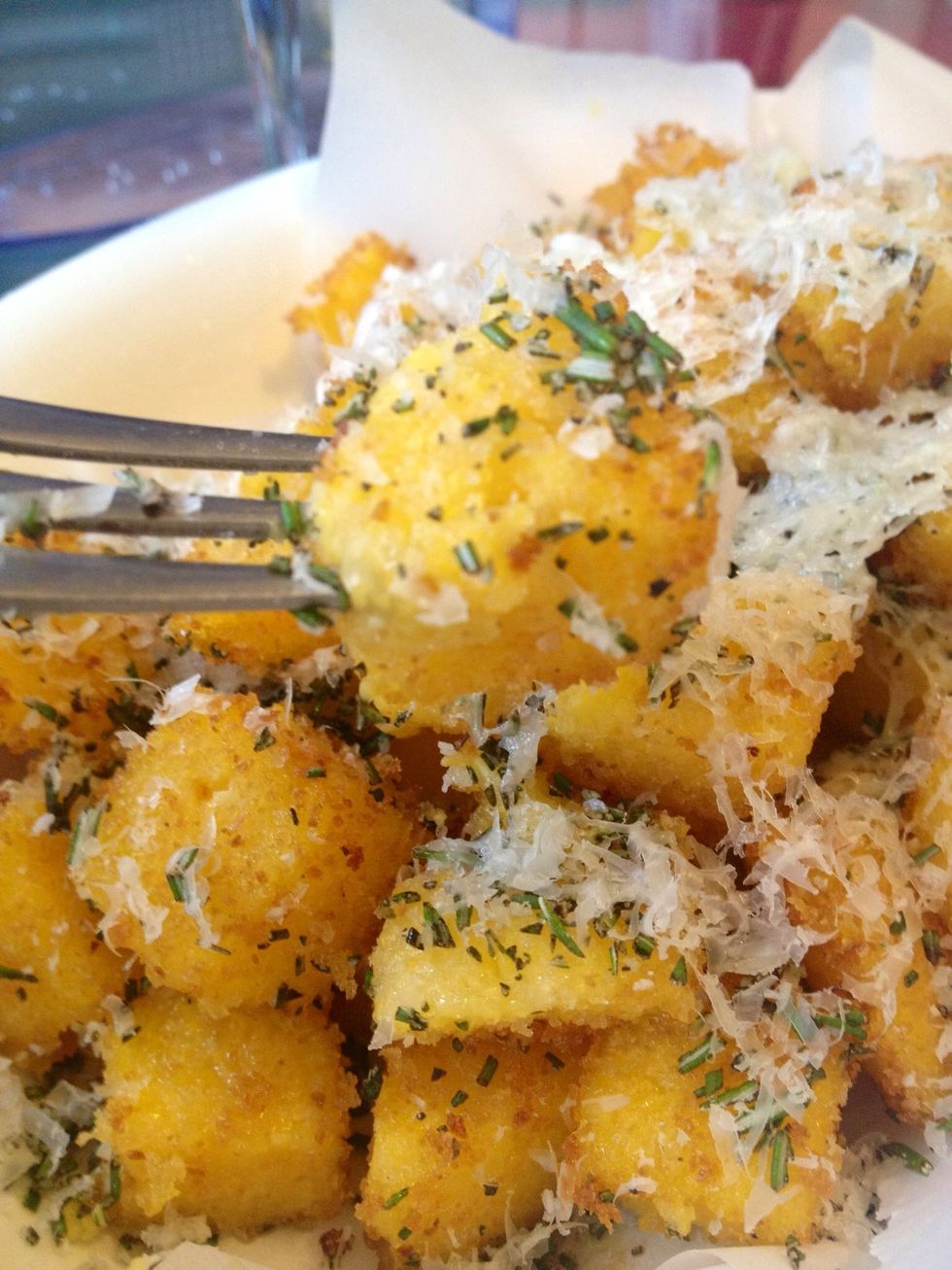 Now, how about that beer?! Wine would be great too! Enjoy!!!
1.0 Package of prepared Polenta
3.0 Sprigs of fresh rosemary
1.0c Cornmeal
1.0tsp Sea salt
1/2c Olive oil for frying
1/4c Freshly grated Parmesan cheese