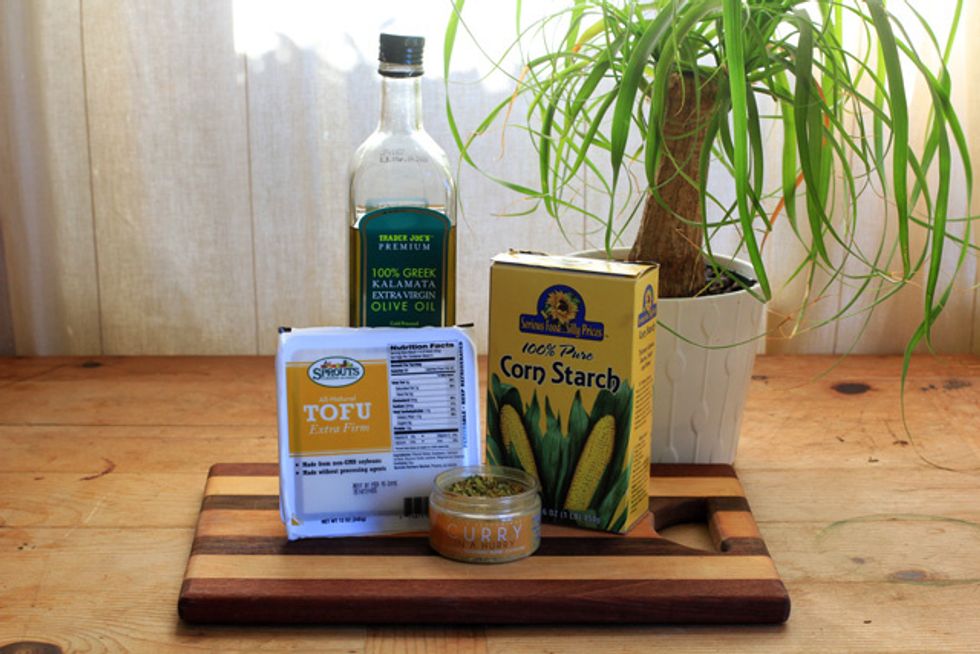 Here is everything that you will need. The curry blend is available at www.worldseasonings.com and get 20% off if you use the code "SNAPGUIDE" at the checkout.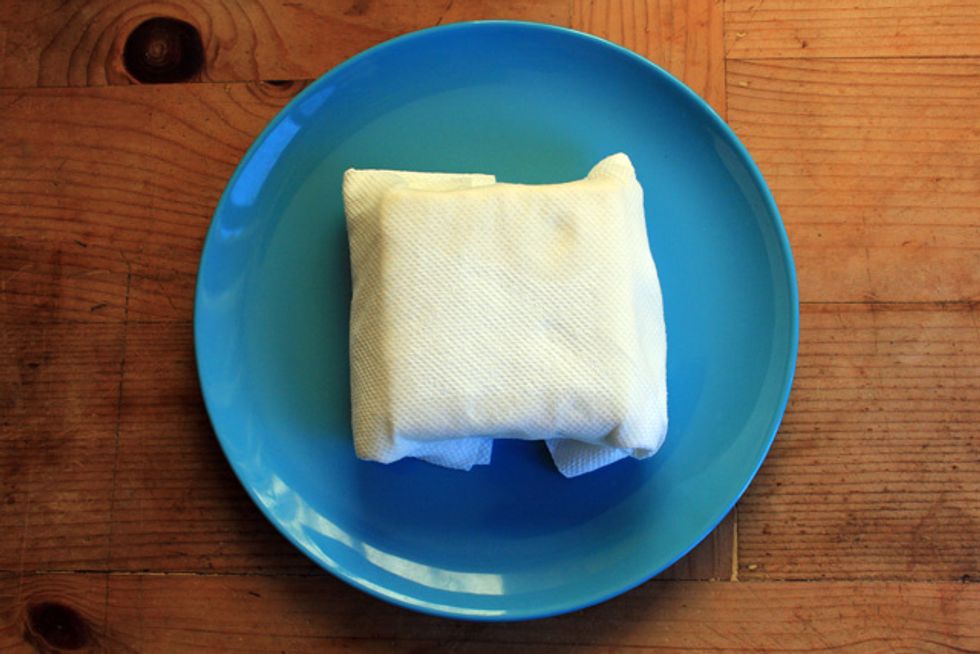 Wrap about 5 layers of paper towels around the block of tofu and let it sit on a plate for 30 minutes. The paper towels will absorb the moisture from the tofu.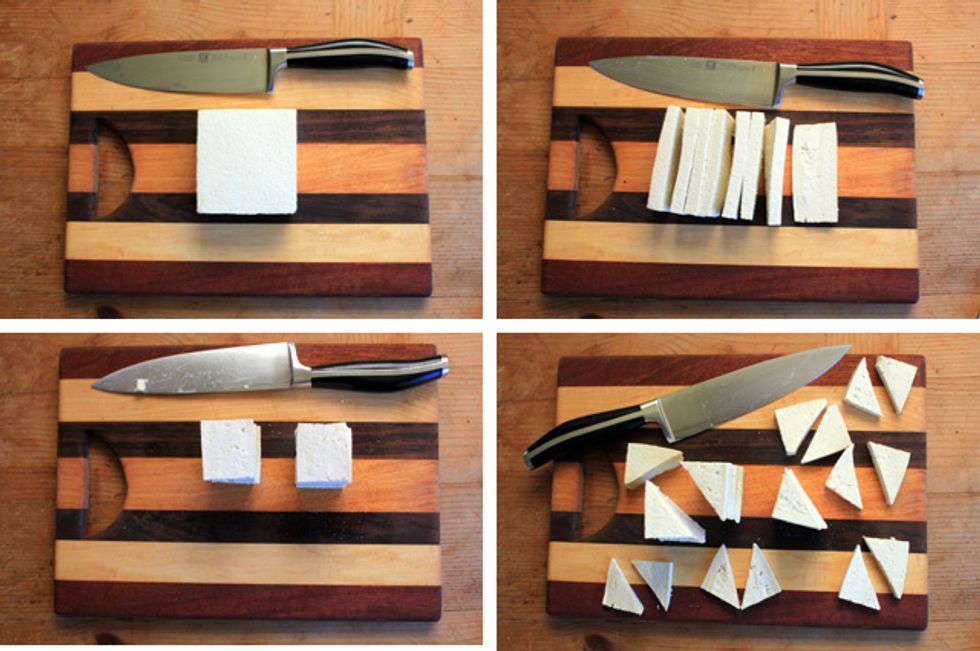 Preheat oven to 375 degrees. Line parchment paper onto a large baking sheet and brush it with olive oil. Unwrap tofu and discard the paper towels. Cut tofu into equal triangles (see picture above).
In a large bowl, add 2 tbsp of cornstarch and 1 tsp of the Curry in a Hurry blend. Mix the dry ingredients well.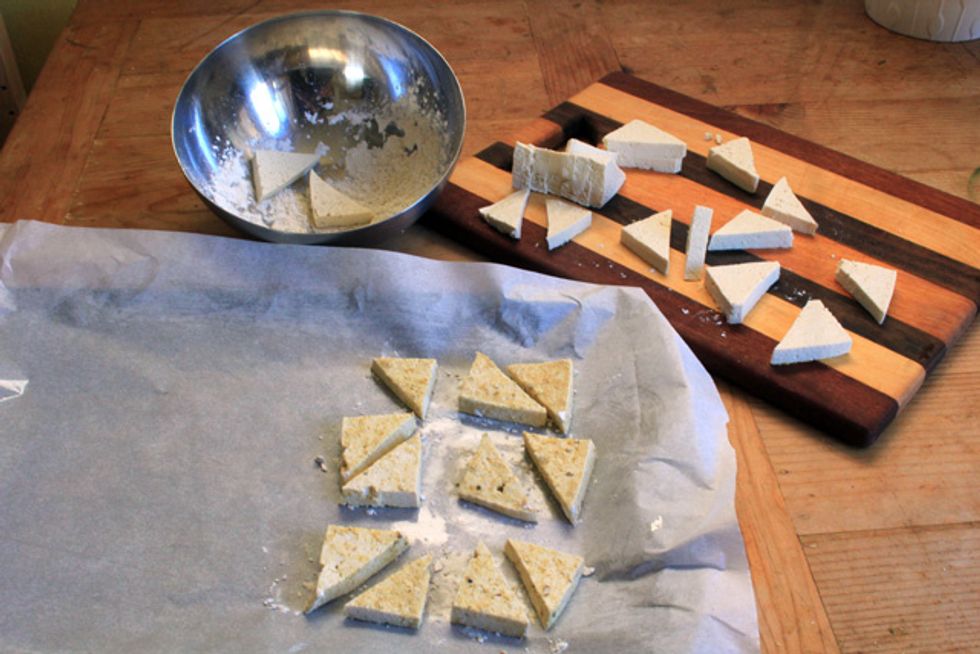 Dip the tofu triangles into the dry mixture and coat them evenly. Gently shake off any excess coating, and place the coated tofu triangles on the prepped baking sheet.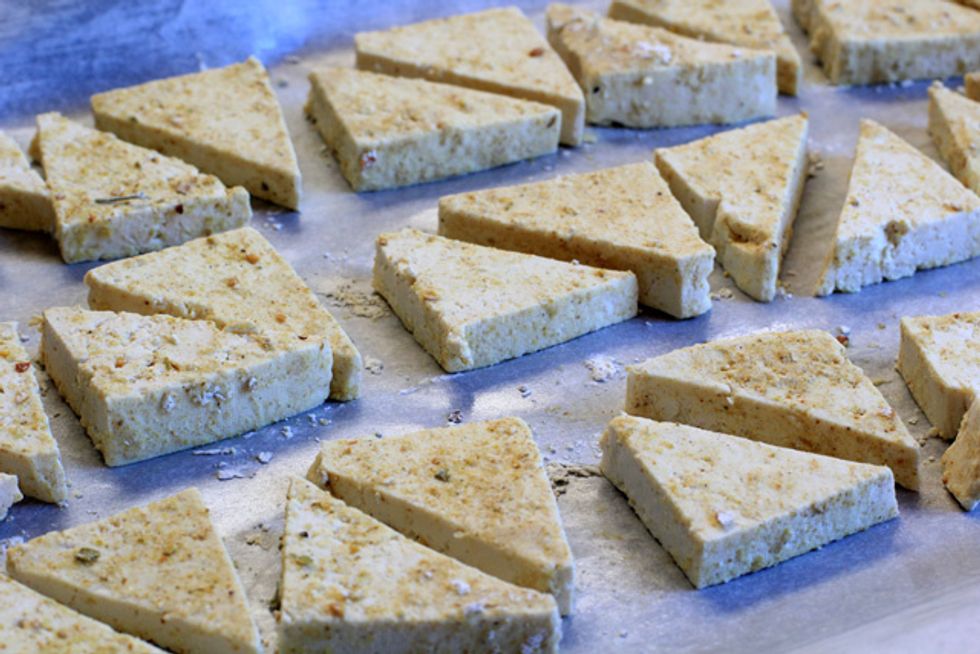 The tofu should look like this right before baking. Place the baking sheet in the bottom third of the oven. Bake tofu for 30-35 or until crispy.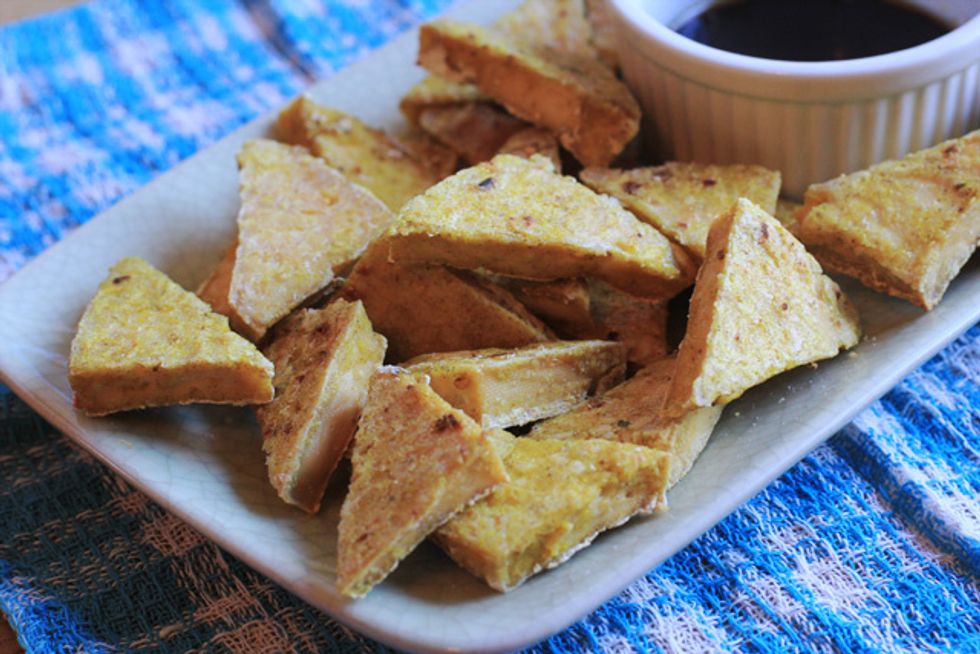 Try any of our World Seasonings blends with this recipe. You can eat crispy tofu by itself as a protein snack, or put them in rice dishes, noodle bowls or stir-fries! Enjoy!
1.0tsp World Seasonings Curry In A Hurry
14.0oz Extra Form Tofu (1 package)
2.0Tbsp Cornstarch
Olive Oil
World Seasonings
World Seasonings offers 9 amazing gluten free, kosher and all-natural seasoning blends that will make breakfast, lunch and dinner extraordinary.
San Diego, CA - everywhere