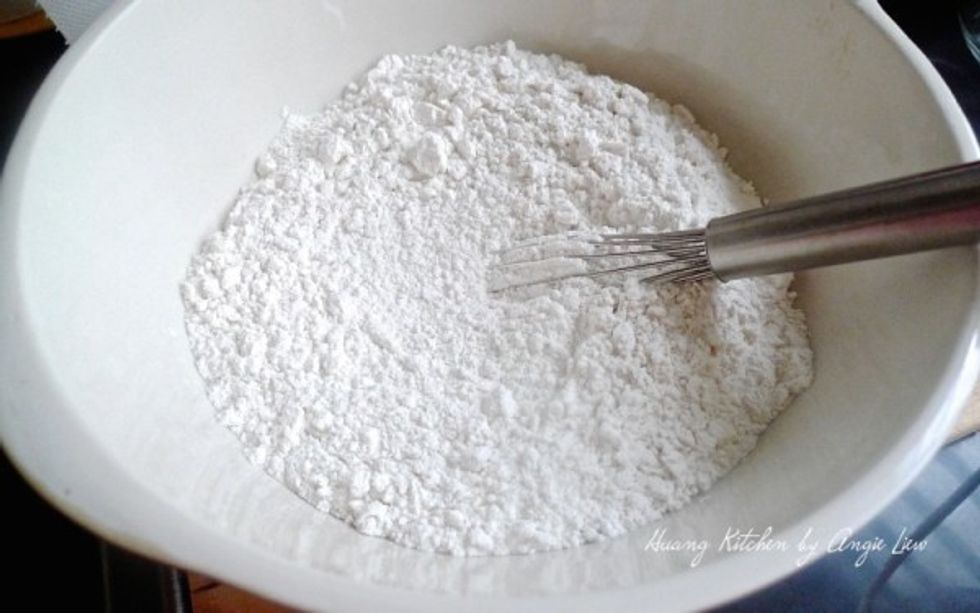 First place the sifted all-purpose flour into a medium size bowl. Then add in the salt. Using a whisk, stir it well and set aside.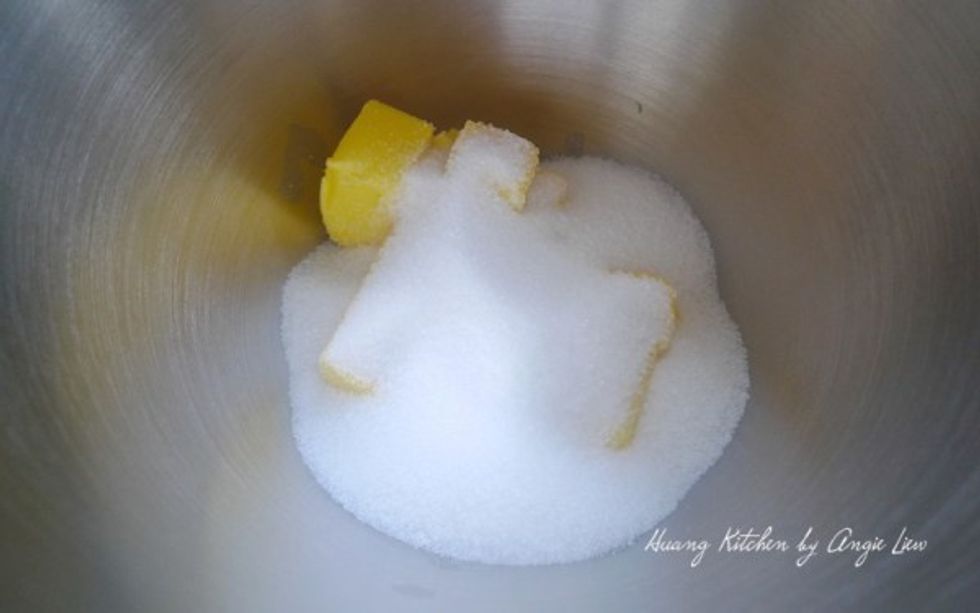 Next put the softened butter into the bowl of a stand mixer. Then add in the white sugar. Cream the butter and sugar on medium high until it's light and fluffy.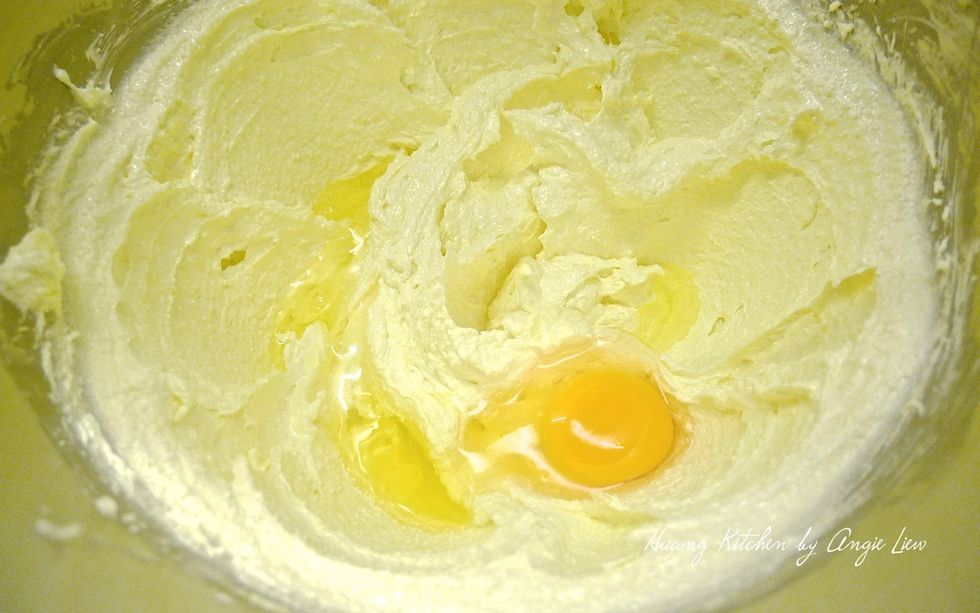 Beat in the eggs, one at a time.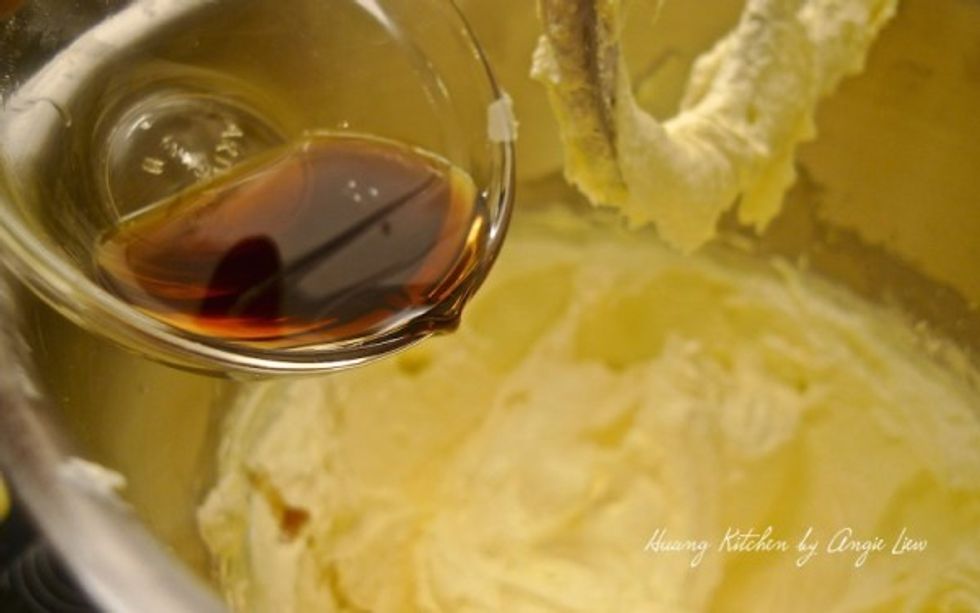 Then add the vanilla extract. Continue to mix until well combined. You can actually substitute with lemon or almond extracts if desire.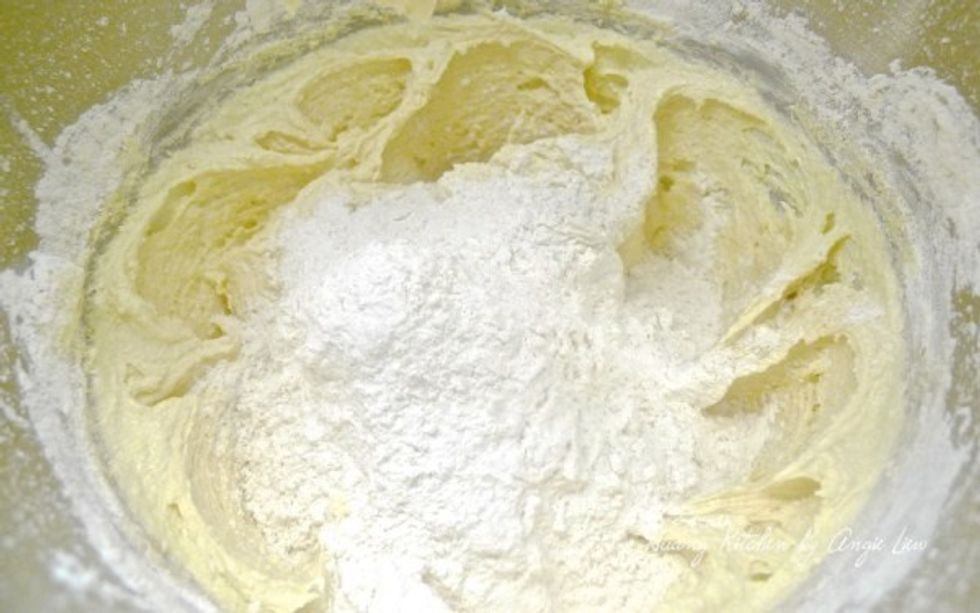 Gradually add in the flour.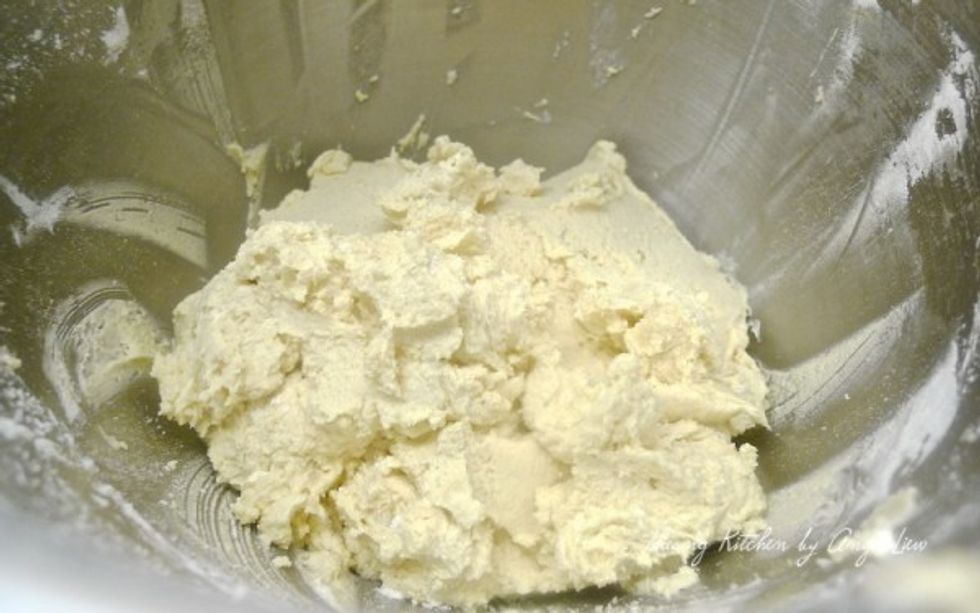 Starting on low speed, mix the flour into the sugar mixture. And we're done!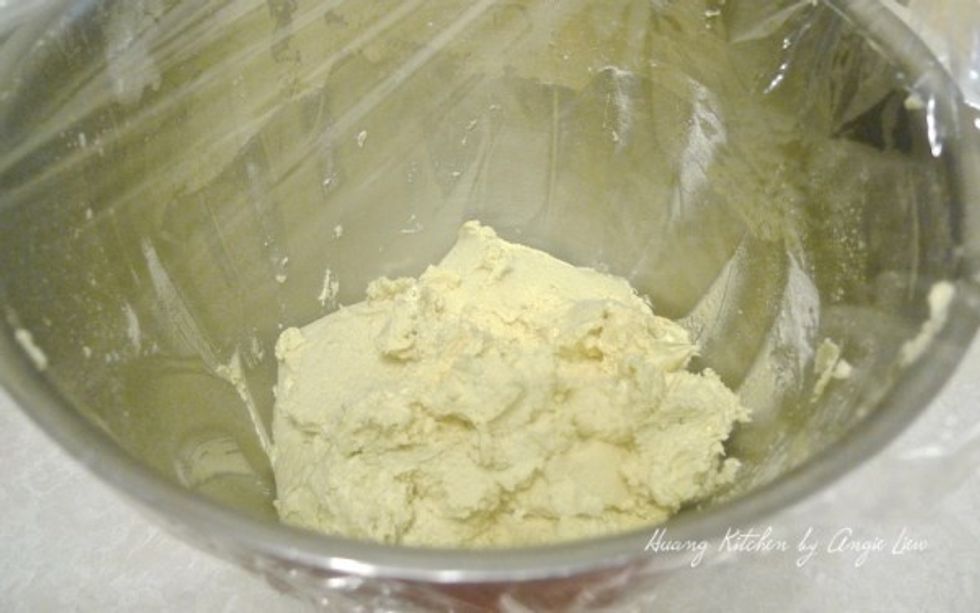 Cover dough with plastic wrap. Chill in the refrigerator for at least 1 hour along with 2 cookie sheets. When the dough is chilled, it will not spread as much while baking.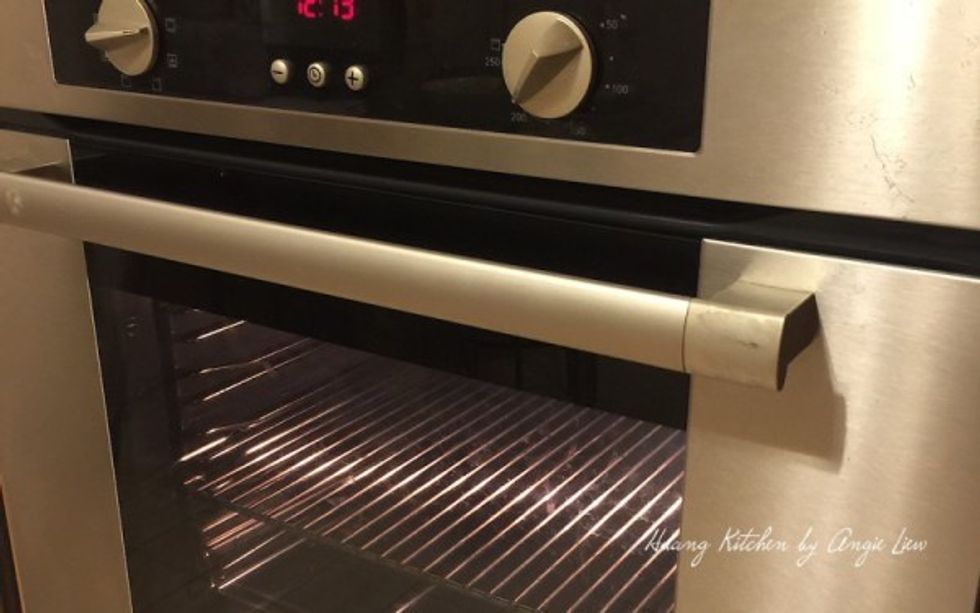 Right before baking, preheat oven to 180 degree C (350 degree F). Place oven rack in the centre of the oven.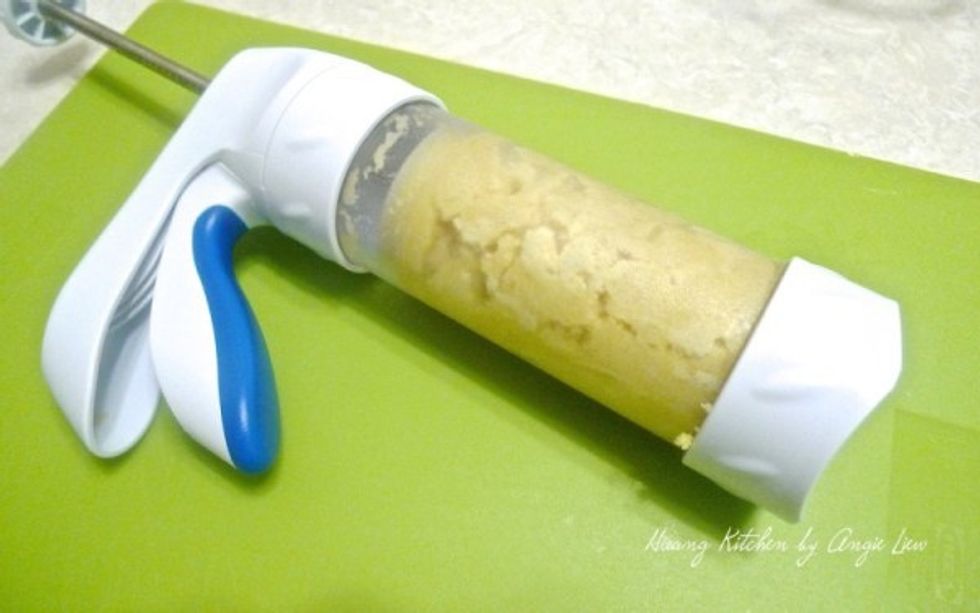 Fill your cookie press with chilled dough.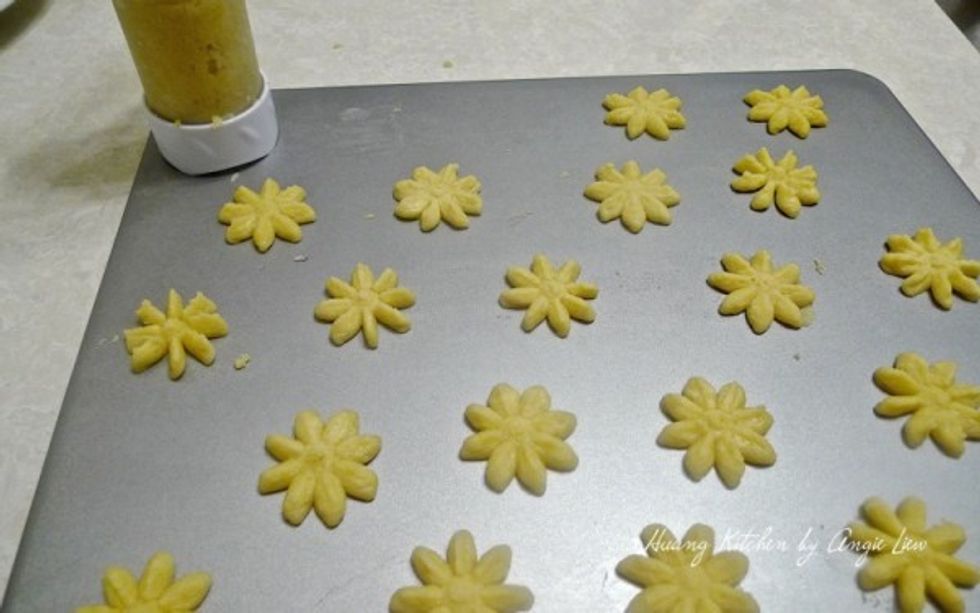 Then press the cookies onto ungreased chilled cookie sheets about 2 inches apart.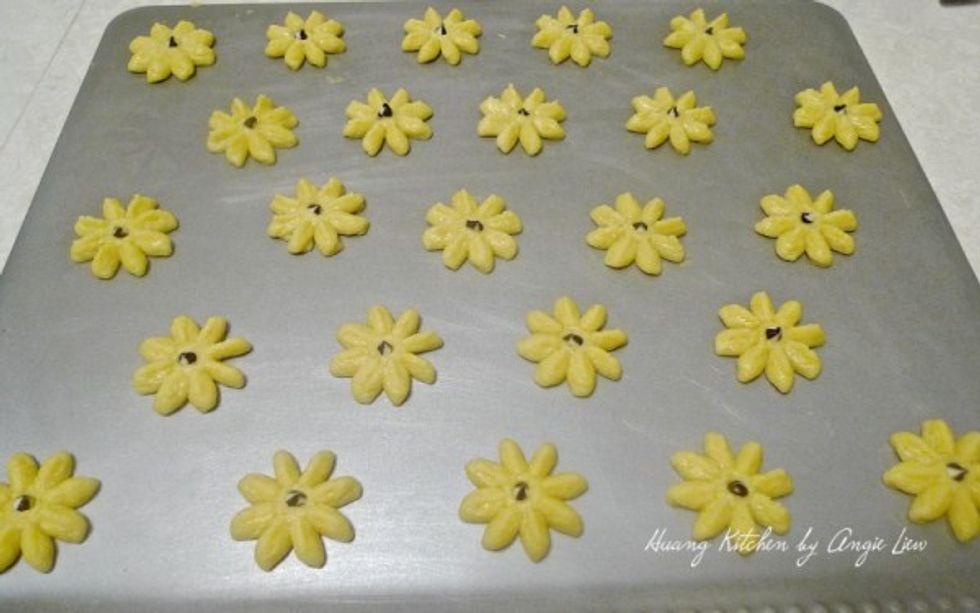 Decorate the cookies by placing chocolate chips in the centre of cookies.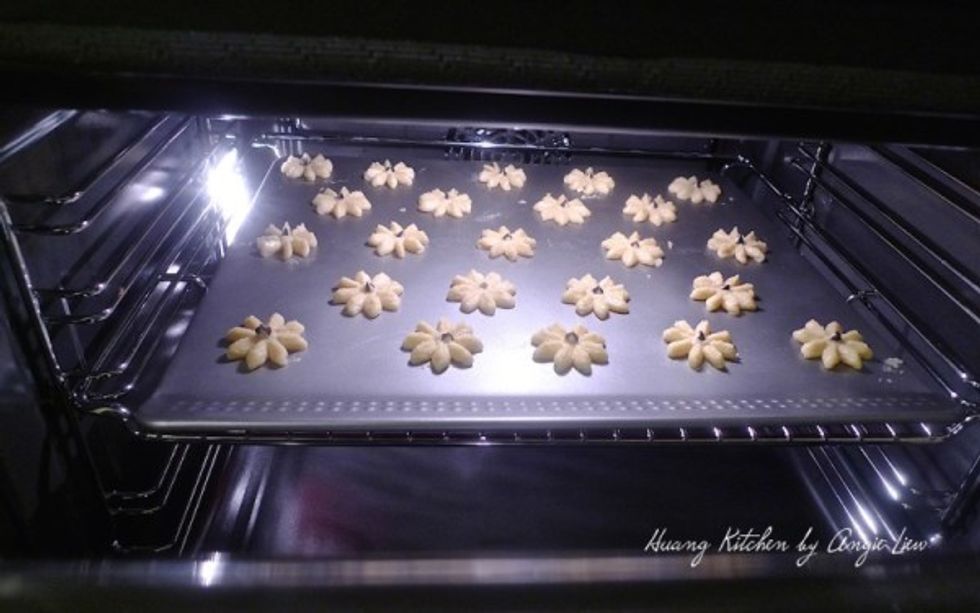 Bake the cookies in the preheated oven until they are slightly golden on the edges, about 8 to 10 minutes.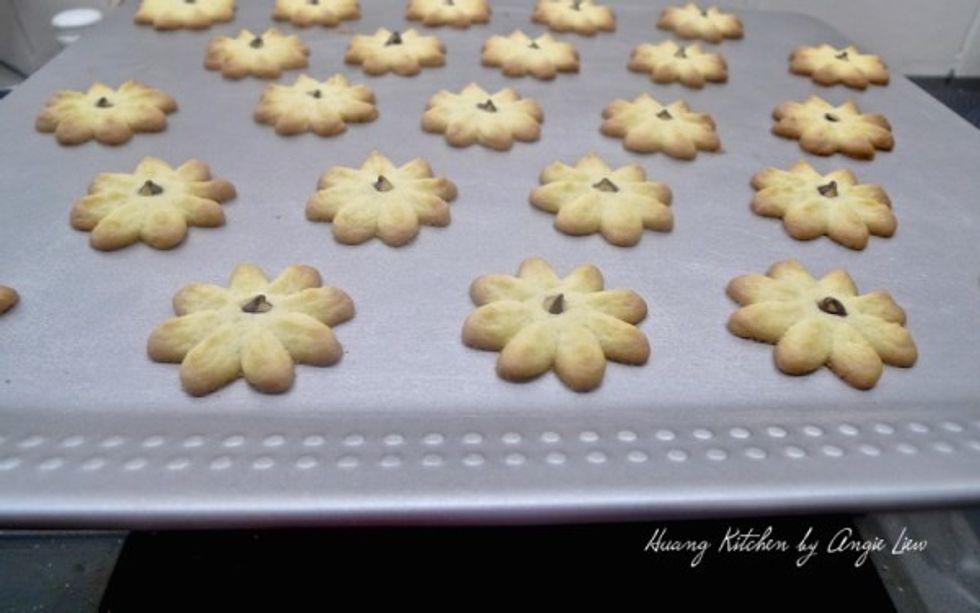 Remove the cookie sheet to cool on wire rack once cookies are baked, about 3 minutes.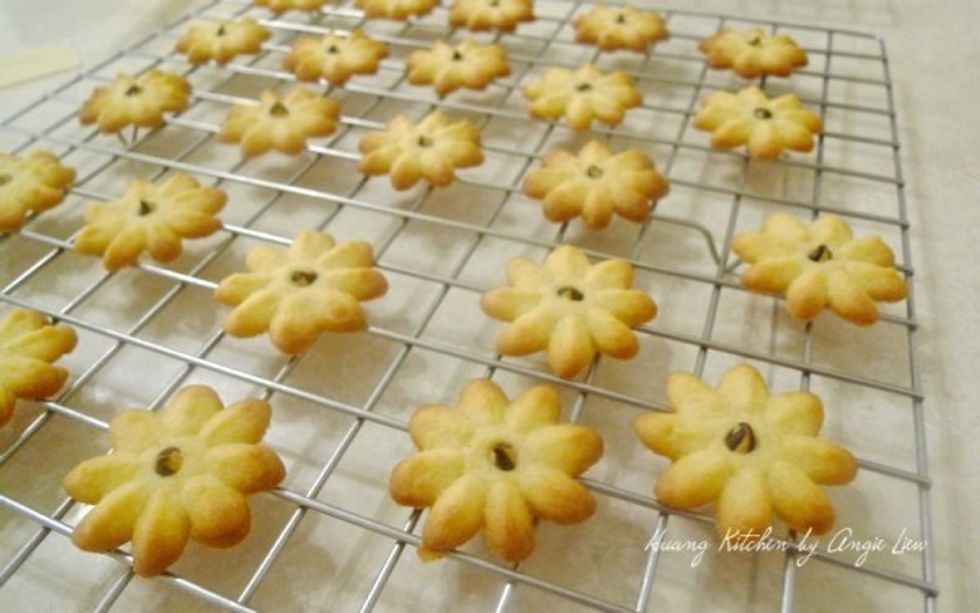 Then transfer the cookies onto wire rack to cool completely.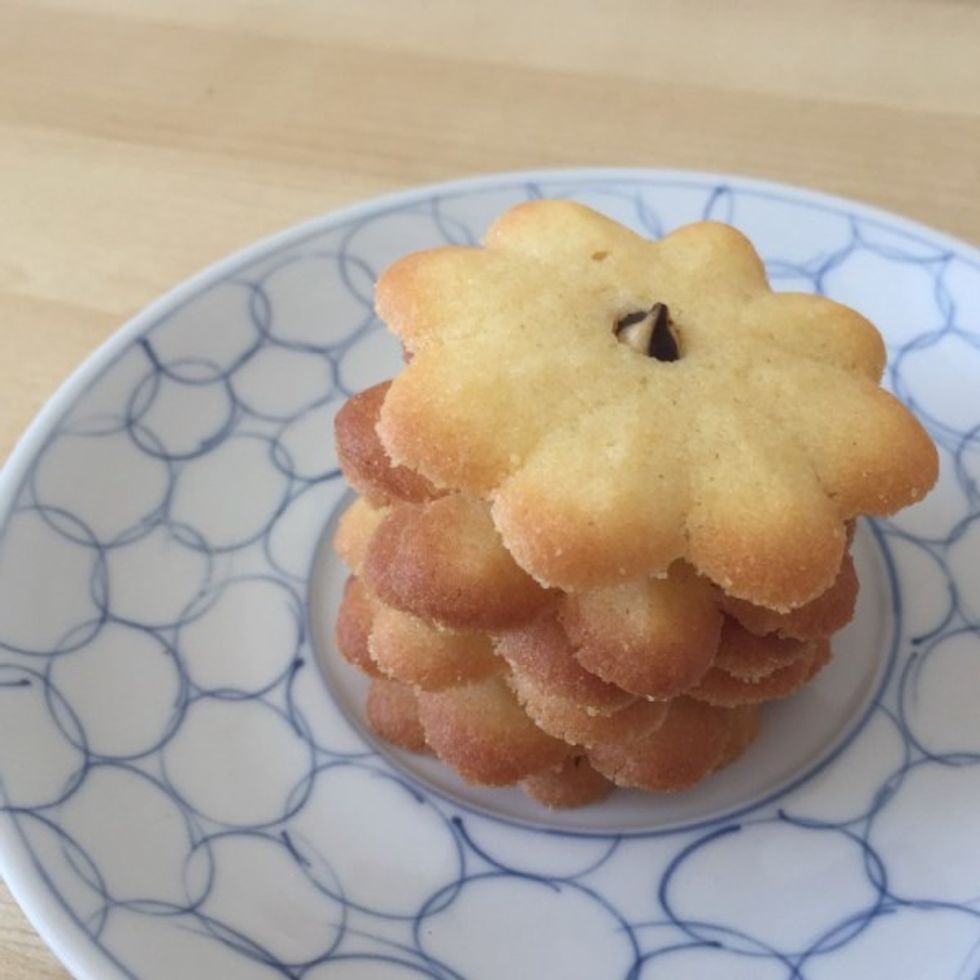 These simple crispy butter cookies are not too sweet but super buttery and delicious. They taste real good with a cup of freshly brewed good quality tea.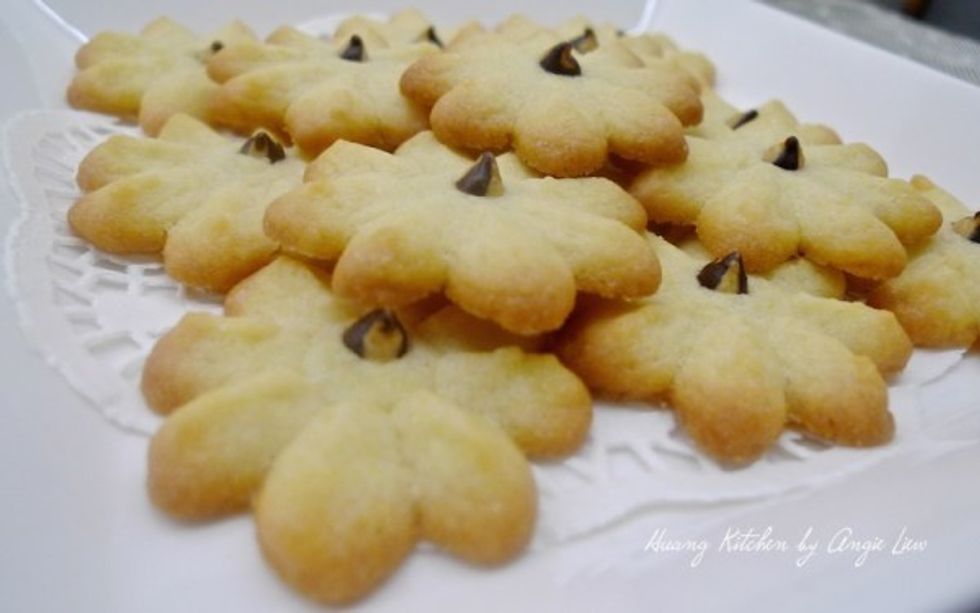 They can be stored in airtight containers at room temperature for several weeks. It makes a perfect addition as Christmas Butter Cookies for the festive season. As always, ENJOY!
2.0c unsalted butter, room
1/3c white sugar
2.0 eggs. large & room temperature
1/2c all-purpose flour
1/2tsp salt
2.0tsp vanilla extract
Huang Kitchen
For more step-by-step recipes and cooking tips, visit my website at \nhttp://www.huangkitchen.com