Need an easy, crowd-pleasing side dish for brunch or dinner?! Healthy alternative to potato chips and hash. Perfect for a Super Bowl party!
51
Preheat oven to 350 degrees F.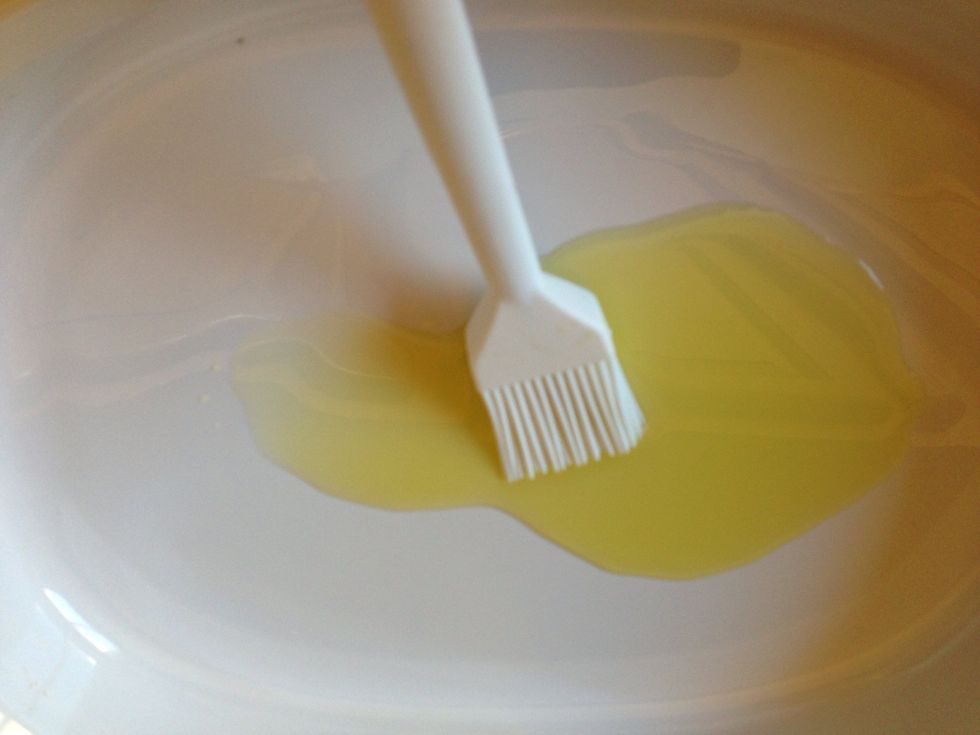 Oil the bottom of a ceramic baking dish well with a brush. The oil on the bottom will prevent the potatoes from sticking to the dish so be generous.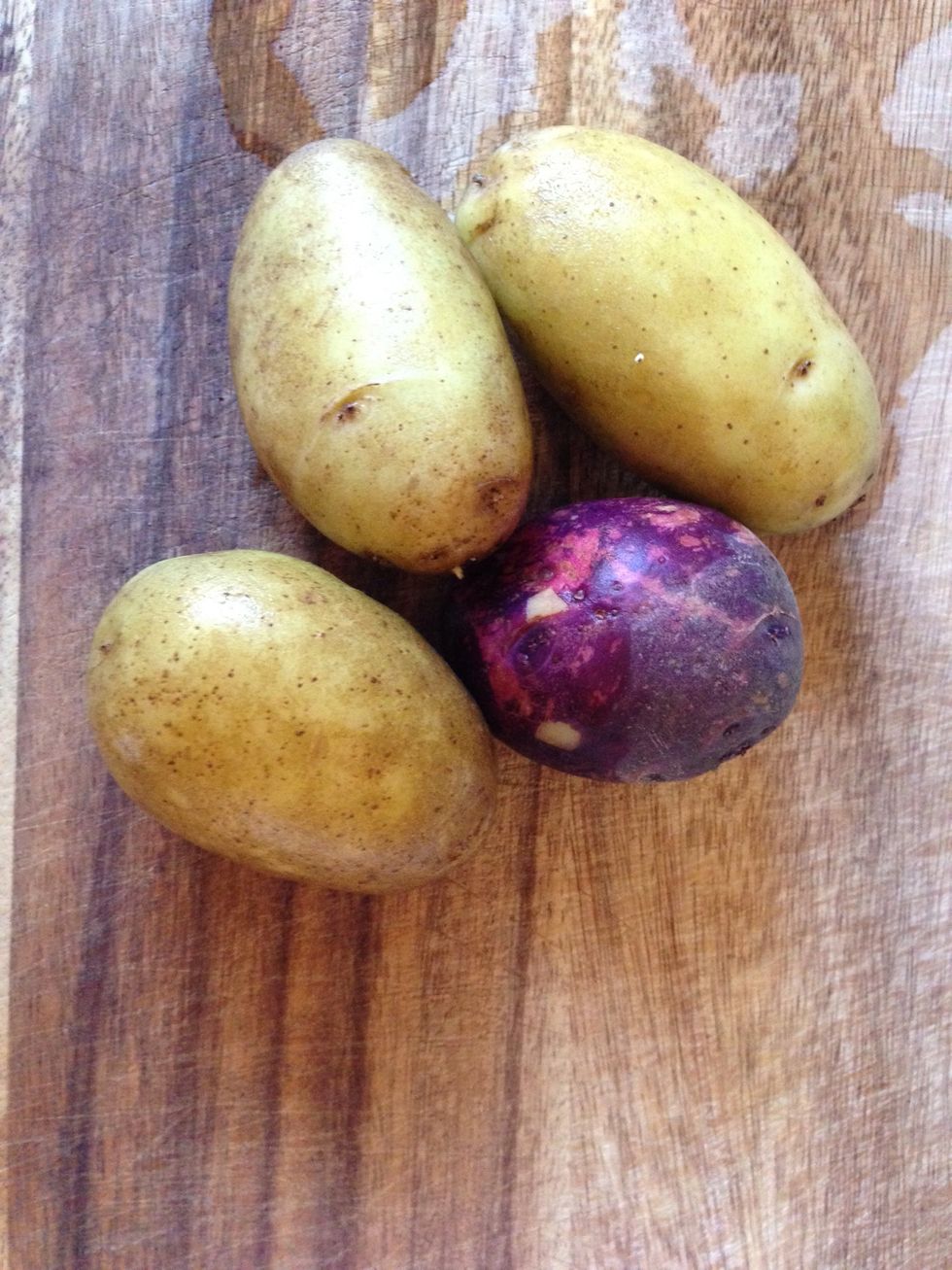 Scrub (using a brush) and wash the potatoes well. Use 1 small or 1/2 of a large potato per person. Use any baking variety potato, like Russet, Viking, or Yukon Gold. Pictured: purple Viking and Yukon.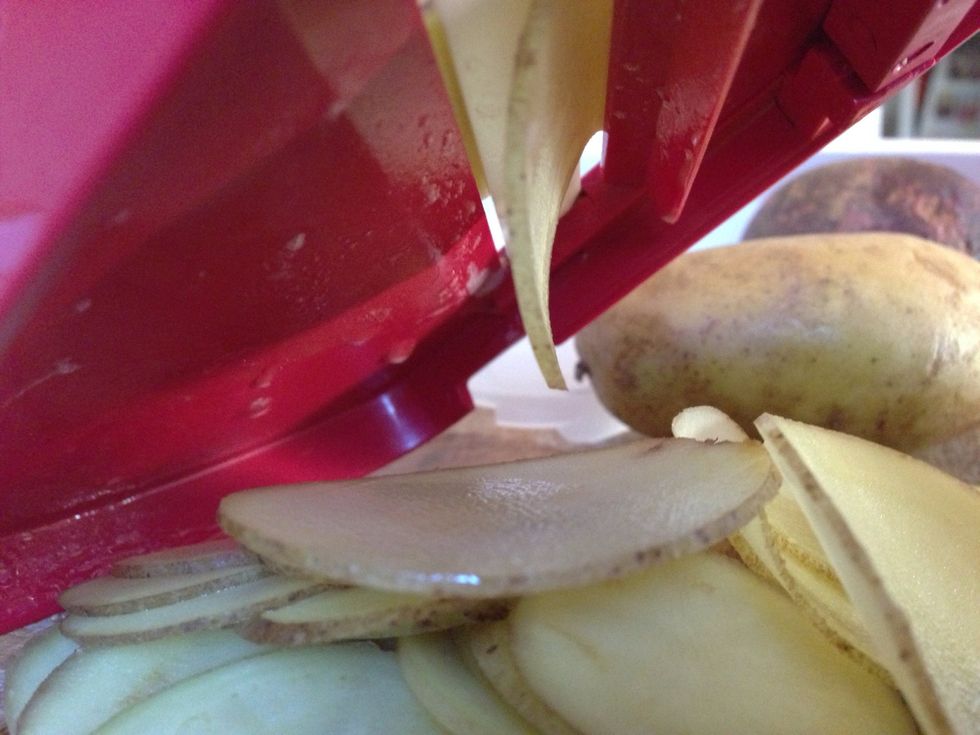 Thinly slice the potatoes. I used a mandoline to get even, thin circles. I prefer the 2.0 mm setting.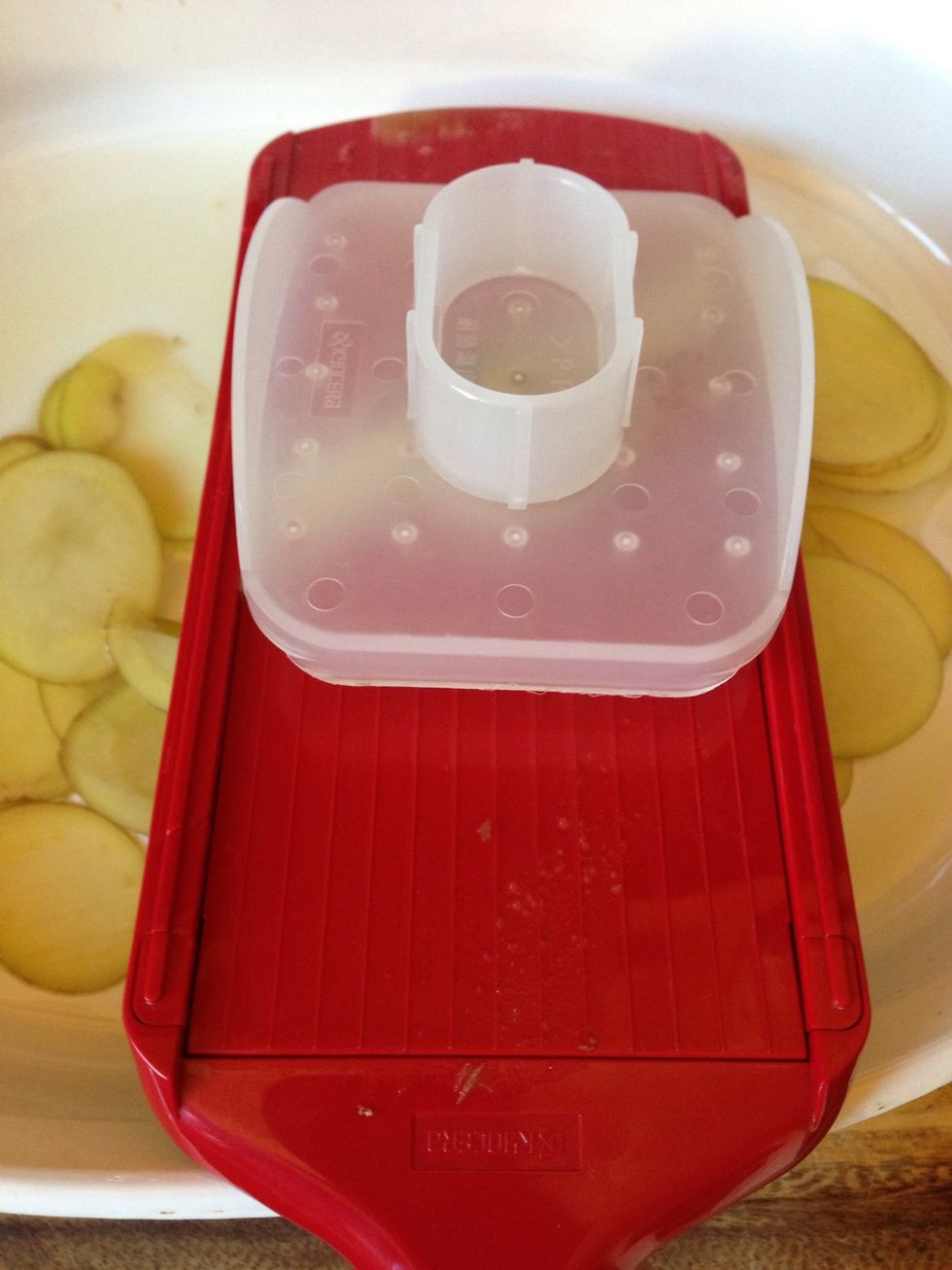 Use the safety guard on the mandoline!!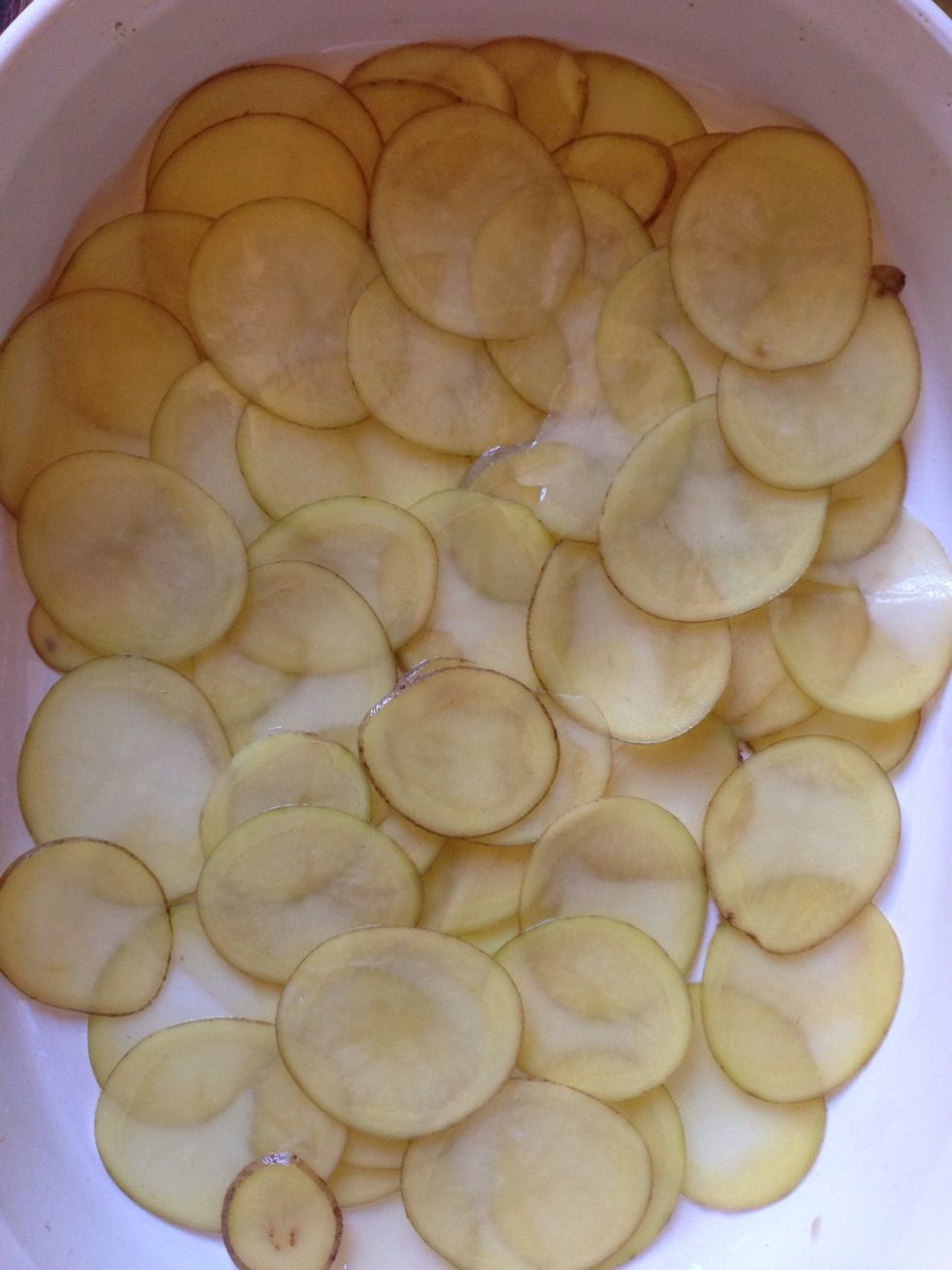 We will make three layers of potatoes. Layer the potatoes on the baking dish in single layer. A little overlap is perfectly okay.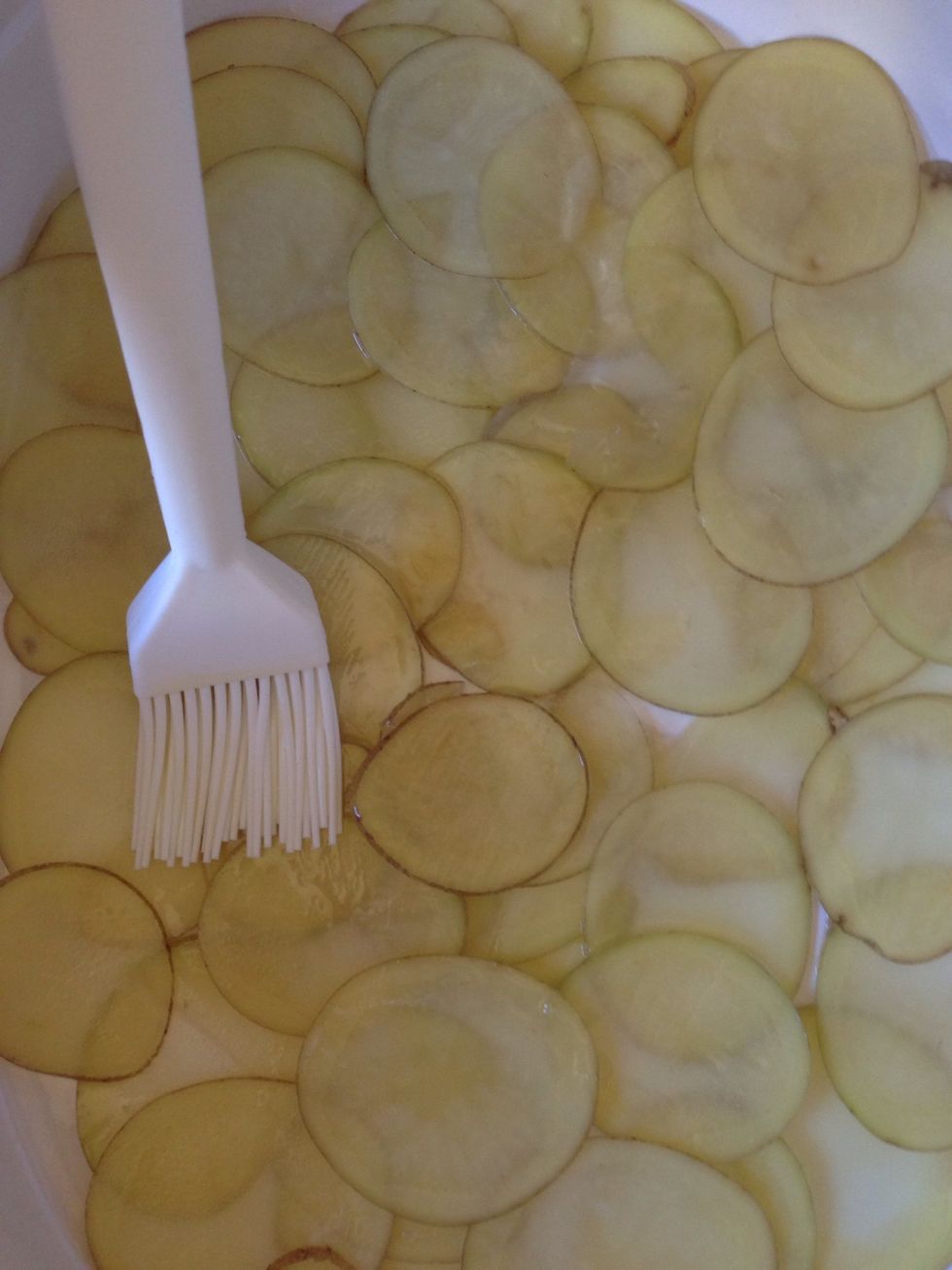 Brush this layer with olive oil.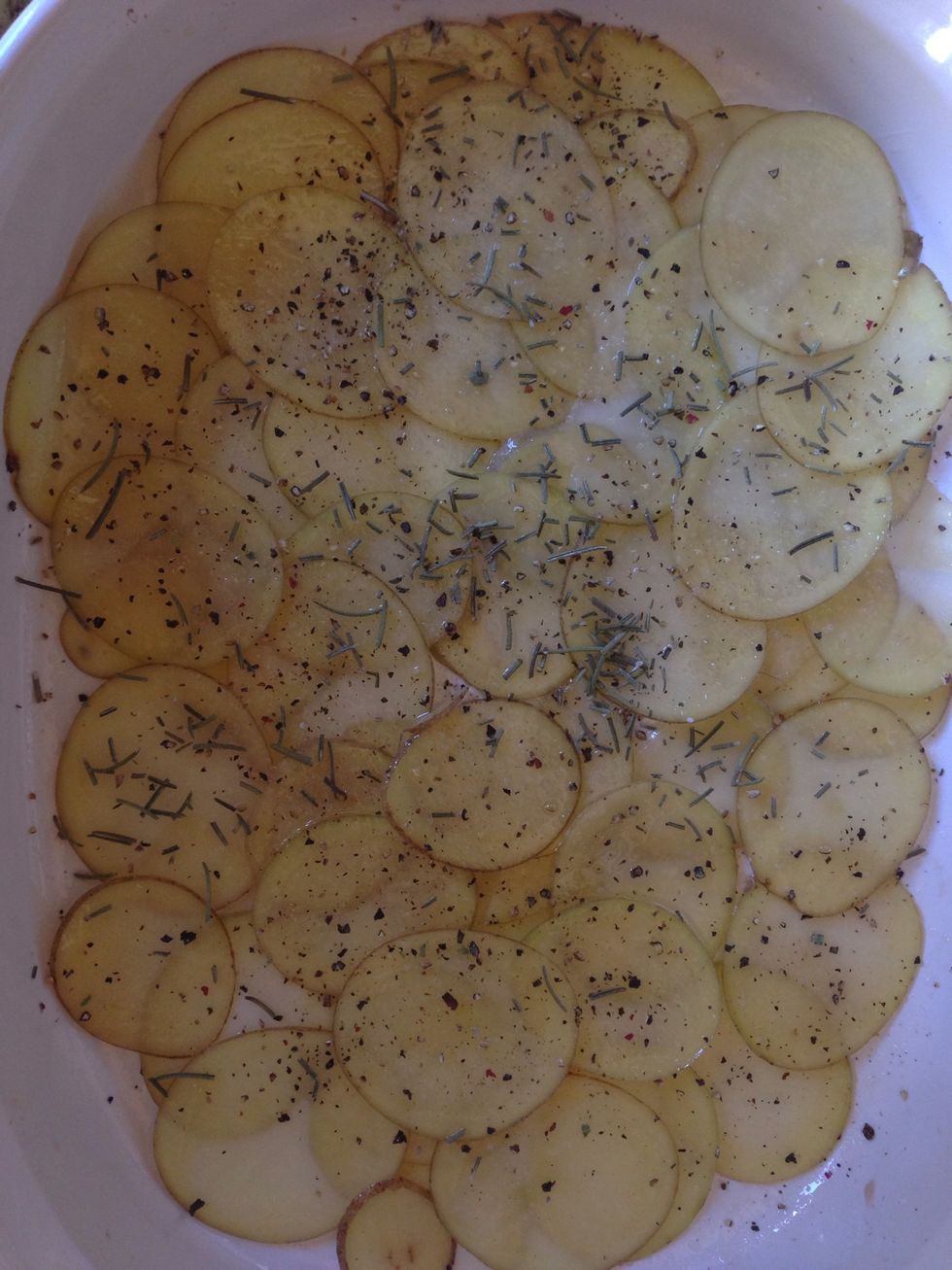 Generously, sprinkle rosemary, black pepper and sea salt over the layer of potatoes. The amount really depends on how much flavor you like. Remember, you will do this three times.
Repeat with the second and third layer of potatoes.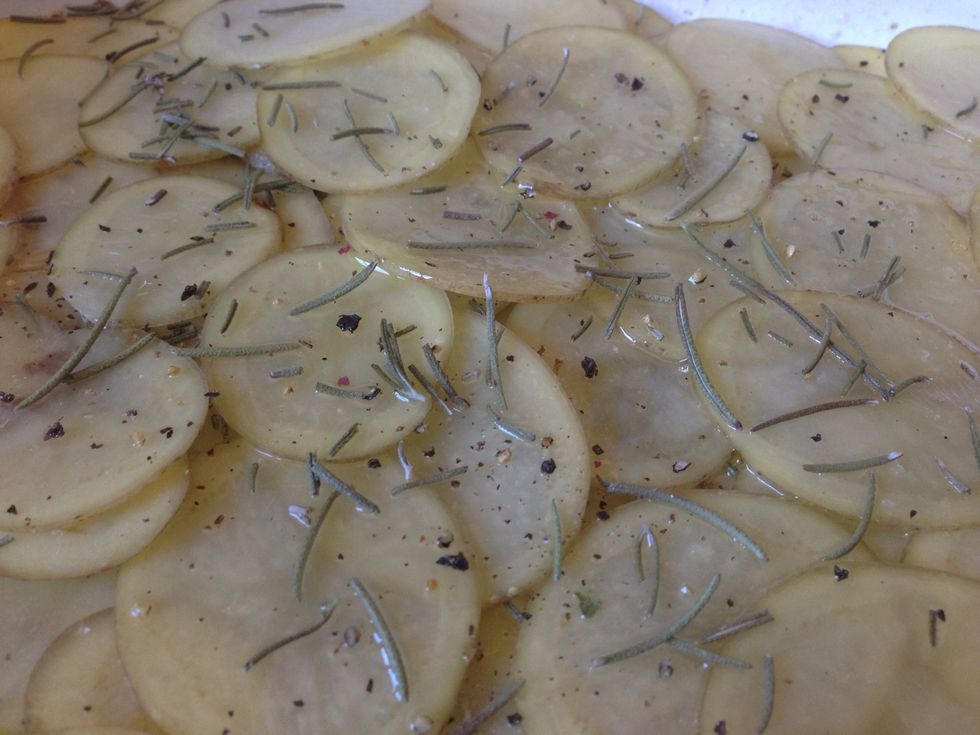 Don't forget to brush olive oil and sprinkle the rosemary, black pepper, and salt between the layers. Top with the same.
Bake for 35 minutes on the rack closest to the top.
Pull out of the oven when the top layer is crispy and slightly browned. The top layer will be crunchy and bottom layer will be a little soft. Serve warm.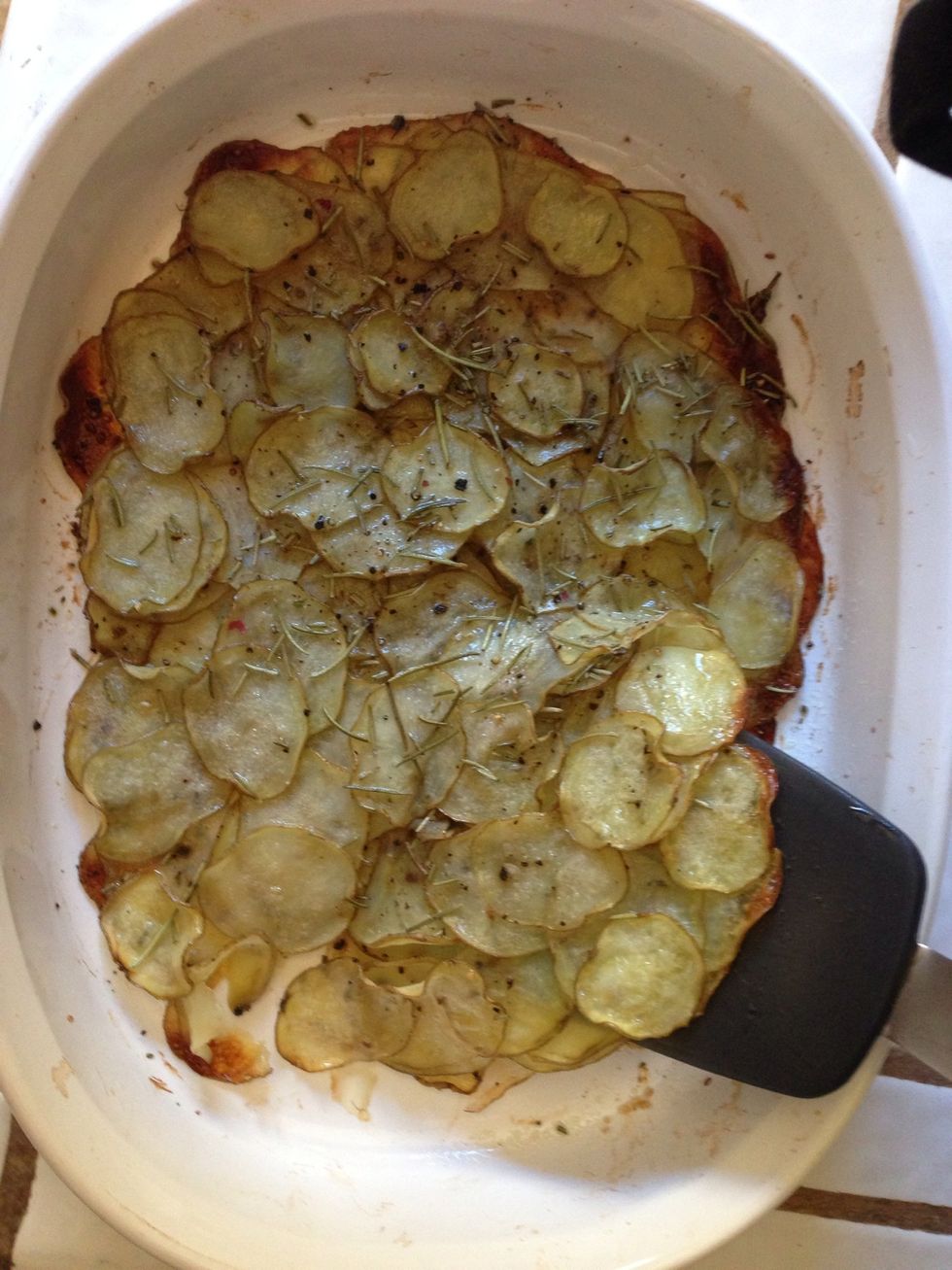 Optional. If you want both sides crispy, gently turn over the layers with a spatula. Be careful to not horribly breakup the layers. Bake for another 10-15 minutes. Both sides crispy!
Checkout my blog www.clubdinein.com for more recipes and health tips. @clubdinein
1.0 Russet potatoes
1/4c Olive oil
Rosemary, fresh
Coarse sea salt
Black peppercorn, freshly ground
Nimisha Ambati
Ayurvedic practitioner, holistic nutritionist, published scientist, startup entrepreneur. Delicious guides. Friends. Food. Fitness. @clubdinein on Instagram
San Francisco, California