How to make crispbread easy
I always have a small tin of this crisp bread, they tastes so nice and are so easy to make.
168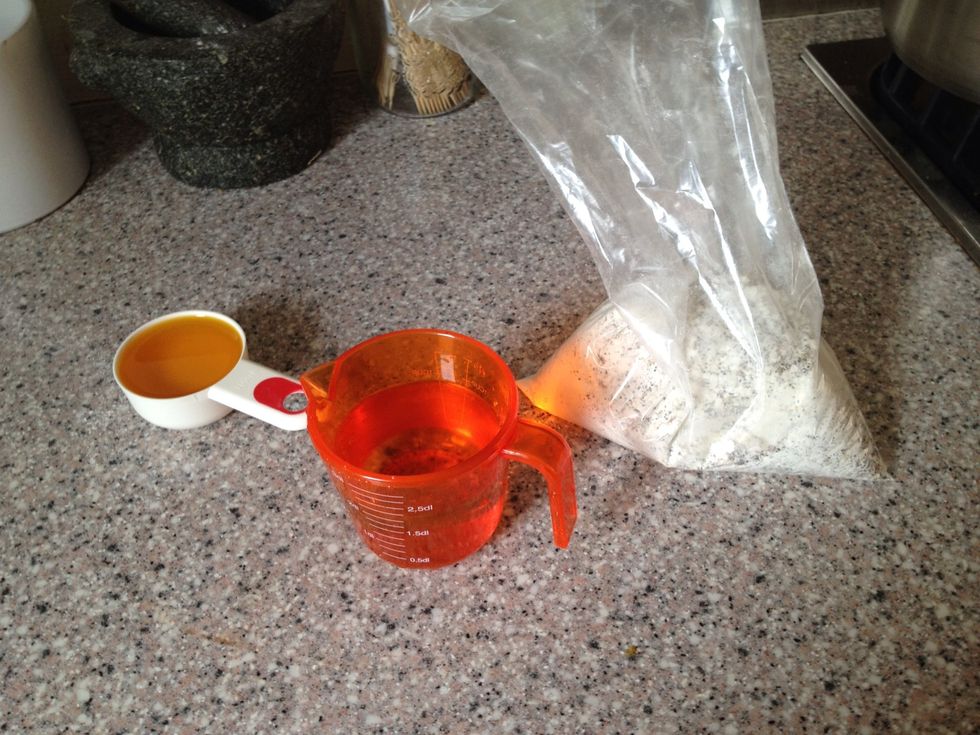 Turn your oven on at 390°F/200°C Mix dry ingredients in a zip lock bag. Se supply tab for quantity. Use any seeds you like. I like poppy seeds so I added some. Add spices if you like.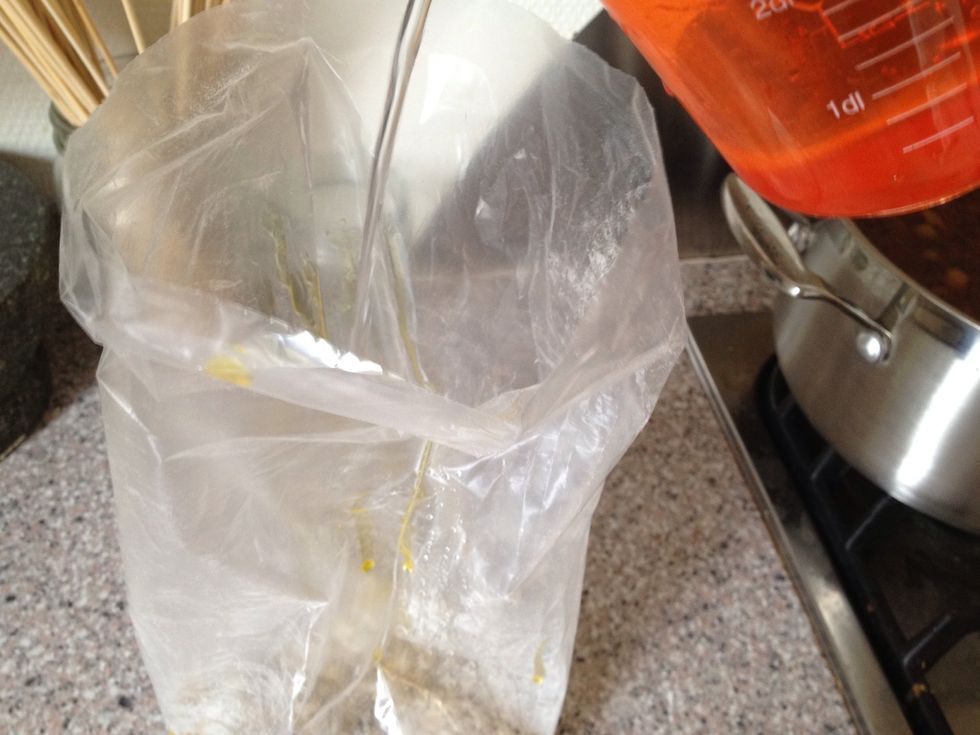 Add water and oil and close the bag. Knead the bag until you have an even mix.
Divide the dough in two, and bake one portion at a time.
Roll the dough between two sheets of baking paper. Roll the dough as thin as possible.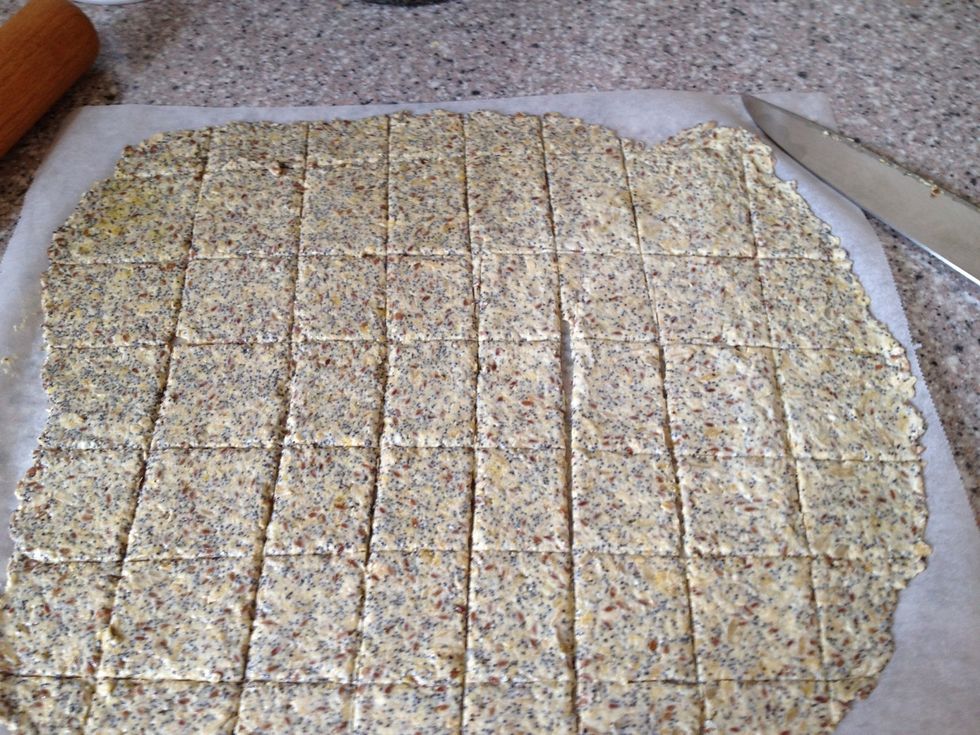 Remove the top piece of baking paper and cut into squares or what ever shape you want and as big as you want. Bake for 20 minutes at 390°F/200°C. Brake up the pieces and cool on a cooling rack.
Serve just as they are as a snack, or with cheese, sausages, cucumber or with a dip. Keep in an airtight container. Will keep for a month, that is if you don't eat them.
1/2c Oatmeal
1/2c Flax seed
1/2c Sesame seed
1/2c Sunflower seeds
1/2c Pumpkin seeds
1.0tsp Baking powder
1/2tsp Salt
1/4c Flour
1/2c Oil
1.0c Water