Use this recipe for my peach crème fraîche guide :) (Peach crème fraîche pie guide coming soon)
36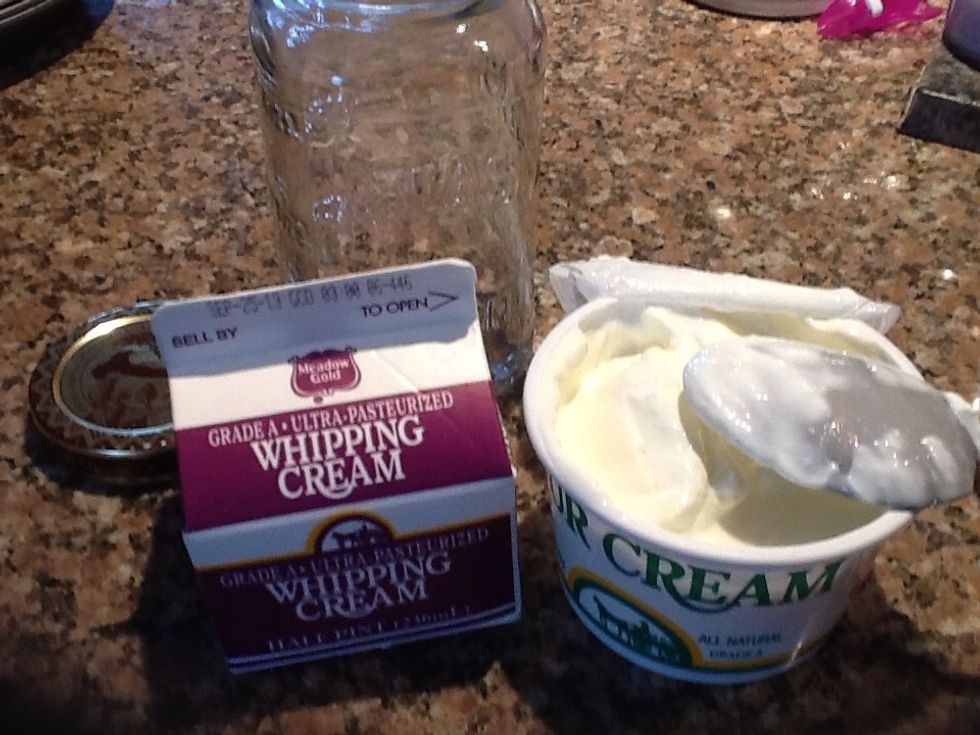 Gather two ingredients and mason or glass jar.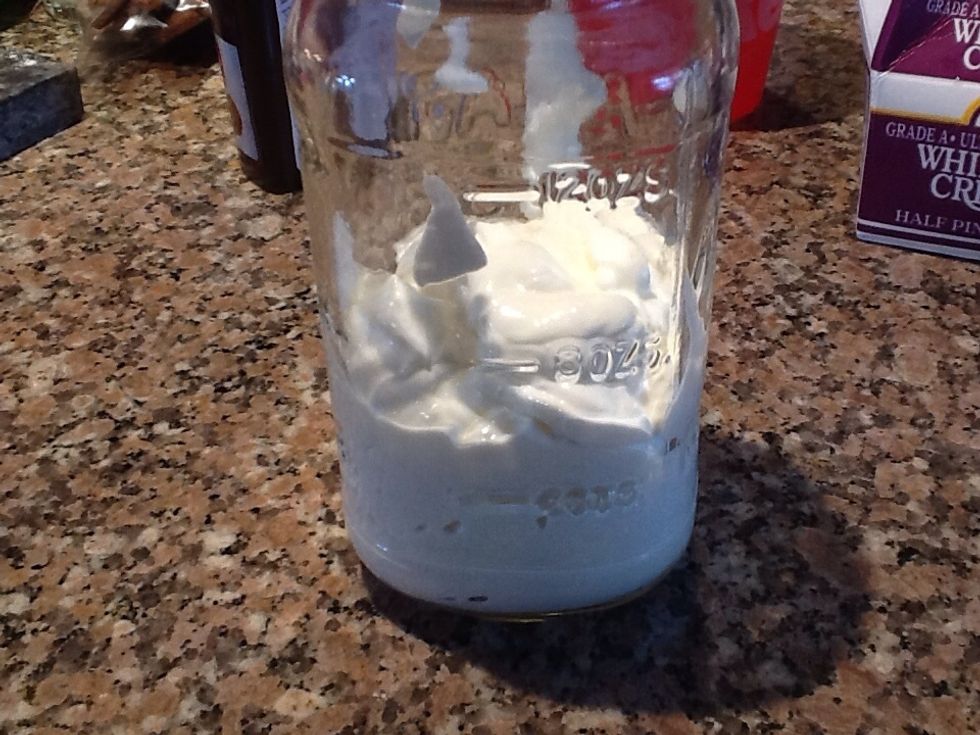 Put sour cream in jar.
Pour whipping cream in jar.
Close jar and shake well for about 30 seconds and set it aside in room temperature for about a whole day, or until thickened like "Cool Whip" texture.
Keep jar stored in a warm place to speed up the process. Shake the jar every so often. When thick, refrigerate for at least 4-6 hrs before using.
Finished crème fraîche :) (Sorry for the bad photo quality)
8.0oz Sour cream
1/2pt Heavy whipping cream
Sarah K
Twenty something year old teacher living in paradise. Disclaimer: recipes are not my own, I've modified some to fit my taste buds.