Preheat oven to 350 degrees Fahrenheit.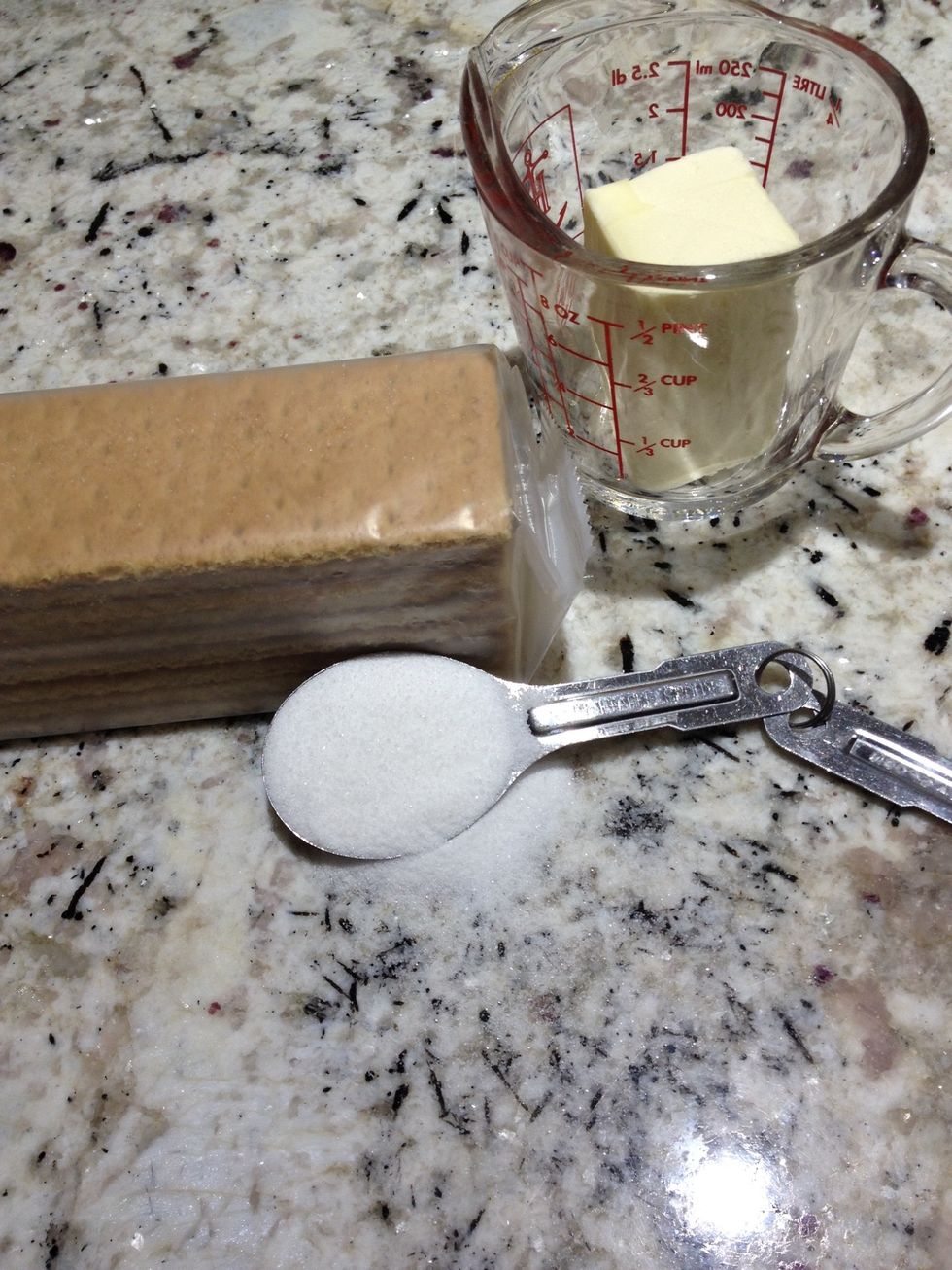 Gather your ingredients for the crust: graham crackers, sugar, and butter.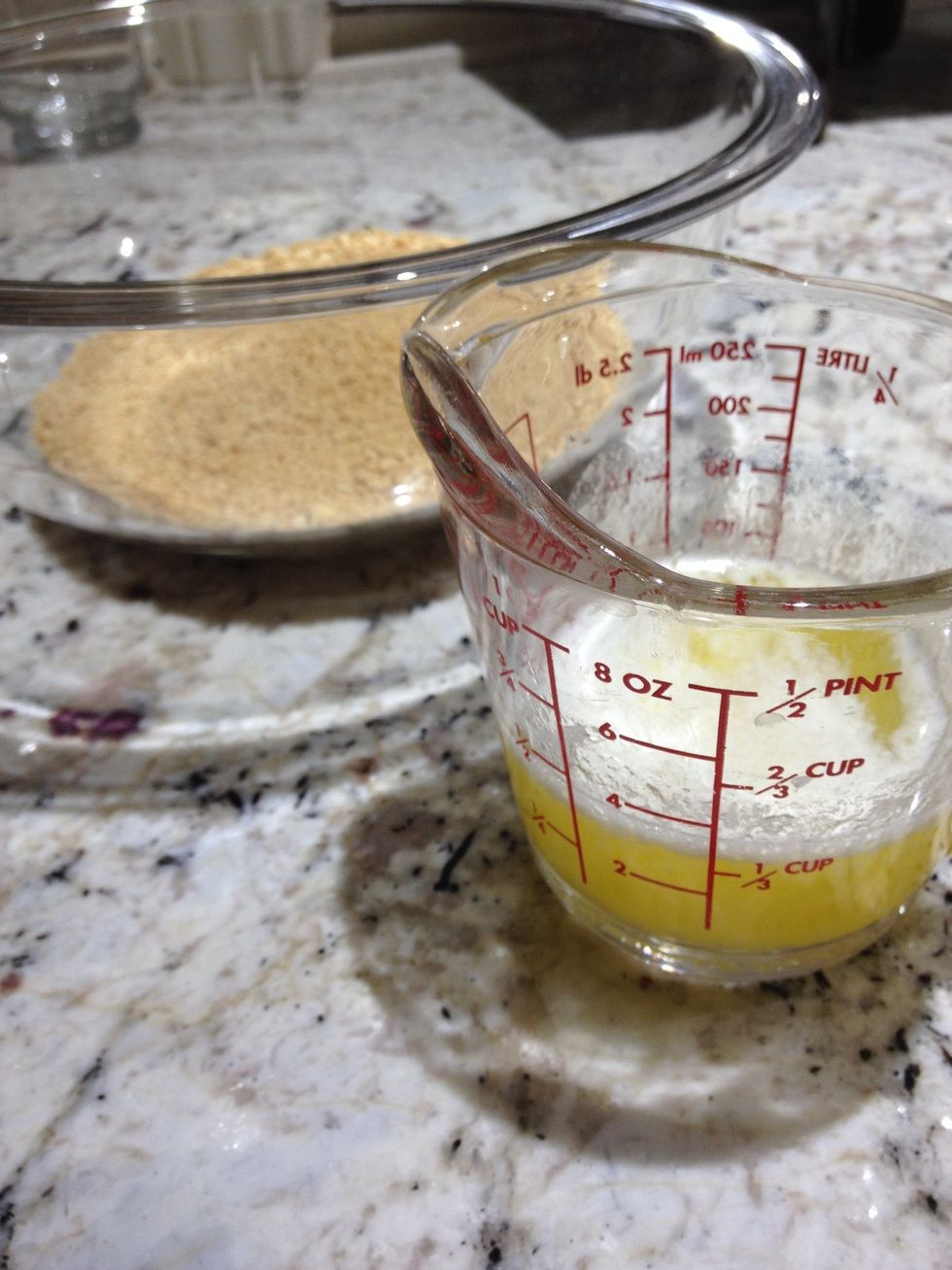 Finely crush the graham crackers and melt the butter. I crush the crackers by putting them in a large plastic baggie and smashing them with a heavy rolling pin.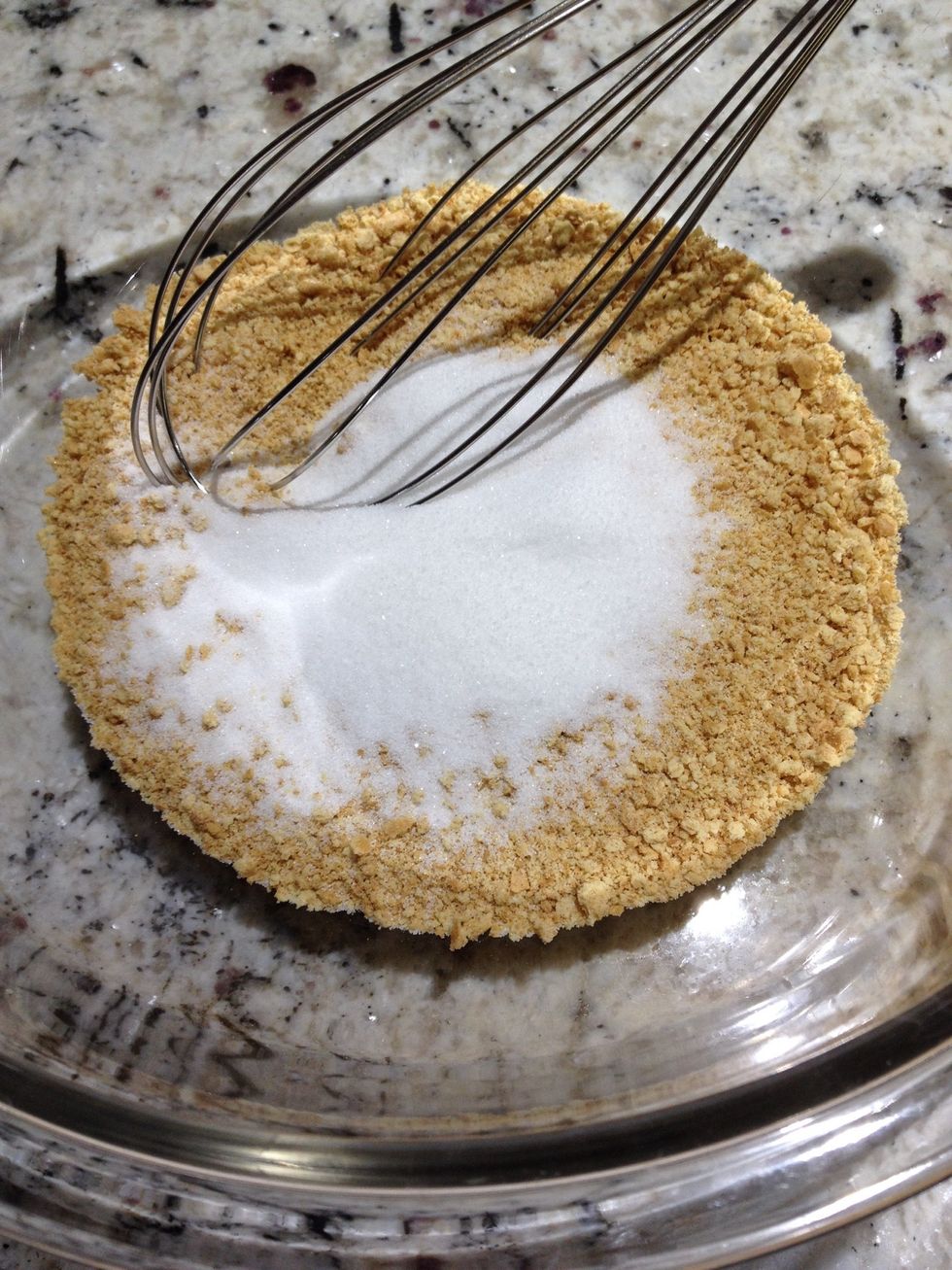 Whisk together the crumbs and sugar in a medium bowl.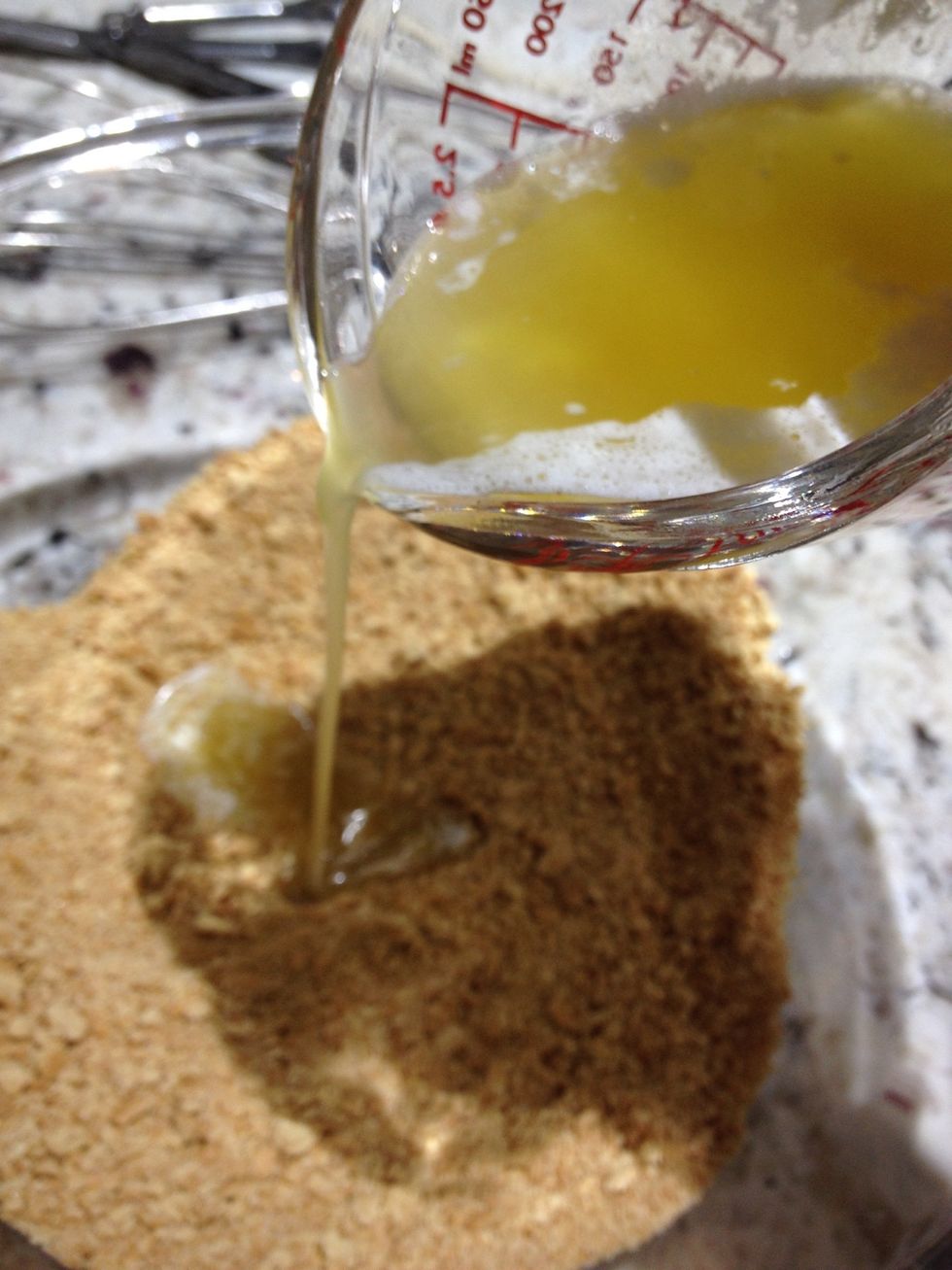 Pour in the butter, and mix with a fork until moistened.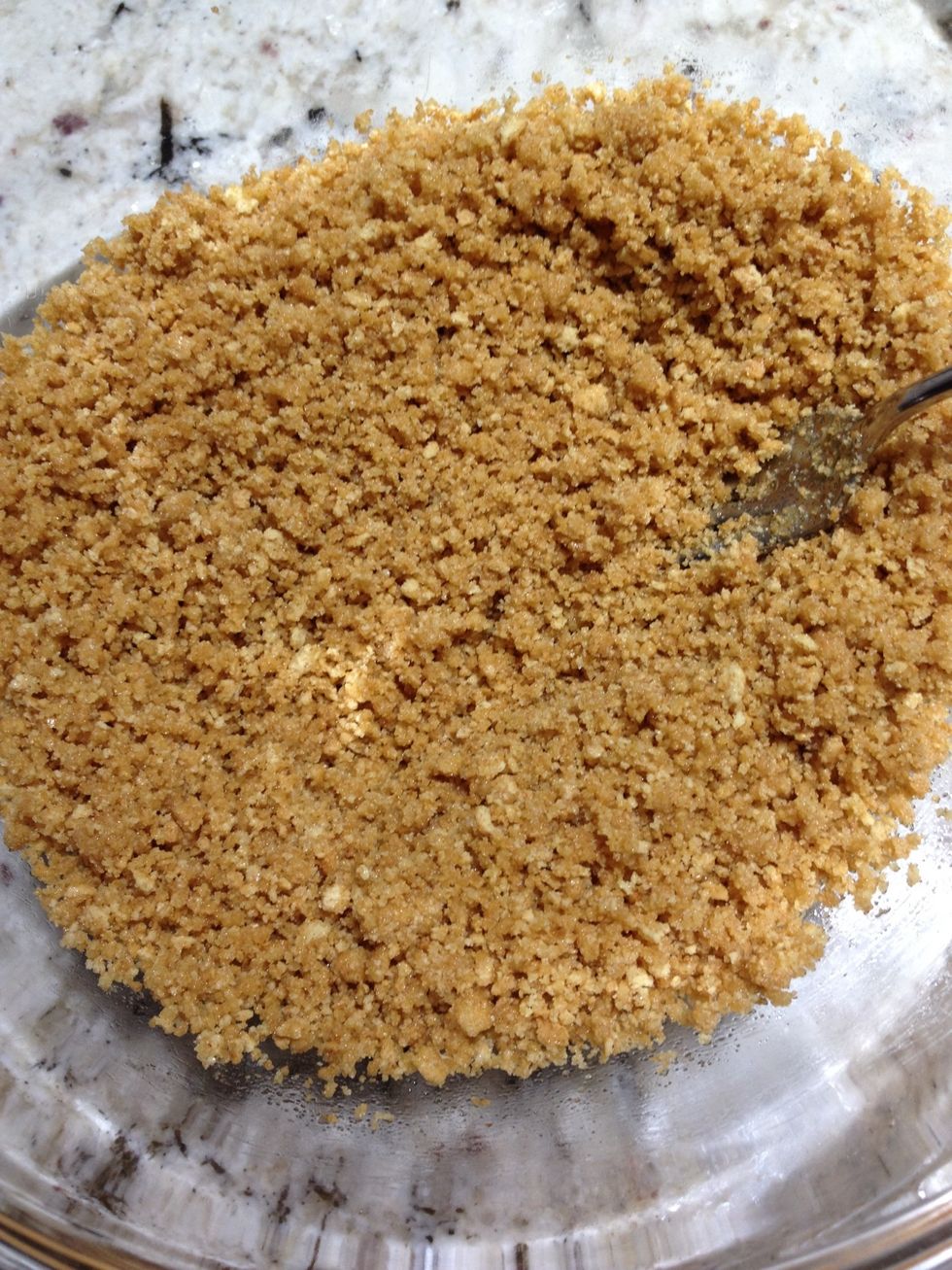 It should look something like this.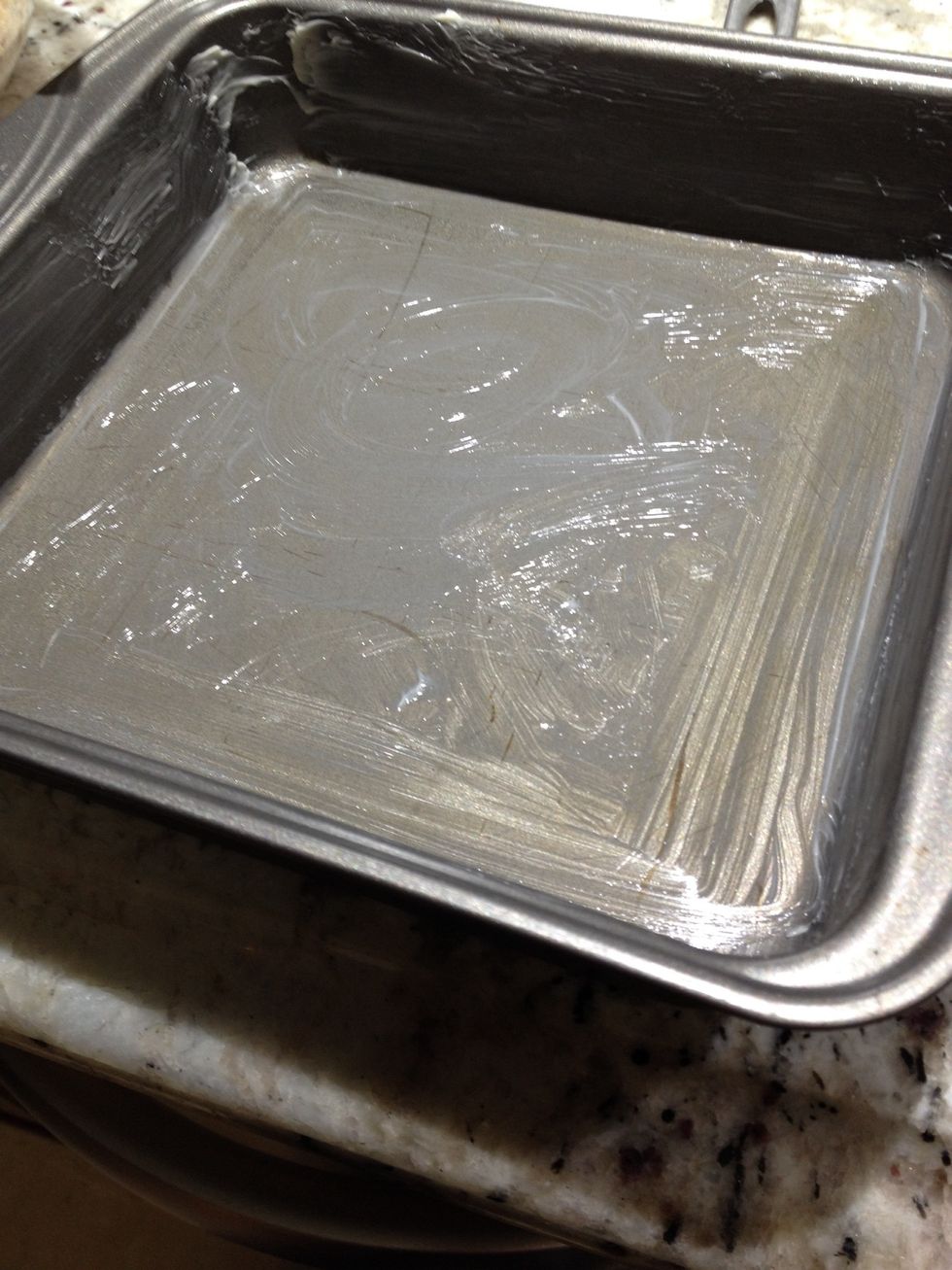 Generously butter an 8x8 pan.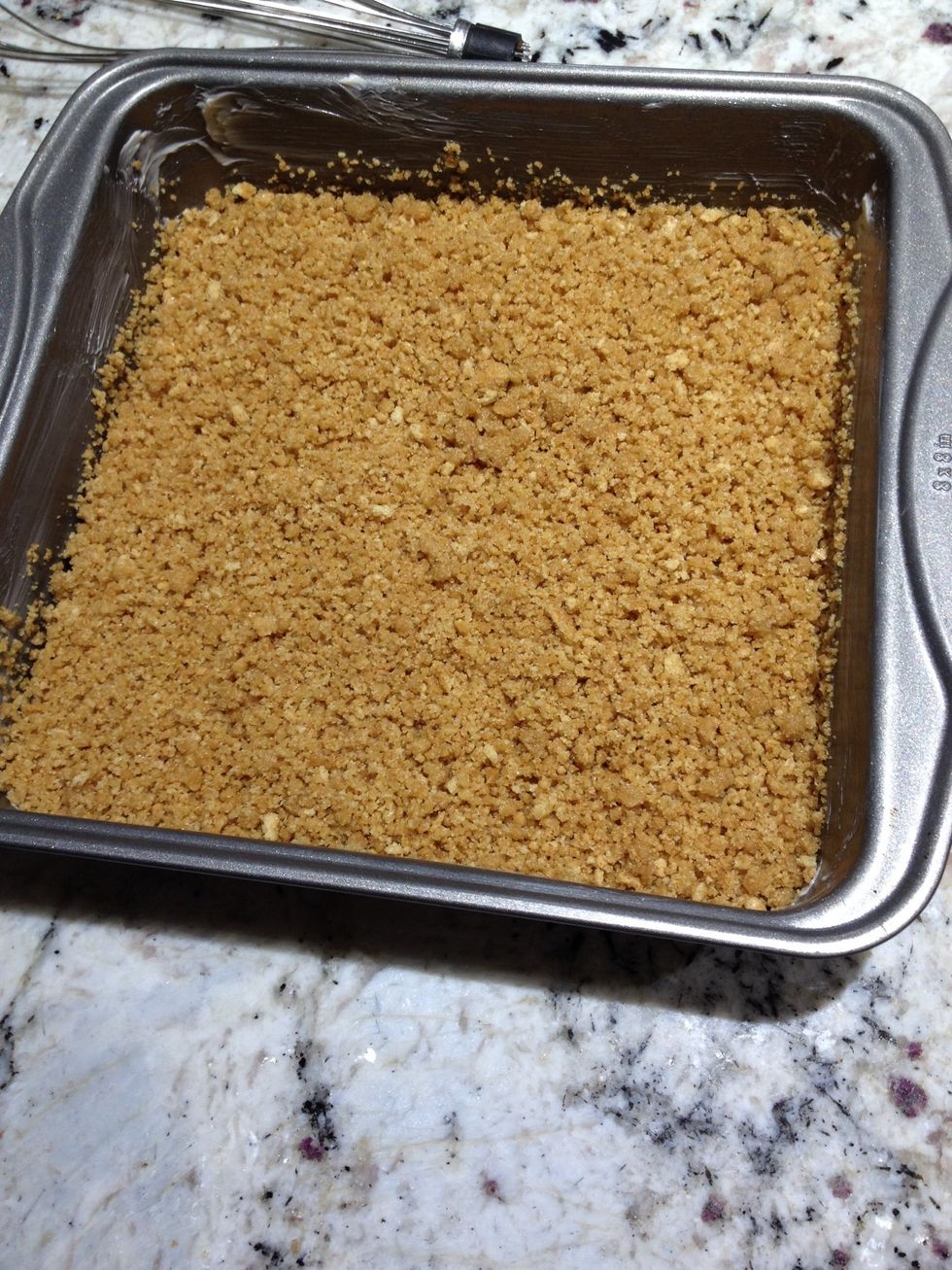 Dump in the crust mixture, shake it around to spread it out evenly.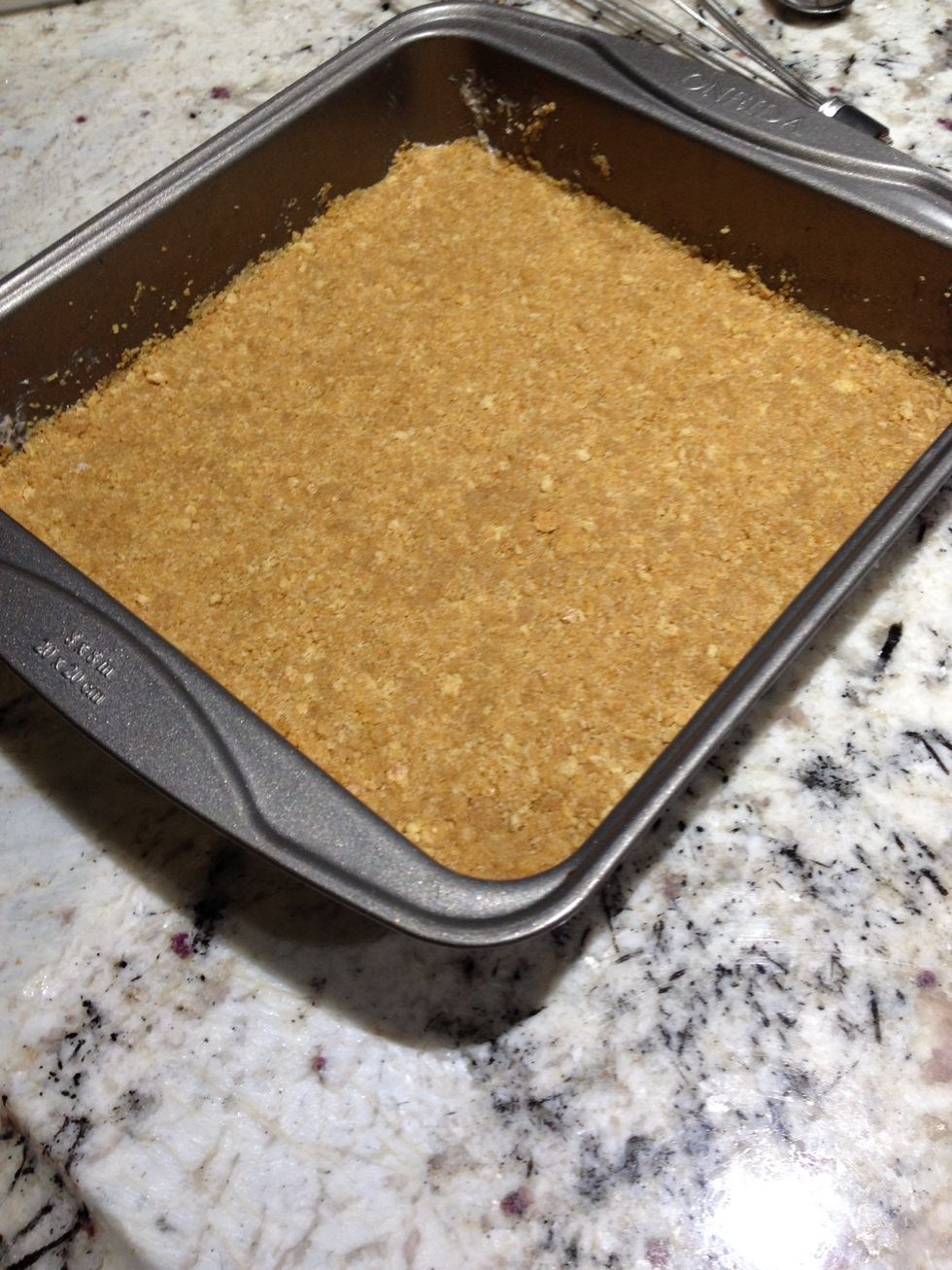 Firmly press the crust into the pan and pack it down. Bake for 10 minutes.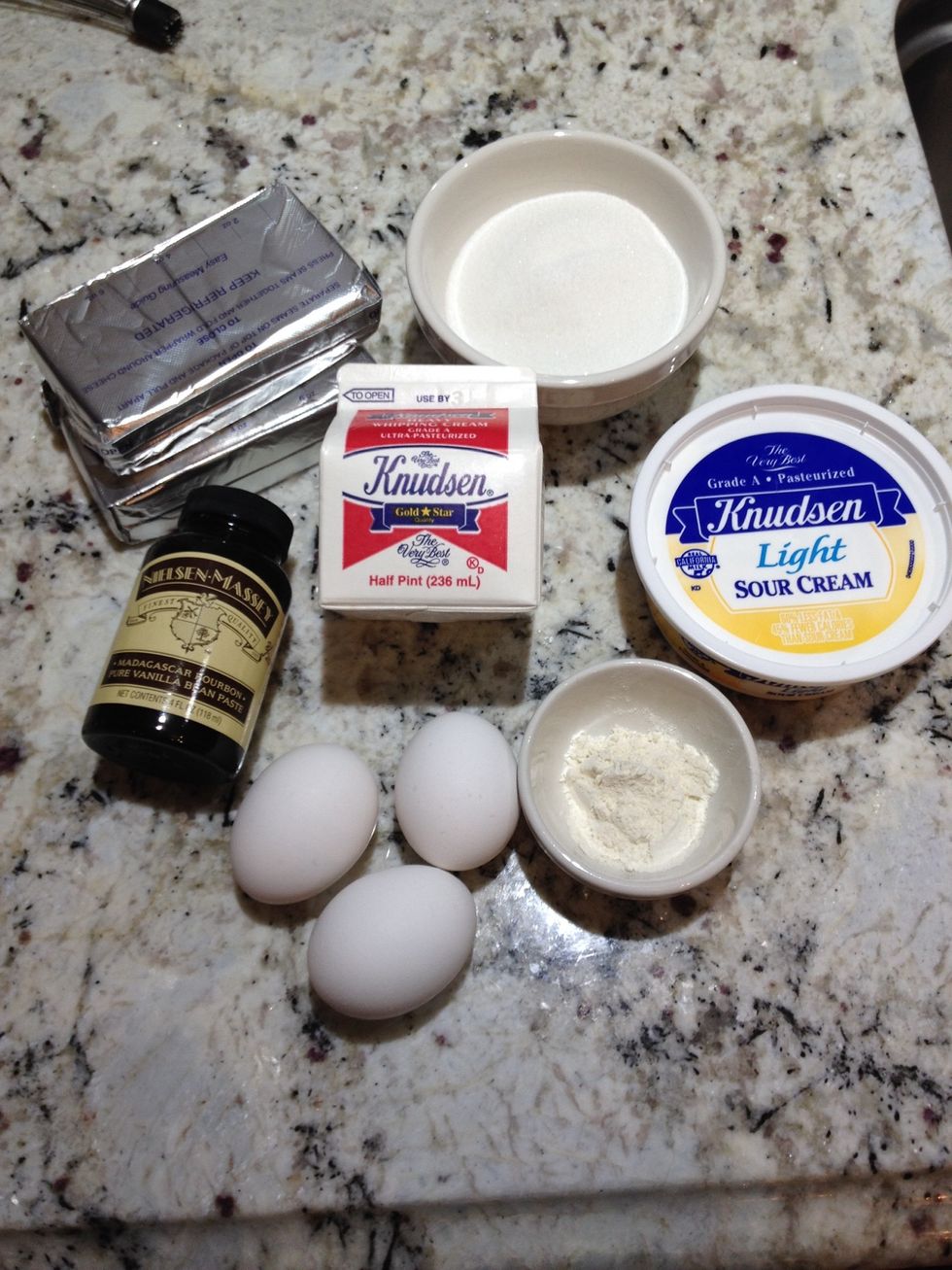 While the crust is in the oven, gather your ingredients for the cheesecake filling.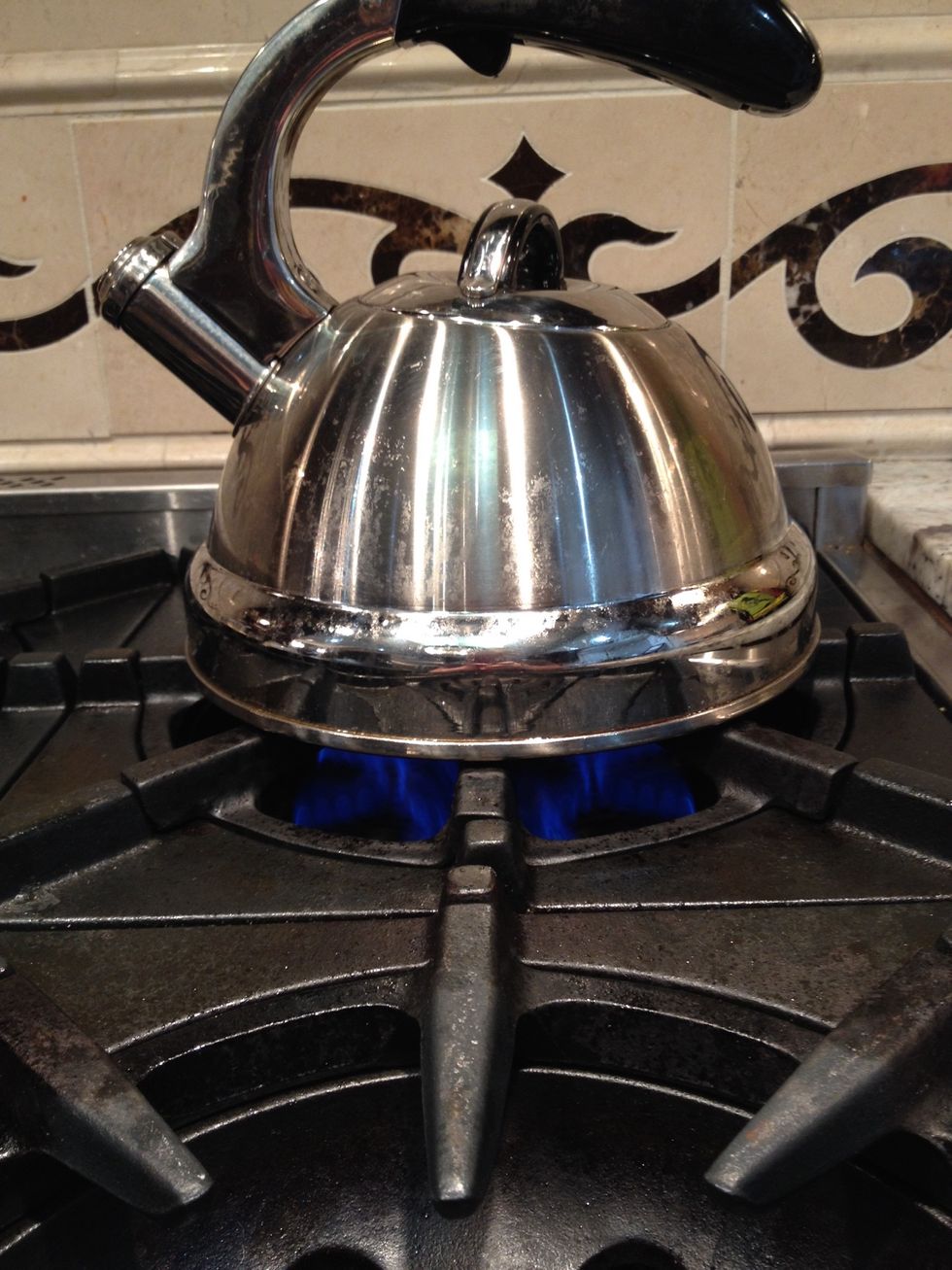 Set a kettle of water on to boil.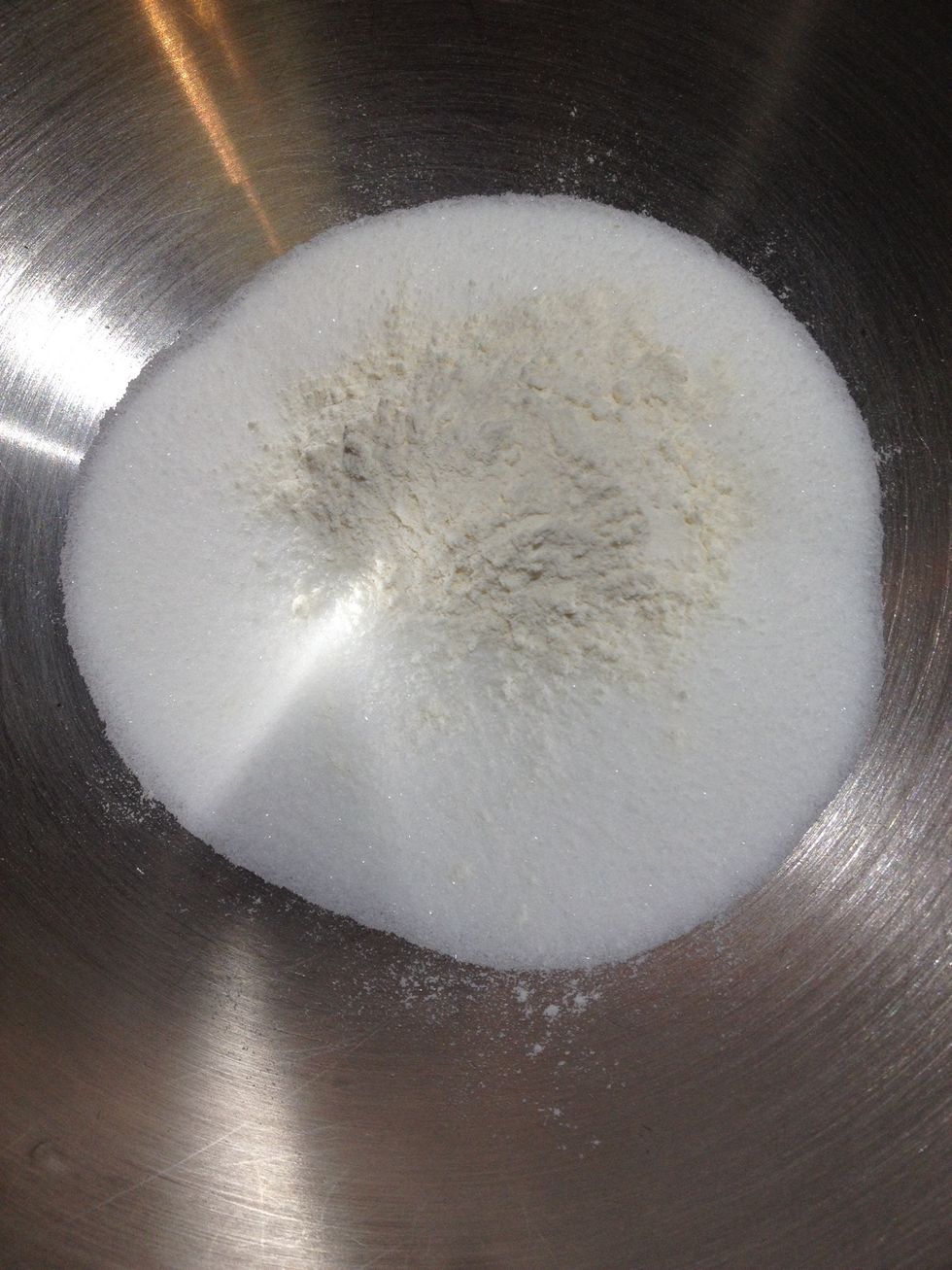 In the bowl of a standing mixer, whisk together the sugar and flour.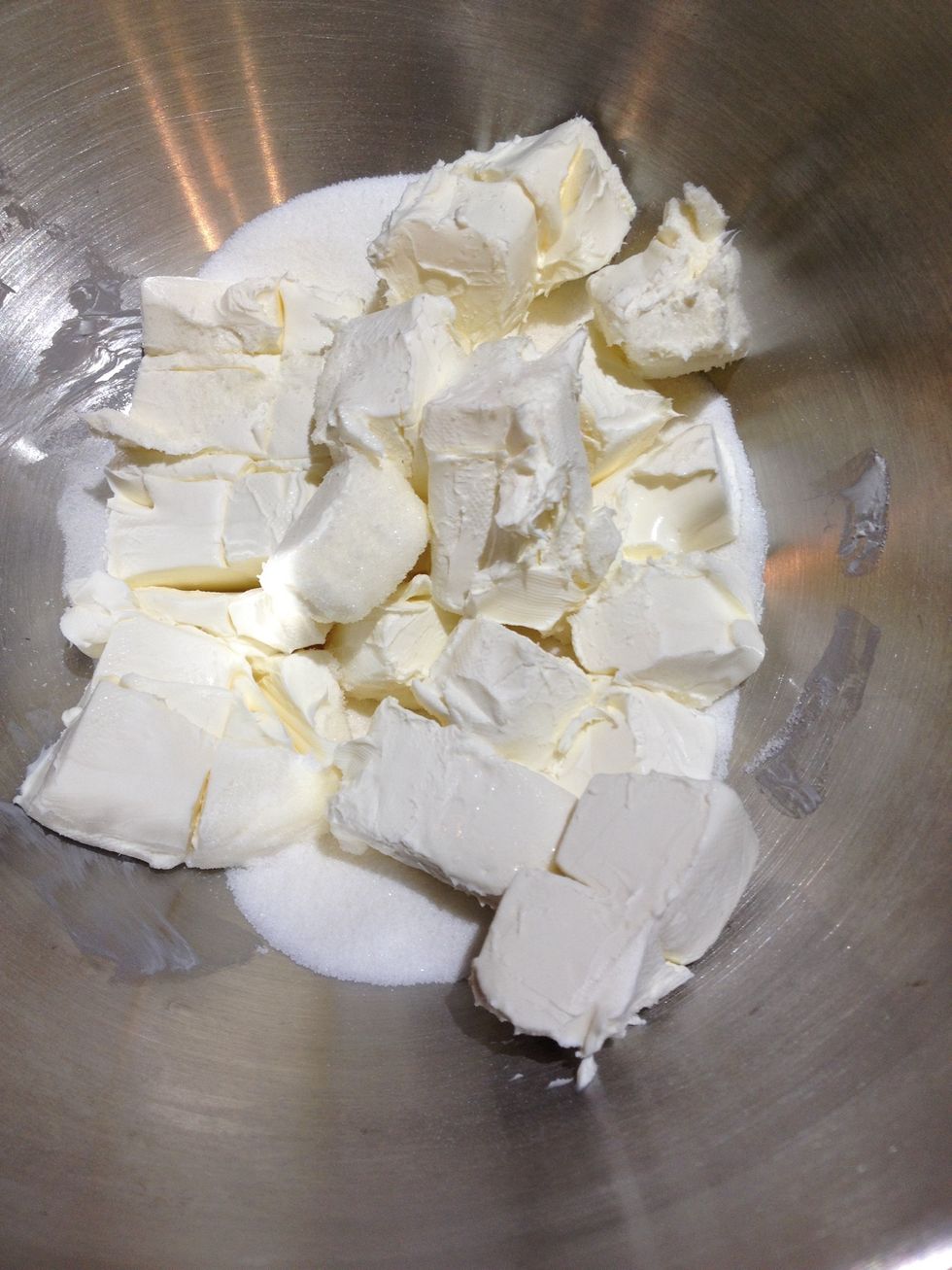 Add the cream cheese, make sure it's softened at room temperature.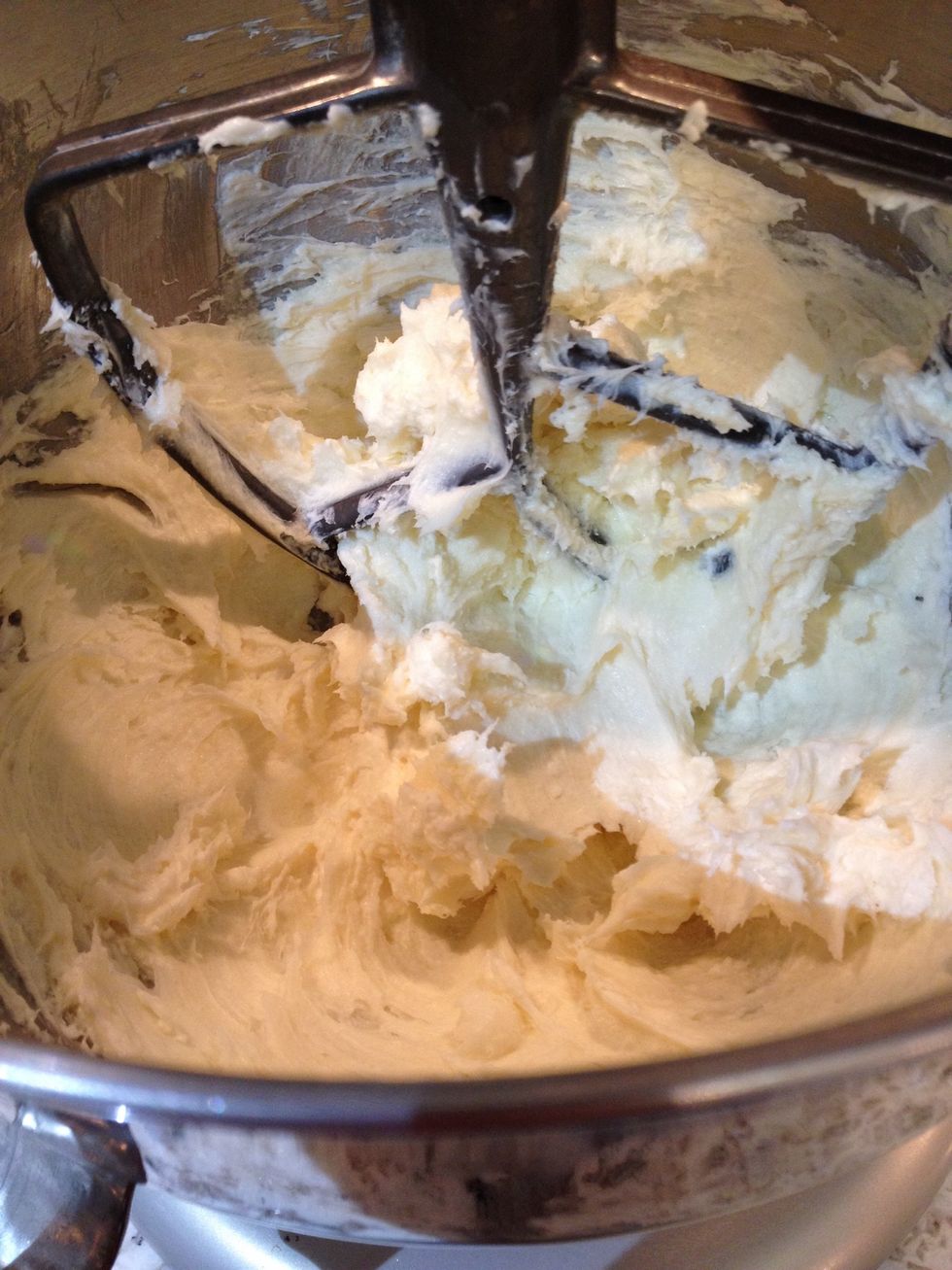 Mix on low with your mixer until combined, scraping down the sides every so often.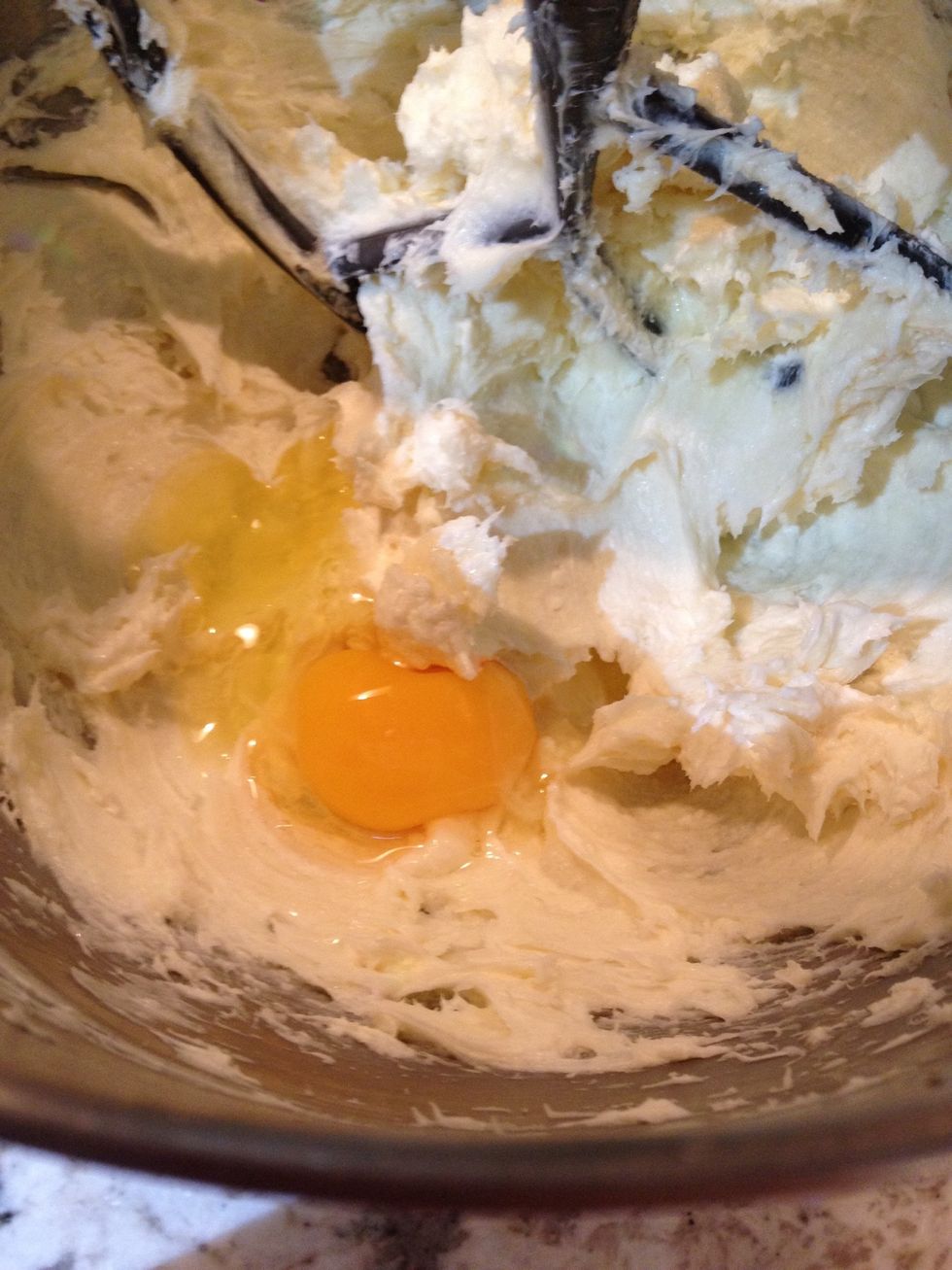 Add the eggs one at a time, mixing completely after each.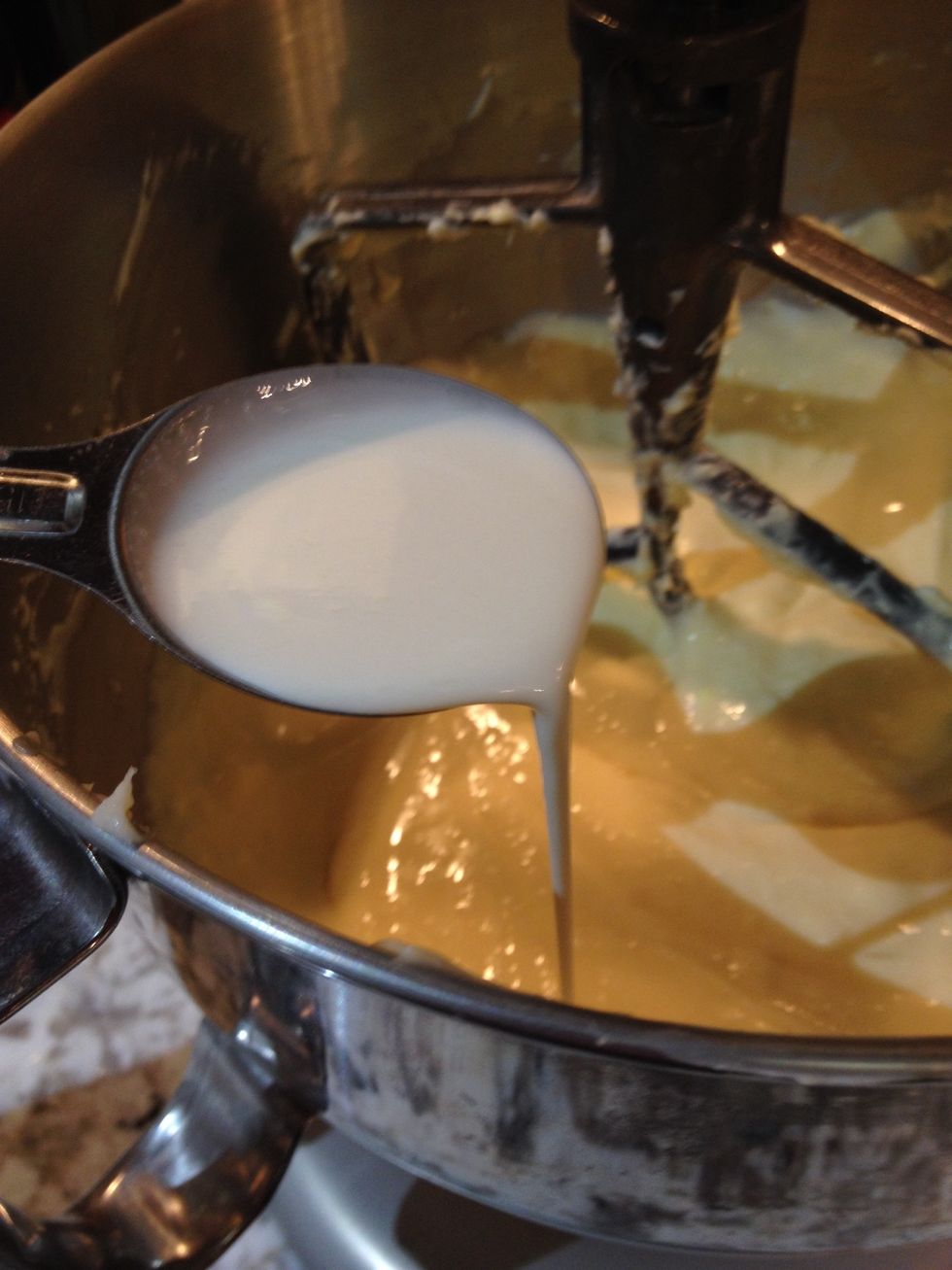 Add the heavy cream...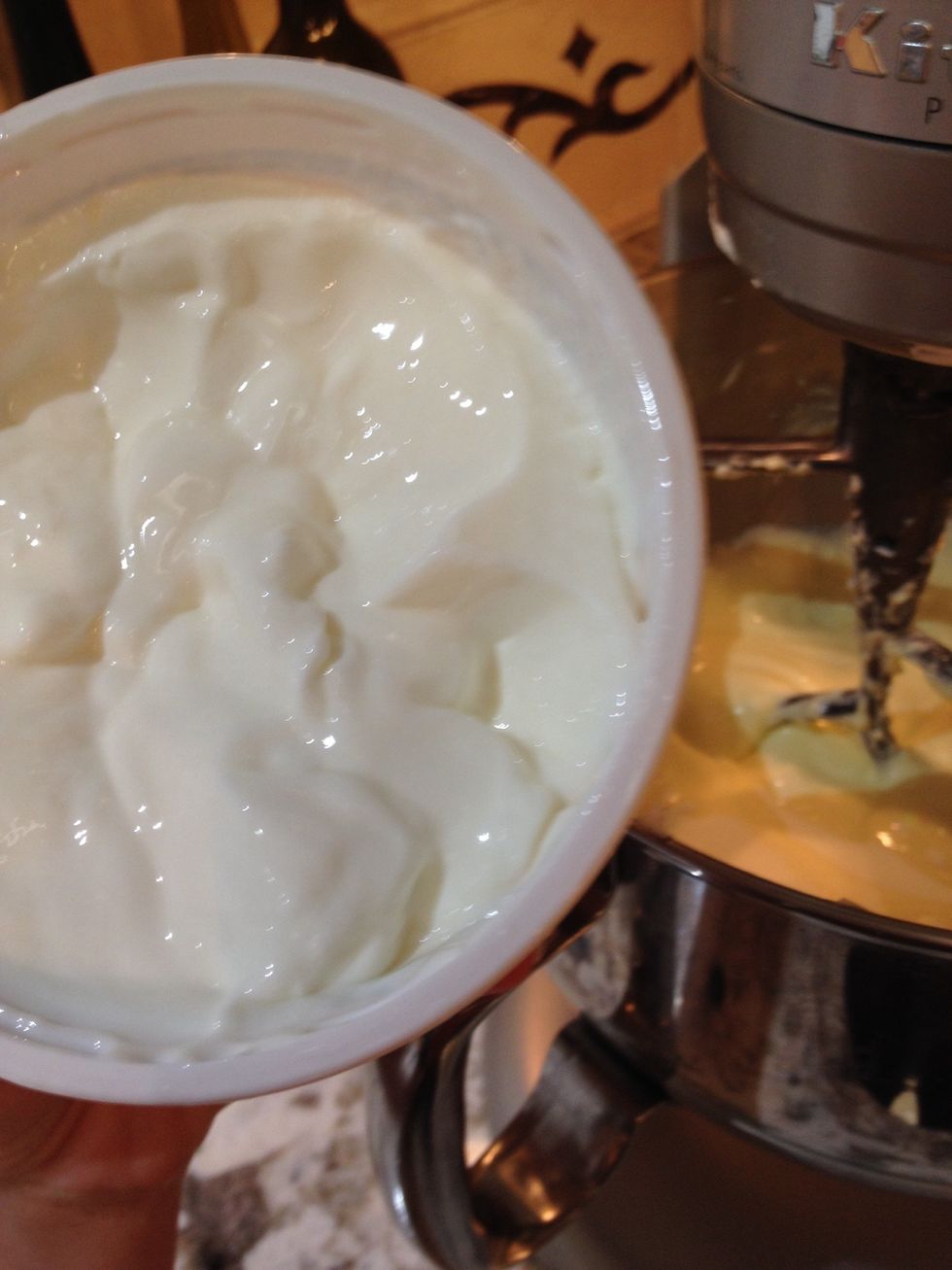 sour cream...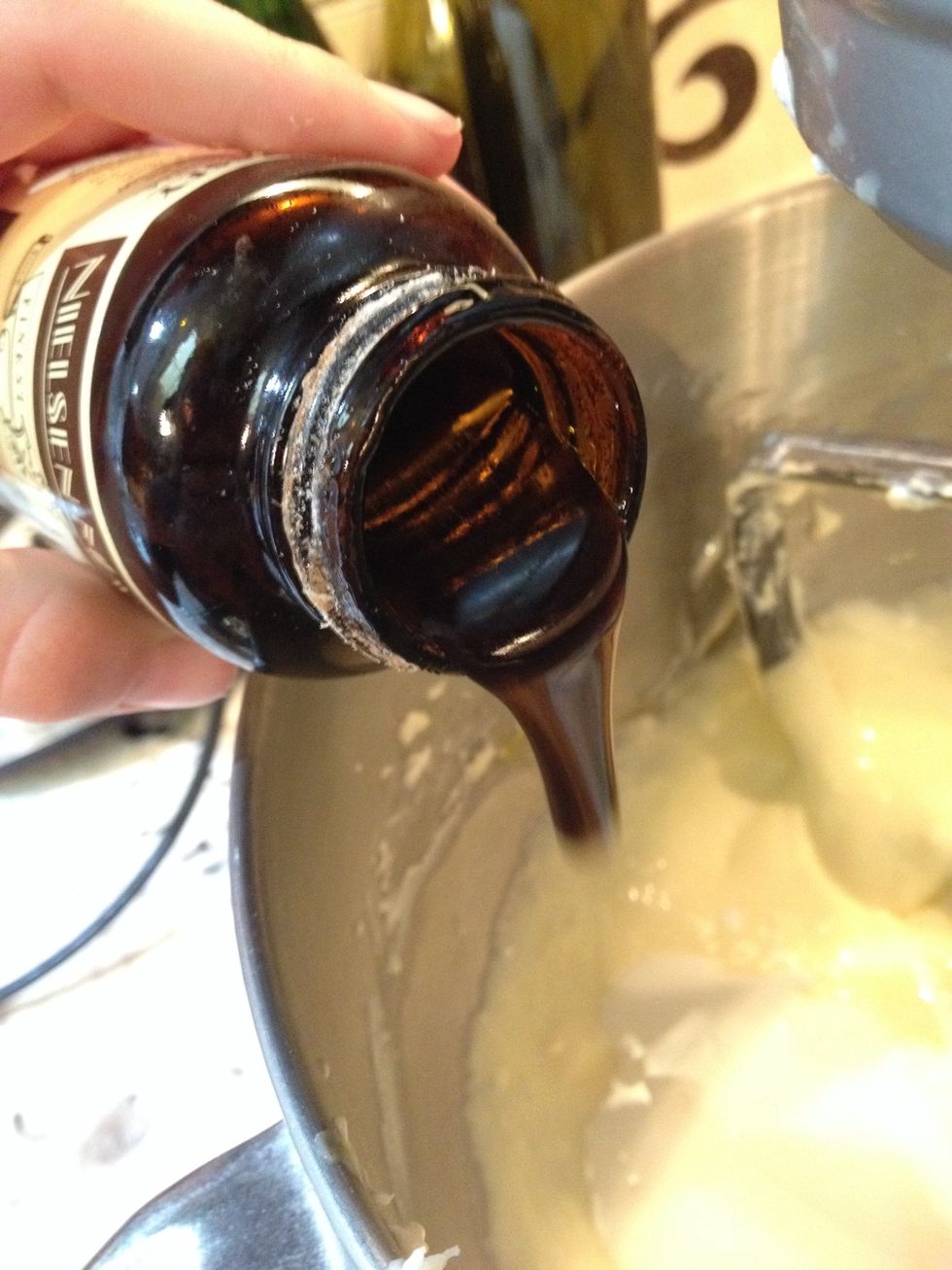 and vanilla. Mix again until combined.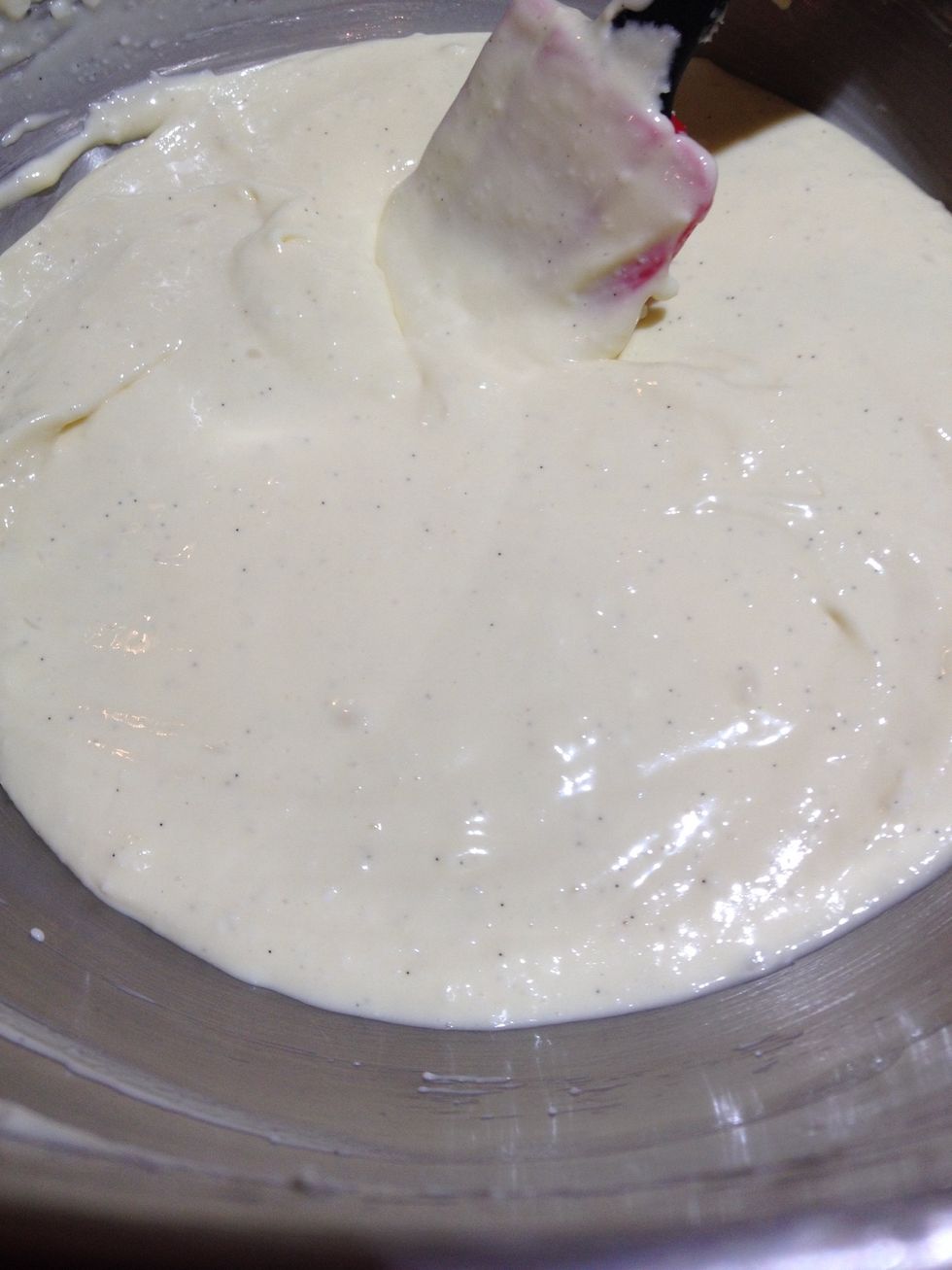 Scrape down the sides, and give it one last quick mix on low.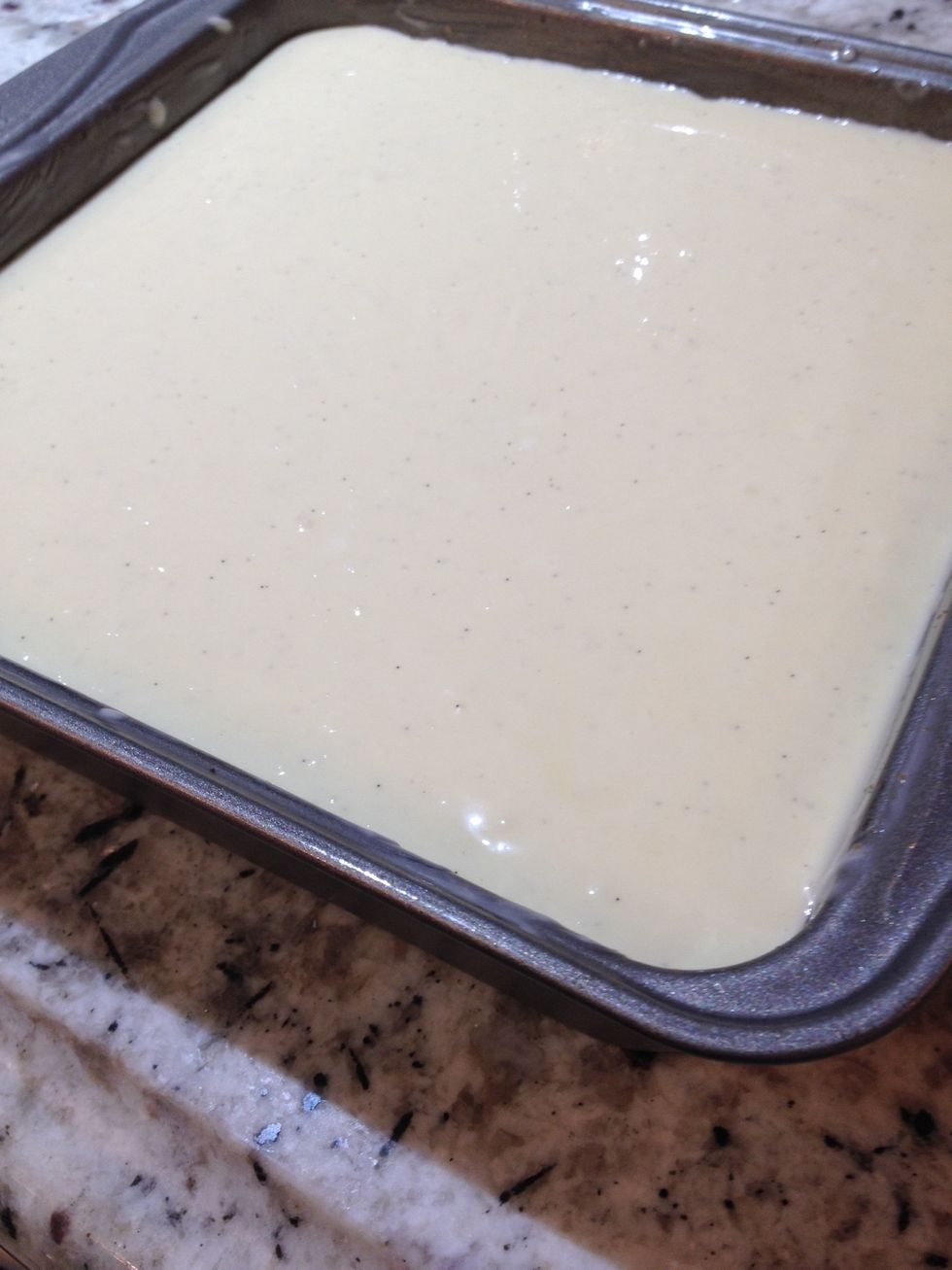 The crust will be done by now. Re-grease the sides of the pan with butter and pour in the filling.
Place the smaller 8x8 pan inside of a larger roasting pan.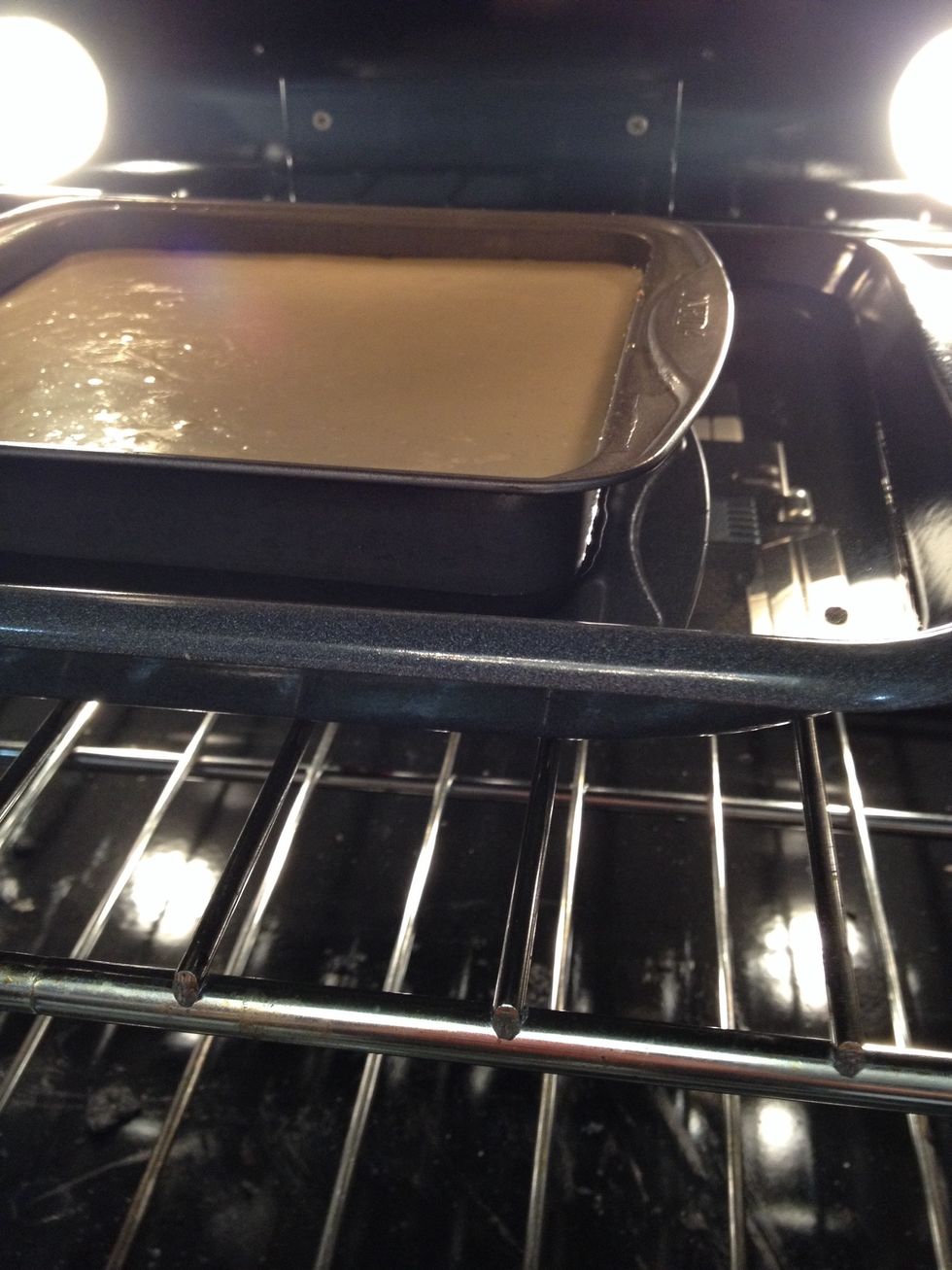 Place that in the oven, and carefully pour the hot water into the larger pan. This prevents the cheesecake from cracking. Bake for 40-45 minutes, until just barely jiggly.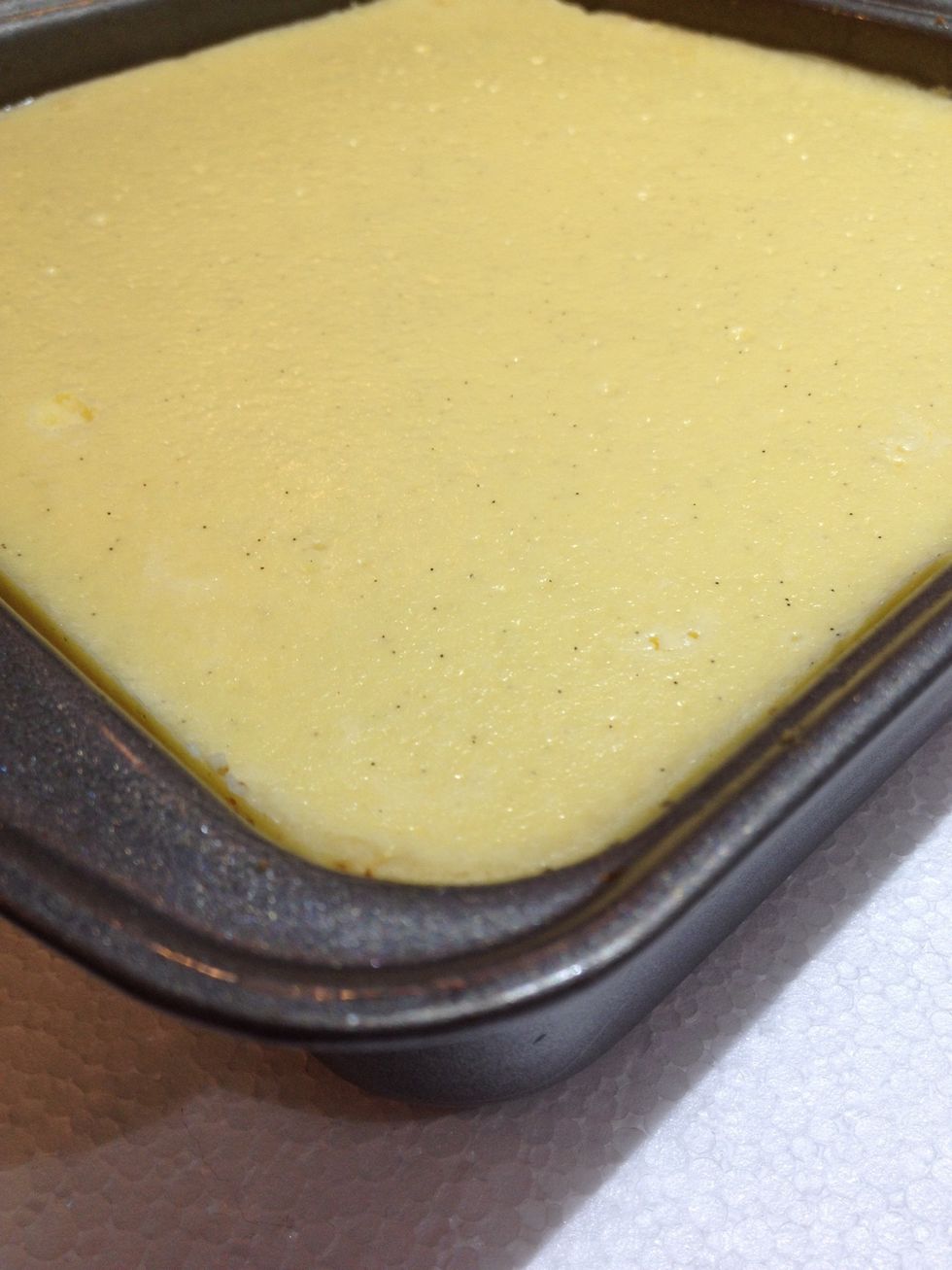 Let the cheesecake cool completely in the bain-marie, or water bath. When the cheesecake is done, just turn off the oven and leave both pans in it. Leave a crack in the door.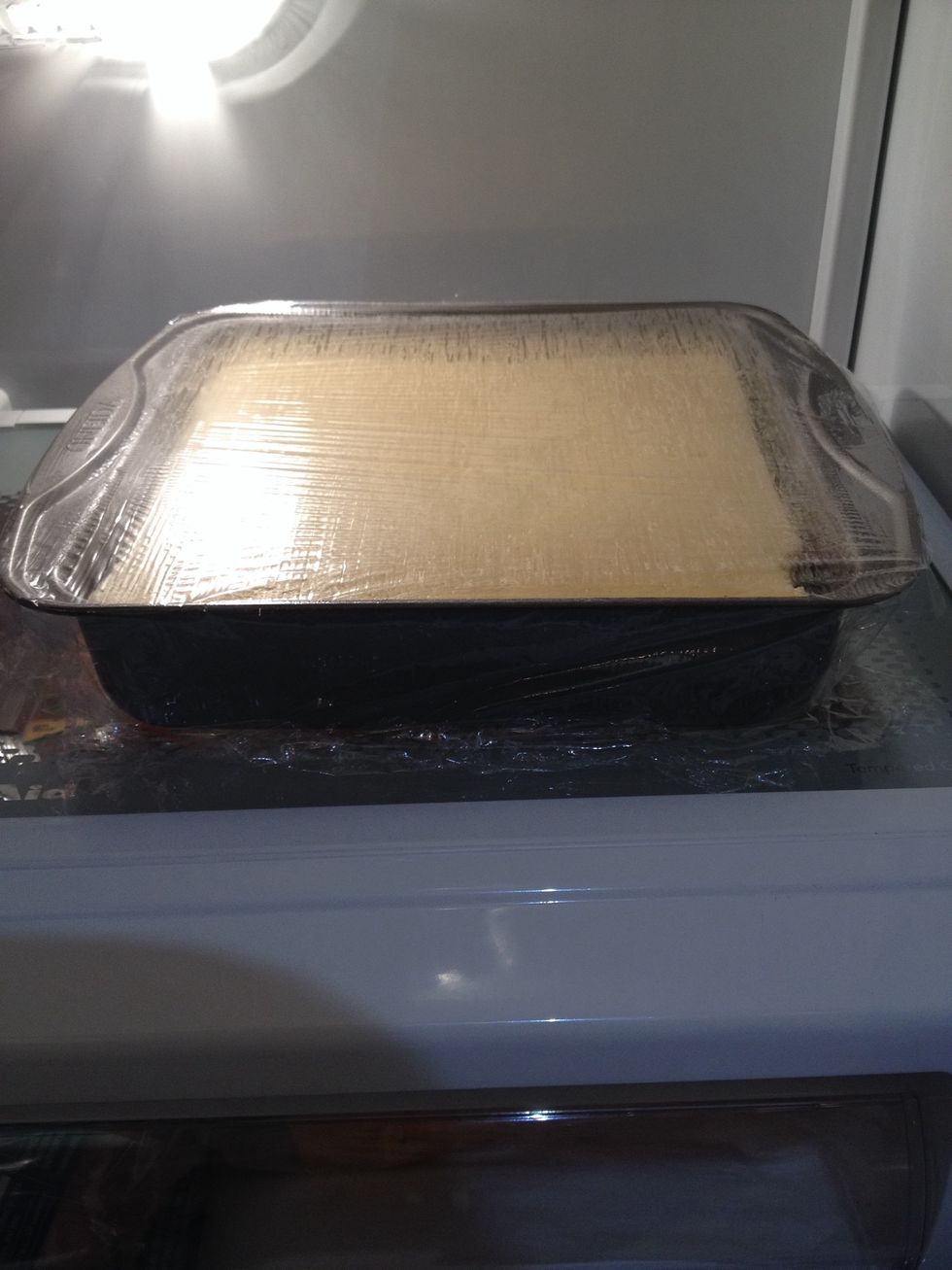 Once cool, cover tightly with plastic wrap and refrigerate at least 4 hours, but preferably overnight.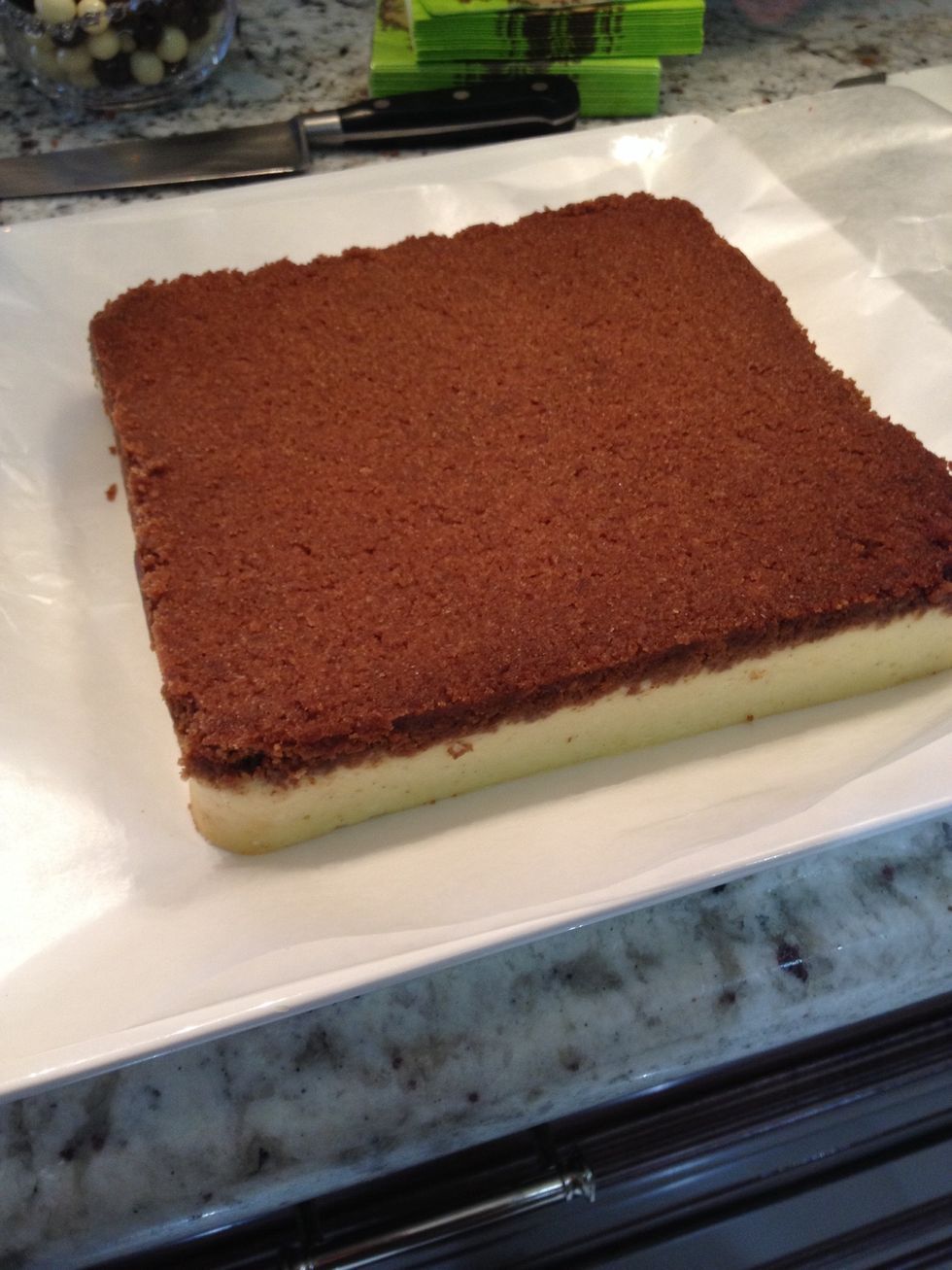 Invert onto a wax paper lined tray.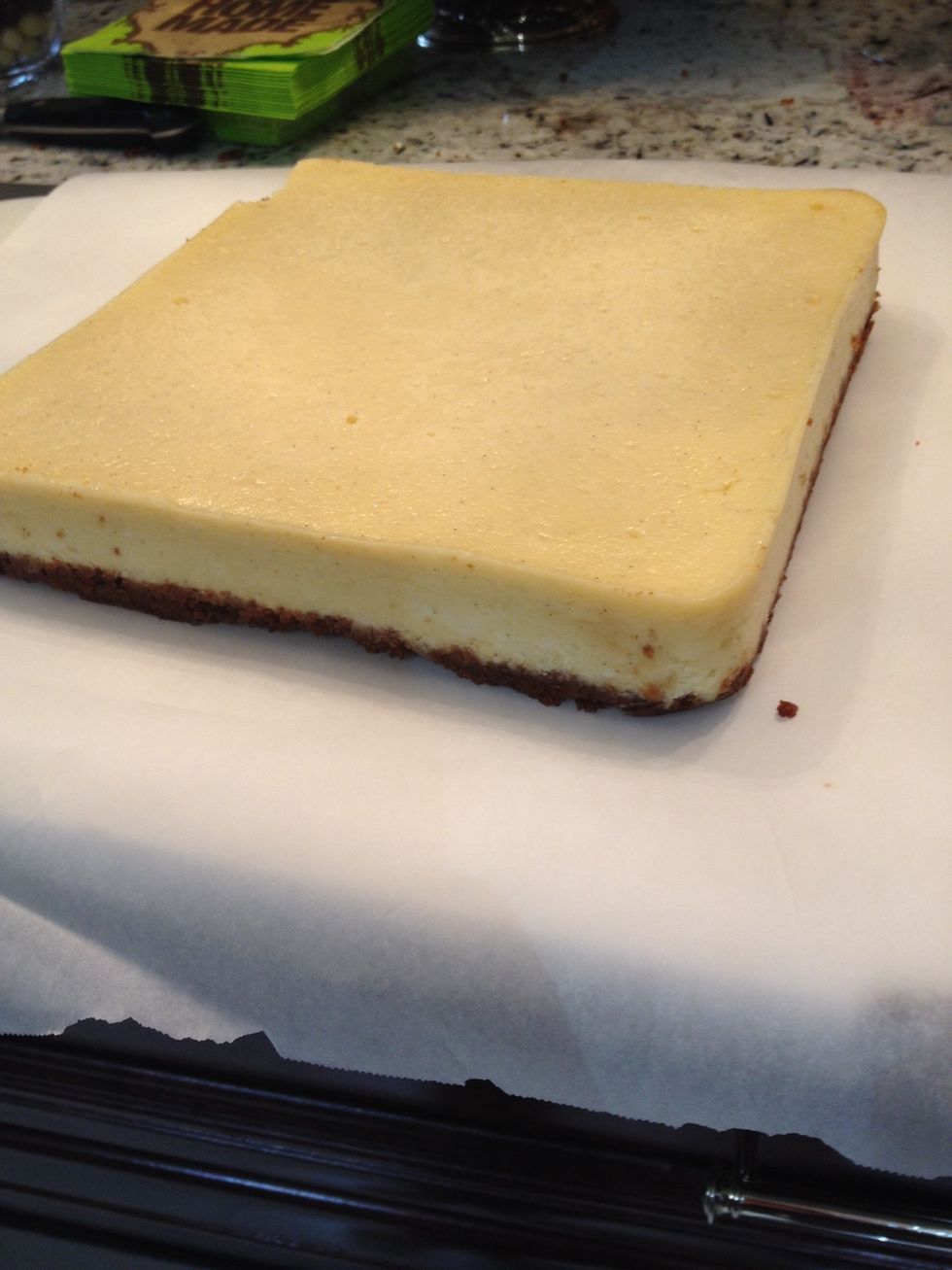 Invert that onto a cutting board.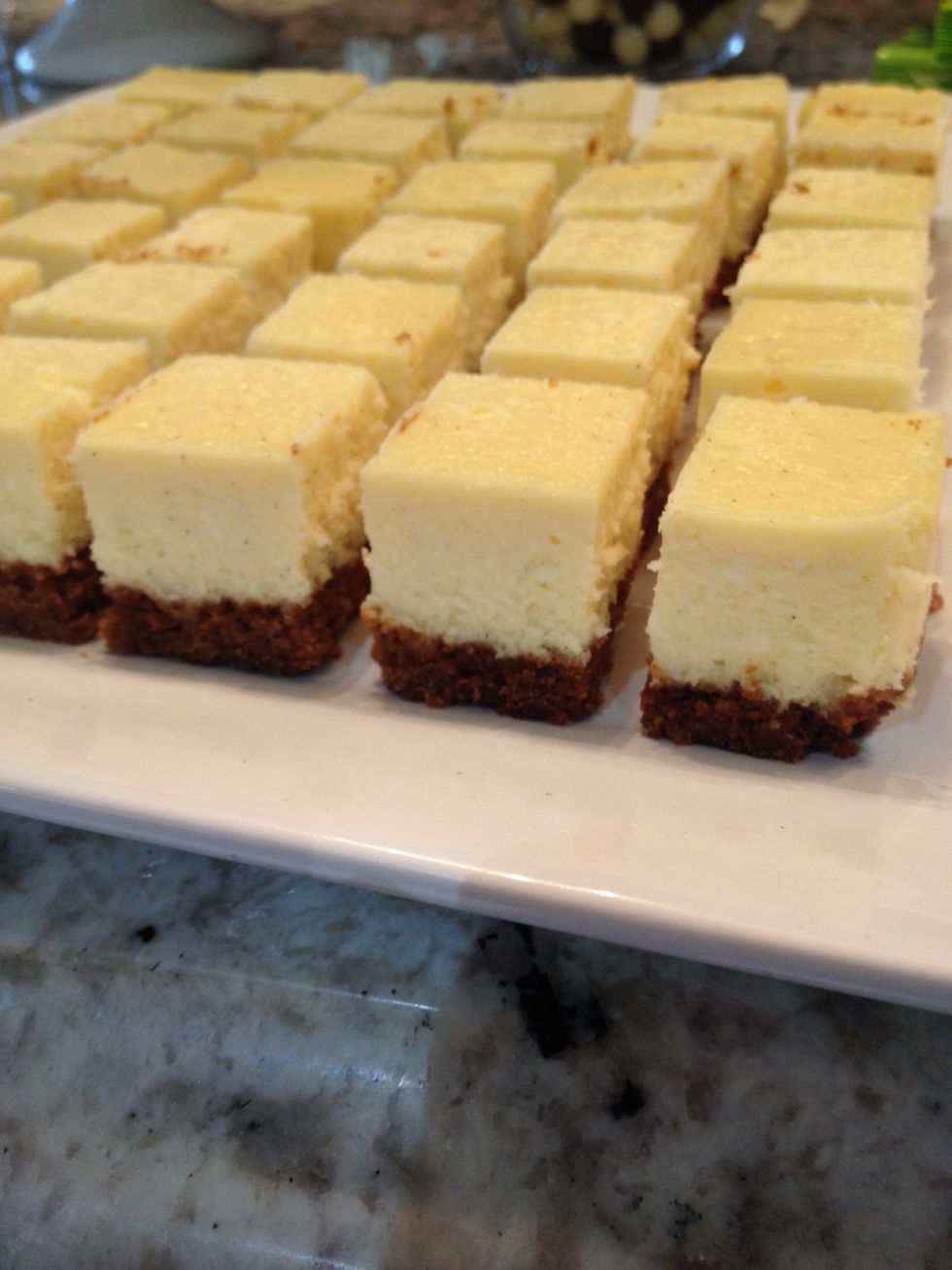 Slice as desired. I made these for a wedding shower, so my cheesecake slices were pretty small.
Bring out the big guns🔥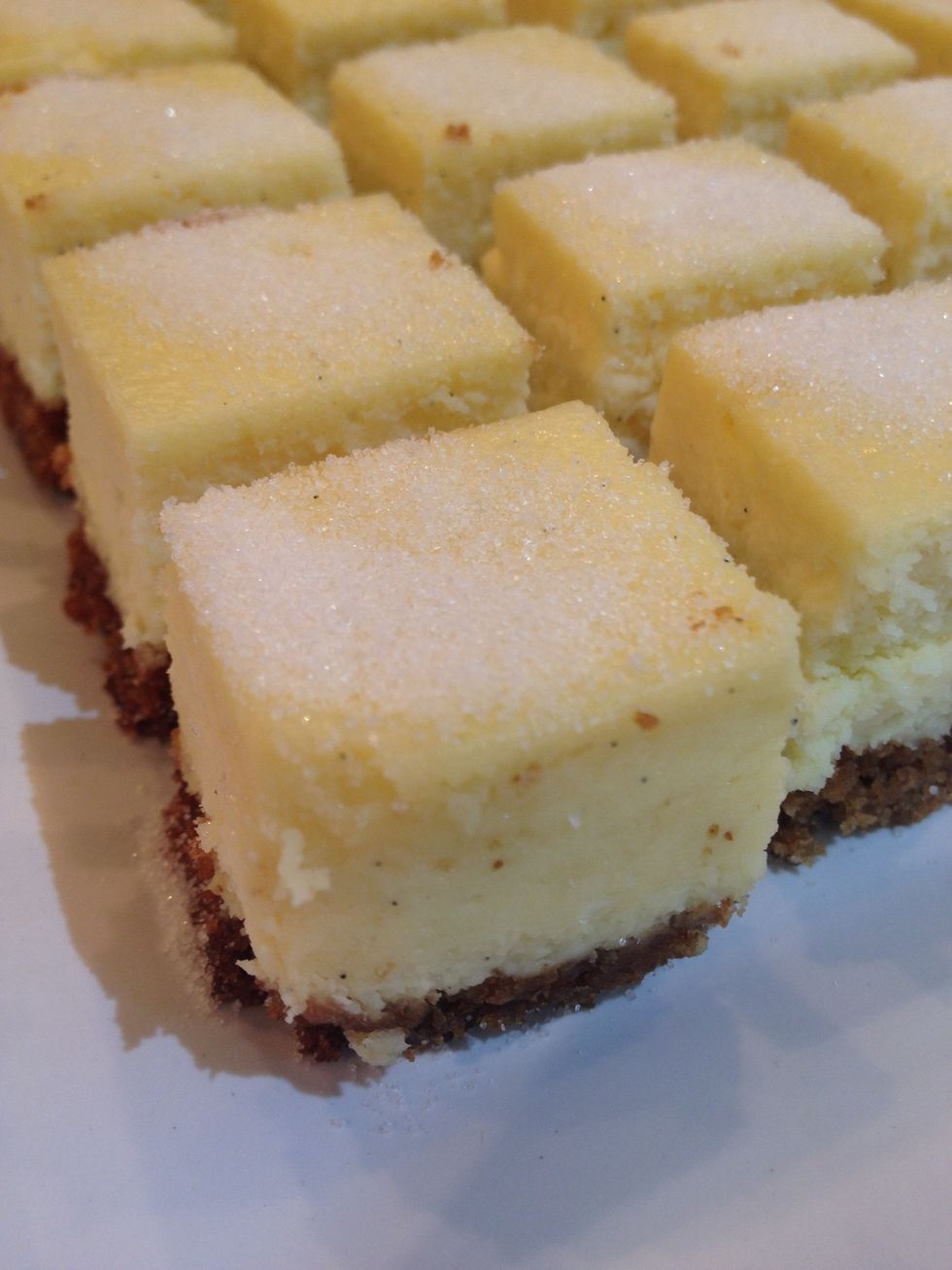 Sprinkle sugar on top of the cheesecake pieces.
Start melting!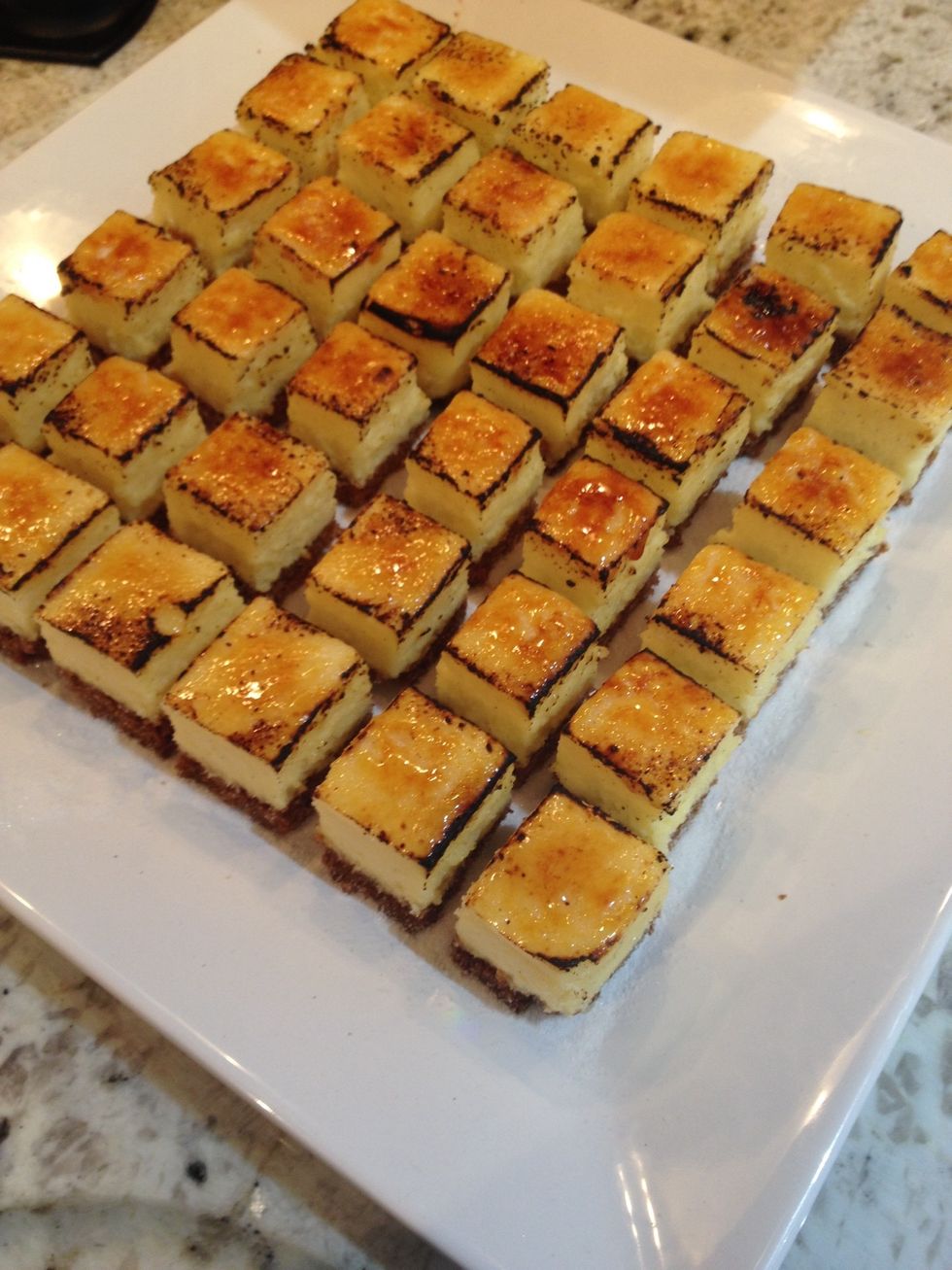 Perfect.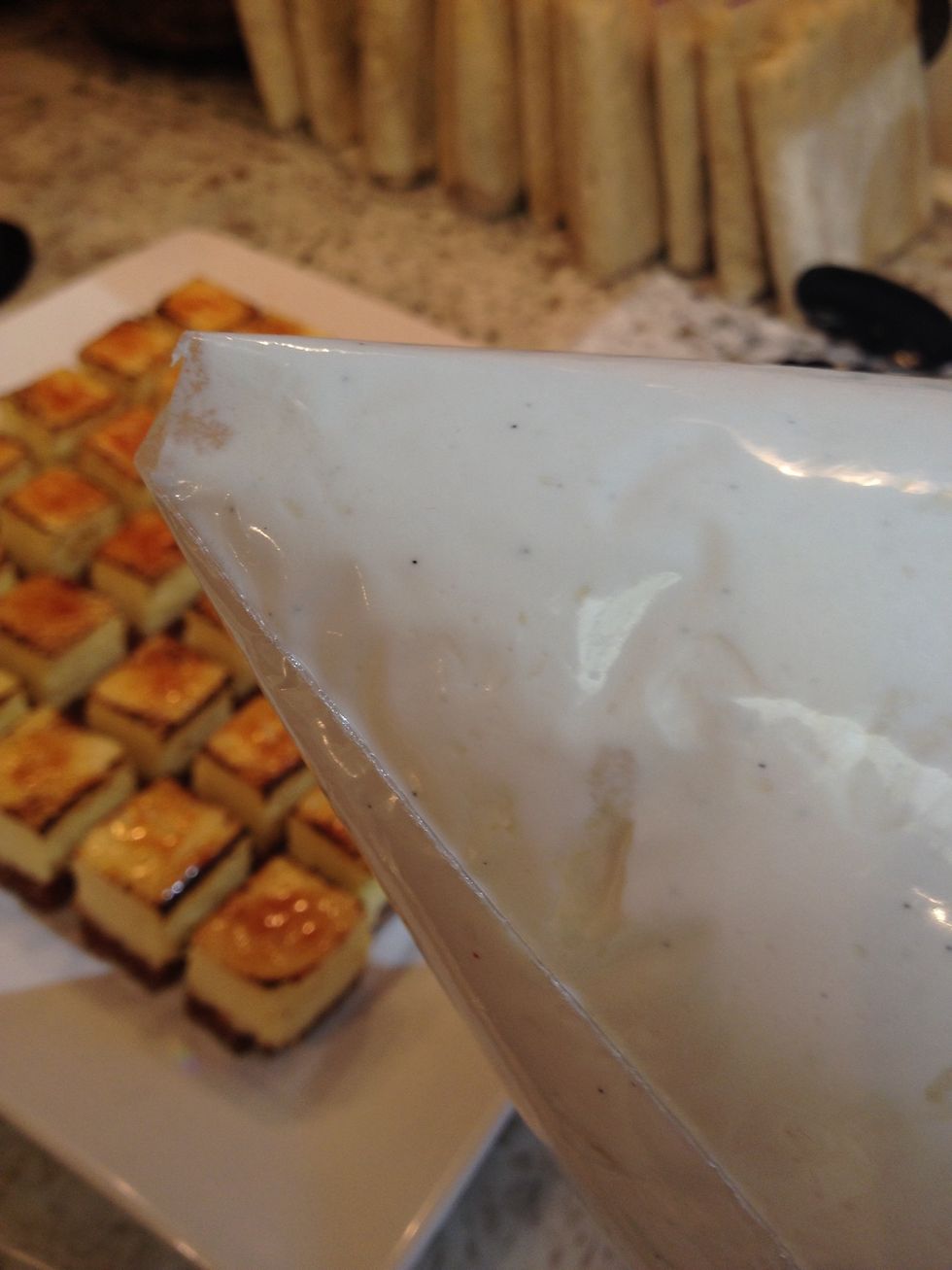 I made some lightly sweetened vanilla bean whipped cream to go with it.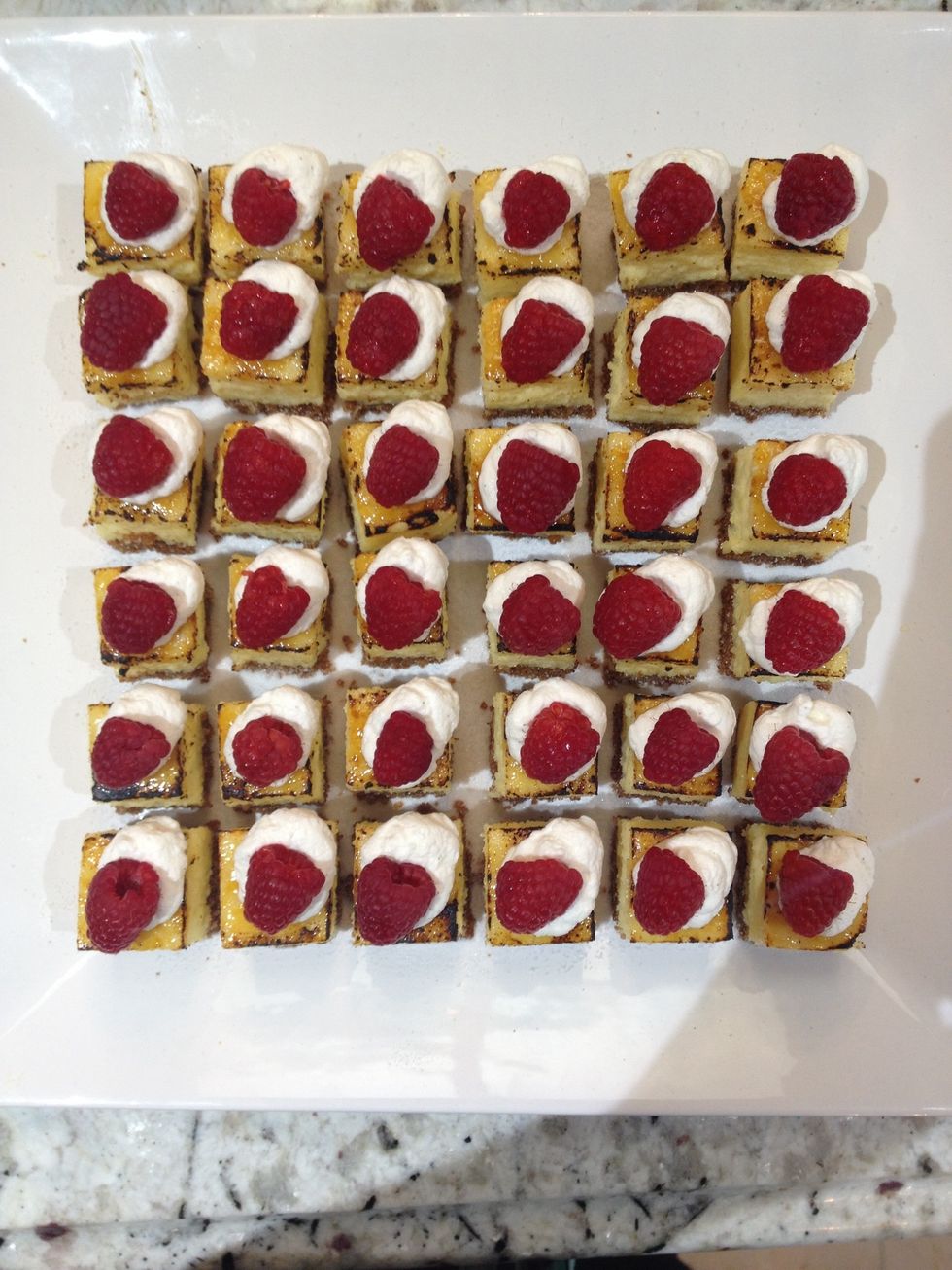 I also added raspberries on top.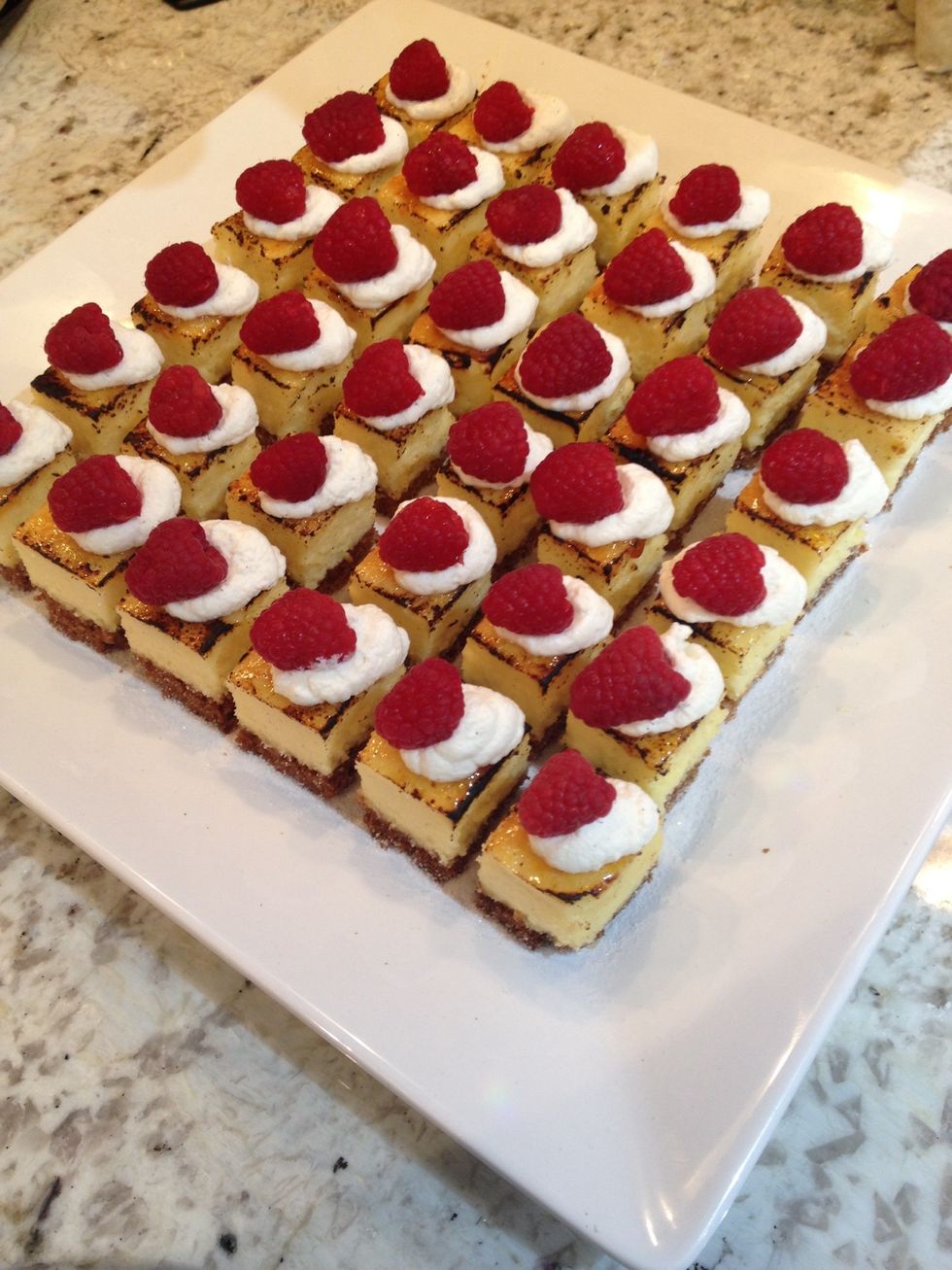 Aren't they pretty?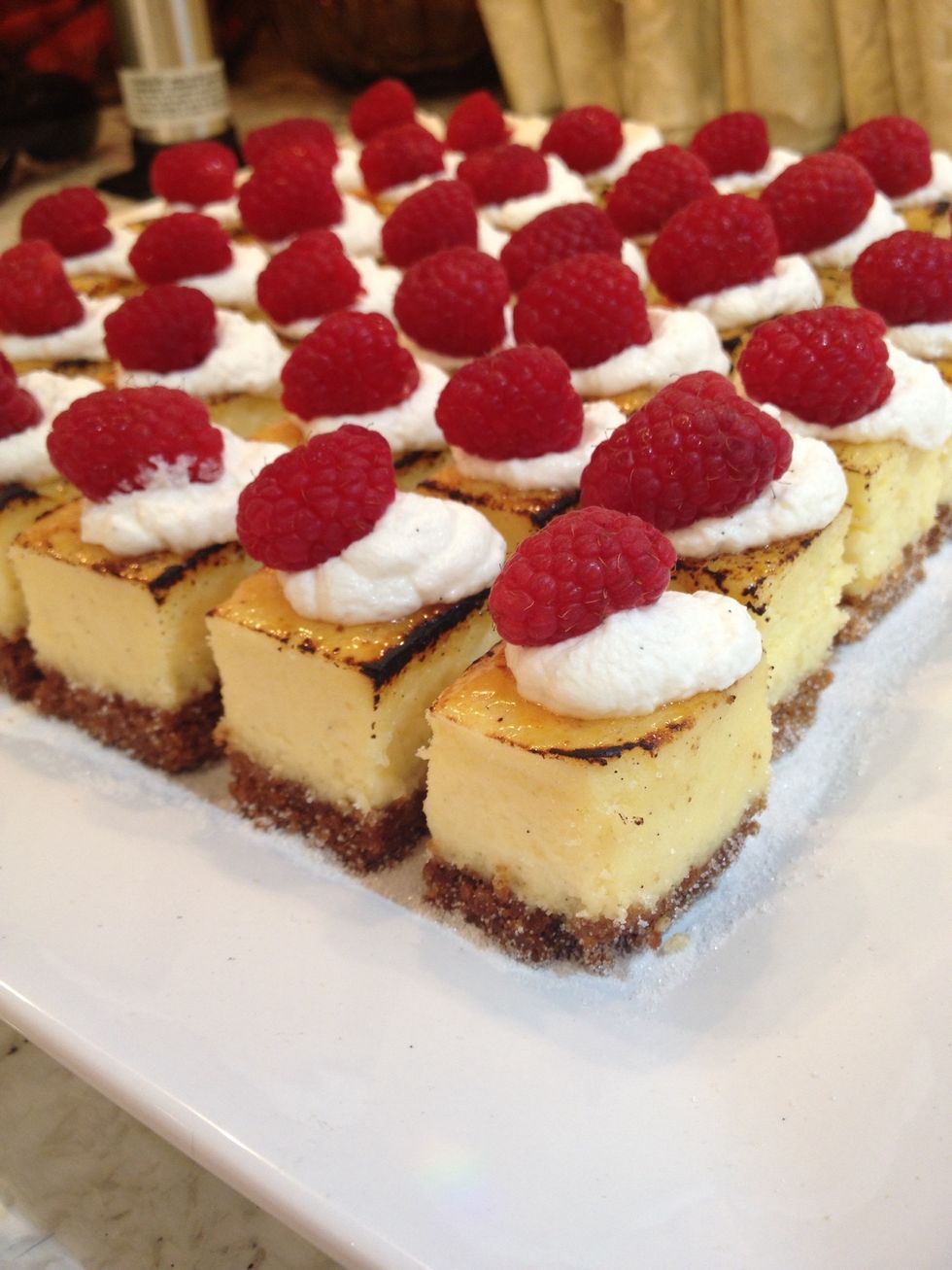 I love the crunchy sugar topping with the creamy filling.
Why not have some of that delicious berry-limeade to go with it?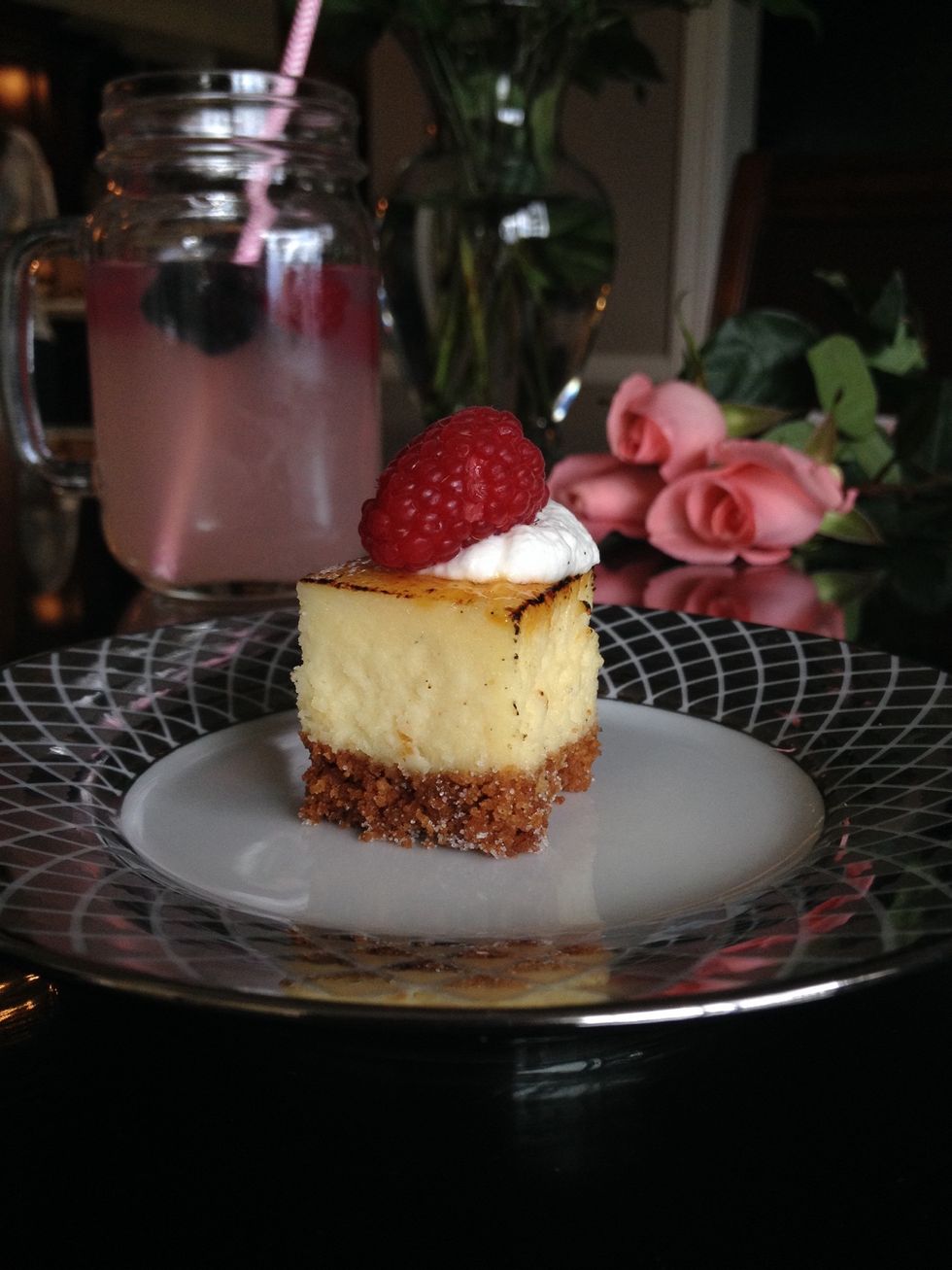 Enjoy!
For the crust:
1/4c Graham crackers crumbs
2.0Tbsp Granulated sugar
6.0Tbsp Unsalted butter
For the cheesecake:
3/4c Granulated sugar
1/2Tbsp All-purpose flour
2.0 (8 oz.) pkg. cream cheese
3.0 Large eggs
3.0Tbsp Heavy cream
3.0Tbsp Sour cream
1.0tsp Vanilla
For the topping:
Granulated sugar
Whipped cream, fresh raspberries, mint et.