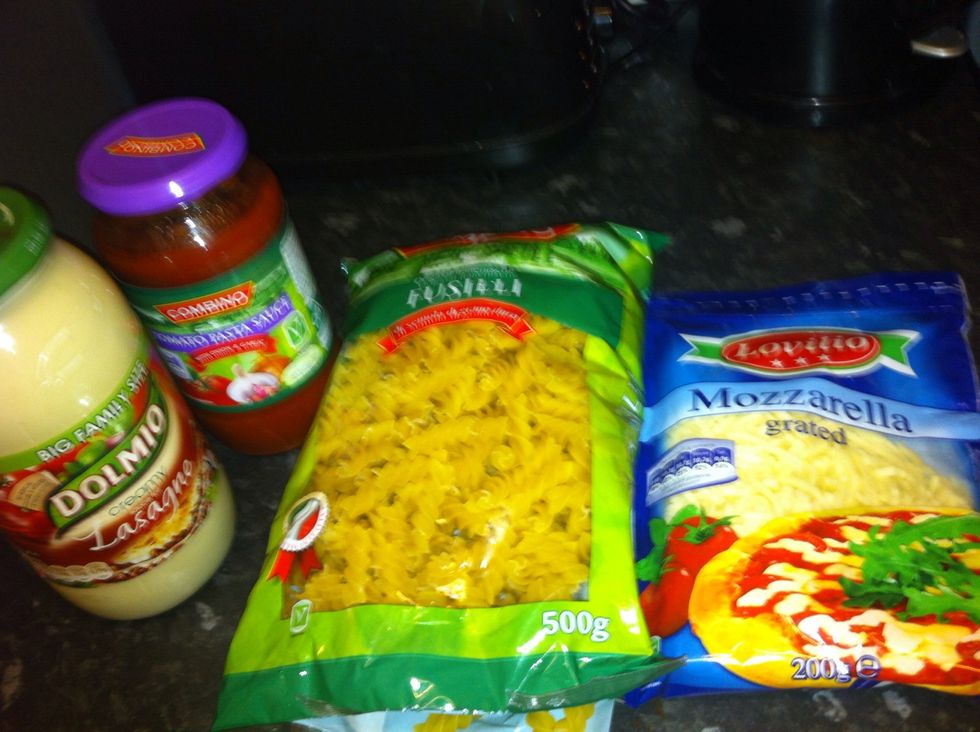 Gather your ingredients, I used fusili pasta but you can use any type of pasta.
Boil your pasta , following the cooking instructions on the pack.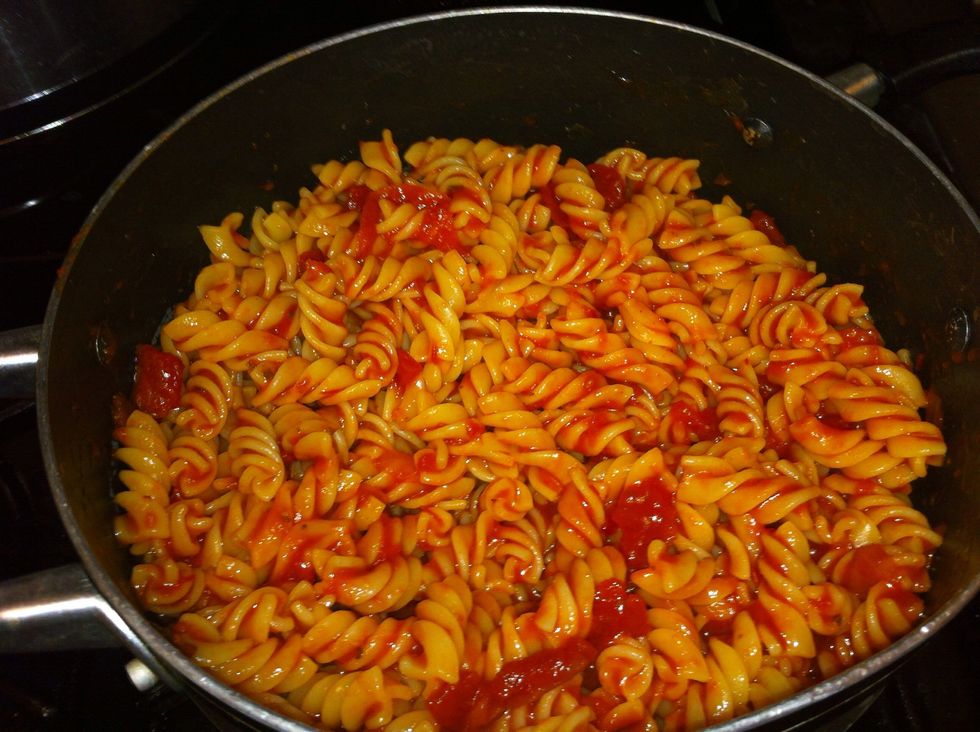 Once pasta is boiled add the tomato sauce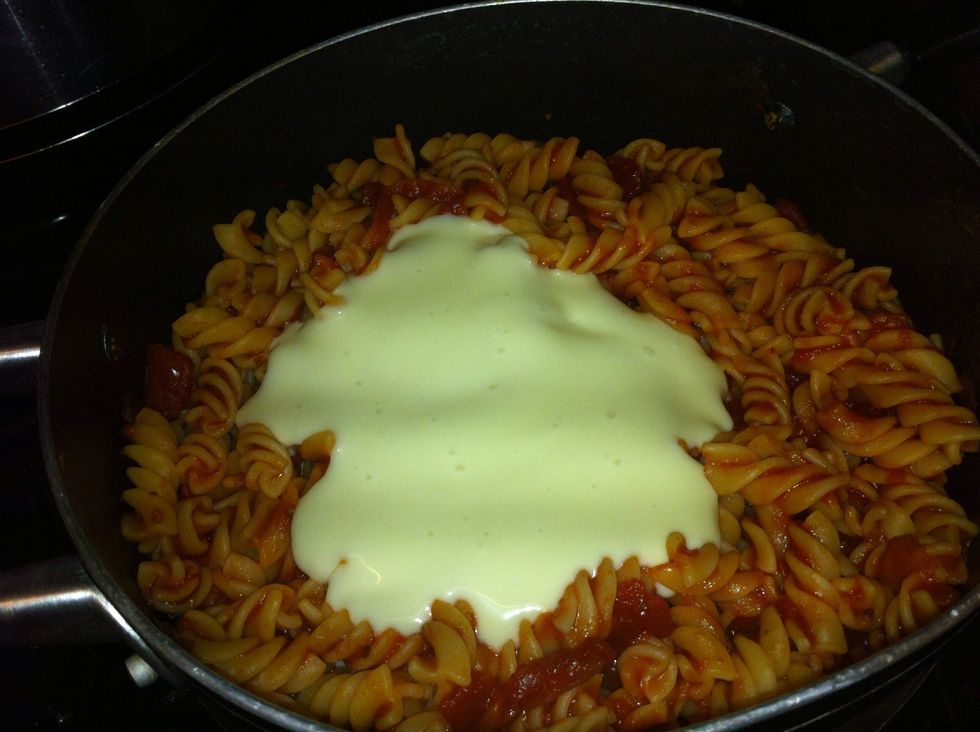 Add half of the white sauce, stir and let it cook on low heat for another 5 minutes.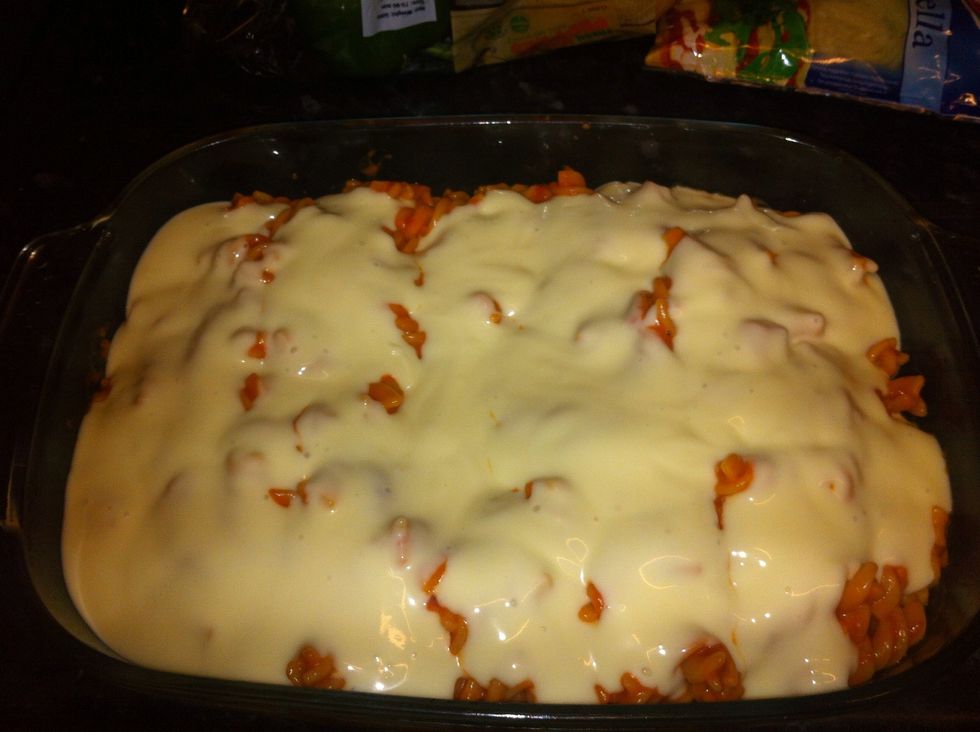 Lay pasta out in baking tray and pour the rest of the white sauce on top.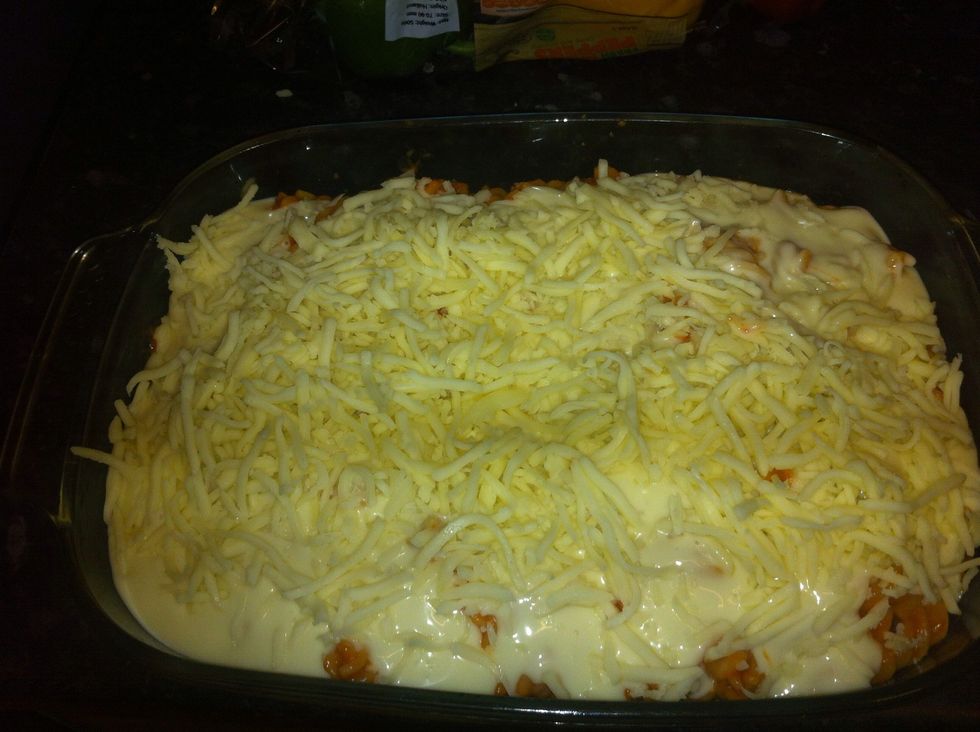 Put the mozzarella cheese over the sauce and put in oven for 15minutes at gas mark 5/6.
And yum yum it's ready.
Pasta
Tomato pasta sauce
White sauce for lasagne
Mozzarella