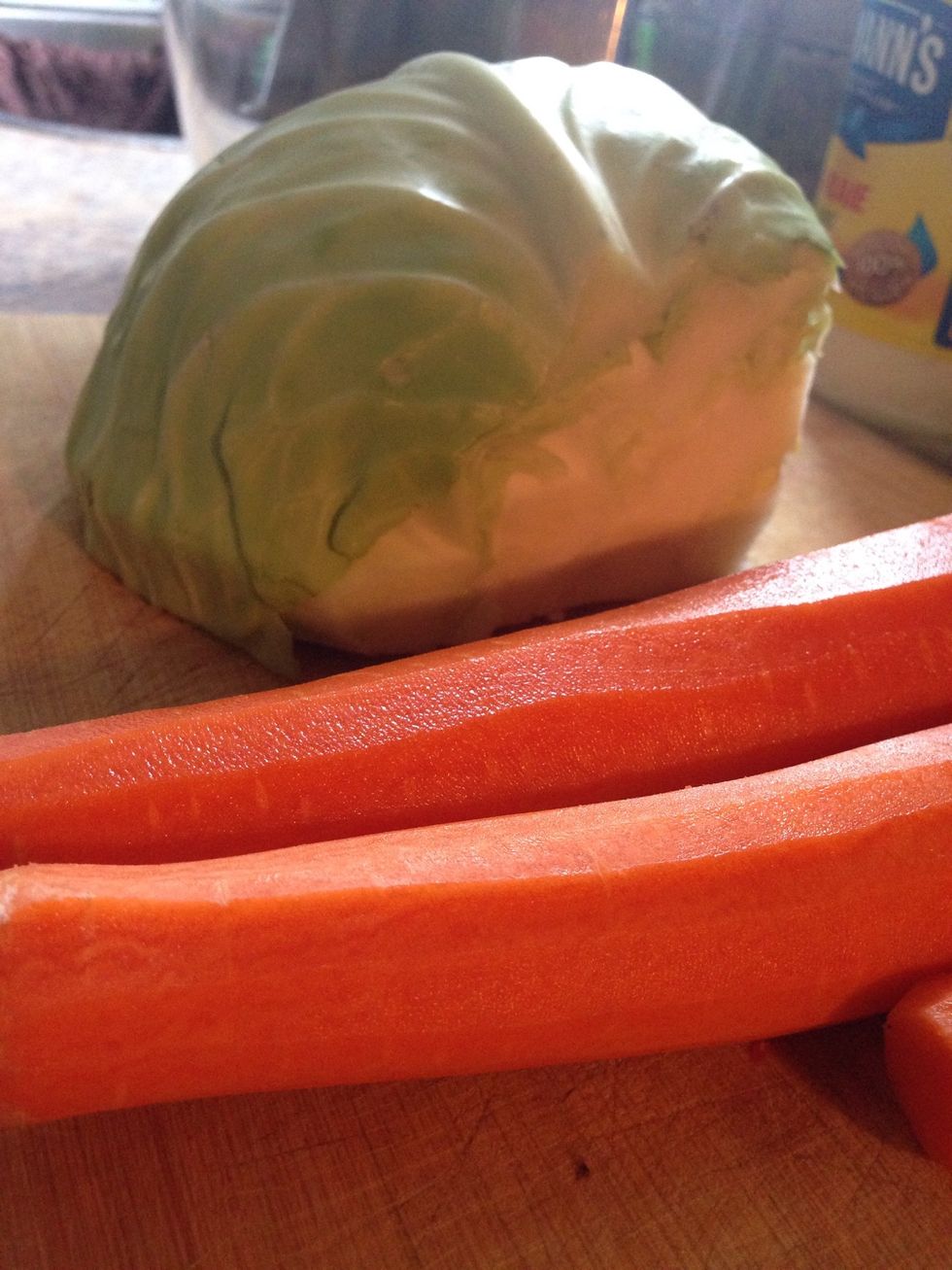 Make sure both the carrots and cabbage have been washed and clean.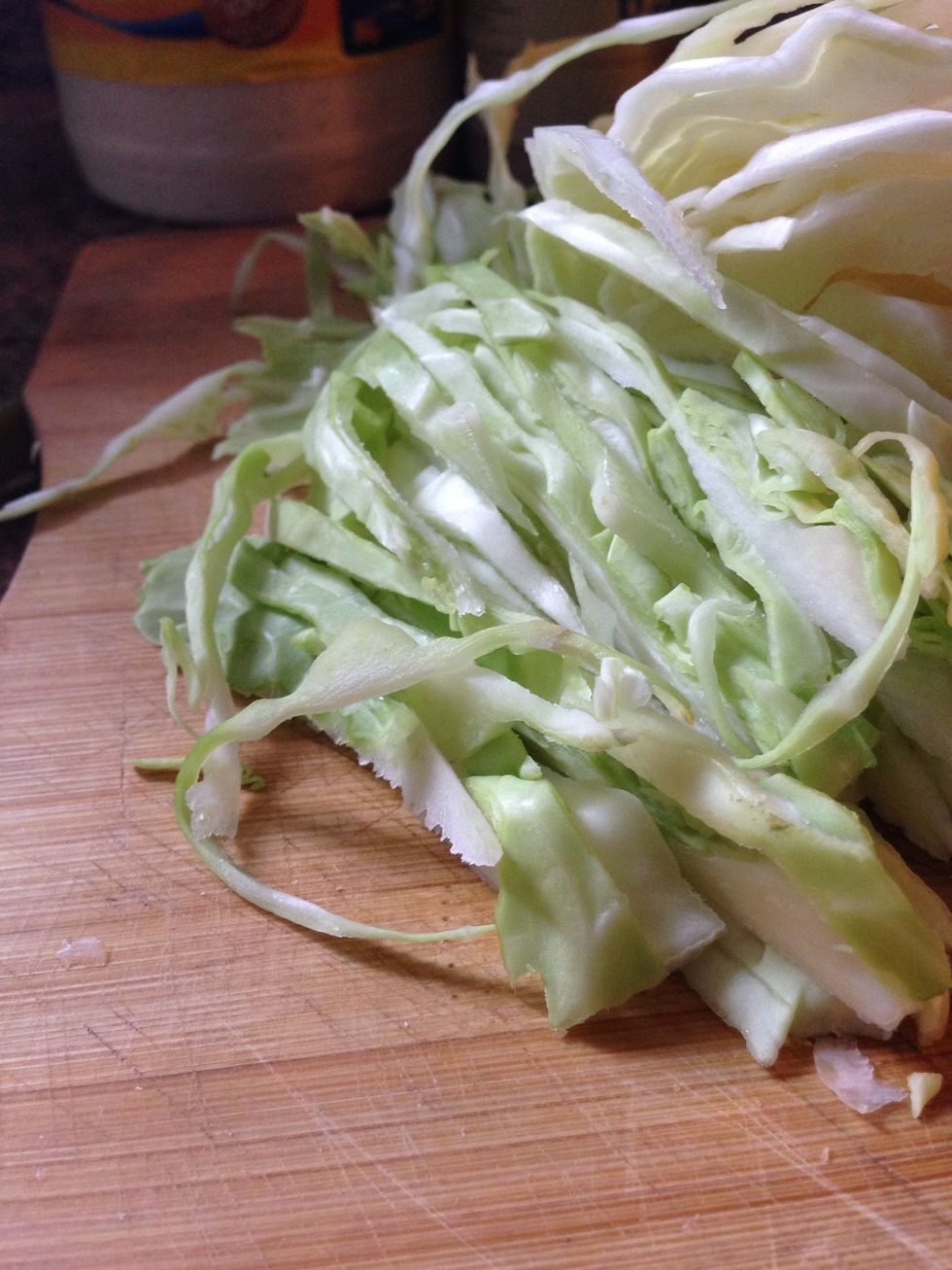 Start by slicing the cabbage thinly. You want to make sure the pieces aren't too chunky because the goal is to have a shredded effect.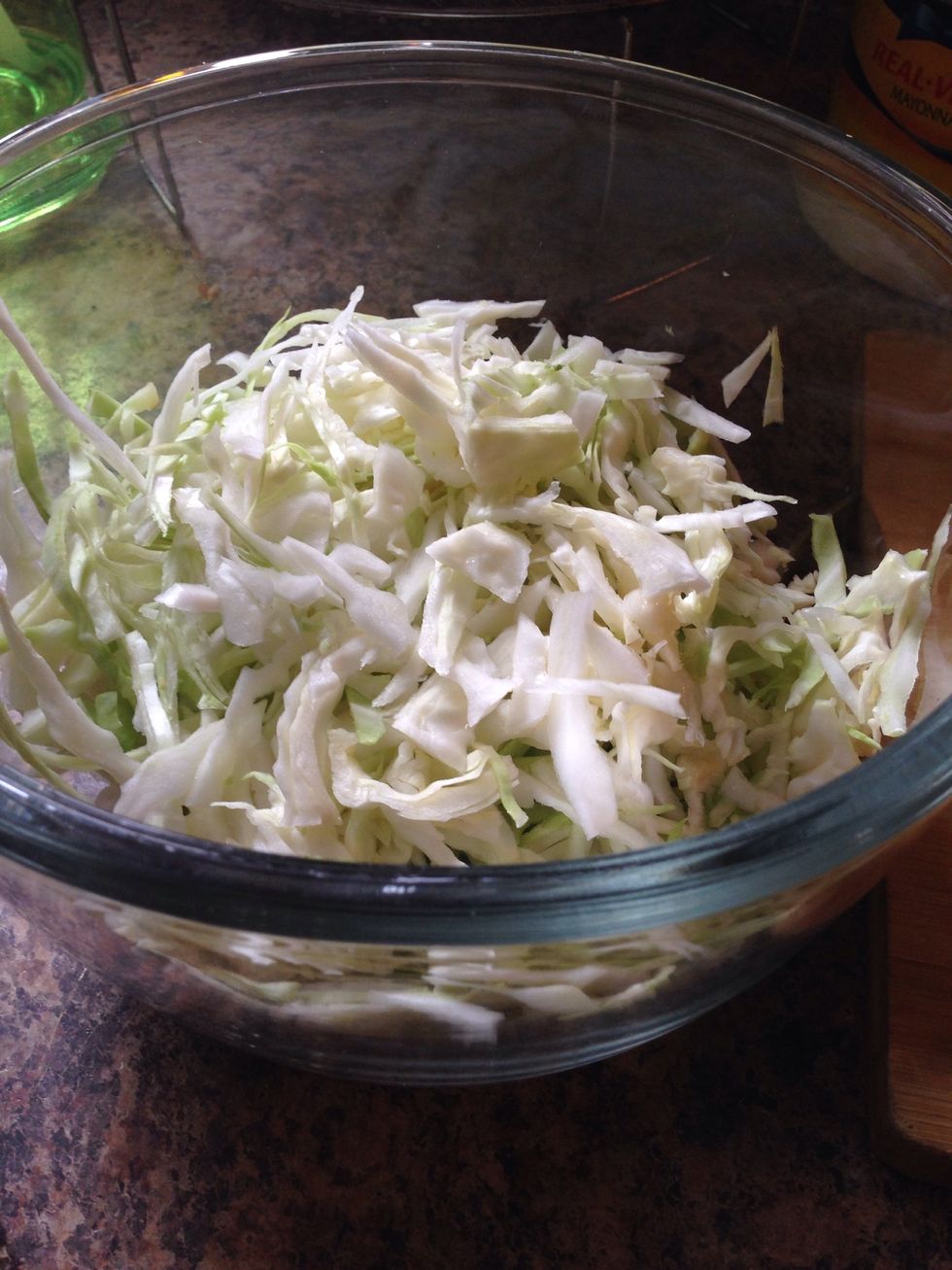 Here is all my cabbage chopped and in the mixing bowl.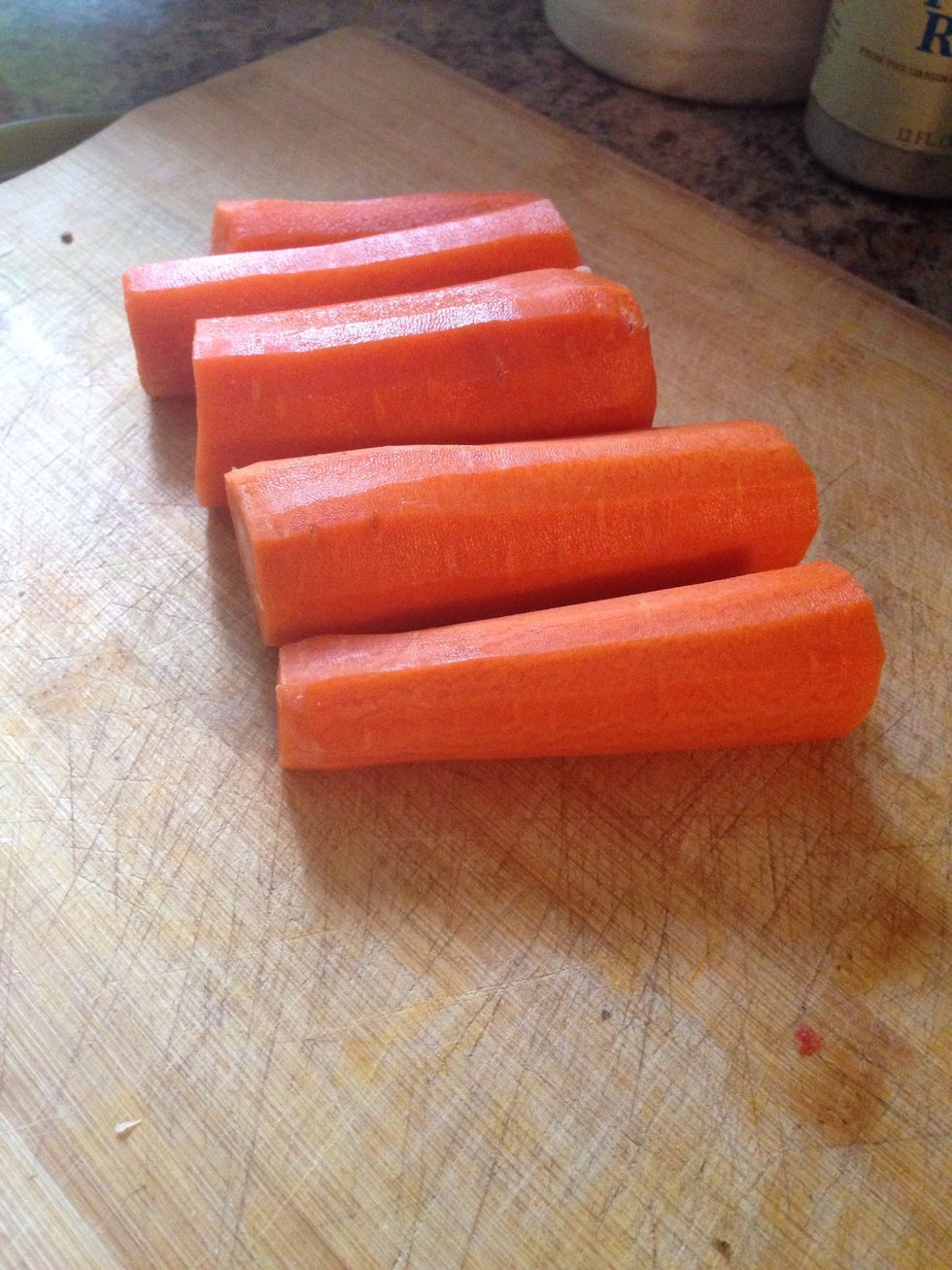 For the carrots it's tricky to try to maneuver it on the grater if the carrot is left whole. It's best to cut the carrots in half.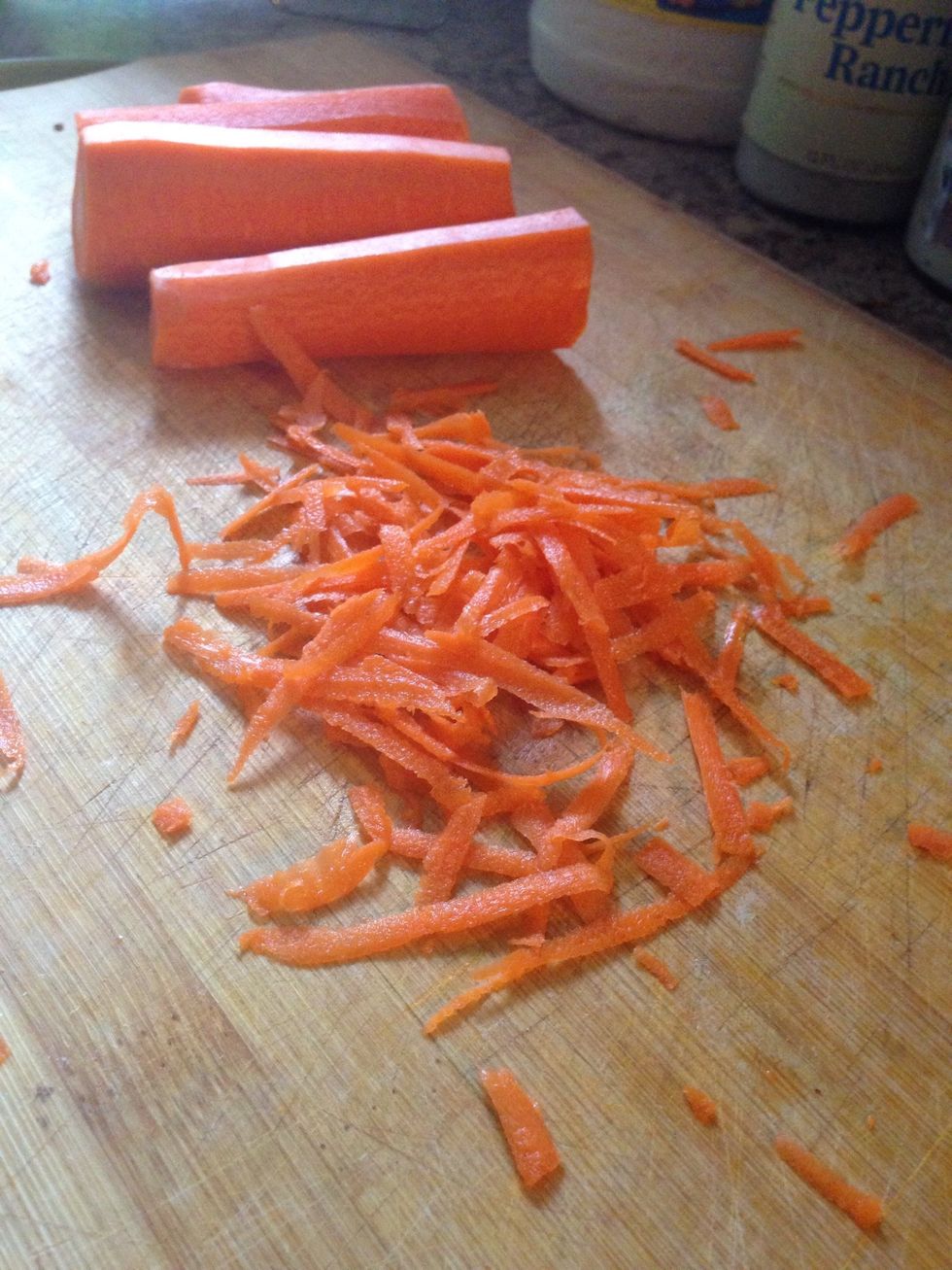 And the grating begins ! Your shredded carrot should look like this.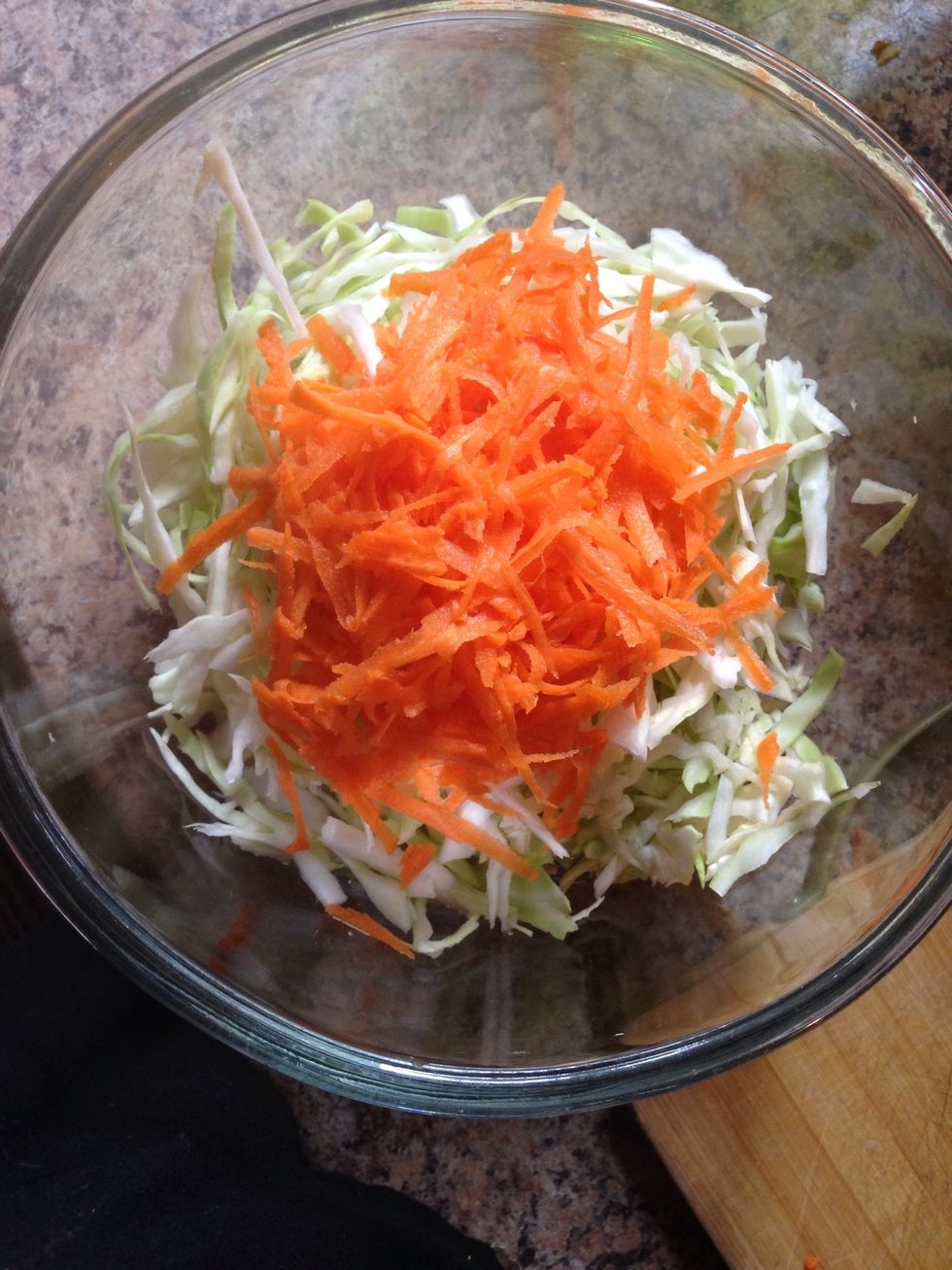 Place carrots on top of the cabbage and leave it unmixed.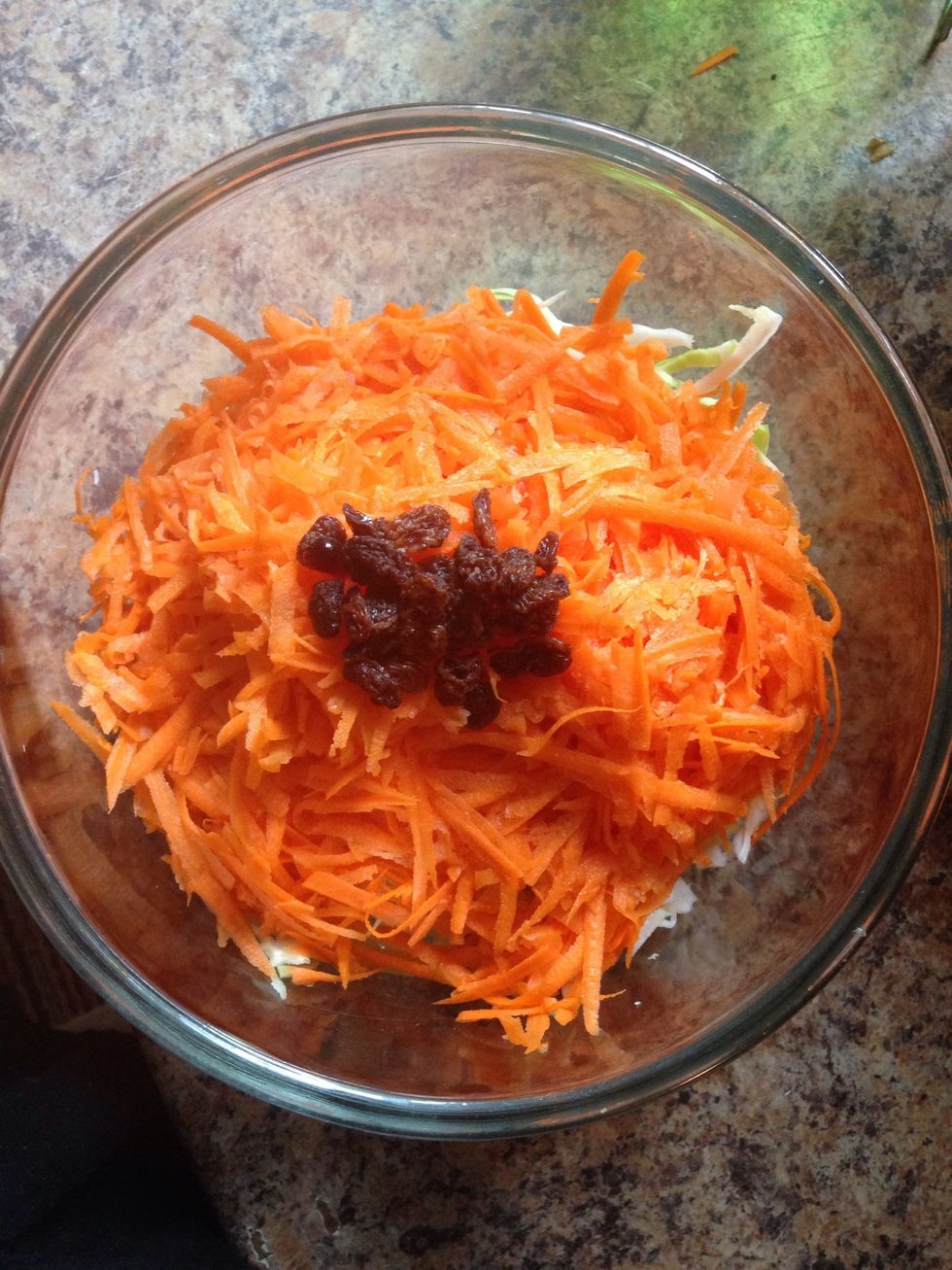 This is optional but I like to add some cranberries or raisins for a hint of sweetness. That is totally up to you.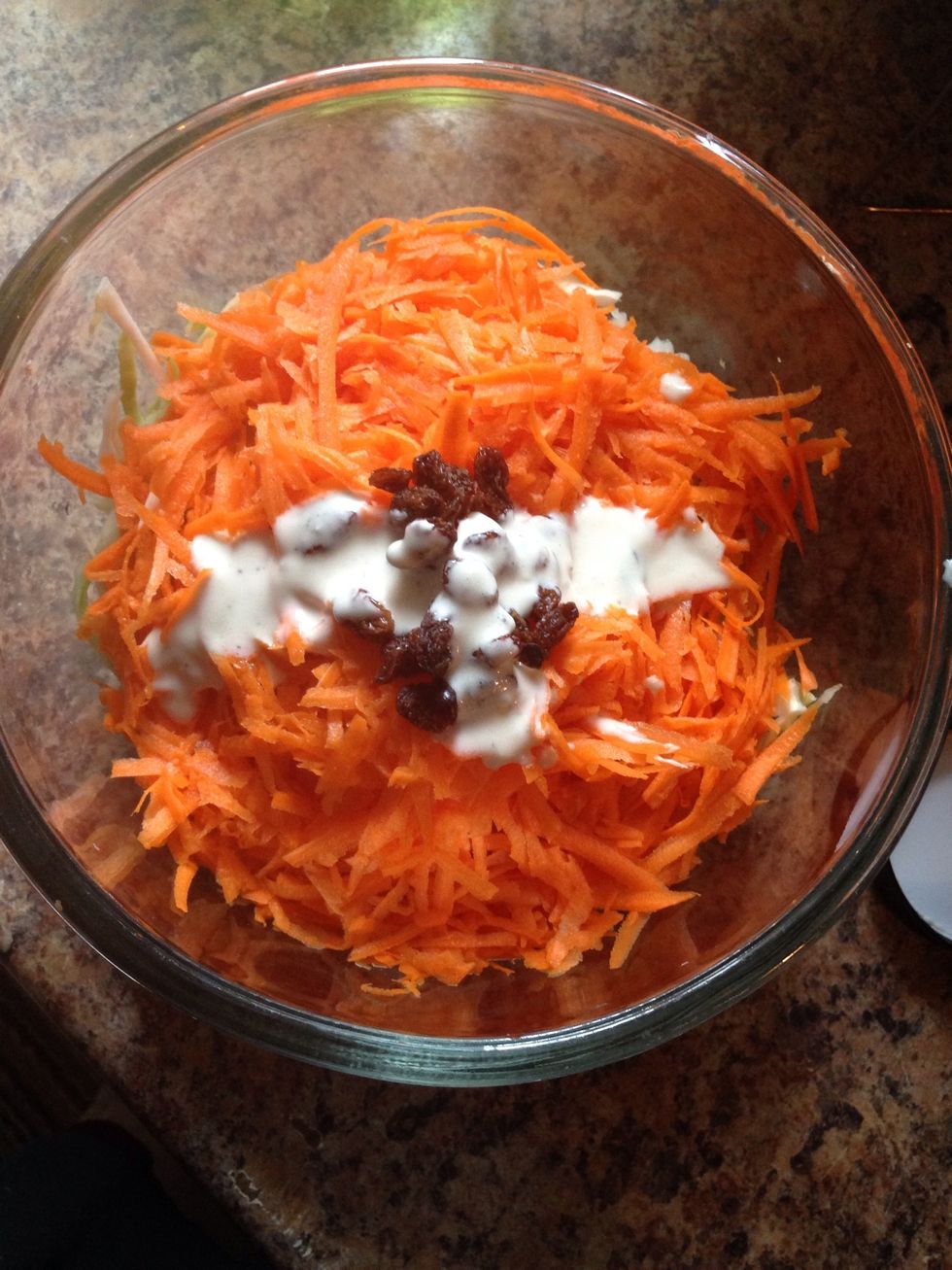 Now for the creamy dressing. I started by adding the Peppermill ranch.
Then went in with the Greek yogurt dressing. Any brand of Greek yogurt will works.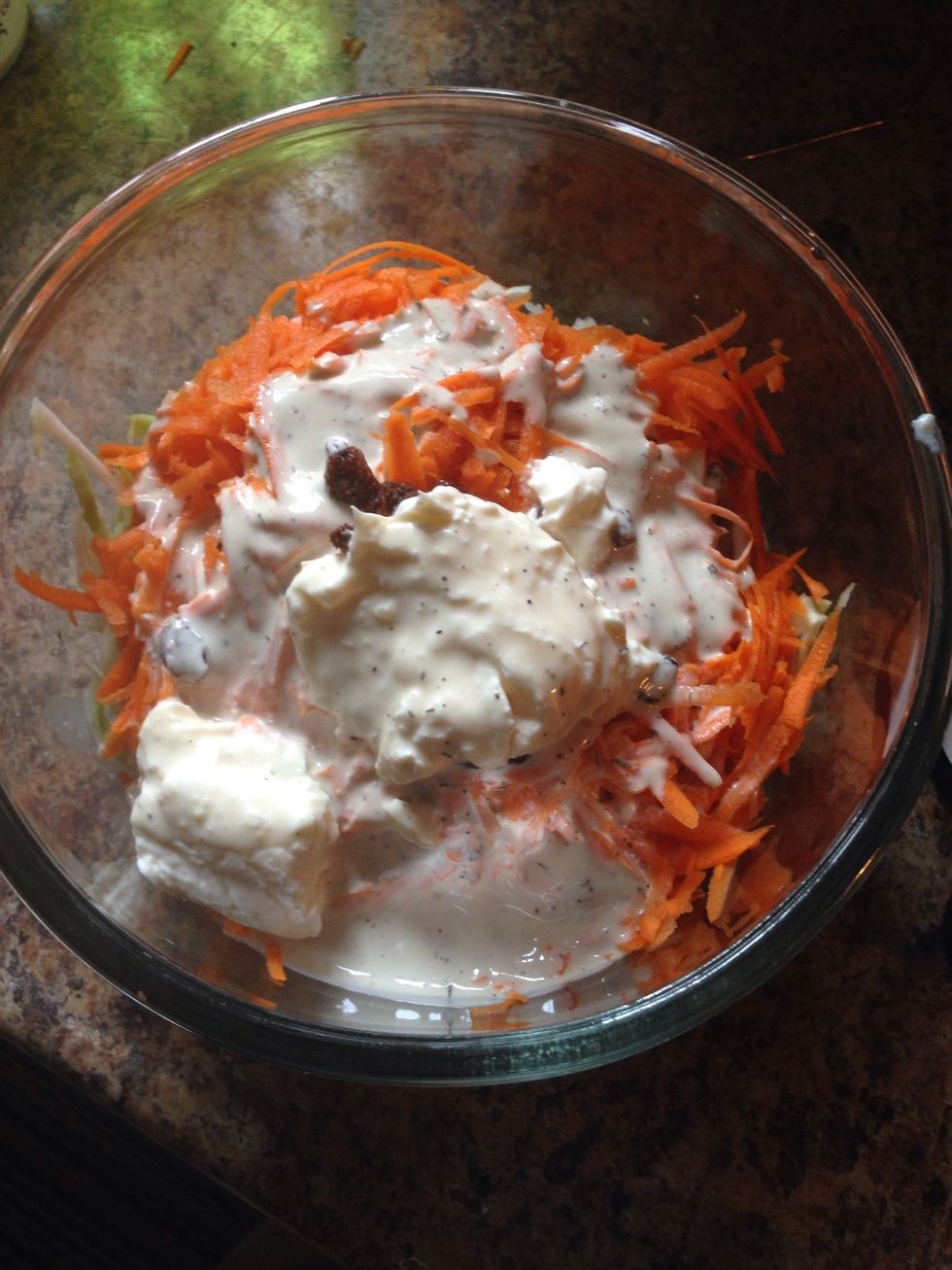 Next, I added the Mayo. Keep layering and not mixing. That step is coming up.
And Voila ! Mix your ingredients together until evenly distributed.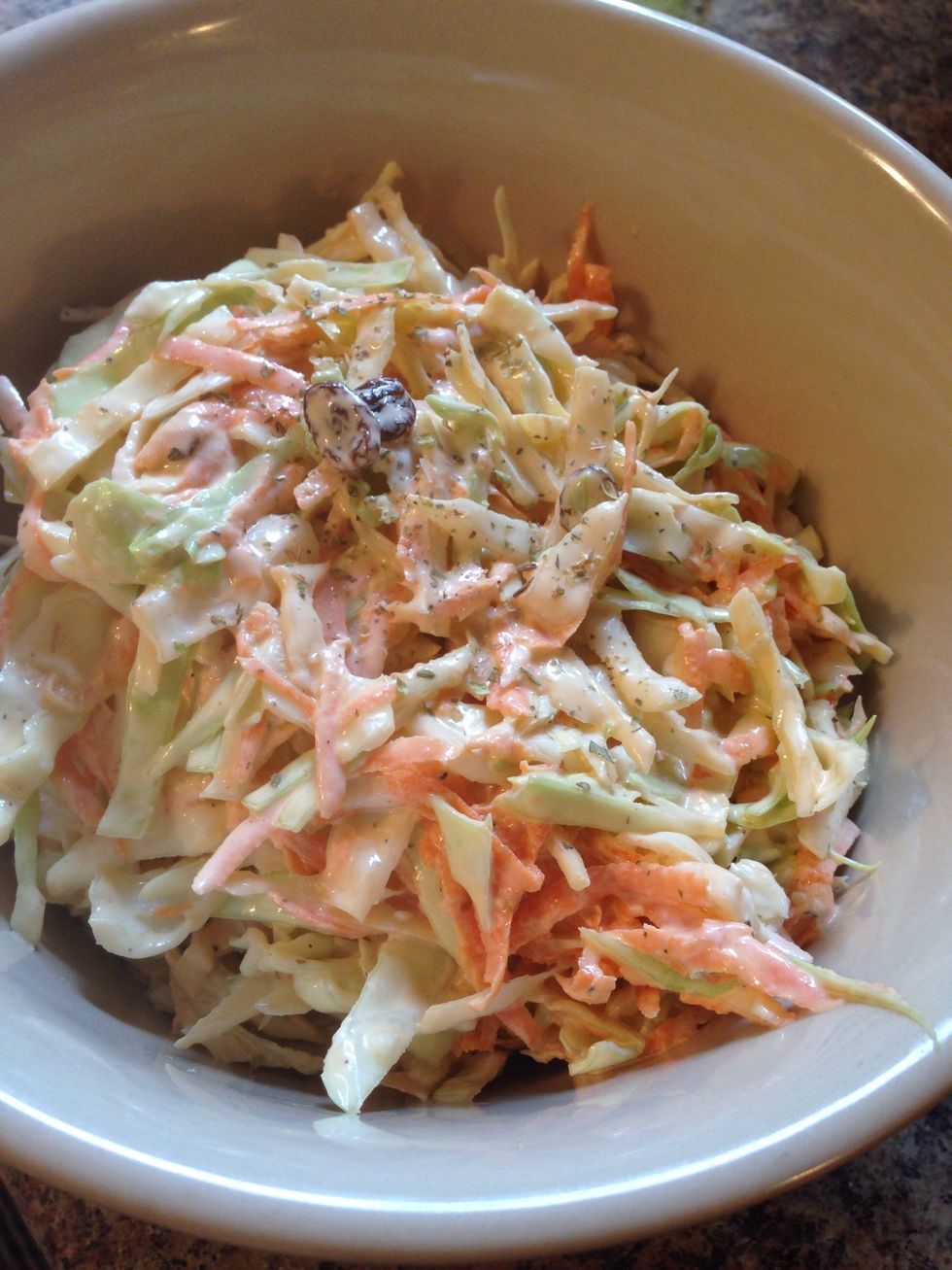 Coleslaw is served best when refrigerated and can last for a few days -happy Cooking😊
Cabbage
3.0Tbsp Peppermill Ranch
2.0Tbsp Mayonnaise
1/2Tbsp Greek yogurt
1/2 Carrots
1.0 Grater
1.0 Mixing bowl
Kichael Shamoo
Cooking is an awesome journey and an art in itself. Learn all the recipes I picked up along the way !