How to make creamy and smooth hummus like in beirut
A snapguide user asked me How to make creamy smooth hummus like in Beirut?. I didn't really know except keep turning the food processor until it is the smoothest possible. Or there are tips how to ..
30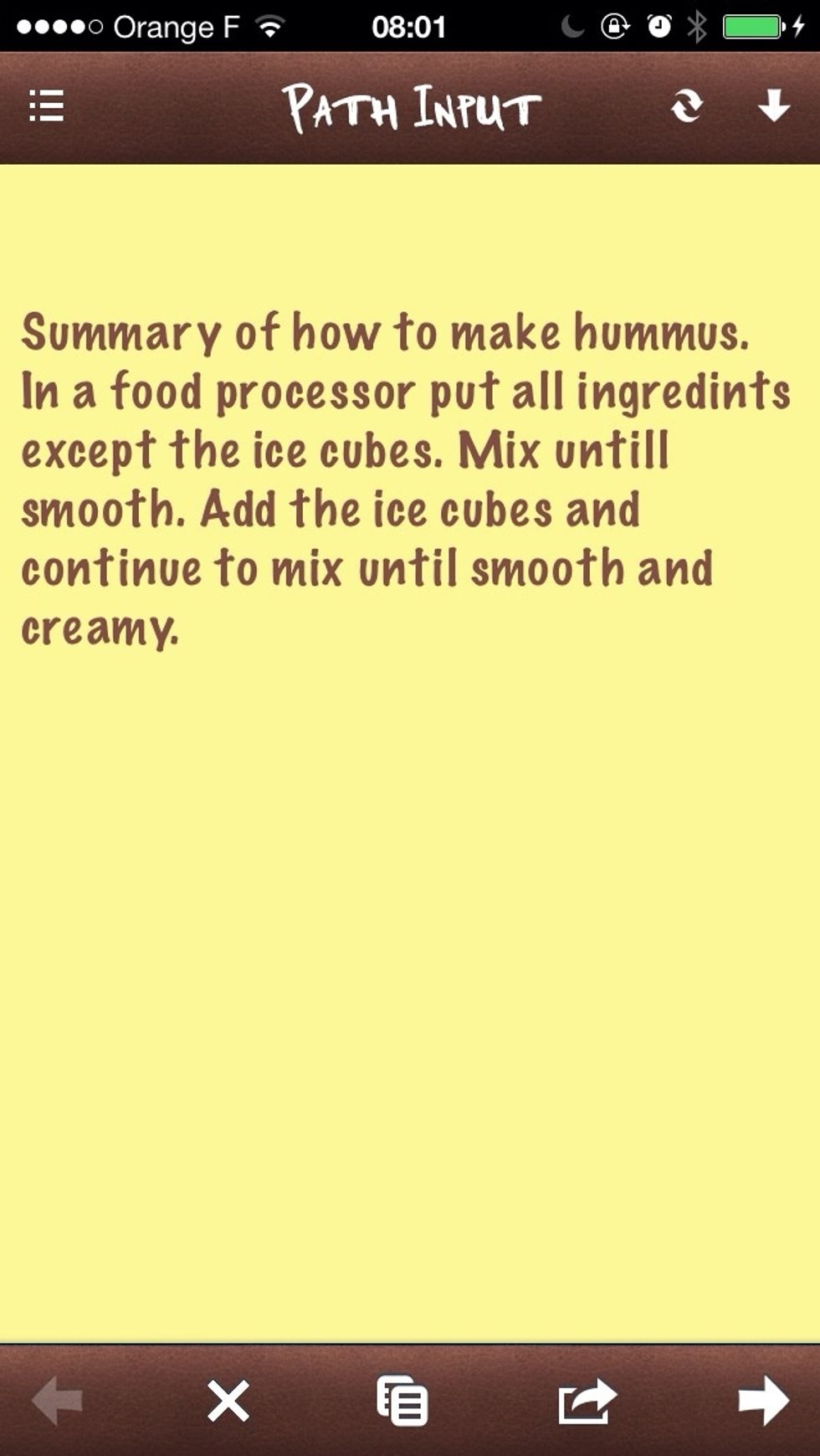 To make hummus is extremely simple and quick. Here is the link https://snapguide.com/guides/make-organic-hummus-in-10mins & Above is a summary of how to prepare this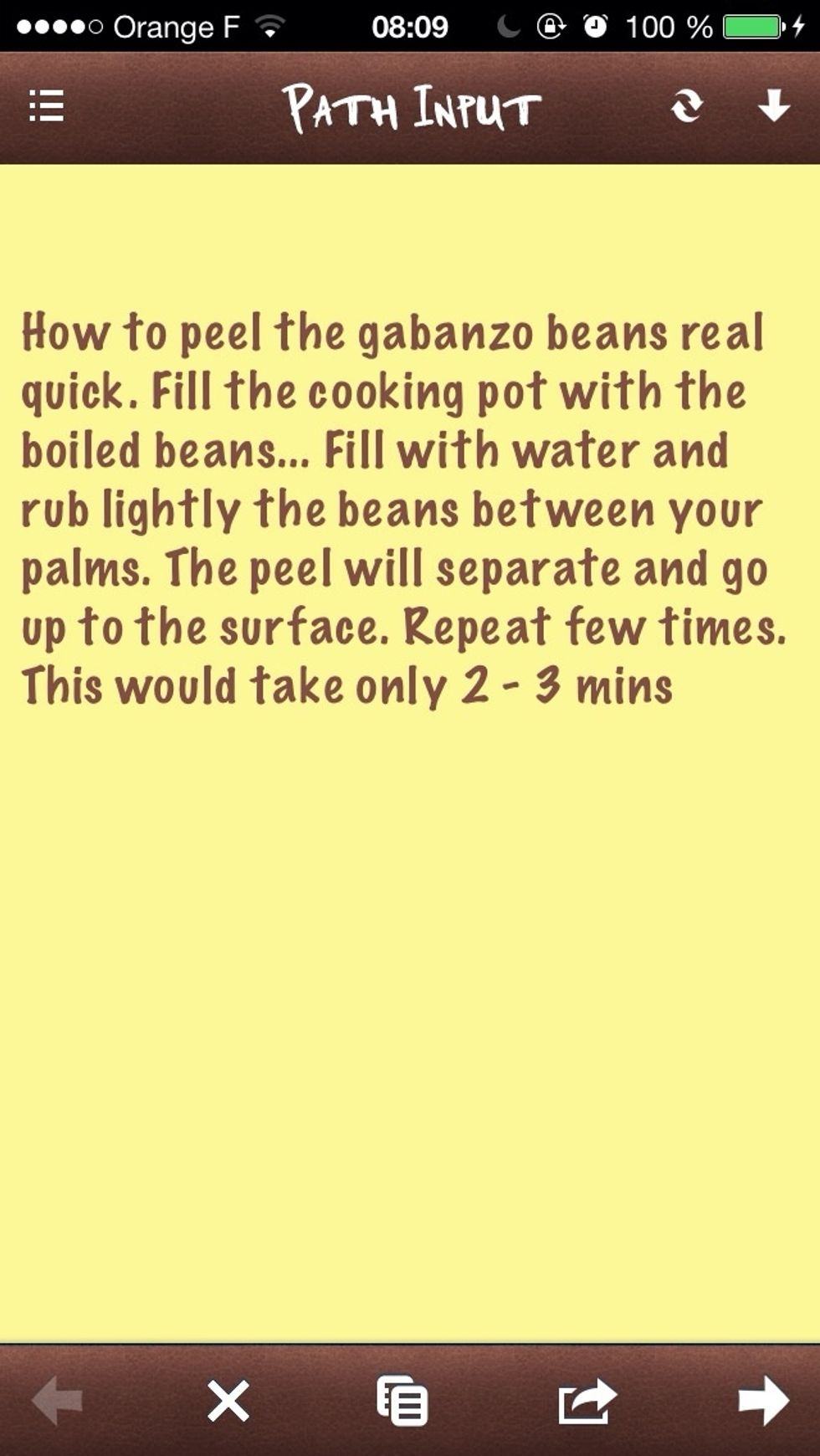 But to make hummus creamy and smooth;. The beans have to be peeled. Also I have posted a guide about 'peeling the garbanzo beans easily'. I never peel the beans; Actually I like hummus coarse.
The next thing to do is add 2 cubes of ice instead of 2 TBsp of water. Voila you will get very smooth and creamy hummus
1.0c Garbanzo beans cooked and peeled
2.0Tbsp Tahine or 3
2.0Tbsp Lemon juice
1.0tsp Salt
1.0 Garlic clove
2.0 Ice cubes