DISCLAIMER: I was craving my grandma's homemade creamed chipped beef, but I never got her recipe before she passed away. This was my first attempt to recreate her recipe.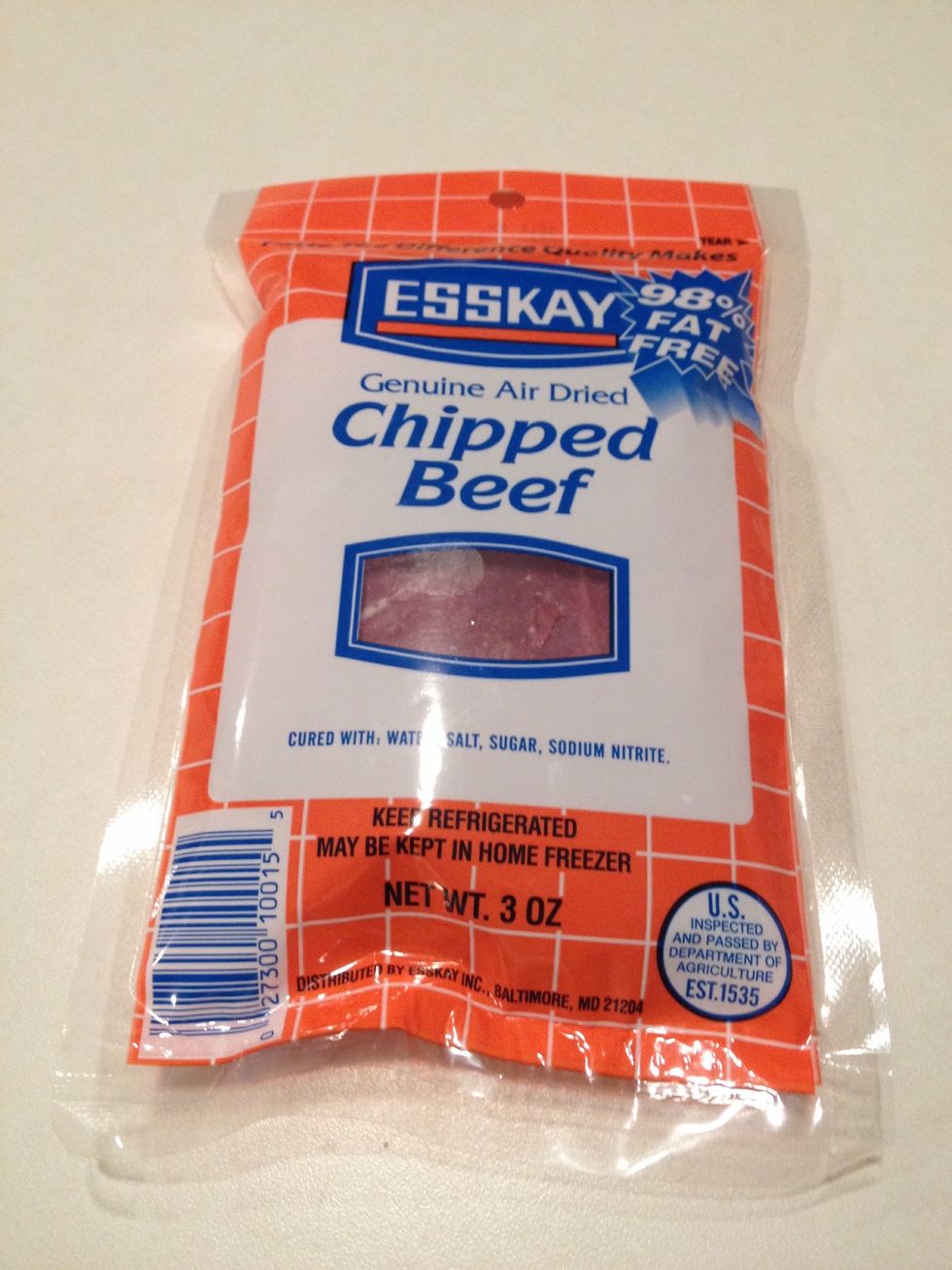 Start with a package of dried beef.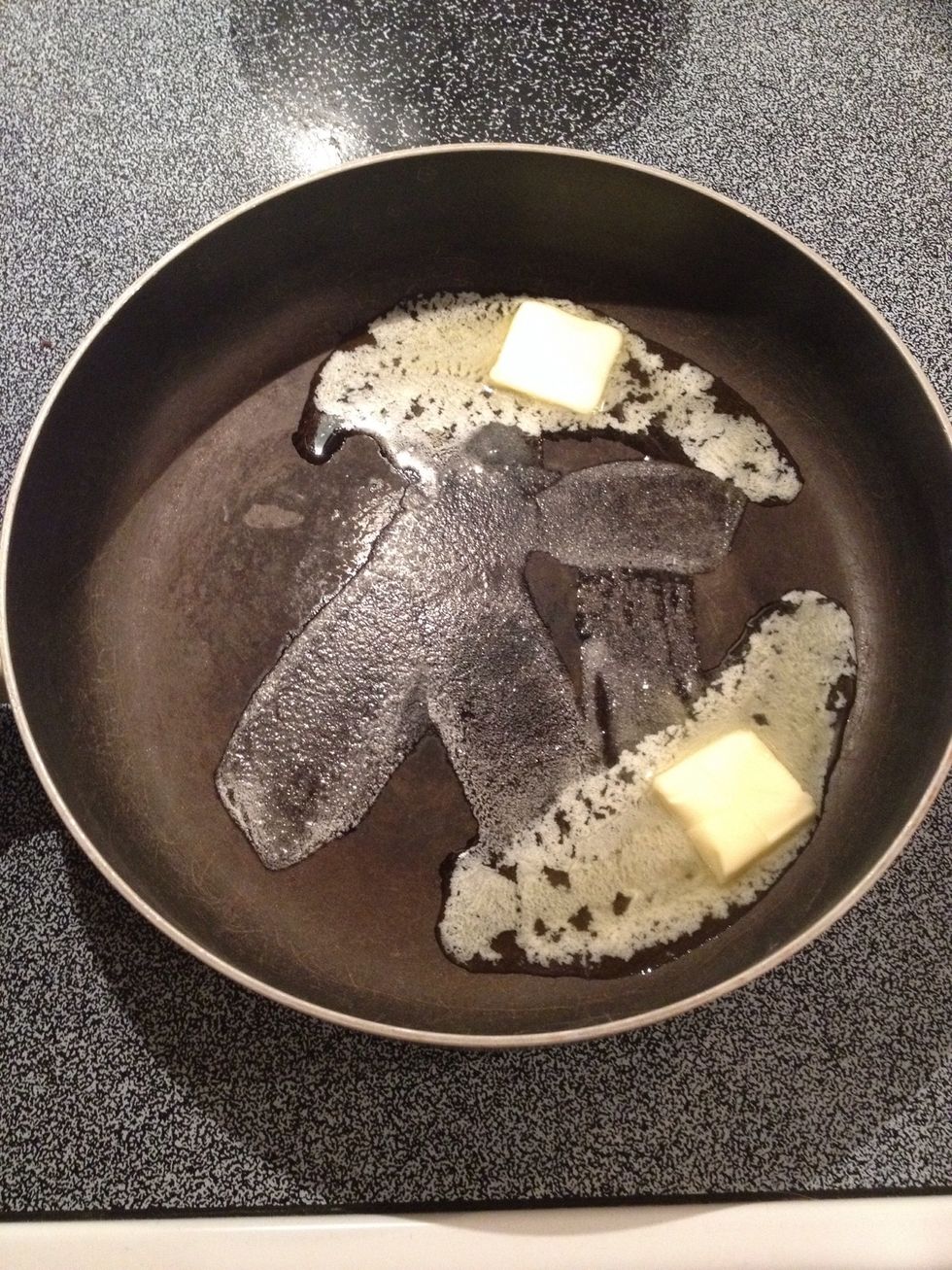 Melt butter in a pan over medium heat.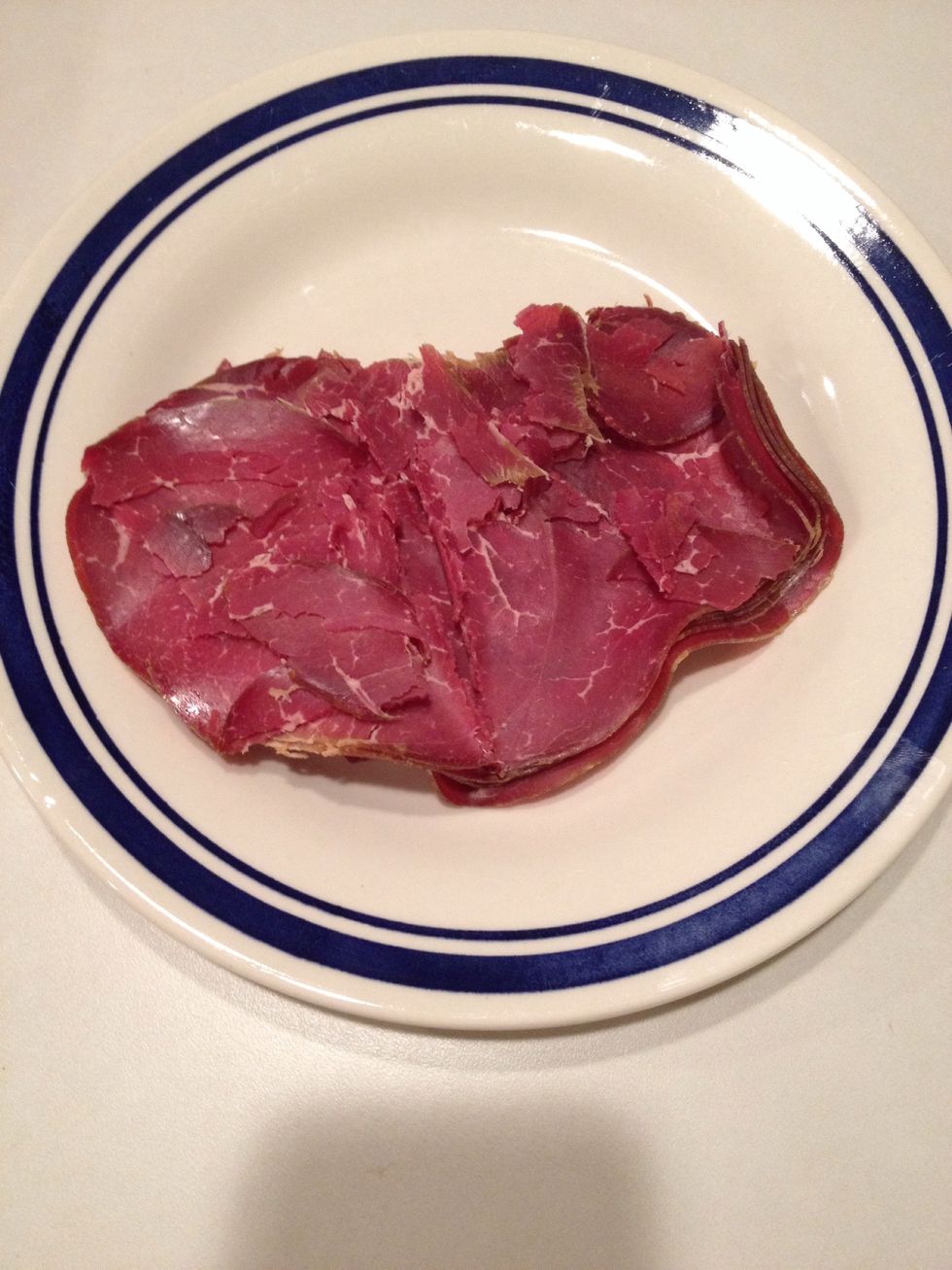 This is the beef out of the package.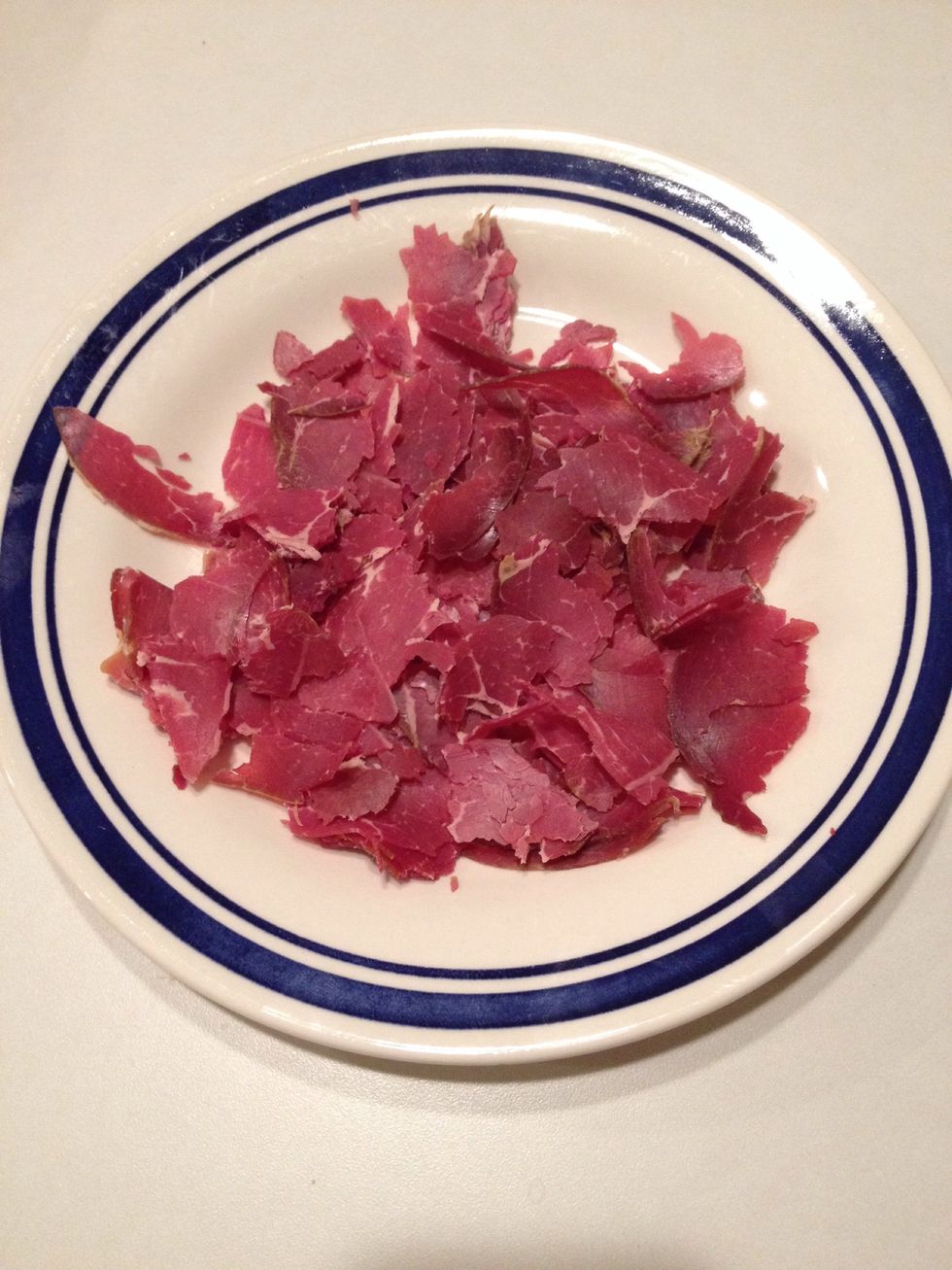 Break it up into small pieces.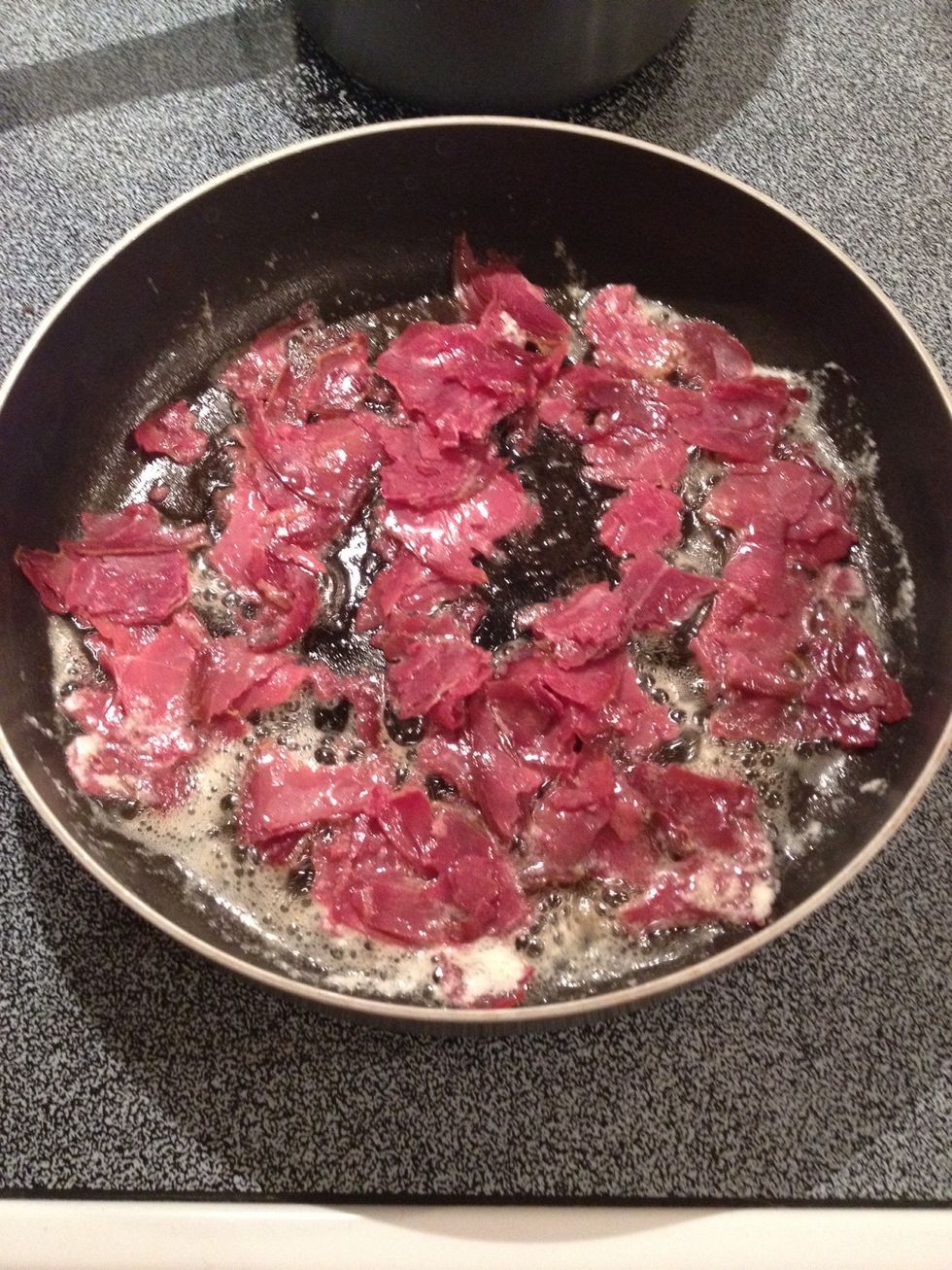 Place beef in butter and cook until edges start to brown and curl up.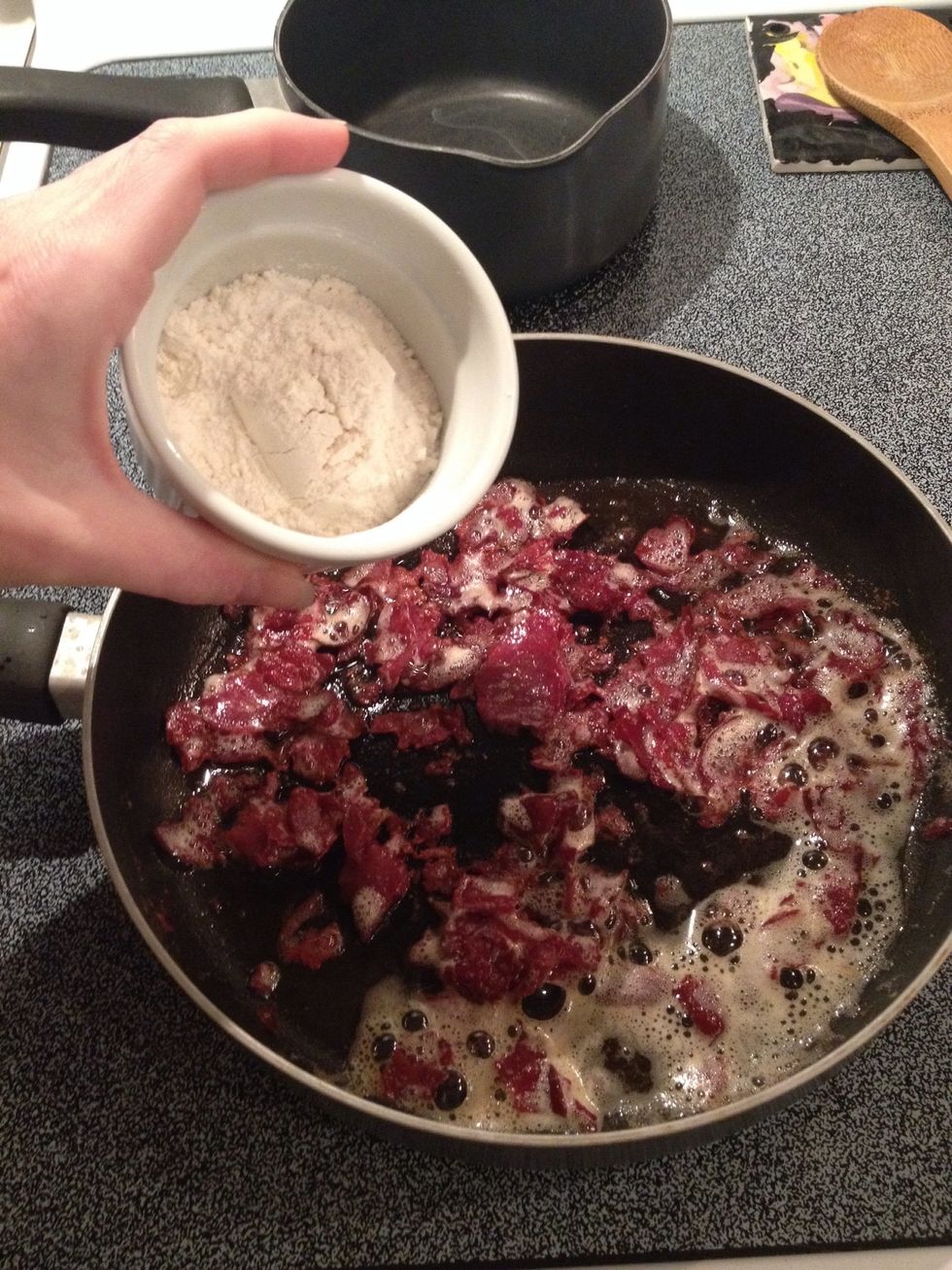 Add flour.
Stir to blend.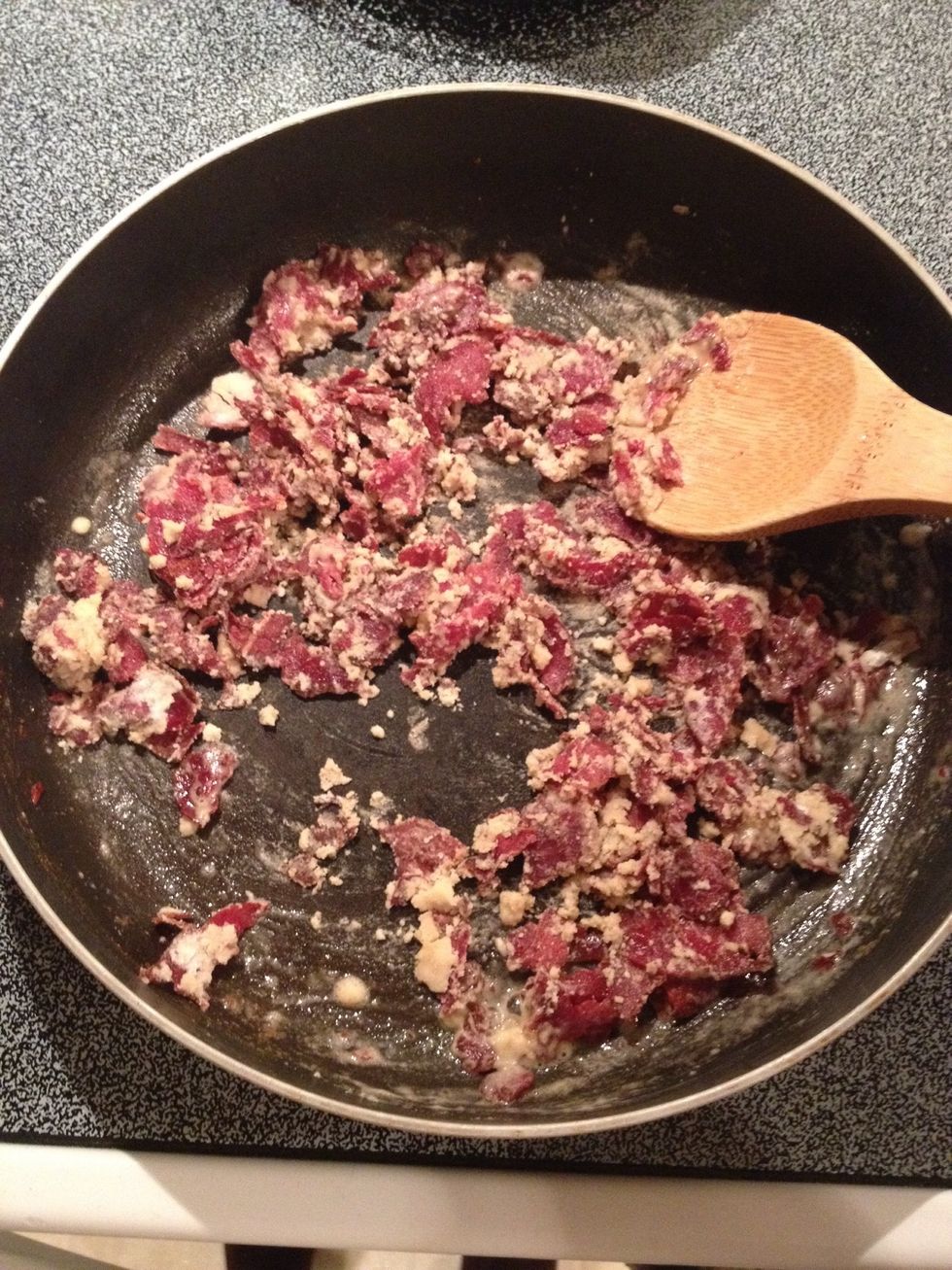 Like this.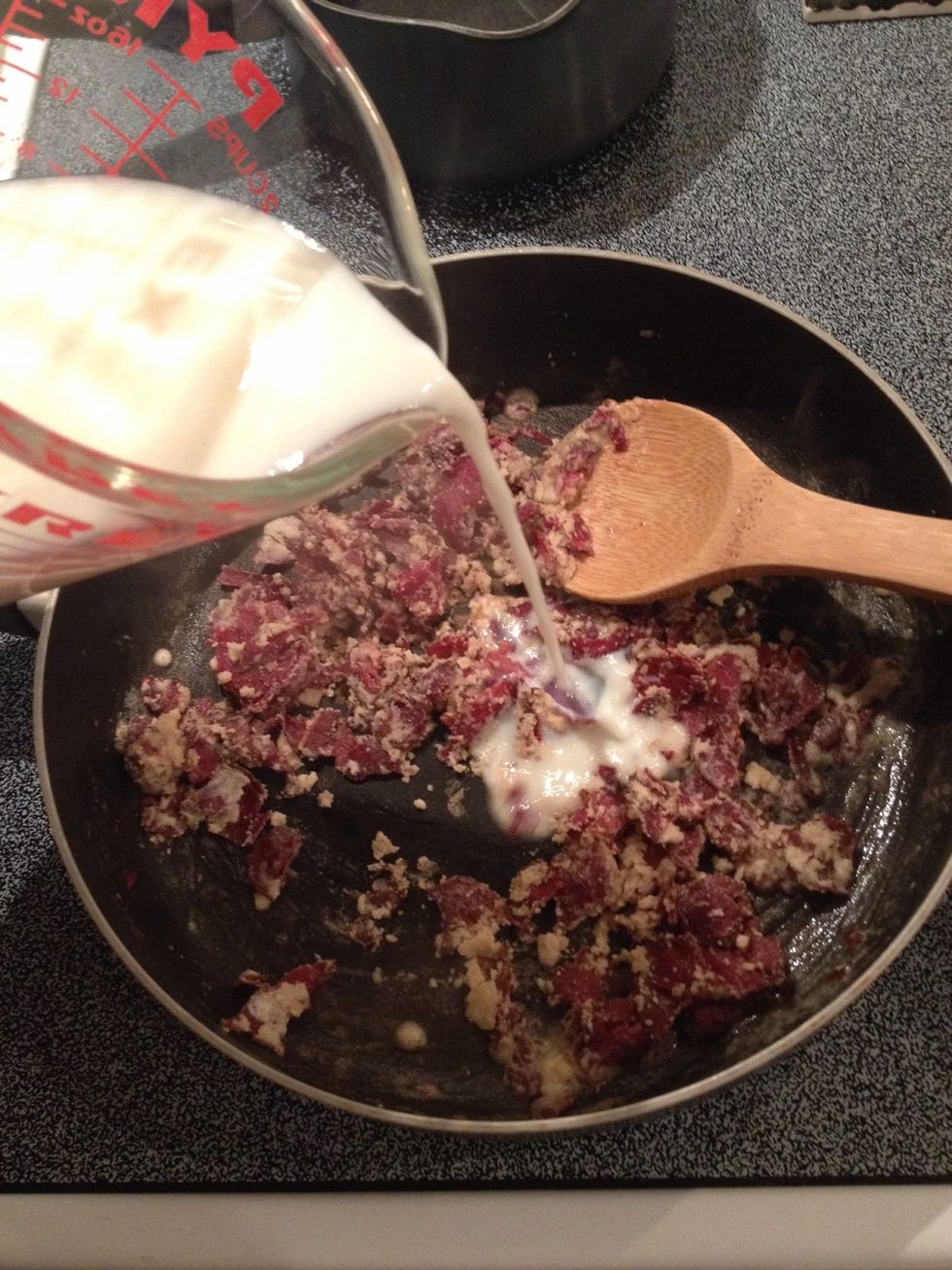 Slowly add milk, stirring constantly.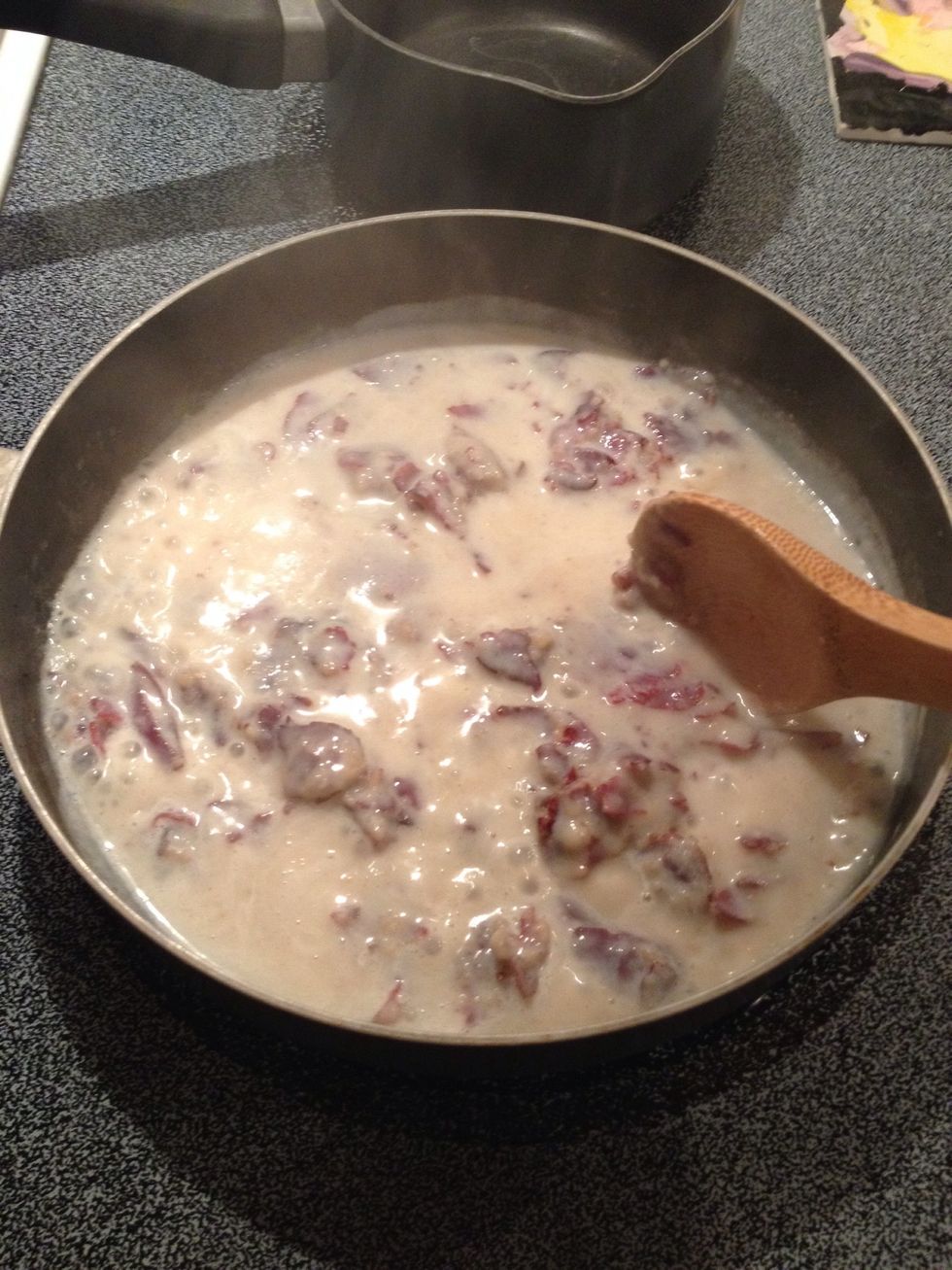 Keep stirring until sauce thickens.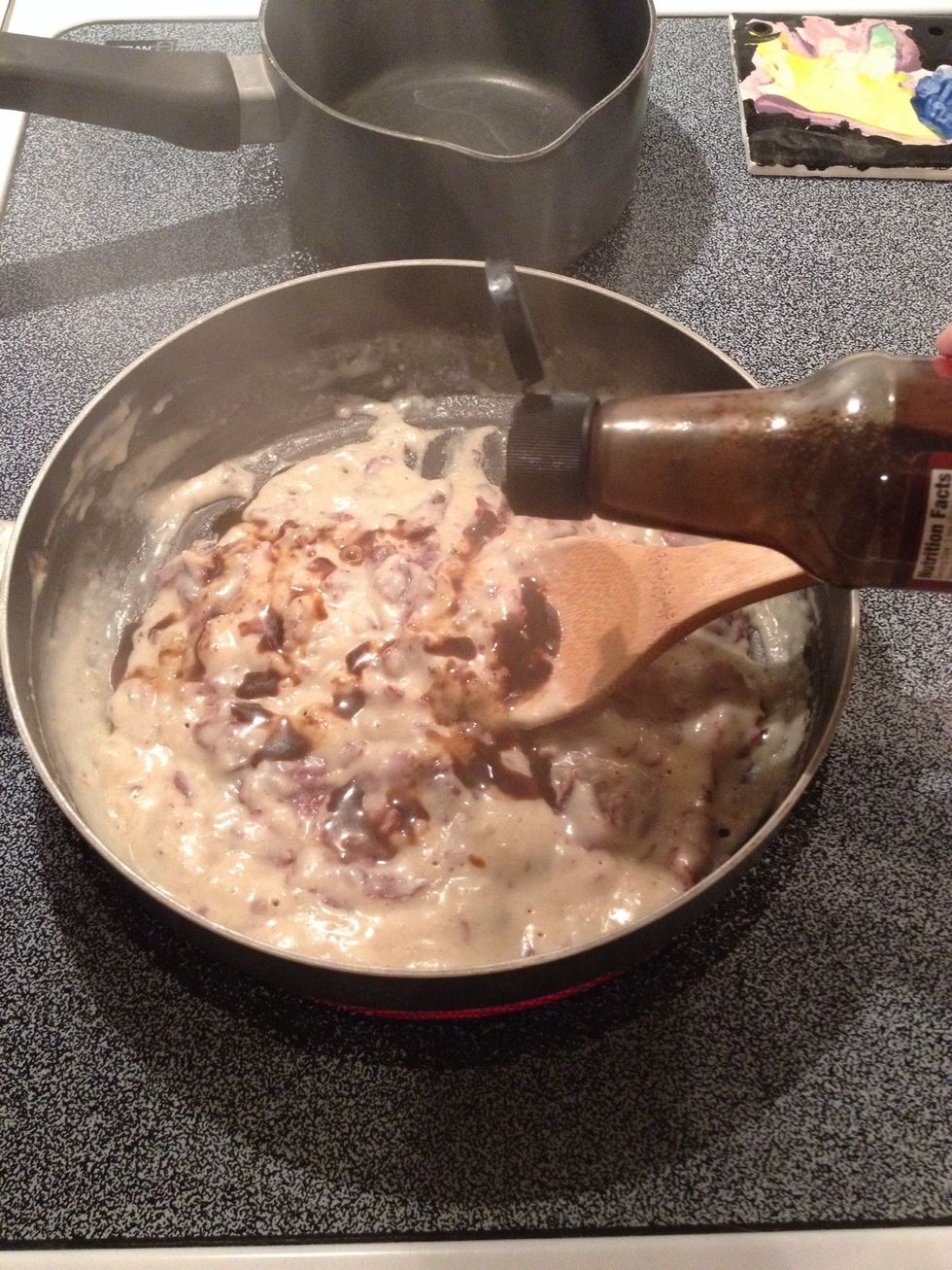 Add a splash of Worcestershire sauce if desired. Add salt and pepper.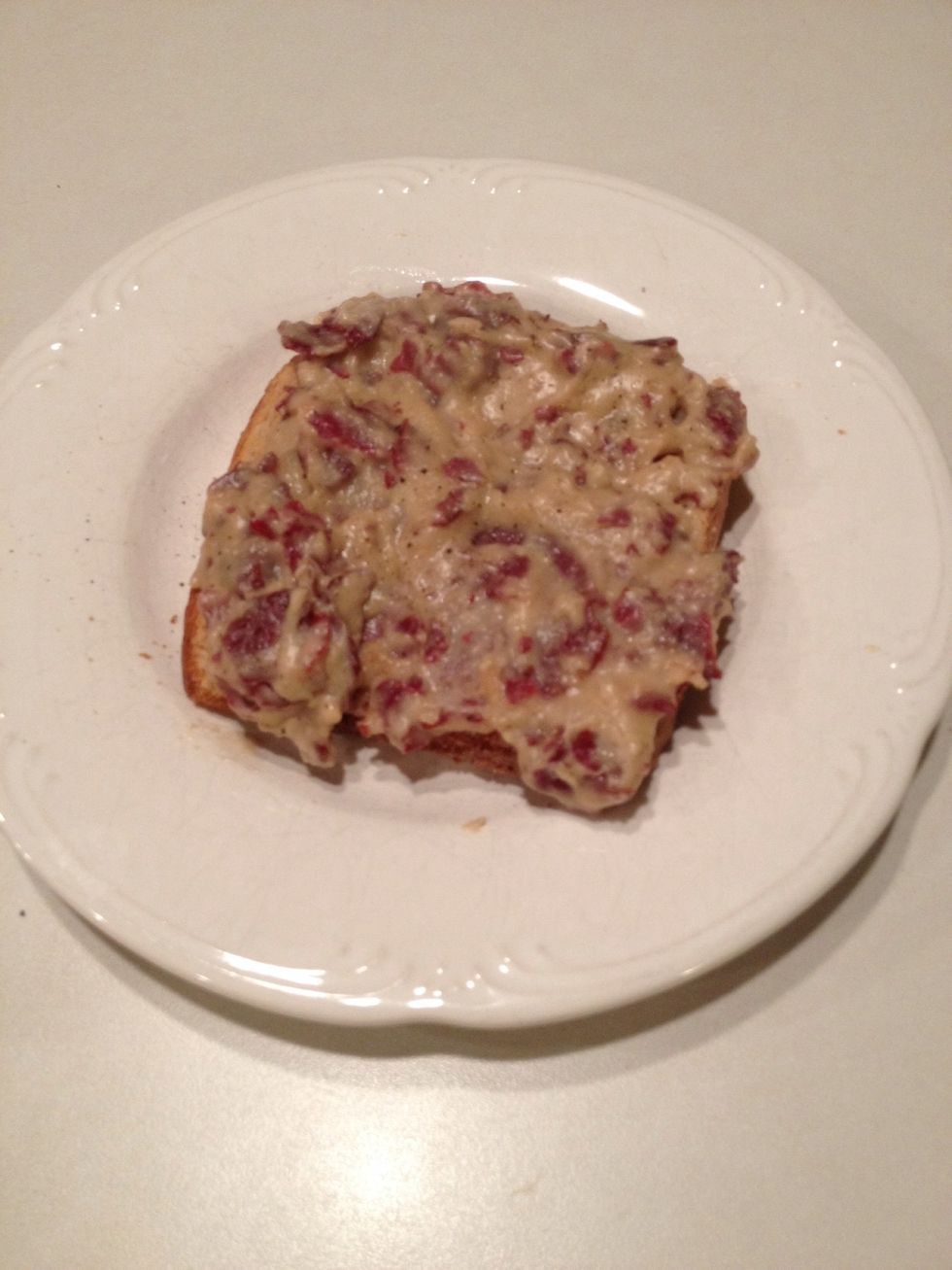 Spread over toast. Serve and enjoy!
NOTE: If sauce becomes too thick, add more milk to desired creaminess.
1.0 3oz package dried beef
2.0Tbsp Butter
2.0Tbsp Flour
1.0c Milk
0.0tsp Worcestershire sauce (optional)
Toast or English muffin
Salt and pepper