How to make cream wafer cookies
Delicate, sugary melt-in-your-mouth sweetness! Only 3 wafer ingredients plus an easy filling.
277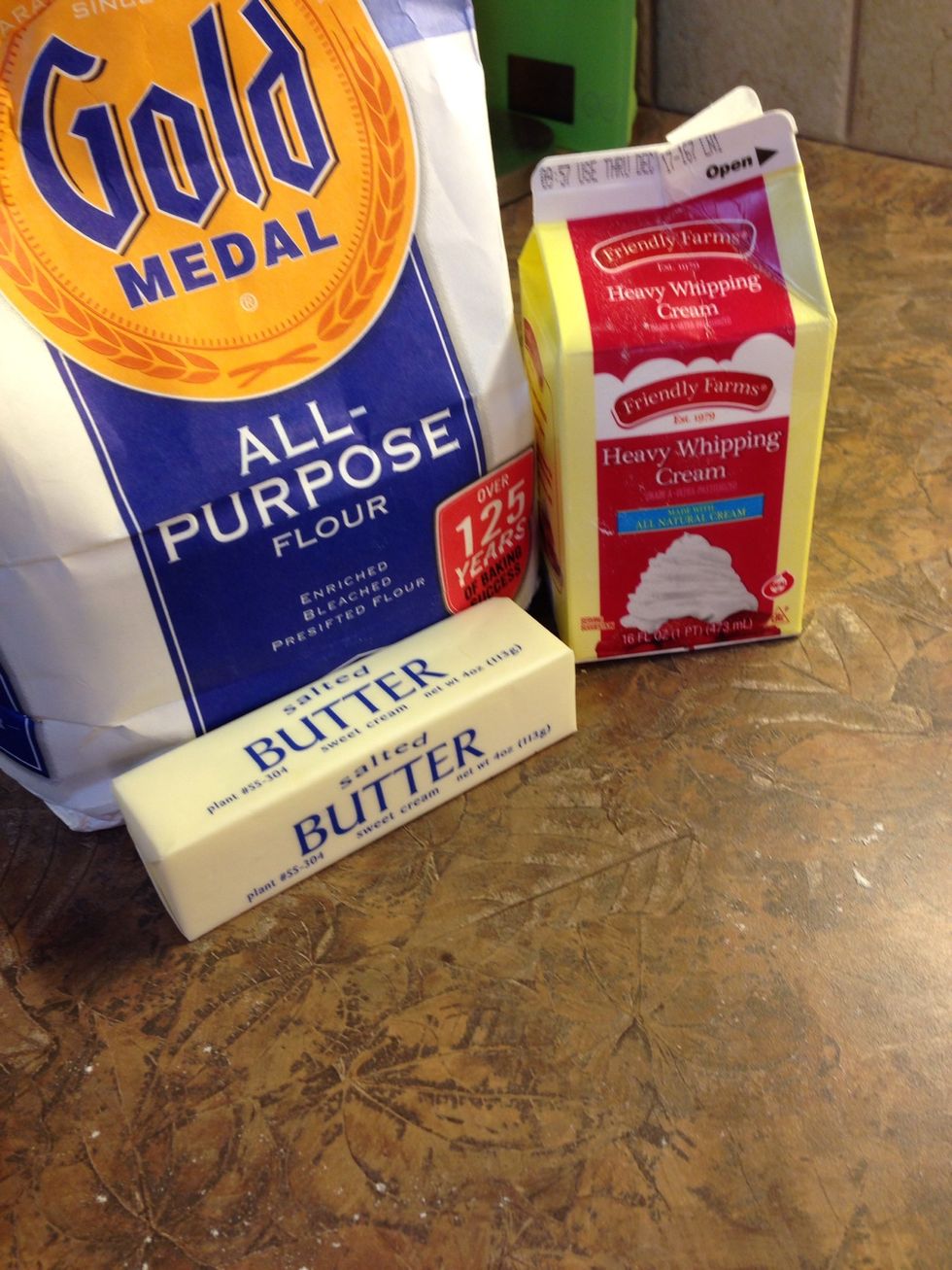 This is all you need for the wafers... Plus a little granulated sugar to coat them
Mix butter and whipping cream. Stir in flour mixing well to form wafer dough. Wrap in plastic wrap and chill 15 minutes or so while readying a place to roll out.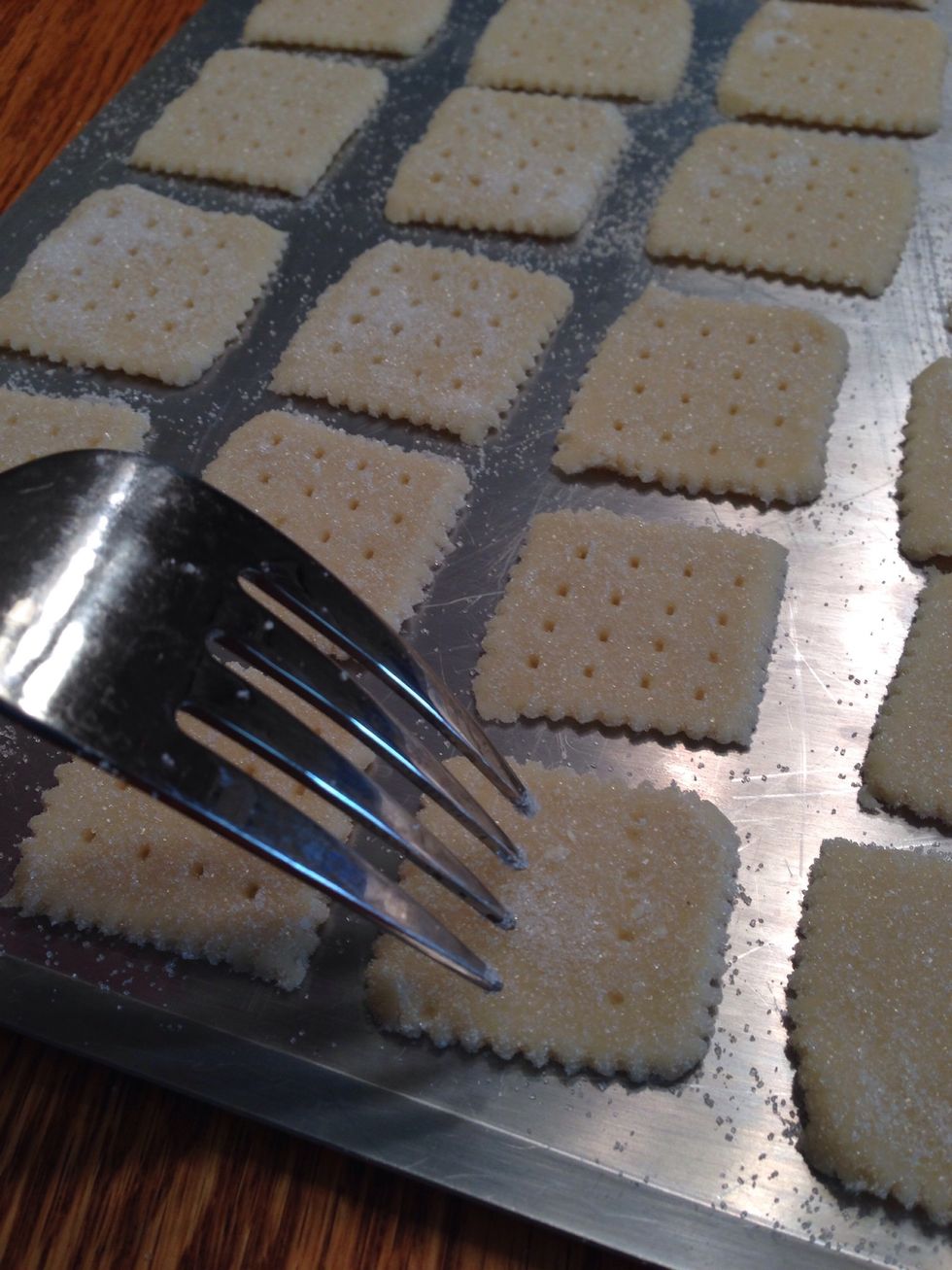 You can usually do the holes pretty quickly by gently holding each wafer with your other hand.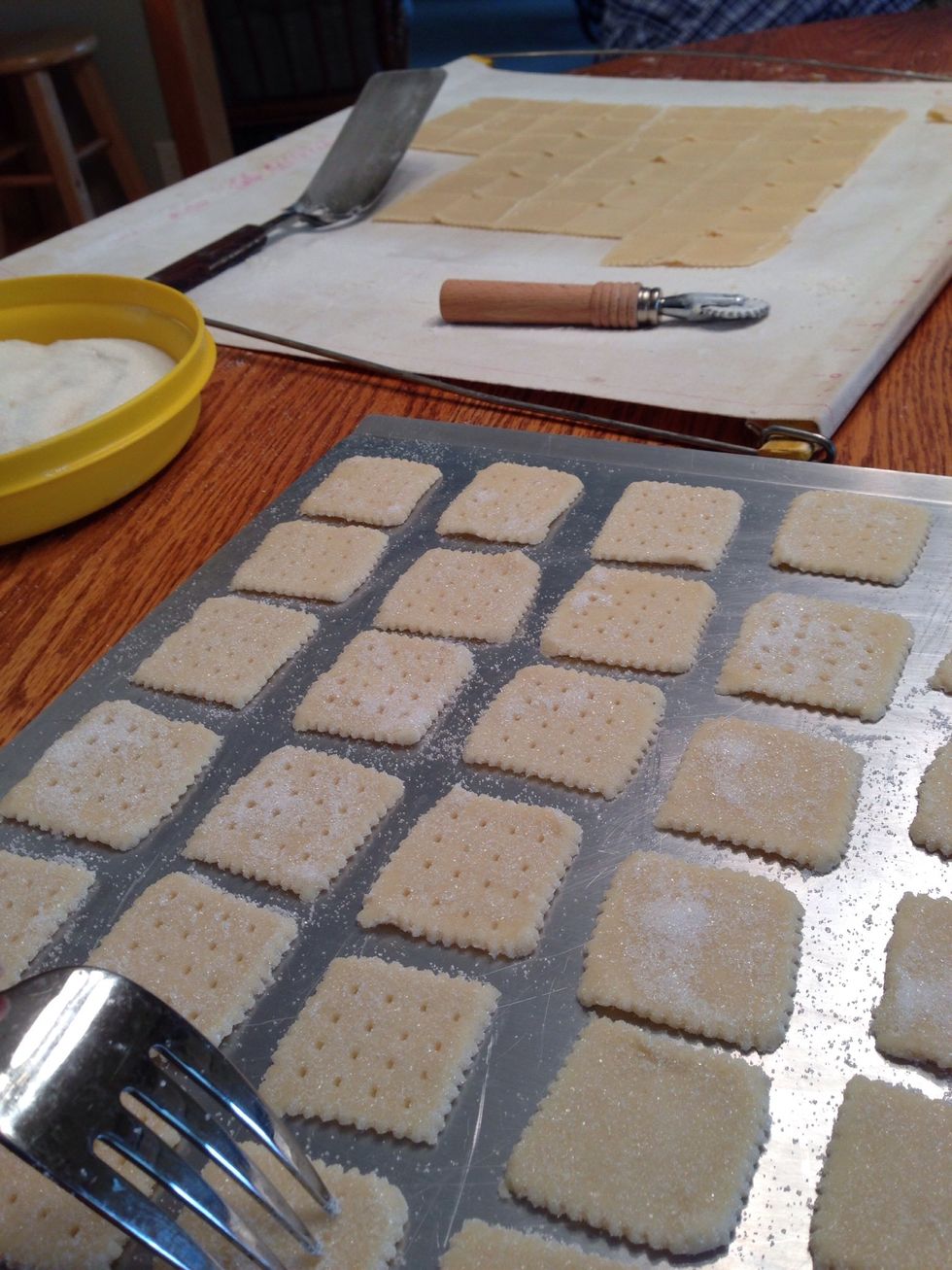 You can place them pretty close together on the cookie sheet.
Bake 7-9 minutes at 375°... Until set but not brown.
Cool on wire rack. Wafers are quite fragile.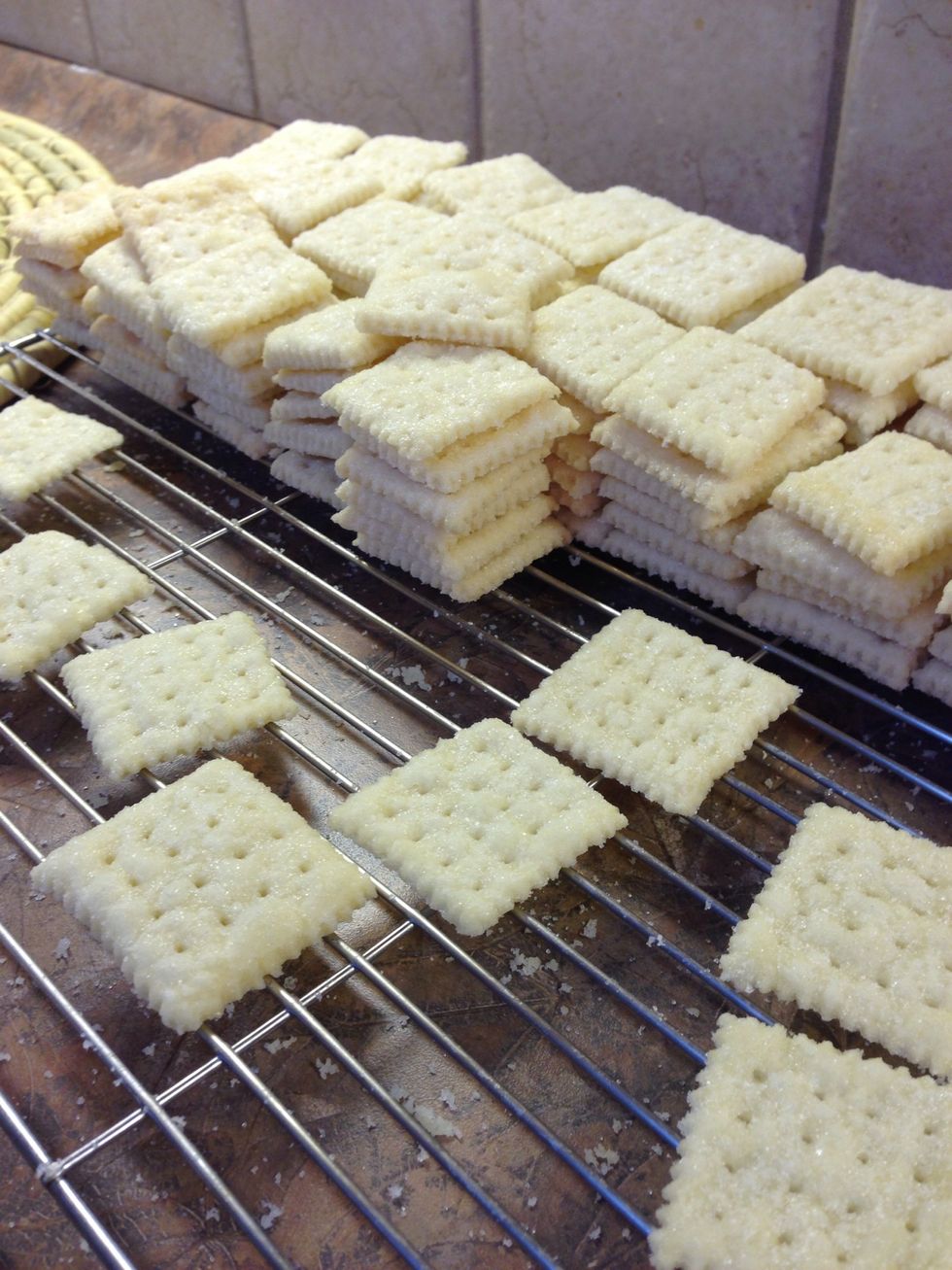 I stack them 6 high to freeze until I add frosting at a later date. Or you can certainly frost and then freeze. Either way they freeze well.
CREAM FILLING FROSTING: Beat butter and slowly add in sugar and vanilla. Best till smooth & creamy. Divide as you wish to color. For Christmas I color half red and half green.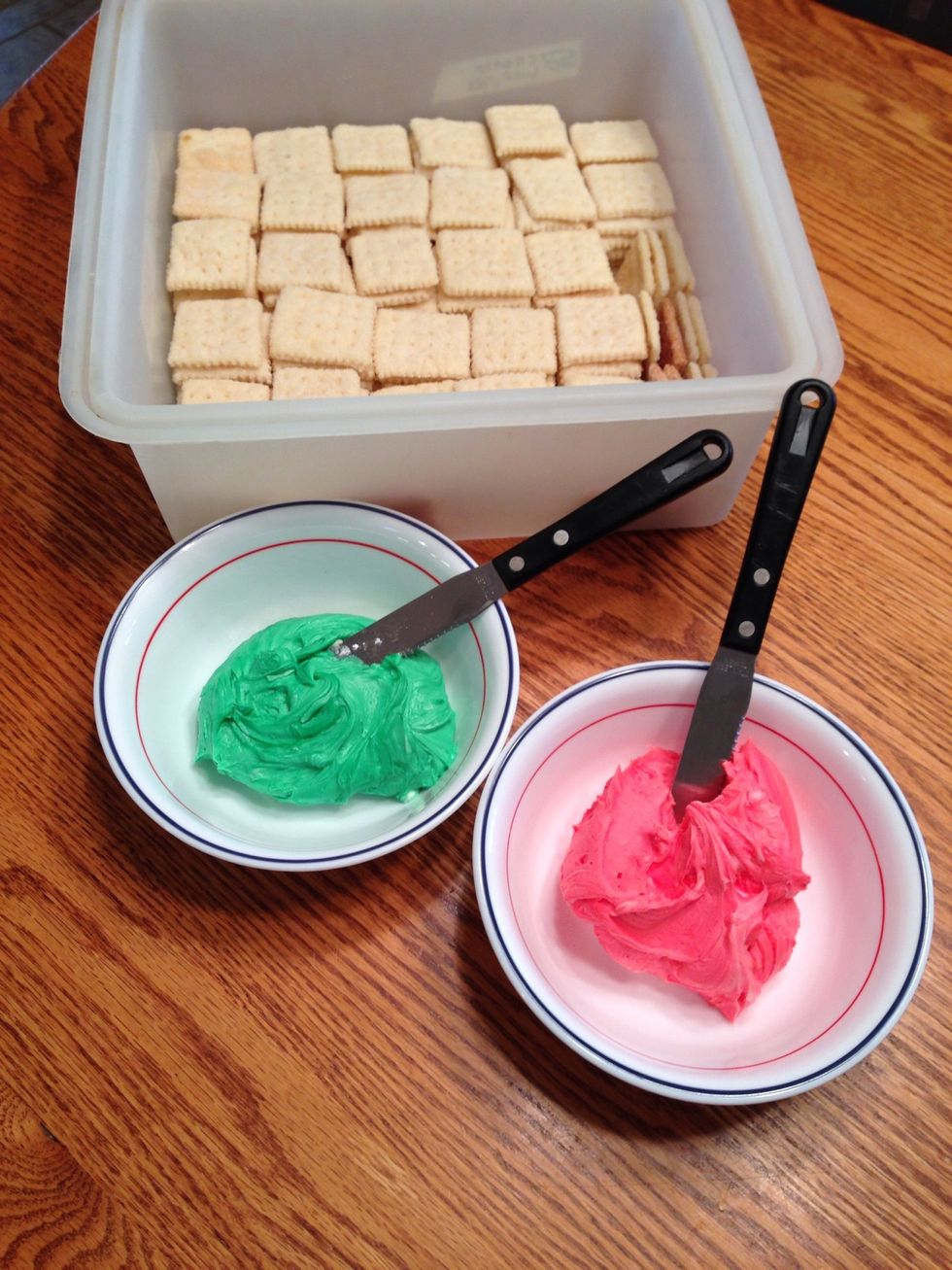 Divide and color frosting as desired. I usually do red and green for Christmas.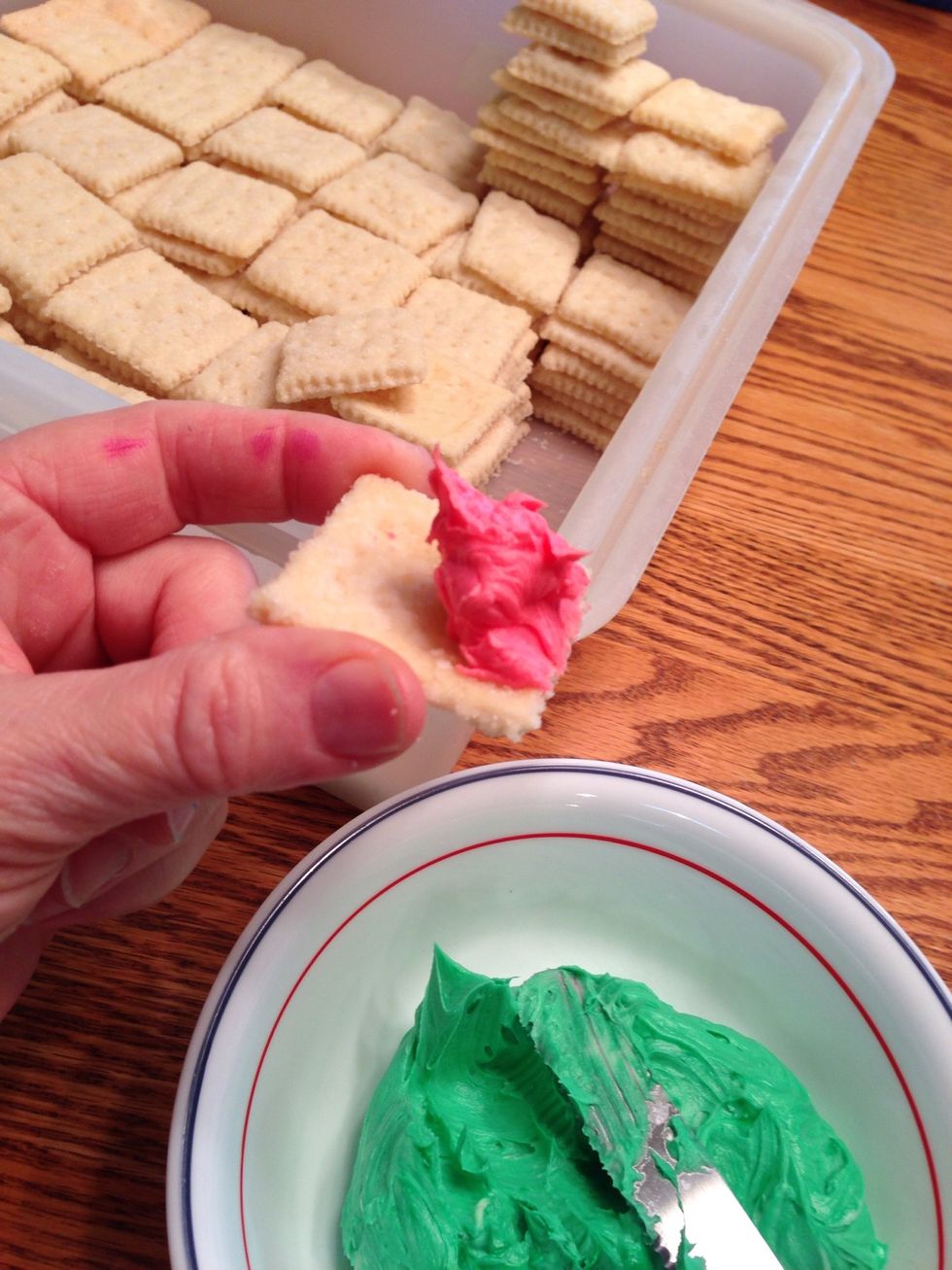 Gently place a smudge on one wafer...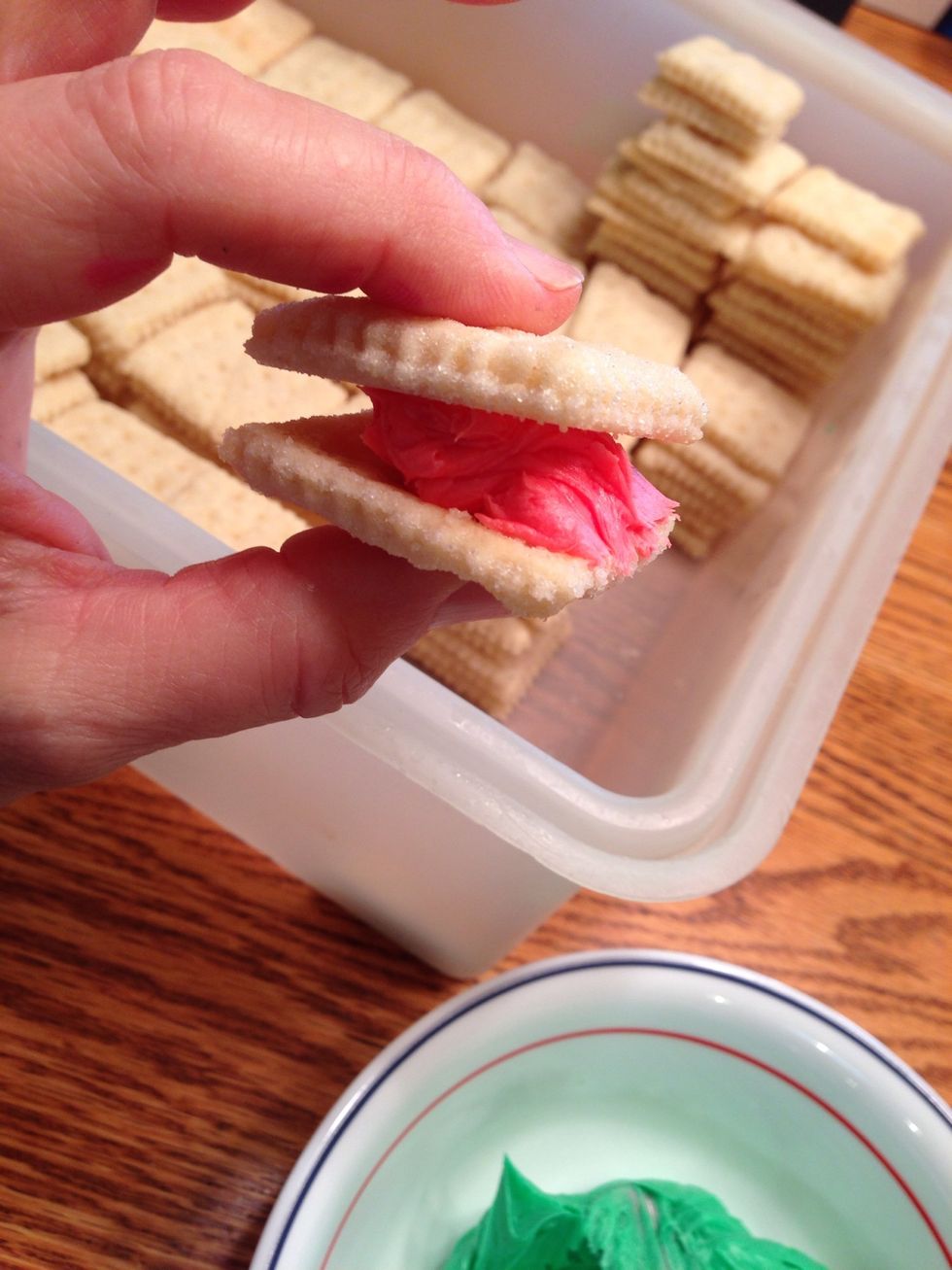 Press top wafer down carefully to even out filling to edges.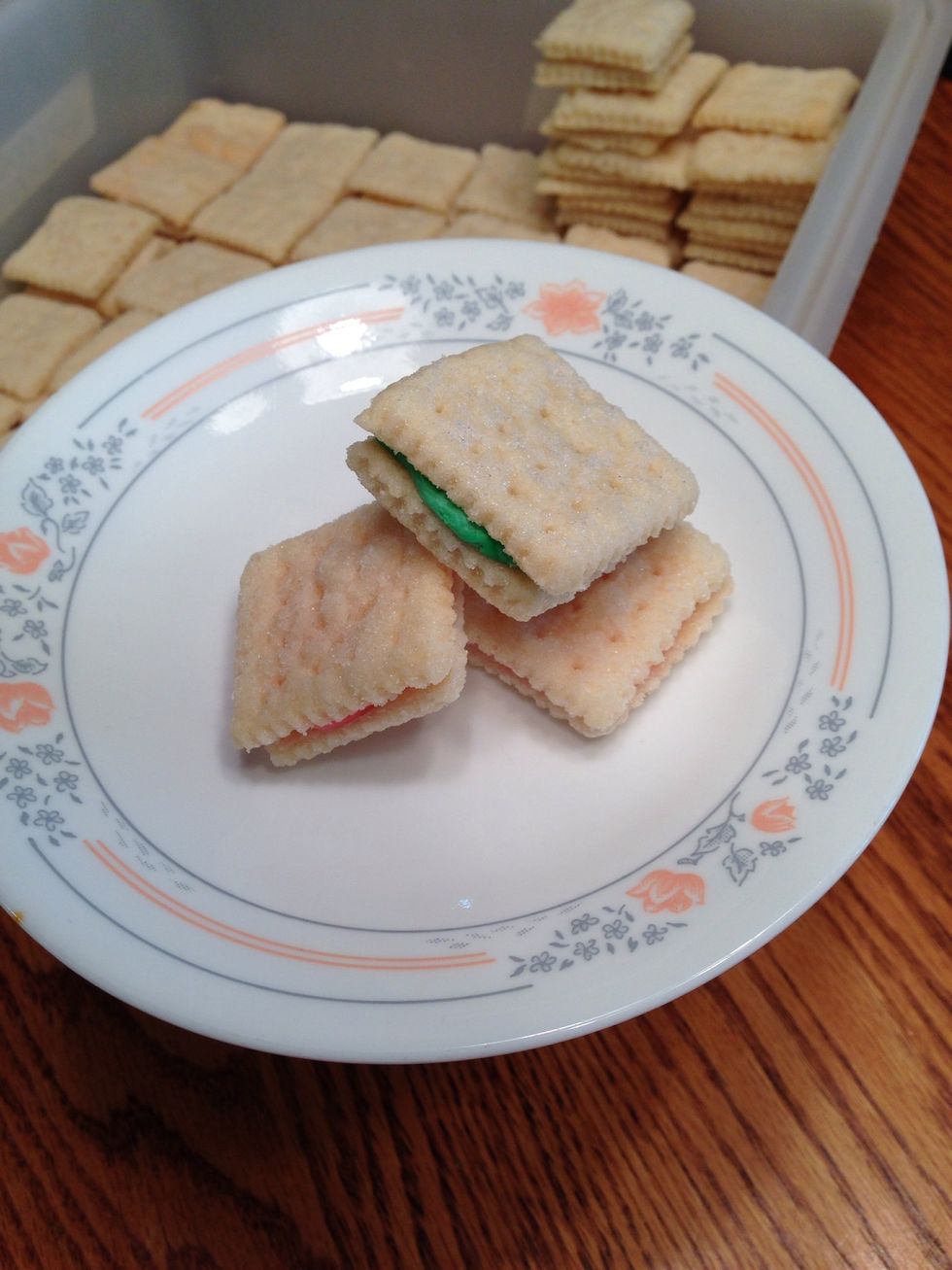 These delicate little cookies melt in your mouth! They also freeze well.
1.0c Soft Butter
1/3c Whipping Cream
2.0c Flour
FILLING..
1/2c Soft Butter
1/2c Confectioners Sugar
2.0tsp Vanilla
CREAM FILLING....
1/2c Confectioners (powdered) sugar
1/2c Softened Butter
2.0tsp Vanilla
Food coloring
Rollie Brandt
I've been an artist all my life and raised my children as a stay at home mom. Happily married 40 years. I love to share what I do...