Infused with Cream of Earl Grey tea, these flavourful marshmallows are a grown-up twist on the childhood favourite. They're great in a London Fog!
174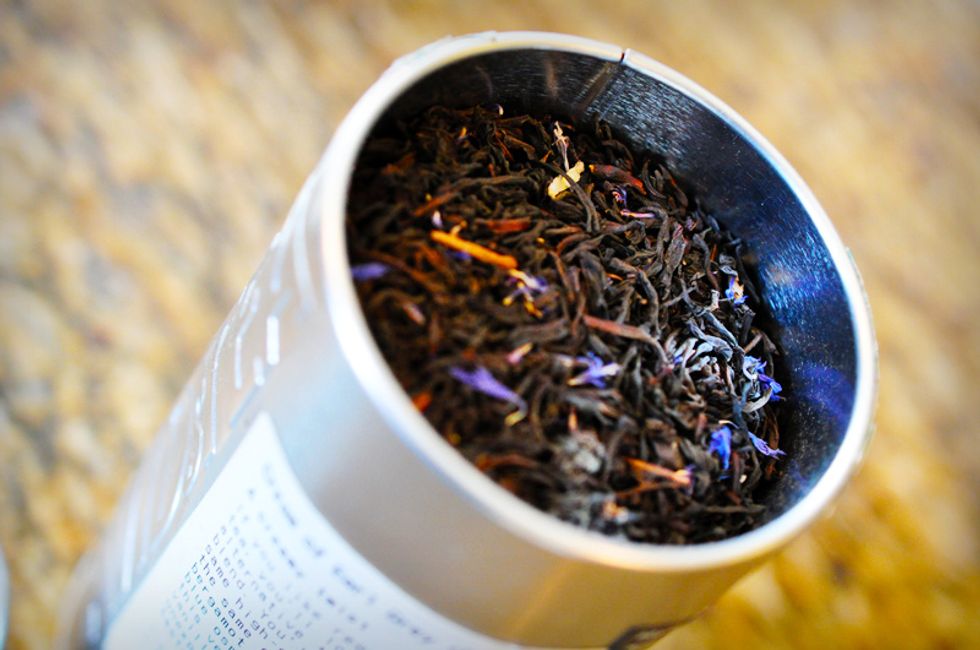 These tasty marshmallows are infused with bergamot and vanilla thanks to DavidsTea Cream of Earl Grey tea.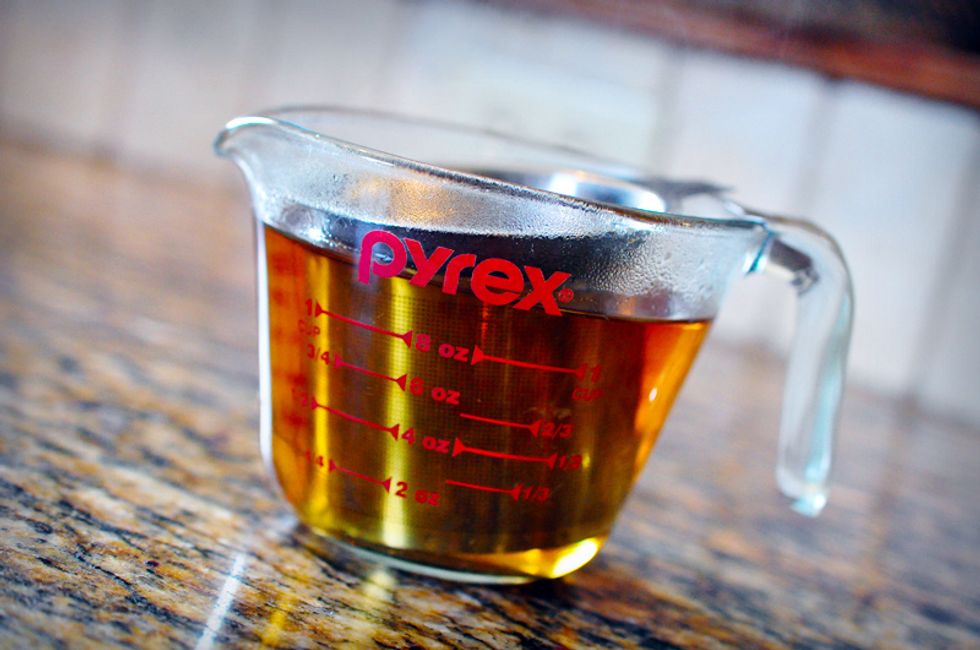 Measure out 1 tbsp of tea leaves into a tea strainer. Place the strainer in a glass measuring cup, and top with boiling water. Steep for 6 minutes. Do not over steep or the tea will be bitter.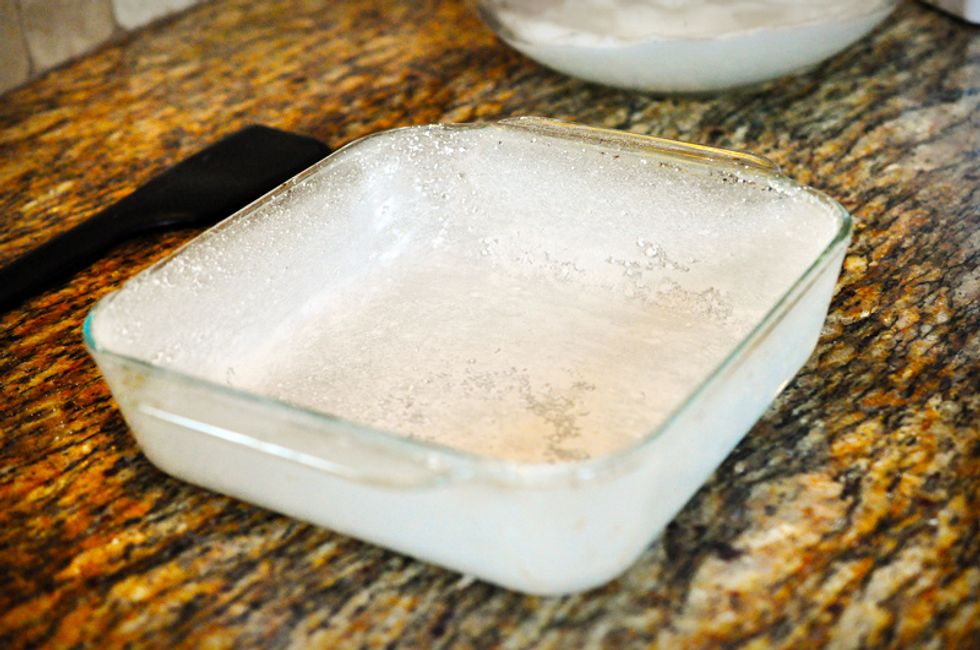 While the tea steeps, butter an 8x8" pan and dust it with icing sugar.
When the tea has finished steeping, remove the strainer and discard the tea leaves.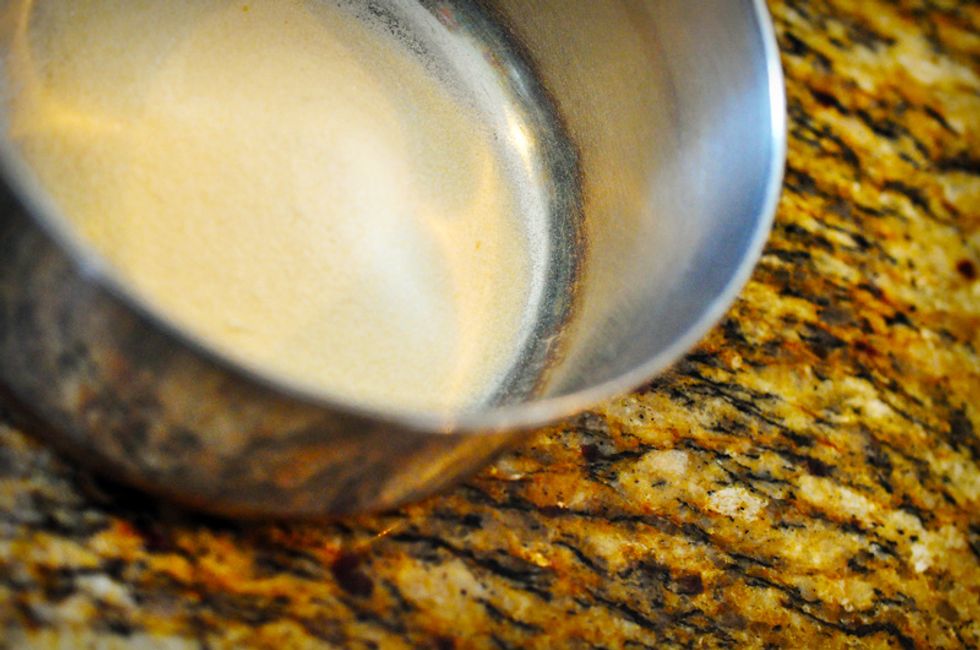 Measure out the gelatin into the bottom of a small saucepan.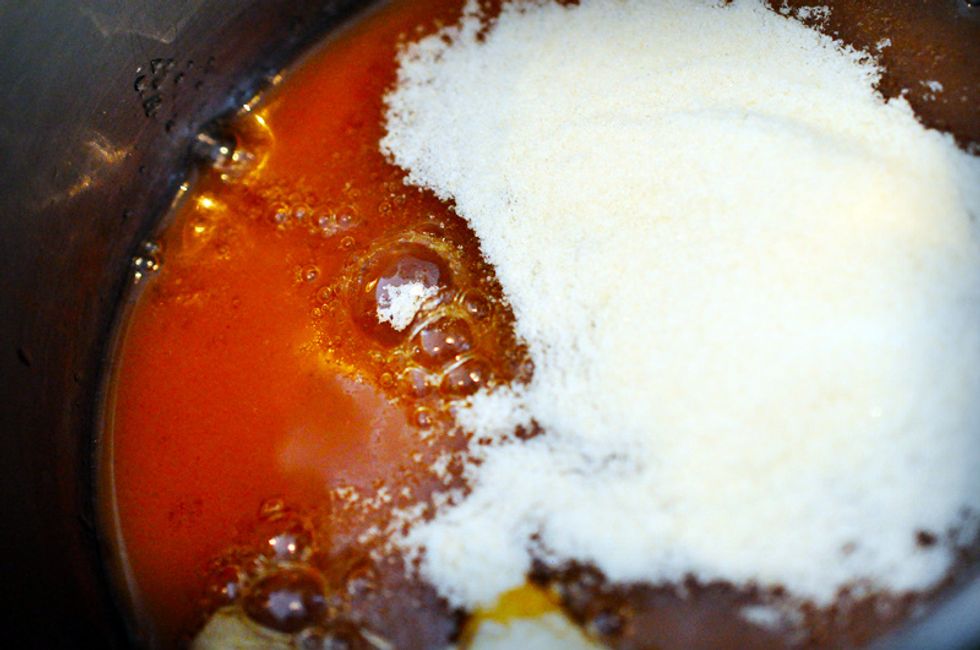 Add 3/4 of the steeped tea and the vanilla extract to the gelatin in the saucepan.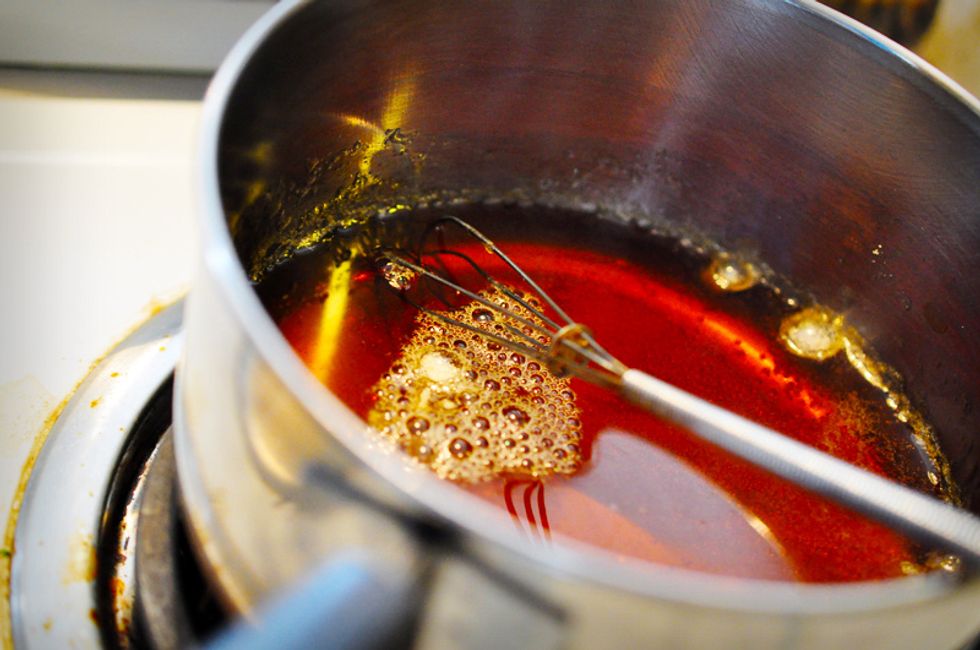 Heat the gelatin mixture over low heat to liquify the gelatin. Keep it warm as you work.
Measure out 2 cups of white sugar and 1 tablespoon of light corn syrup into a heavy bottomed saucepan with high sides.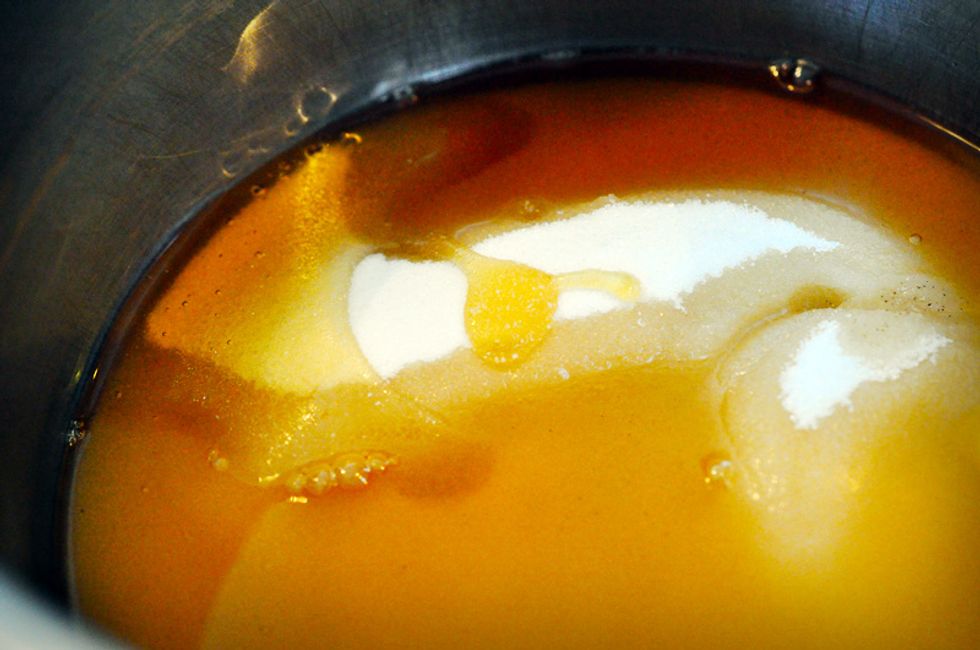 Add 3/4 cup of tea to the sugar mixture.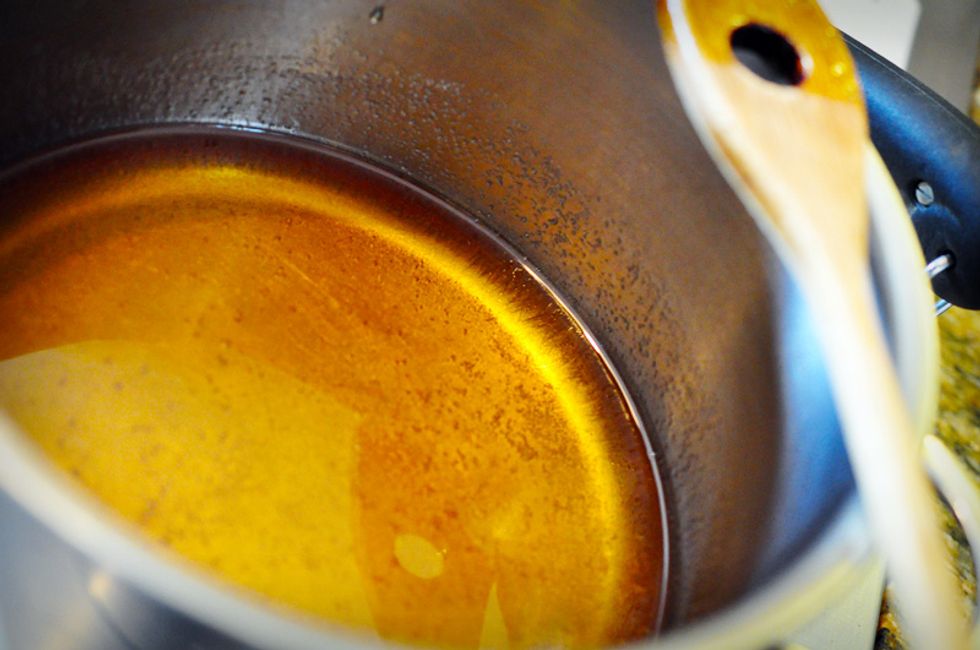 Heat the sugar mixture over medium high heat to dissolve the sugar and corn syrup into the tea.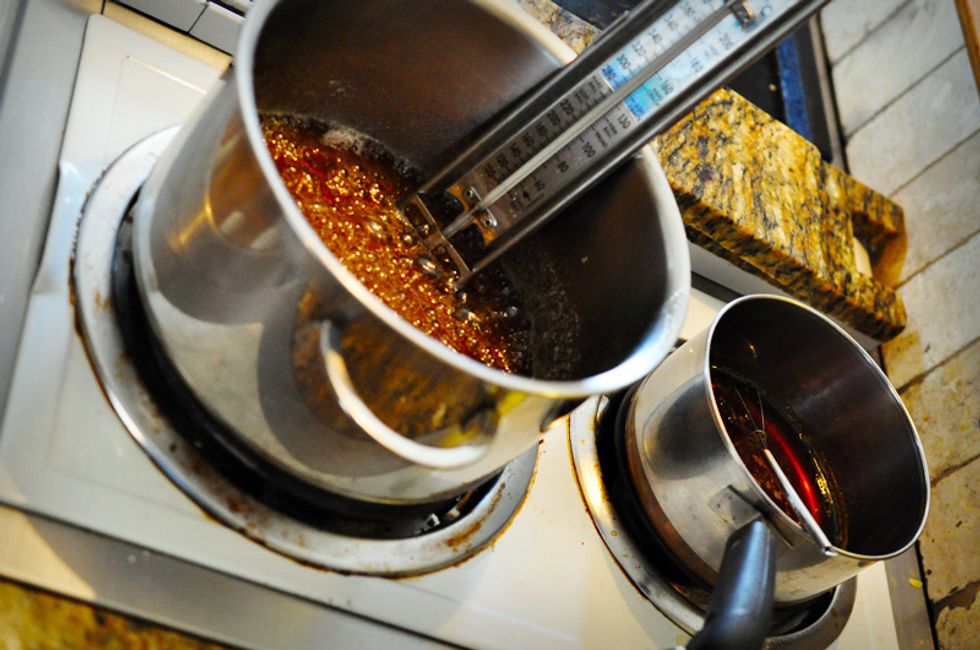 Bring the sugar mixture to a boil and add a candy thermometer. We are watching for 250°F. The mixture will hold for quite a while at 220°C while the water evaporates before proceeding beyond.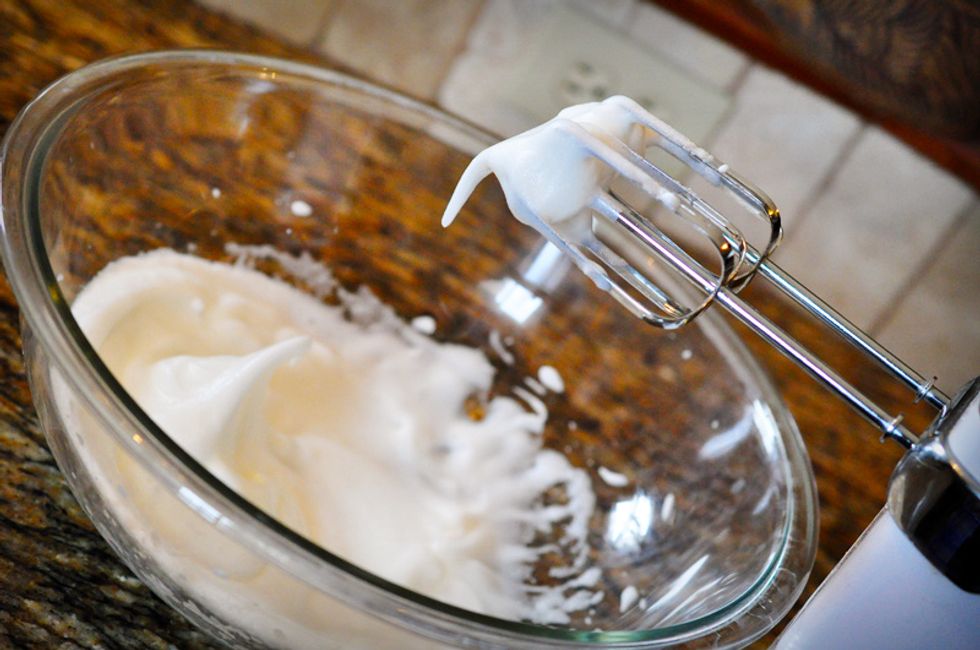 While the sugar syrup cooks, beat the two egg whites in a clean glass or metal bowl until they form medium-stiff peaks.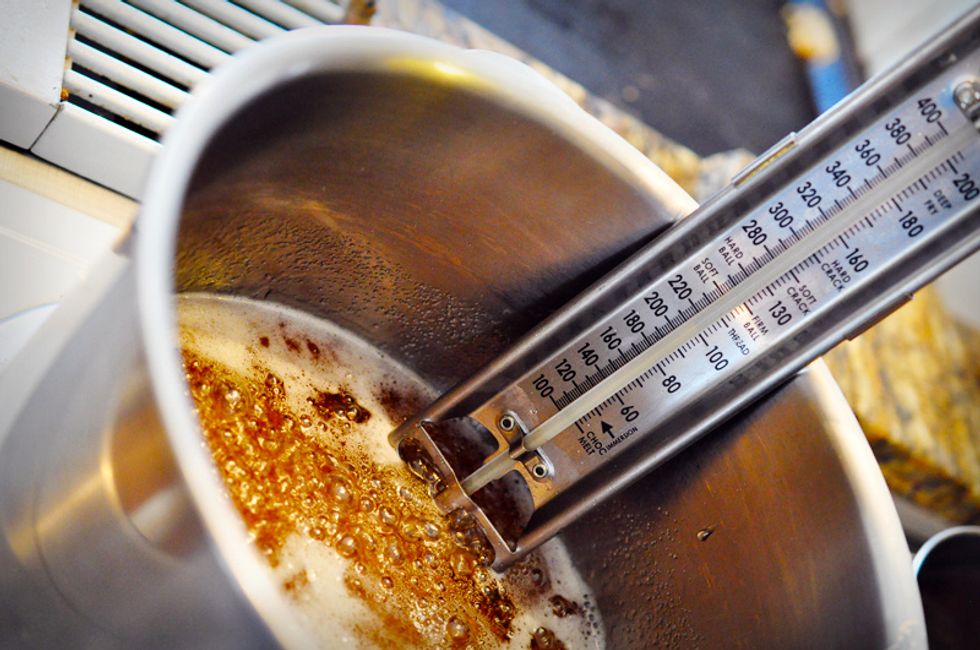 Once the sugar syrup hits 250°F it is go time. Remove the thermometer and slowly pour the gelatin mixture into the sugar syrup. It will bubble up like mad, so be careful. Stir to combine.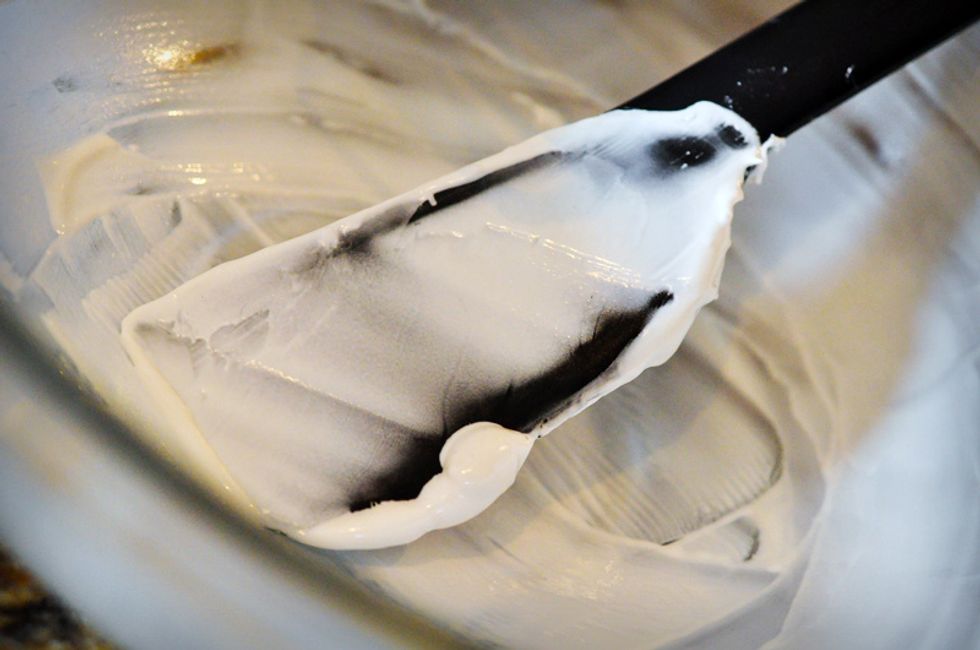 Once the mixture has thickened a lot and is gathering around the beaters, use a silicone spatula to scrape the marshmallow mixture into the prepared pan.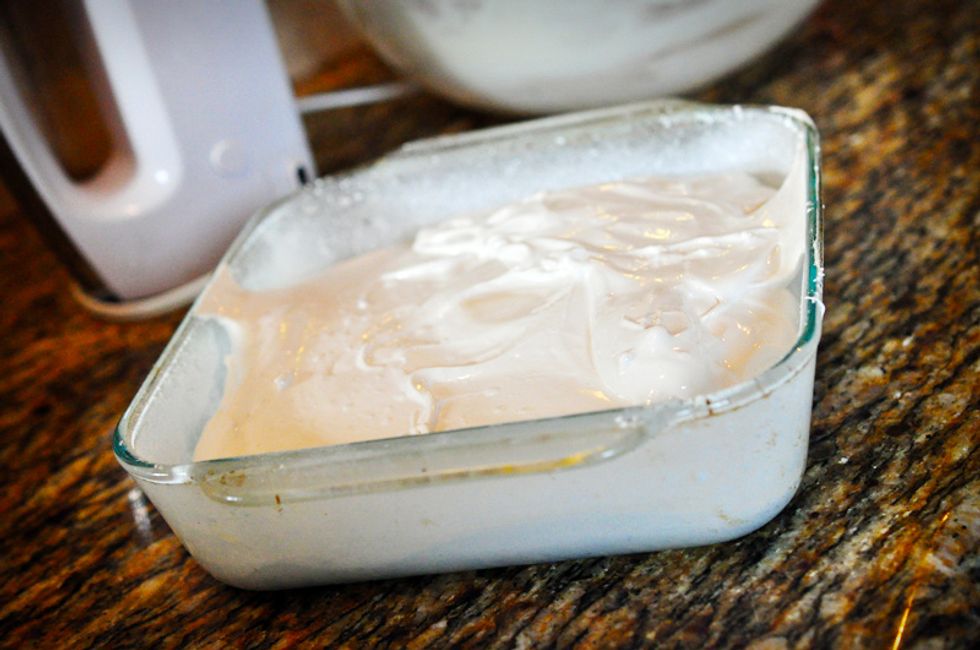 Dust the marshmallow top with icing sugar, cover with clingfilm, and let set at room temperature for at least three hours, and up to 24.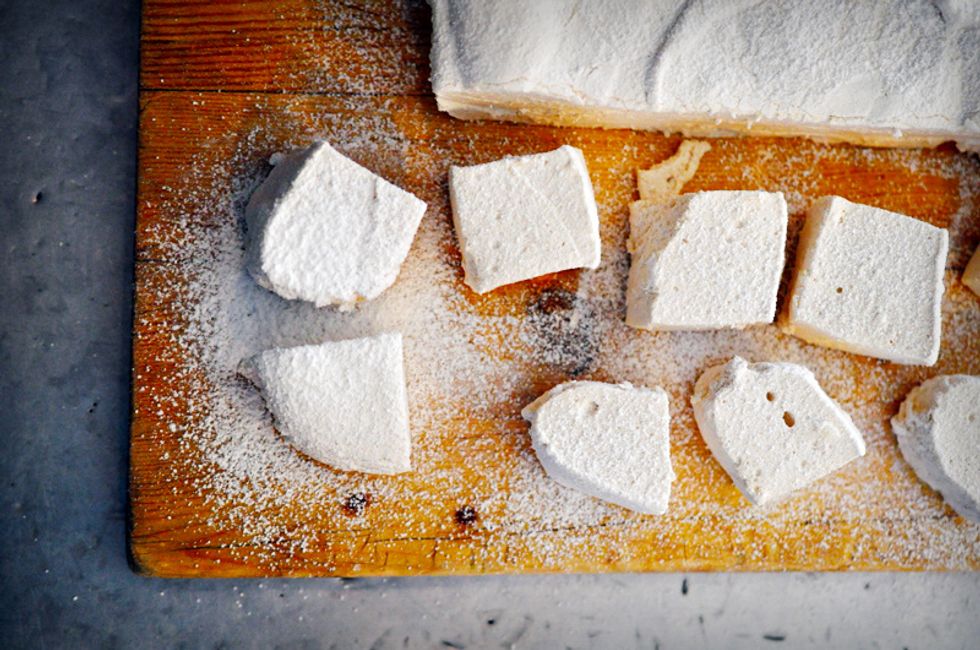 When it's time to cut the marshmallow, remove it from the pan using a silicone spatula. Cut with a lightly oiled knife, dusting the sticky edges of the marshmallows with icing sugar.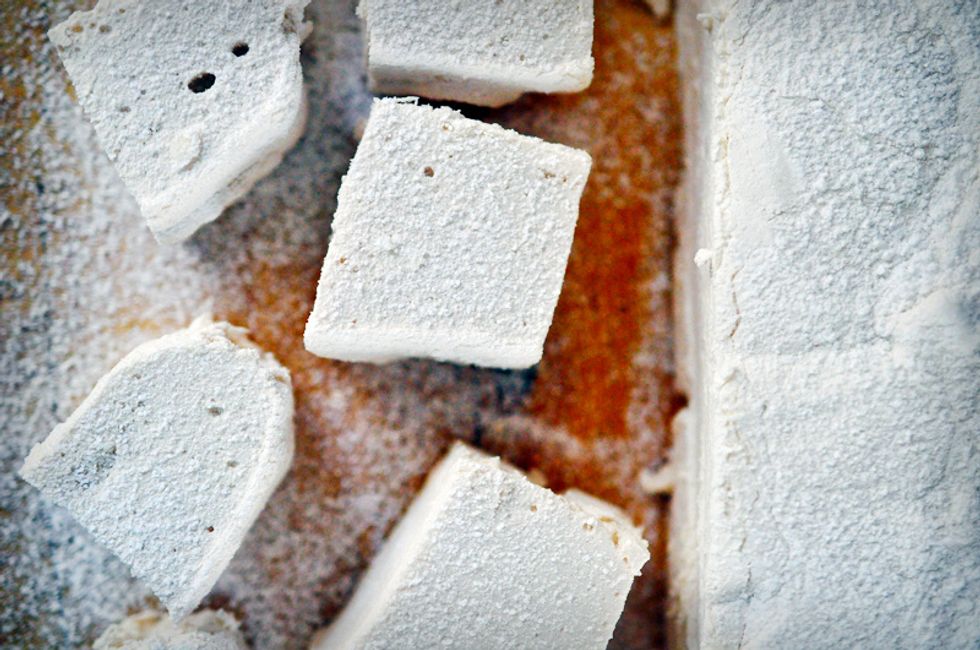 Store in a sealed container at room temperature and consume within two weeks (these marshmallows will actually spoil, unlike ones from the store). Enjoy!
1.0Tbsp DavidsTea Cream of Earl Grey tea leaves
1/2c boiling water
4.0Tbsp gelatin
1/2tsp vanilla extract
2.0c white sugar
1.0Tbsp light corn syrup
2.0 egg whites, at room temperature
Marie Rayma
I'm stubbornly DIY, doing it myself regardless of added effort or insanity requirement :) Join me here or on my blog (where I post 2x a week).