Gather all ingredients and utensils before beginning.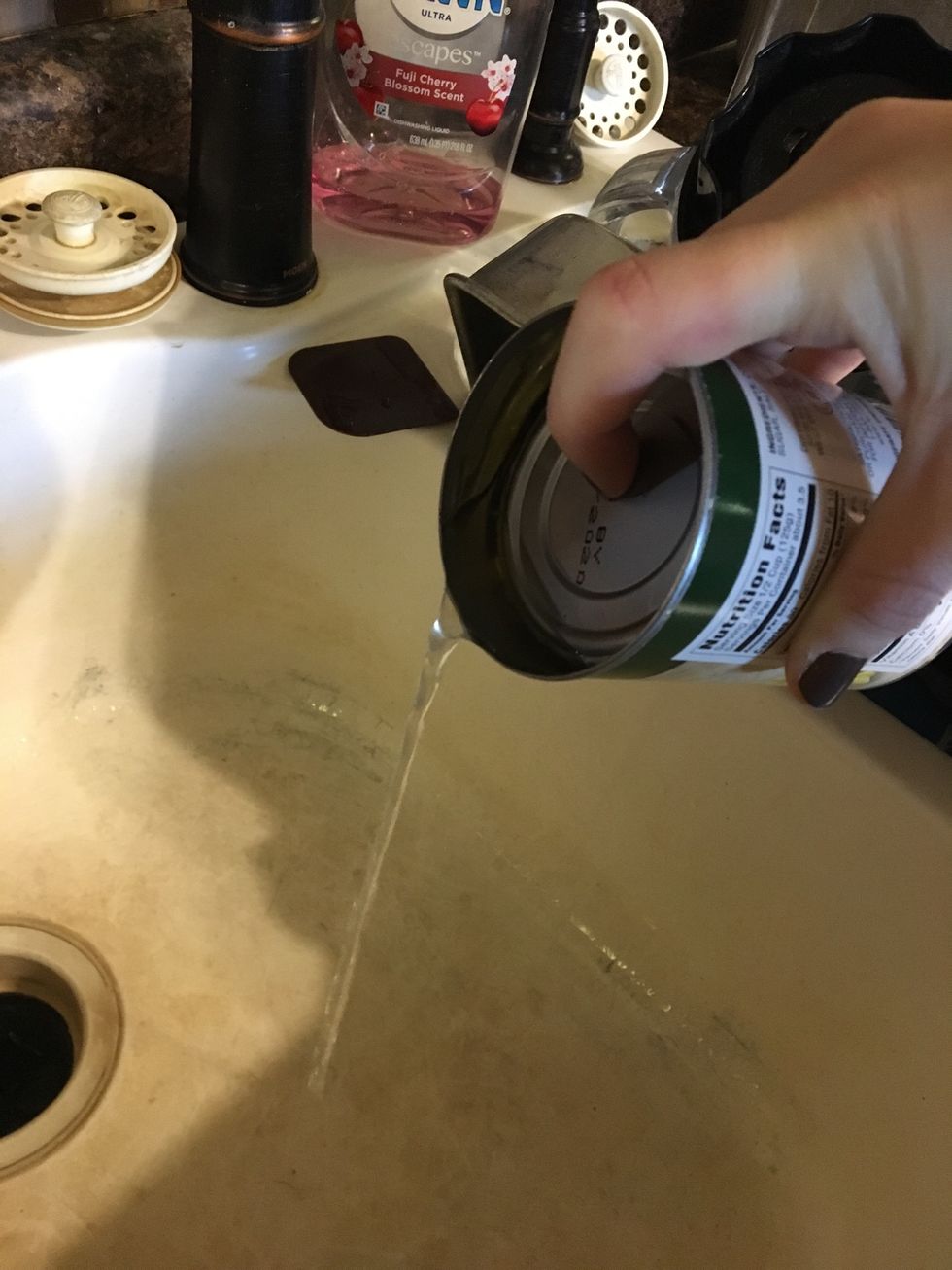 Drain 3 cans of corn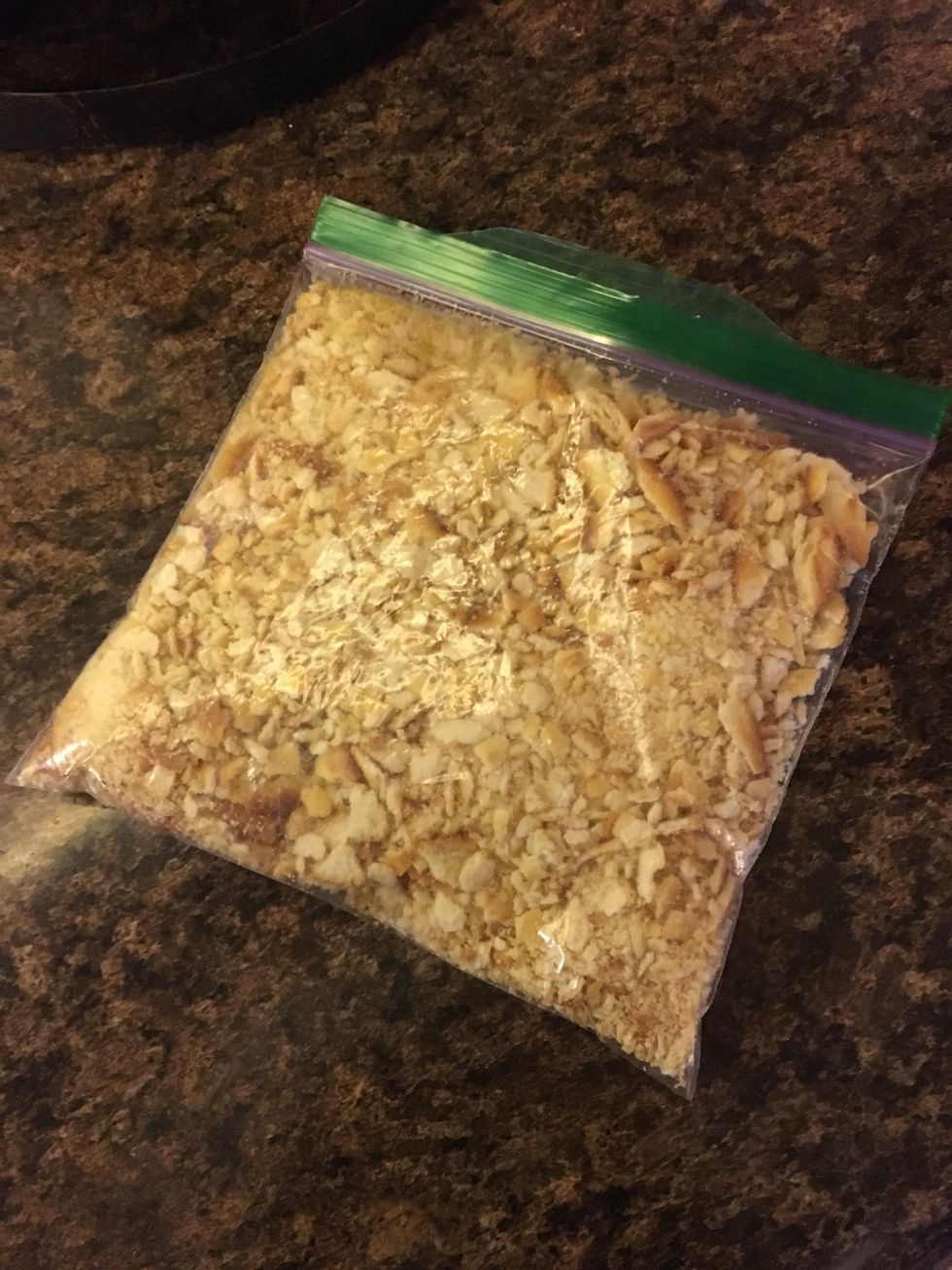 Smash Ritz crackers.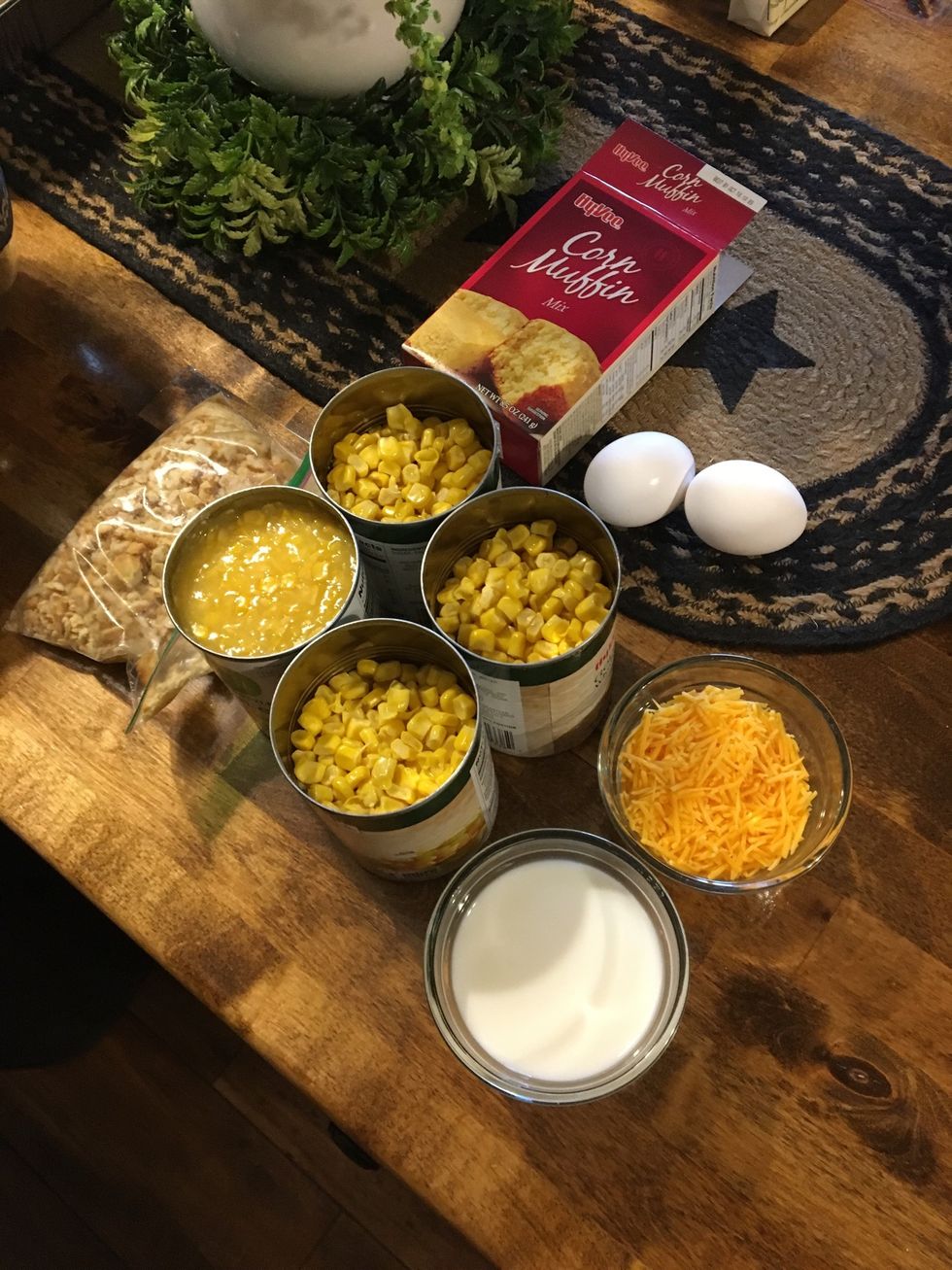 Add crackers, corn, cream corn, milk, eggs, muffin mix, and 3/4 cup of cheese to a bowl.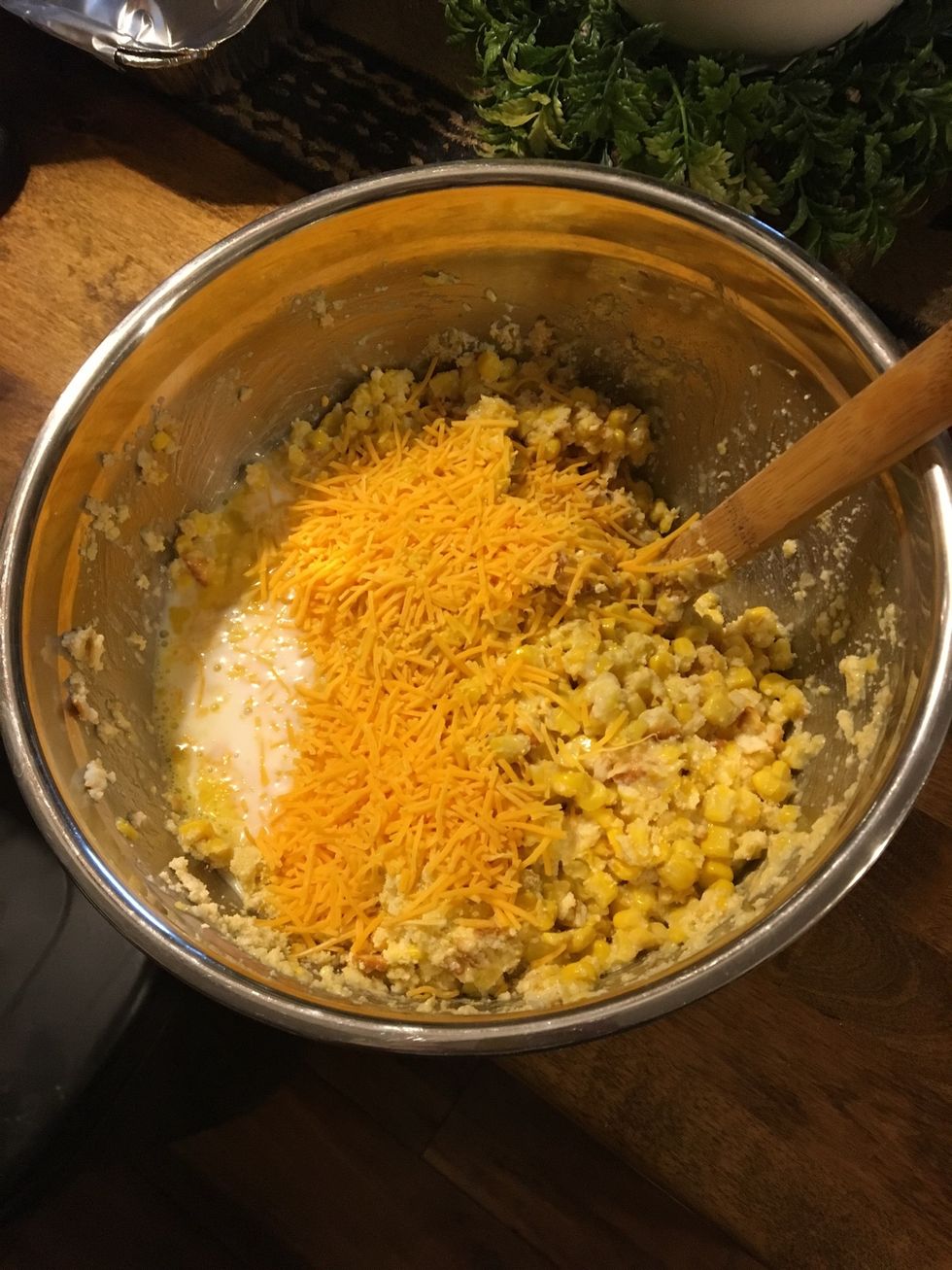 Mix well.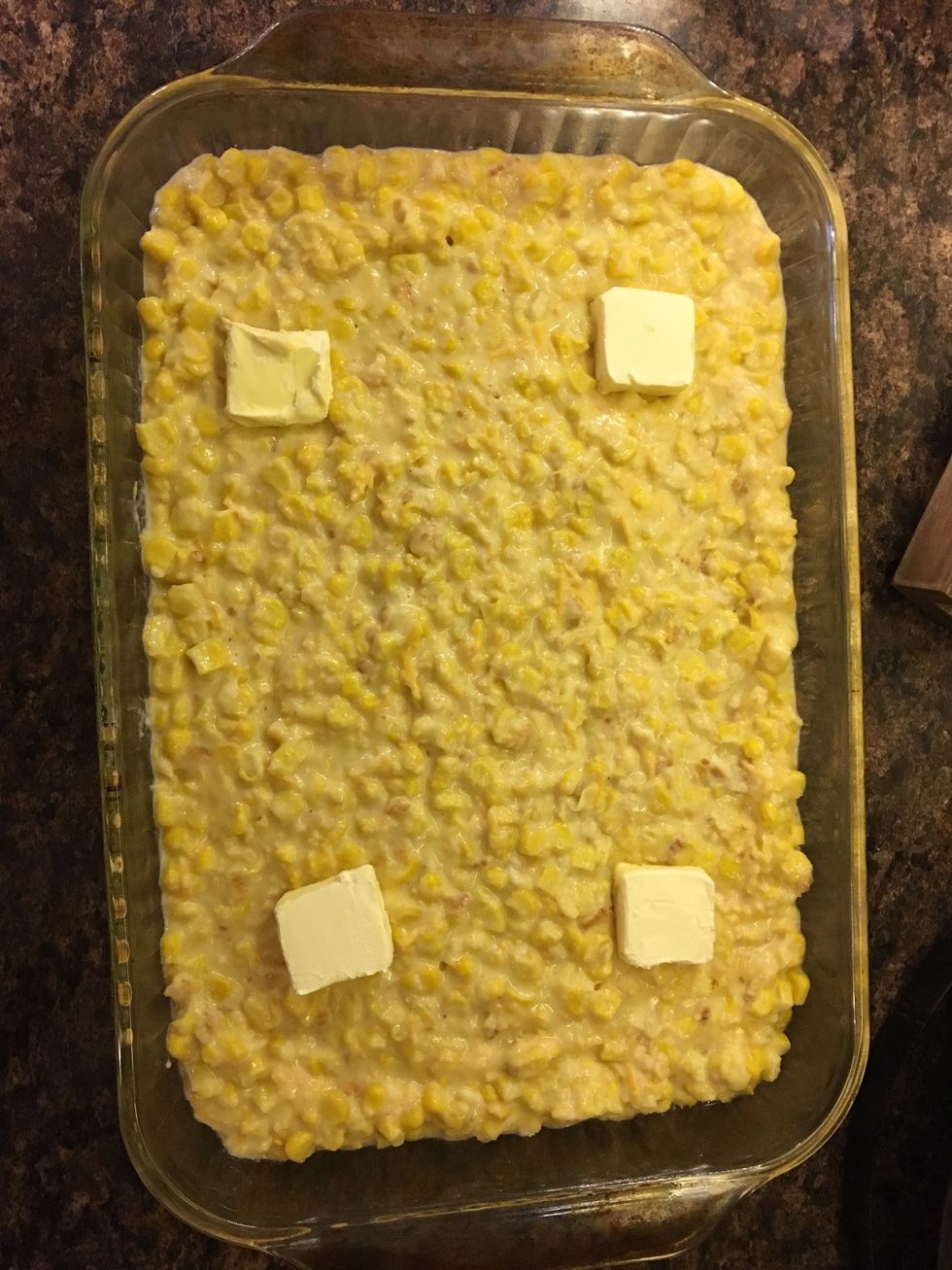 Spoon mixture into a sprayed 9x13 pan and cut butter into 4 equal pieces, pushing them slightly into the casserole near the corners.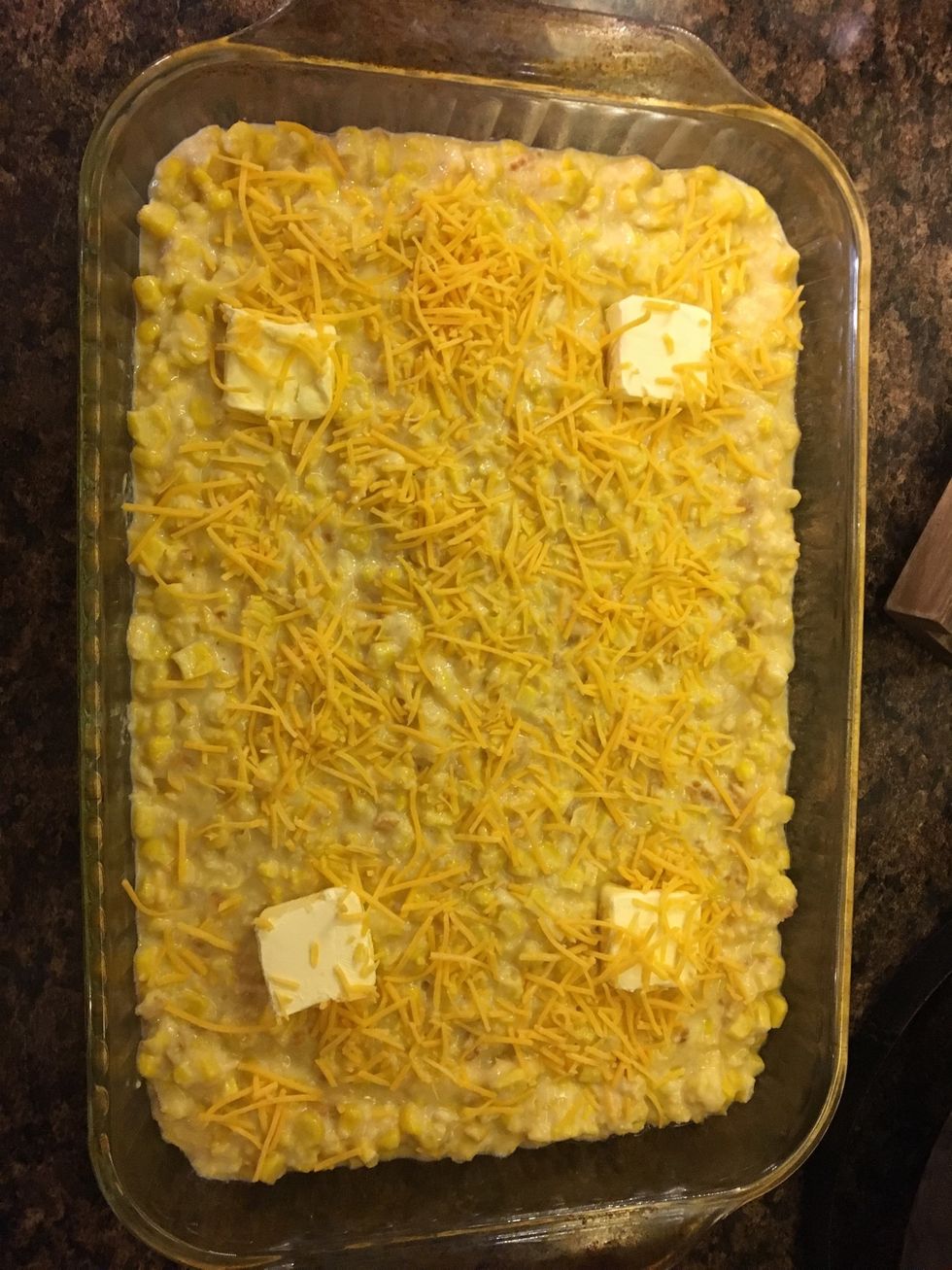 Top with remaining 1/4 cup of cheese.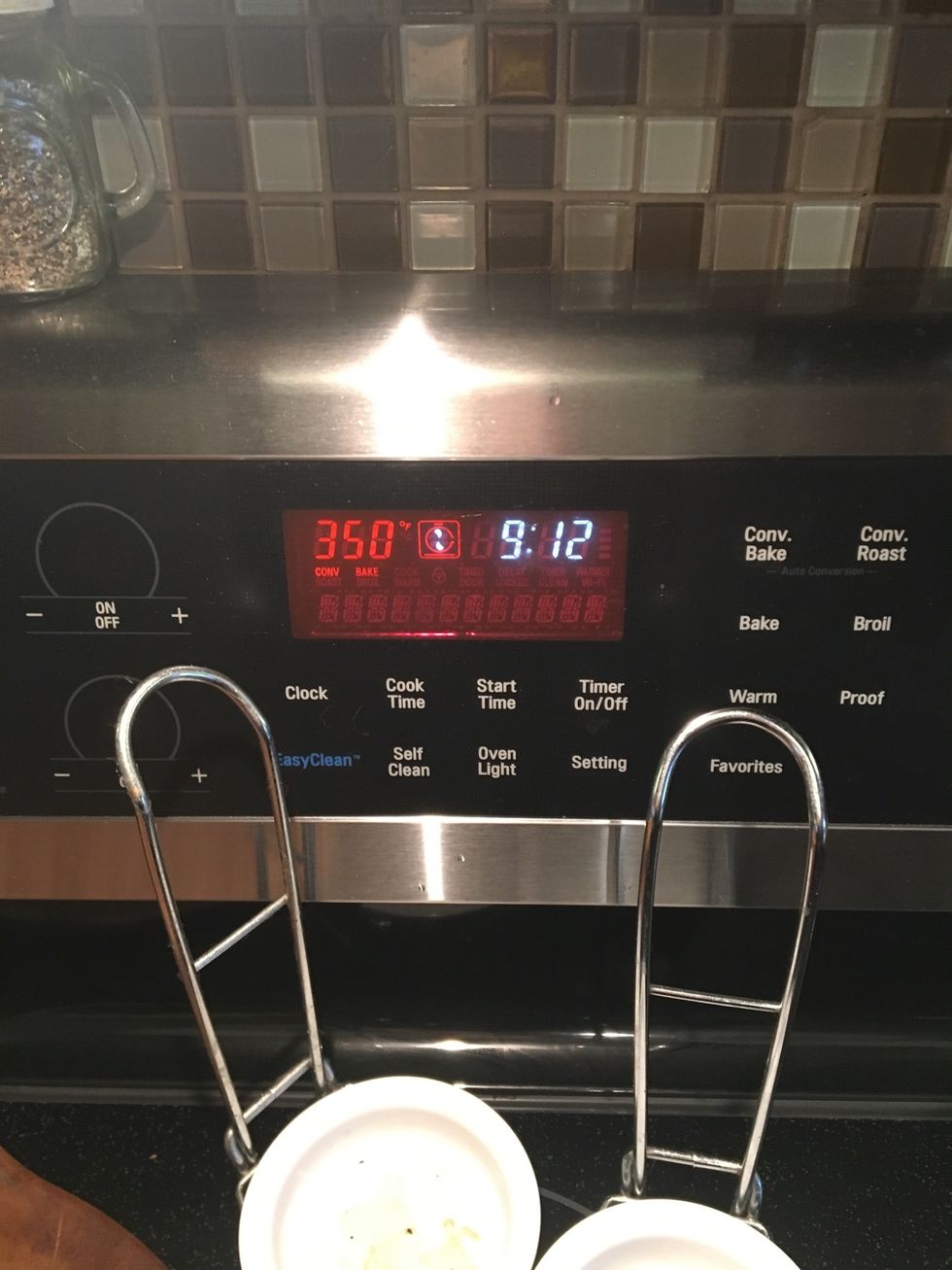 Bake at 350 for 35 minutes or until edges are browned and middles is a bit firm, but still soft.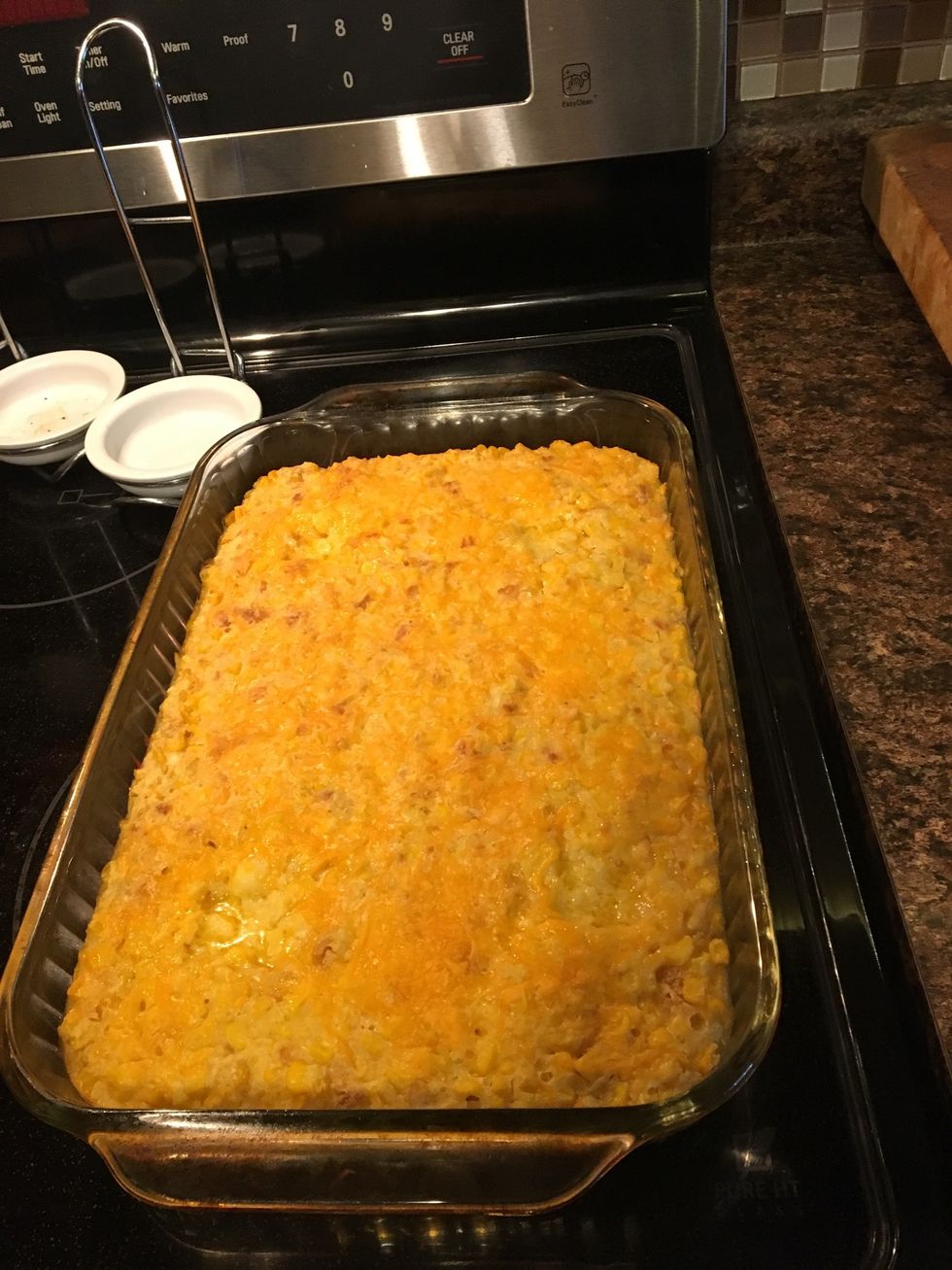 Do not over cook this casserole as it will become dry.
Serve hot. My family enjoyed it as part of our Thanksgiving meal.
2.0 Eggs
1.0c Cheddar cheese
1.0 Row Ritz crackers
3.0 Cans corn (15 oz can, drained)
1.0 Can cream corn (15 oz size)
1/4c Butter
1.0 Box Jiffy corn muffin mix
1/2c Milk