Make Cream Cheese Pancakes (LC/GF/Keto)
159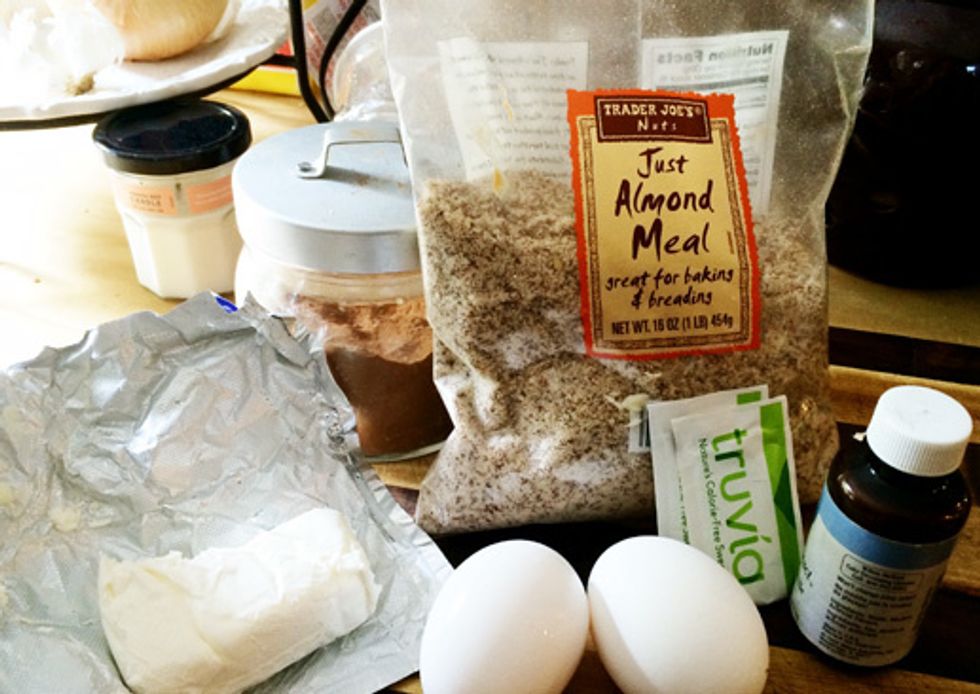 Gather your troops. In this case your troops are almond flour, eggs, cream cheese, sweetener (I love truvia), vanilla and cinnamon.
You are not going to use a mixer.. you are putting these in the blender. Why? Because cream cheese is a bitch and you want it to be nice and smooth and not chunky. Even softened it can be a brat.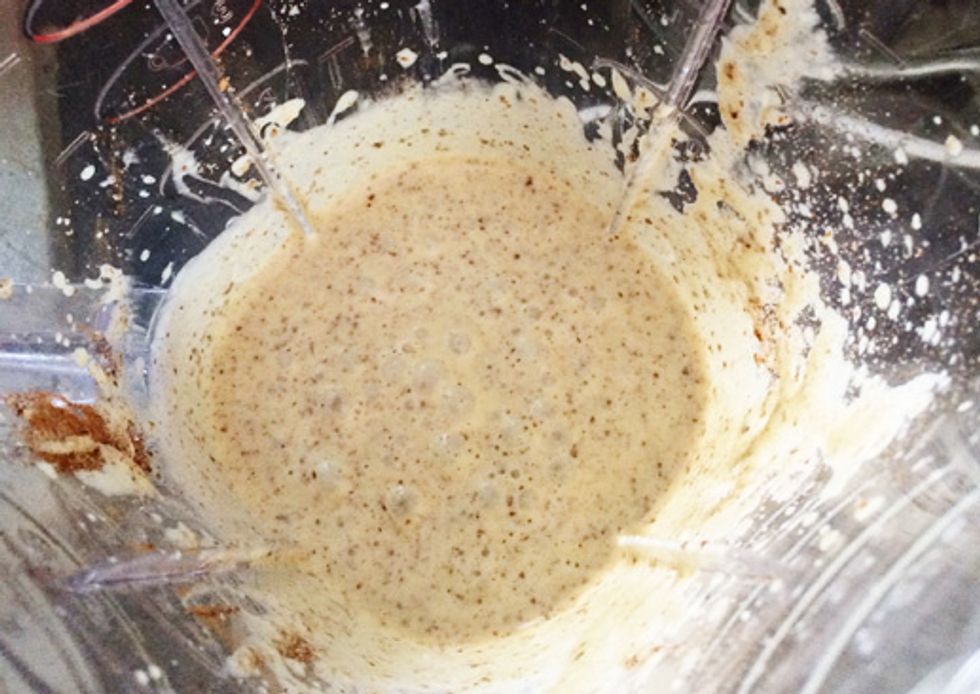 That's right.. you do what I say, cream cheese. So yeah, mix it up until it looks like this. You will want to tap it on your countertop to get the bubbles to go away.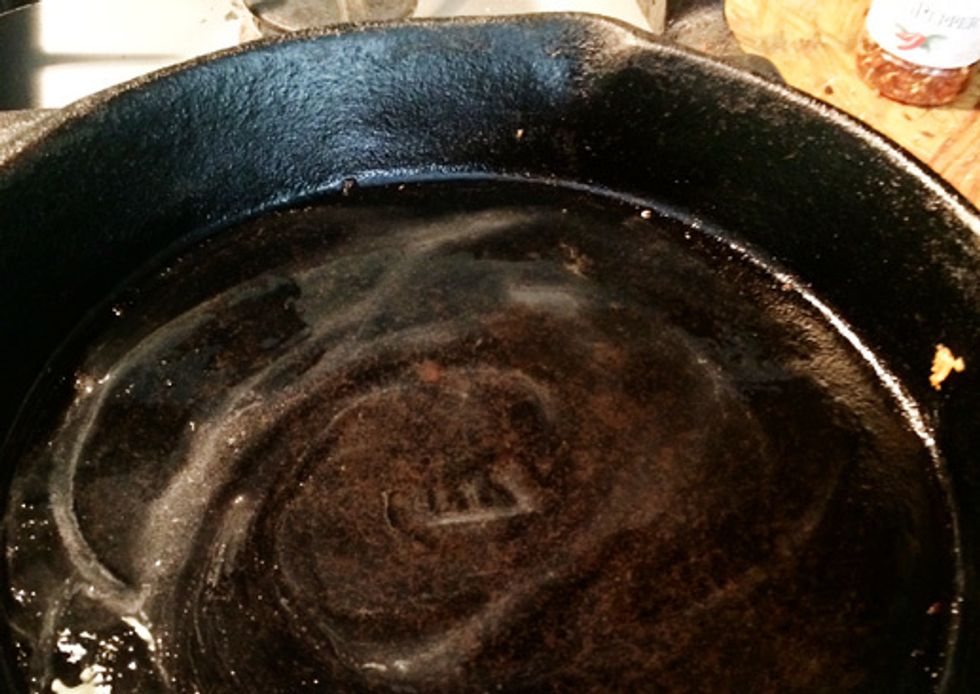 I heat up my skillet.. when it isn't used for domestic violence against my husband it makes a great cooking utensil. In this case buttered up on mid-high heat.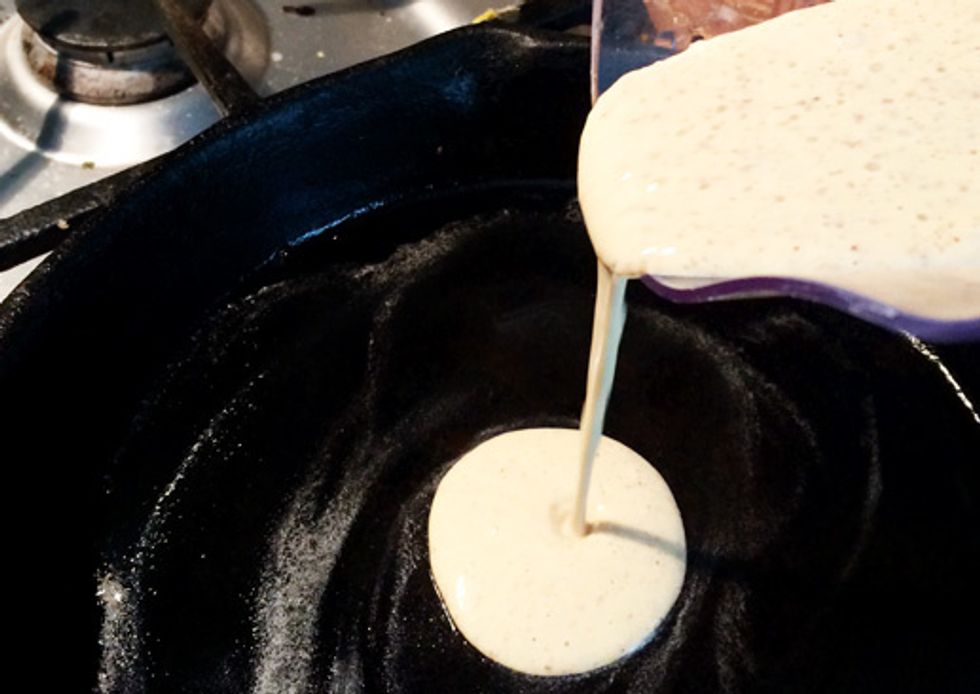 Now you pour it.. like so. I learned that you don't want to pour TOO much. Keep your pancakes small-ish. The larger they are.. the harder the FAIL.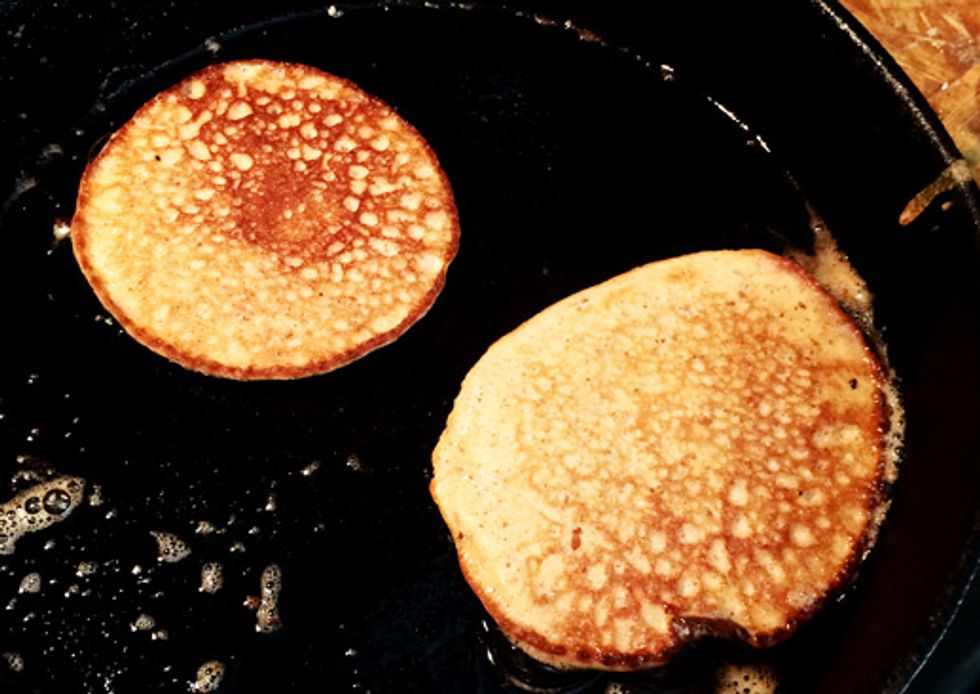 Awww yeah, this is the money shot. Look how pretty they look.. a bit smaller and happily cooking. Be patient. These aren't like normal pancakes. You have to test the edges a bit.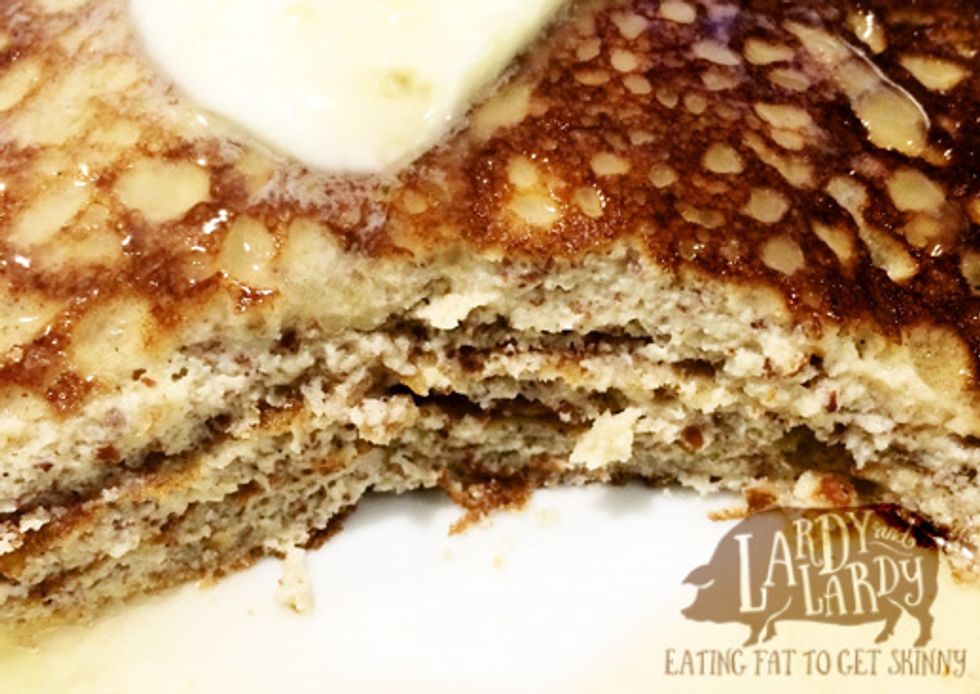 So.. yeah.. I was all "OM NOM NOM" As you can see here they are freaking gorgeous and yummy and wonderful in general! I added some sugar free maple syrup and butter. It was awesome.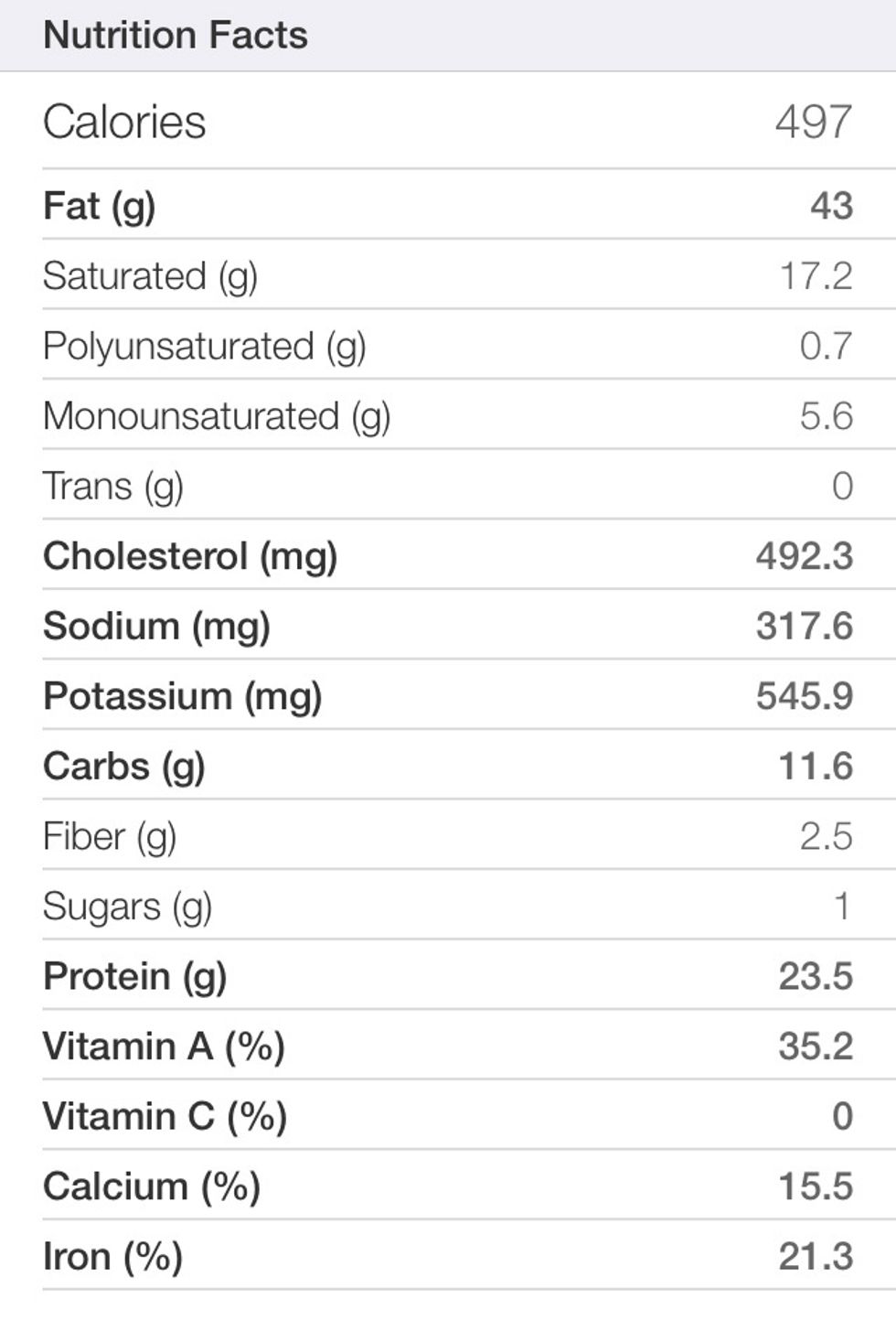 The info here is a bit off. This has 4 net carbs per serving.
3.0Tbsp Almond Flour
2.0 Eggs
2.0 Pk. Truvia
1/4tsp Vanilla Extract
1/4tsp Cinnamon
2.0oz Cream Cheese