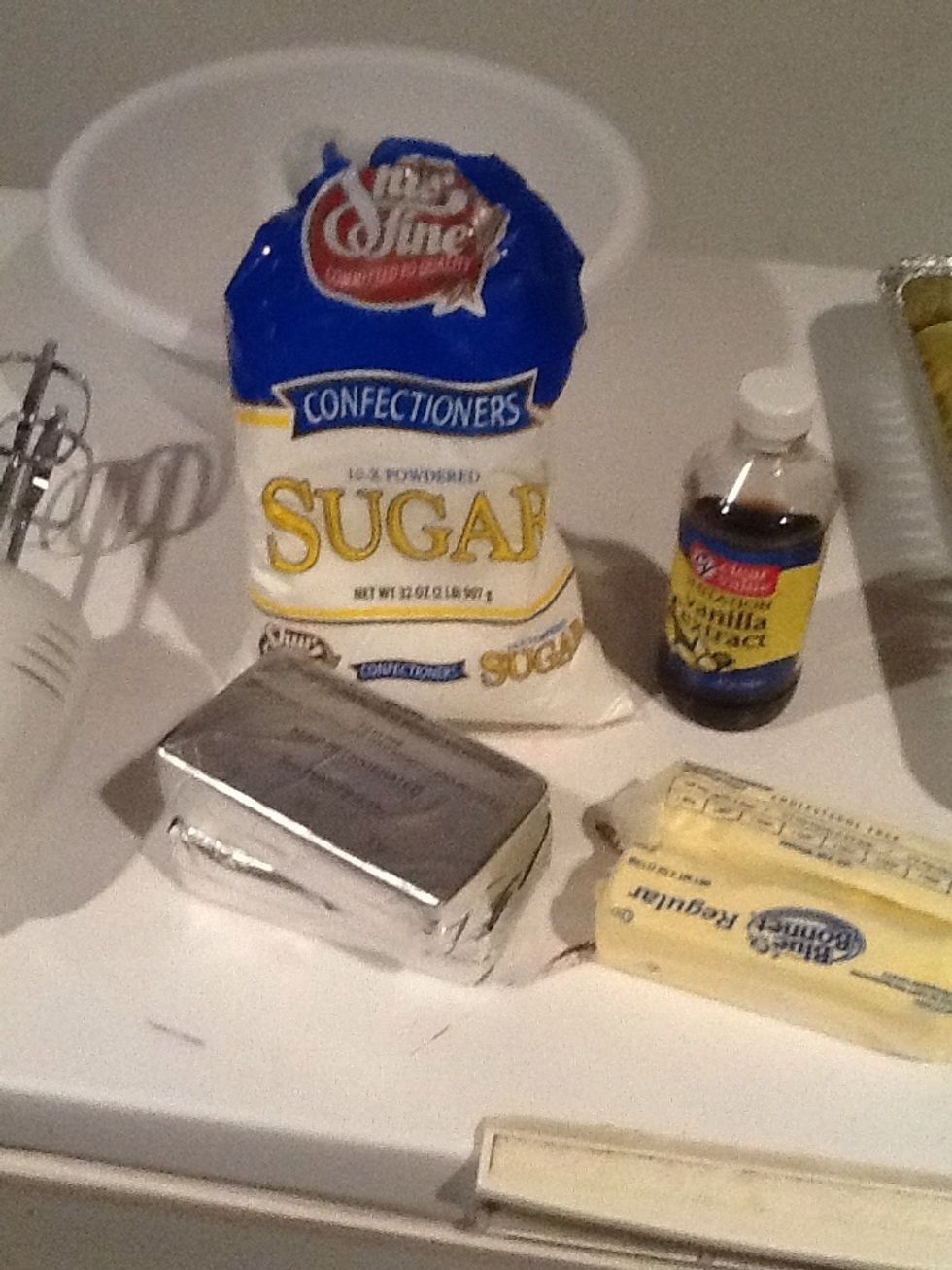 Get your cream cheese, butter, powdered sugar, and vanilla extract. (I only used 1 8oz cream cheese and 1 stick of butter.) make sure your cream cheese and butter are at room temp.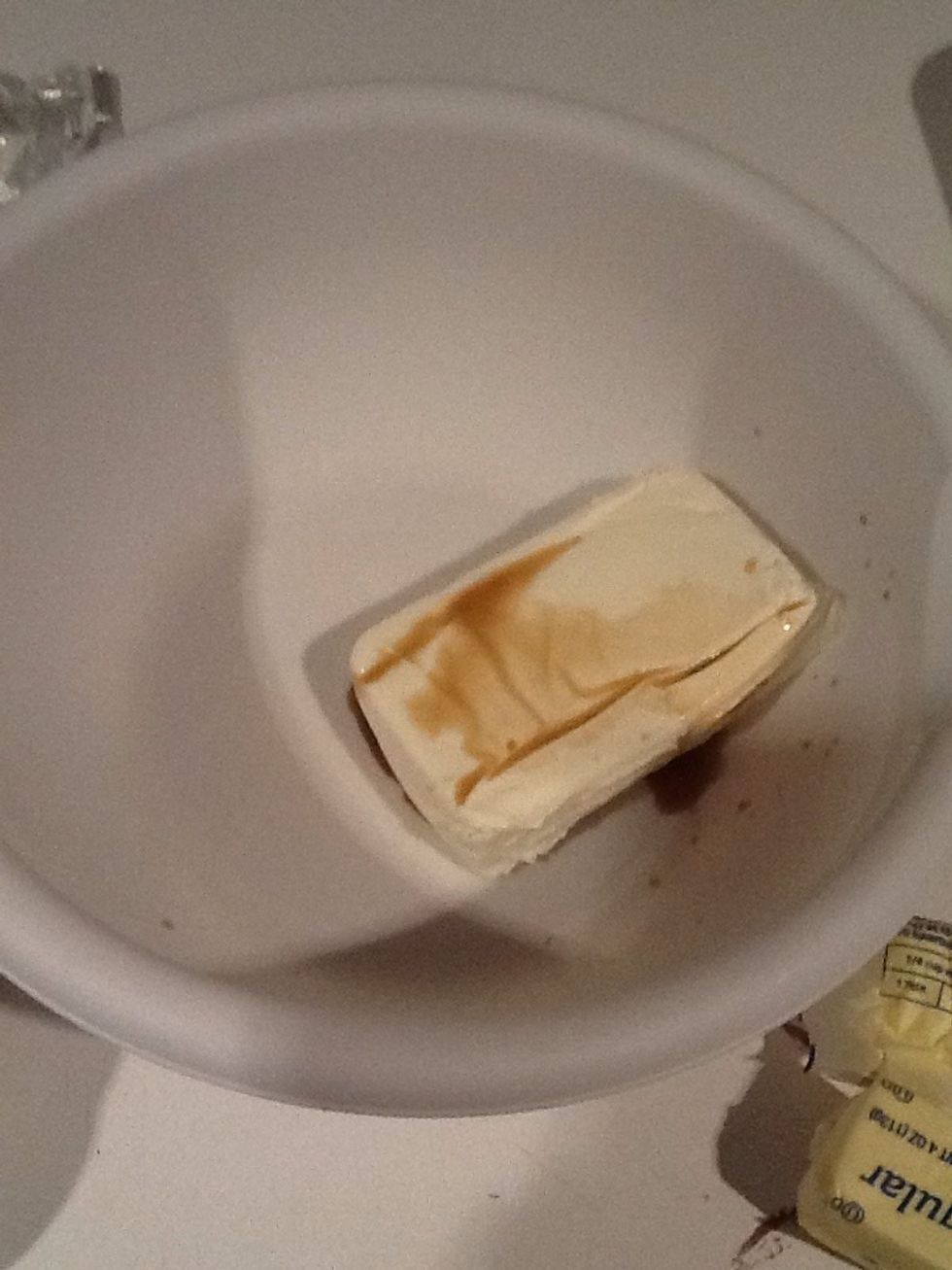 Put your cream cheese and vanilla in a bowl.
Mix until very creamy, like this. Make sure to frequently scrape down the sides of the bowl to ensure an even mix.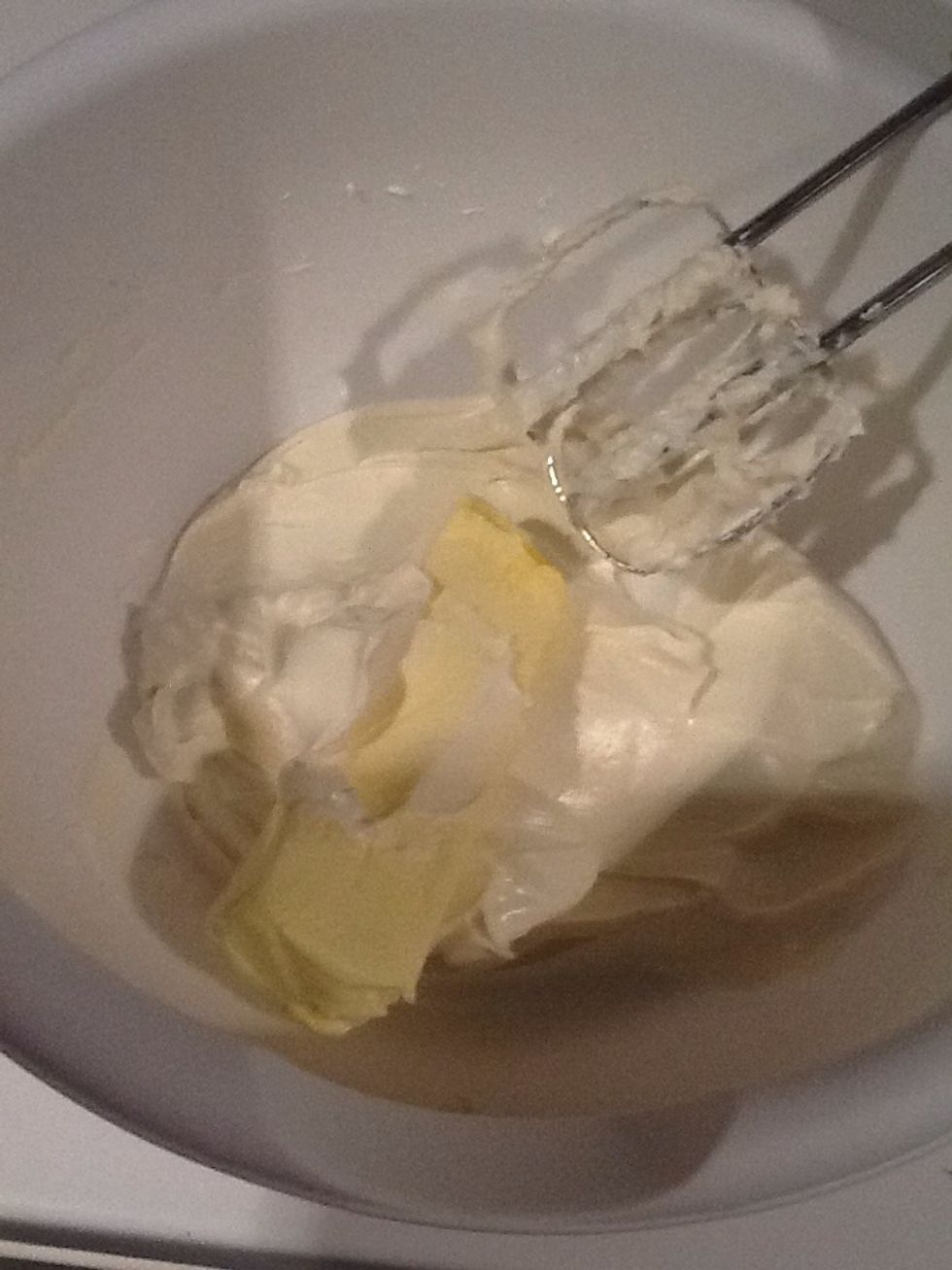 Add room temp. Butter.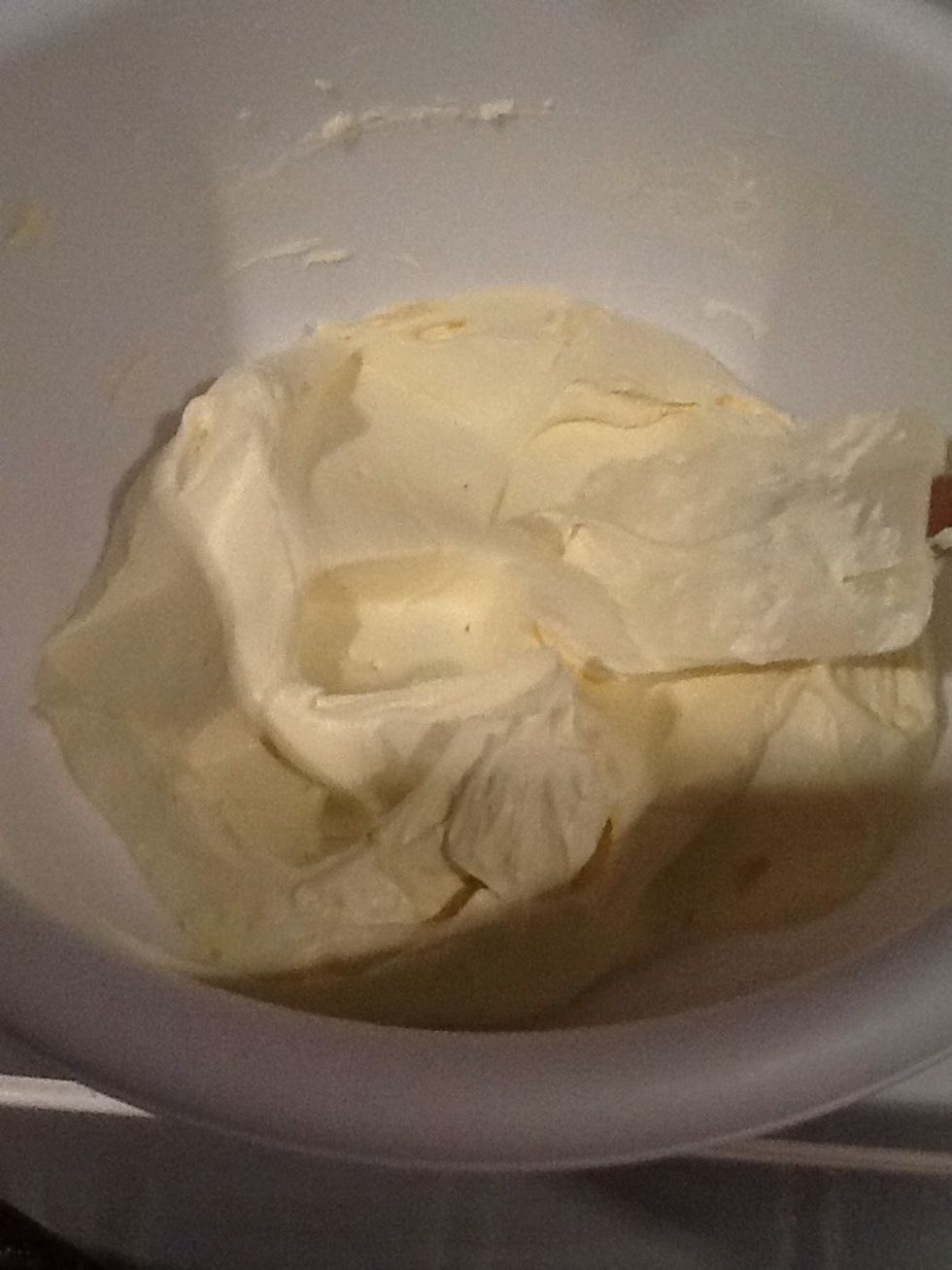 Also mix until creamy, again, scrape down sides of the bowl.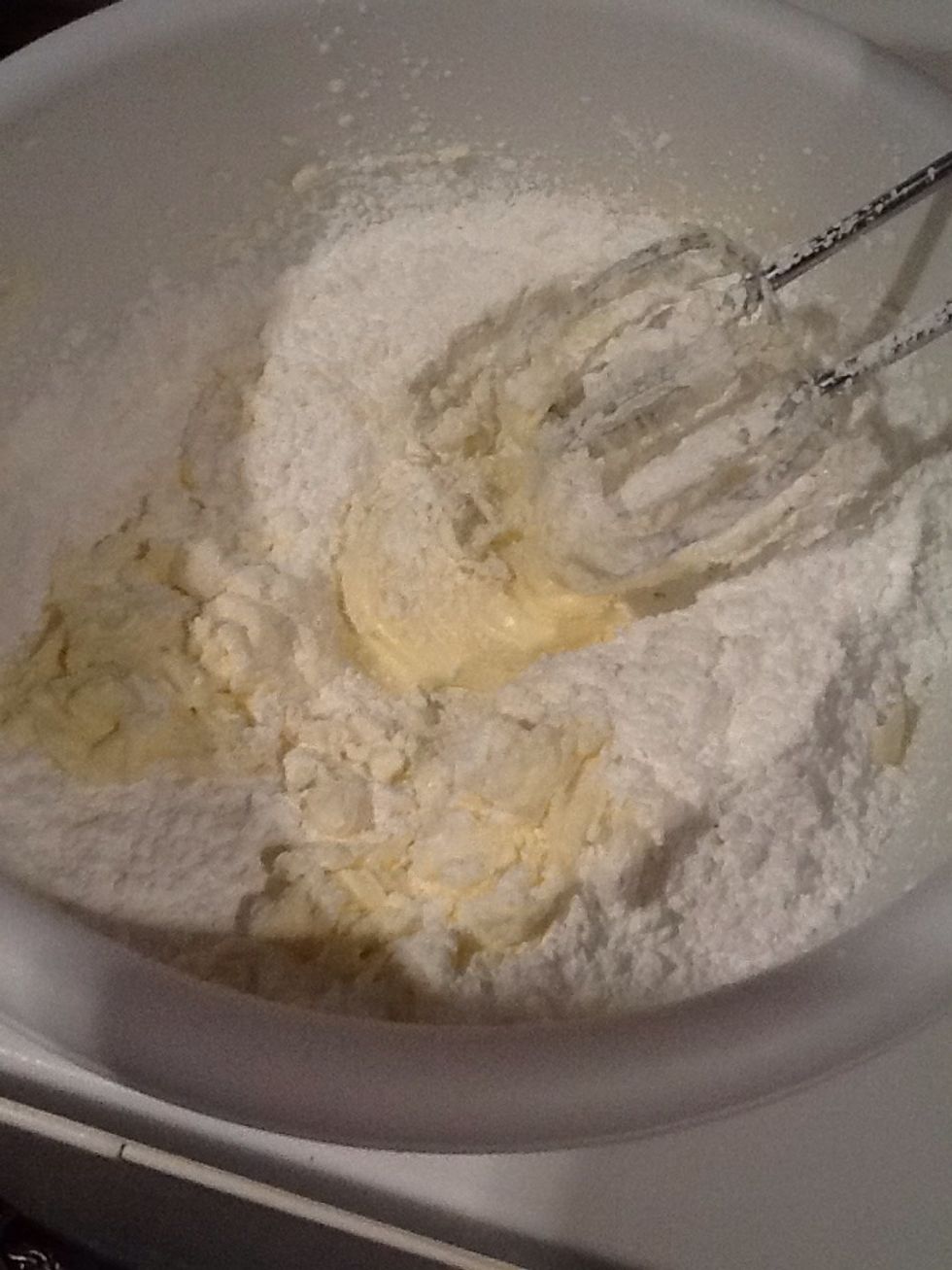 Add your powdered sugar. Make sure you sift it so there's no lumps in the final product! Mix until its completely incorporated. Scrape the sides of the bowl.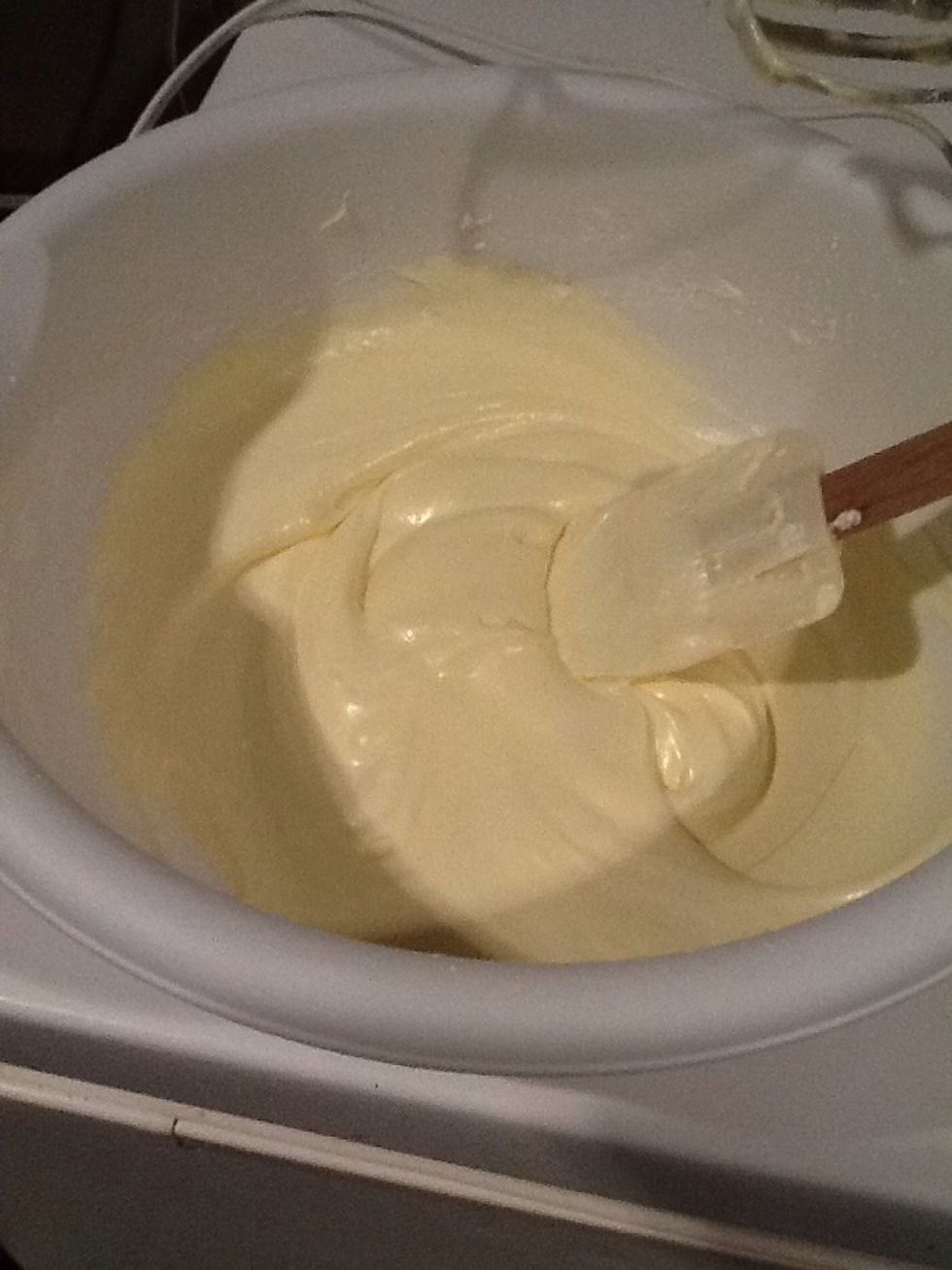 Final mixture should look like this and be a bit runny.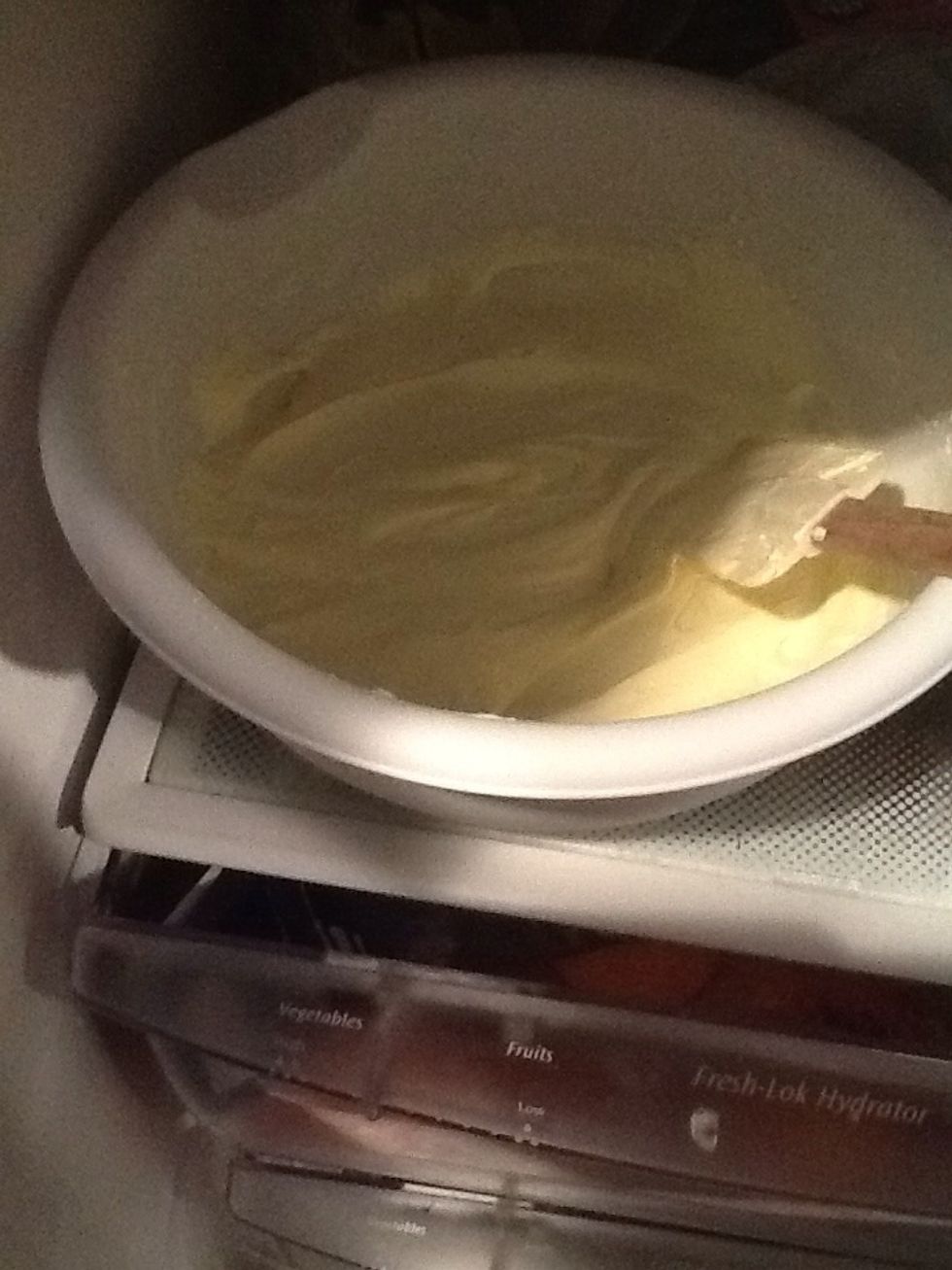 Refrigerate the frosting so it can firm up enough to frost your cake. About 20-30 minutes.
Frost your cake with as little or as much as you would like.
8oz room temp. Cream cheese
1 stick of room temp. Butter
1-2 tbs of vanilla extract.
1 1/2 - 2 cups sifted powdered sugar.