Fun and easy way to recycle broken crayons found in your or your kid's old school supplies. Great art project for the family!
179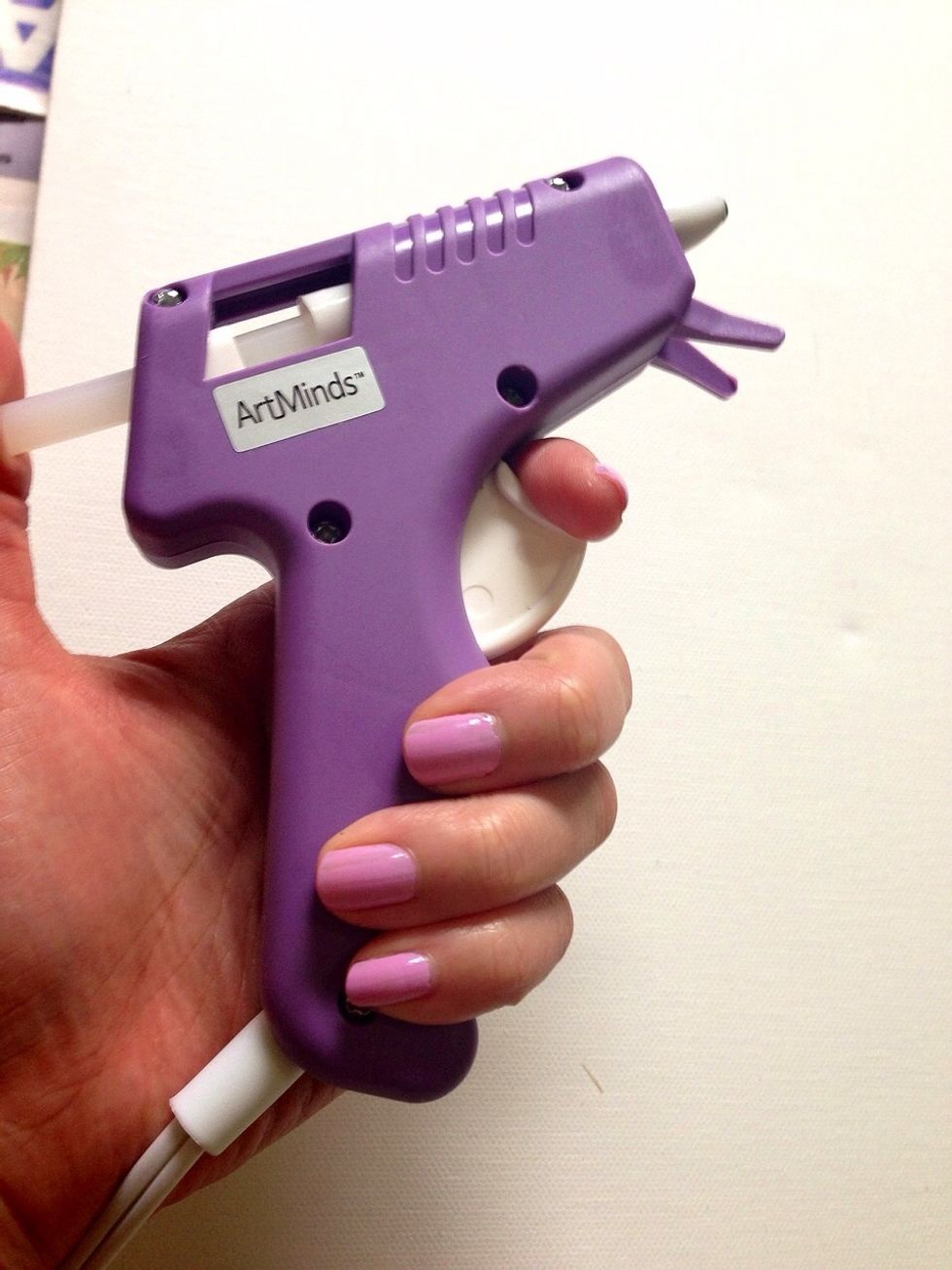 Get your glue gun ready and hot for the project!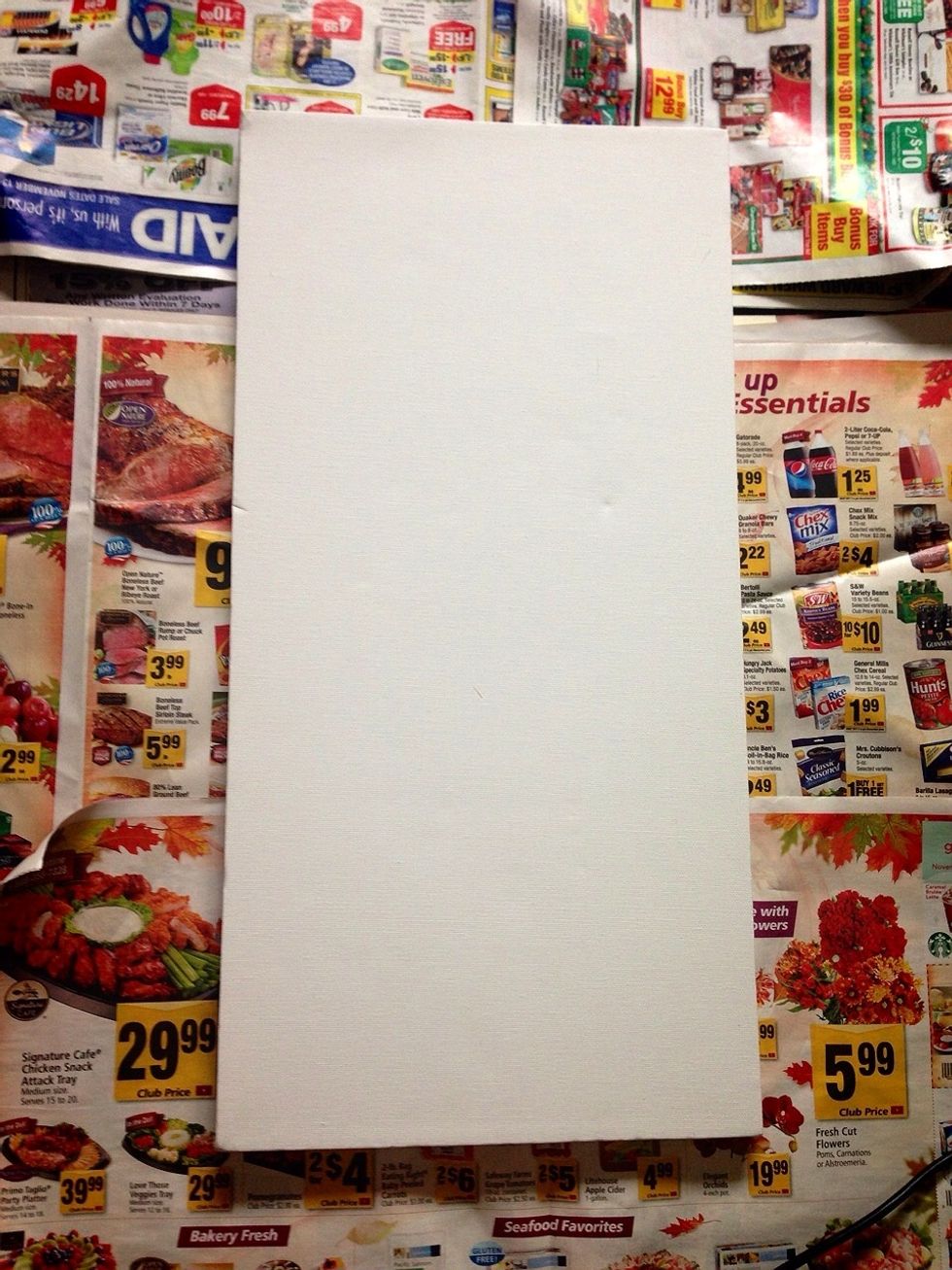 Place your canvas on top of newspaper to minimize mess and spills on your table/carpet.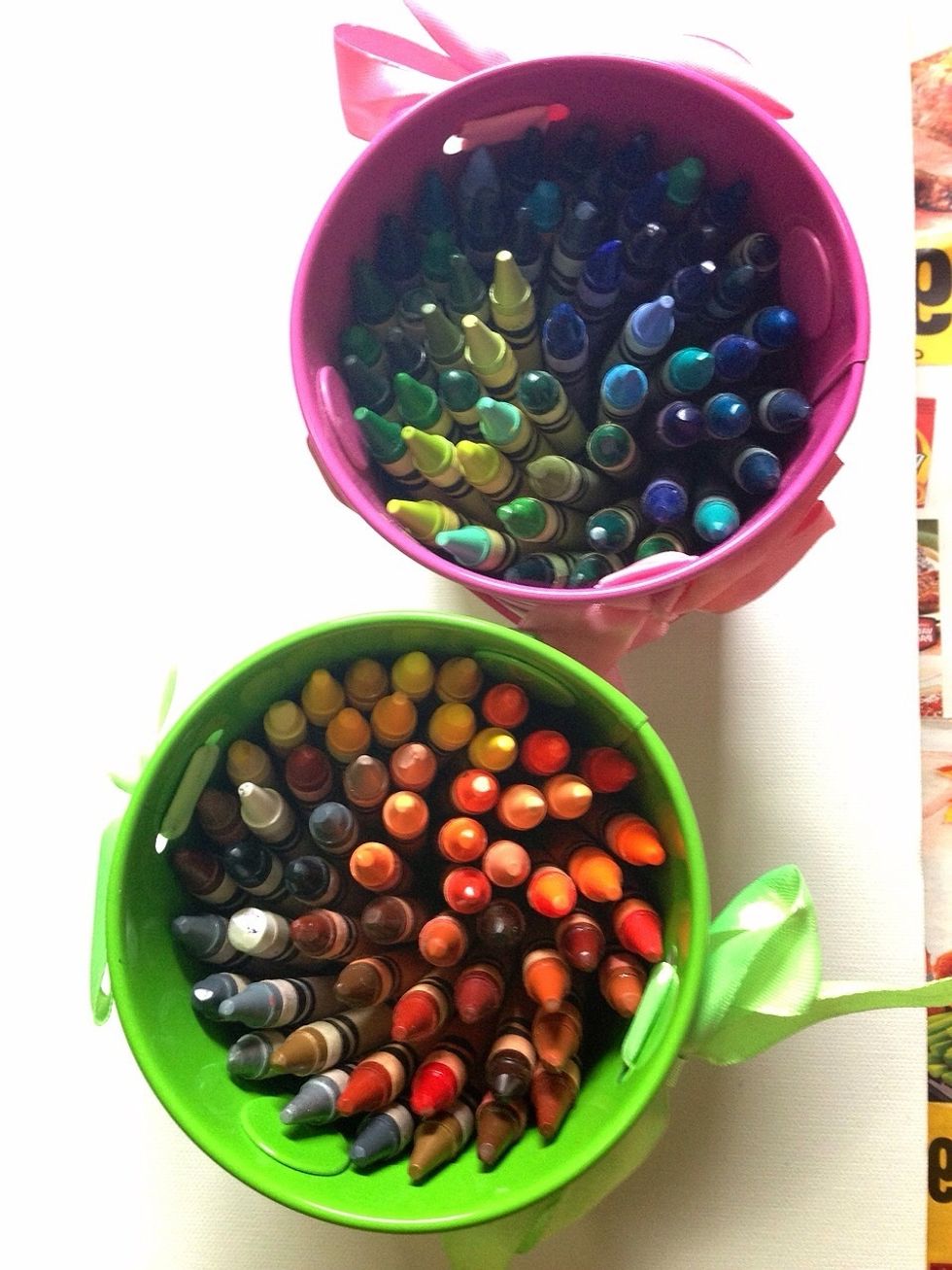 Pick a theme of color you'd like to use. For instance, I want red so I will pick a variation of 10 red/orange crayons and cut them each in half.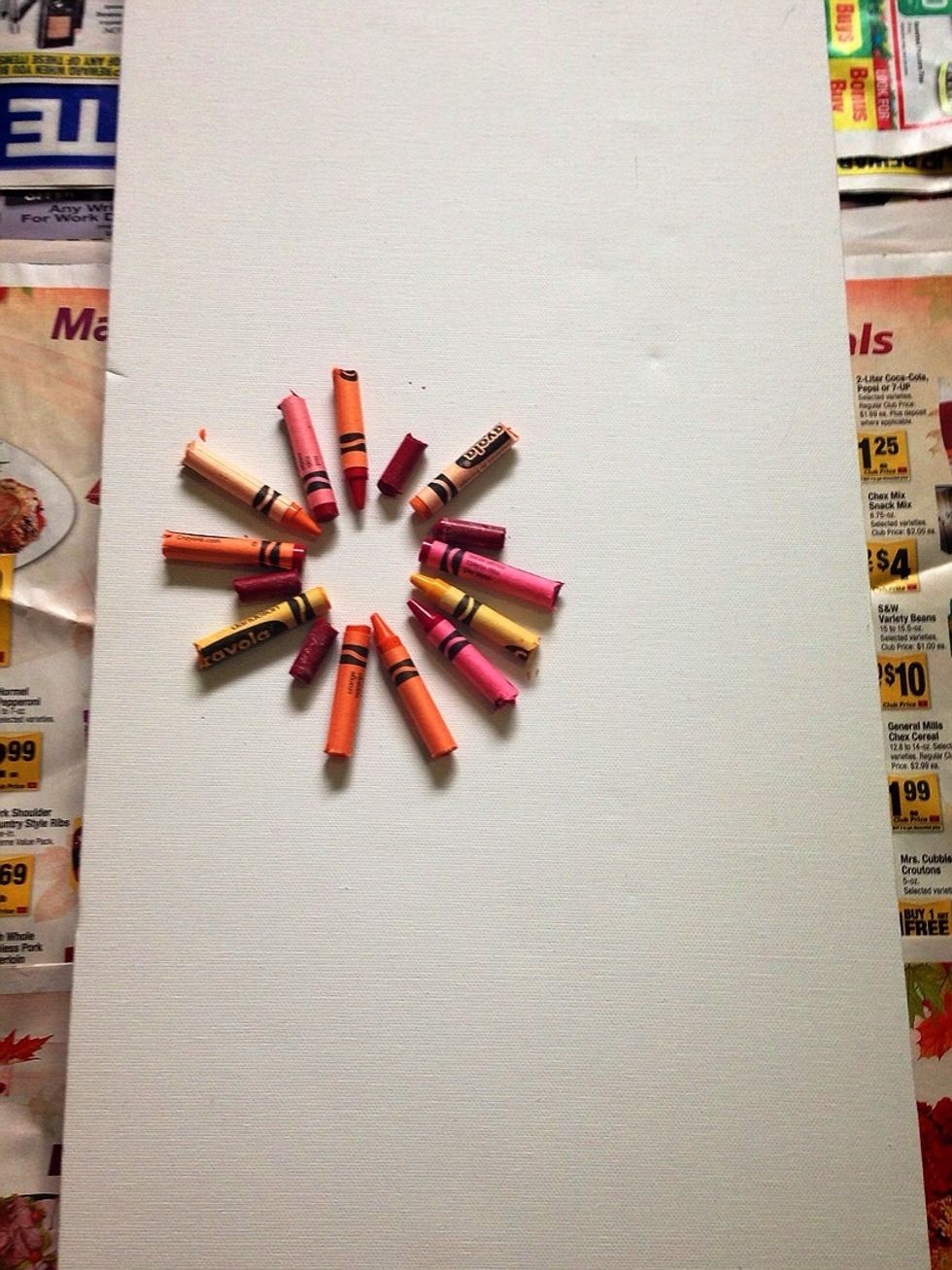 Place and arrange crayons on your canvas to your liking, then glue them down. Work quickly, as the glue does harden fast!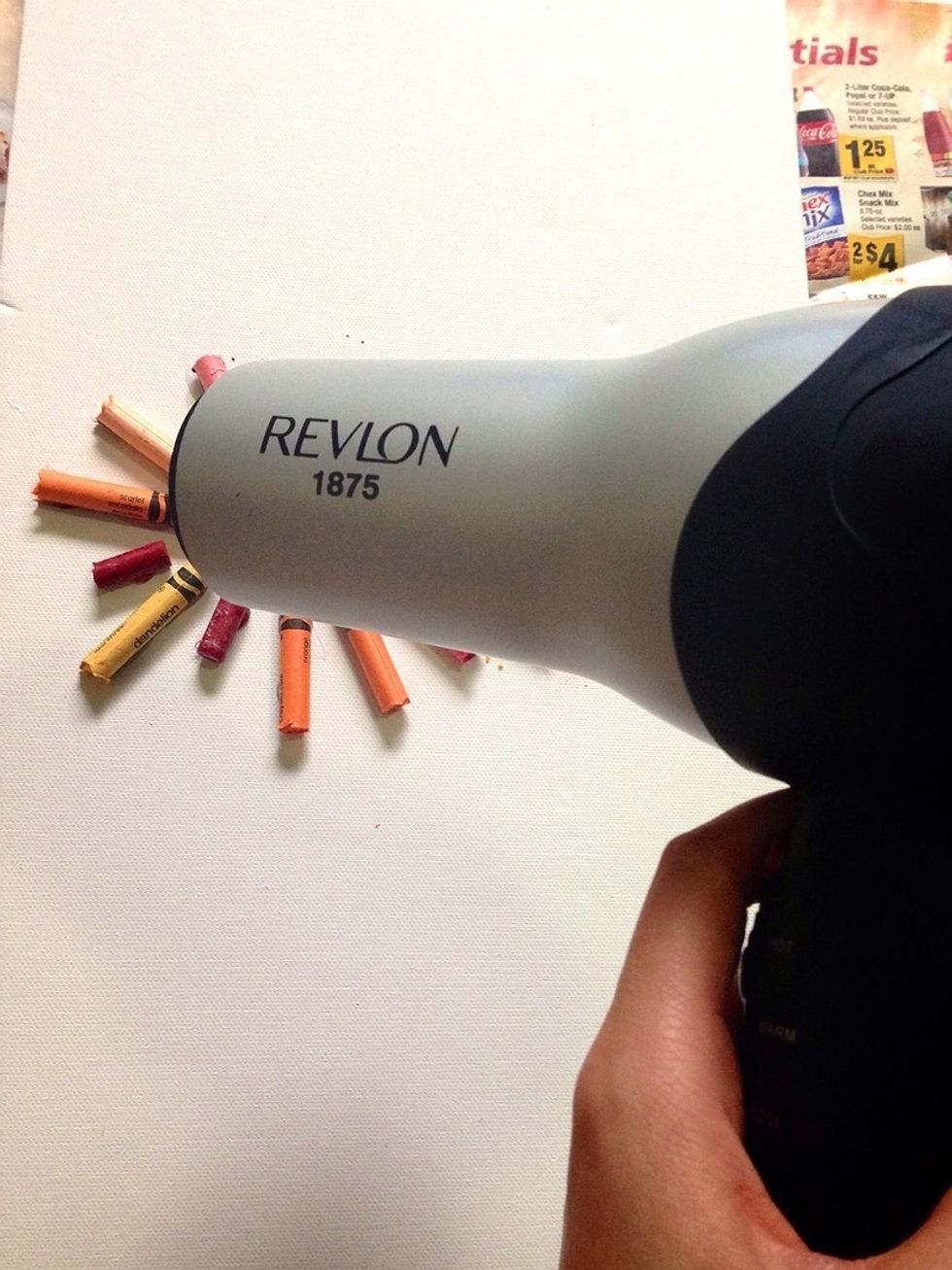 Turn your hair dryer on high heat and blast away! Once the wax of the crayon melts, you need to pick the canvas up and start shaping the design you want by moving the canvas around.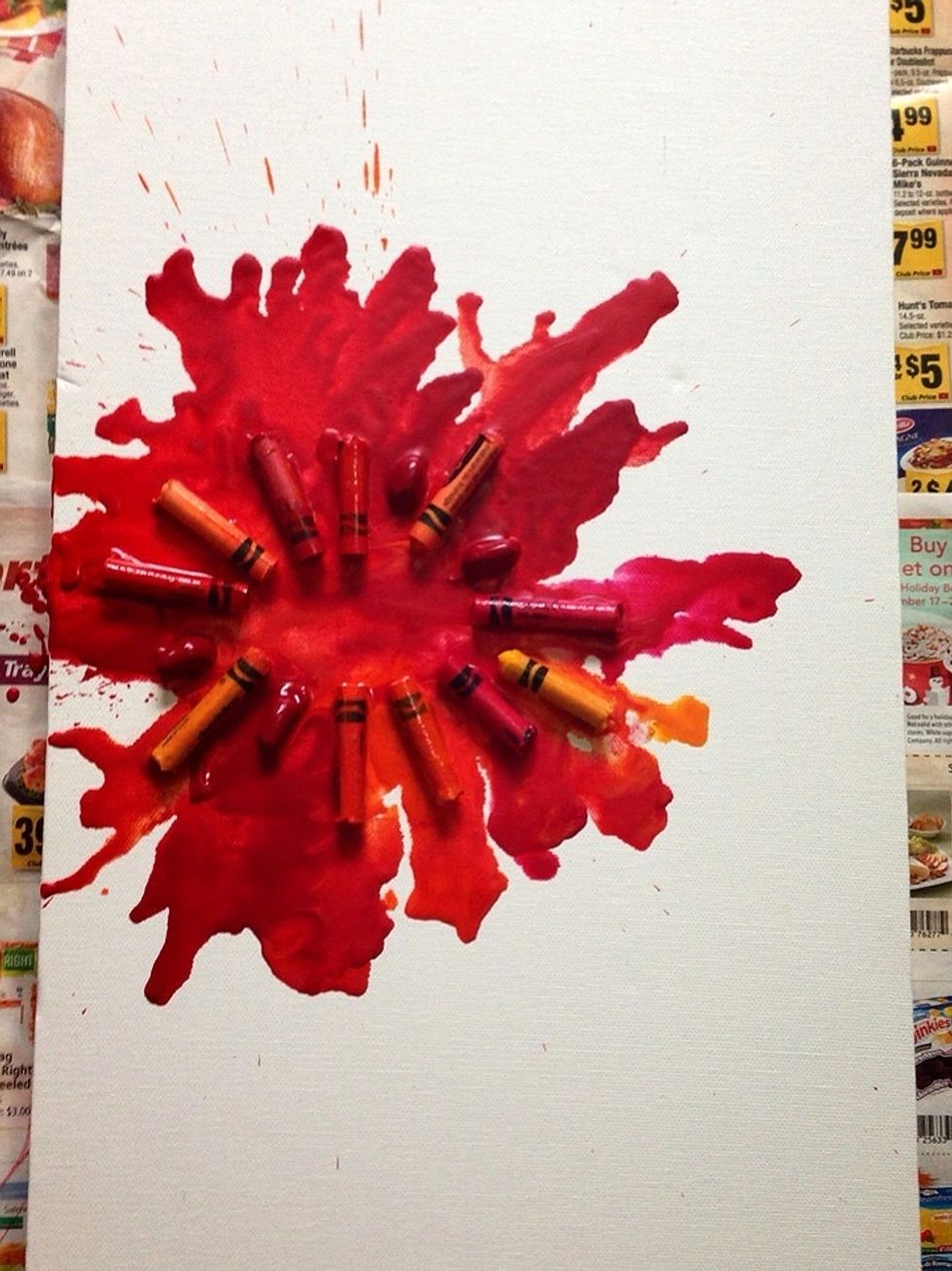 BAM! :)) isn't it just so vibrant and beautiful??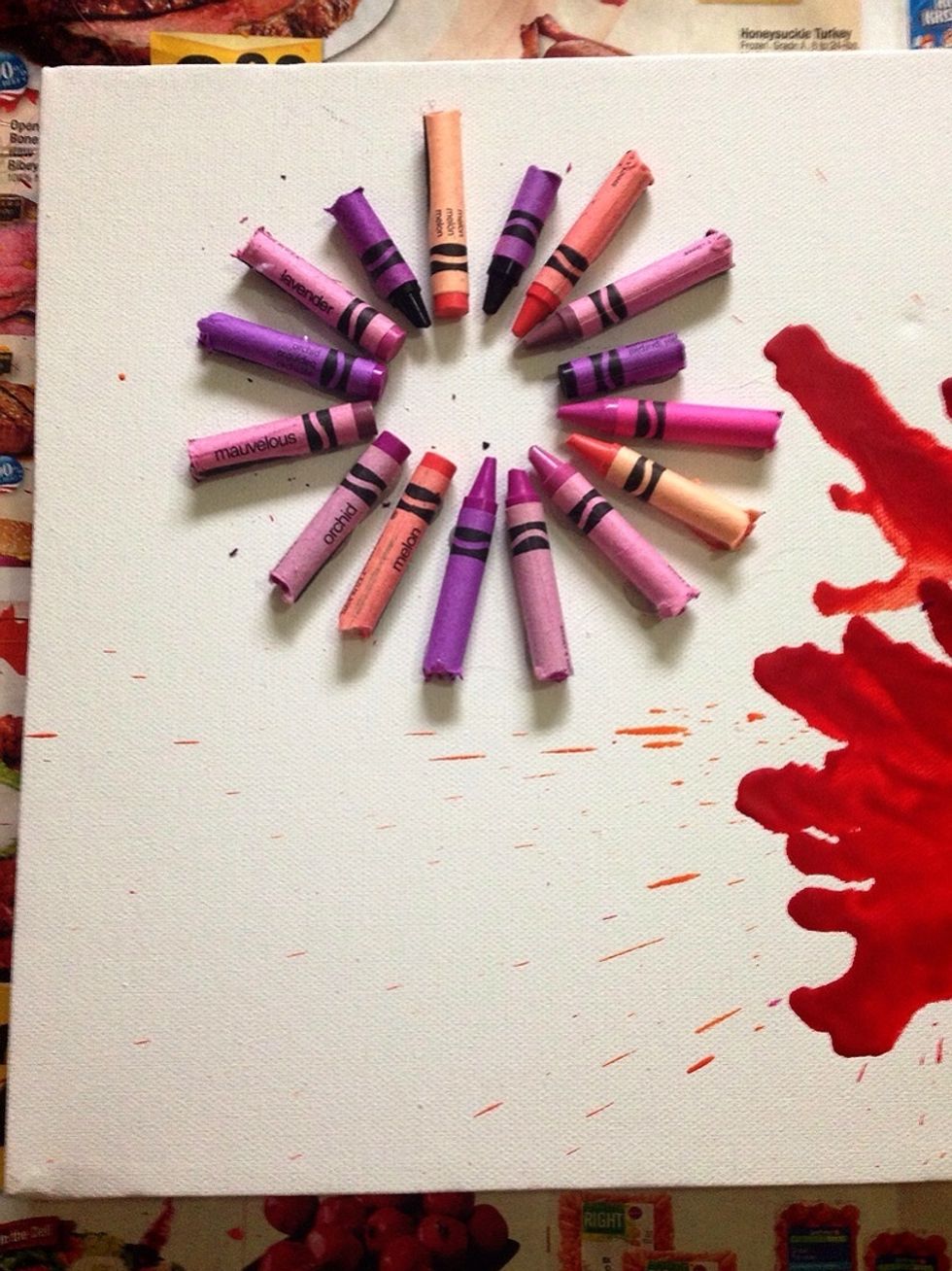 Arrange your next color palette! I chose lavender.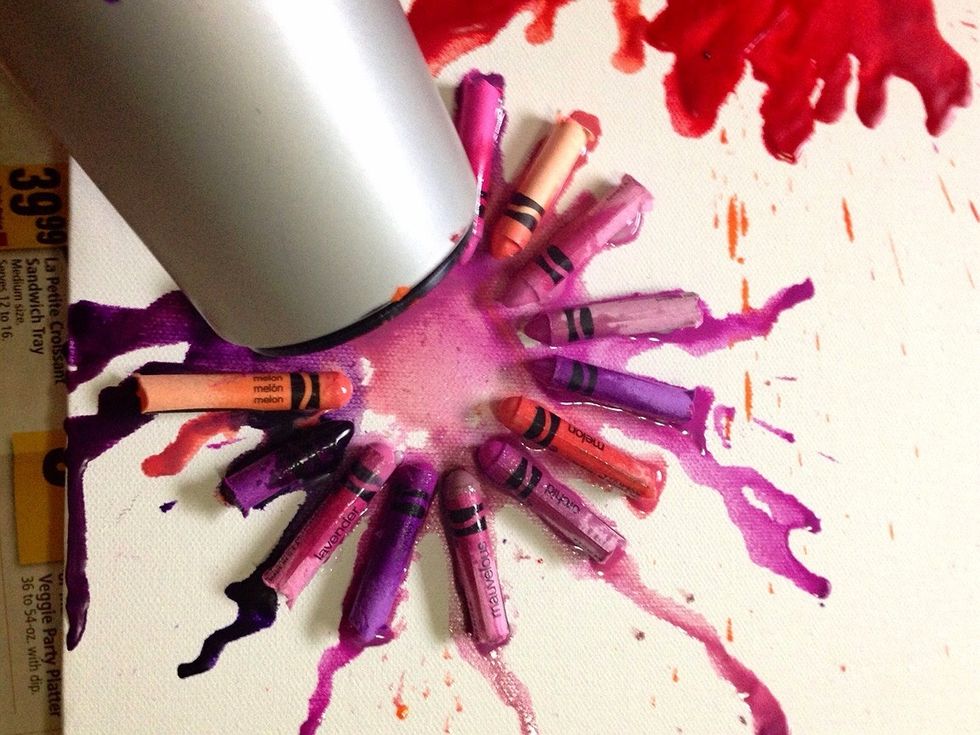 It gets really messy at certain points, so make sure to do this project in an open and covered space.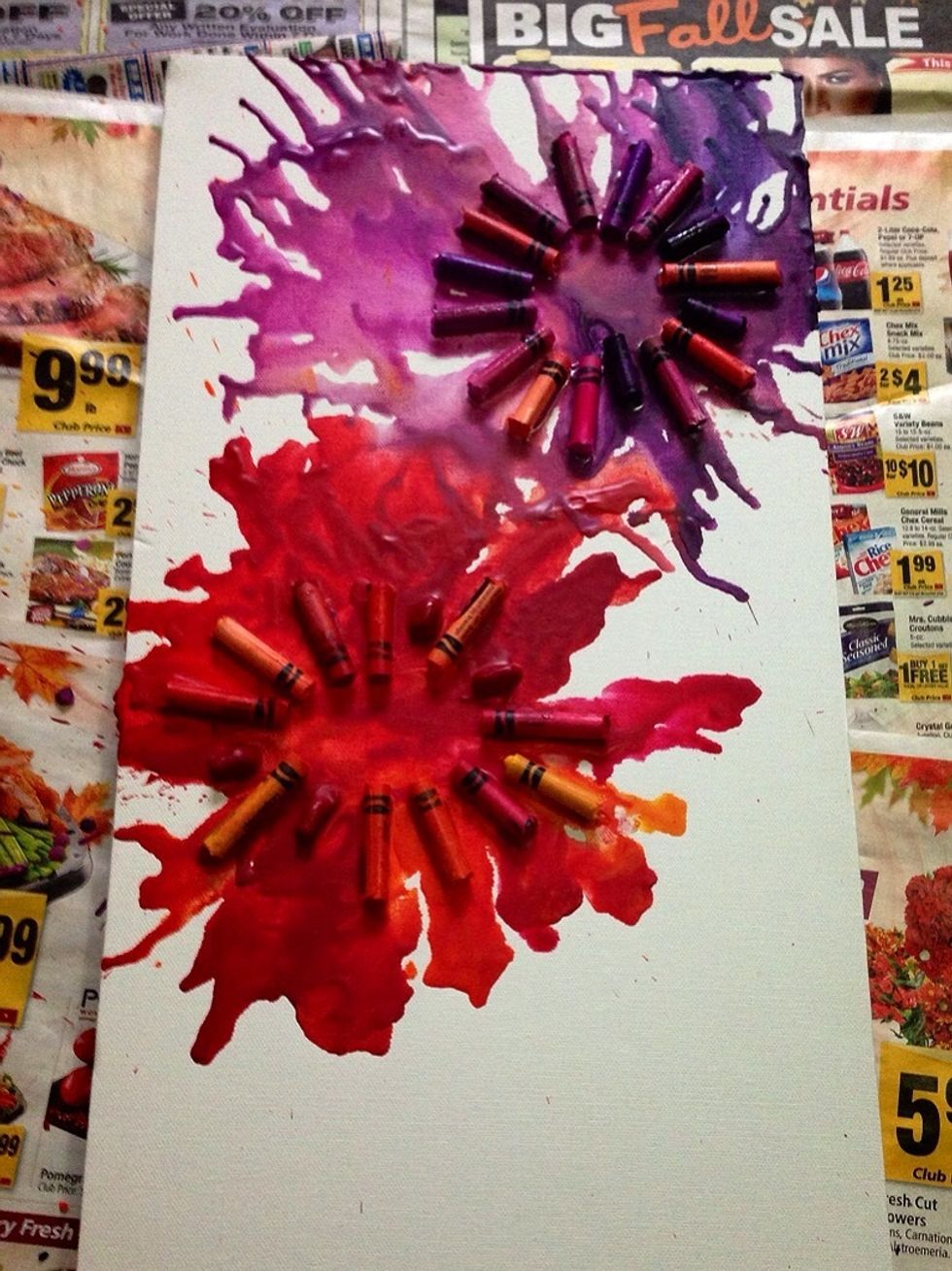 Chances are your 'flowers' will vary from one another, since these wax have a mind of their own. But it's okay! That's what makes your art project unique :)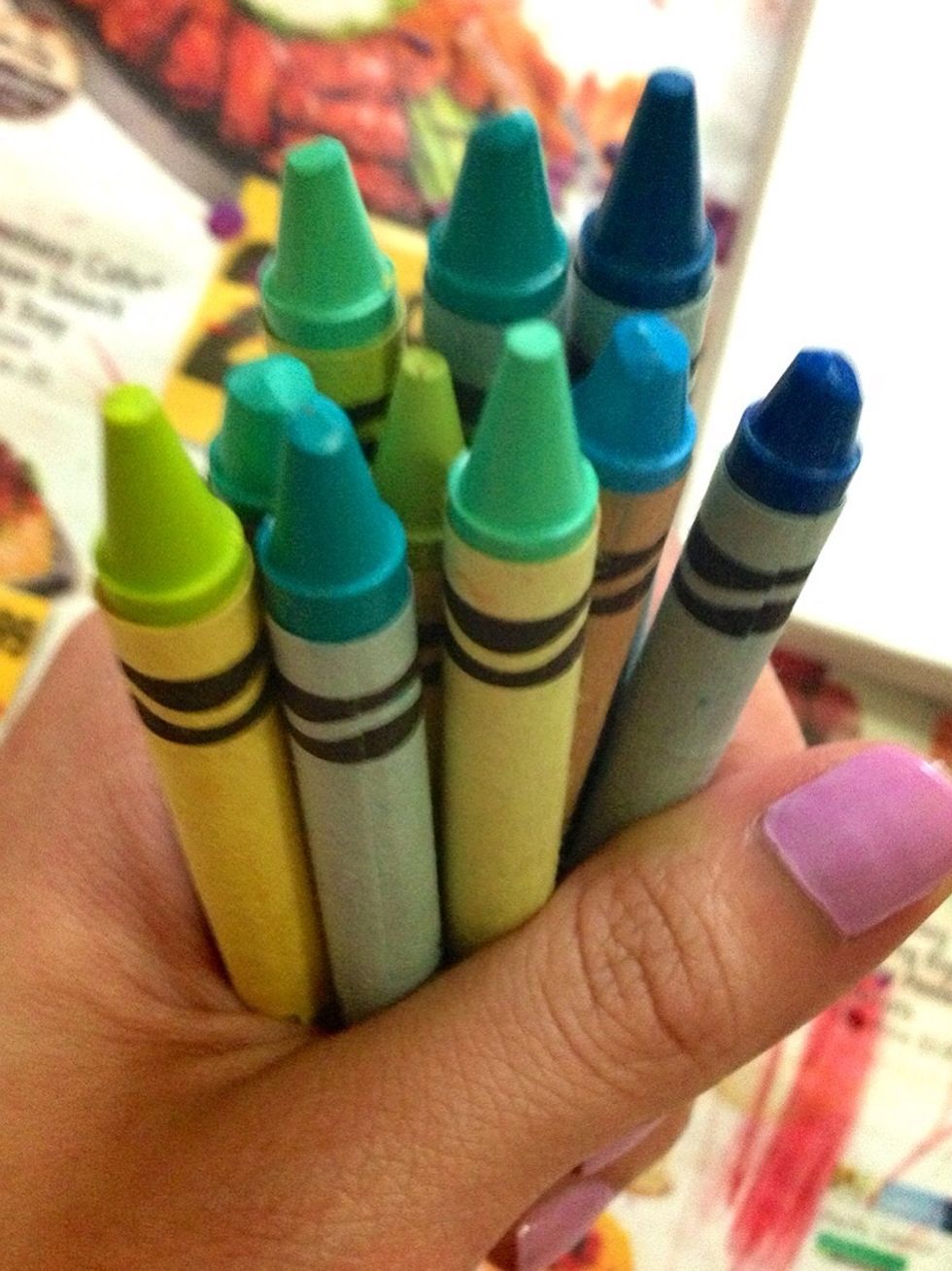 My last color palette: green-turquoise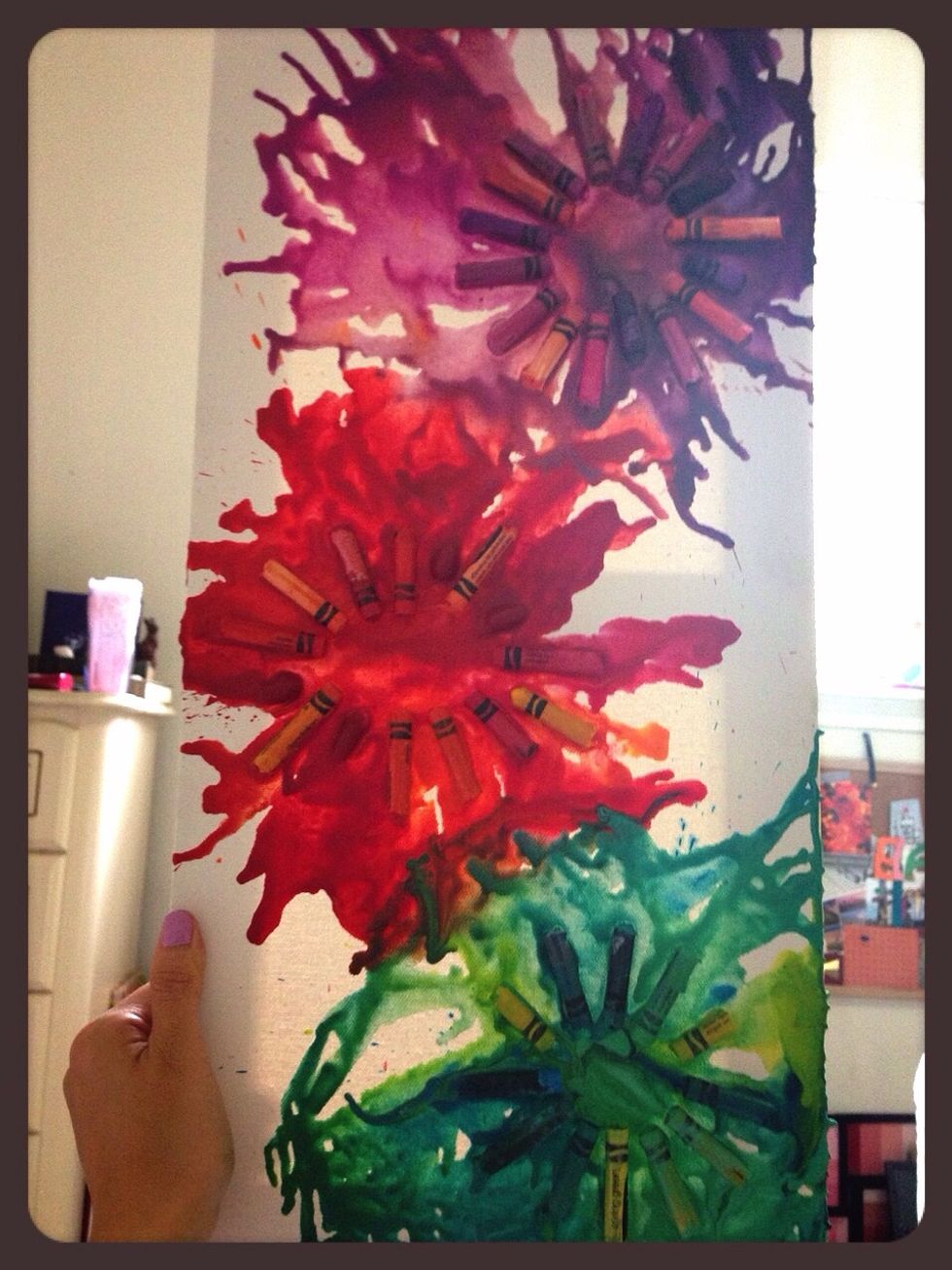 Final product! This was my first time making crayon art and I had so much fun doing it! It's simple and a great way to recycle leftover broken crayons. I hope you found this guide helpful :)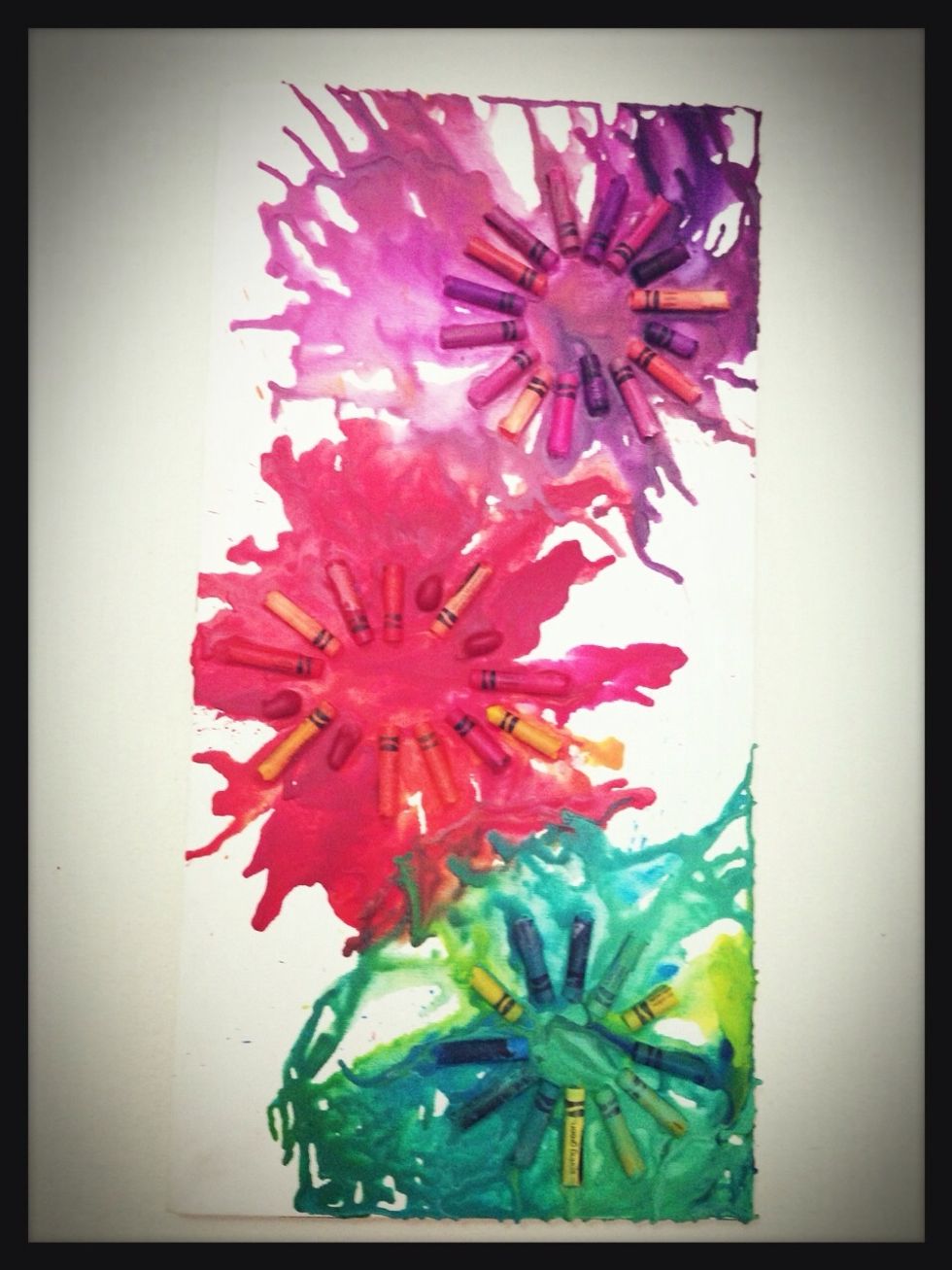 Good luck :))
Hot glue gun
Canvas
Crayons
Newspaper
Hair dryer