This is an easy recipe for making delicious homemade bread! I make lots of these at Christmas and give as gifts to my neighbors. It is great toasted n slathered with cinnamon sugar.It freezes well too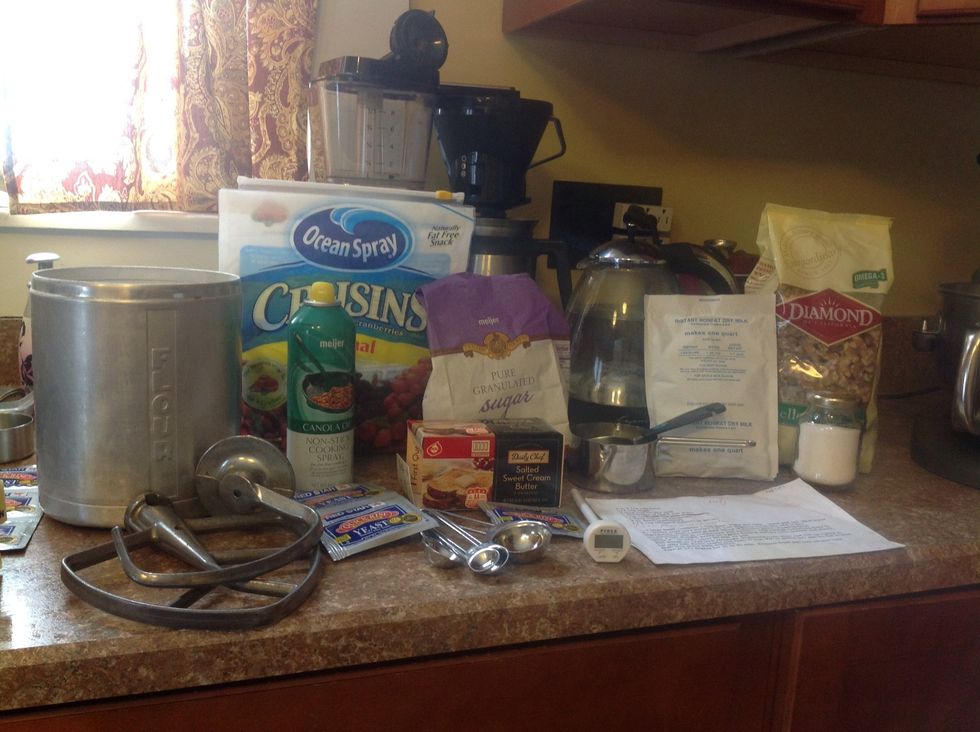 Get all your ingredients and tools together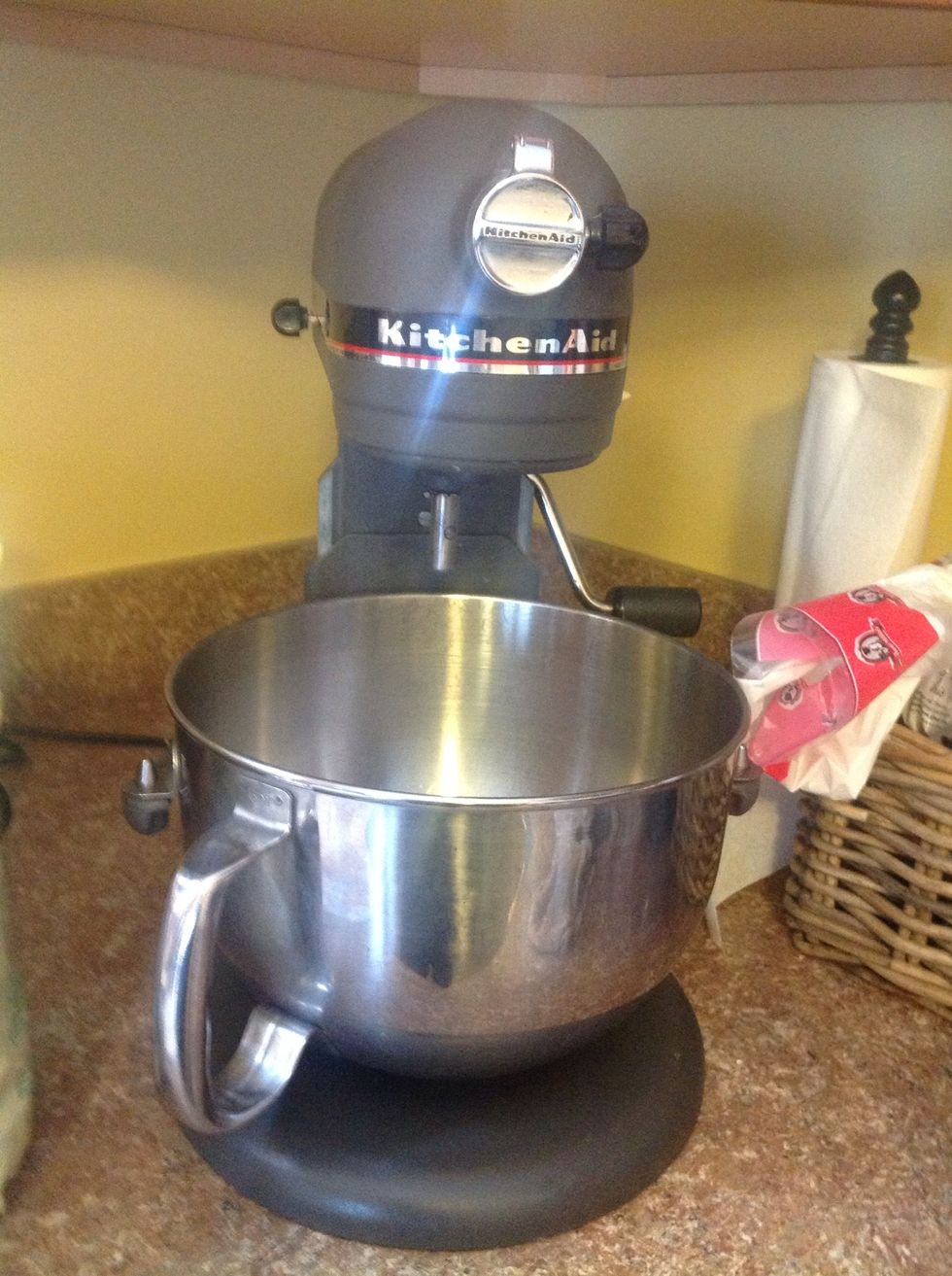 Mixer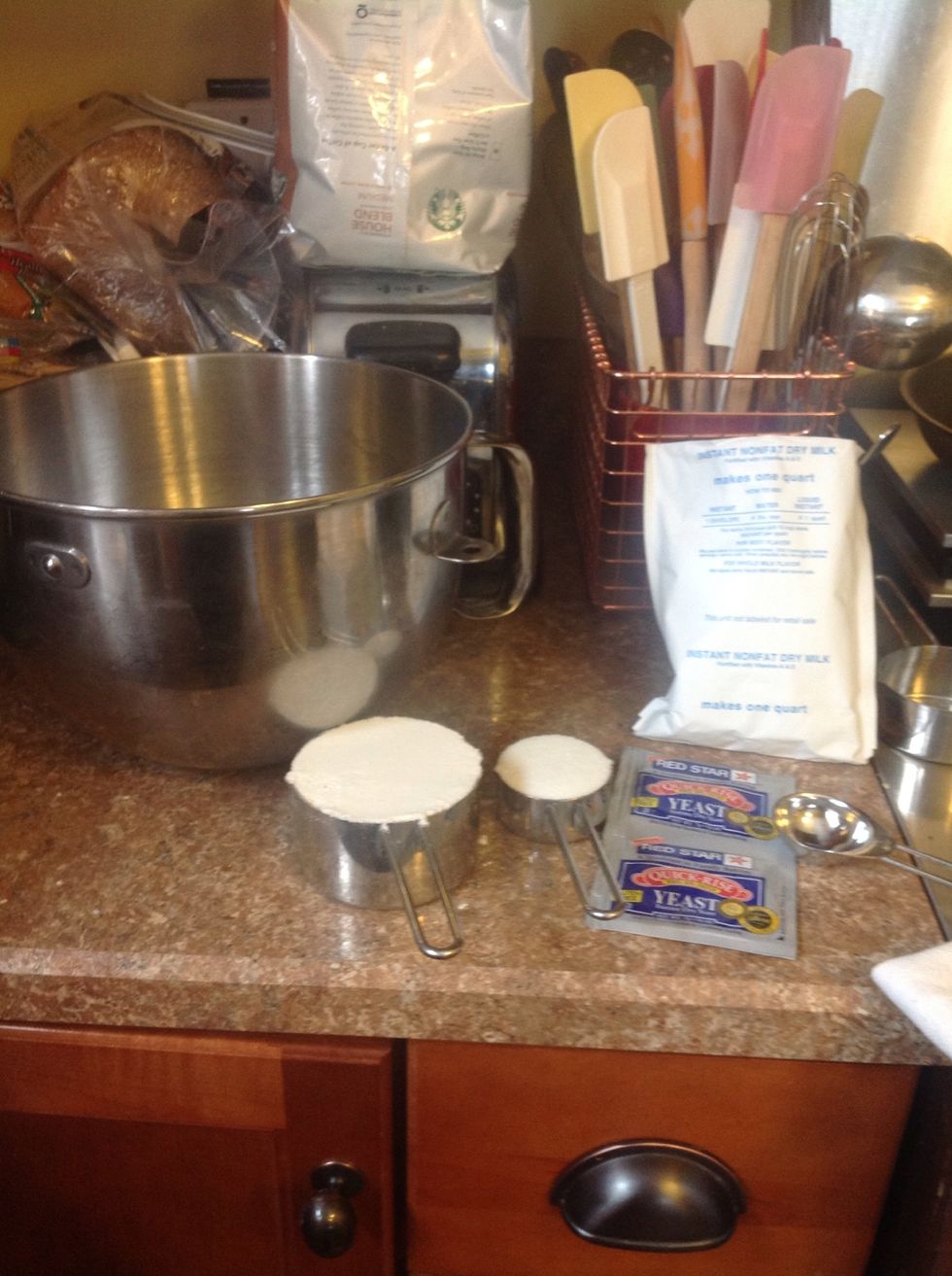 Add 1 c flour, 1/4 c sugar , 2 pkg quick or rapid rise yeast, 2 tblsp instant nonfat dry milk powder and 2 tsp salt to mixing bowl.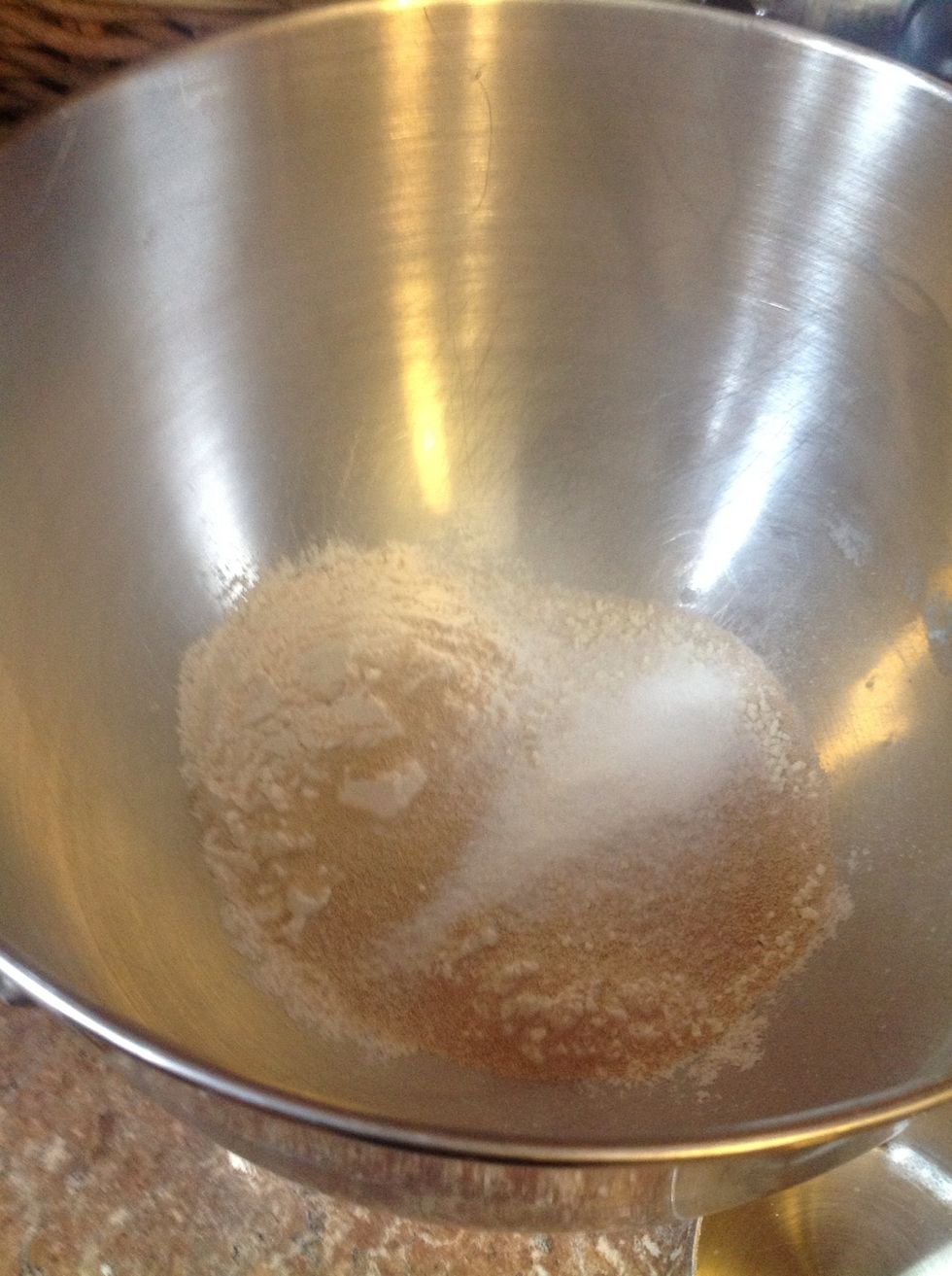 This is the mixture you just put in the bowl!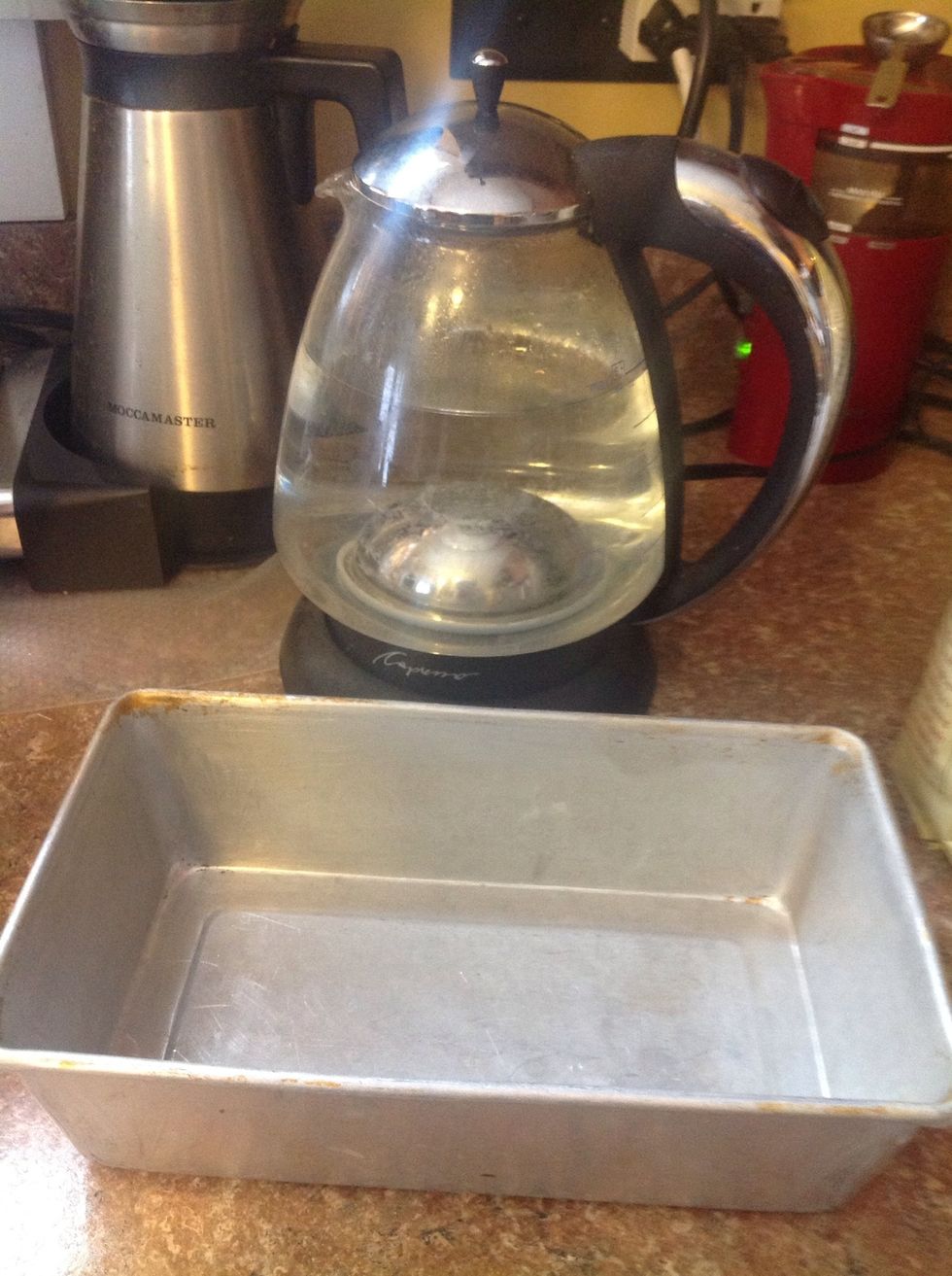 Warm your water. I use my tea pot but some times your tap can get as hot as 130 degrees....oh and here is the 9x 5 baking pan I forgot to put in the supply picture.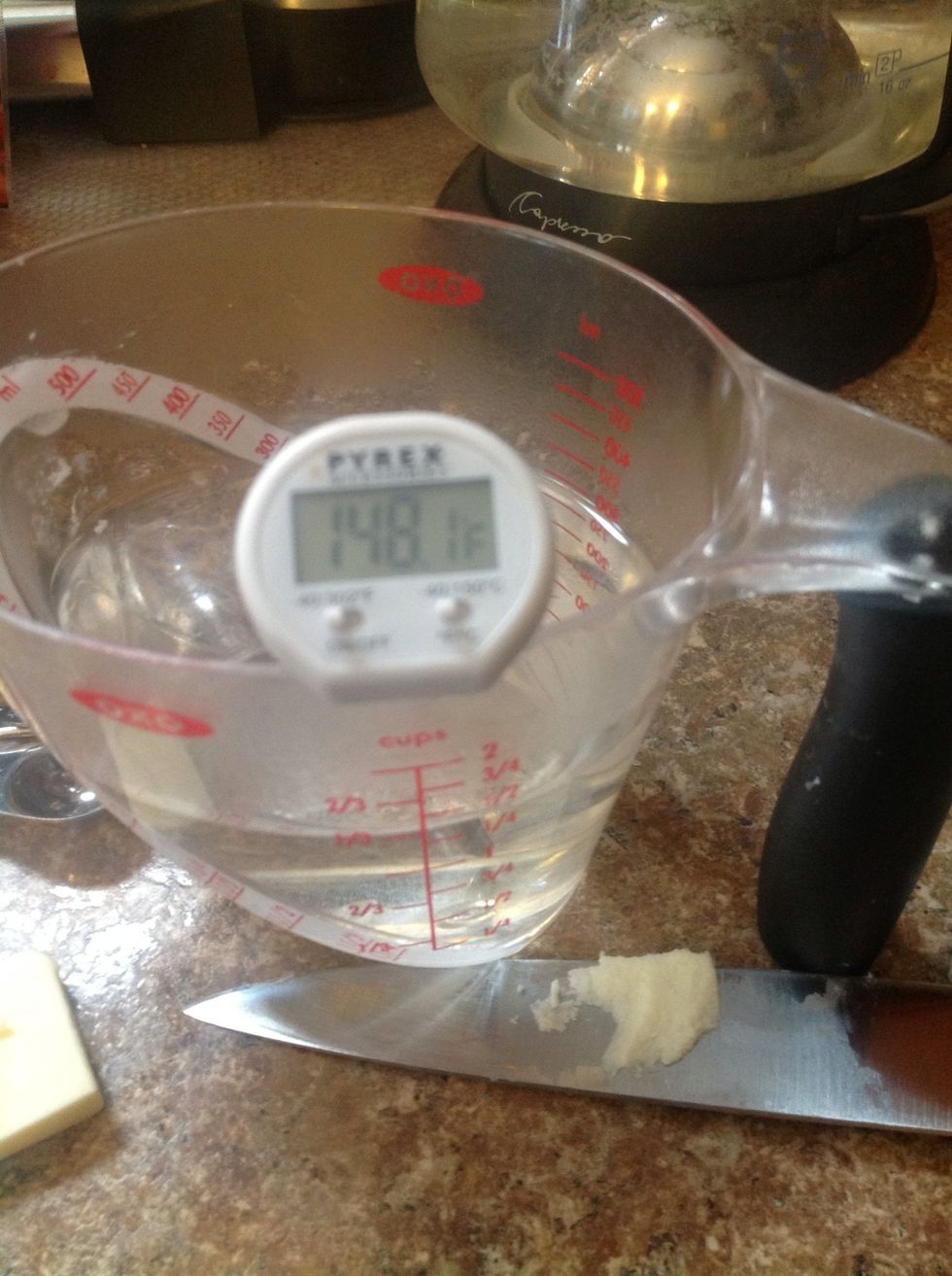 Pour 1 1/4 cups PLUS 2 TBLSP of really hot water into your measuring cup. Add 2 tbsp of soft butter. As you can see this water is TOO hot. Let it cool until it is between 120-130 degrees. Stir to cool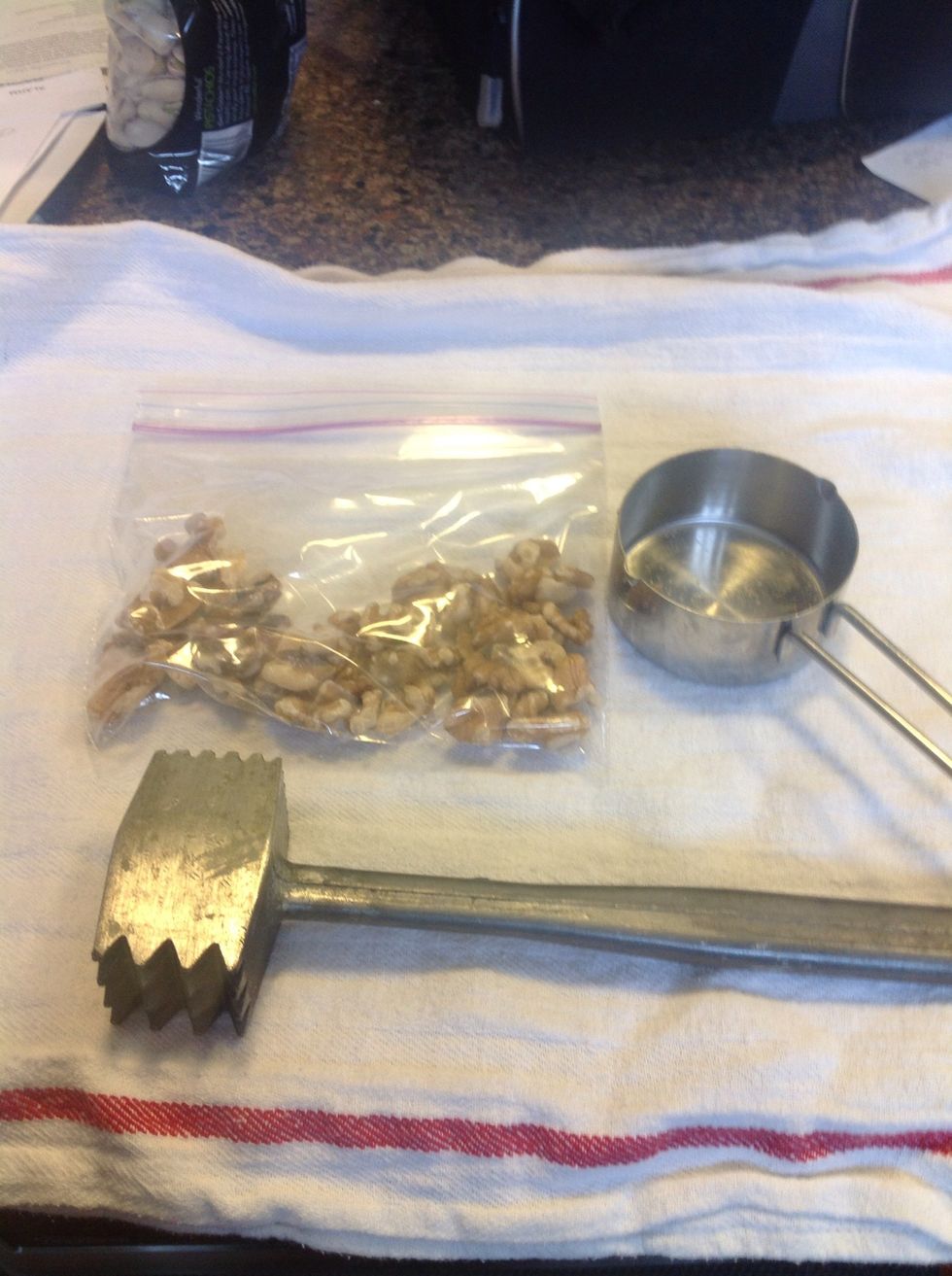 Take your 1/2 cup of nuts and chop them. If you don't have a nut chopper put them in a small Baggie and pound the bag of nuts to crush them gently. I used the side of my meat tenderizer as a crusher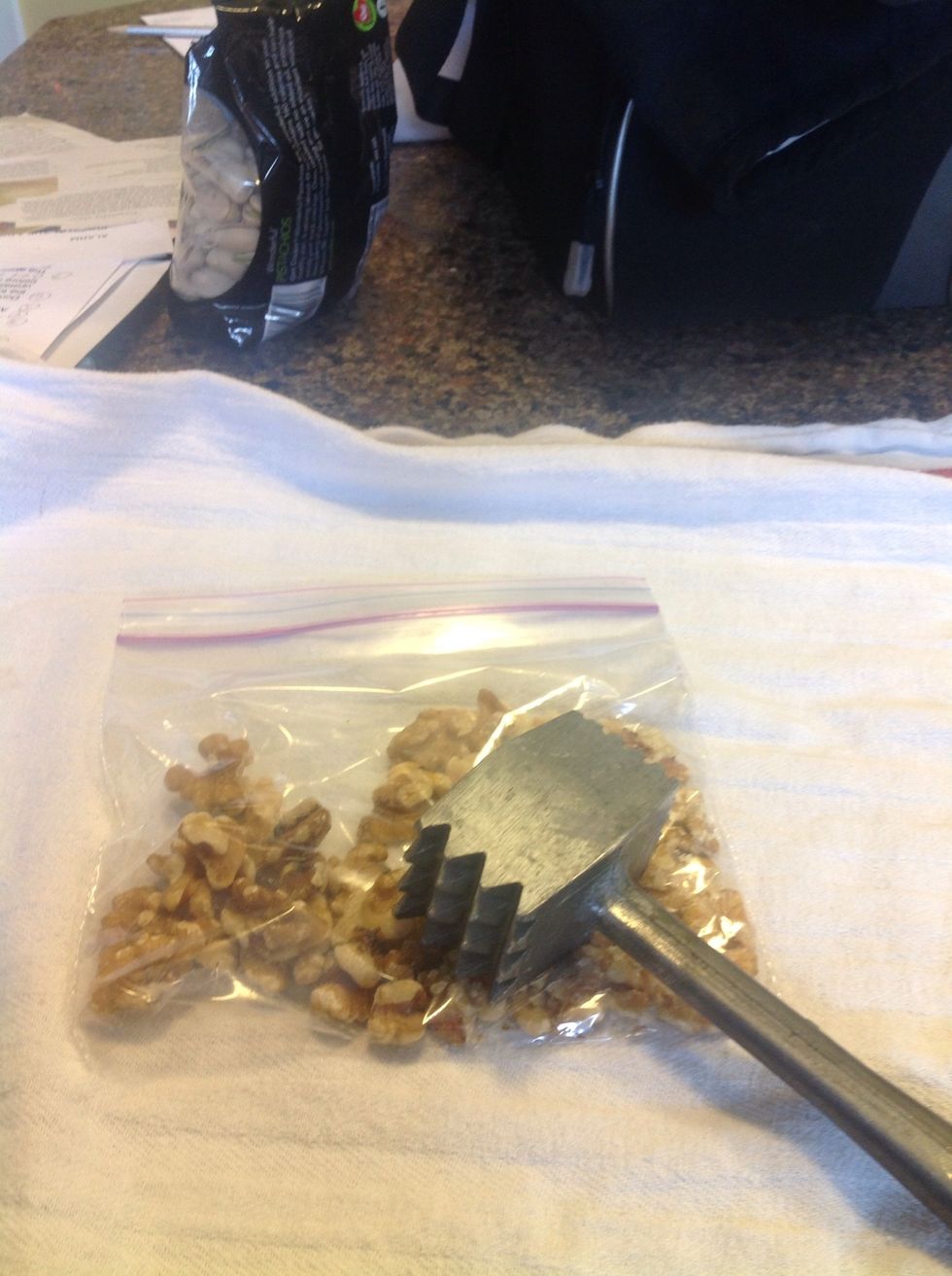 Side of meat tenderizer as a whacker.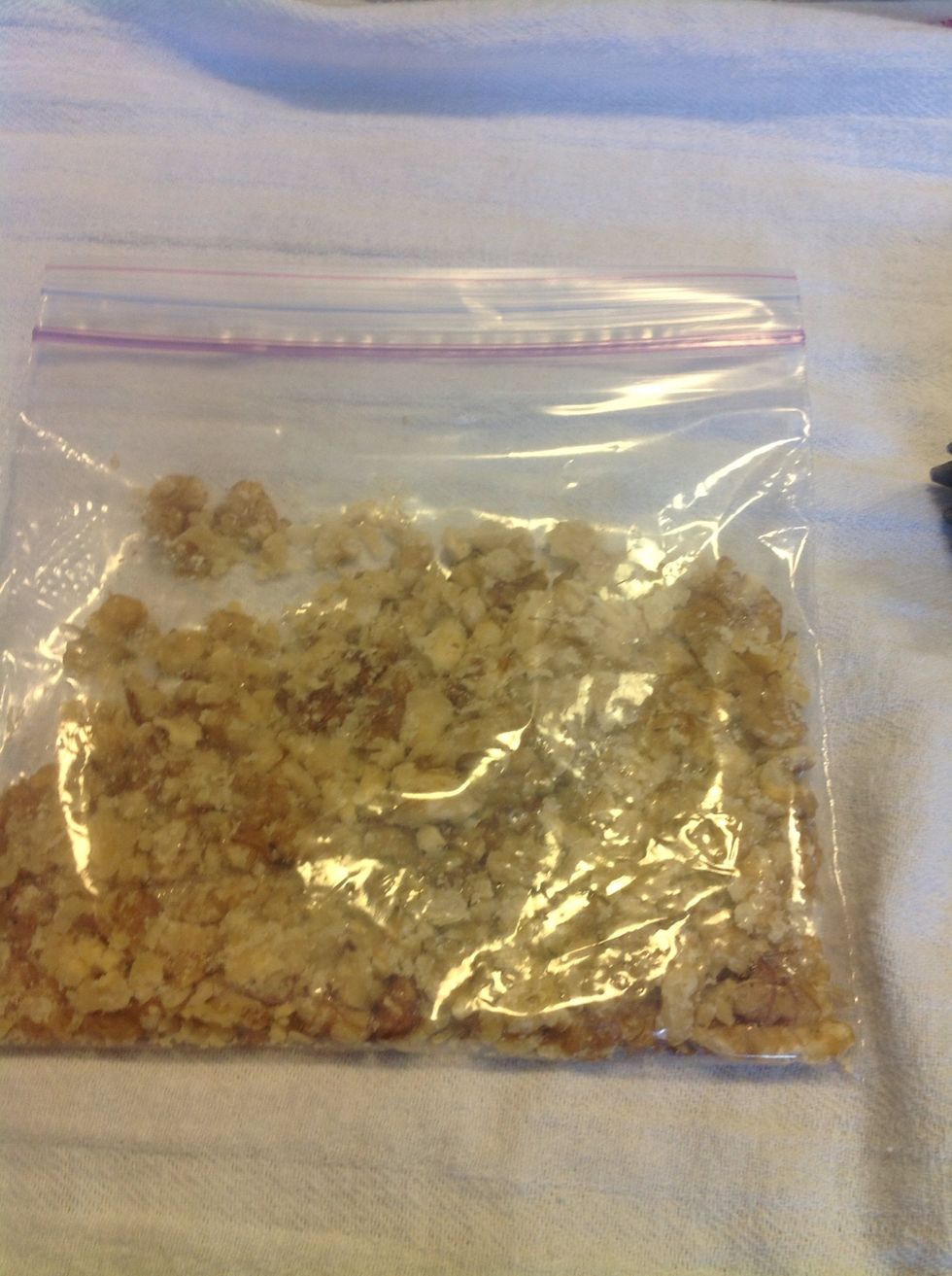 Crushed!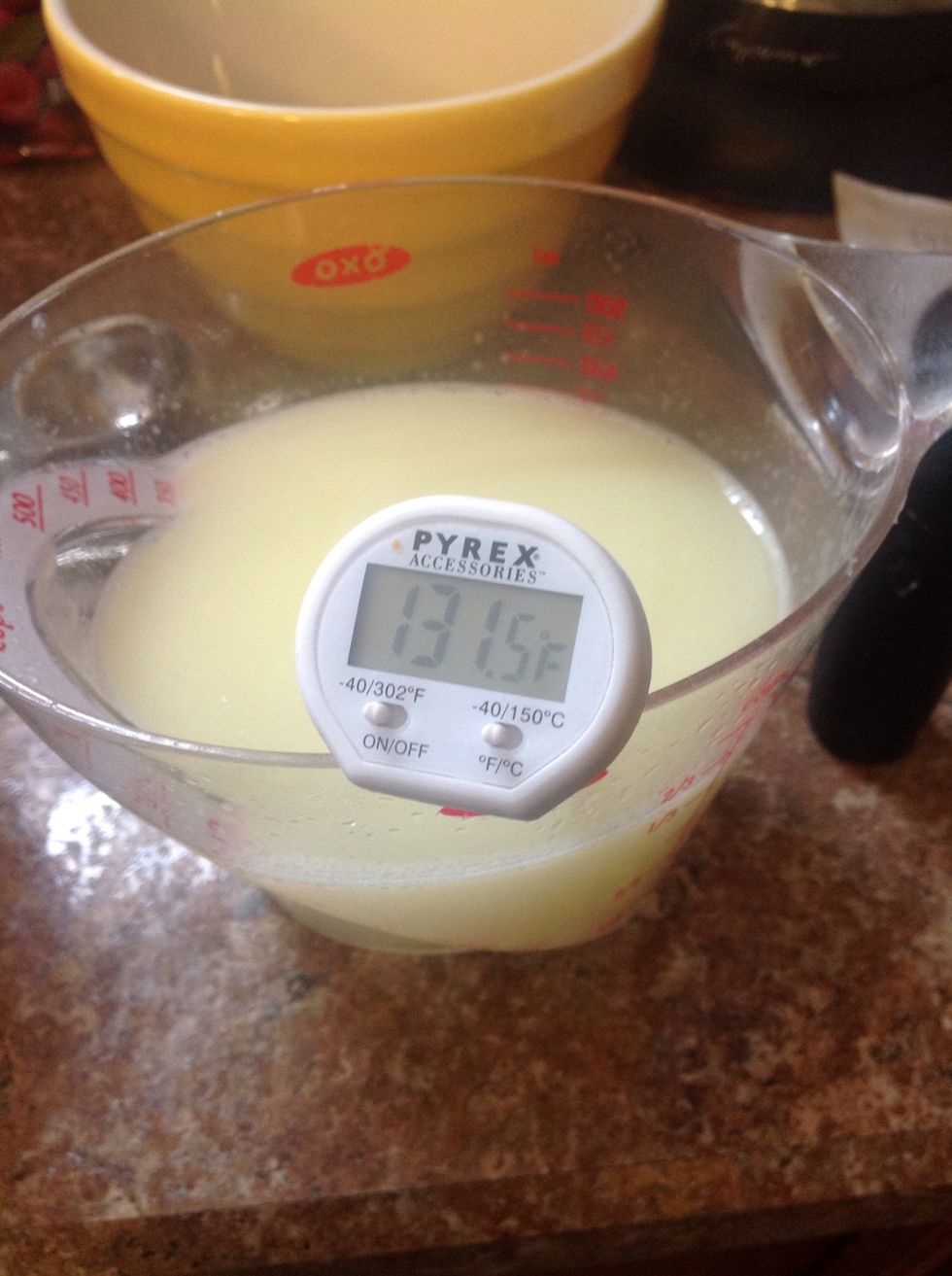 Temp is almost there but not yet. If you put the water in when its too hot it will KILL the yeast which makes it rise ... You don't want flat bread.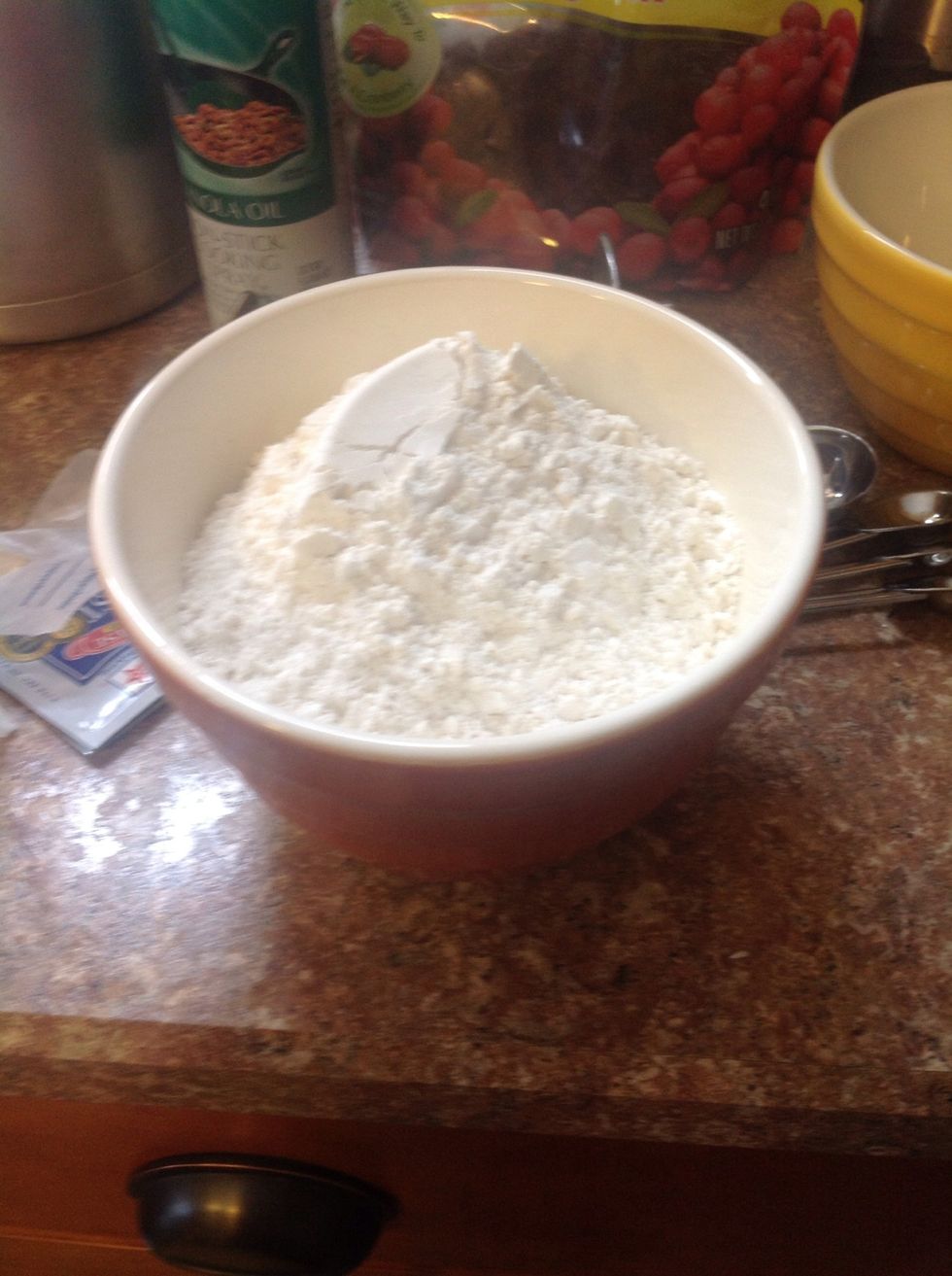 Put the remaining 3 cups of flour in a small bowl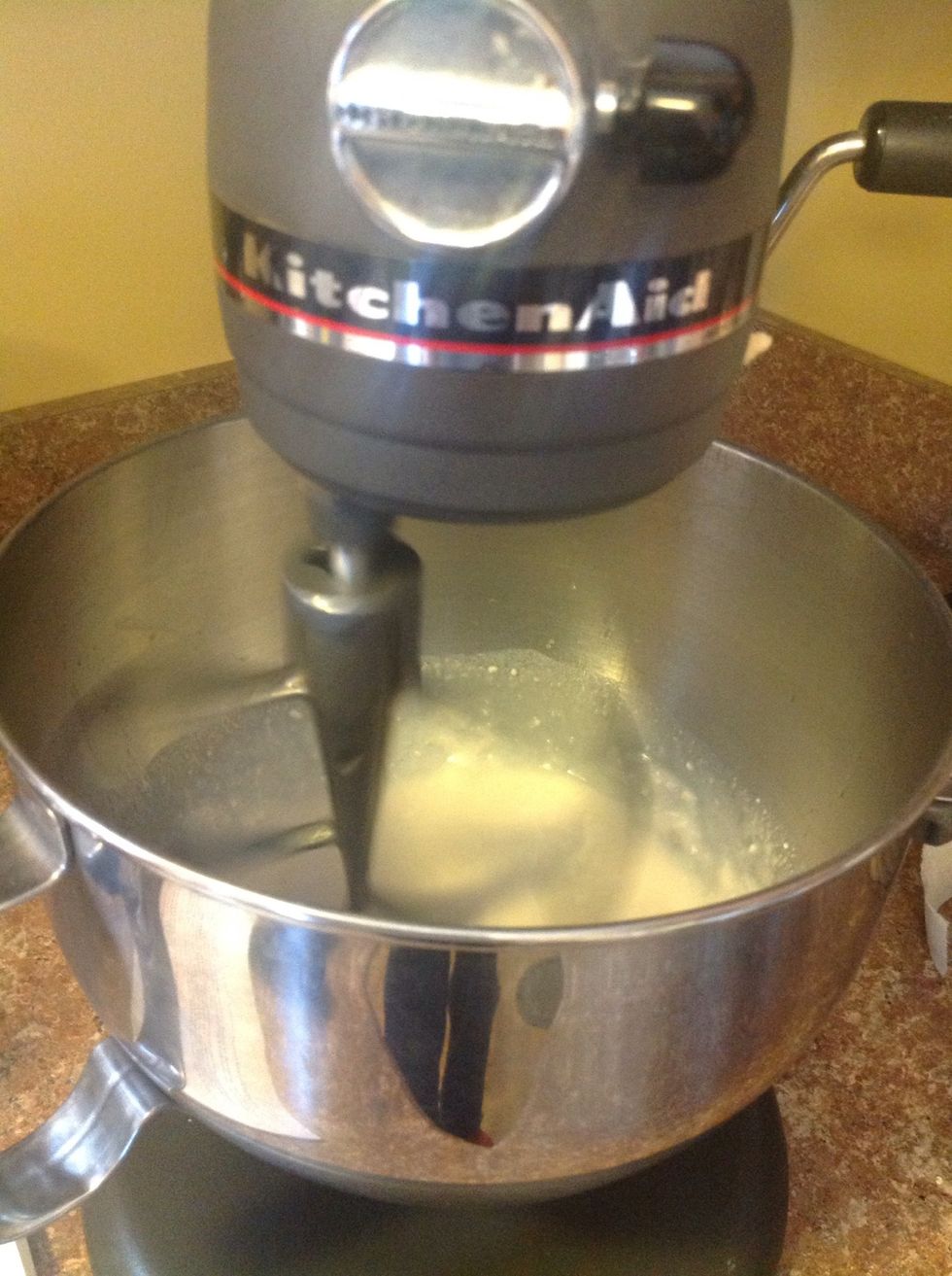 Pour your liquid in the bowl. Mixer should be on lowest speed so it doesn't go flying out. Turn speed to 4 on kitchen aid mixer and mix for 2 minutes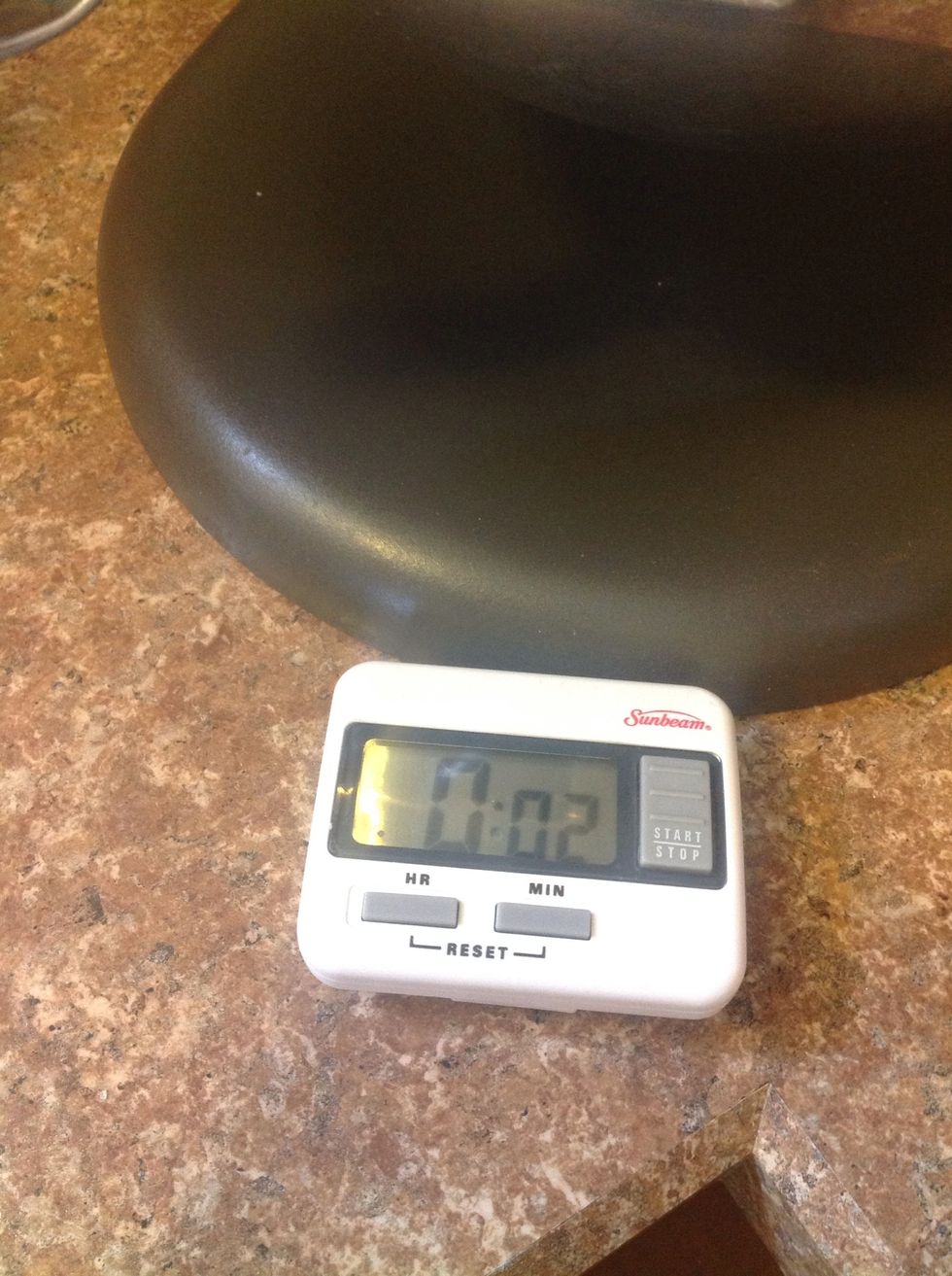 Put your timer on two minutes!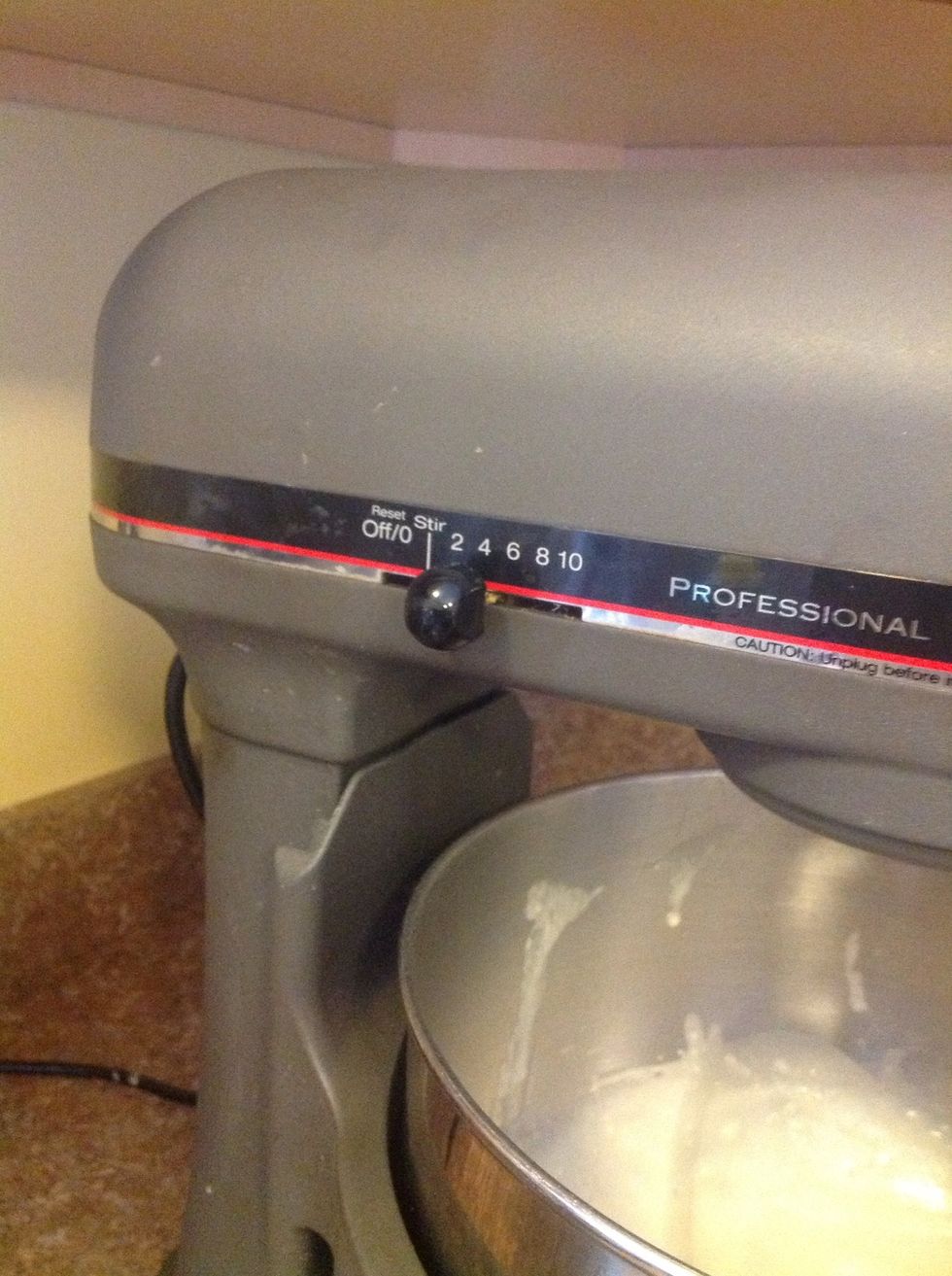 That is speed 4 on the KA mixer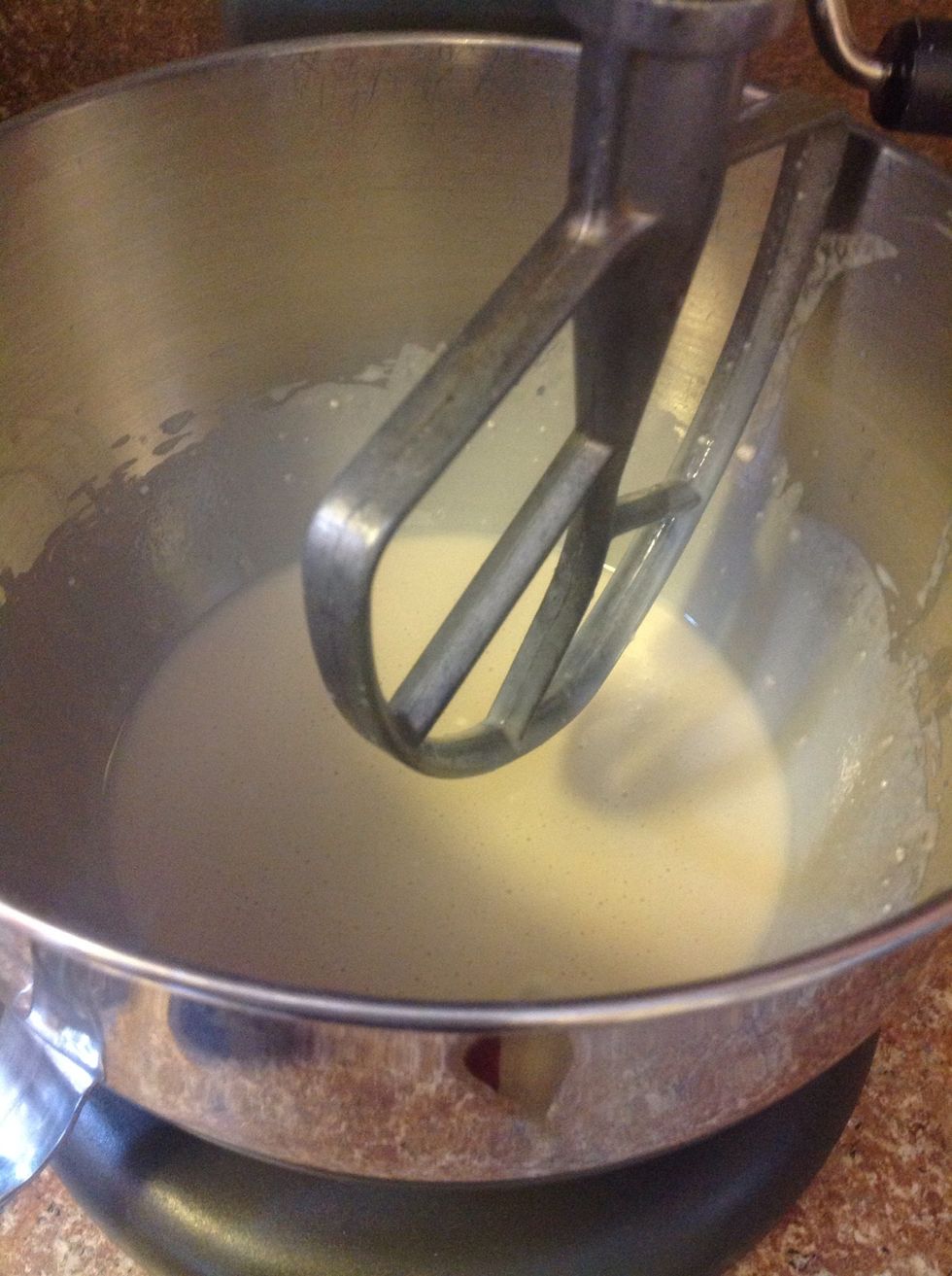 Nice and smooth after the two minutes.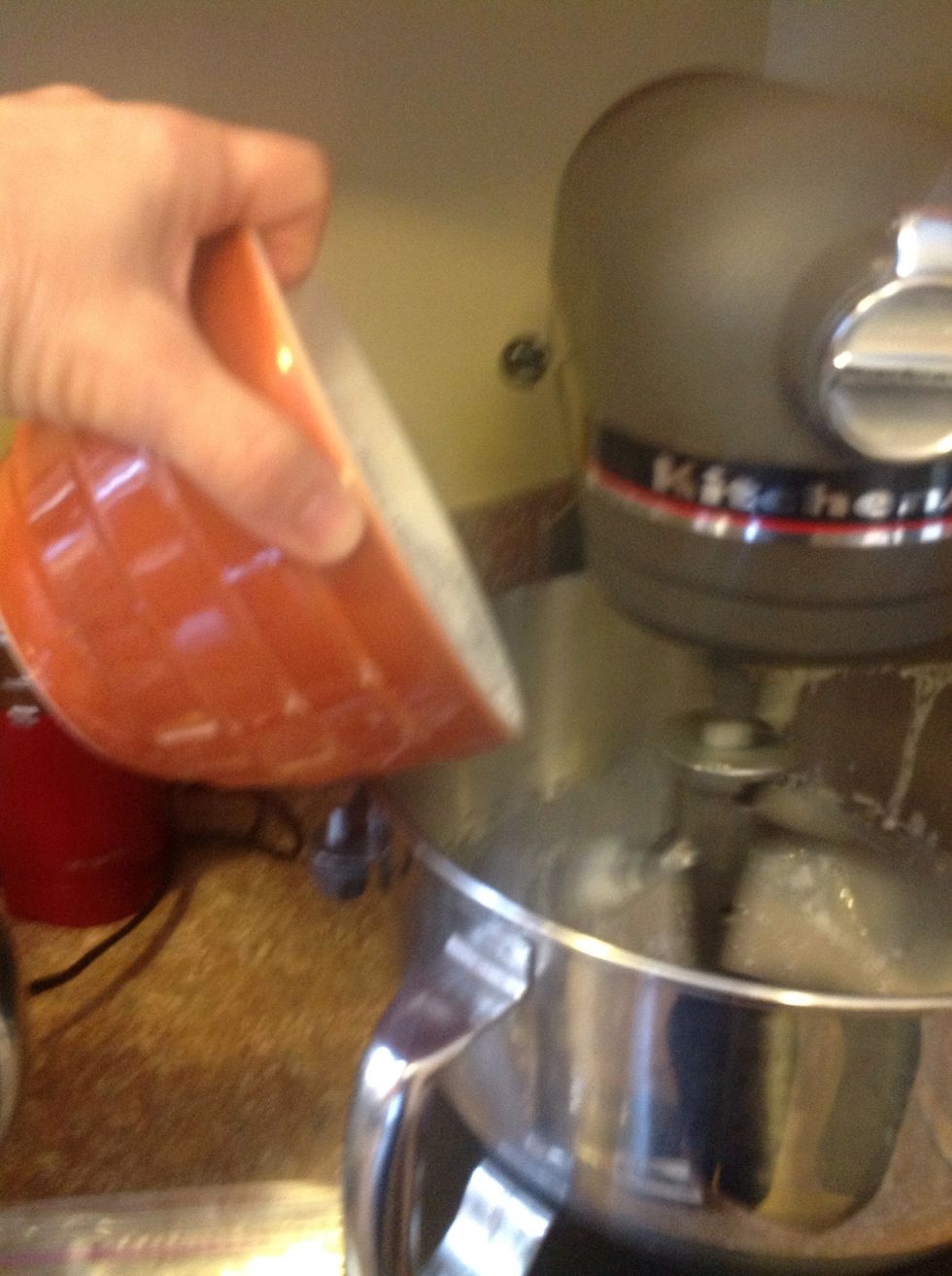 Now start mixer on low speed again and add the remaining 3 cups of flour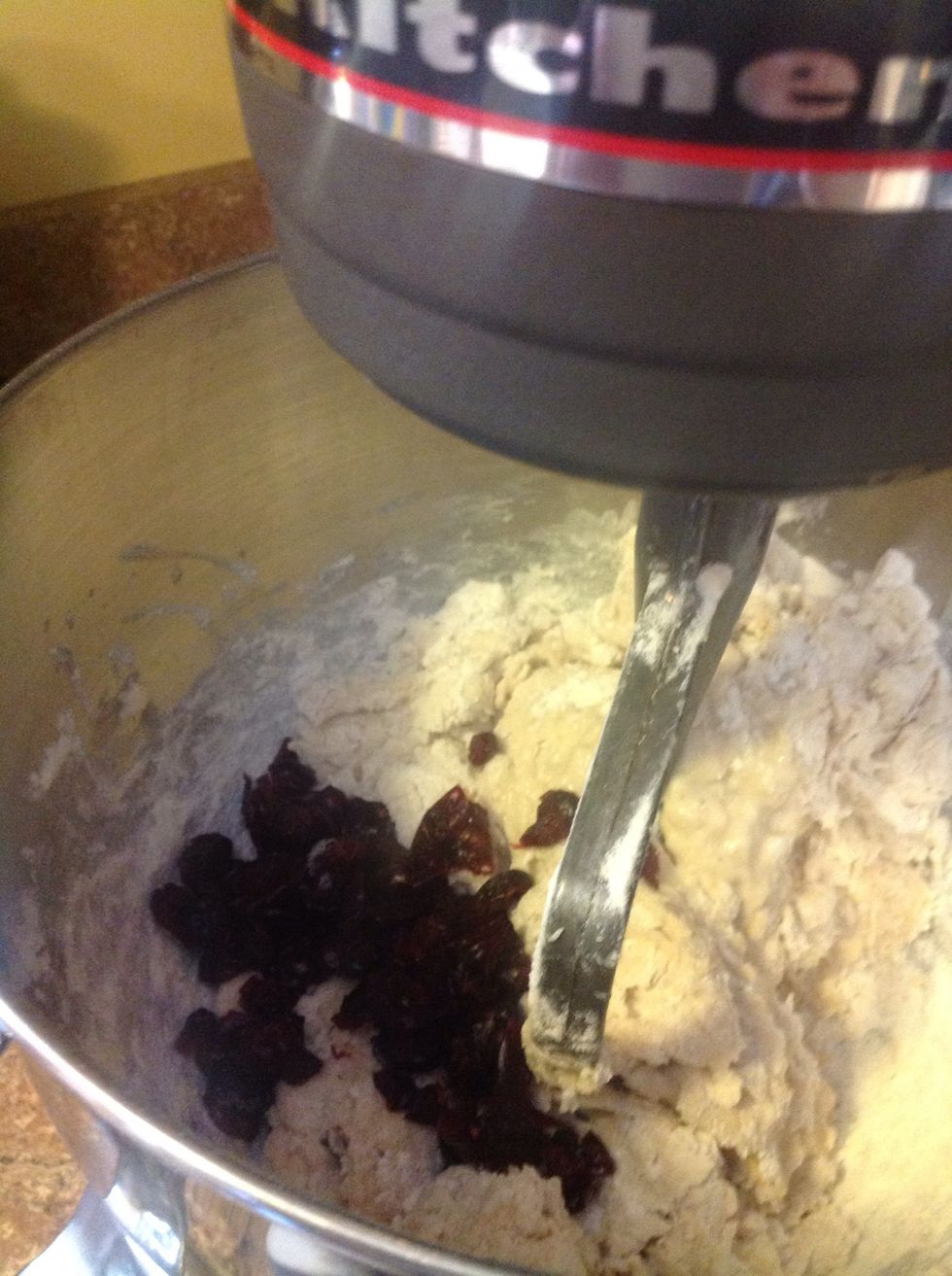 Add the 1/2 cup dried cranberries (craisins)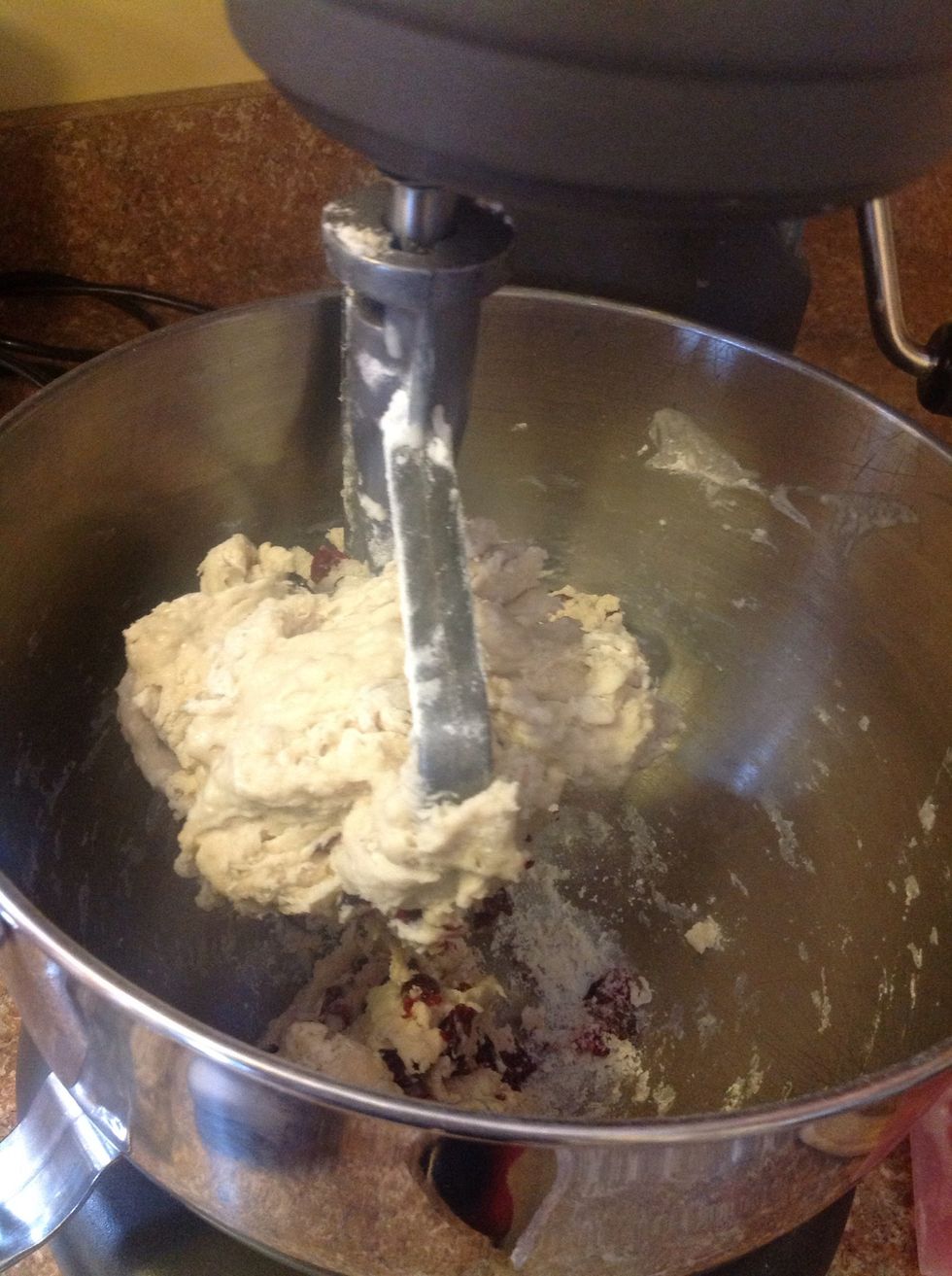 Add your nuts too!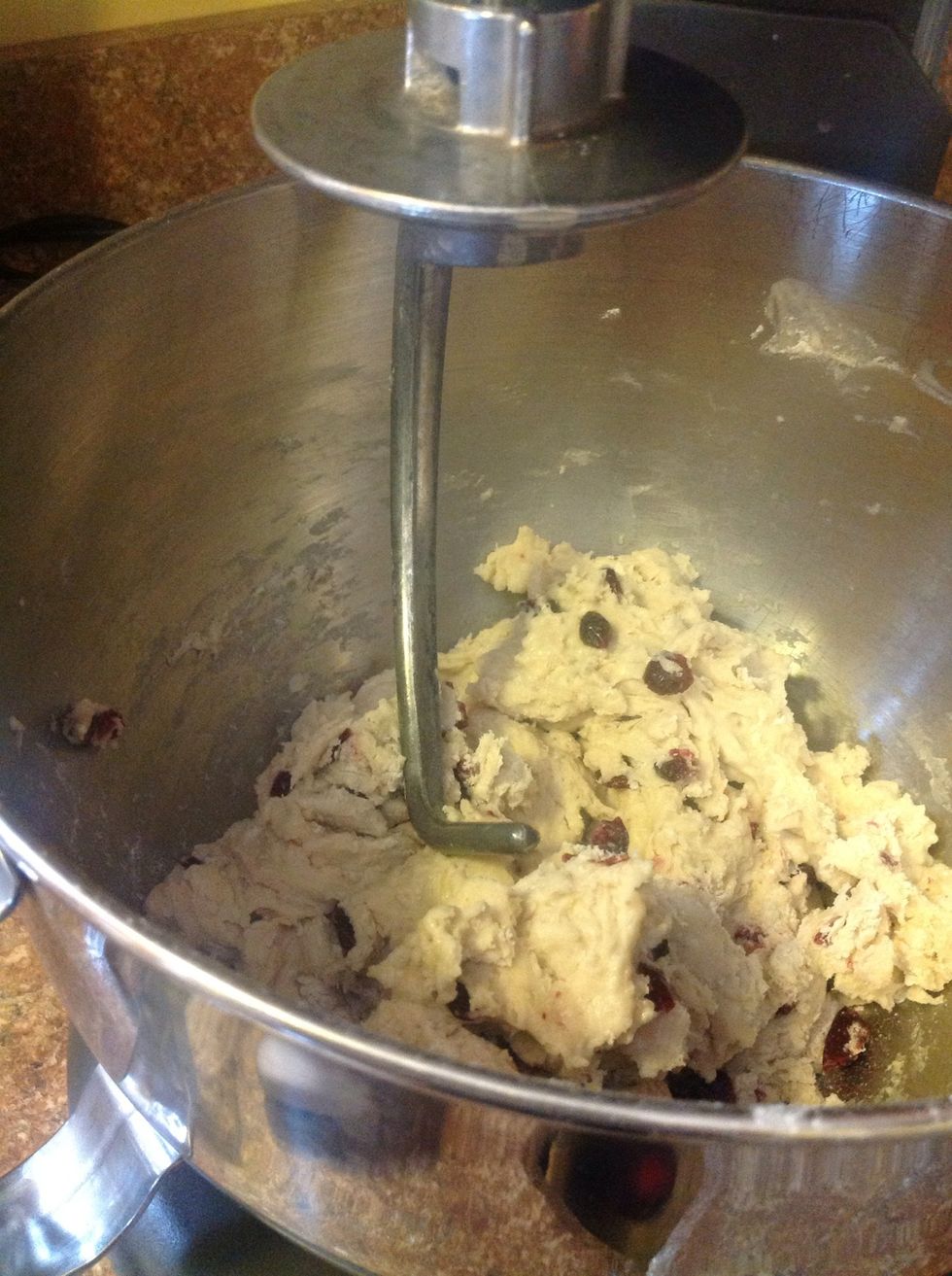 Put your dough hook on now and mix for 6 minutes on speed 2-4. If you don't have a dough hook then knead by hand for approx 10 min until smooth.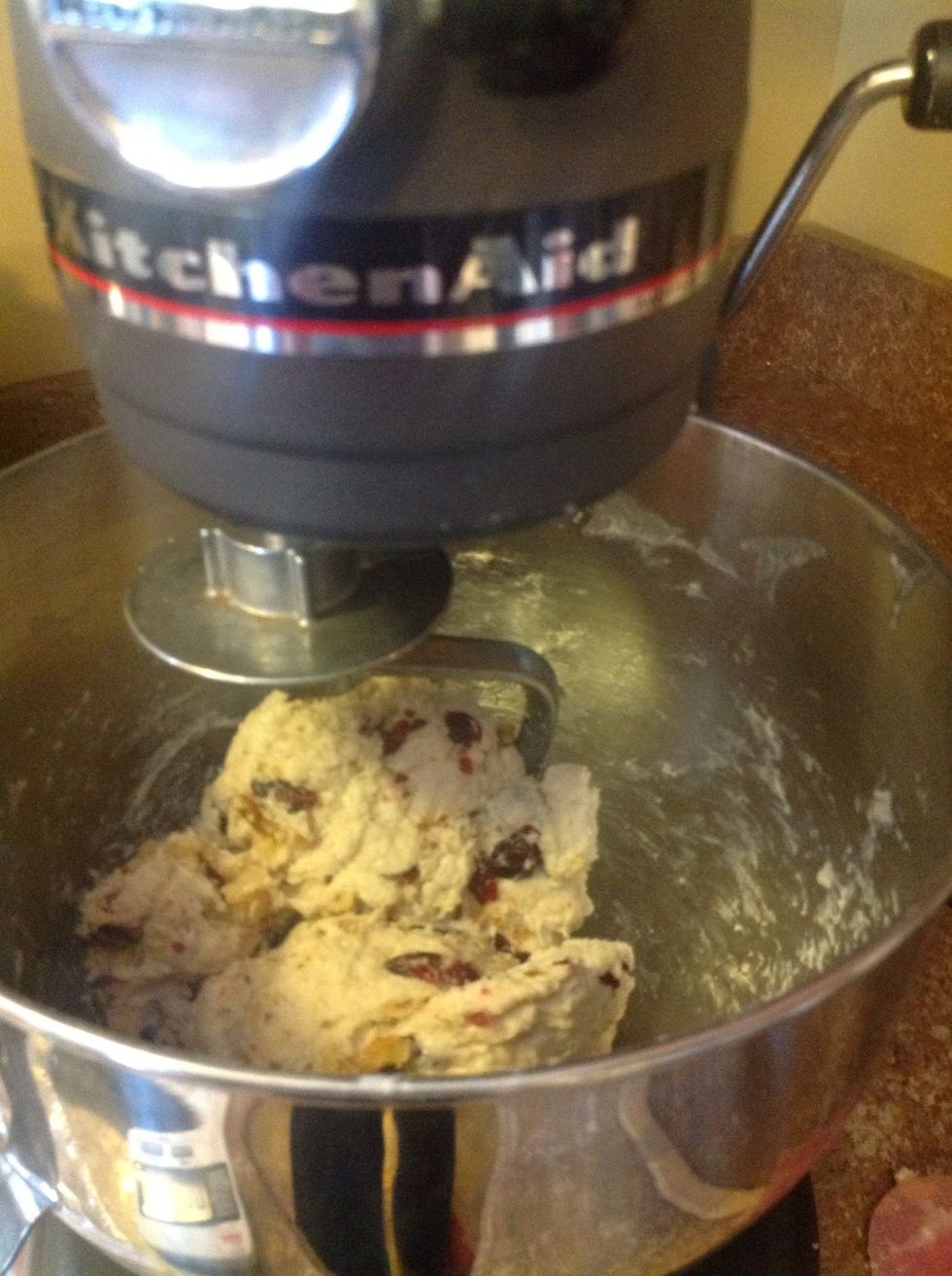 Mixing with dough hook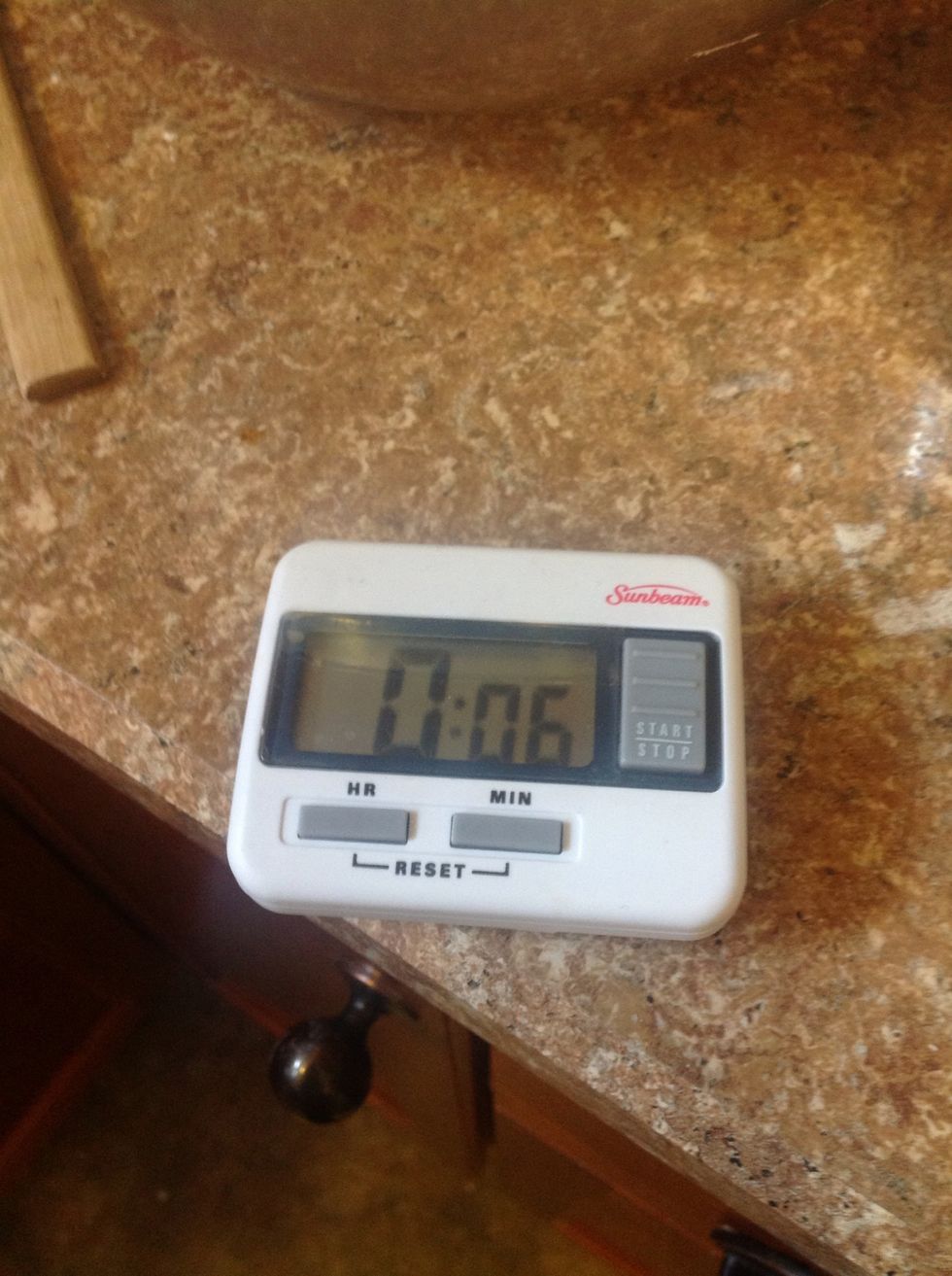 6 minutes of mixing with dough hook.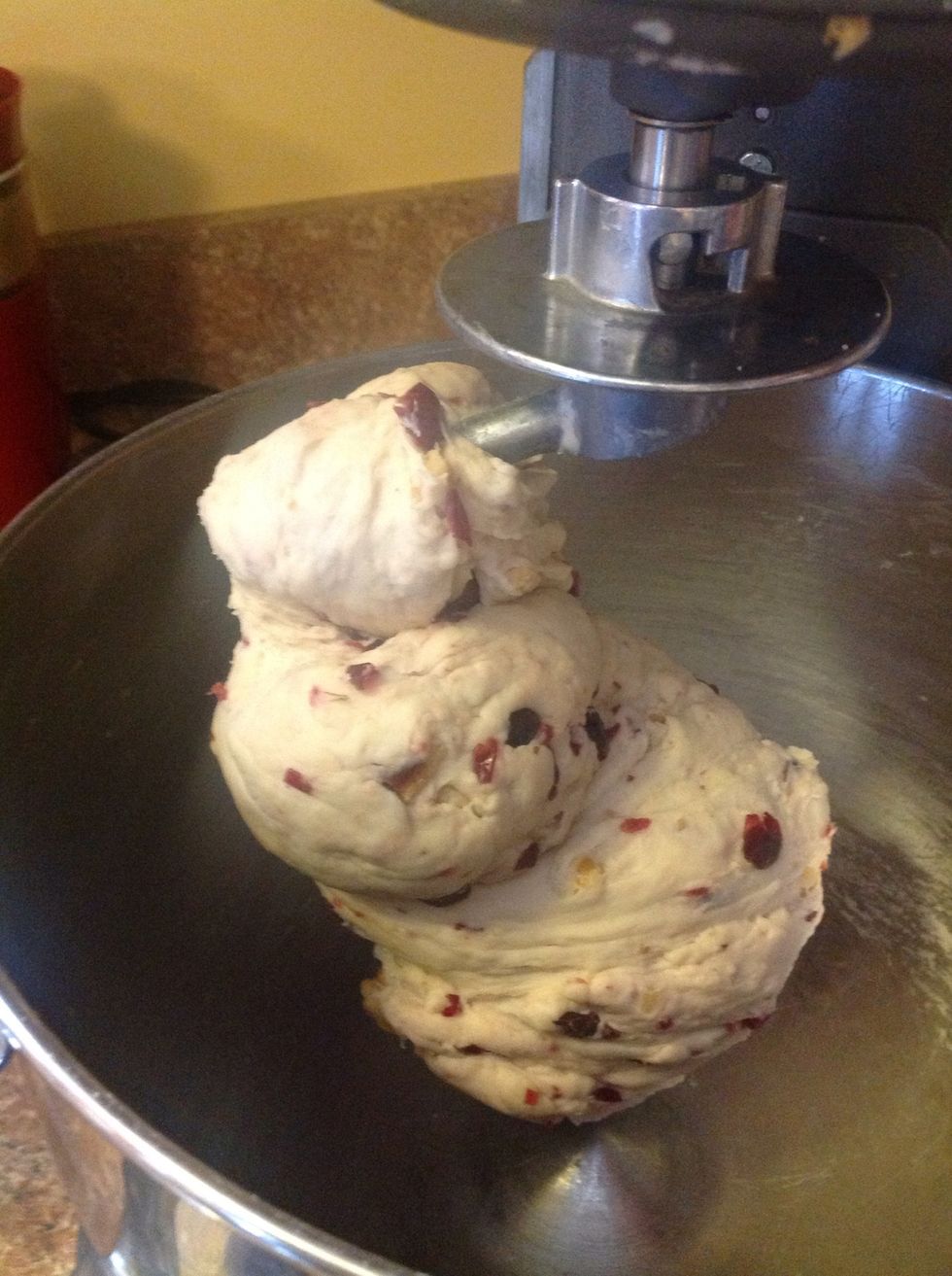 Looking smooth!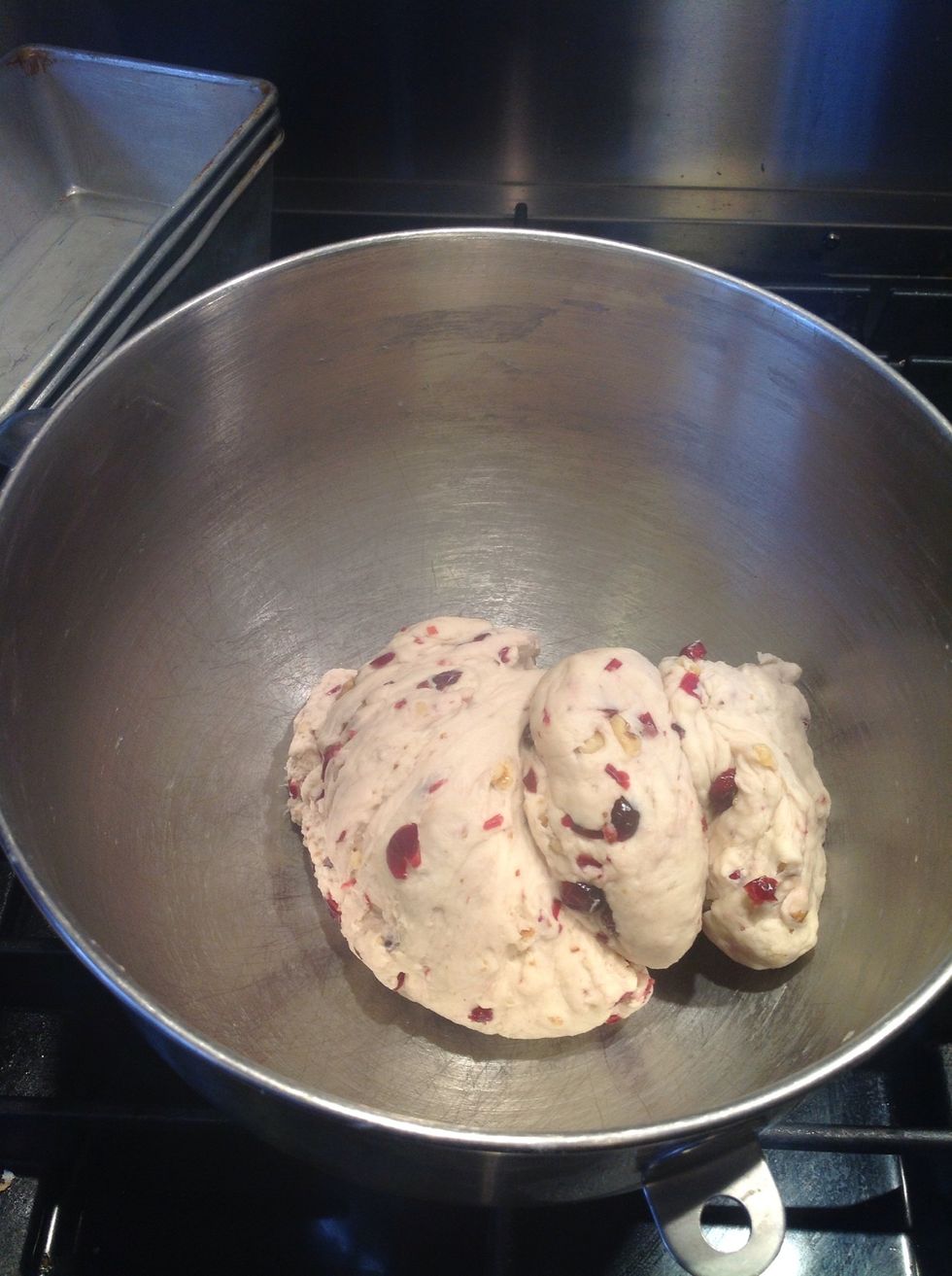 Take off of dough hook and now let it rest for 10 minutes. Cover it with a clean cloth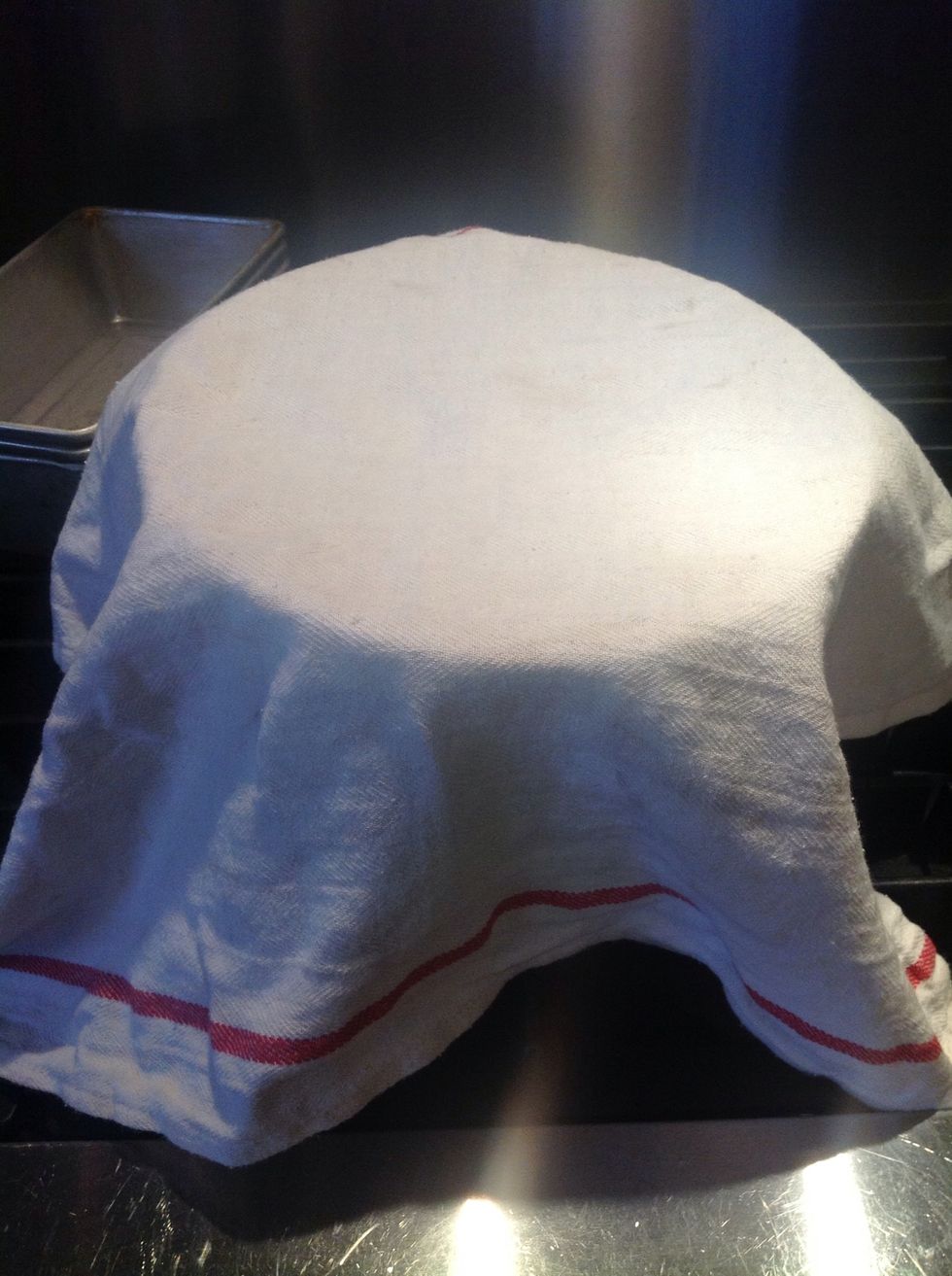 See! Oh no you can't because its covered like its supposed to be.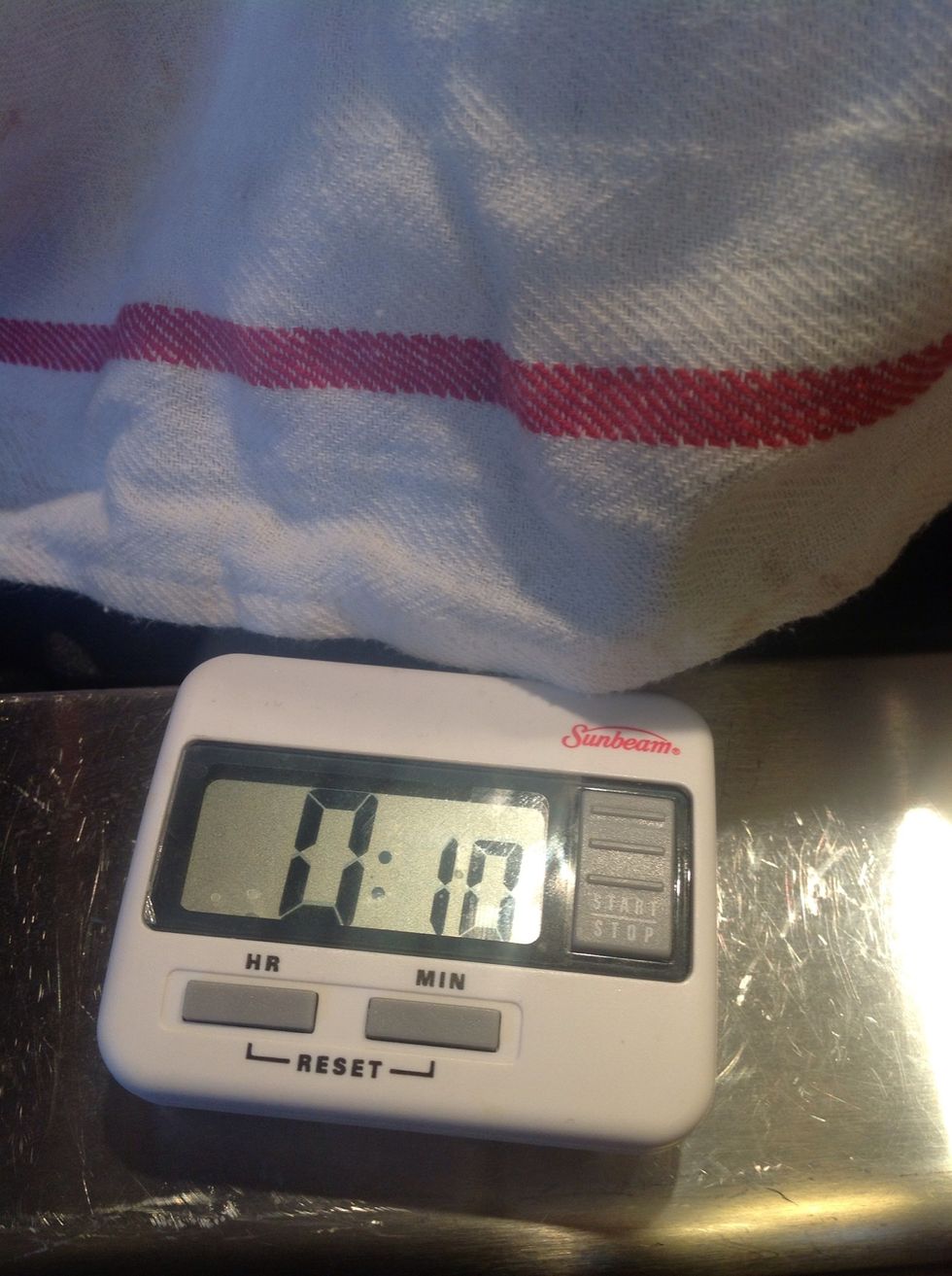 10 minute siesta!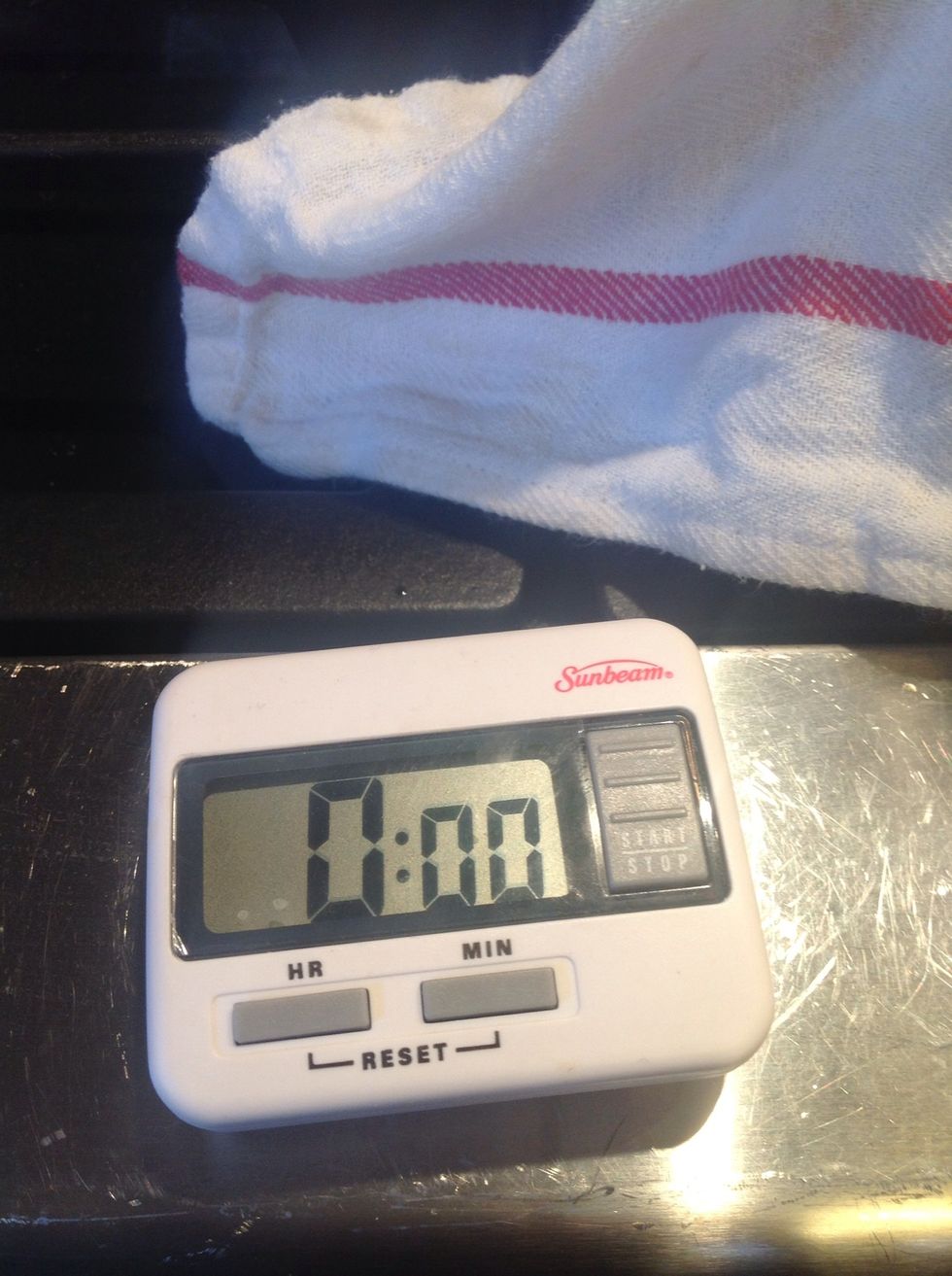 Times up ....no more rest!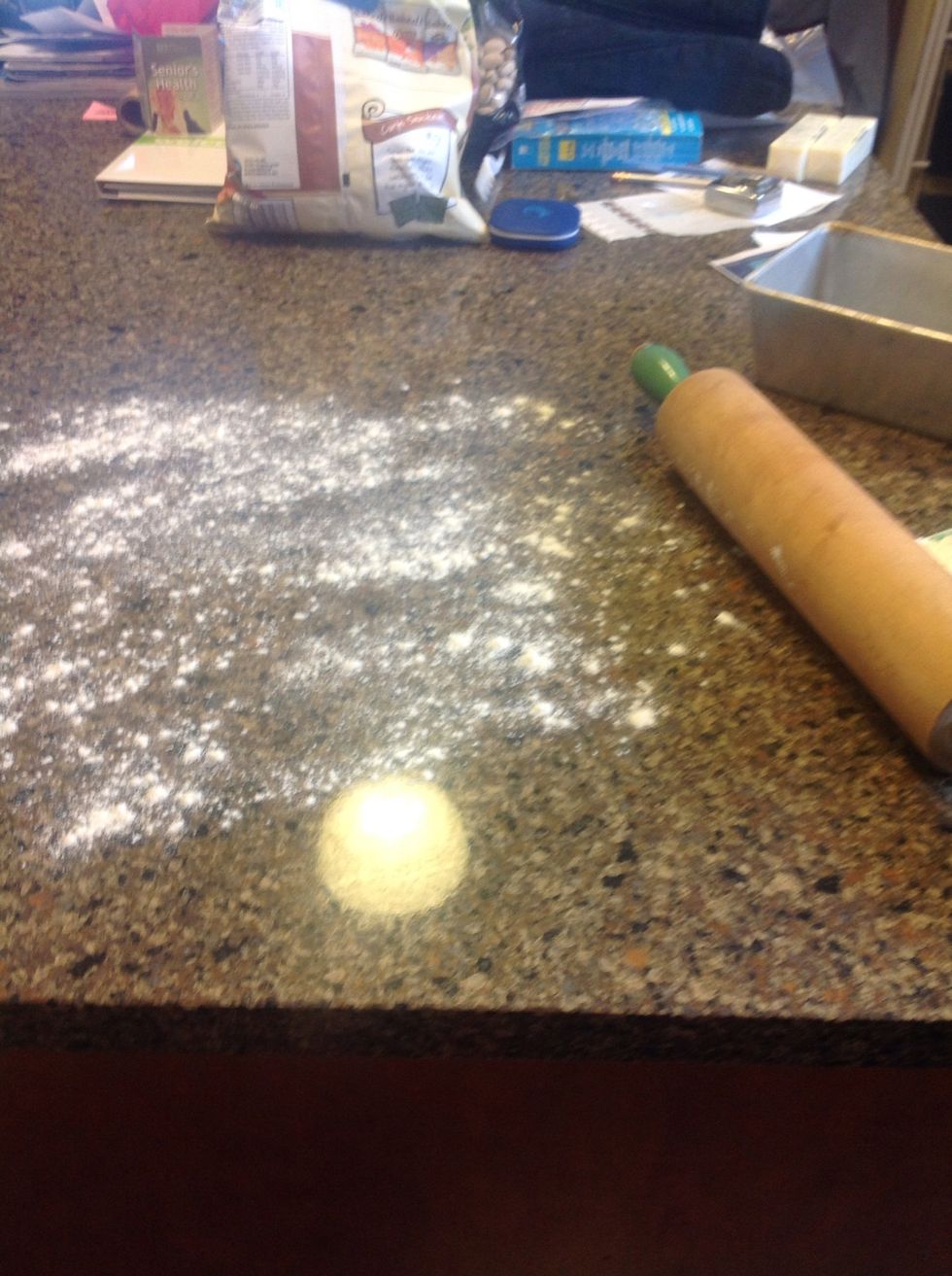 Flour a clean flat surface...I use my quartz counter top. Flour your rolling pin too so it doesn't stick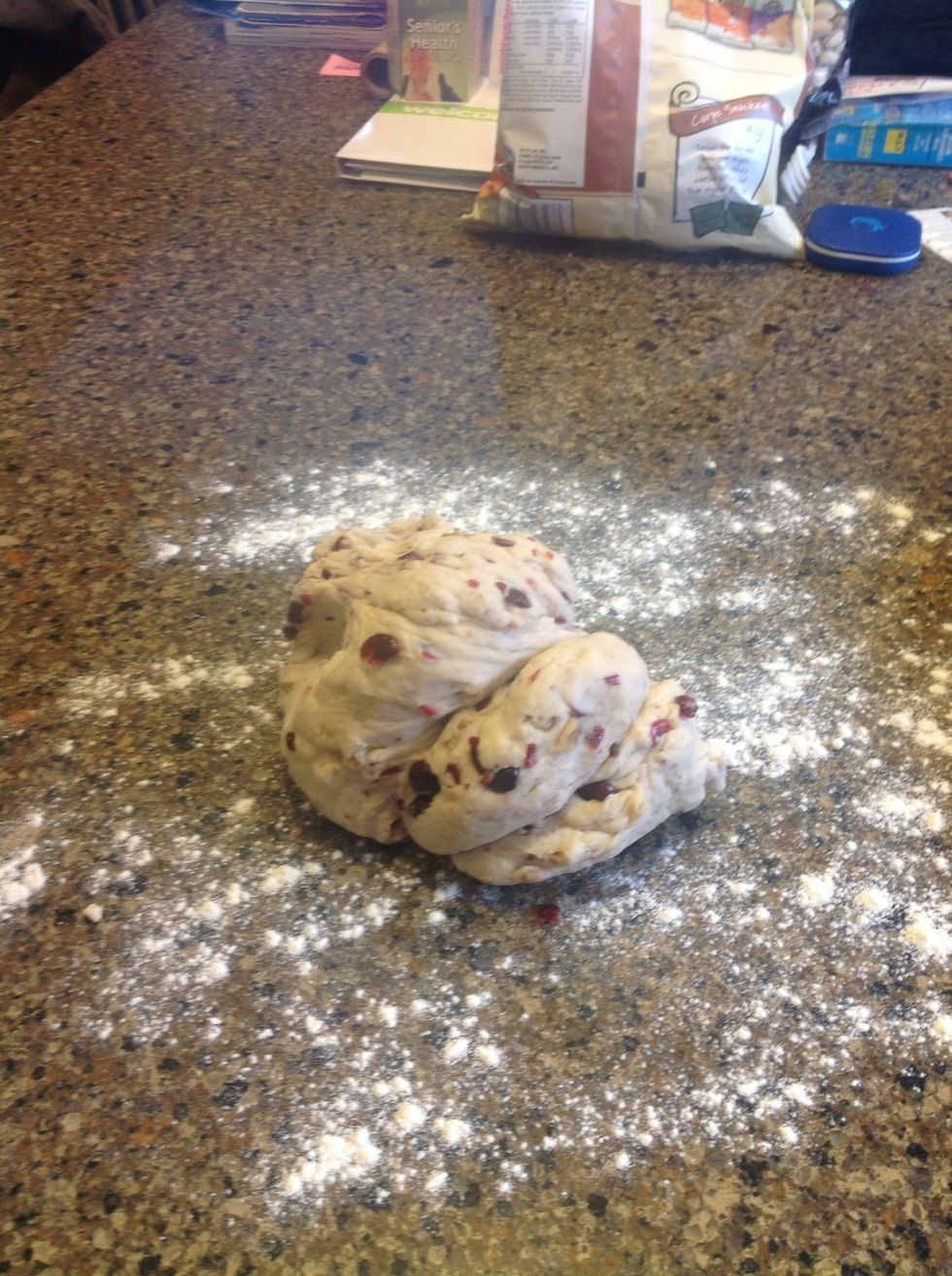 Drop dough on floured surface ...you can hand knead this for a sec to get it into rolling shape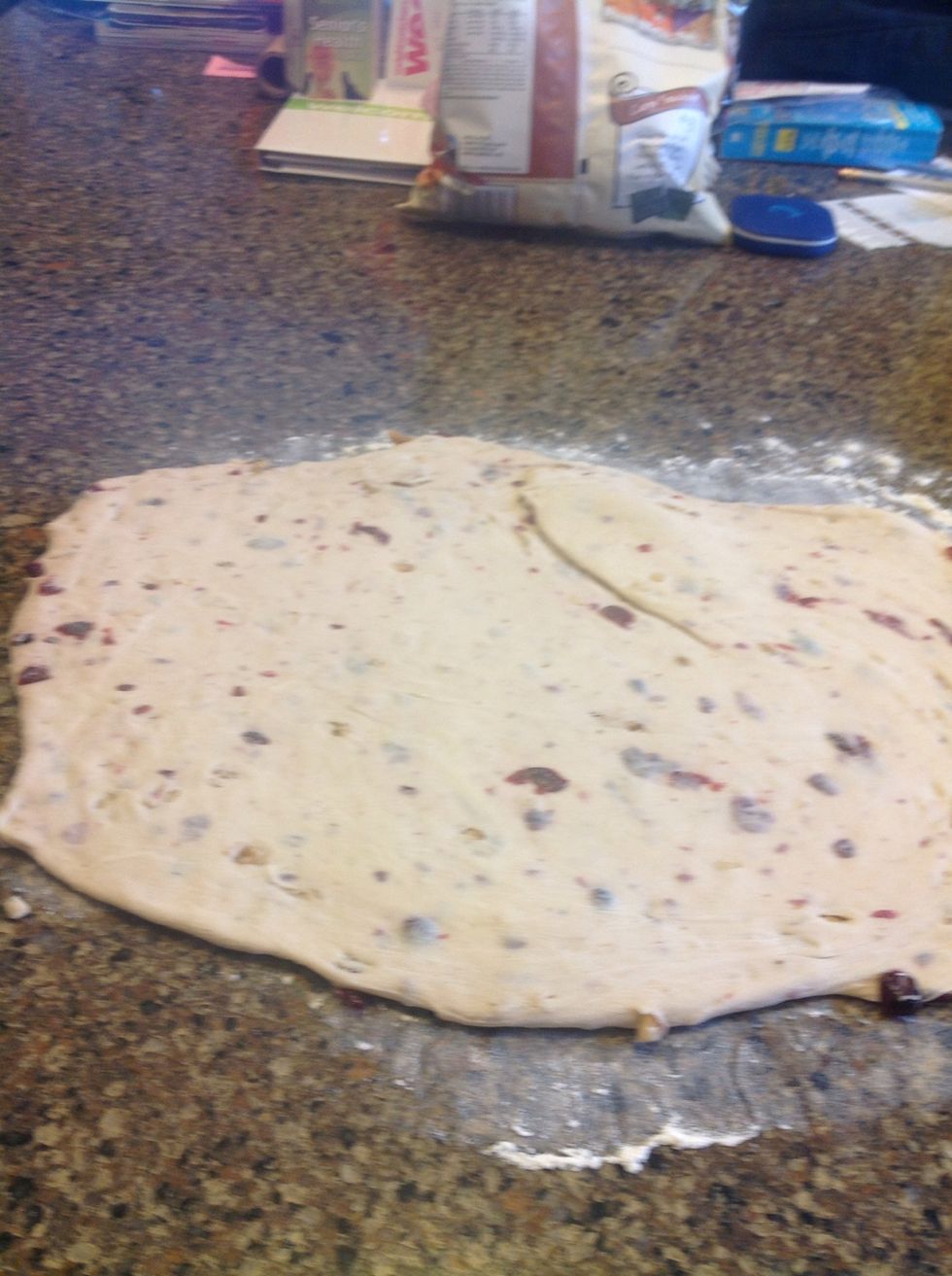 Roll out into a rectangle. ( this is not really a rectangle per say)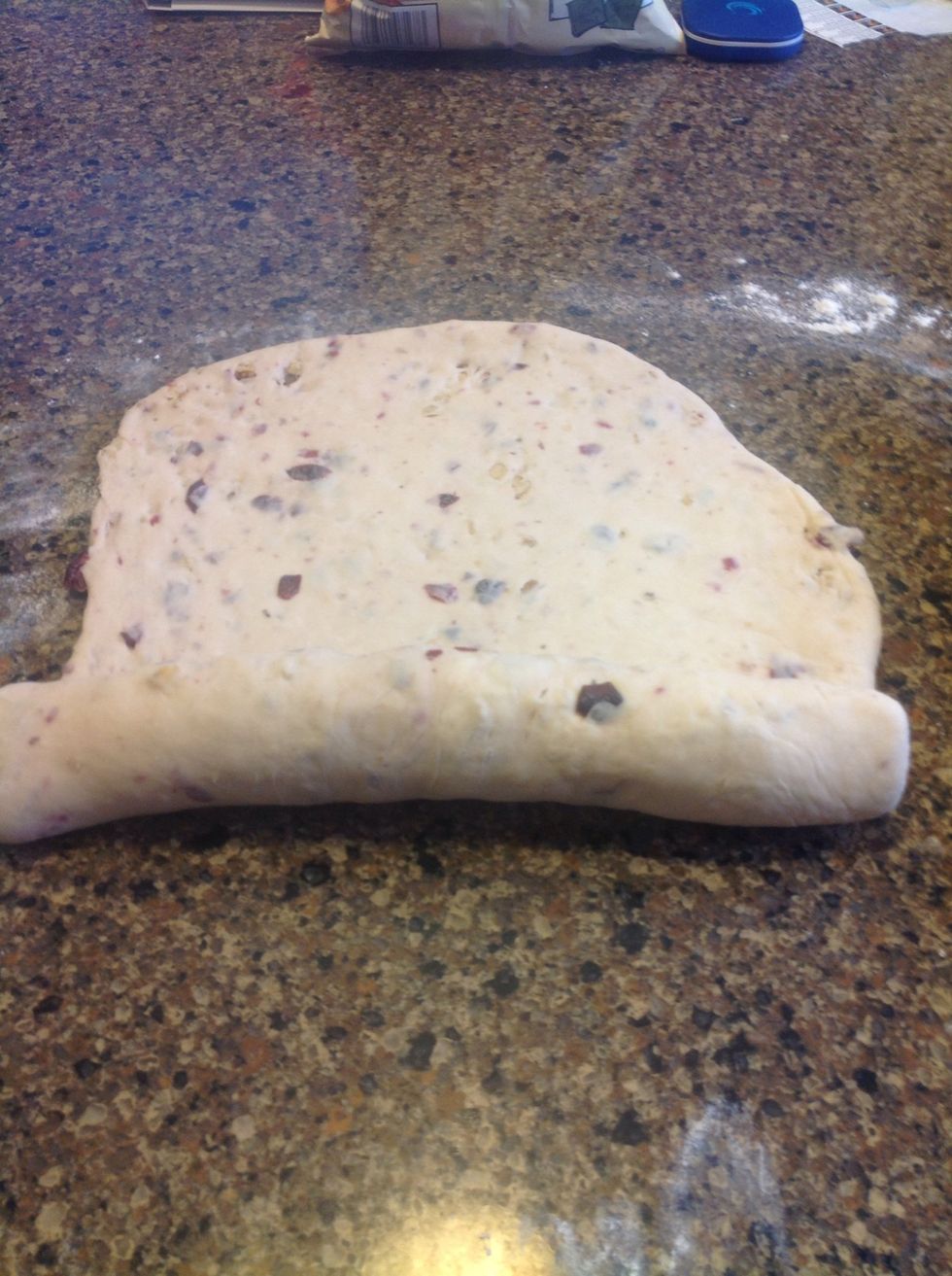 Now start rolling from the short side all the way to the end..... roll,roll,roll your dough....gently to the end. Merrily merrily seal and tuck until you have a tight end!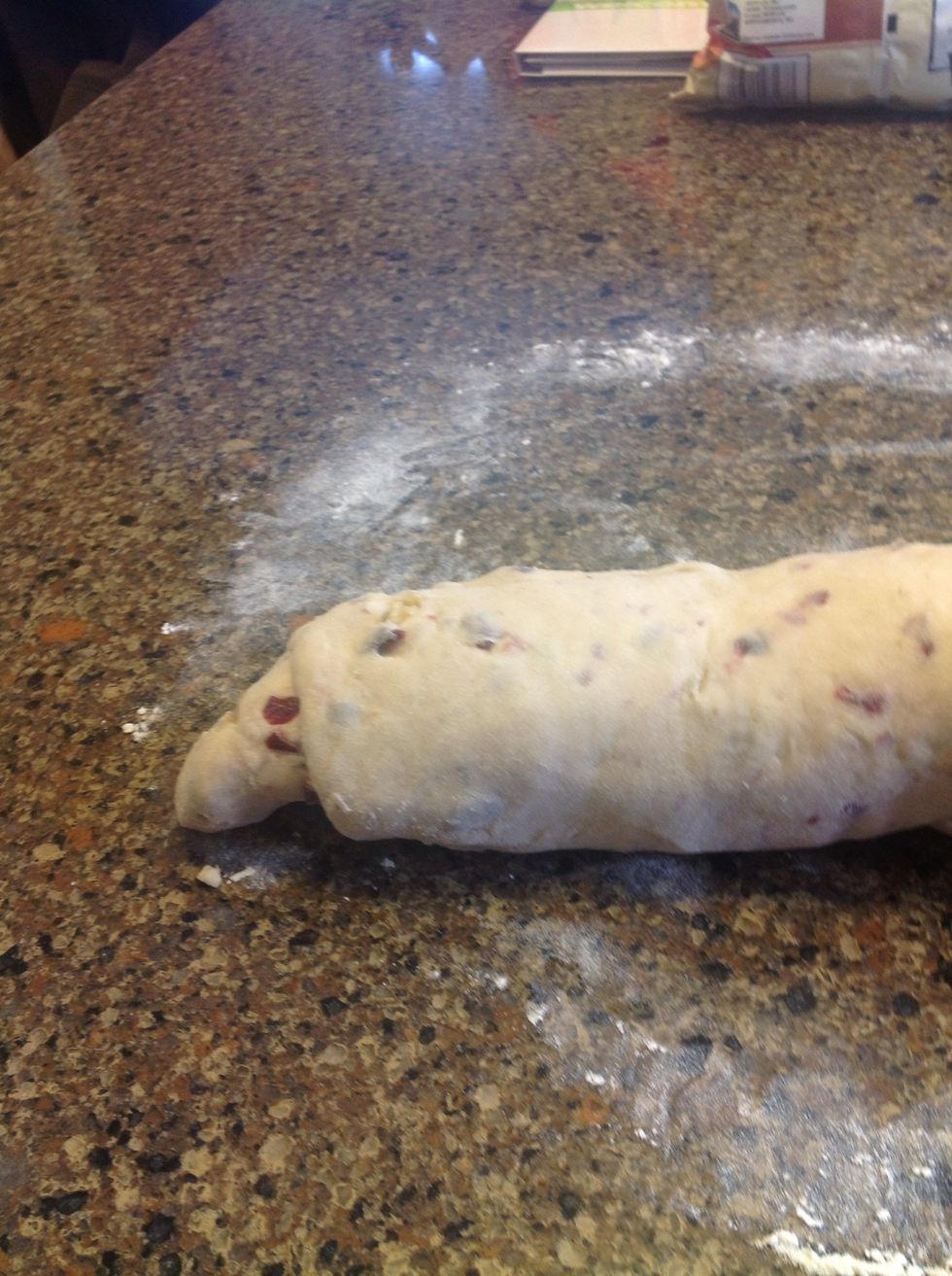 Tuck the ends under ....both ends. Pinch the seams together to seal. Make them tight ends. Lol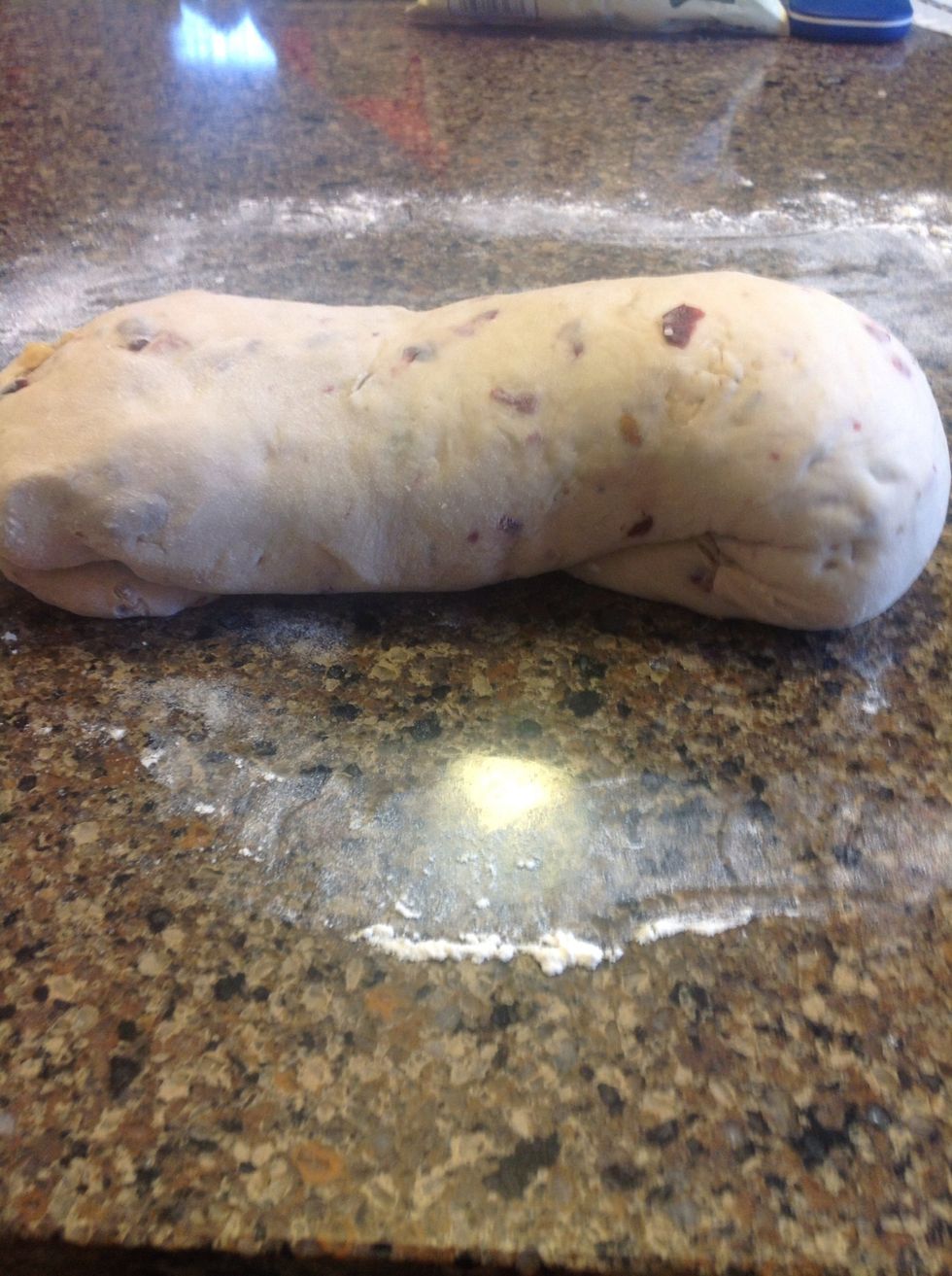 This how it looks once rolled and ends tucked .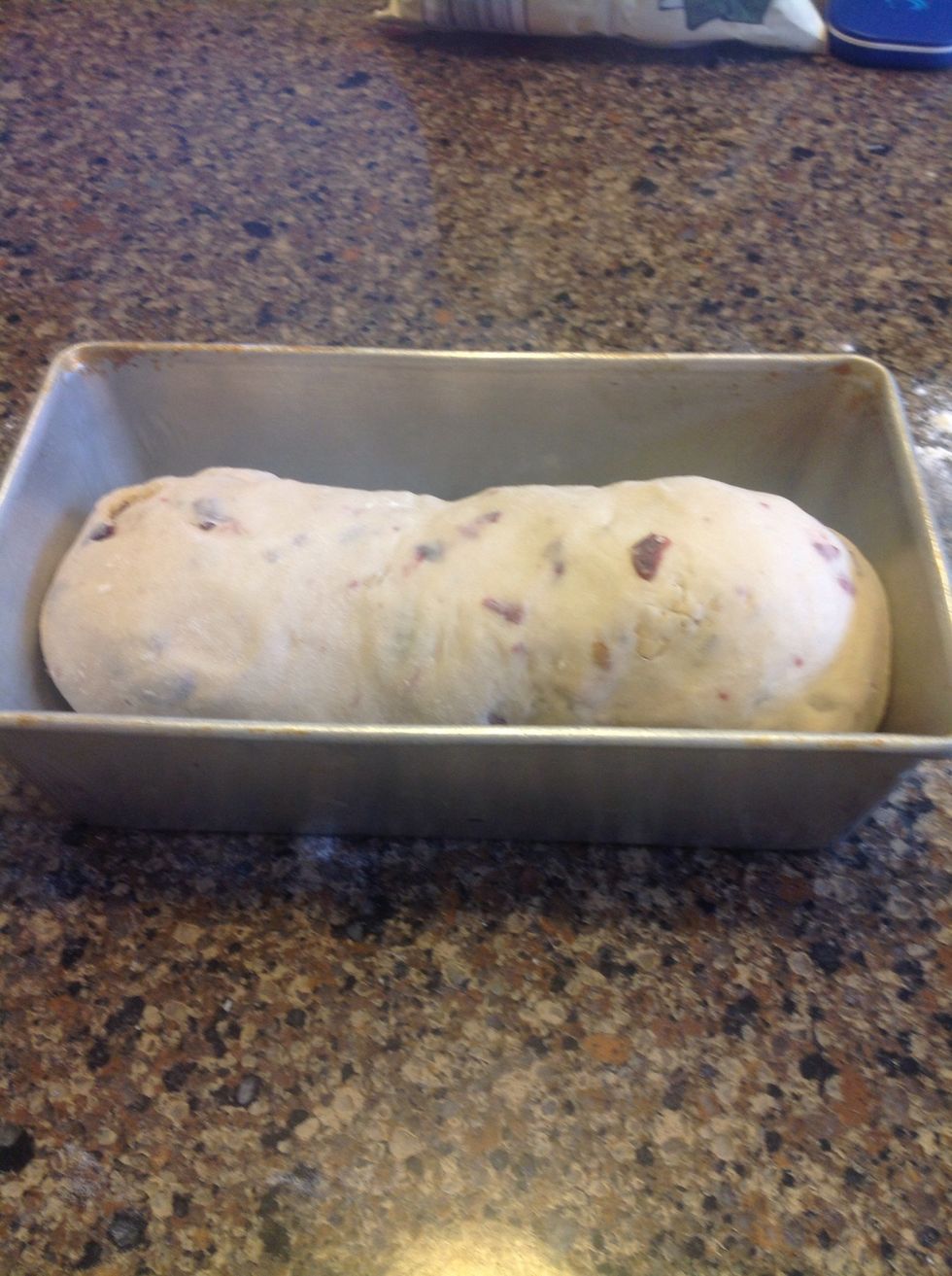 Place rolled and tucked dough in greased pan.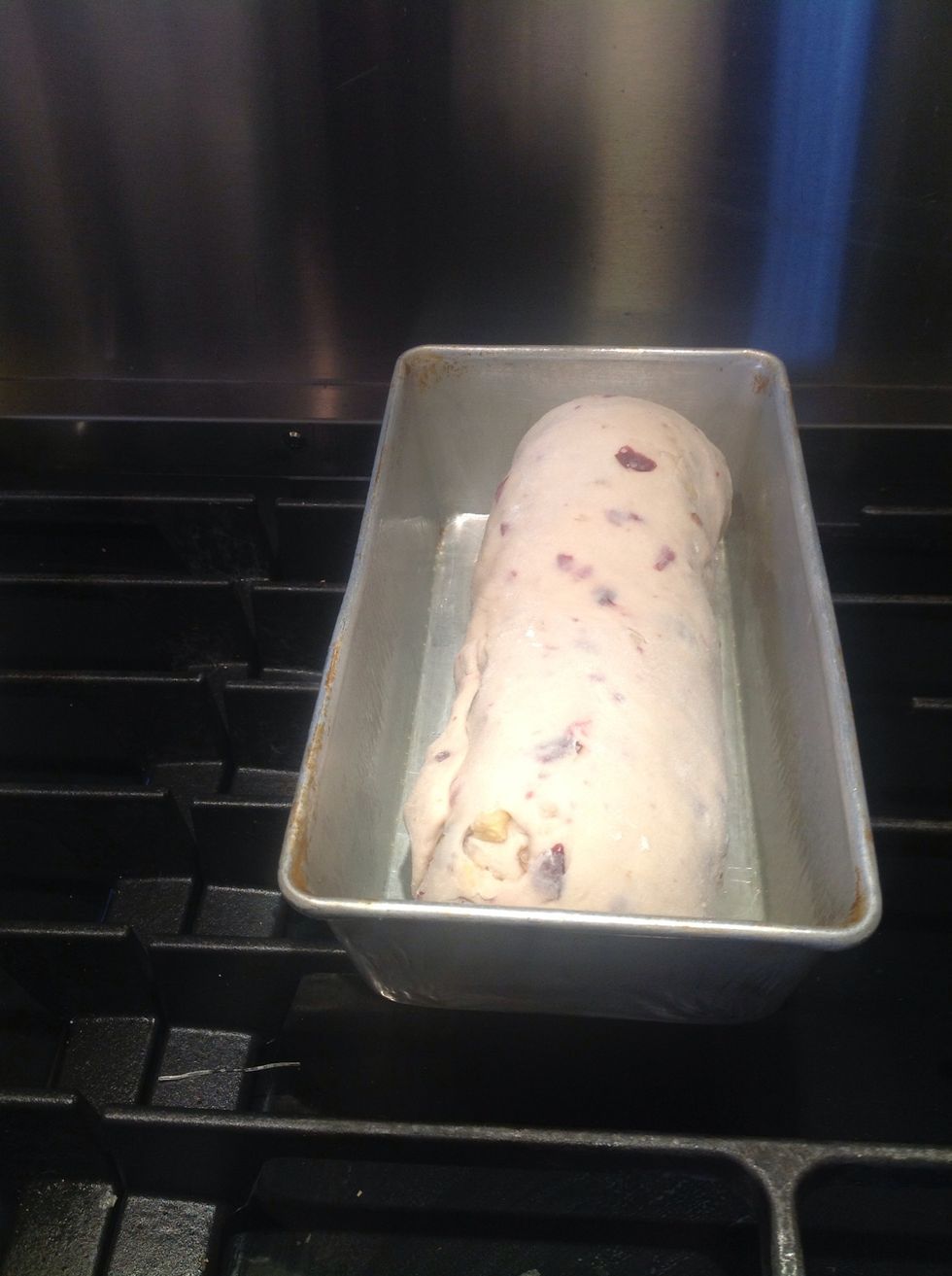 Place the pan in a warm place and cover. Let it rise until doubled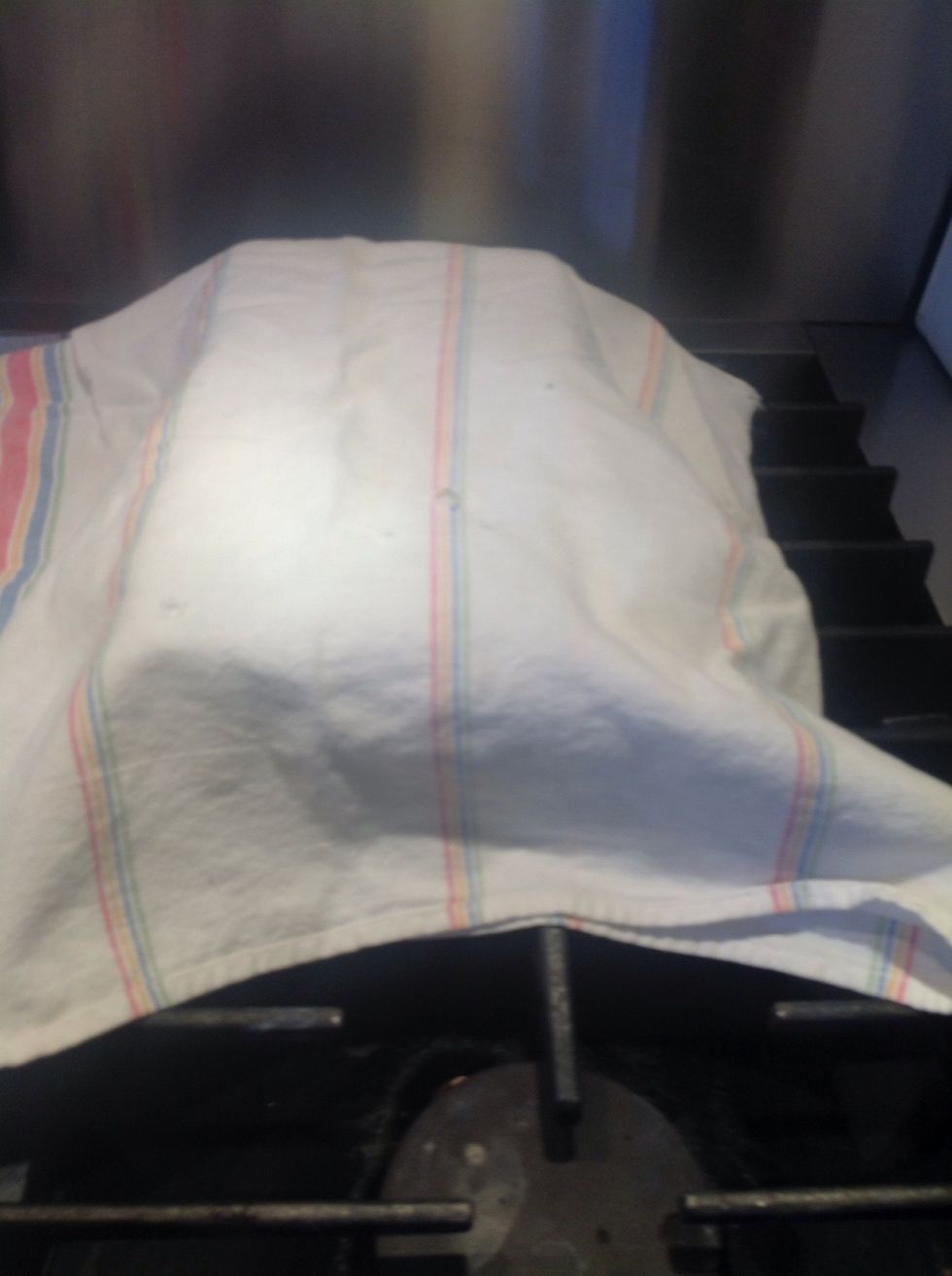 Cover again with a clean towel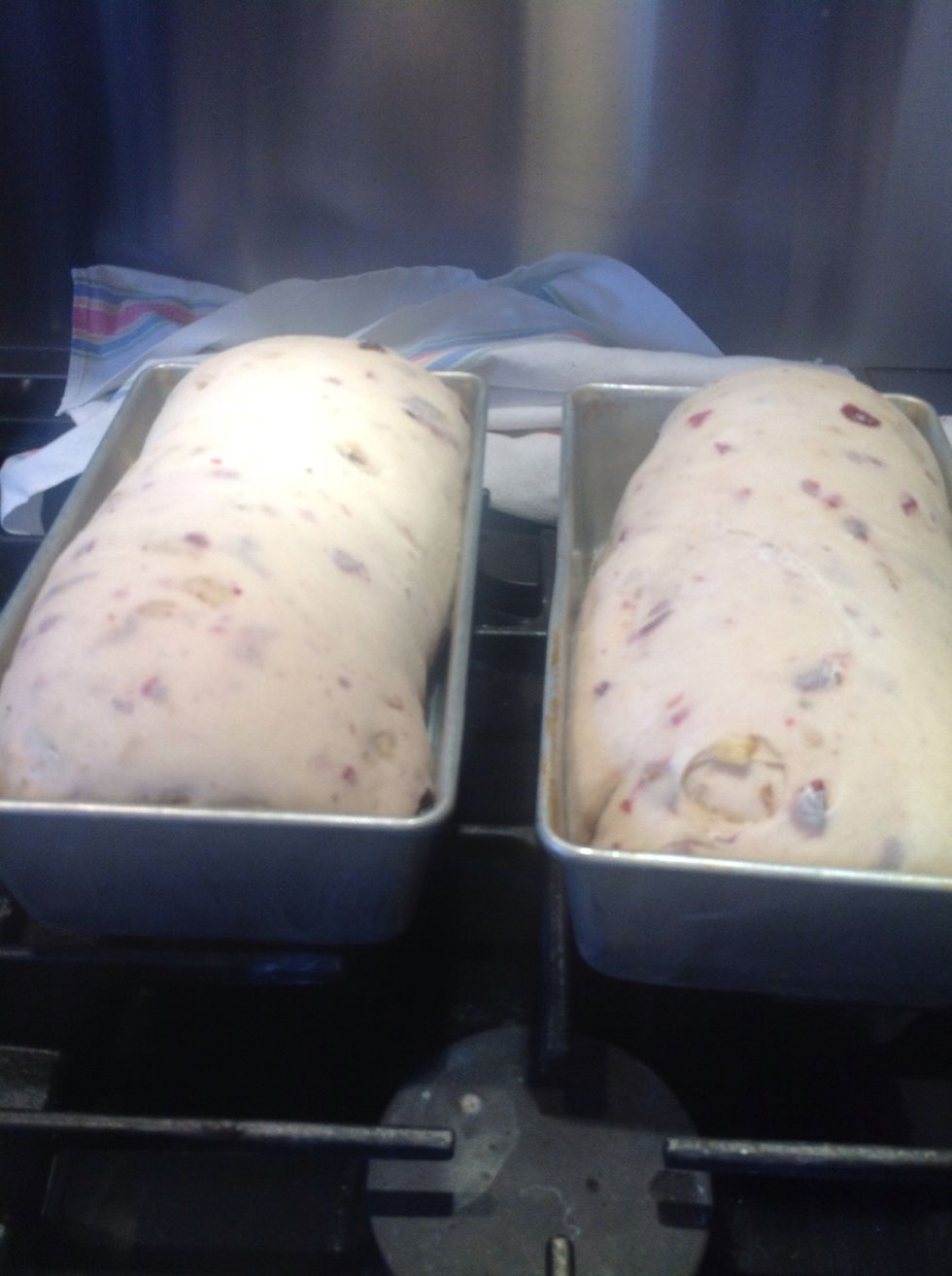 This is the doubled dough...now time for shoving it in the oven.
Once the dough doubles in size put it in the oven at 375 degrees for about 35-45 min. Once done rub top with some butter. Cool, slice , toast and put cinnamon sugar on top . Eat and repeat! Yummo!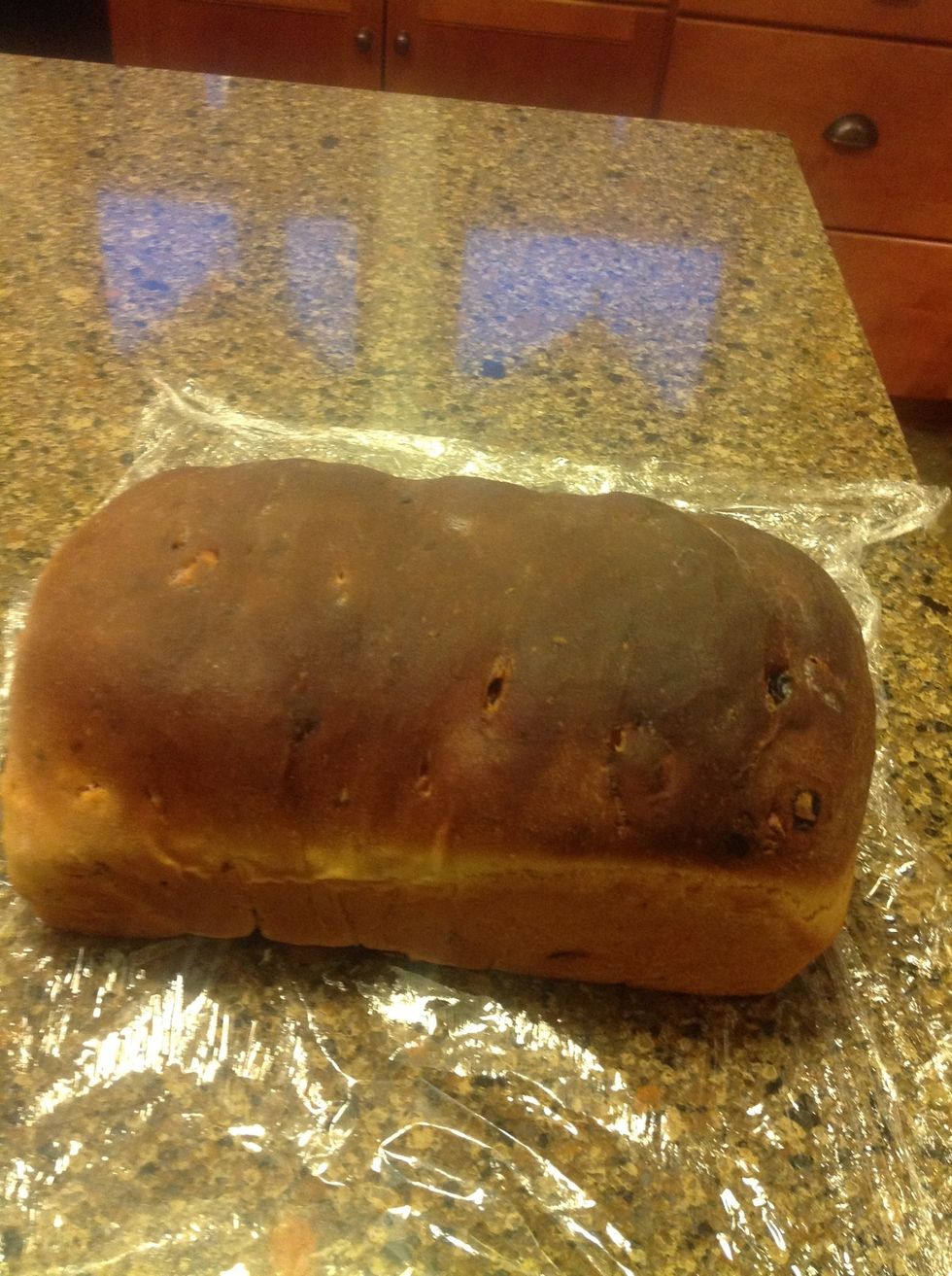 Baked loaf waiting to be wrapped up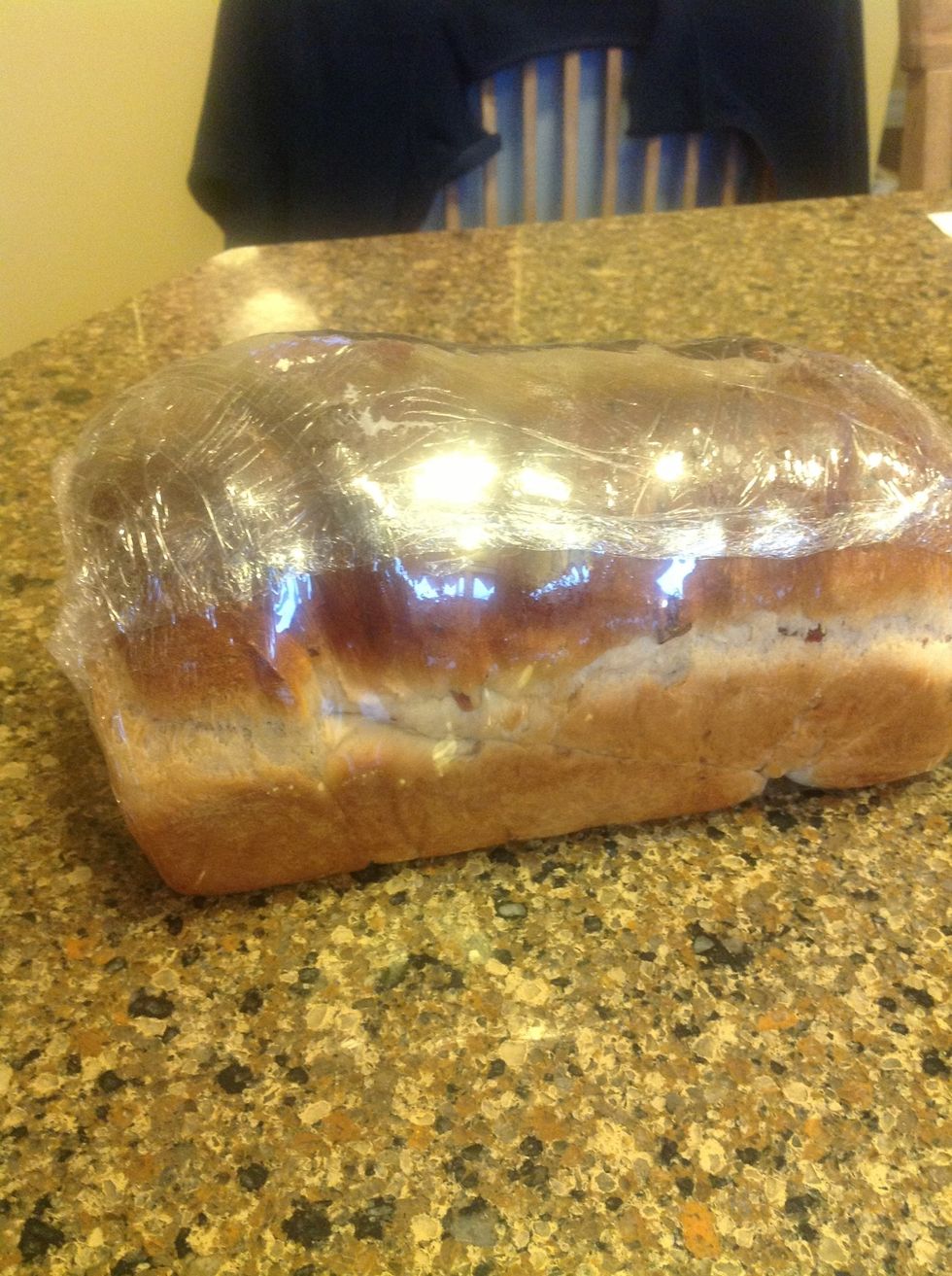 Finished loaf! Wrapped up and ready for my 85 year old mother in laws birthday!
Mixer with dough hook is awesome!
Measuring Spoons and cups
Rolling pin
9x5 baking tin
Cloth towels
Timer
Thermometer
2.0Tbsp Butter
2.0Tbsp Nonfat dry milk
22.0Tbsp Water (1 1/4 cups plus 2 tblsp= 22 tblsp)
0.0c Walnuts or pecans chopped
0.0c Craisins
4.0c All Purpose flour
0.0c Sugar
2.0 Envelopes of rapid rise yeast( or quick rise)
2.0tsp Salt
Spray grease or Pam