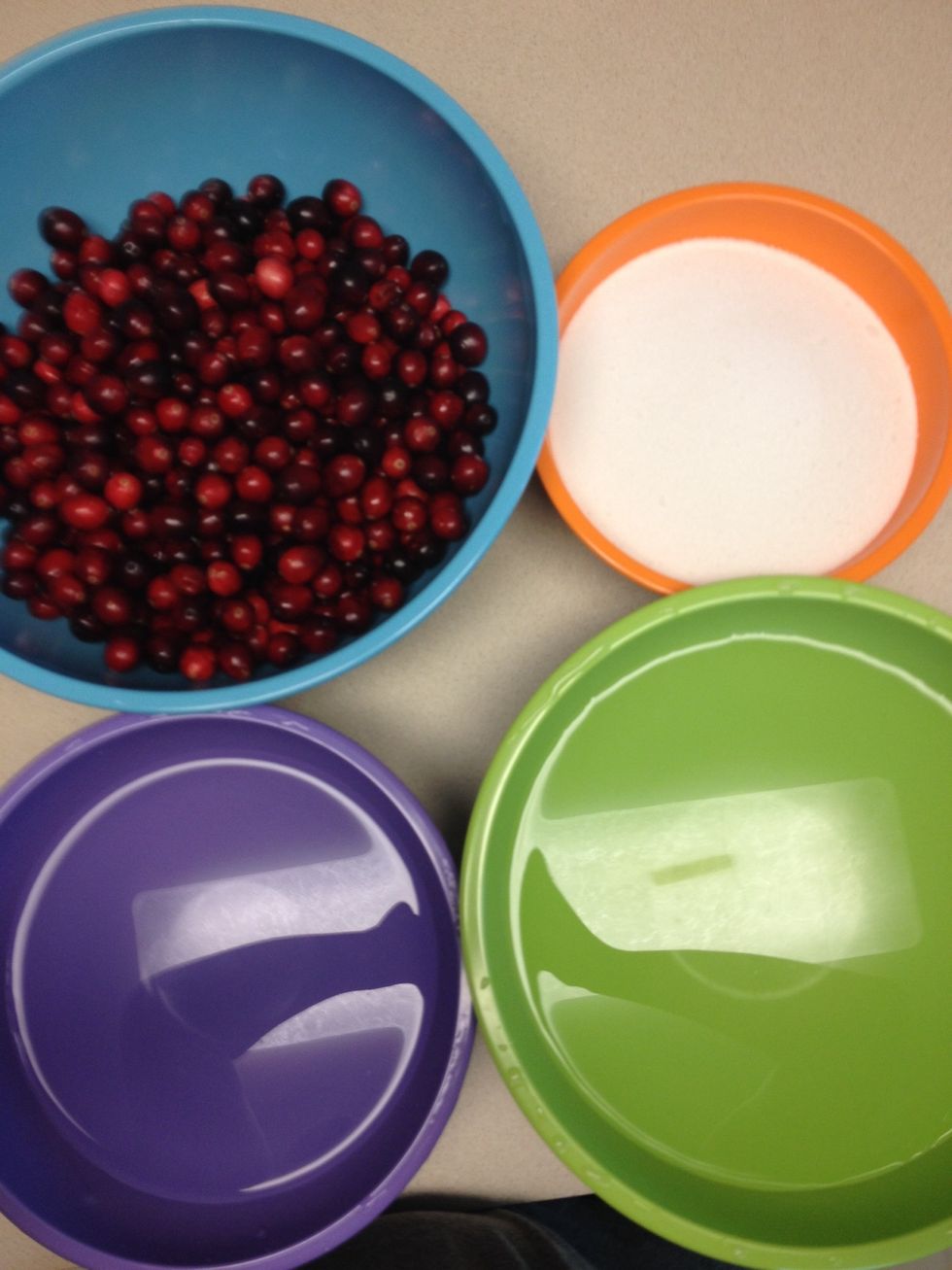 Here are all of the ingredients! I tripled the recipe! *the larger bowl of water is to clean the cranberries*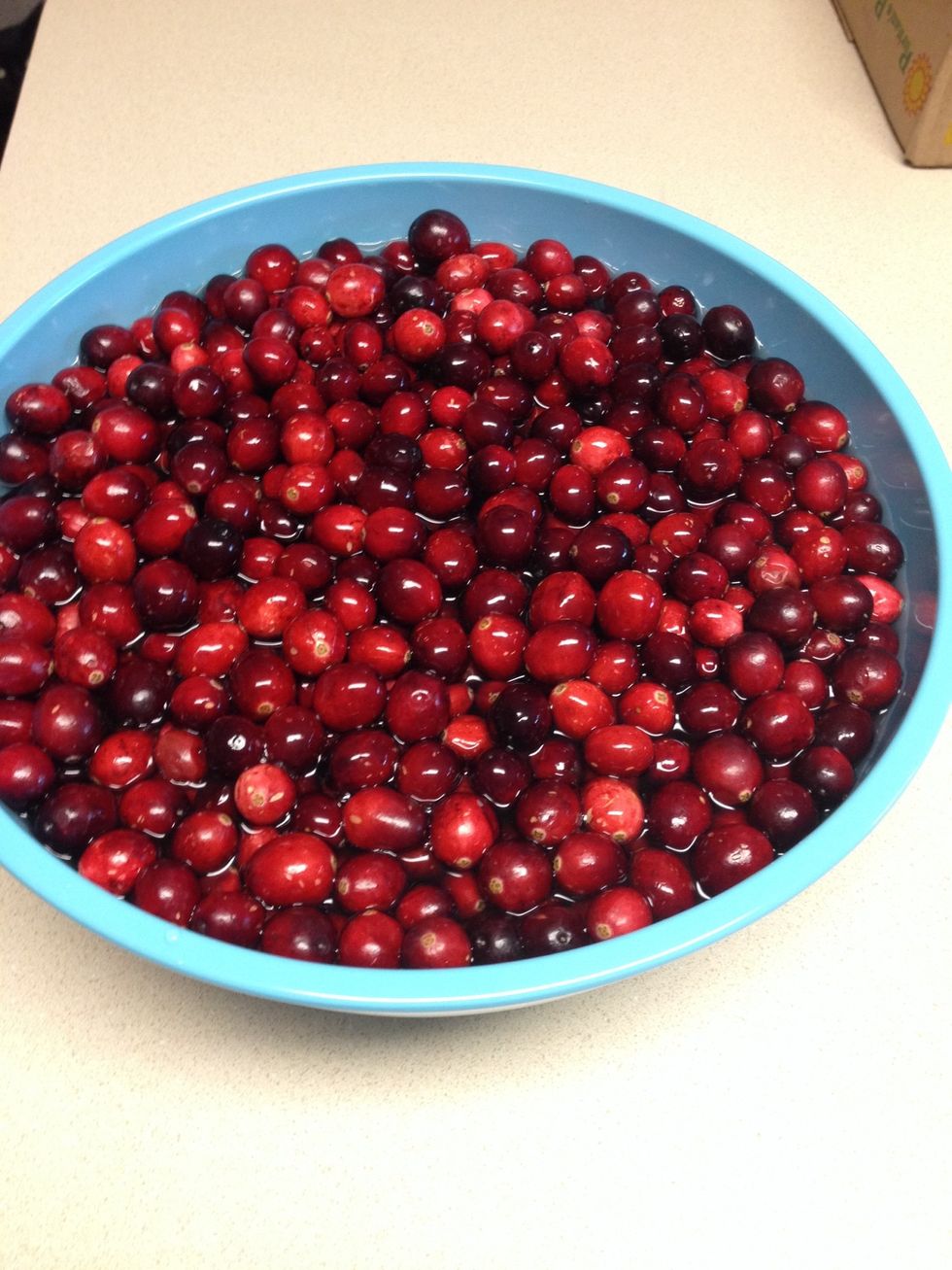 Pour cranberries into the large bowl of water and mix them around. Dirt or un ripe cranberries will sink to the bottom!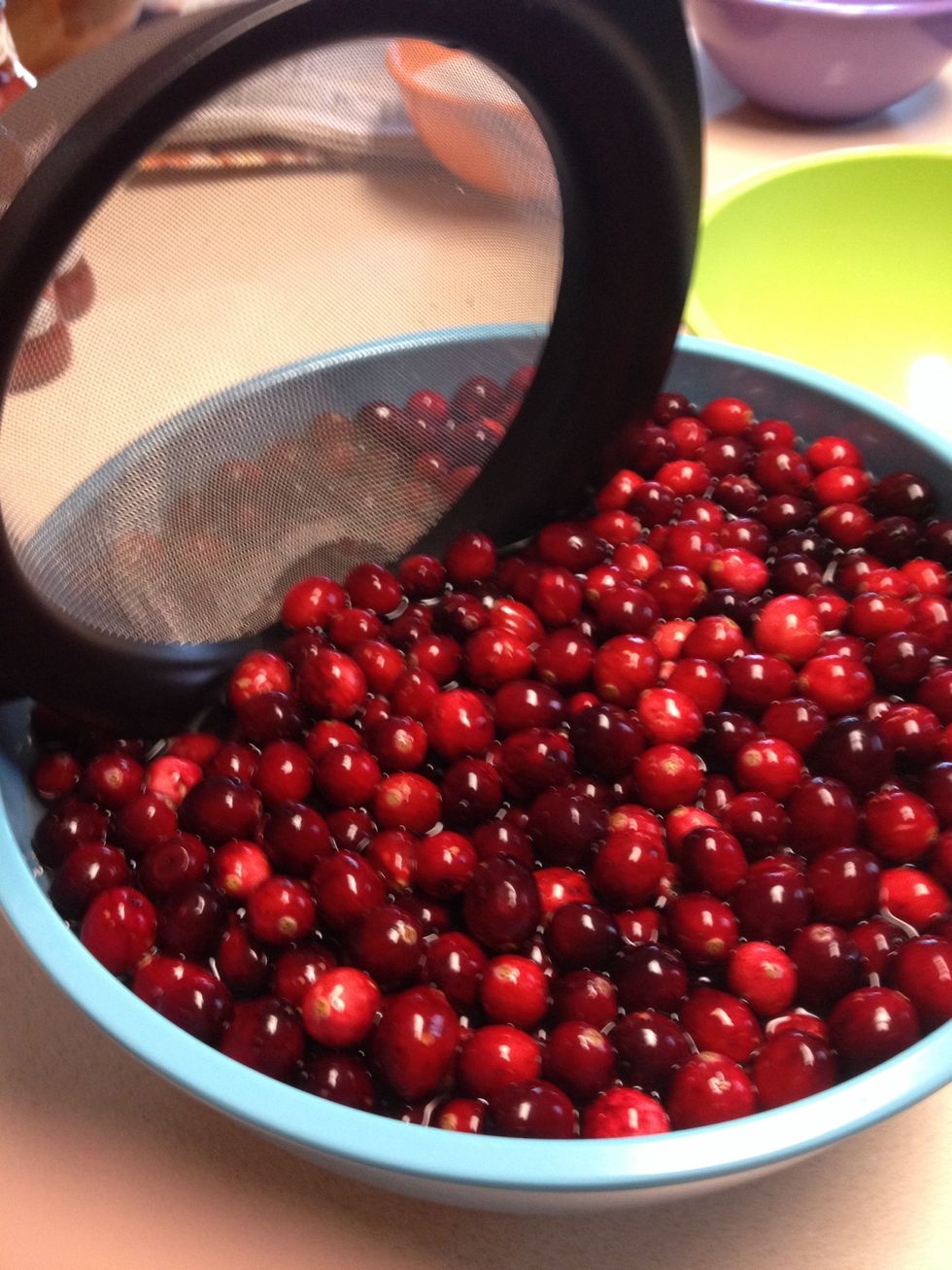 Take out cranberries out with a sieve. DO NOT pour this through the sieve, that will just put all of the dirt back into the cranberries!!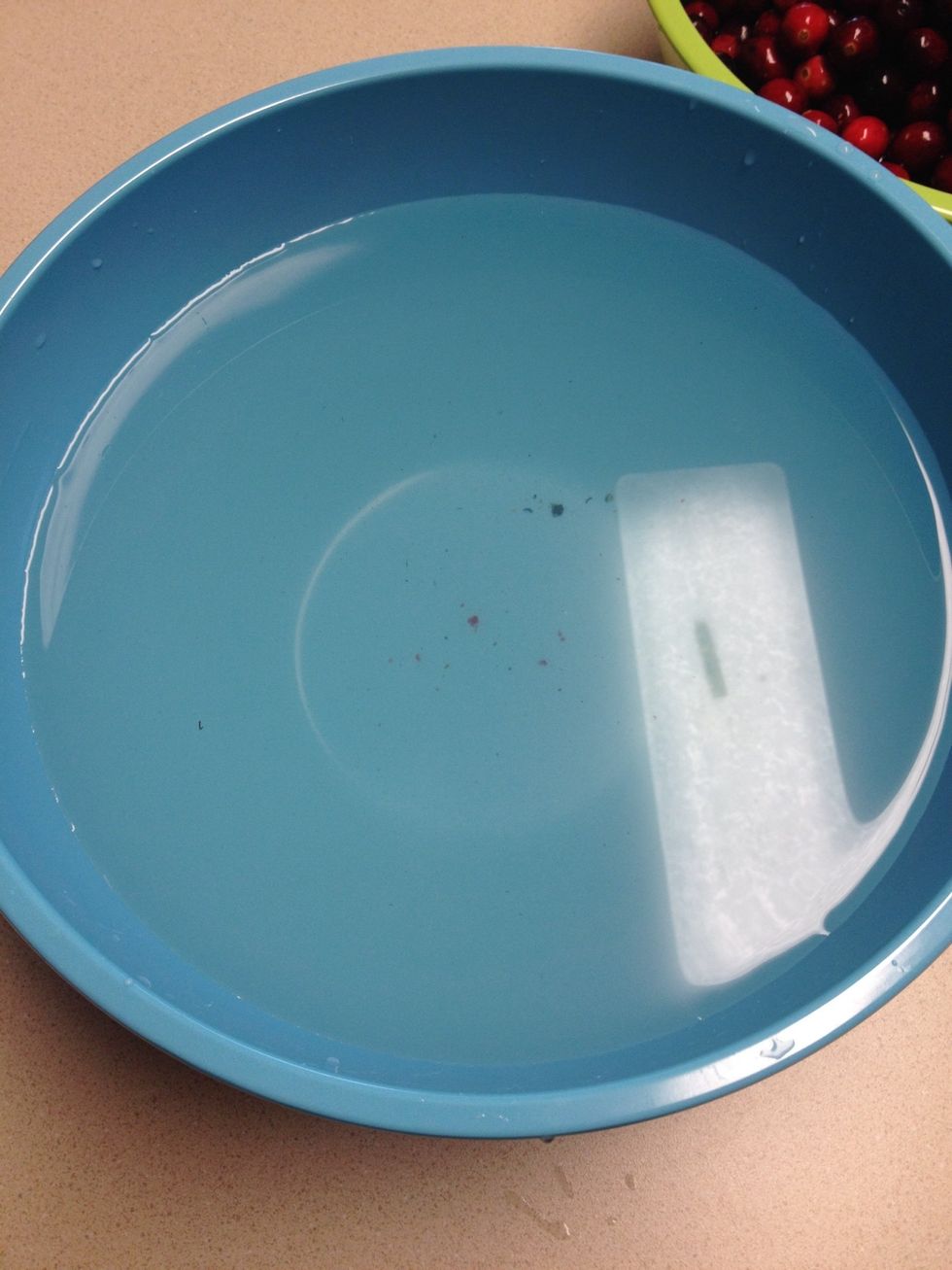 See all the dirt at the bottom?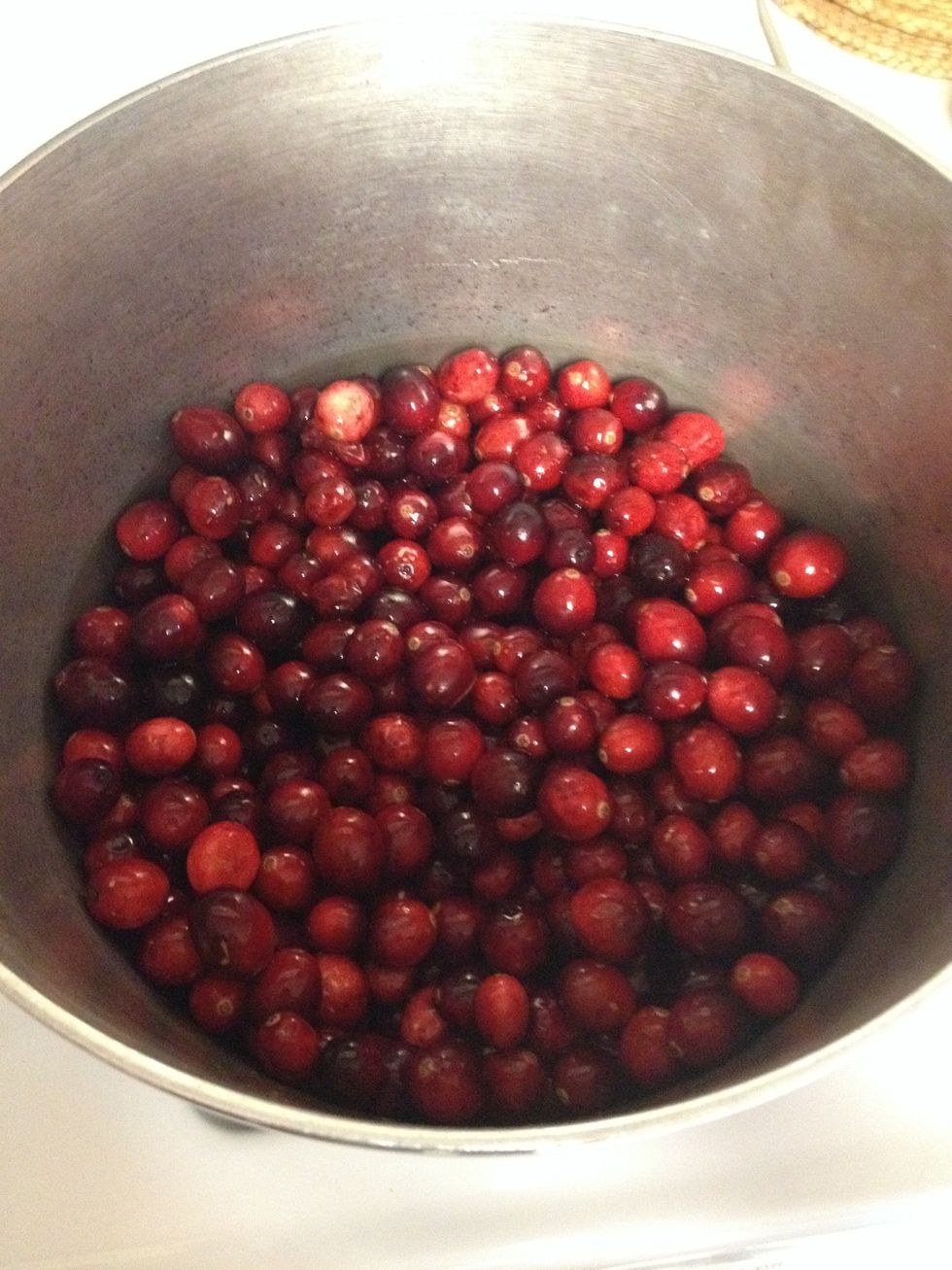 Put cranberries in a large pot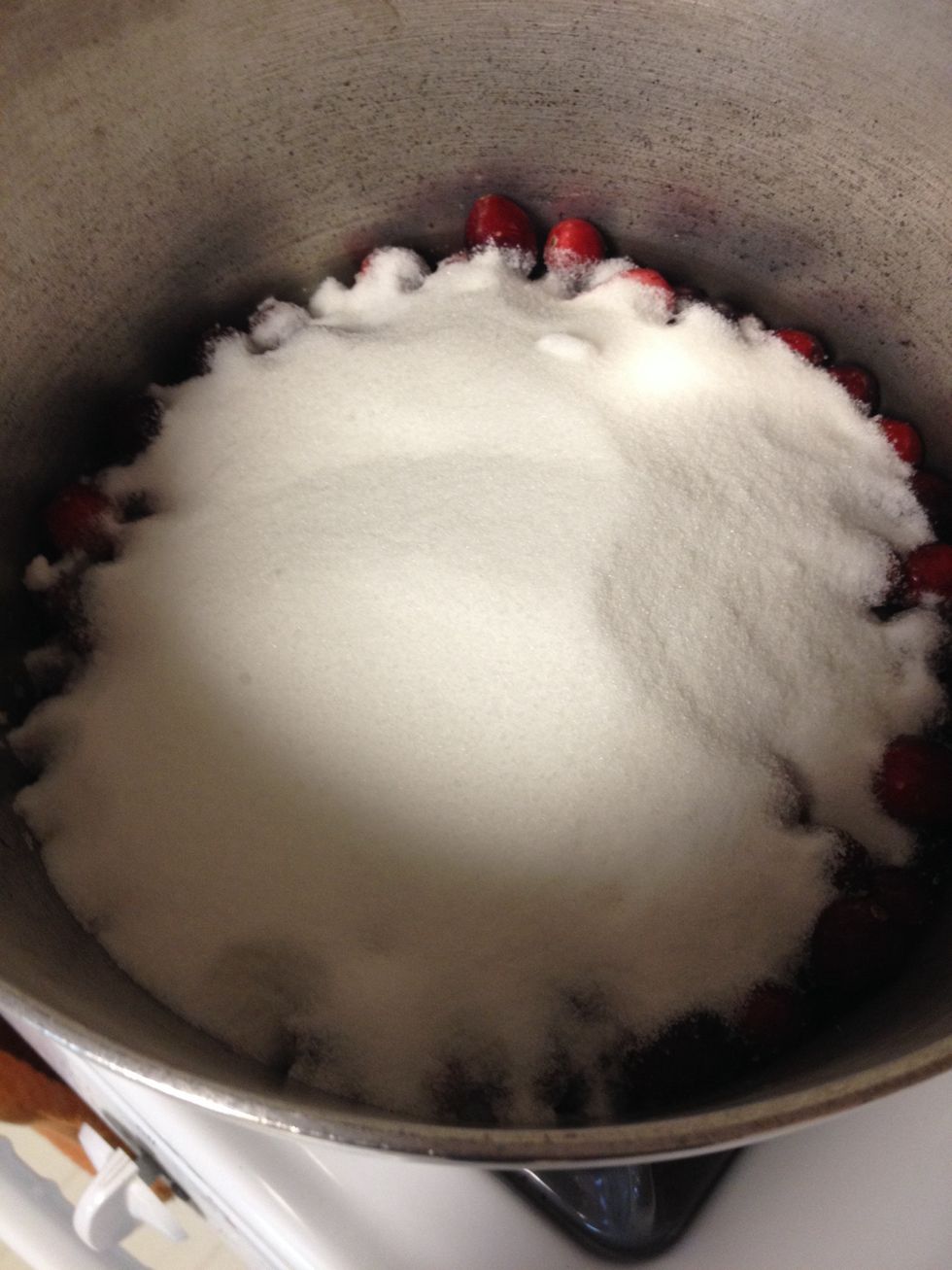 Add sugar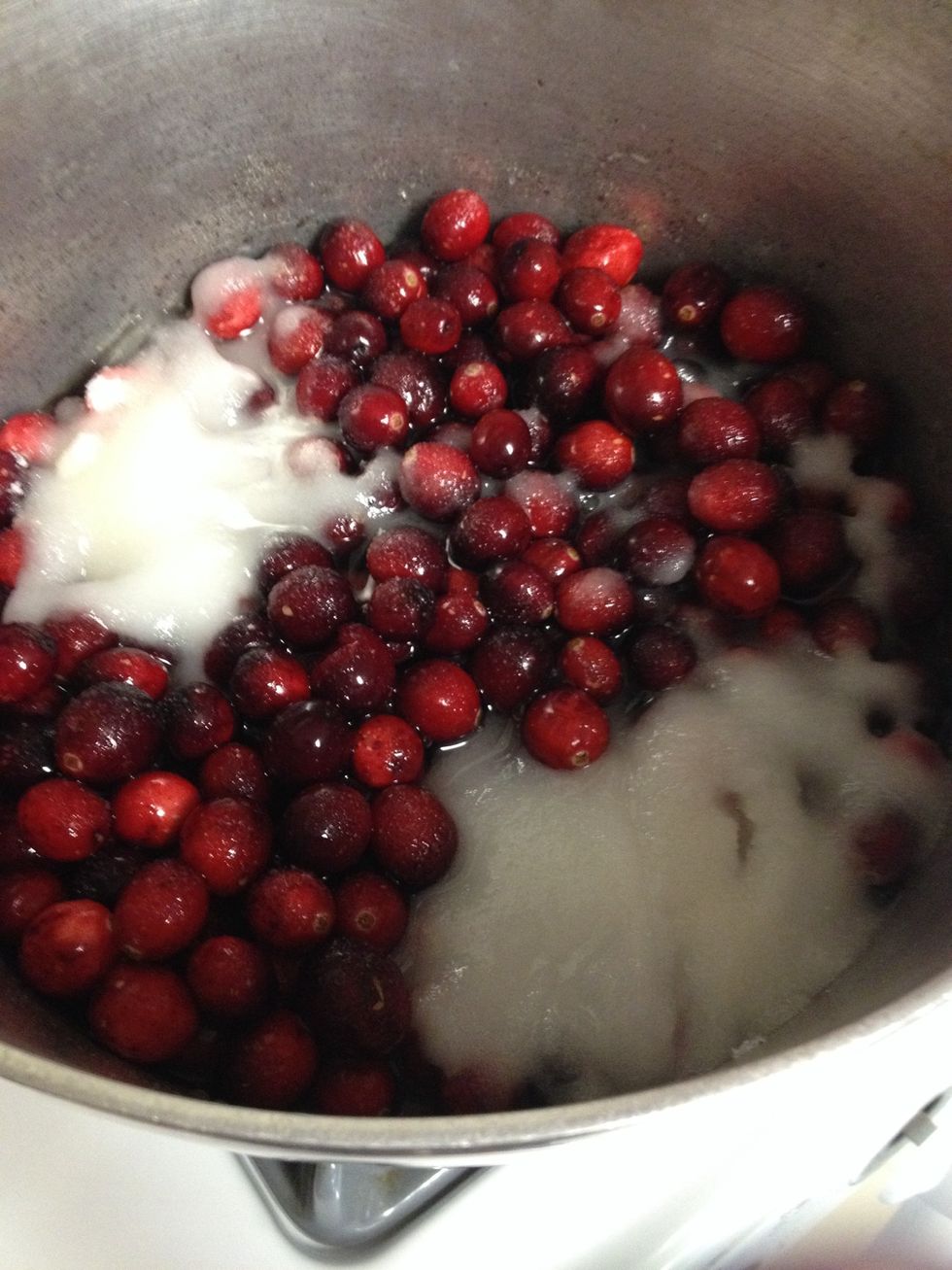 Add water, turn heat on medium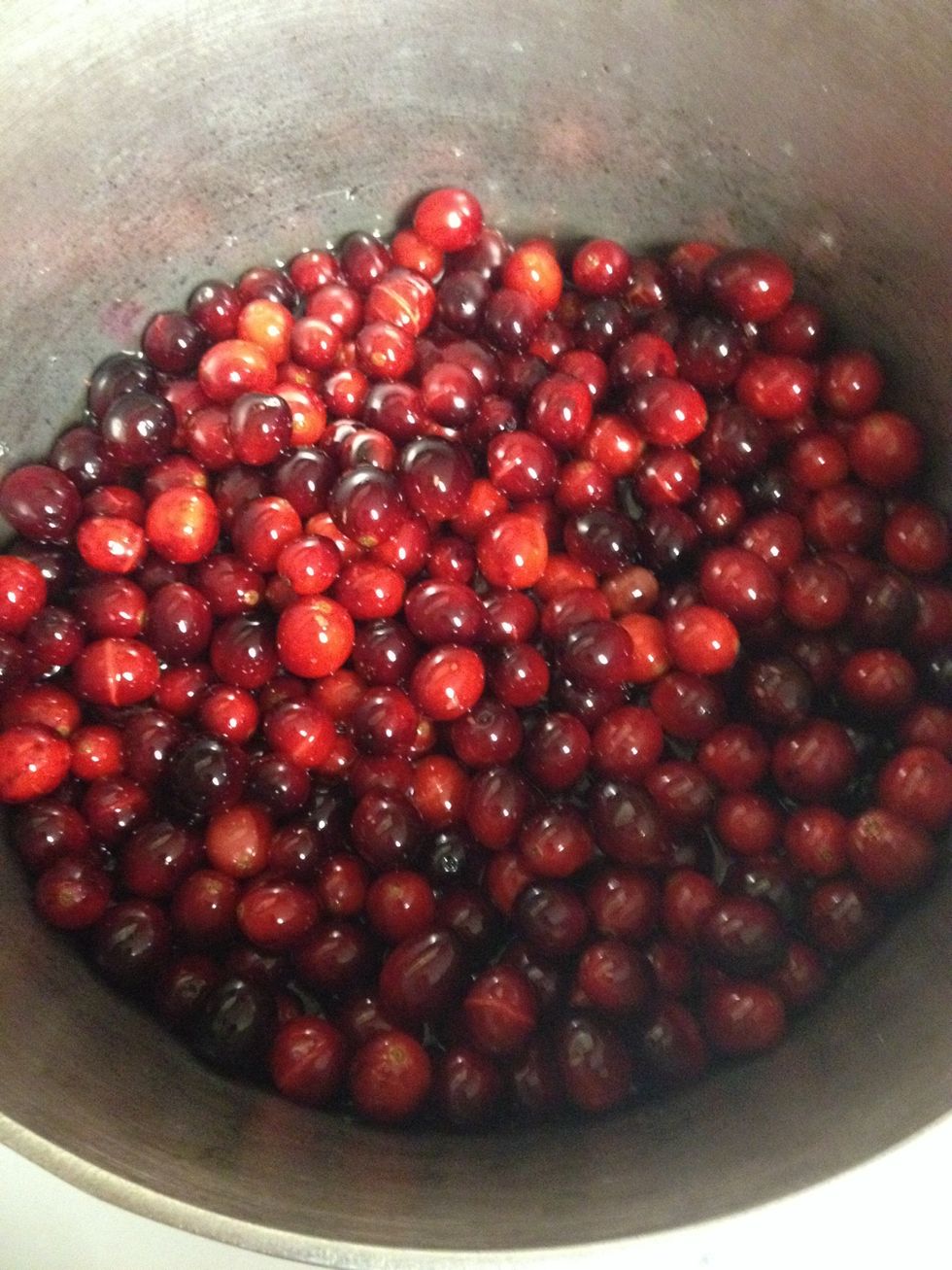 Mix everything together and continue to stir
As the cranberries heat up, their skins will break open.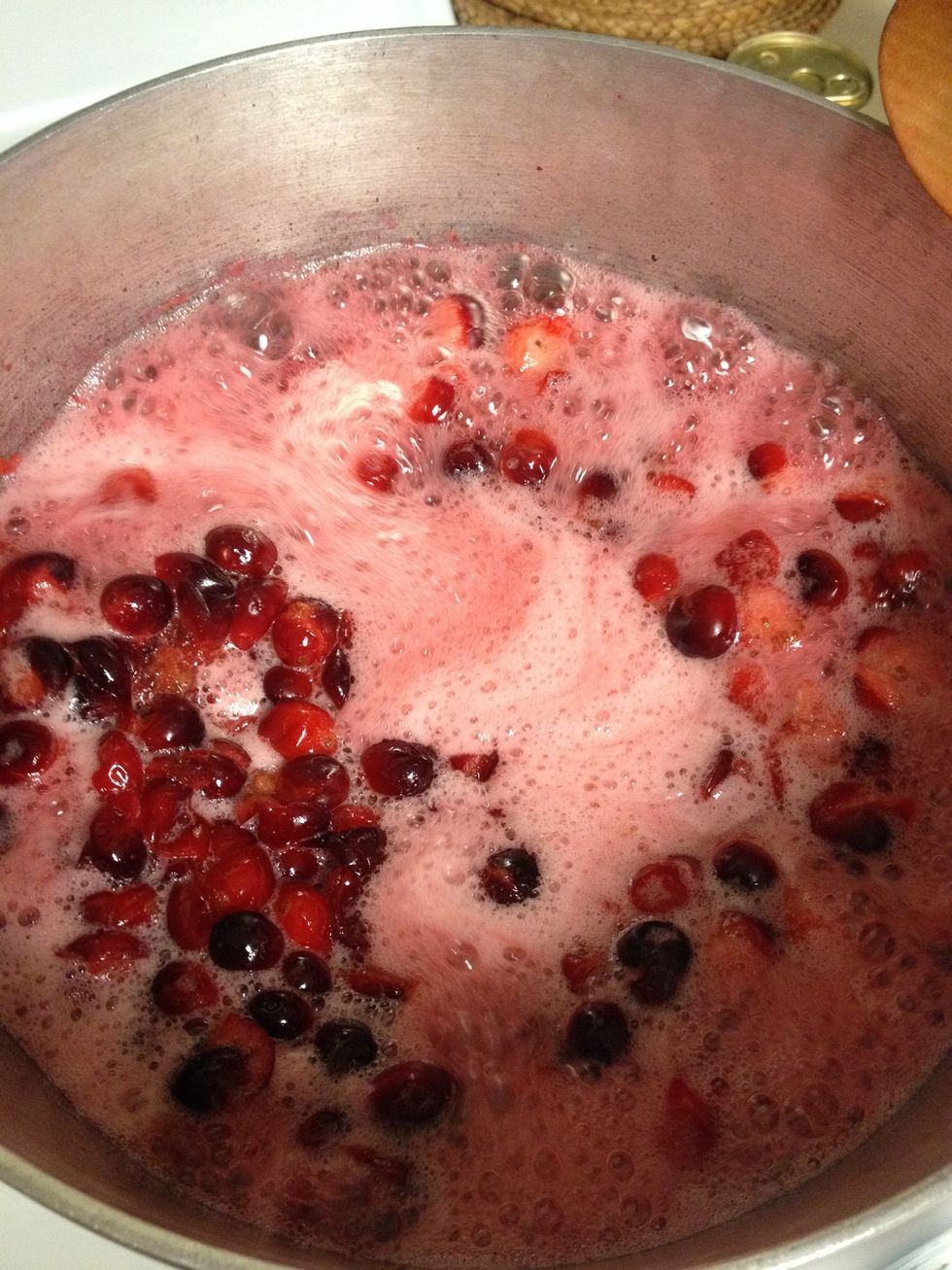 Once the mixture is boiling, mix it while boiling for ten minutes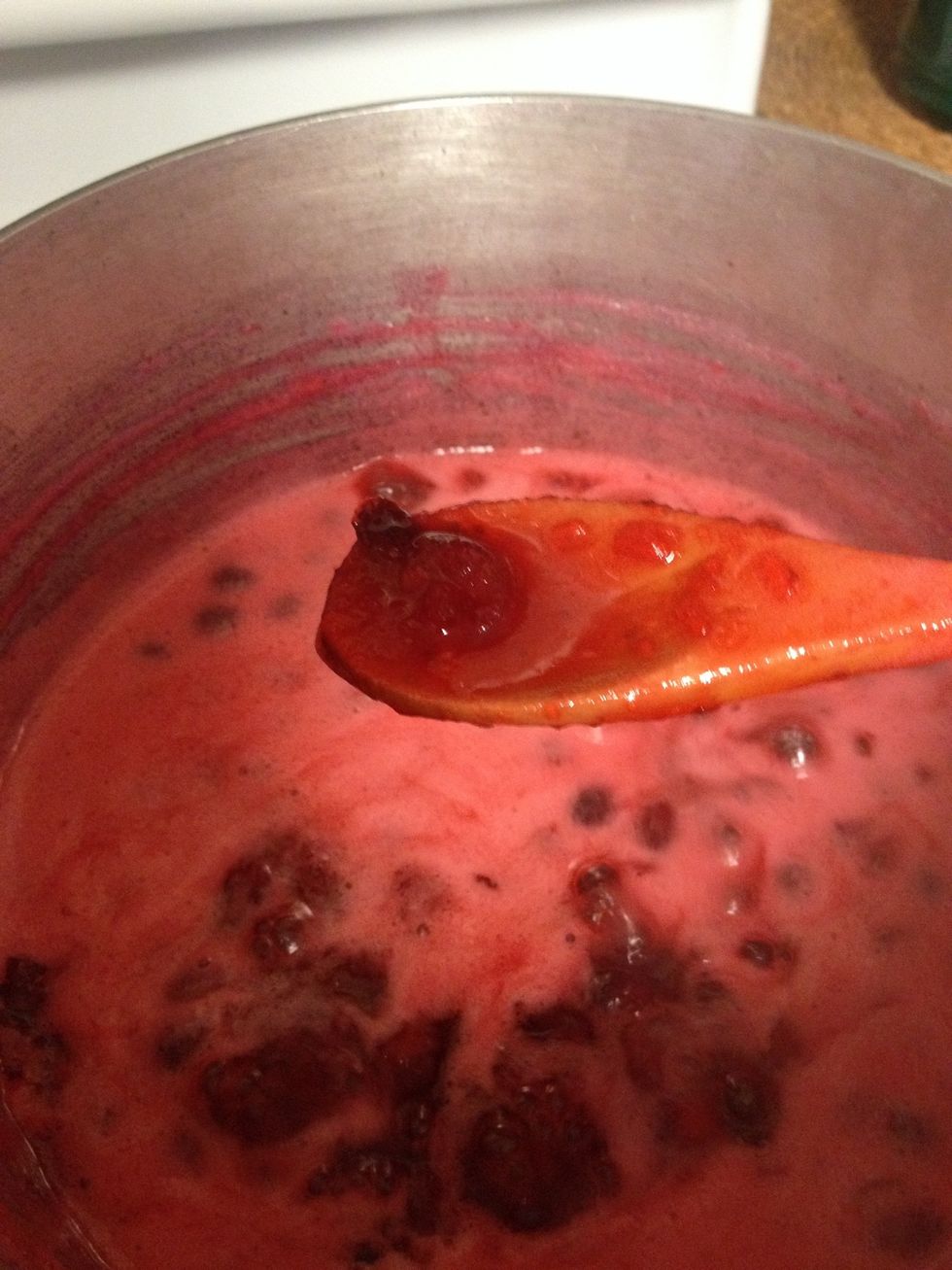 The cranberries have turned to mush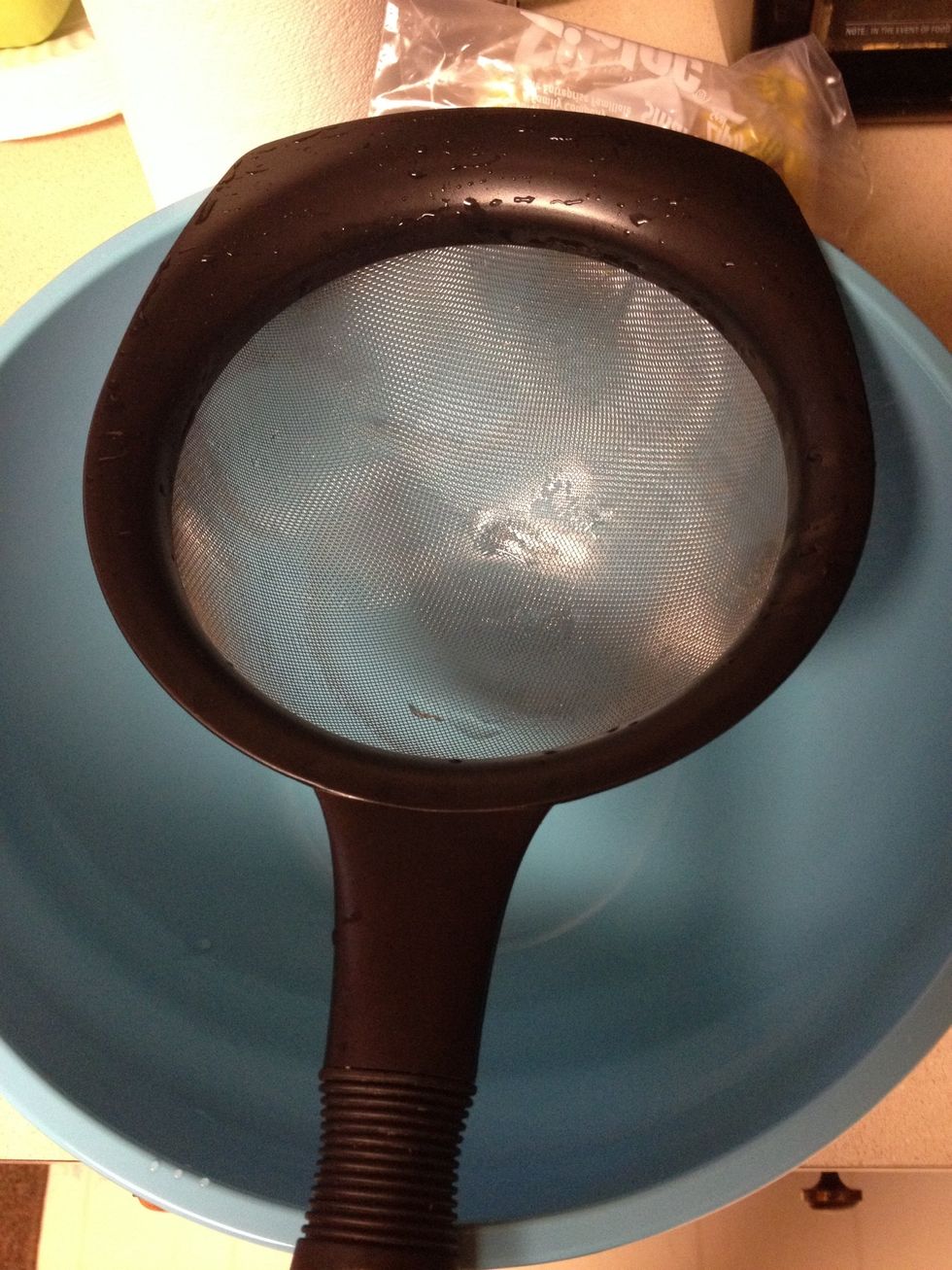 if you want chunky cranberry sauce, you are done! If not strain the mixture through a sieve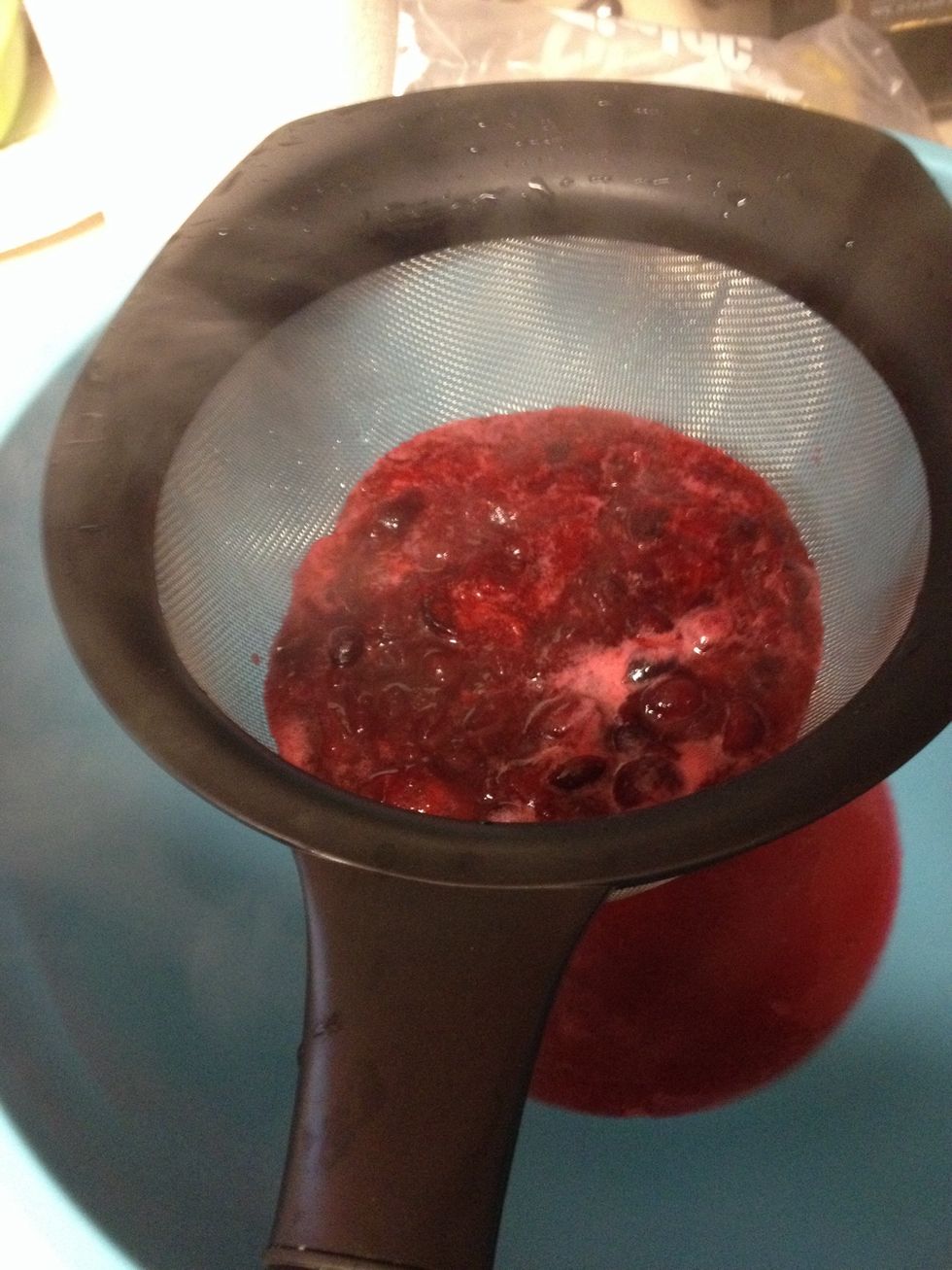 Pour a bit in and use the back of a metal spoon to get as much liquid out as possible! *this liquid is very hot, be careful!*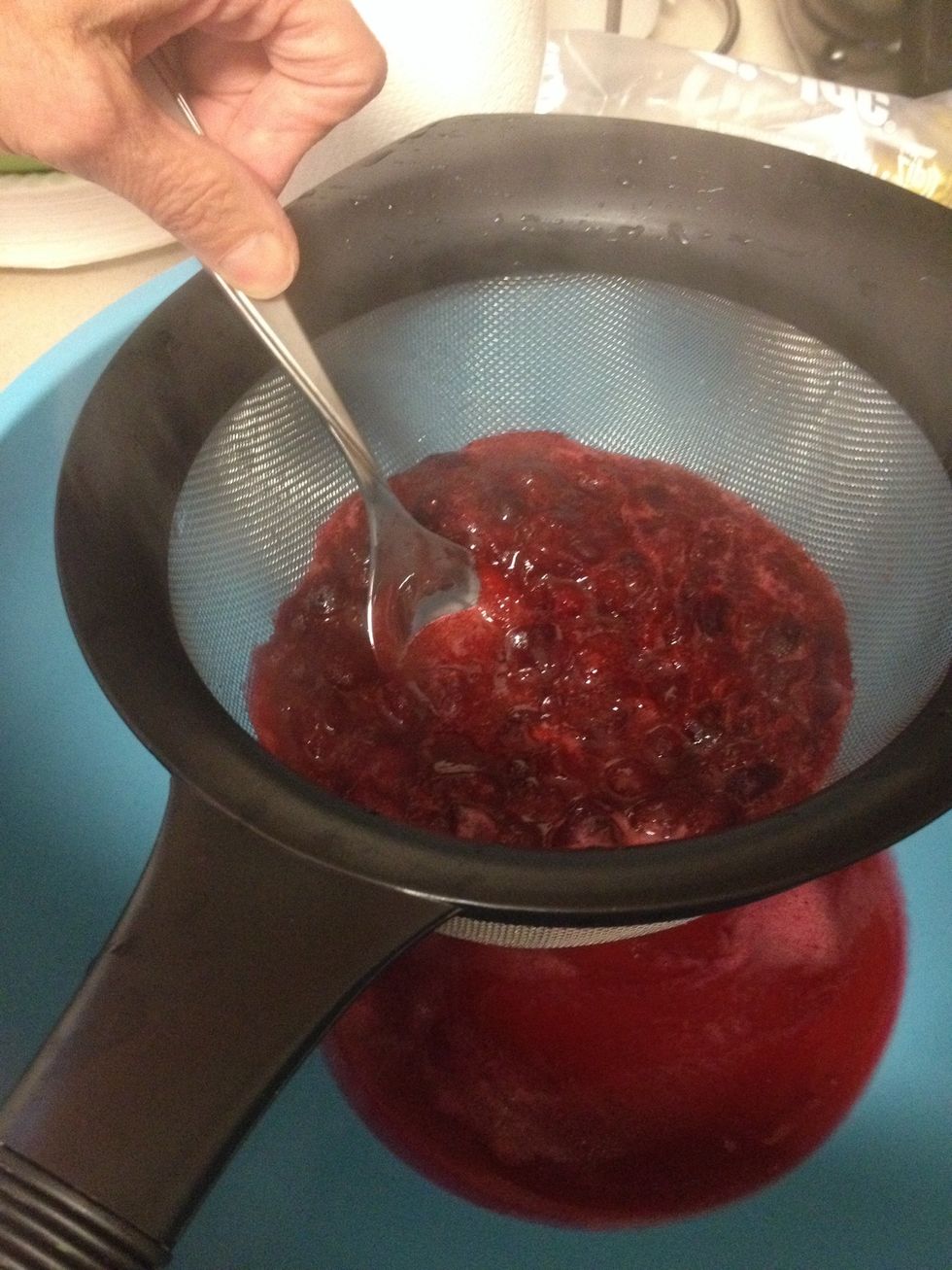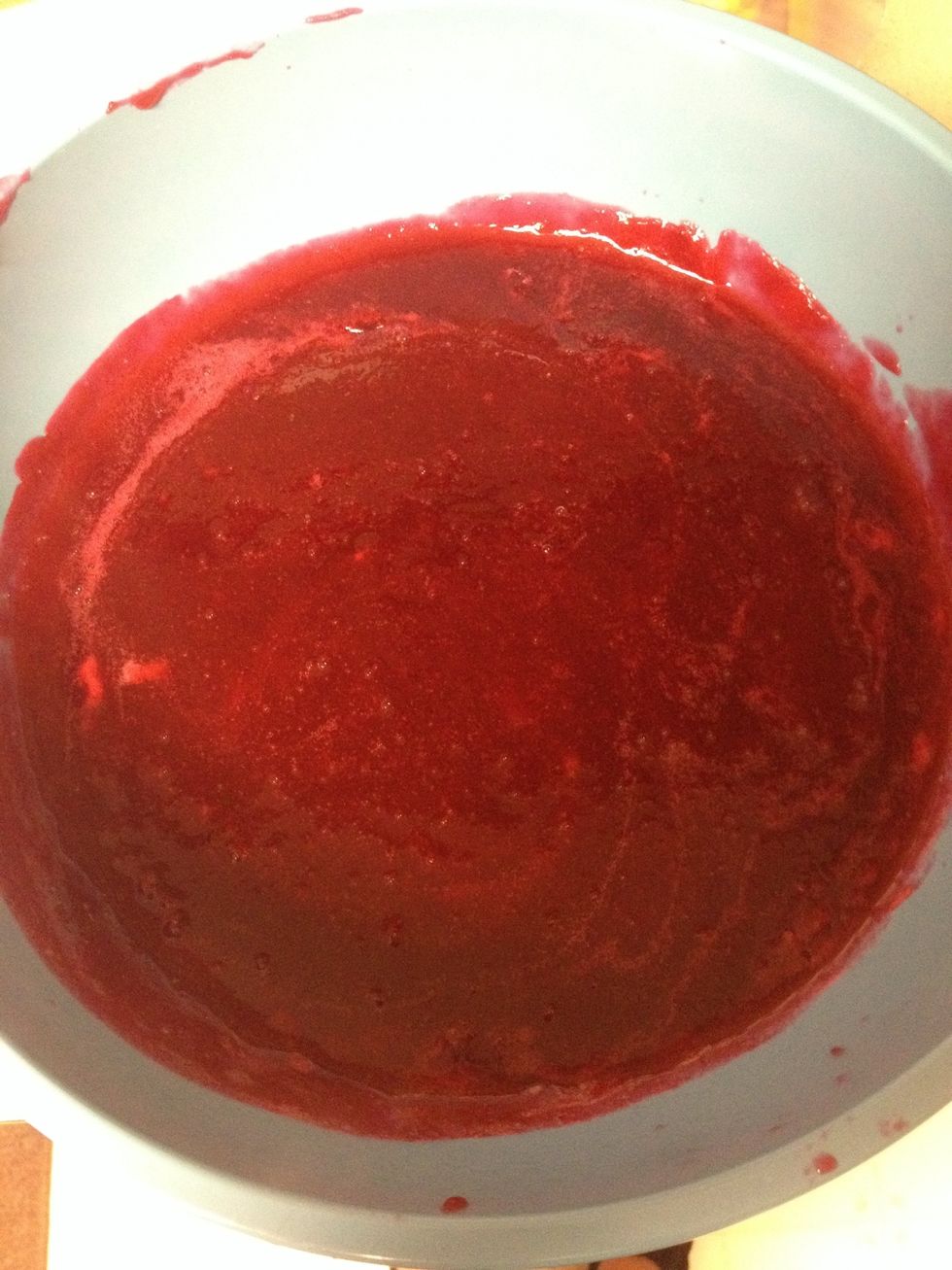 Here is the finished product! Stick in the fridge to set up or eat it as is! Enjoy!
12.0oz Cranberries
1.0c Sugar
1.0c Water