Preheat oven to 350 degrees Fahrenheit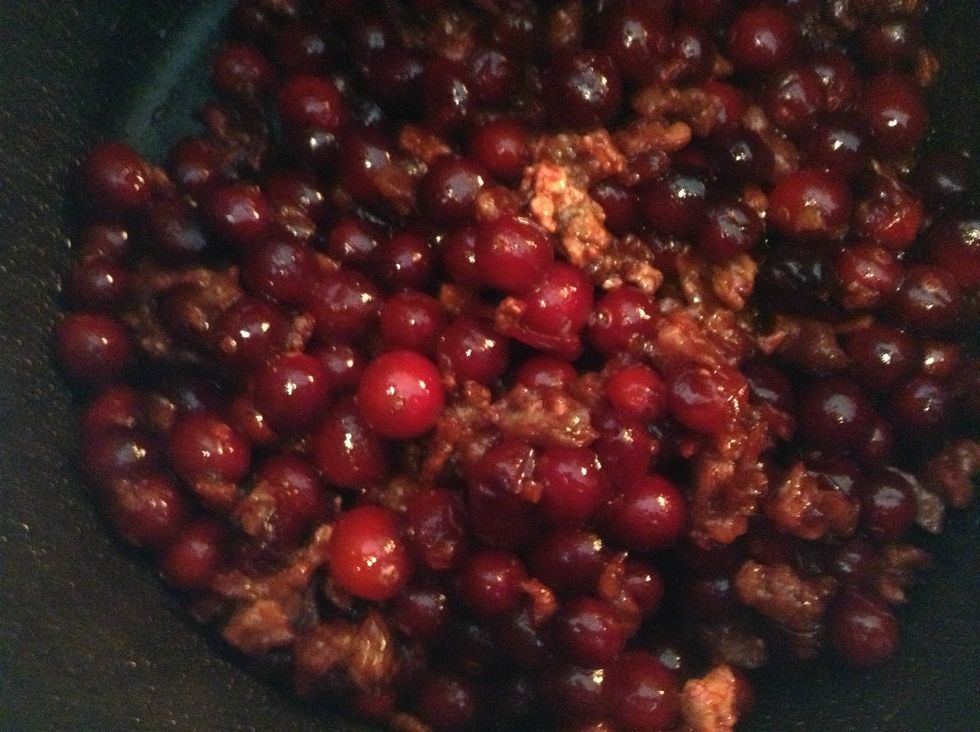 Combine cranberries and dates in medium sauce pan. Cook over low heat for ten minutes, stirring often until mixture is hot and the crans have popped. Don't worry, you'll hear them.
Remove from heat and stir in vanilla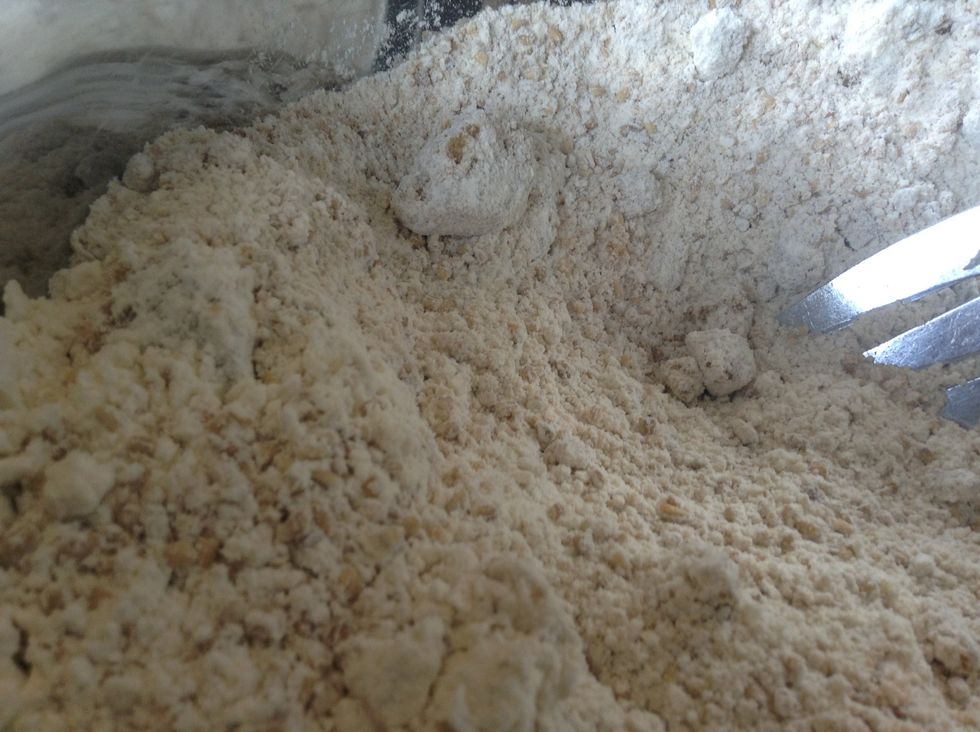 Flour, rolled oats, light brown sugar, baking soda.
Mix well.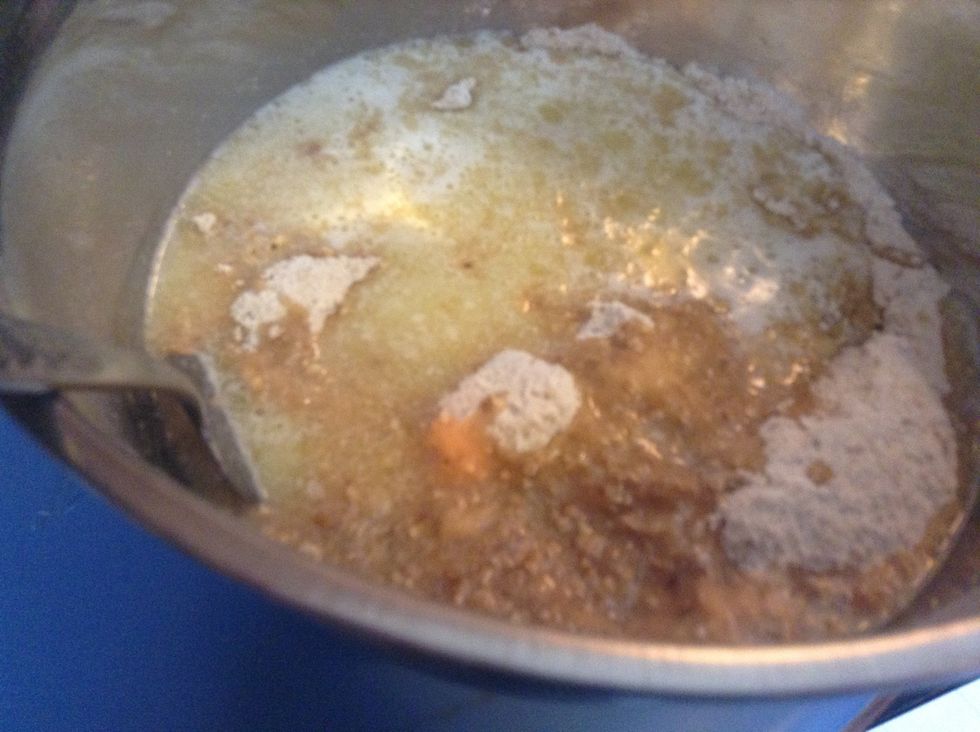 Pour melted butter over the dry mix. STIR WELL, or until none of it is dry anymore.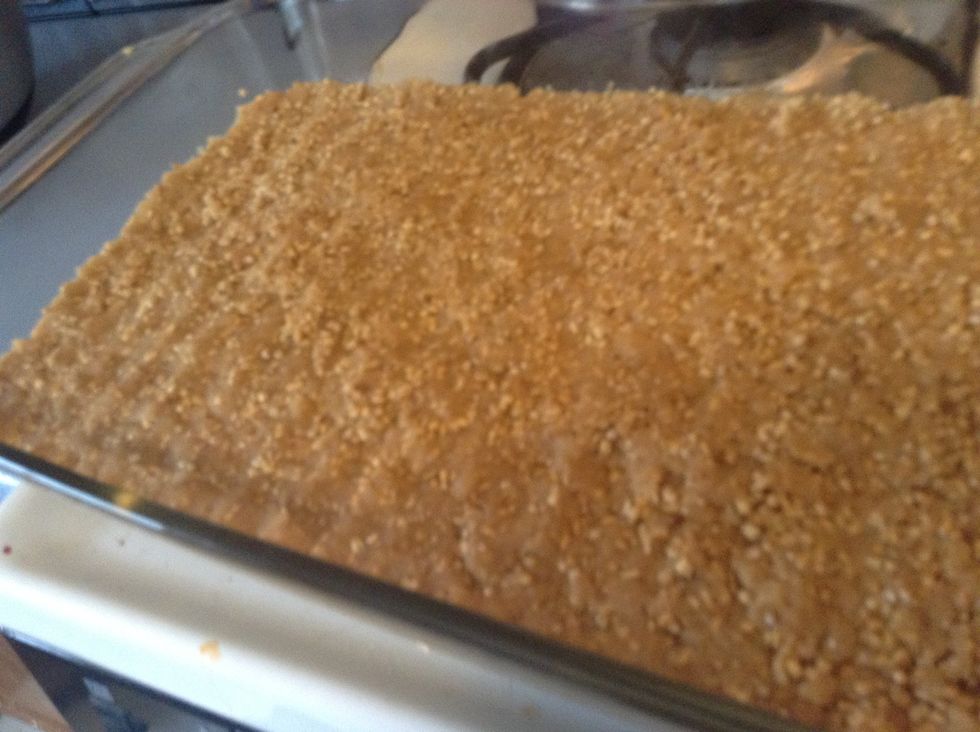 Pack about half of the crust mixture into the bottom of a 9x13 baking dish. Bake for 8 minutes at 350.
Remove from the oven, it should be slightly puffed.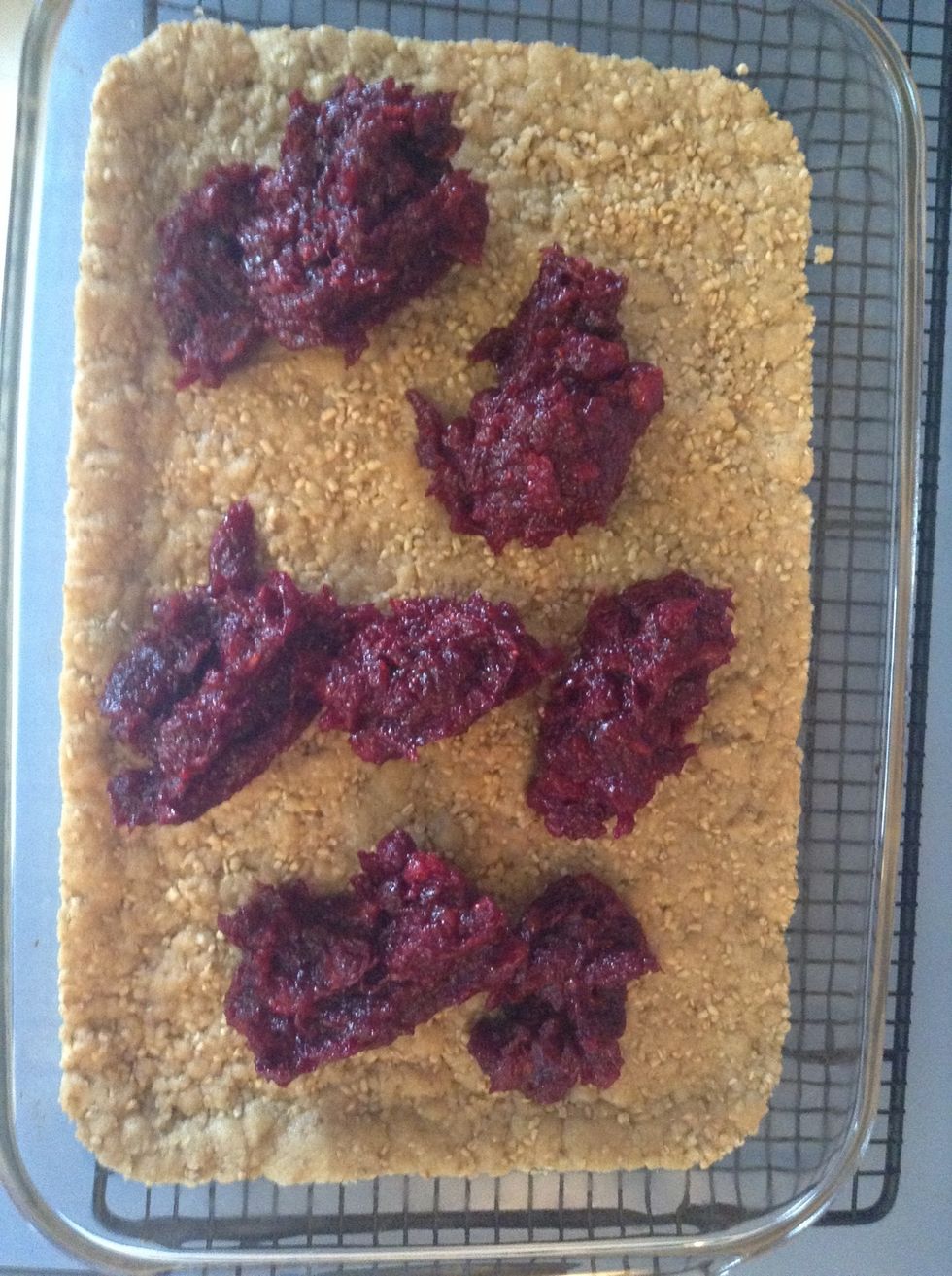 Take spoonfuls of the filling mix and drop in dollops onto the hot crust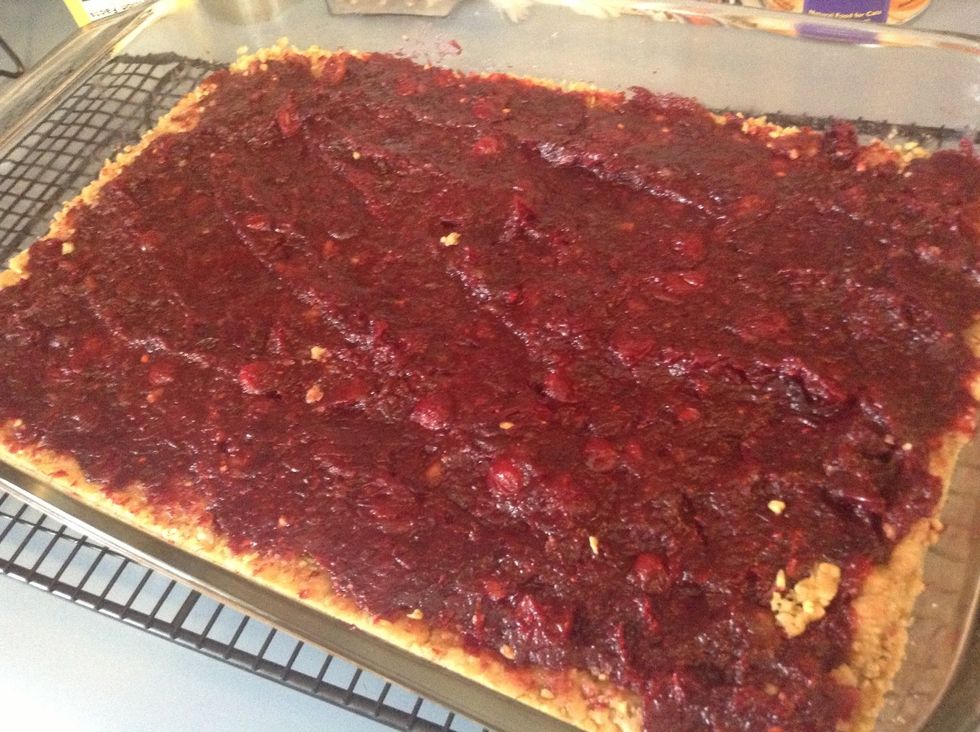 Spread into a smooth layer.
Top with the remaining crumb mixture , sprinkling it evenly over the filling, then pressing down to gently adhere the crumbs to the filling.
Return to the oven and bake for about 20-22 minutes, or until top crumbs are golden brown and filling is bubbly and hot.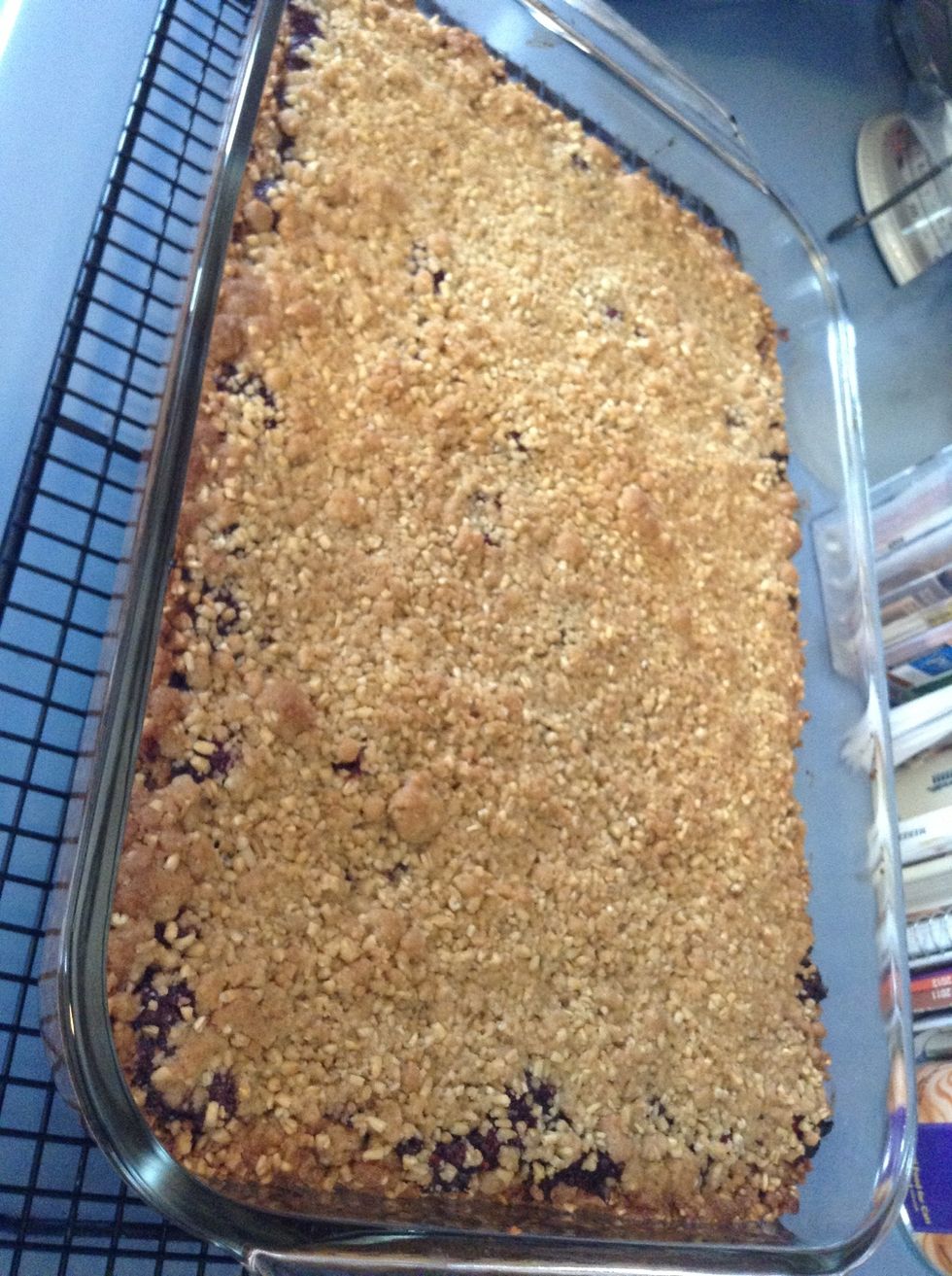 Remove and let cool completely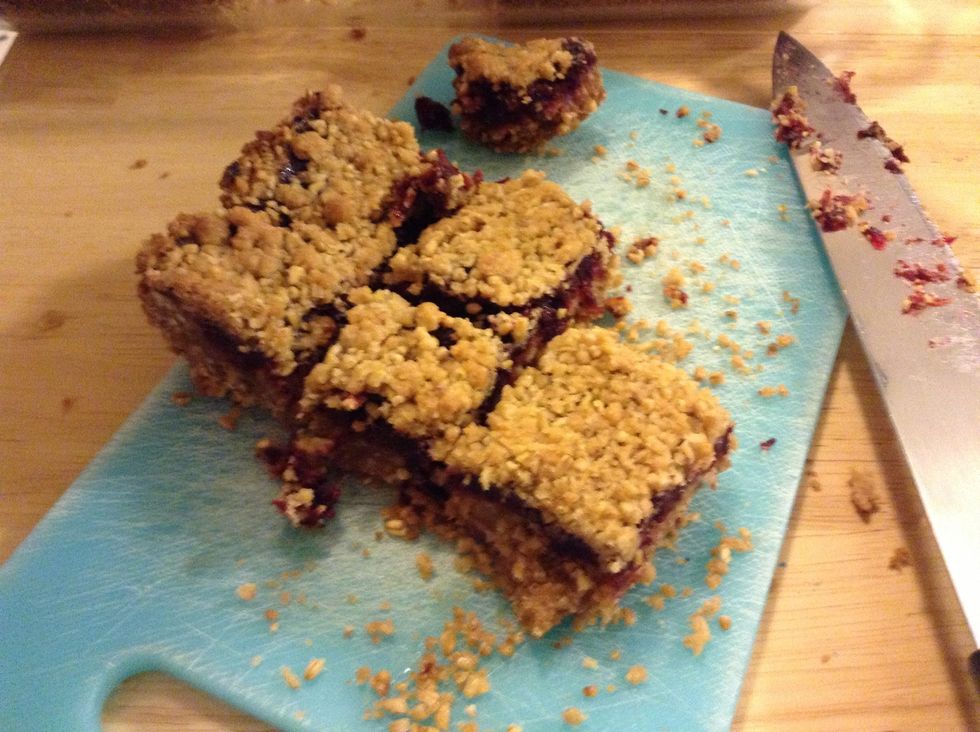 Cut into whatever size and shape you want. At this point mum stole a taste and said it was perfect the dates mellowed out the cranberries nicely!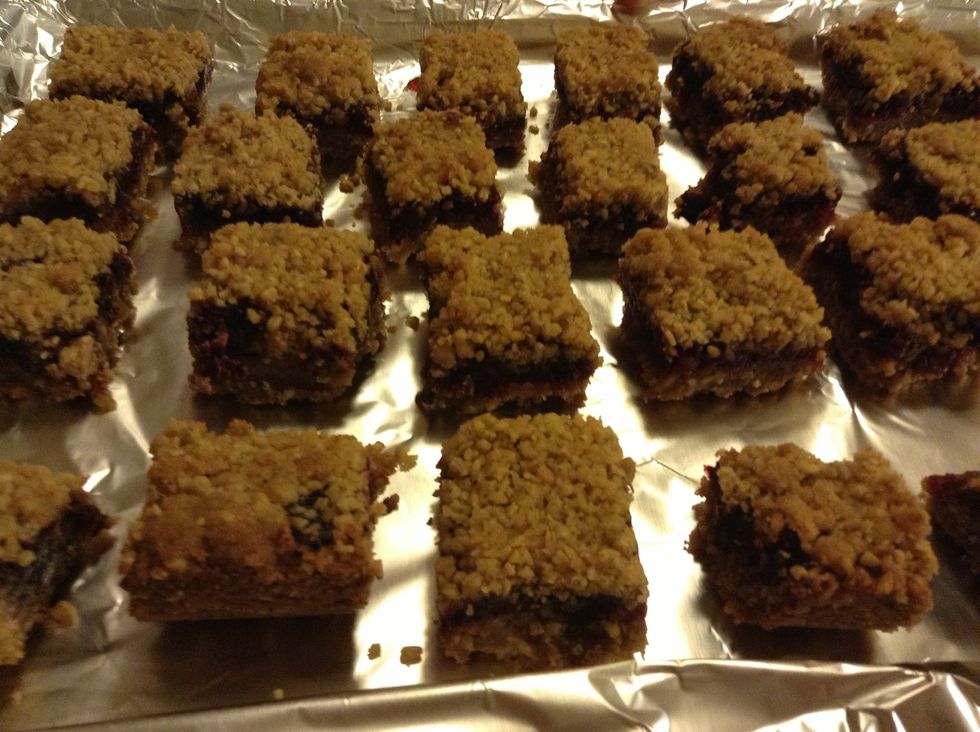 Place separately on lined pan.
We glazed them with some orange glaze, but feel free to do otherwise!
Enjoy! Feel free to leave suggestions revisions comments or ratings!
12.0oz Package fresh cranberries (frozen works too)
8.0oz Package chopped dates
1.0tsp Vanilla extract
2.0c Flour
2.0c Rolled oats (don't use the instant or quick ones)
1/2c Light brown sugar
1/2tsp Baking soda
1/4tsp Salt
1.0c Butter, melted
9 x 13 pan