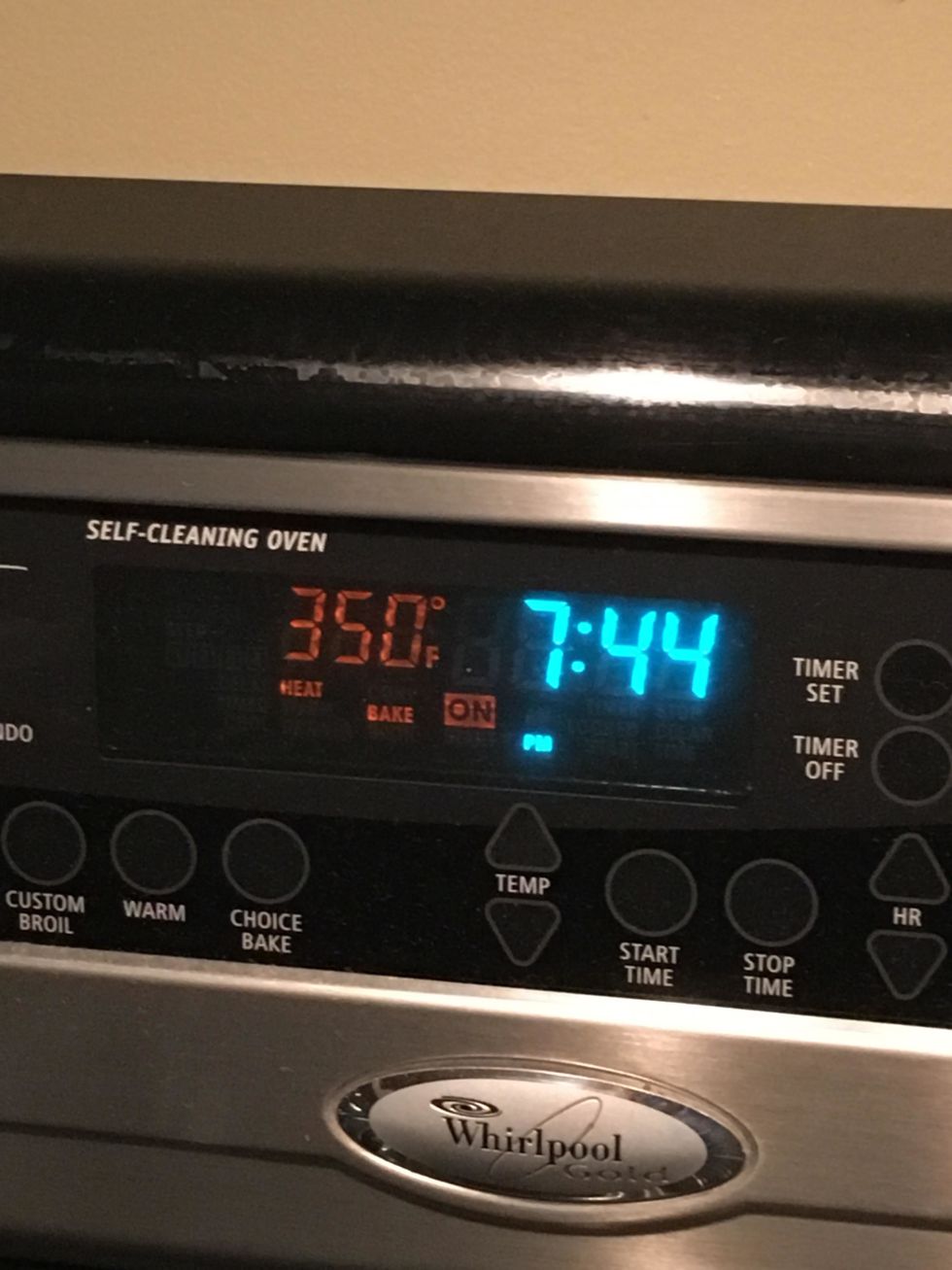 Begin by pre-heating your oven to 350 degrees.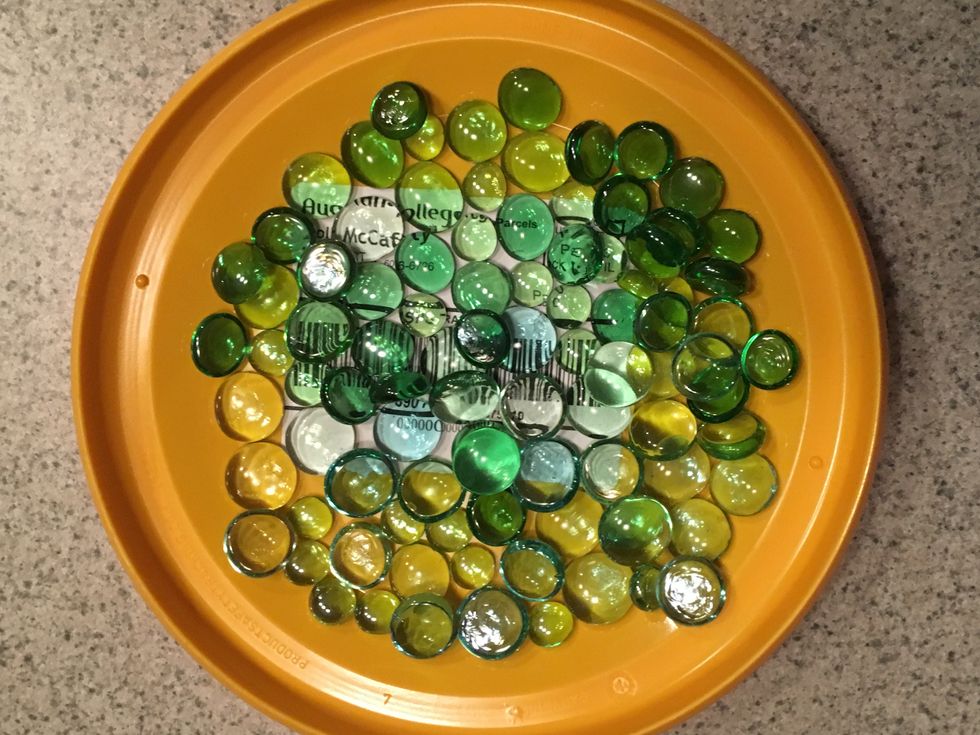 Have your marbles nearby in a container or bowl, or in a yellow Augustana frisbee in my case.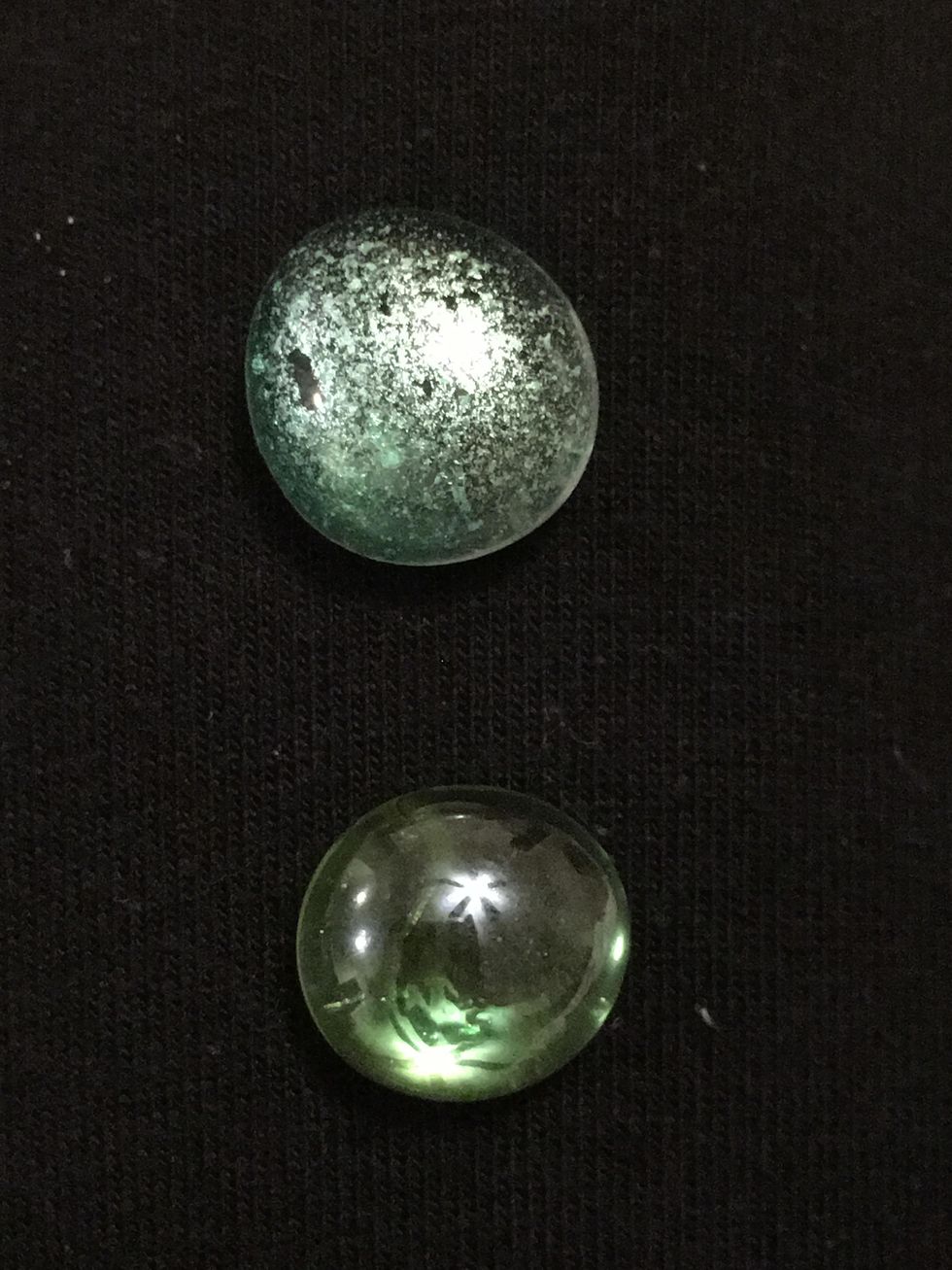 With the marble pack I purchased, some of them had a matte paint covering (shown on the top). DO NOT USE THESE, OR ANY MARBLES WITH COATING ON THEM! The paint or gloss will burn in the oven.
Lay a sheet of foil over the tray and place each gem in a single layer along the tray. Try to have the marbles avoid touching the sides of the tray or each other (to prevent melting).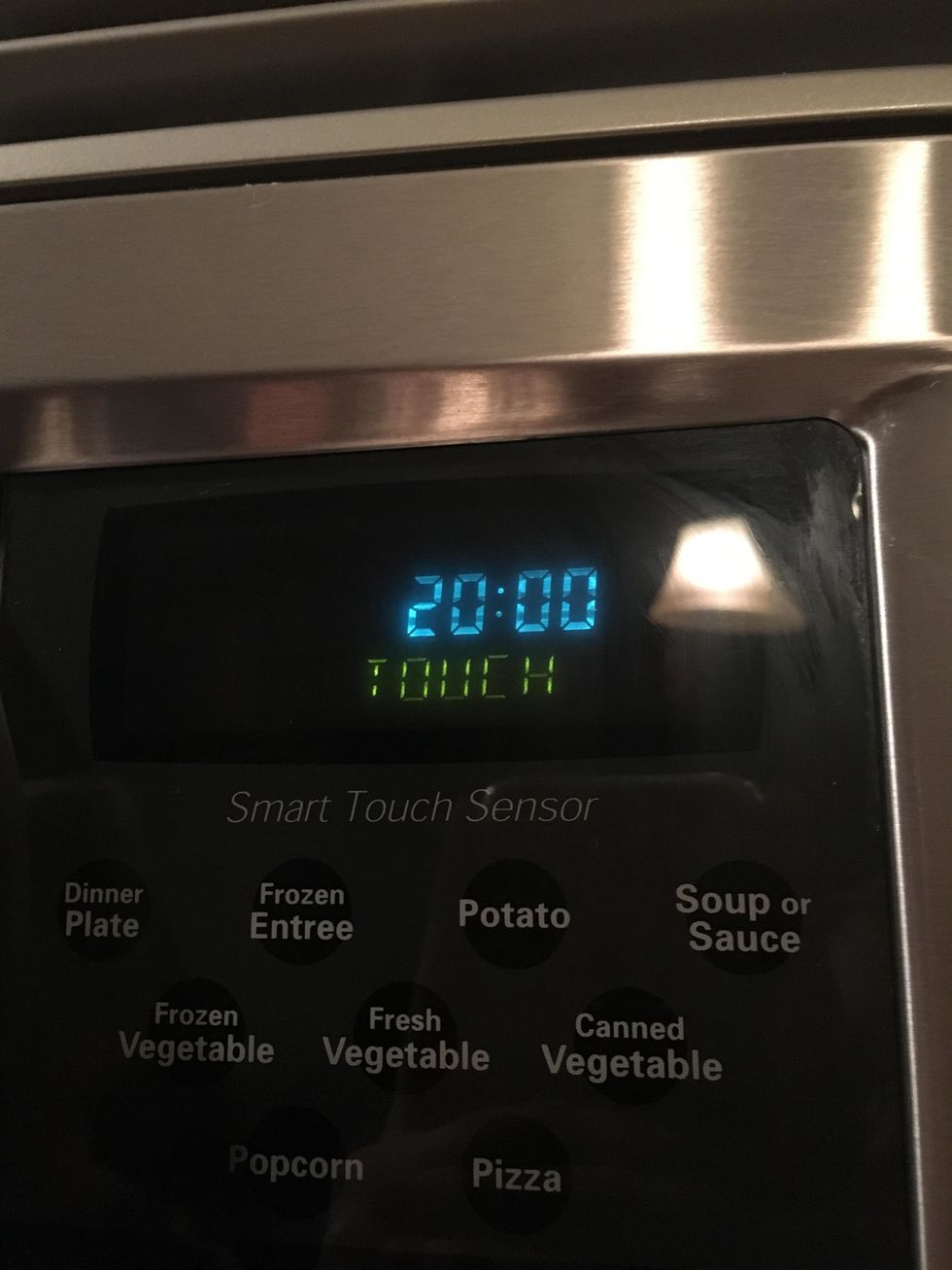 Set a timer for 20 minutes.
50.0 Marbles
1.0 Baking Sheet
1.0 Sheet of Aluminum Foil
1.0 Bowl of Ice Water
1.0 Slotted Spoon
1.0 Towel