In the movie "Silver Linings Playbook," the mom (played by Jackie Weaver) makes crabby snacks for her hubby (Robert DeNiro). So I set out to (1) find out what the heck these are and (2) make them!
2307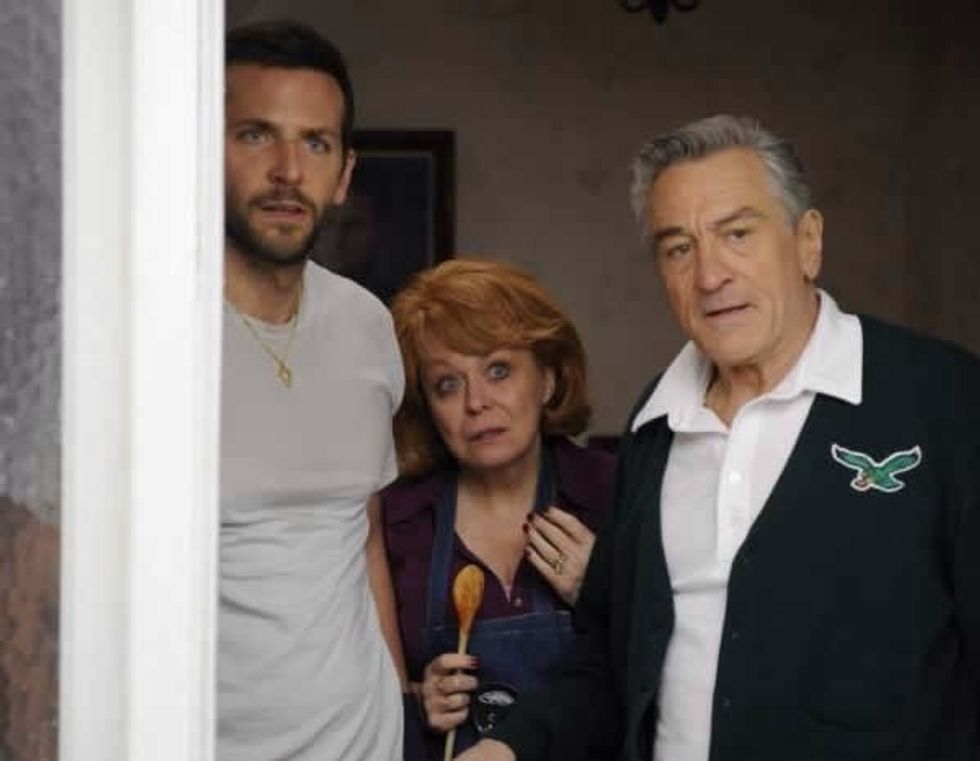 I'd never heard of Crabby Snacks before "Silver Linings Playbook." I found a few recipes online. Some were kind of scary (processed cheese? canned crab?) but it was for an Oscar Party so here we go!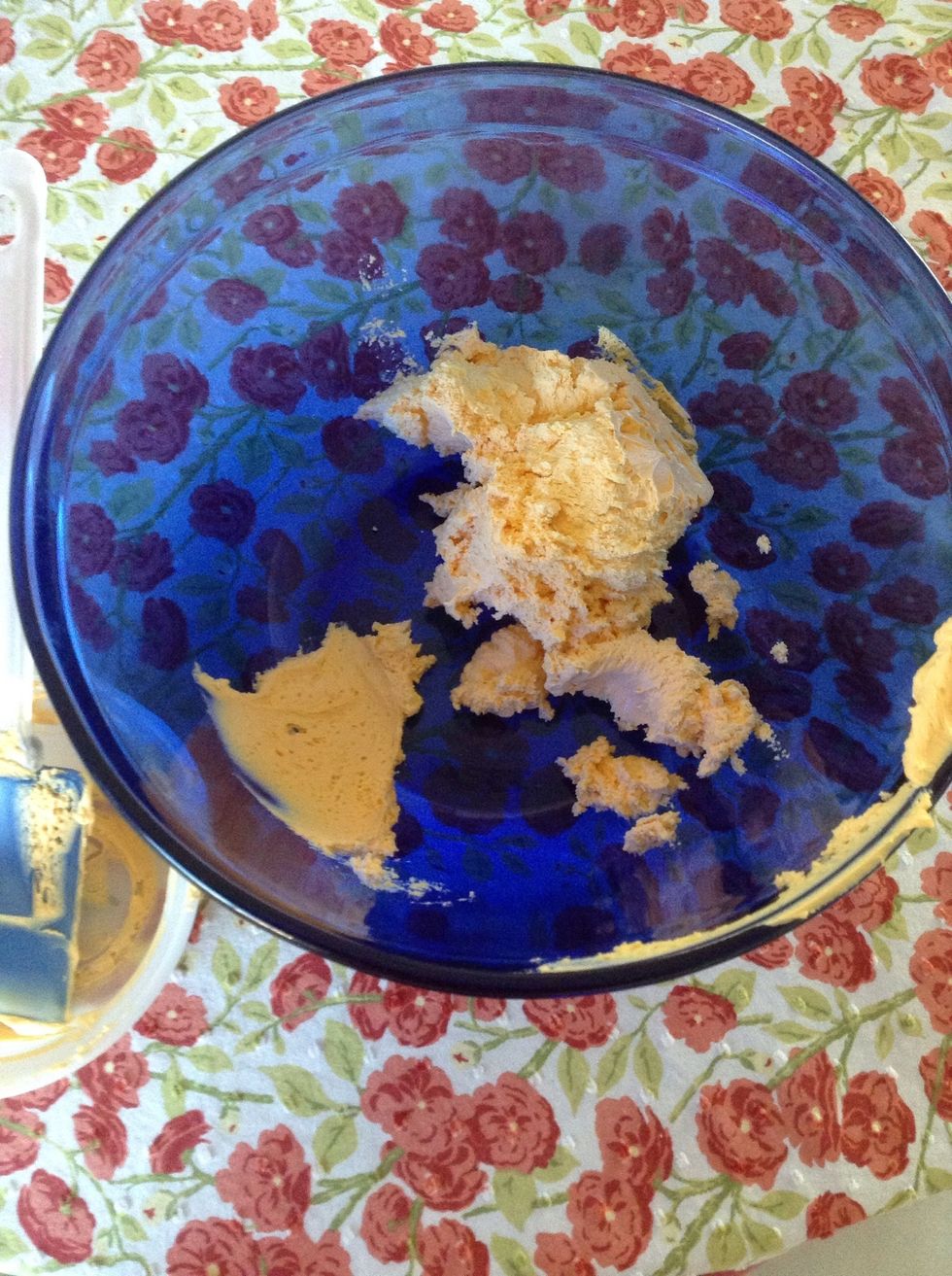 Most recipes called for that orange cheese in a jar. I used "pub cheese" in a tub from Trader Joe's grocery store for a more flavorful variation.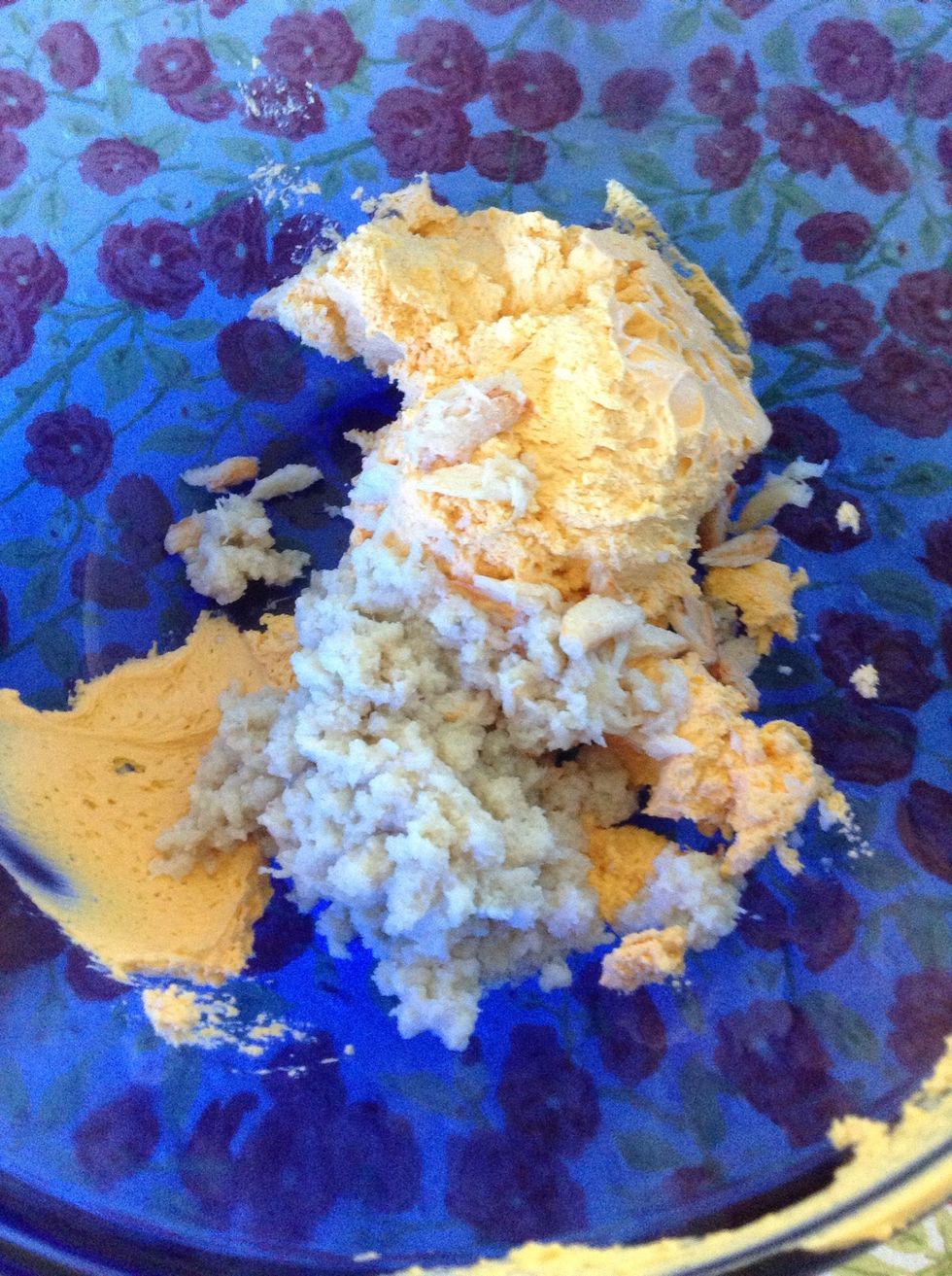 Add the canned crab meat but be sure to drain out the liquid first.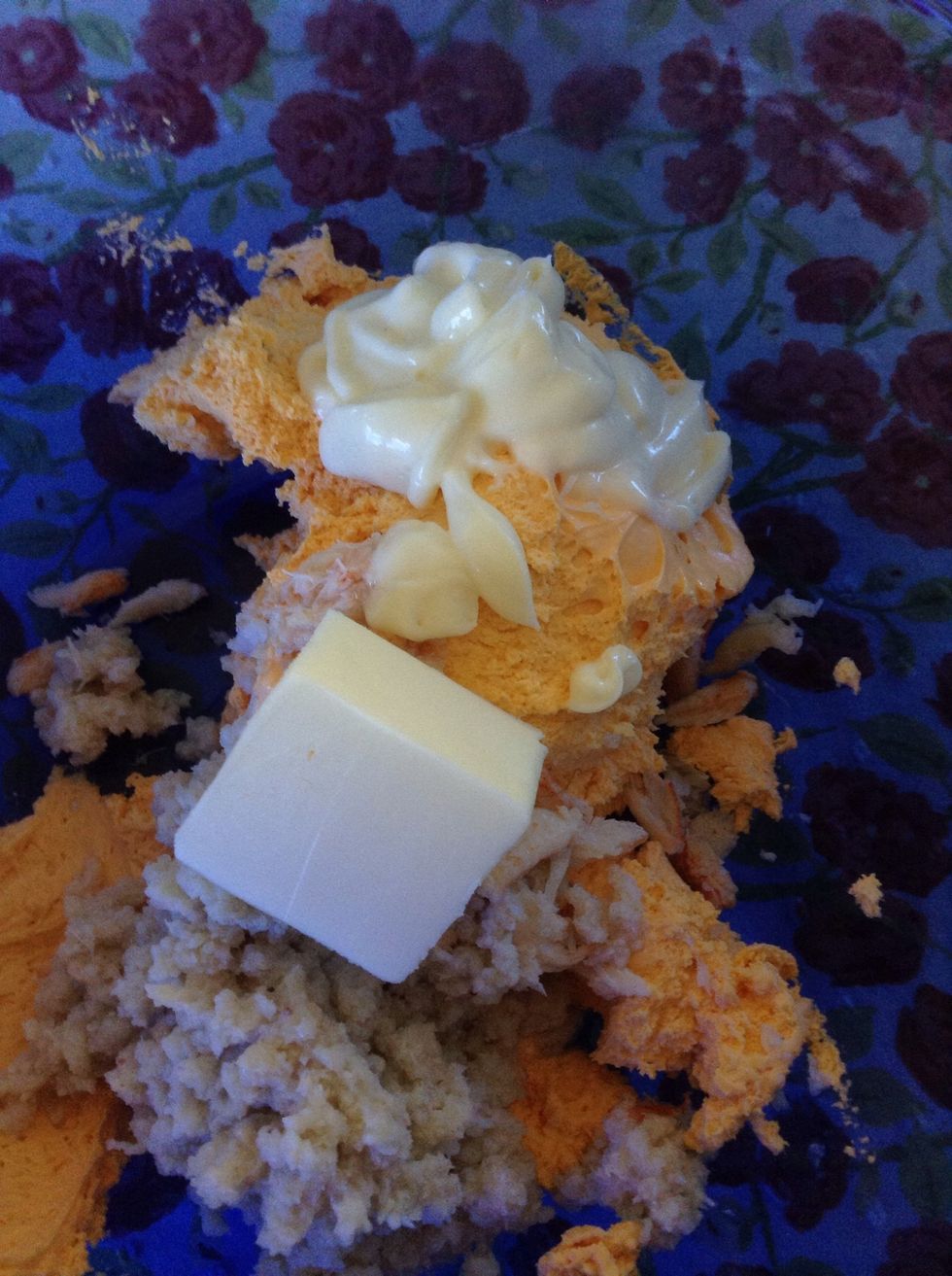 Add the butter and mayonnaise. I know, it's getting weird but it does make a yummy appetizer and everyone at the Oscar party enjoyed them! So let's just keep going!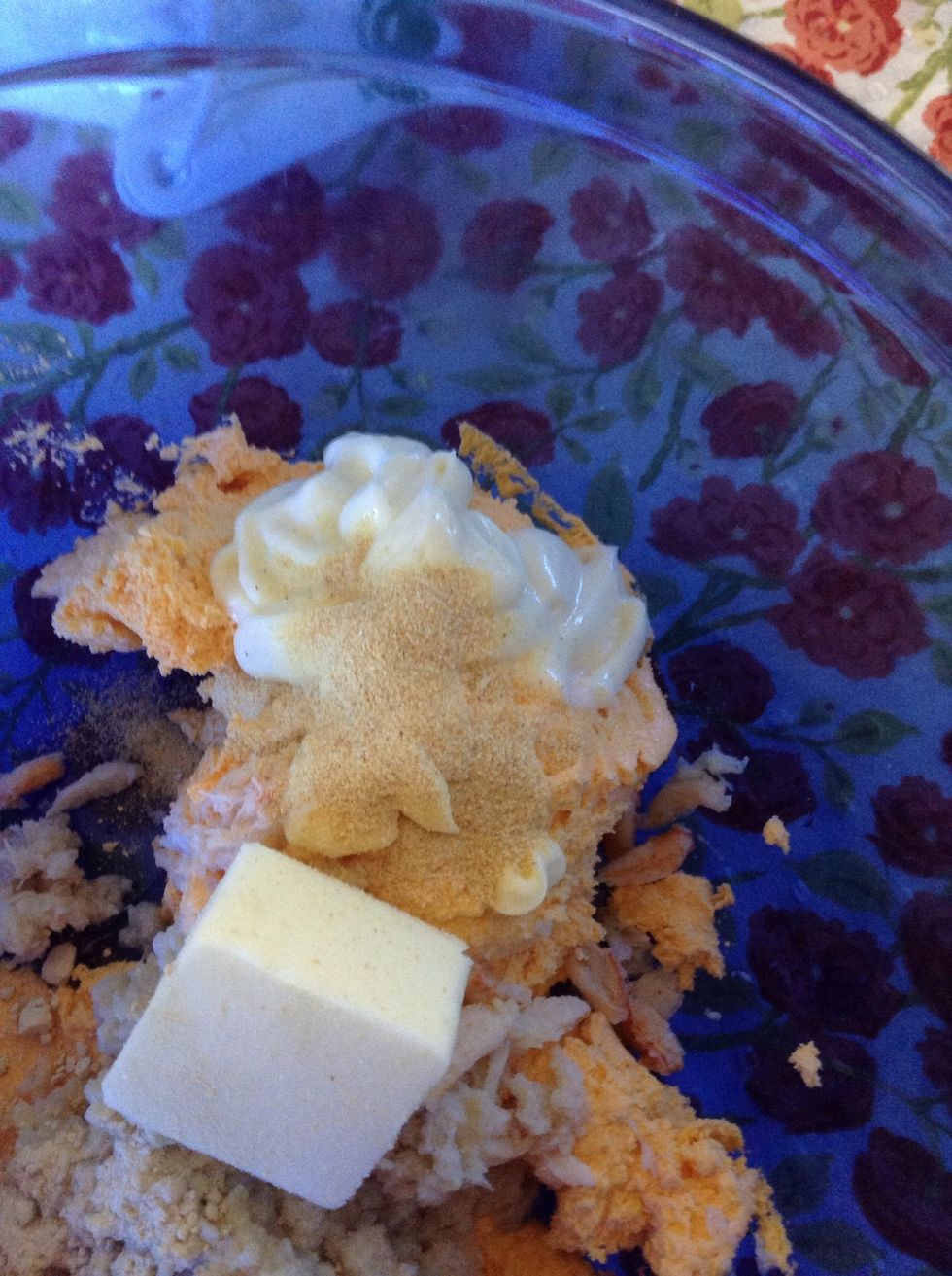 Add the garlic powder and onion powder.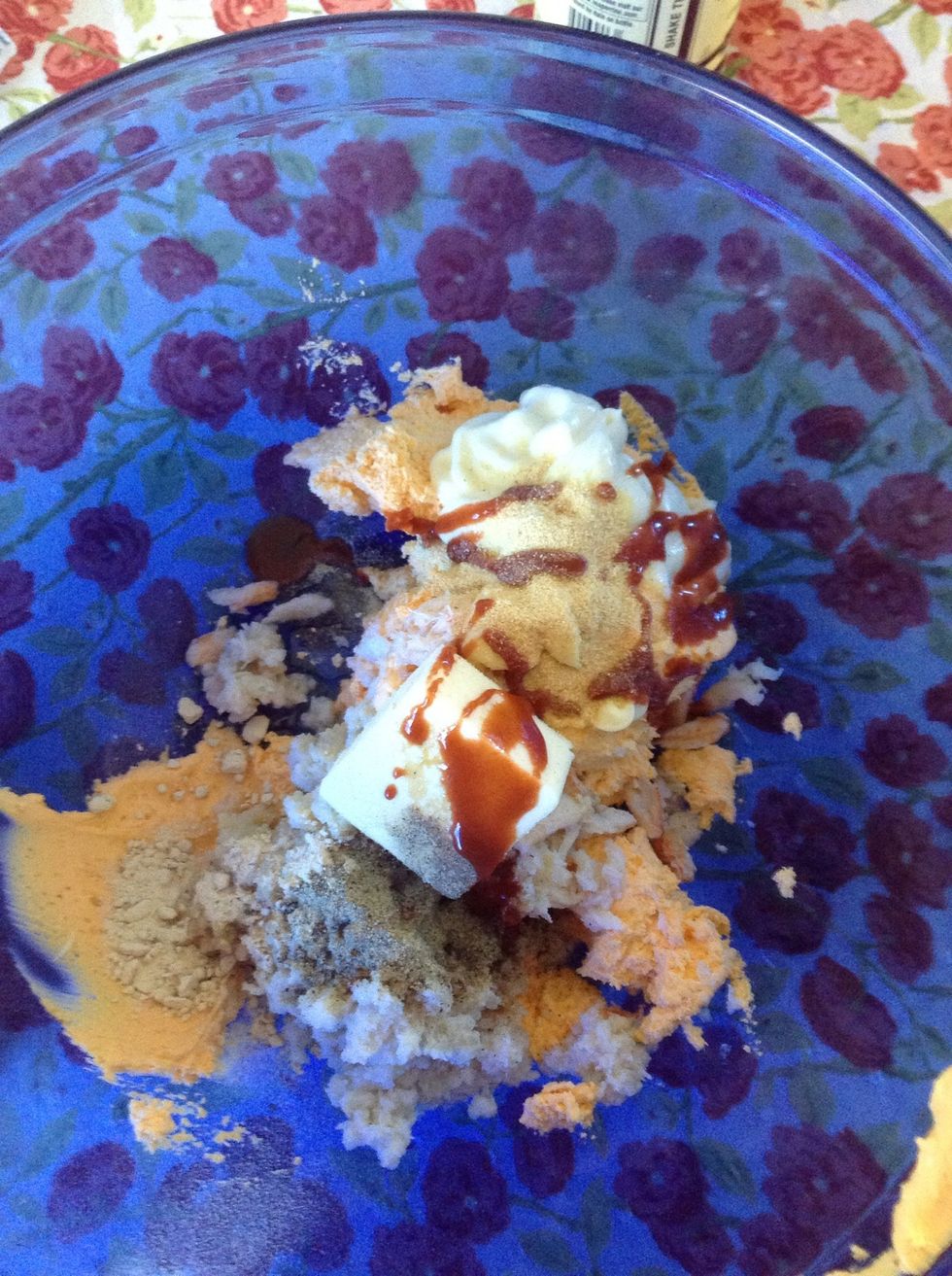 Add the Worcestershire sauce, a splash of hot sauce and pepper too.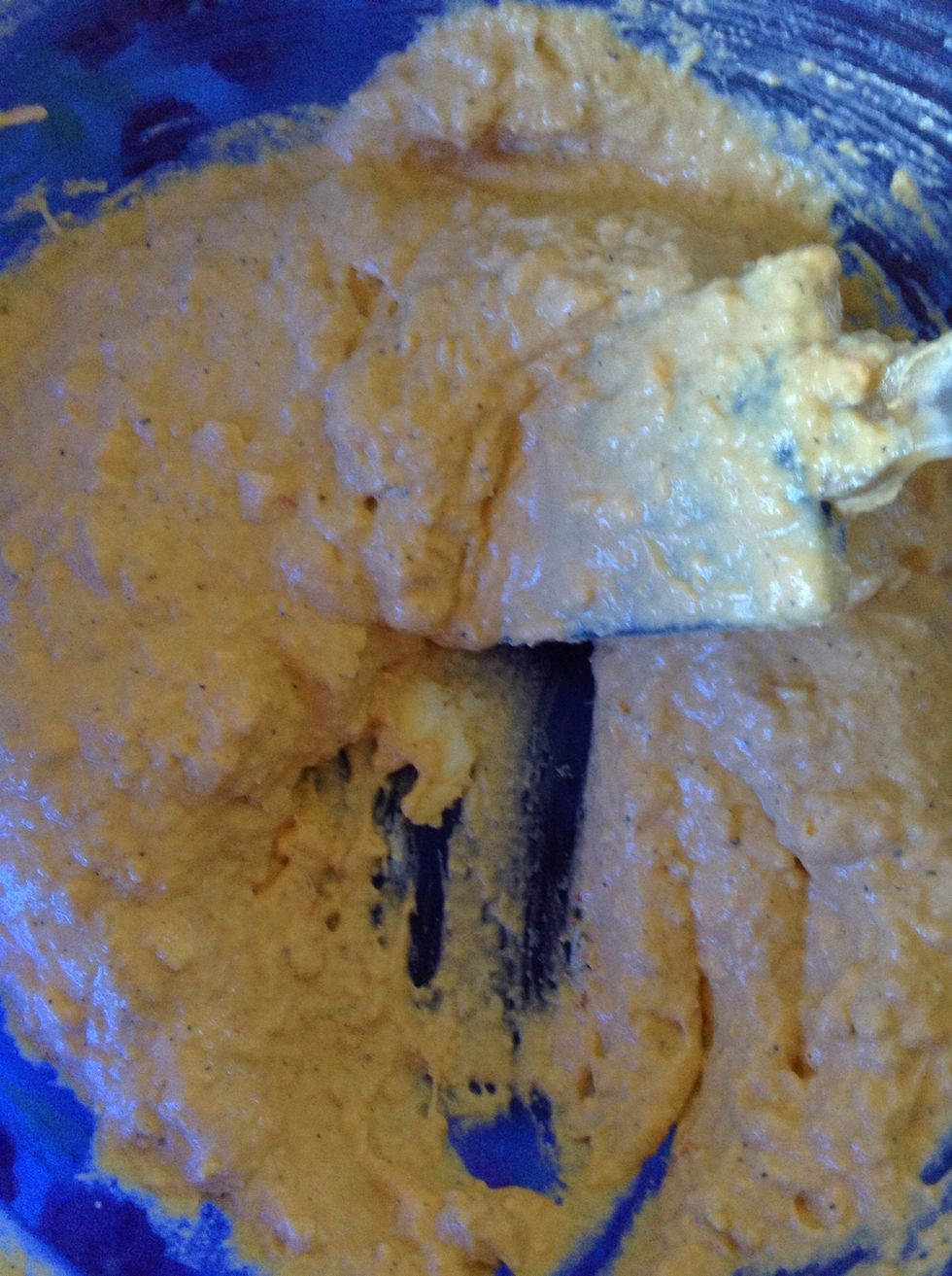 Mix it all together.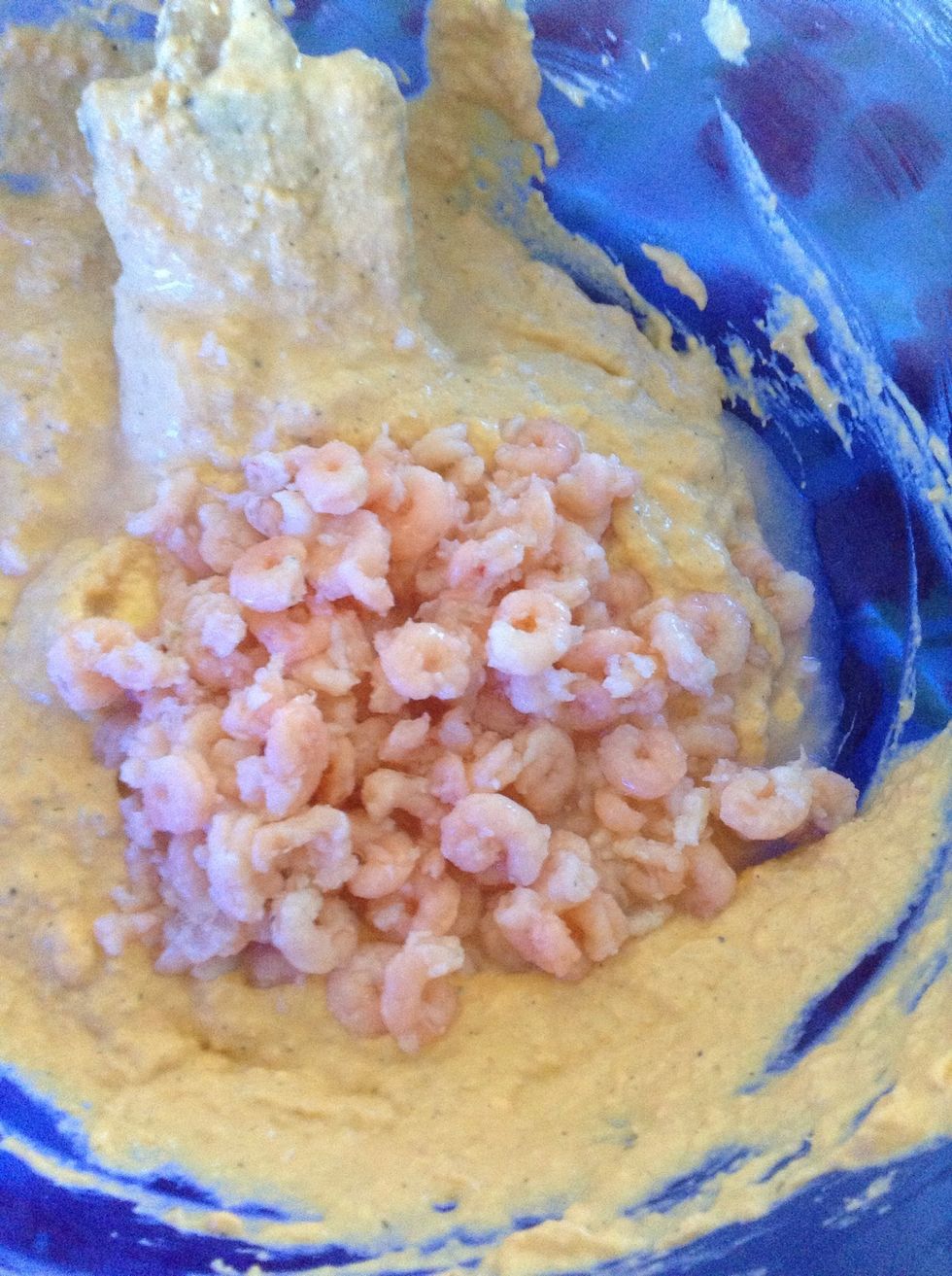 One recipe I came across suggested adding small canned shrimp too. I happened to have some in my cupboard, so what the heck?! I decided to toss those in too.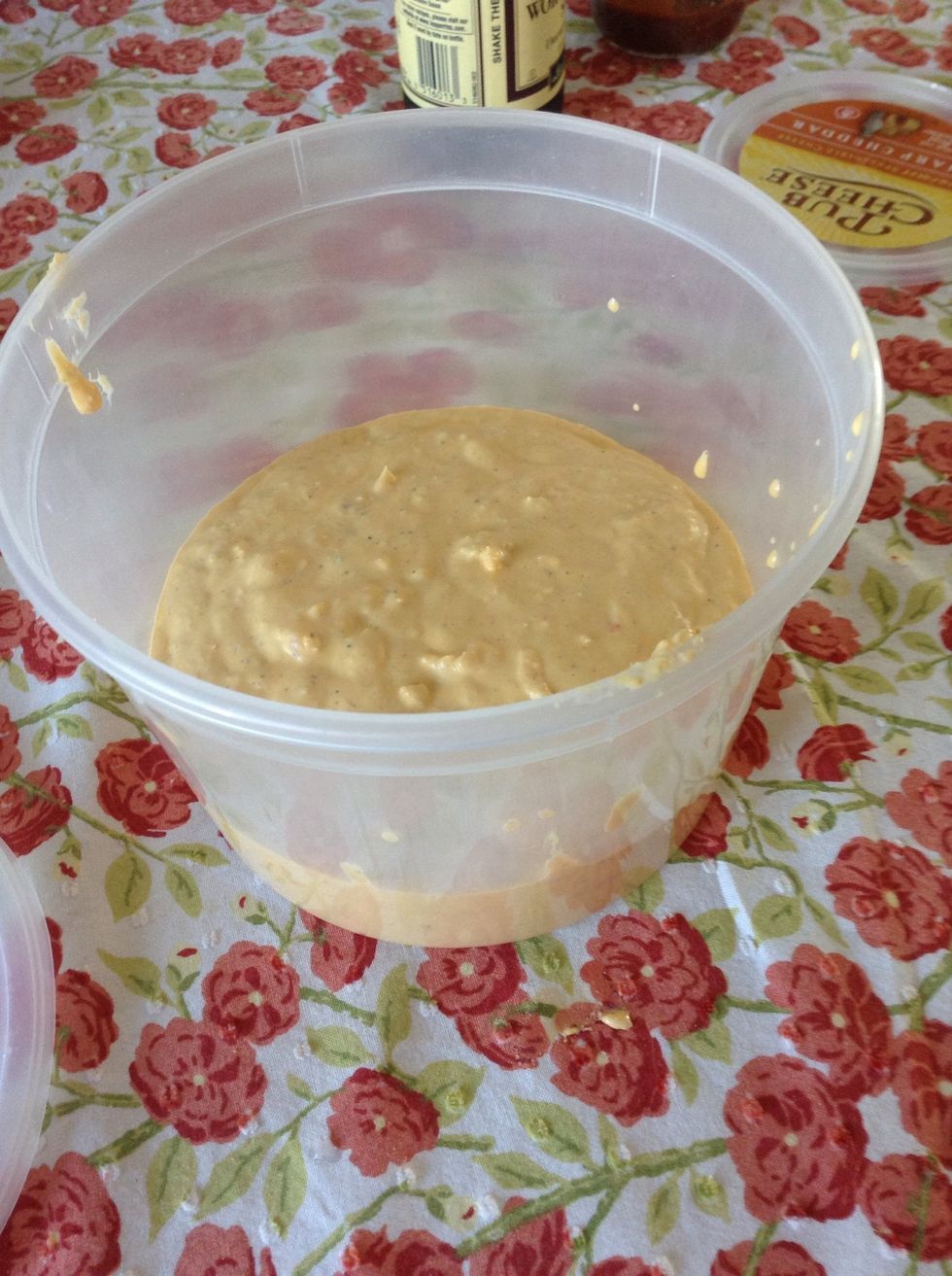 I put the mixture in a container. . .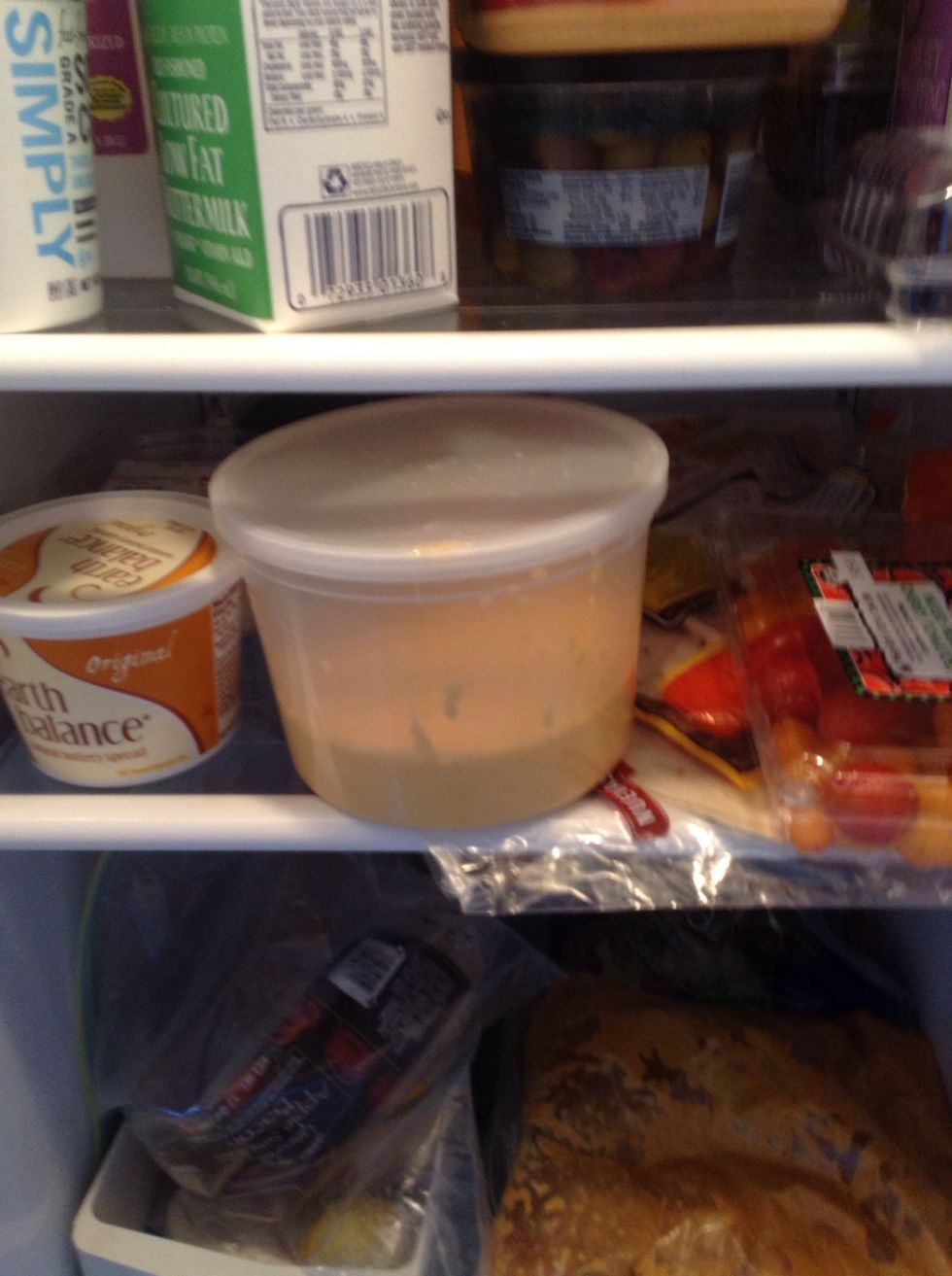 . . .and put it in the refrigerator to slightly harden the mixture.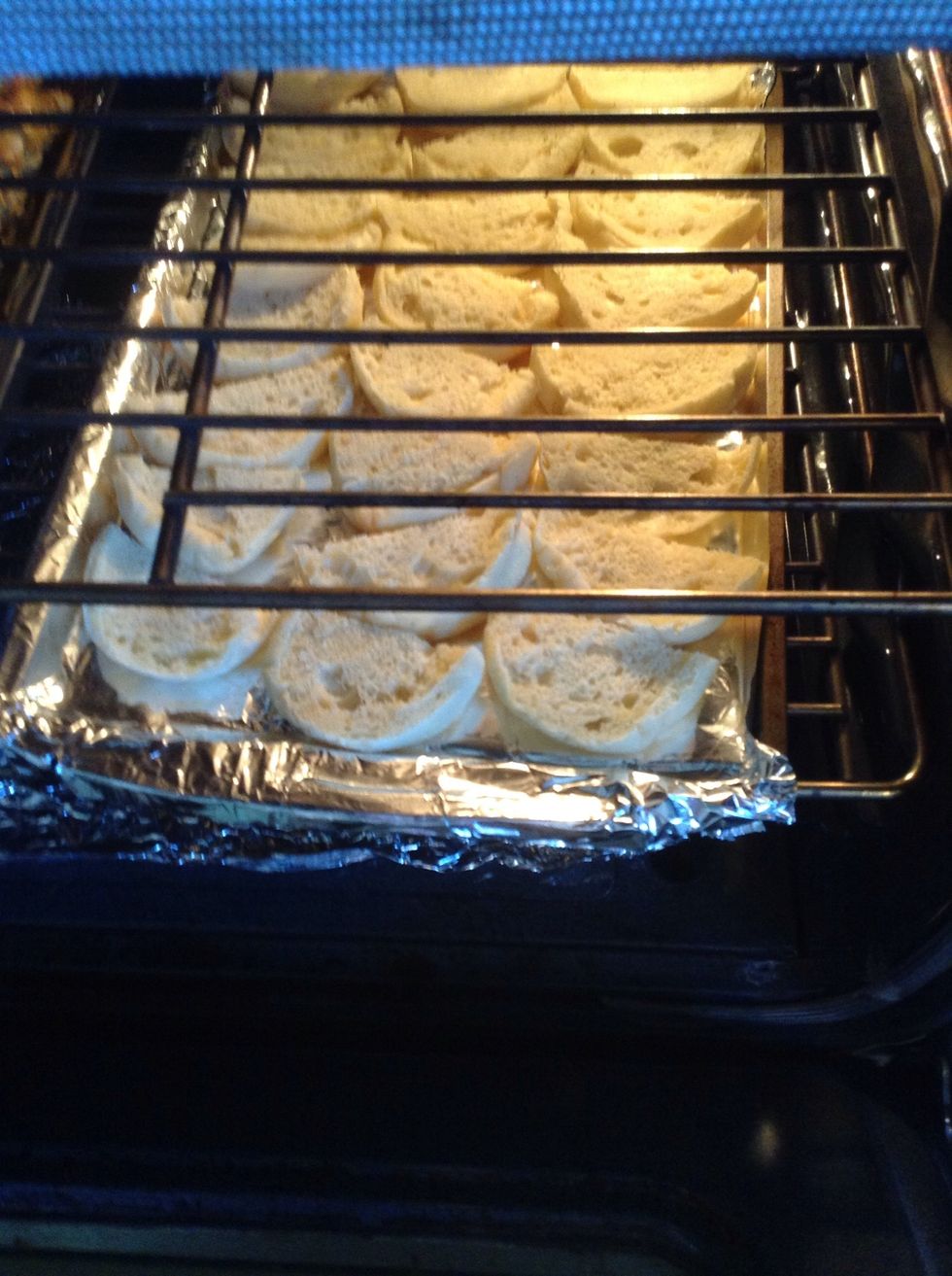 Meanwhile, cut the English muffins in half, put them on a foil-lined baking pan and put them in a 350° F oven to toast for a few minutes until they start to turn golden around the edges.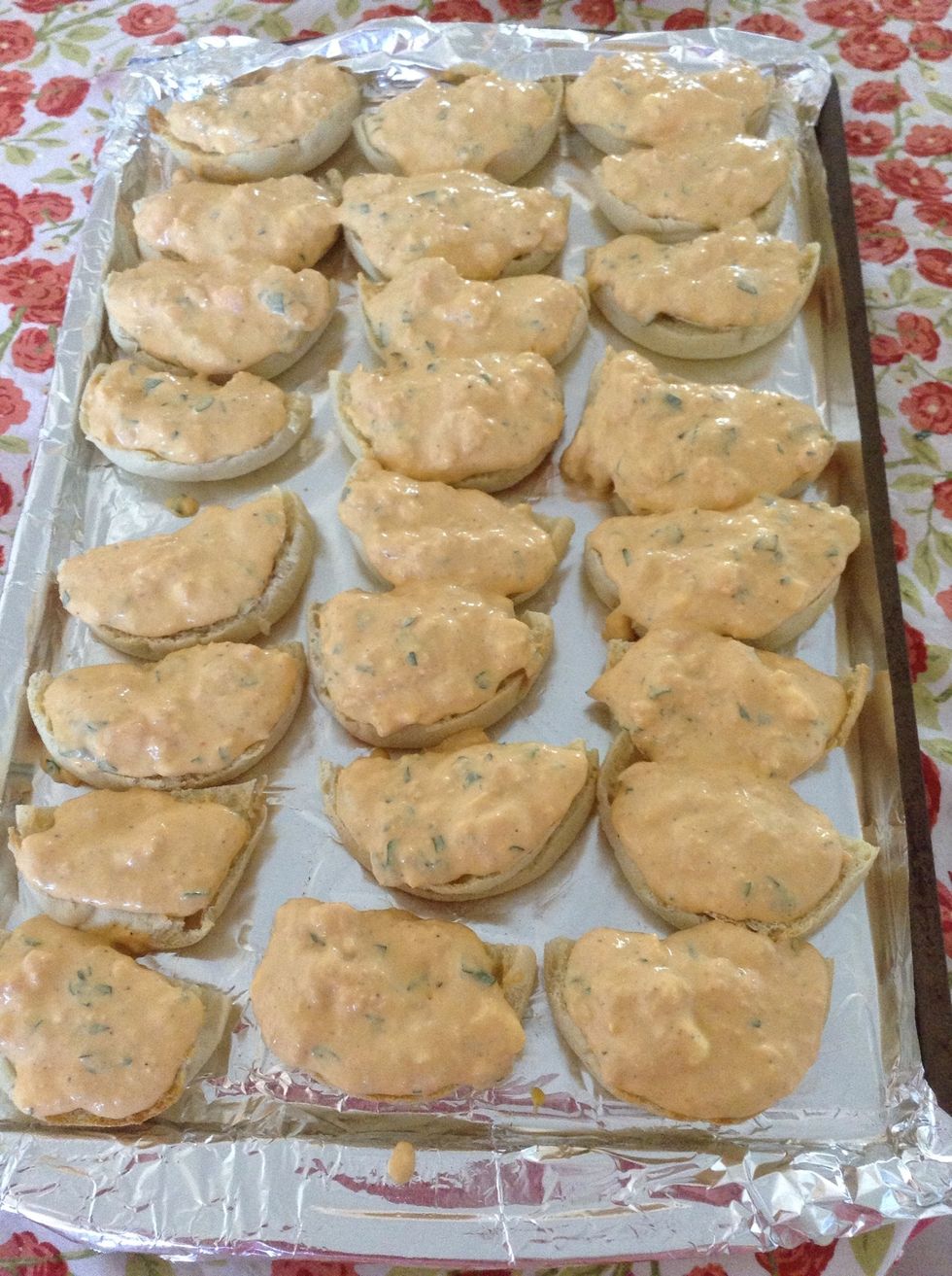 Remove the English muffins from the oven & spread the cheese-crab mixture on each. I did add the chopped fresh parsley too but sorry, forgot to take a photo of that. Be generous with the spread.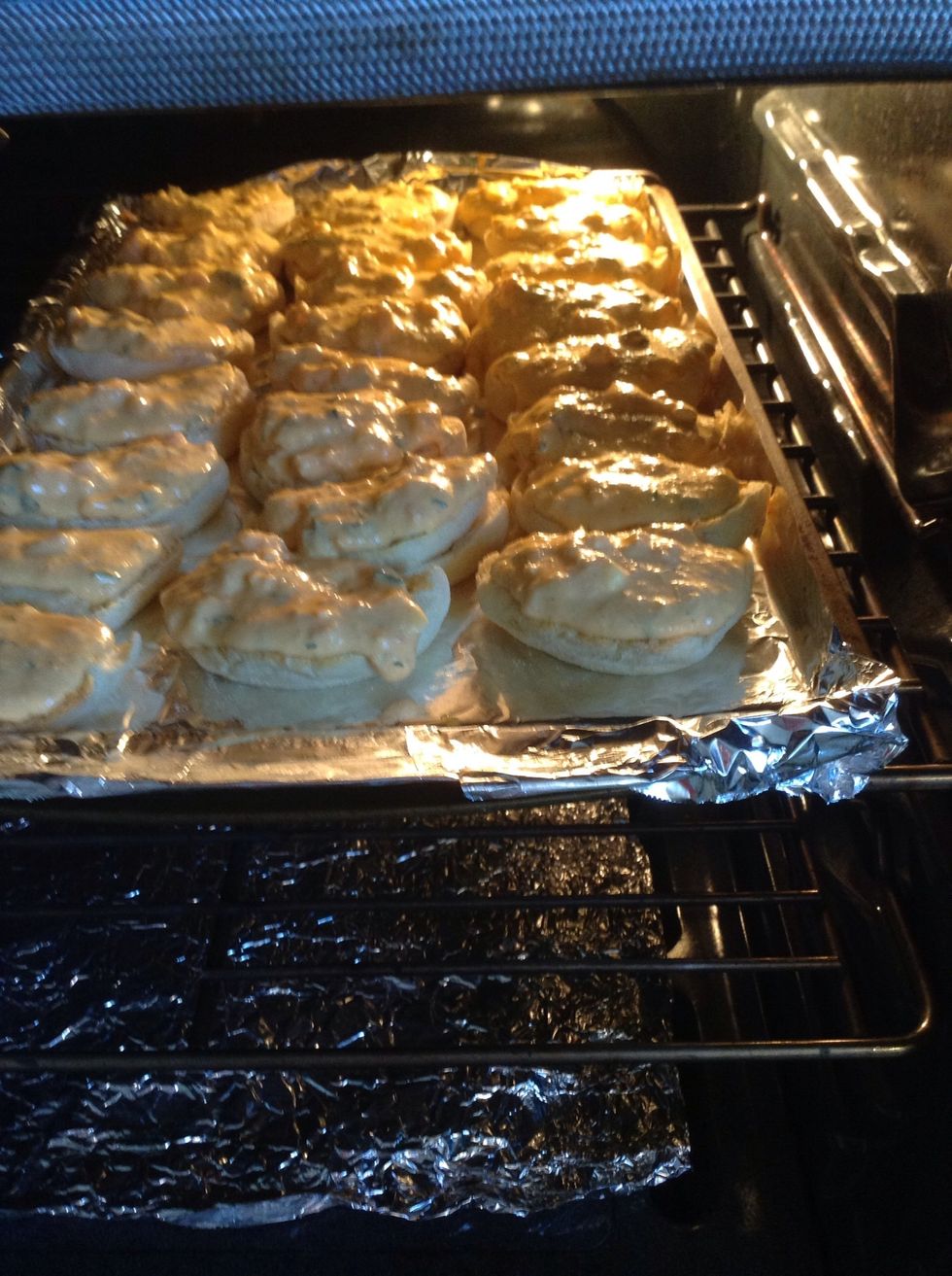 Put them back into the 350°F oven to bake for about 10 - 15 minutes, until they turn golden brown.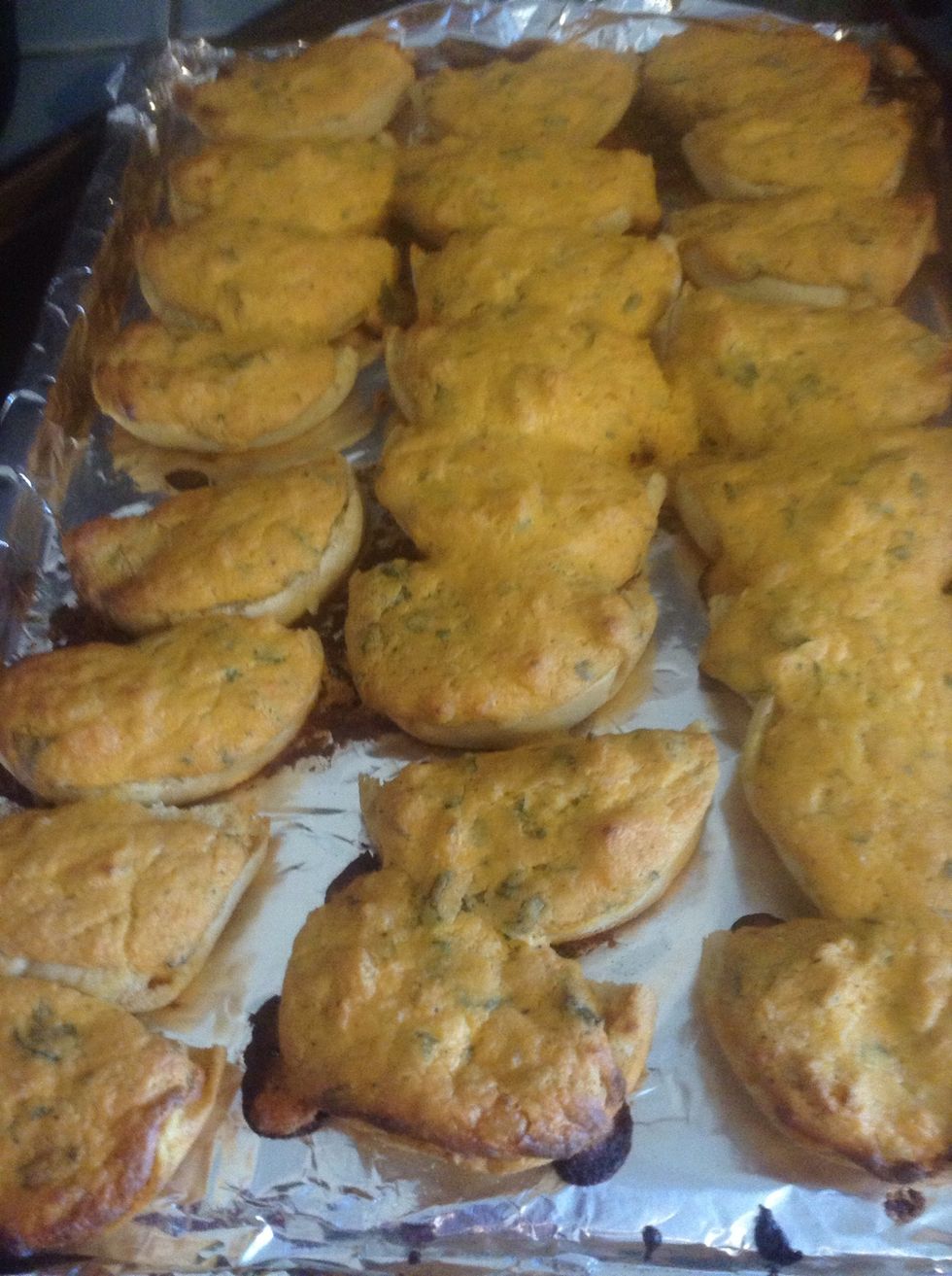 Like this. It's hard to see in the photo but the cheese has formed a crunchy crust.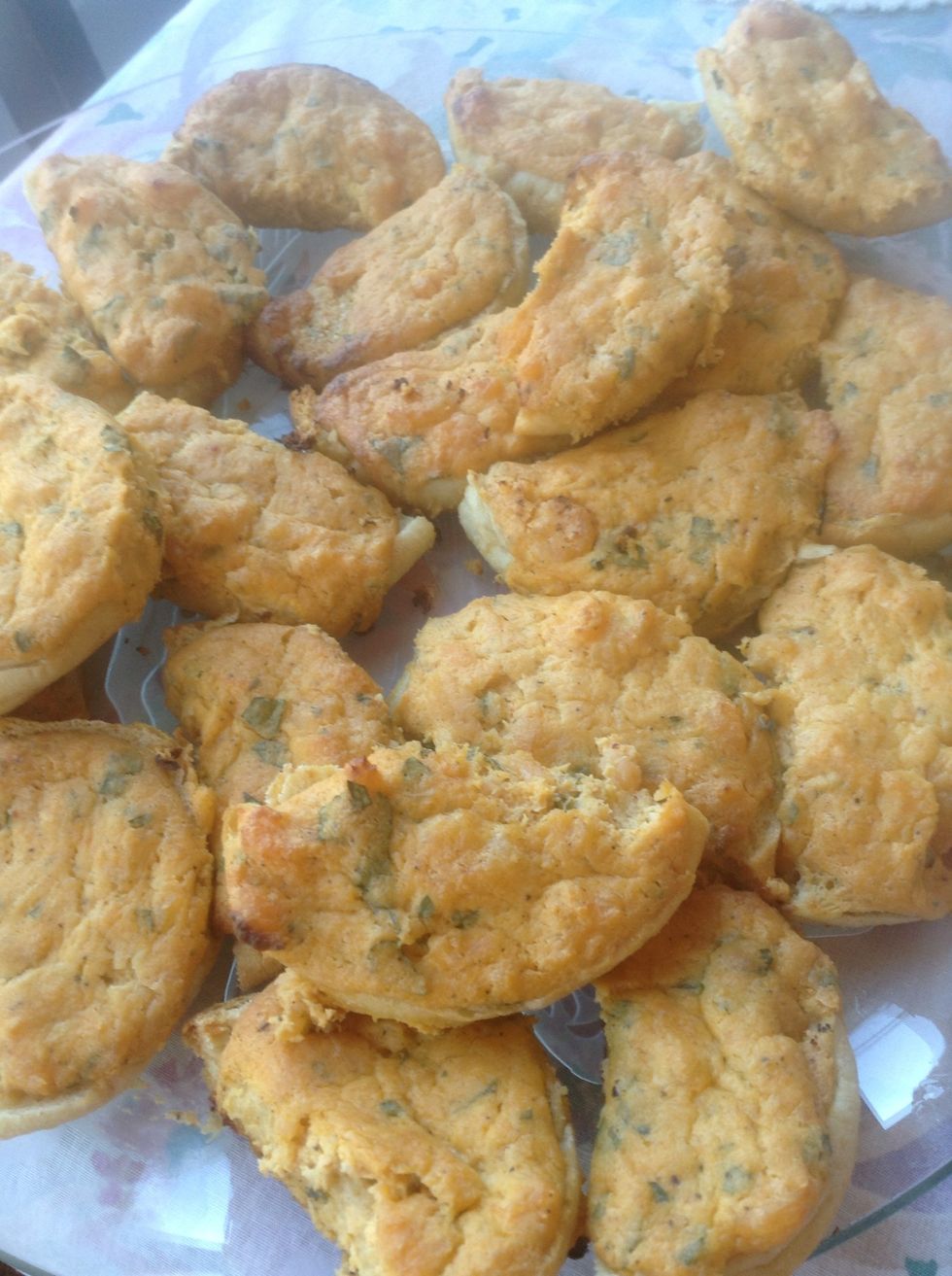 Sprinkle some chopped green onions on top and serve. A delicious appetizer or snack for your next gathering or party! Plus it's quick and easy to make! Enjoy!
1.0 Can of crab meat (6 oz.)
1.0 cheese spread (5 or 6 oz. jar or tub)
2.0Tbsp Butter
2.0Tbsp Mayonnaise
1.0tsp Onion Powder
1.0tsp Garlic Powder
1.0tsp Worcestershire sauce
Hot sauce (a few shakes to taste)
1/2tsp Black pepper
2.0Tbsp Chopped fresh parsley
6.0 English muffins, split
Green onions, to garnish
1.0 Can small shrimp, 4 oz. (optional)
Felicia Gustin
I love to create! All kinds of things. Food, crafts, jewelry, art, photos, theater, events, history, social justice. My proudest creation is my daughter!