How to make crab stock
Homemade stock tastes better and is cheaper then any store bought version
44
I had to defrost the seafood, I used the same water for the broth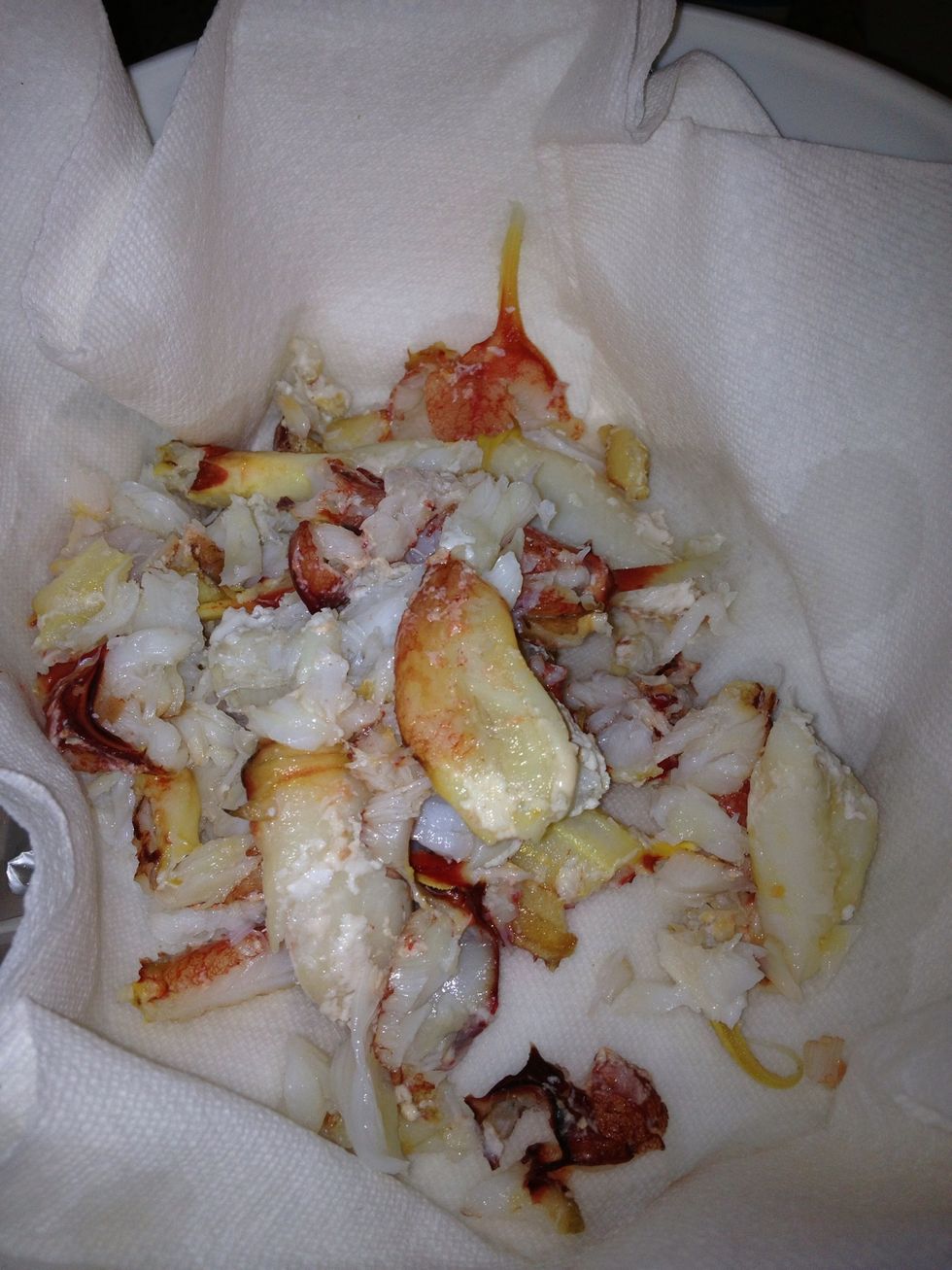 I Picked out the meat wrapped it in paper towels and fridged it to use later. You could also use spent tails and shells from a previous seafood fest.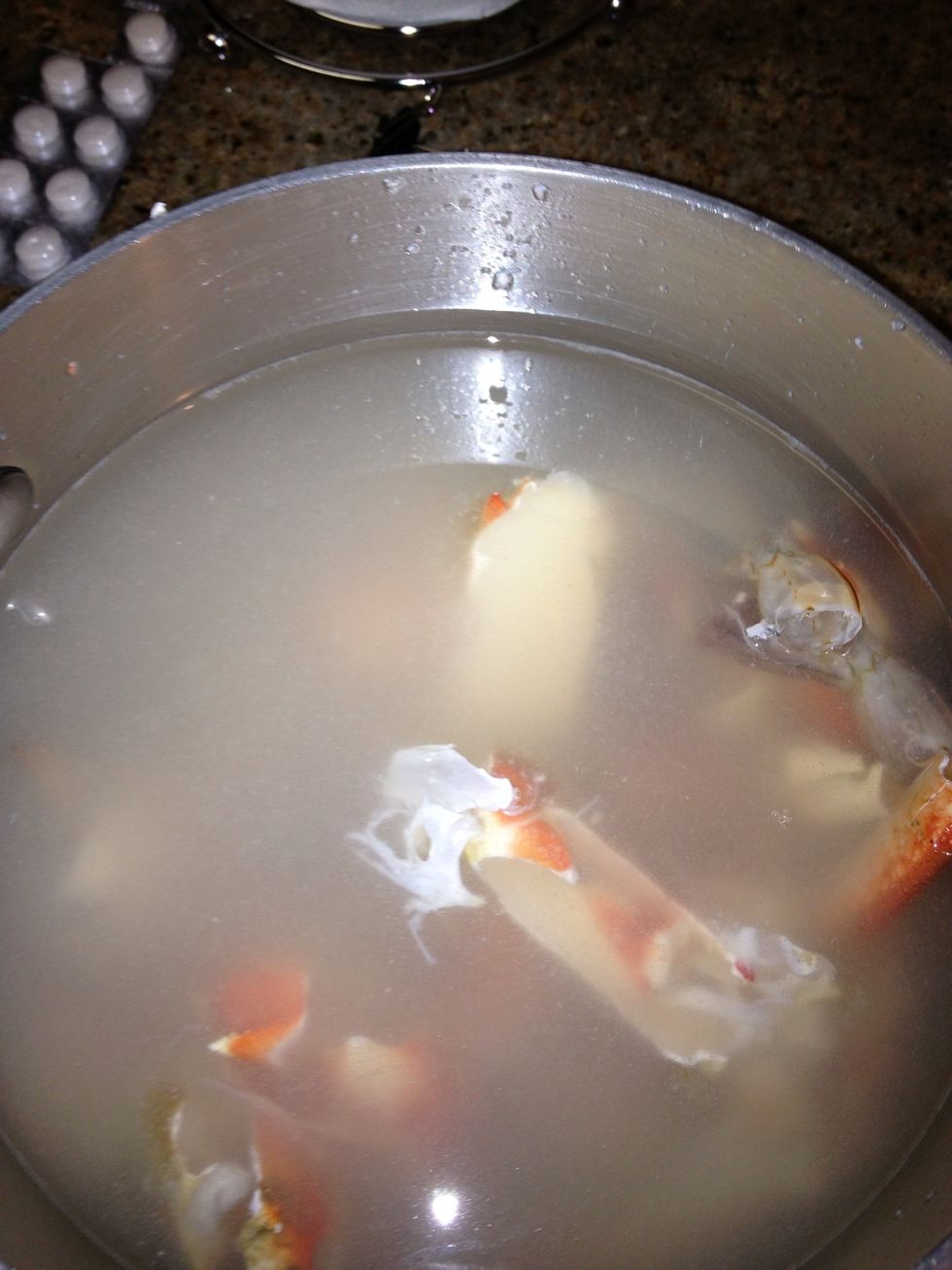 The water should cover the shells by a inch, start the stove on high. Repeat after me: I will never toss any bones/ shells again!
Prep Aromatics: chopped Onion, chopped Tomato, Bay leaf, Whole pepper, Thyme, and salt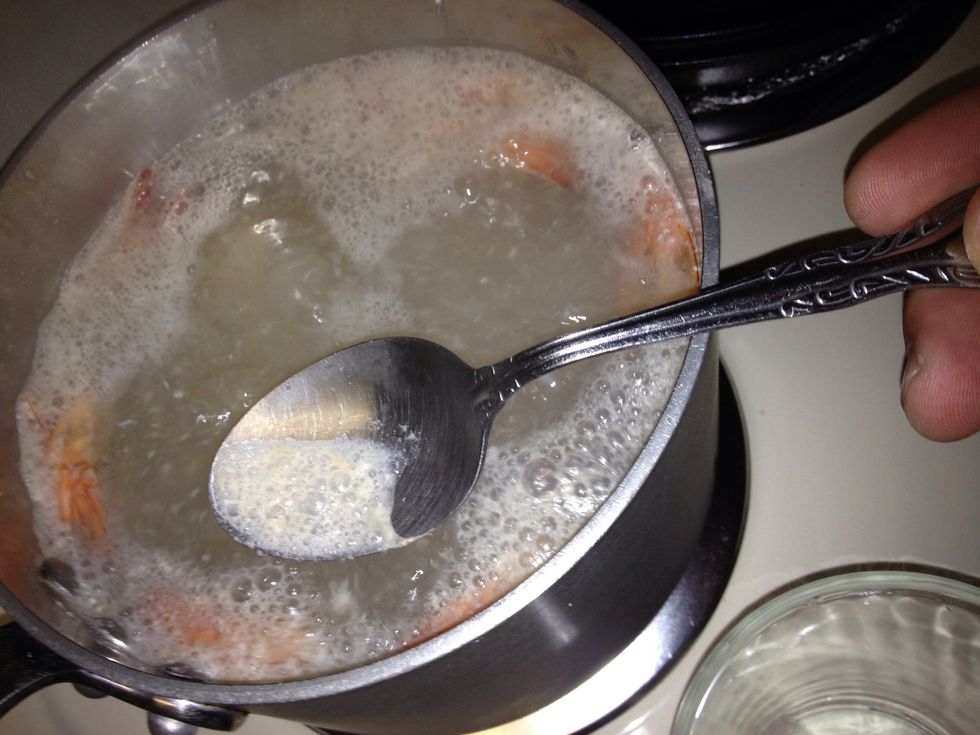 Skim off white protein froth
After 10 min add aromatics and simmer for an hour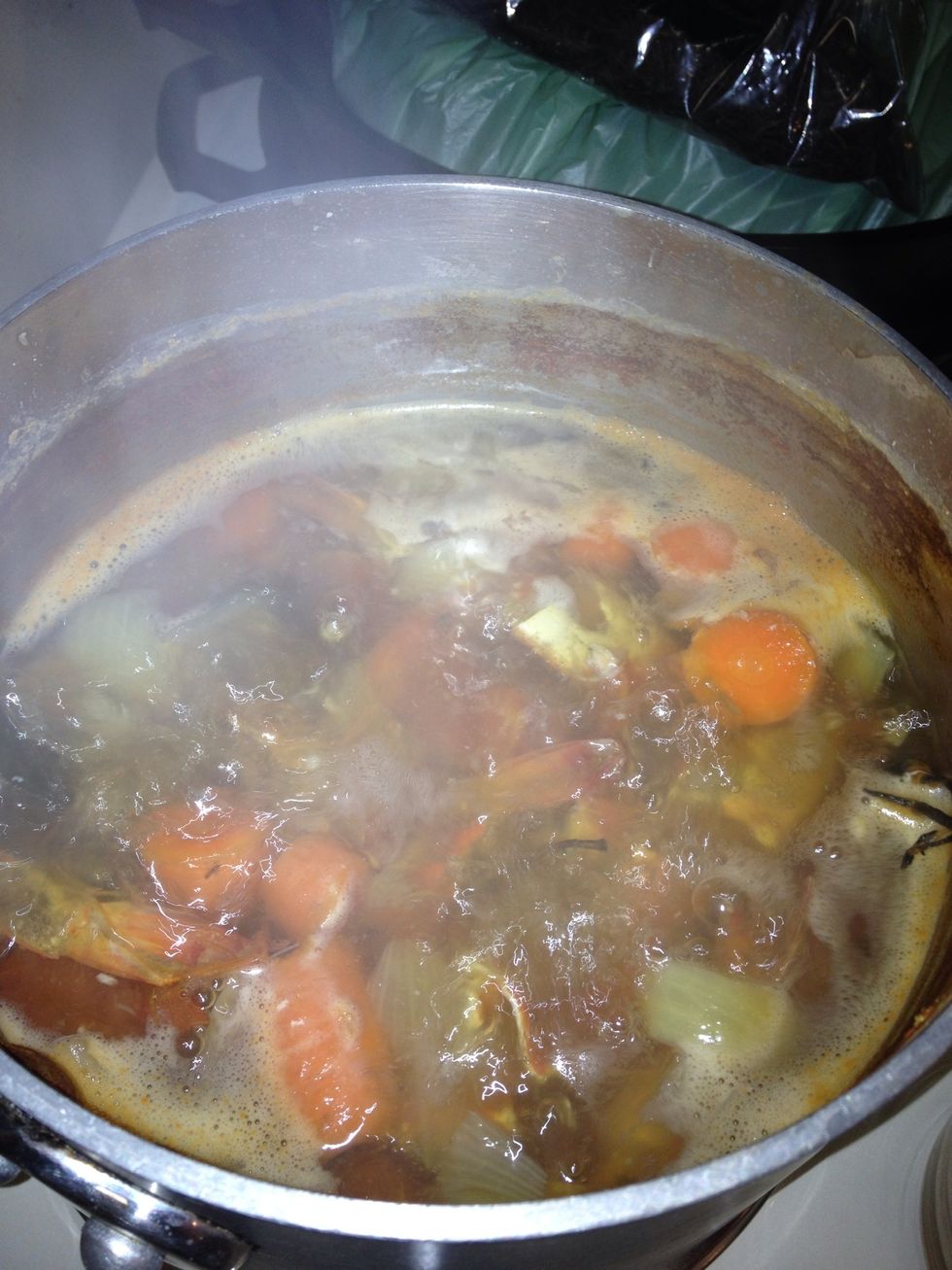 After an hour, the stocks lost about an inch of volume. Taste, if not rich enough simmer longer.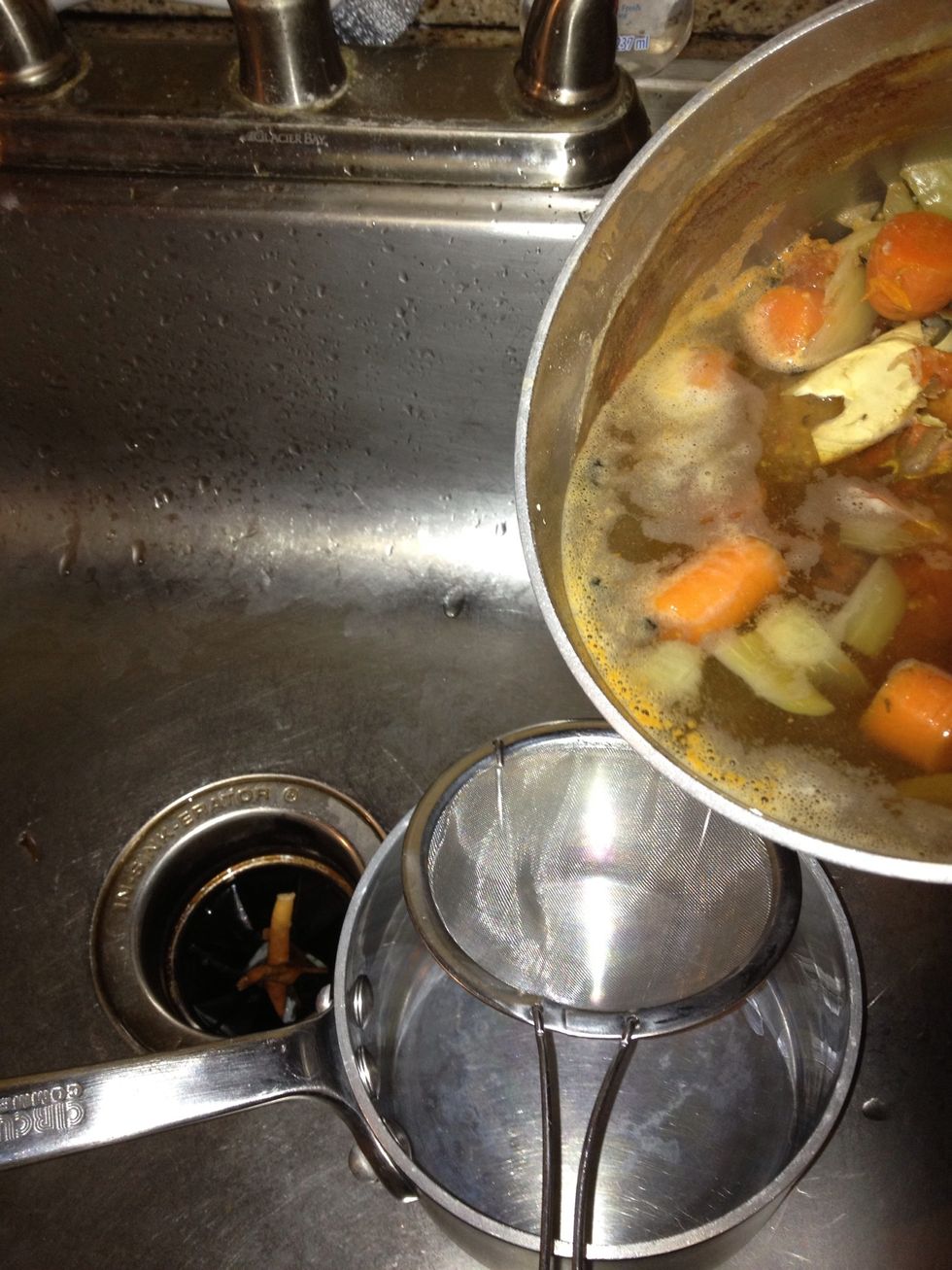 Strain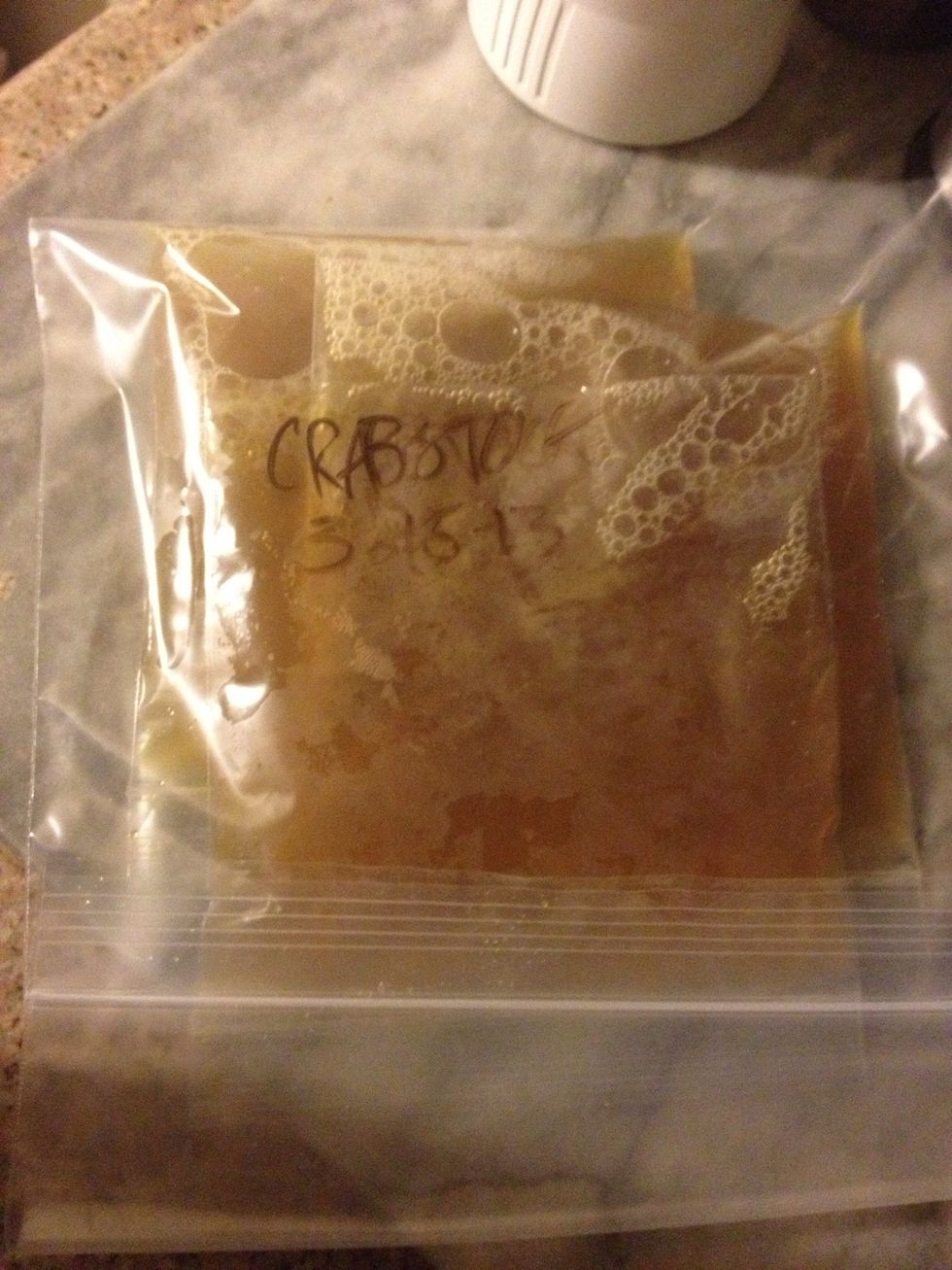 I freezed most of the stock once cool. Double bagged into 1 cup servings, ID and date bag use within 2 months.
Or use immediately, fridge any leftovers and use within 3 days.
1.0lb Crab shell or so
20.0 Shrimp tails or so
3/4 Onion chopped
2.0 Tomato chopped
2.0 Celery stalks
2.0 Thyme stems
2.0tsp Whole pepper
1/2tsp Salt
2.0qt Water