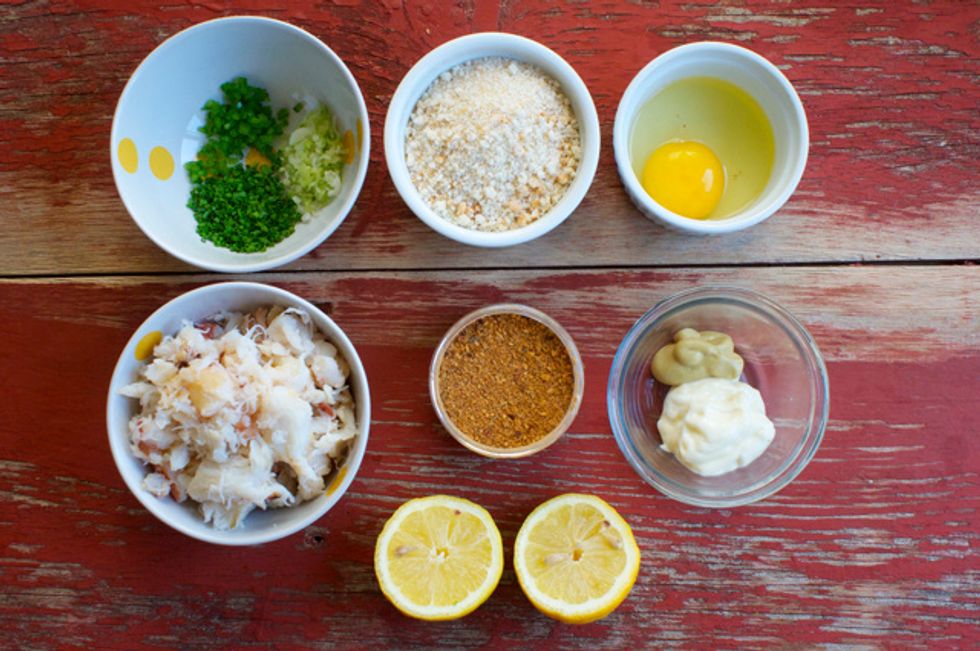 First, prep all your ingredients. Dice the chives and green onions, the jalapeño and the measure out the Dijon and mayo.
Important Tip: Sort through the crab meat to make sure there are no little shell pieces left over. Nobody likes to crack a tooth!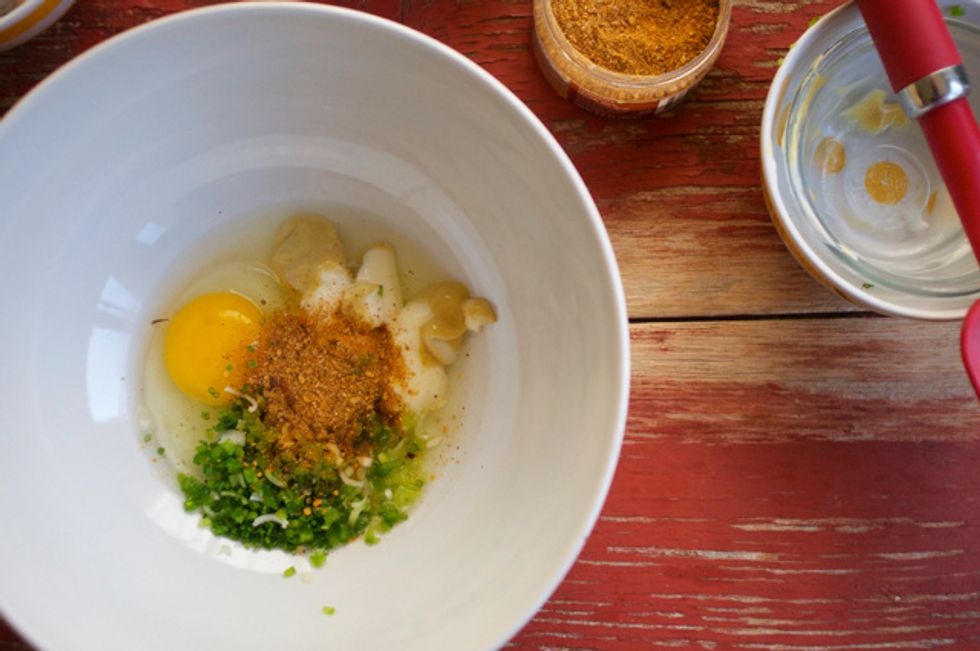 Use a mixing bowl large enough to hold all your ingredients (minus the crab meat).
You can buy American Bounty seasoning blend or any of our seasoning blends directly on our website: worldseasonings.com. Save 35% on your order by using the promo code 'WORLD' at the checkout.
Combining all the ingredients in the bowl, gently mix the ingredients together.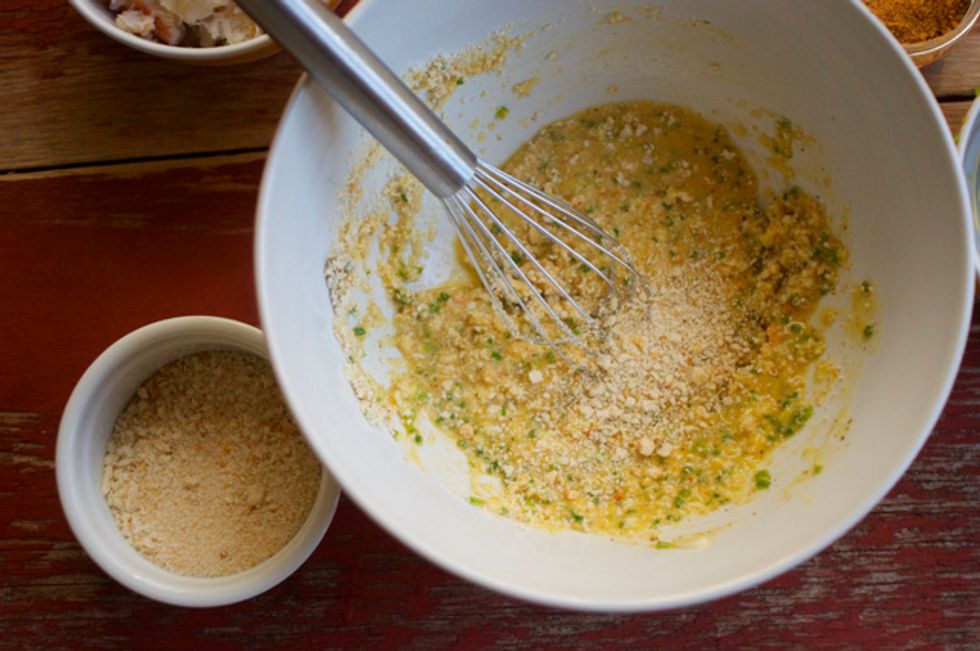 You might need to use a little more or less of breadcrumbs depending how wet the mixture looks. Don't make the mixture too runny because you have to form it into cakes. We used about a half cup.
Before you form the crab cakes, let the mixture sit for 10 minutes to allow the breadcrumbs to soak up the liquid from the egg and lemon juice.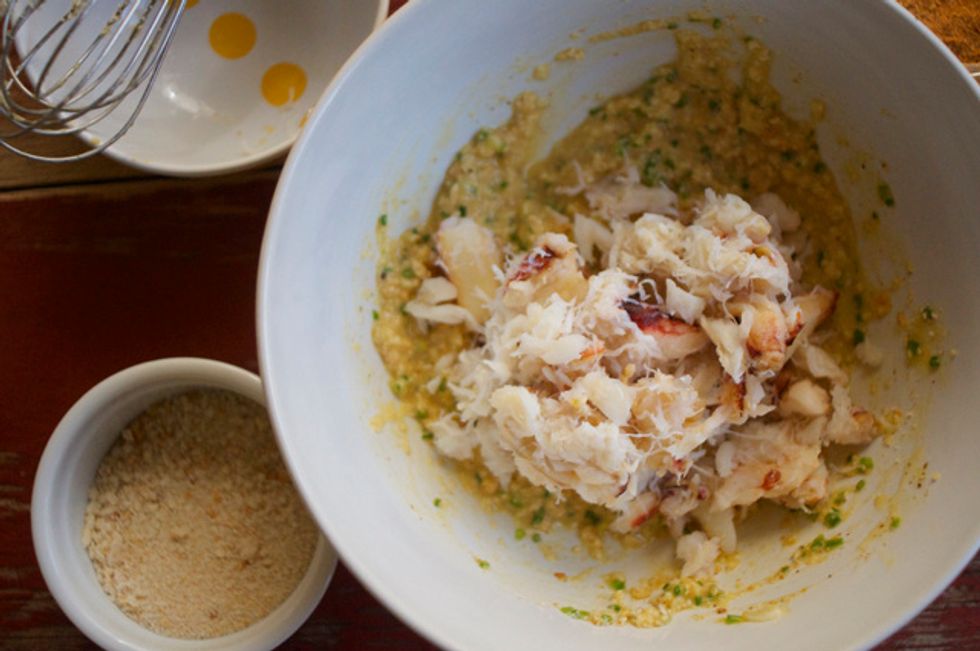 Add the crab meat to wet mixture.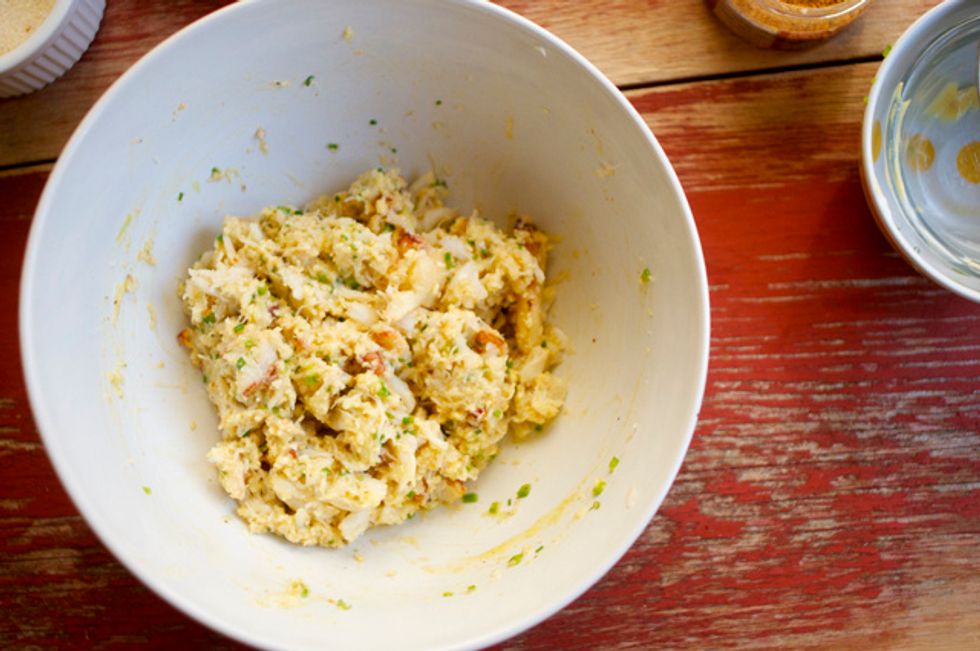 Mix everything well making sure the crab meat is nicely coated.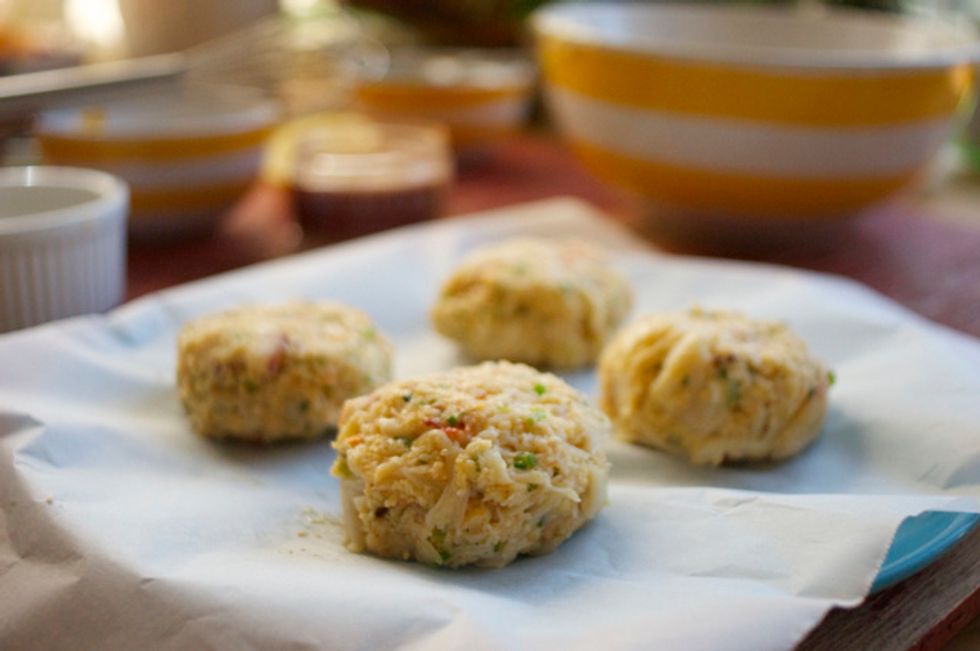 Using the 1/4 measure cup, scoop out some of the crab mixture. Shape it into a little crab cake with your hands (see photo example). Set on a plate and repeat until all the crab cakes are formed.
Add some oil to a nonstick pan and bring it to a high heat. Put the cakes in the pan and they will start to fry. Tip: If the oil isn't hot enough, the crab cakes will absorb the oil and make a mess.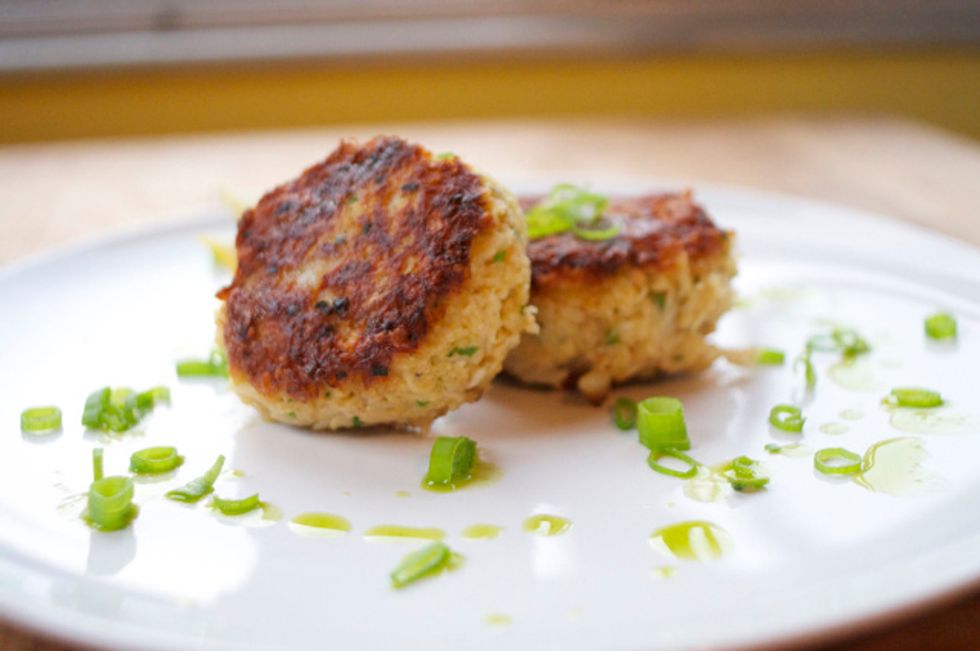 And there you go! These crab cakes are so versatile that you can eat them as is, put them in between slider buns as a sandwich or as a topping to a fresh crab cake salad. Happy cooking!
1/2c Lump crab meat,
1.0 Egg
1/2c gluten free Panko (or regular Panko) breadcrumbs
1/2 Jalapeño, seeded and diced really small
1/4c Chives, diced
1.0 Green onion, thinly diced
1.0tsp Dijon
1/2c Mayo
1/5tsp American Bounty seasoning blend
Couple squeezes of lemon
World Seasonings
World Seasonings offers 9 amazing gluten free, kosher and all-natural seasoning blends that will make breakfast, lunch and dinner extraordinary.
San Diego, CA - everywhere