Make Crab Cake Appetizers With Spicy Mayo
3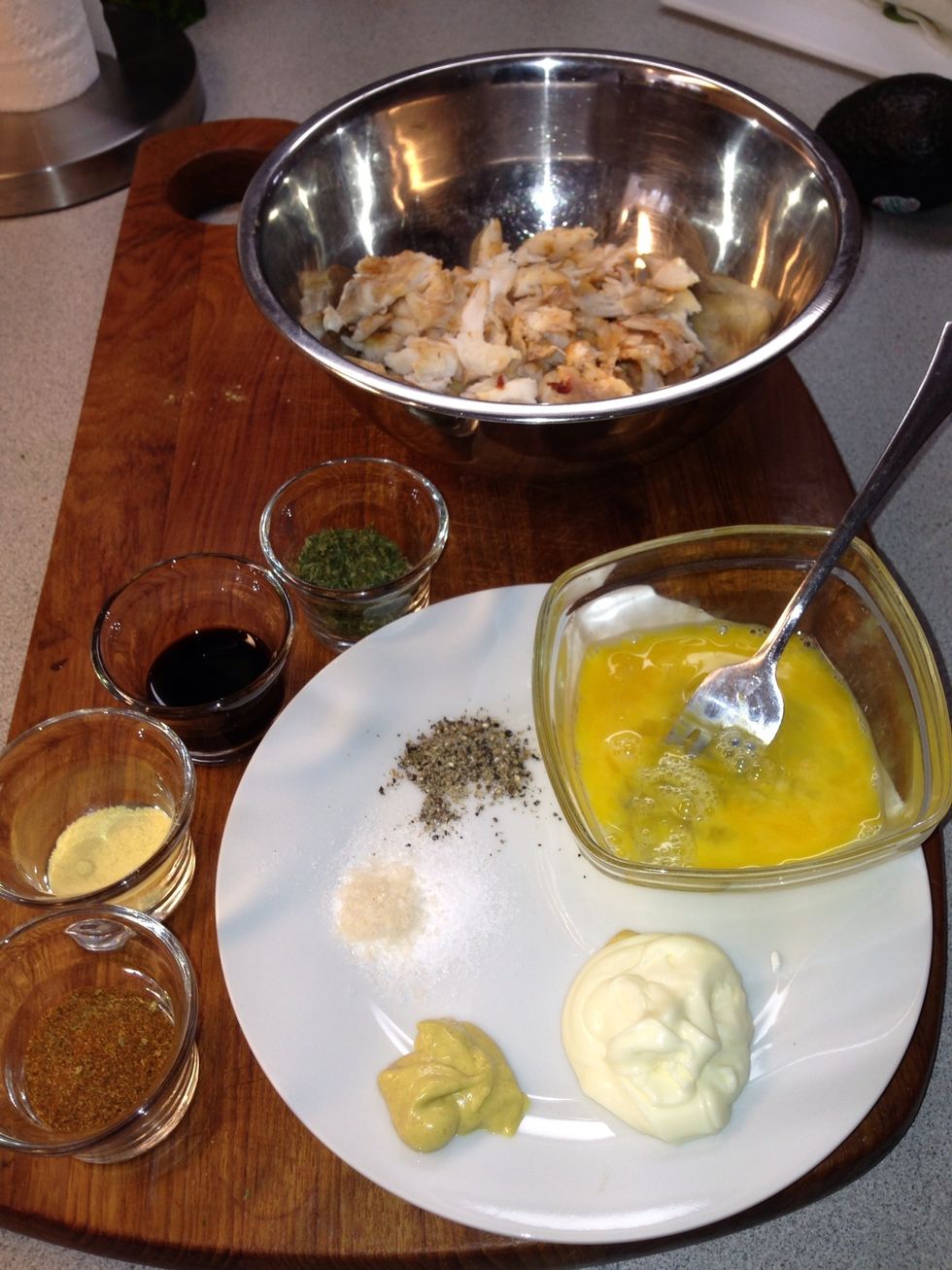 Gather your ingredients. If jumbo lump is too rich for your wallet any precooked white fish such as snapper, grouper or trigger can be substituted. Heat your oil in a sauce pan to 325 - 350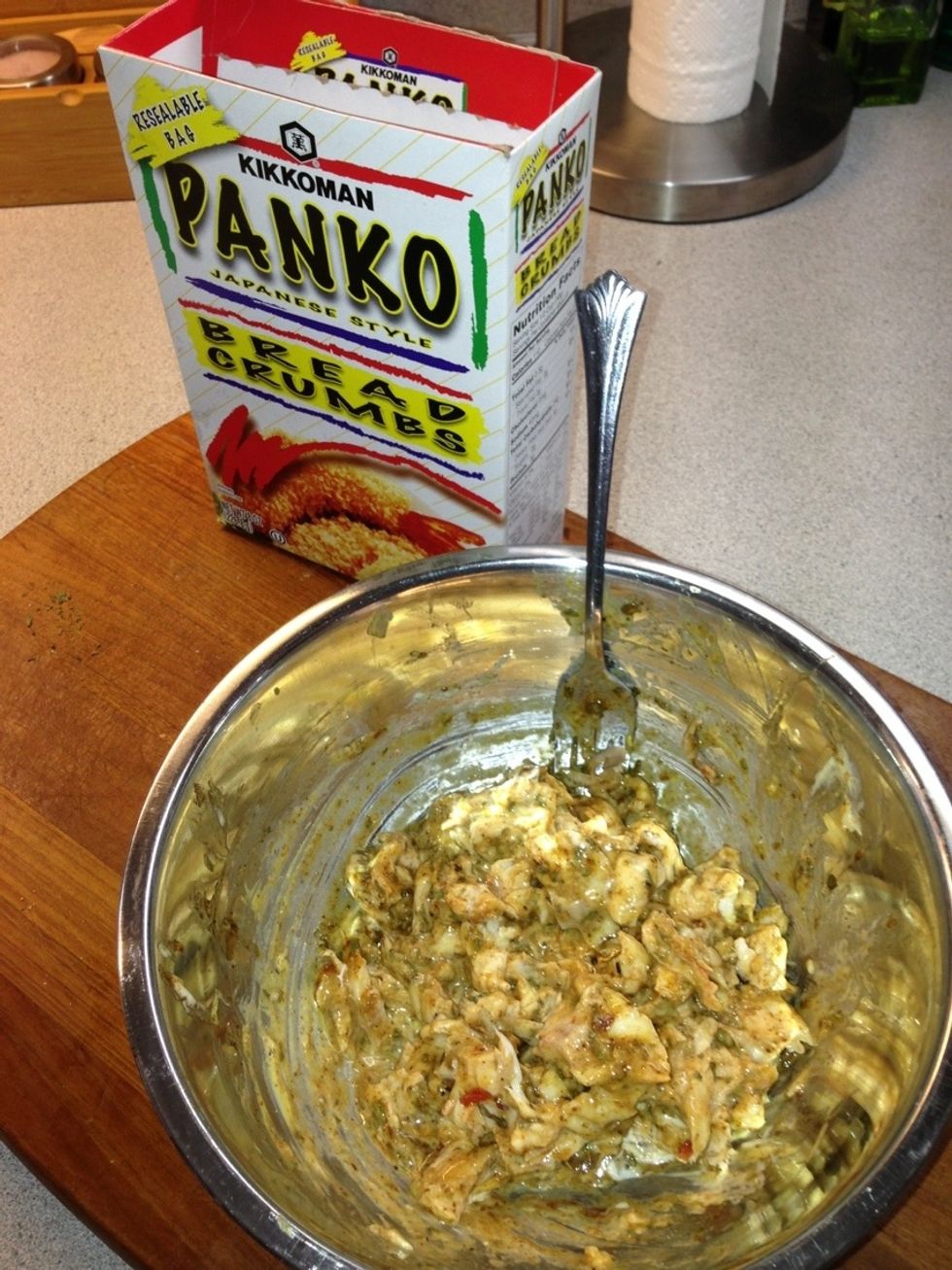 Toss all the ingredients except the Panko until well coated. The consistency should be thick enough to stick together. If its too wet then add a tsp of Panko and stir lightly until its thick enough.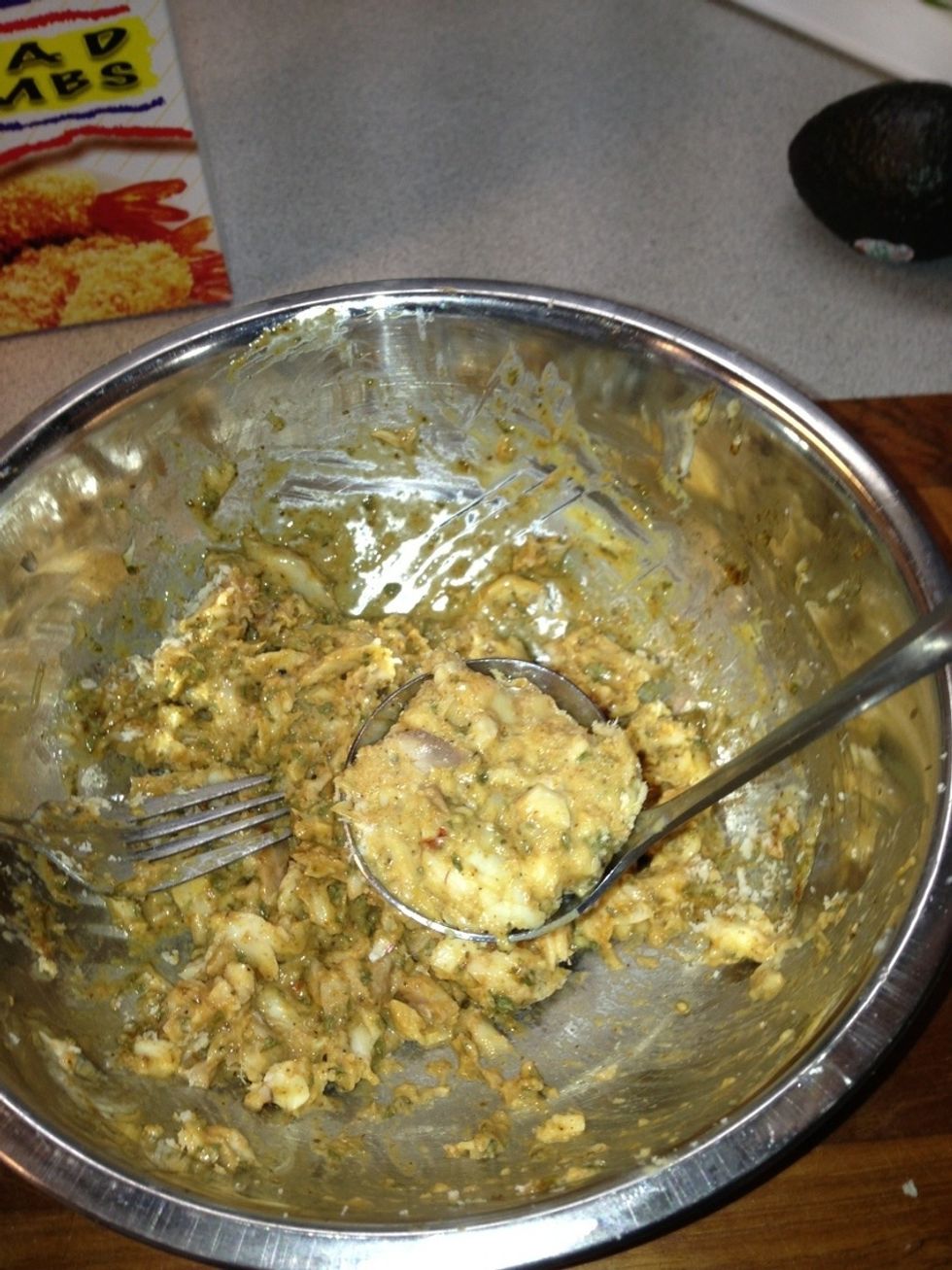 I use a gravy ladle to scoop the mix. Its about 2 tbsp but use as much as you like. Full size crab cakes use approx 1/2 cup.
Add the Panko to a separate bowl and toss the cakes several times on each side coating well.
Make the Spicy Mayo 1 cup blue plate or other real mayonnaise 1 tablespoon horseradish 1 tablespoon Dijon mustard 1 tablespoon Sriracha Salt and pepper to taste Mix ingredients well and chill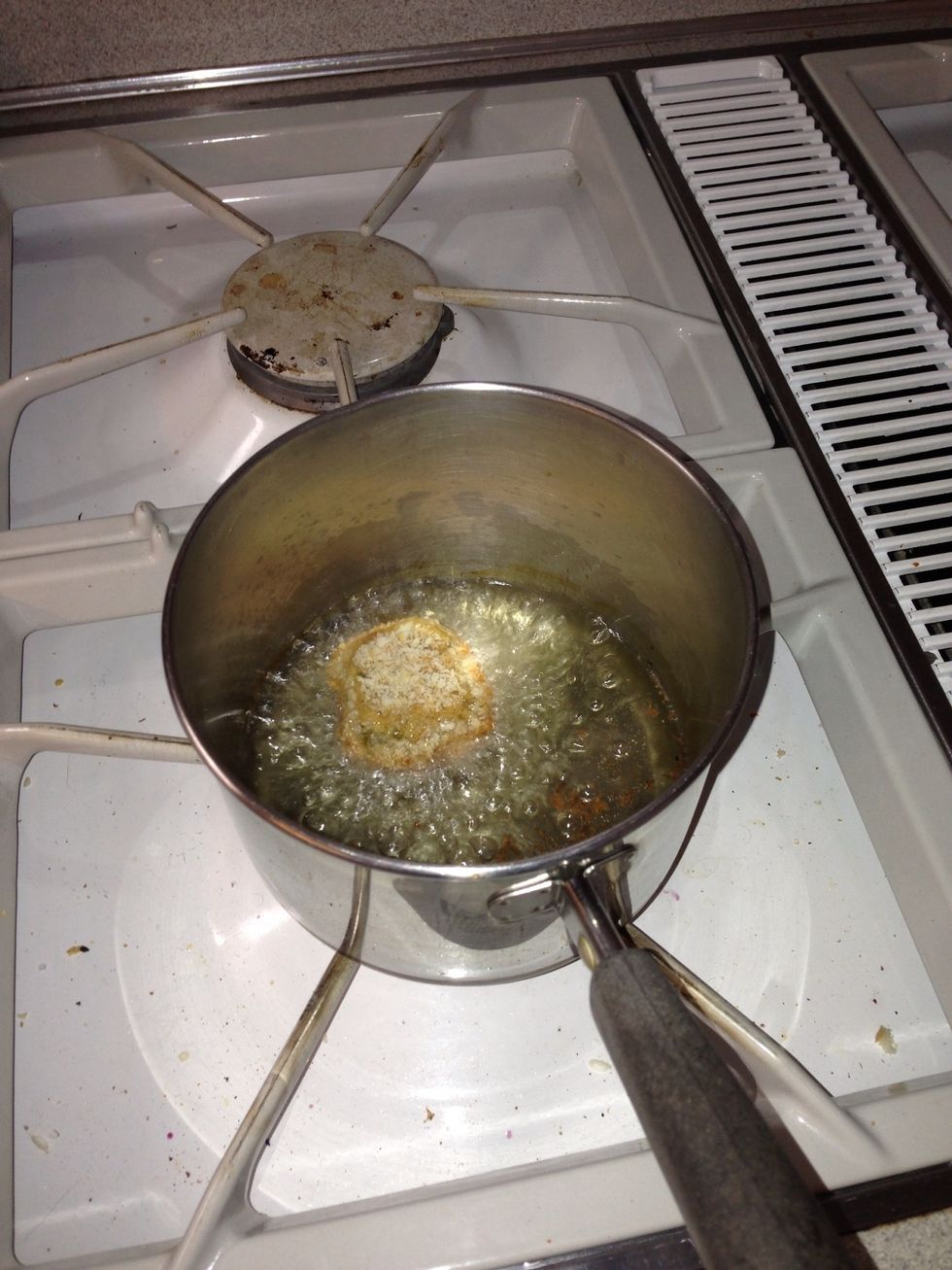 Gently drop the cakes in hot oil 325-350 turning once until golden brown about 2-4 min each side. Place cakes on paper towels drain excess grease.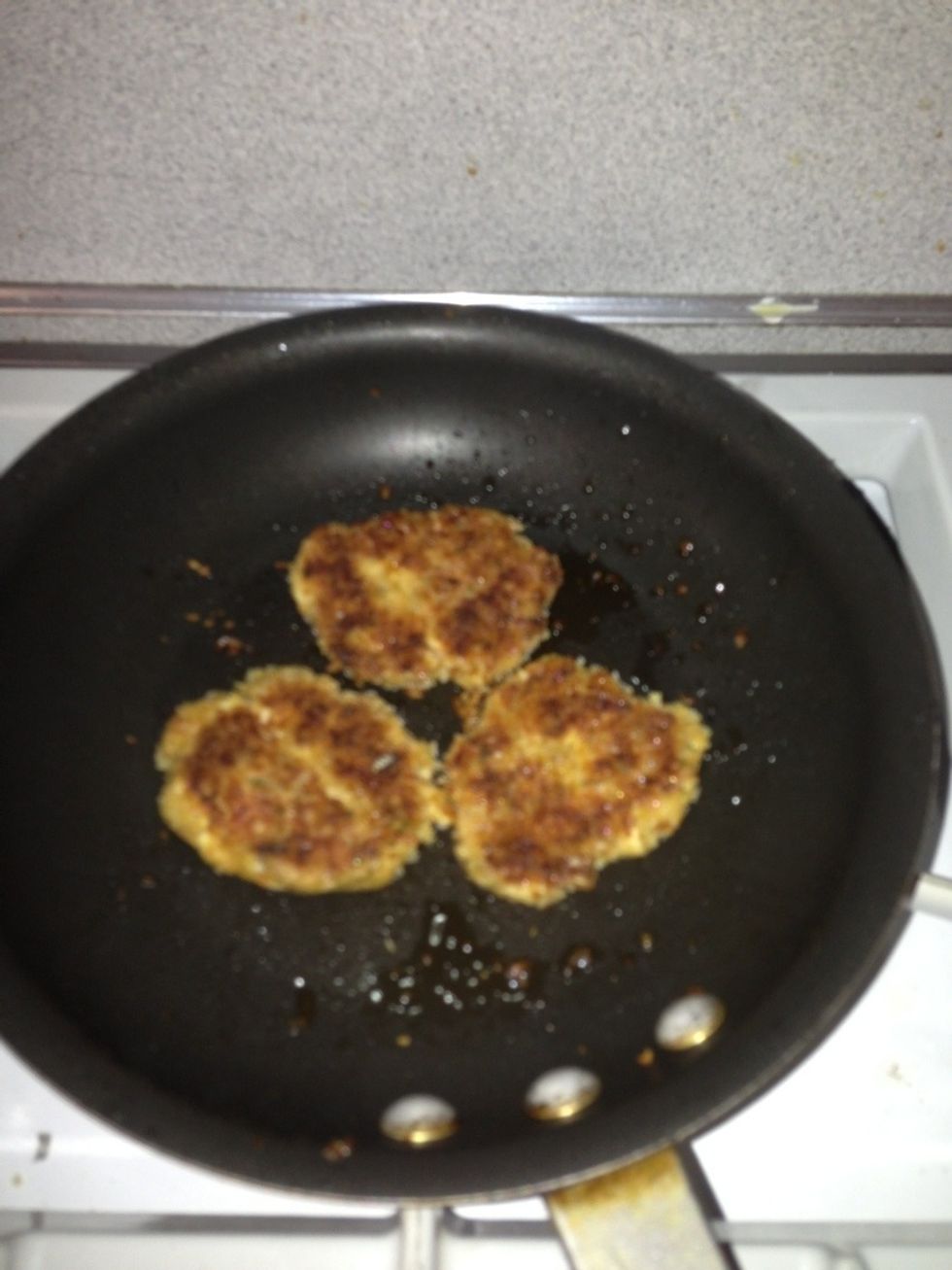 Alternately the cakes can be pan seared in a little butter.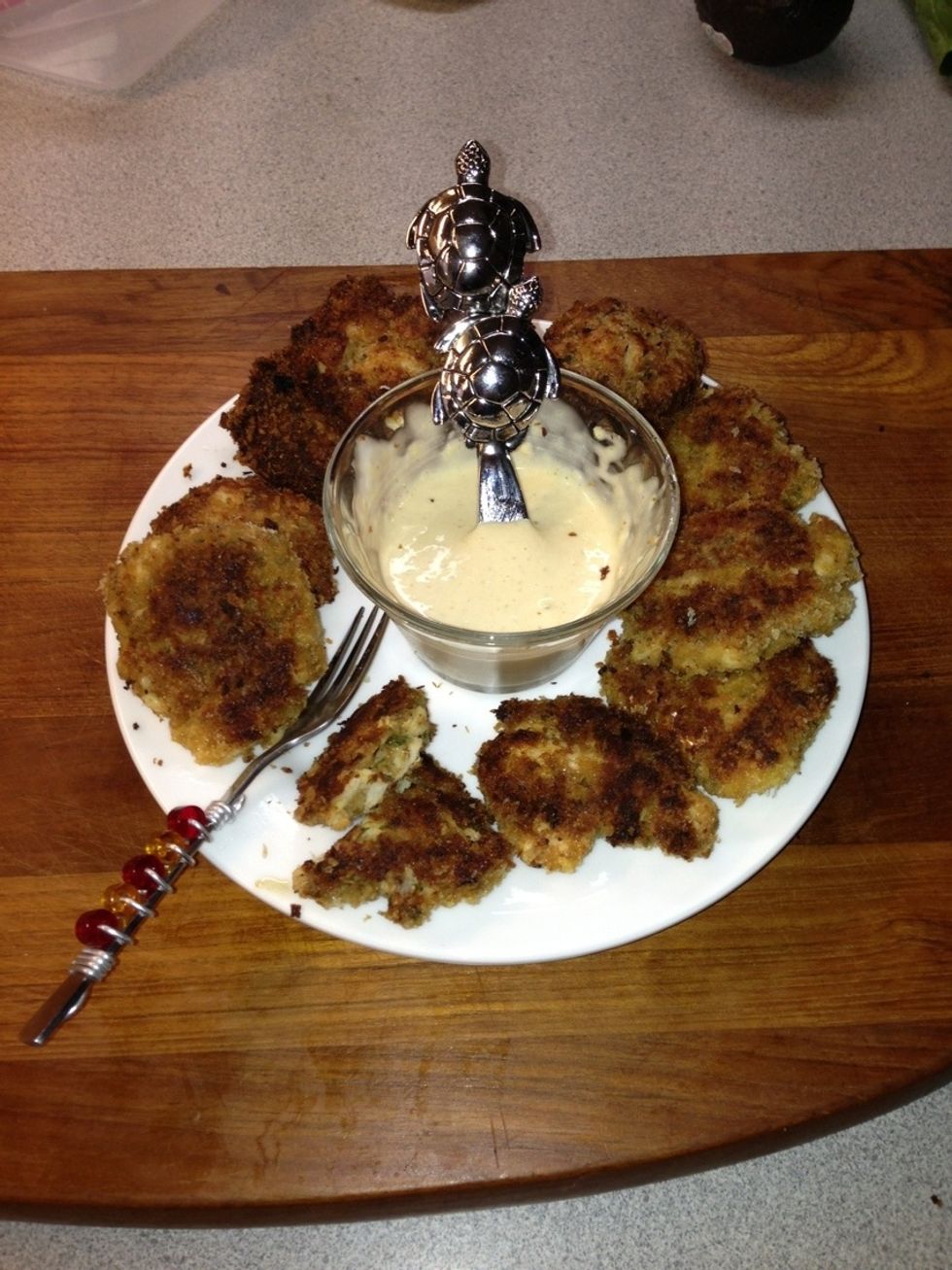 Serve with spicy mayo. Bon a petit!
1.0lb Jumbo lump crab meat or precooked fish
1/2 Box Panko breadcrumbs
2.0Tbsp Parsley flakes
2.0tsp Old bay seasoning
1.0tsp Dijon mustard
1.0tsp Dry mustard
1.0Tbsp Worcestershire sauce
1.0tsp Lemon juice
1.0tsp Salt
1/4tsp Pepper
2.0Tbsp Mayonnaise (real)
See Step 8 for spicy mayo ingredients
1.0c Canola oil