Make Cozy Creme of Celery Soup With Smoked Sausage
12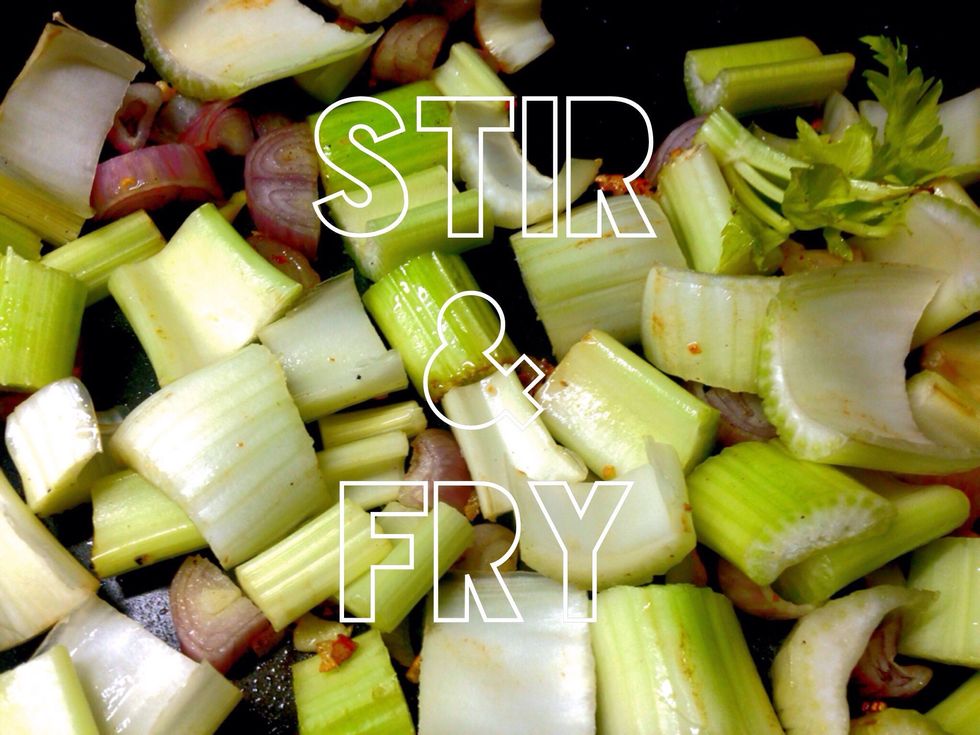 Stir fry chopped garlic and shallots in butter (or olive oil) on high until golden. Toss in celery and stir fry until edge is slightly golden.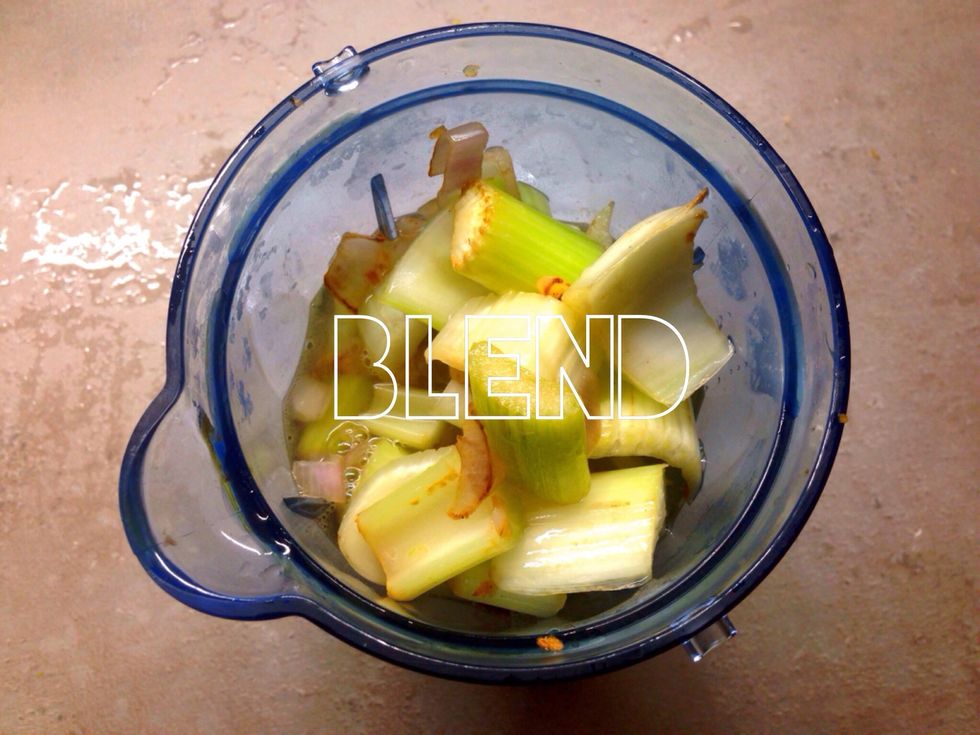 Toss the cooked ingredients into your blender. Add a chunk of Parmasan rind. Blend until it reaches the texture you like. I like it very fine and creamy but my boyfriend likes it chunky :)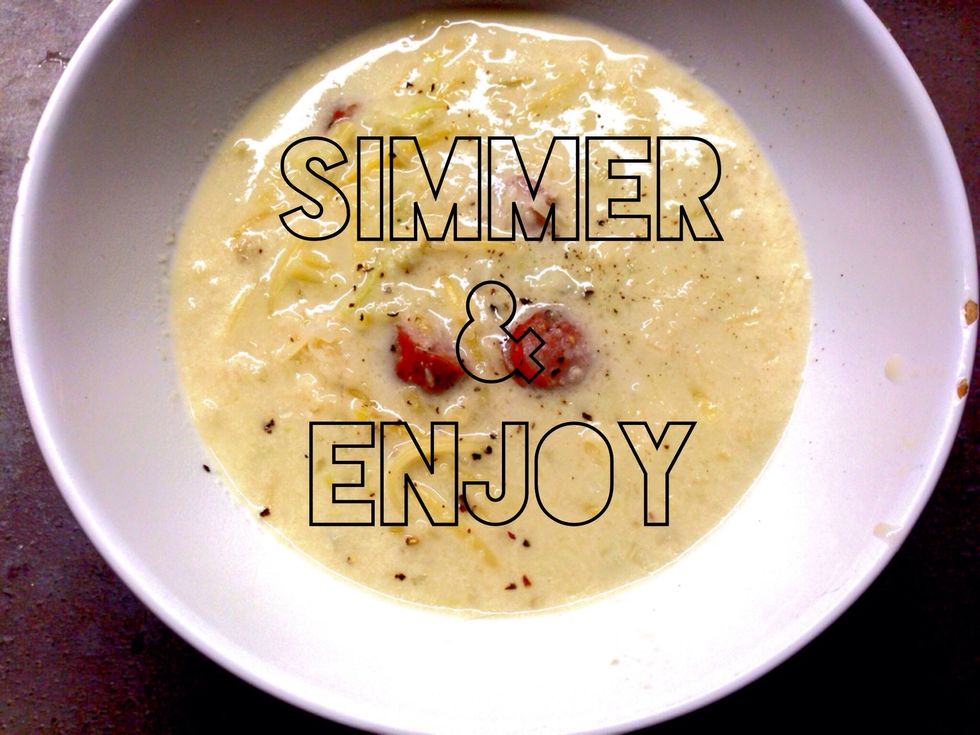 Pour mixture into a pot. Add Parmasan grind. Mix 1 tbsp of flour in a cup of water and add to pot. Add Creme and 2 cups of water. Add sausage. Bring to boil and stir. Reduce heat. Simmer for 5min
Low Fat Substitute : Reduce/Replace Creme with milk. Use more of the flour+water mixture to get the thicker consistency.
1.0bnch Chopped Celery
1/3c Fresh Cooking Creme
2.0 Chopped Shallots
1.0tsp Chopped Garlic
Fresh Ground Parmasan
Salt & Pepper
3.0 Smoke Sausage Links
Flour
Lumi Aria
Professional Nomad, Photographer, DJ, and Cookaholic.\nLoves finding delicious recipes & spices from around the world and having a thoughtfully mixed drink.