How to make cow cookies, mooo!!
A crunchy outer, soft inner biscuit that is just scrumptious. Flavored with vanilla and rum essence, this cow cookie is sure to please even Queen Elizabeth. But she's not invited!
1095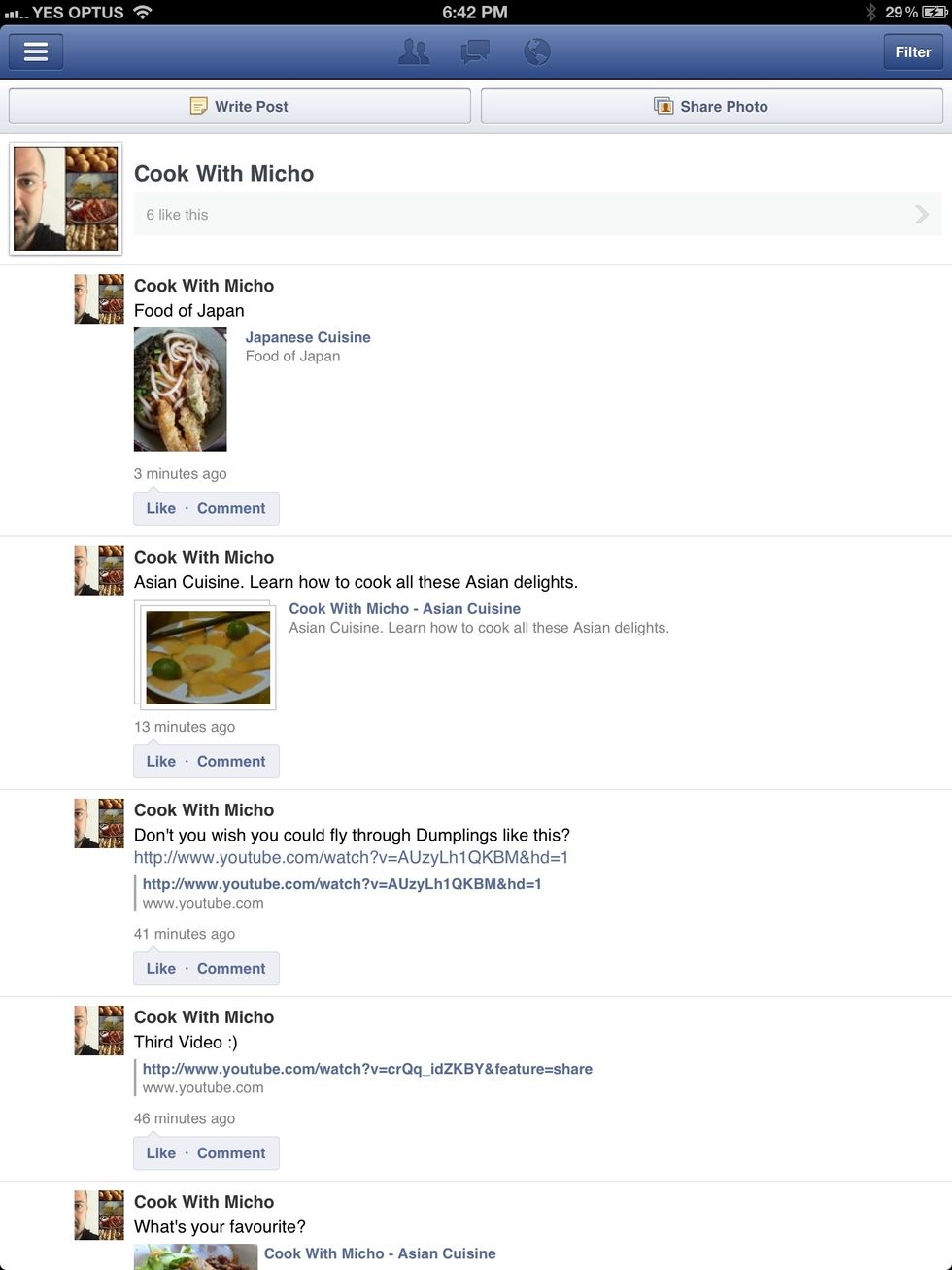 Join me on Facebook and check out the latest recipes, hints and tips and all the photos from our collection. Thanks again for all you support. www.facebook.com/cookwithmicho Let's get started.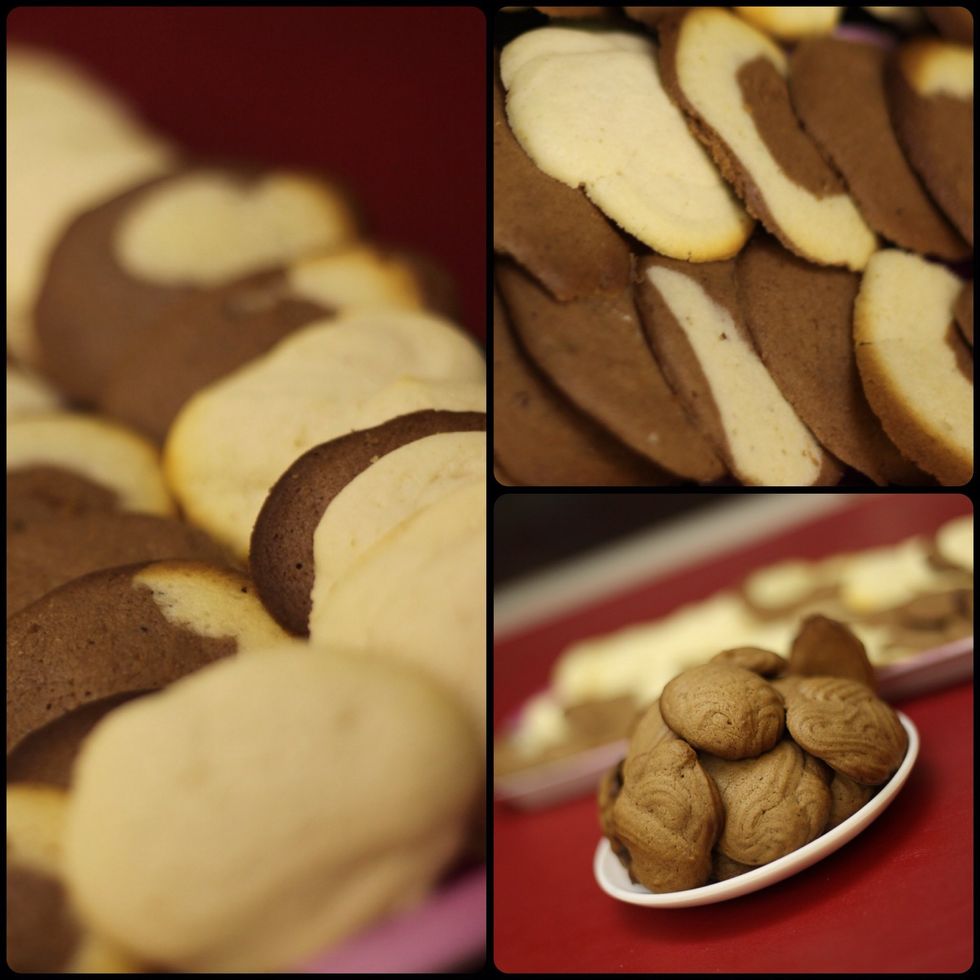 Aren't they just adorable. Mini cow print cookies that pack a punch of chocolate and vanilla. Let's get this show on the road.. Did you wash your hands?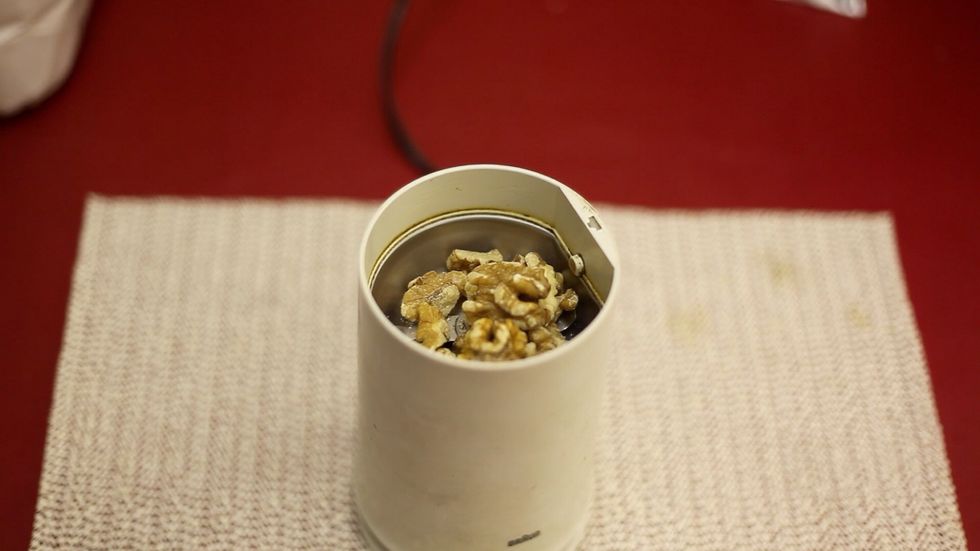 A tablespoon or two of walnuts. Walnuts add a little bitterness to the biscuit which is great for this recipe.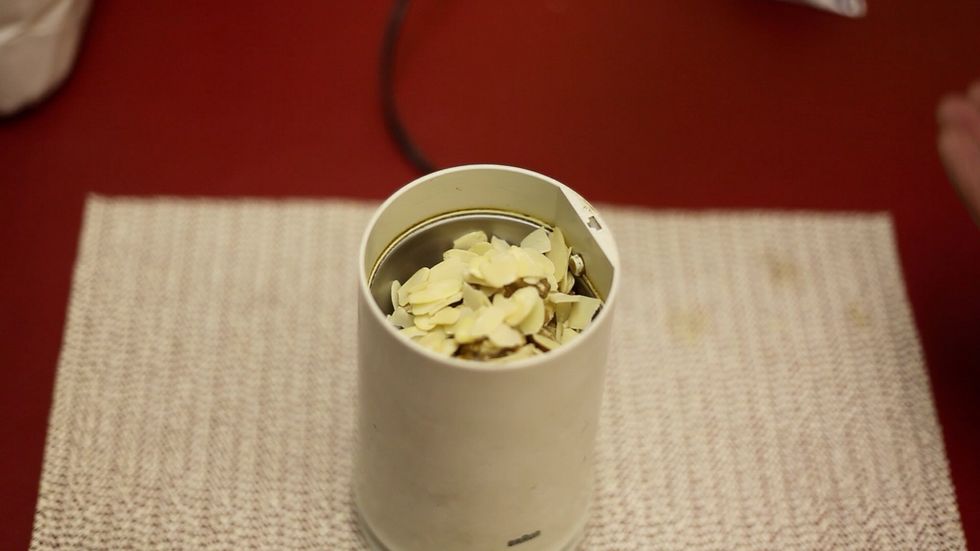 1 tablespoon of nutty sweetener, sliced almonds to balance out the bitterness of the walnuts.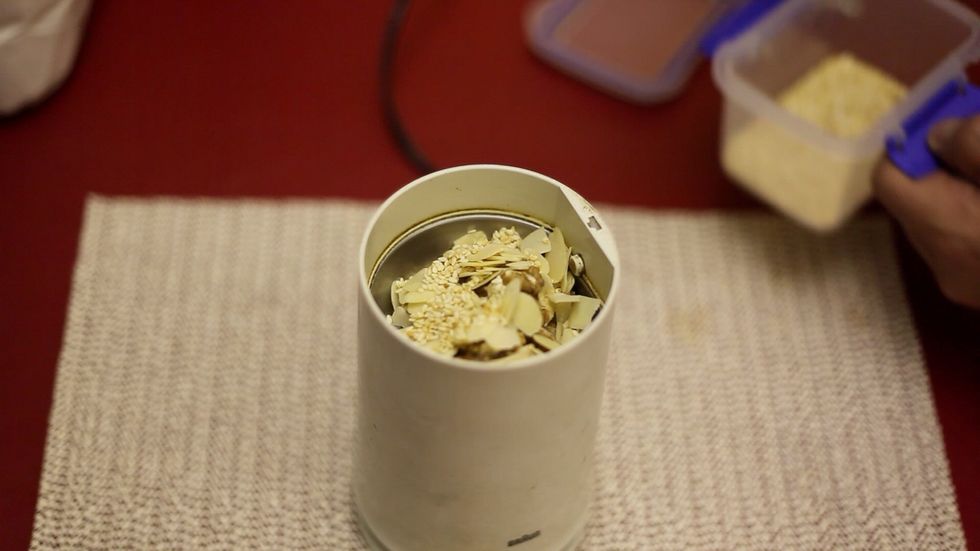 1 tablespoon of roasted sesame seeds.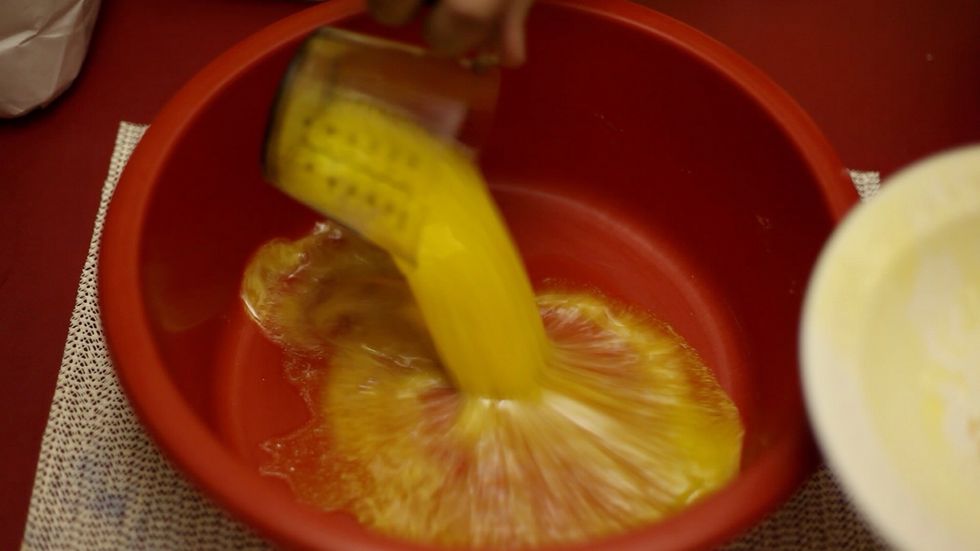 1 cup of fully melted butter. Not cooked just melted :)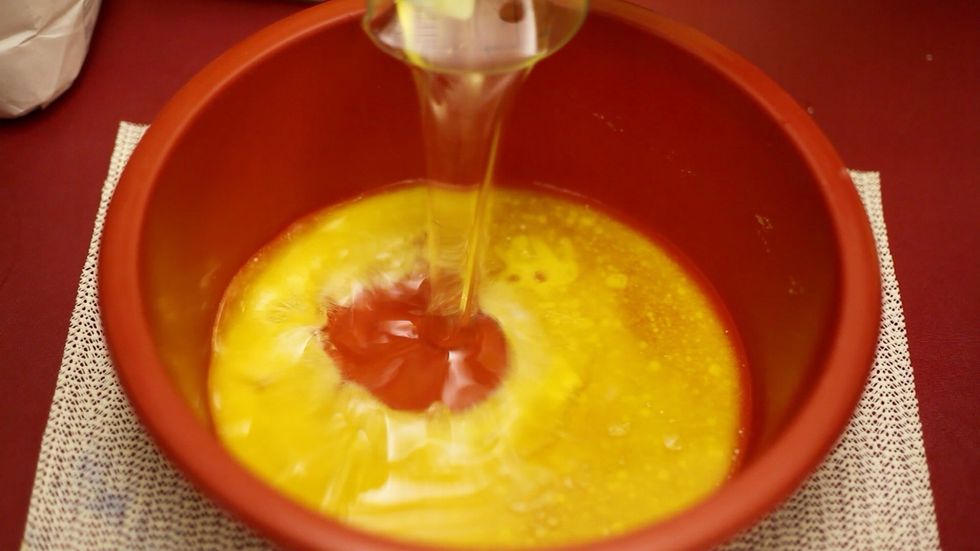 1/2 a cup of vegetable oil. Cholesterol plus!!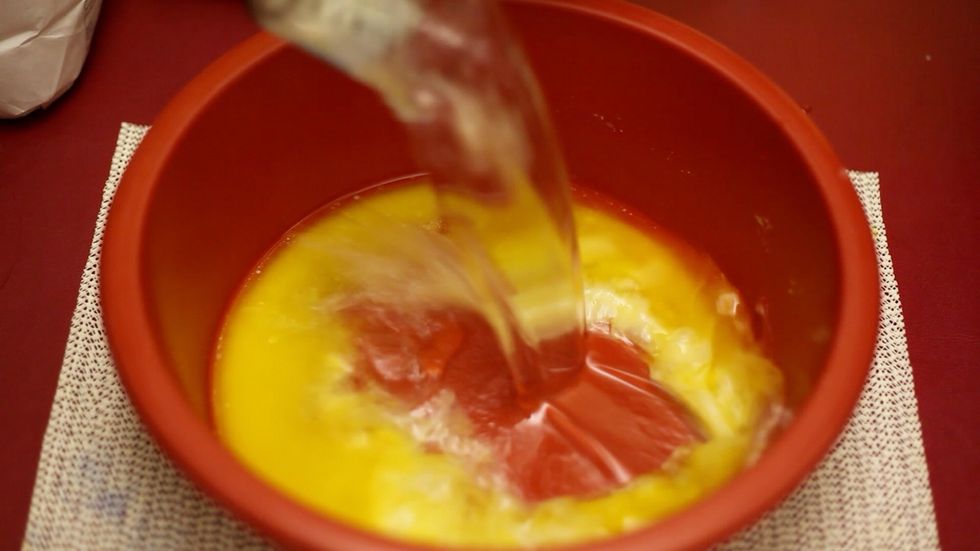 1 cup of water room temperature.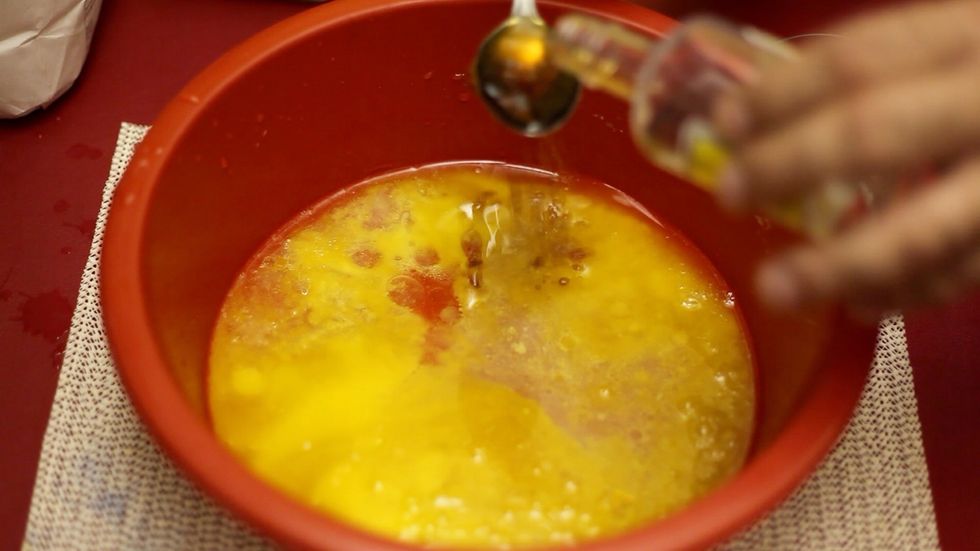 2 - 3 tablespoons of vanilla essence. You can never overdose on vanilla. Add more if you like ;)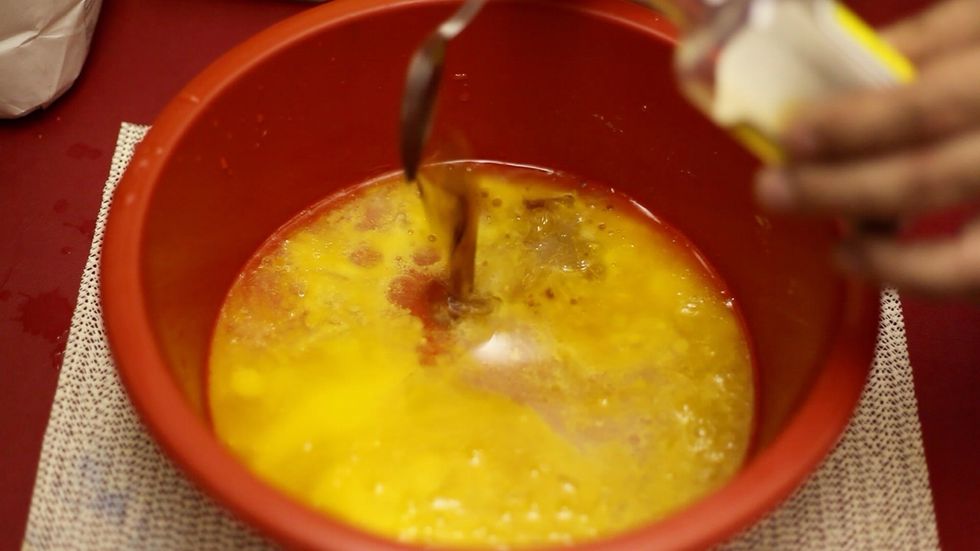 We added 3 in the end. But it's totally up to you.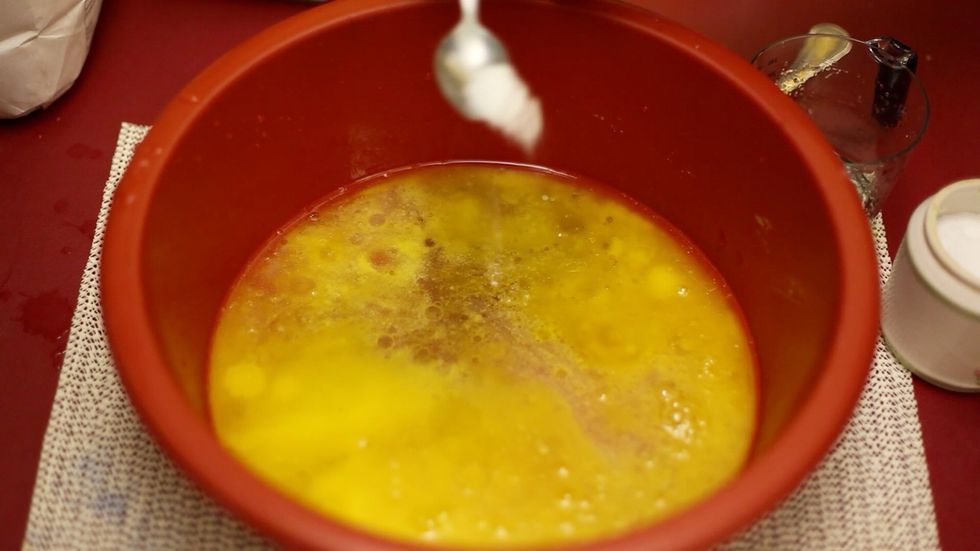 A teaspoon of salt to really make sure our blood pressure goes up lol.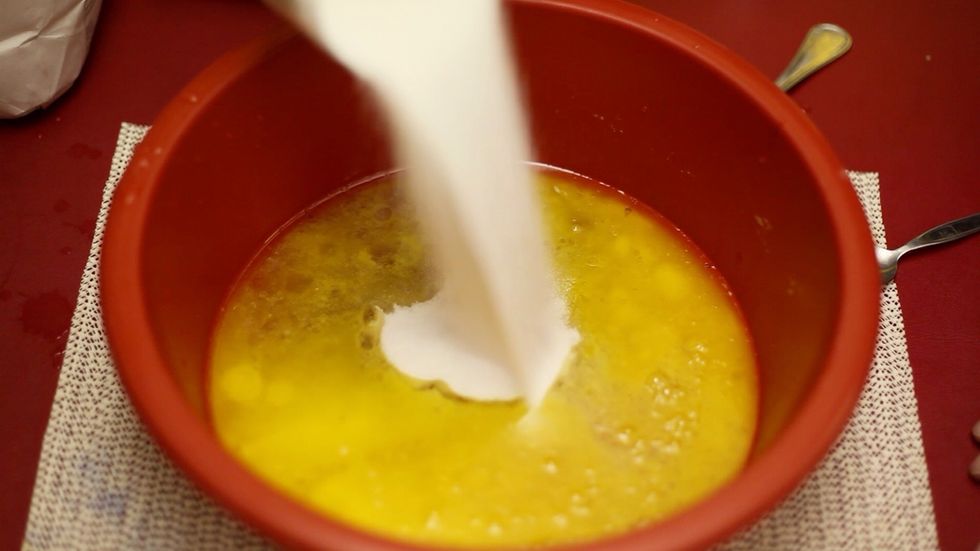 2 cups of sugar, heavenly goodness!!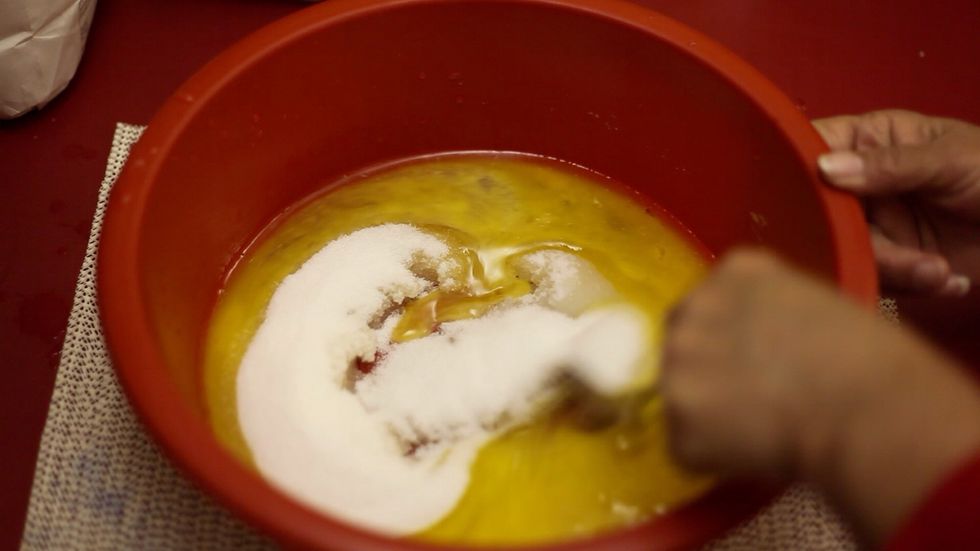 Mix it with the spoon before you get out your electric mixer. If you don't, you'll end up wearing a few cups of sugar on your clothes.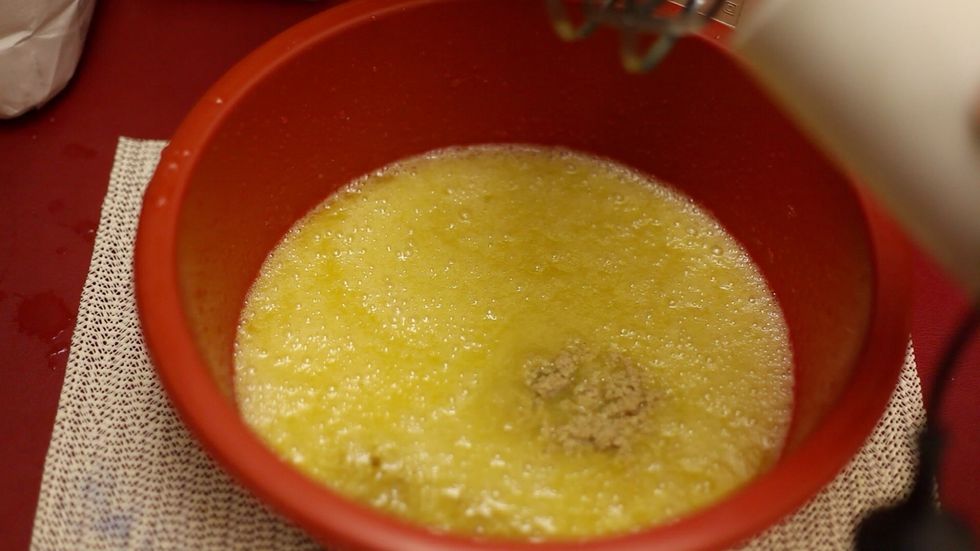 Add your ground nuts.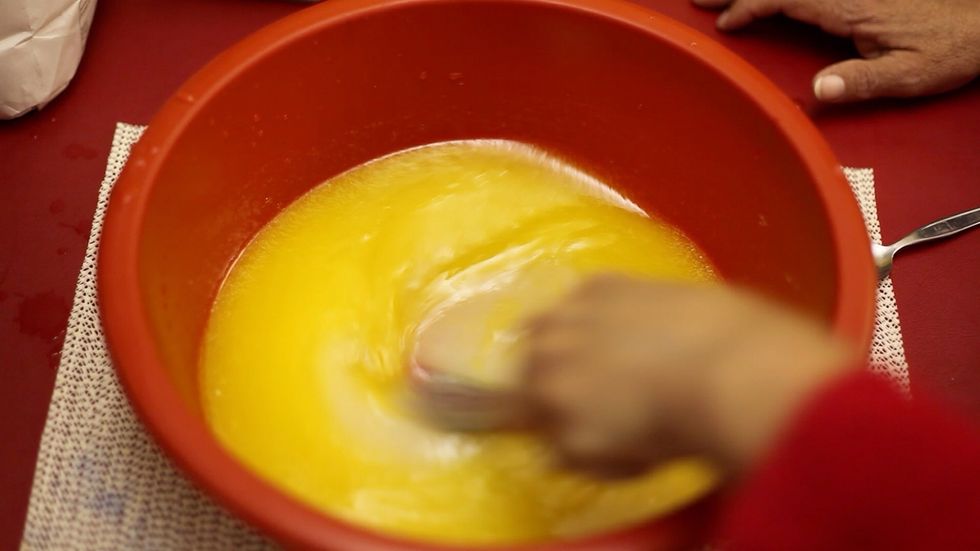 Mix until you can't see any more granules. If there are large pieces of nuts take them out. We learnt the hard way when a walnut got stuck in the piping bag.
Now mix it all up with your electric mixer to let the sugar partially dissolve and take on the rest of the flavour.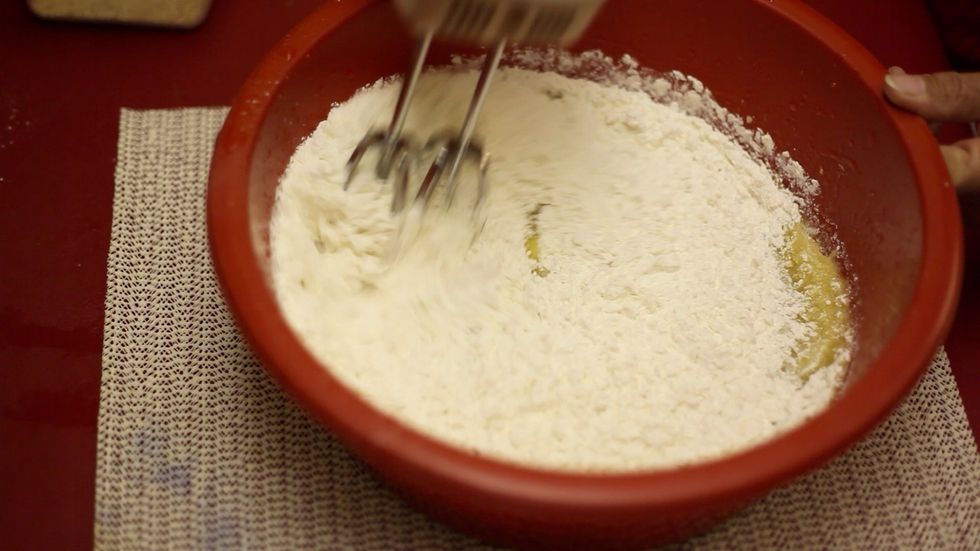 Add 2 and 1/2 cups of plain sifted flour. Stir first before you switch the mixer on. Unless you want to star in our ghost film lol.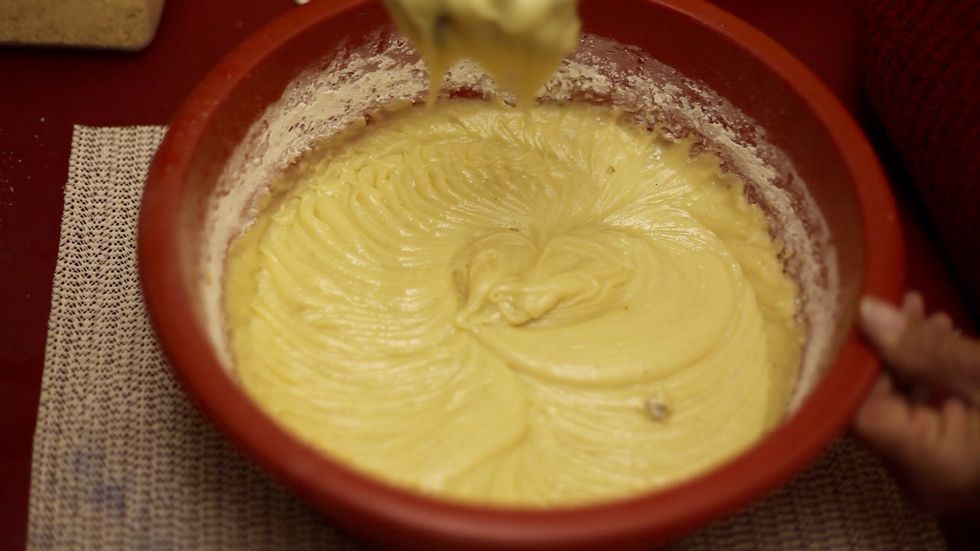 Your mixture should look smooth and creamy. See that little walnut? It got stuck in our piping bag. Please remove any chunky bits.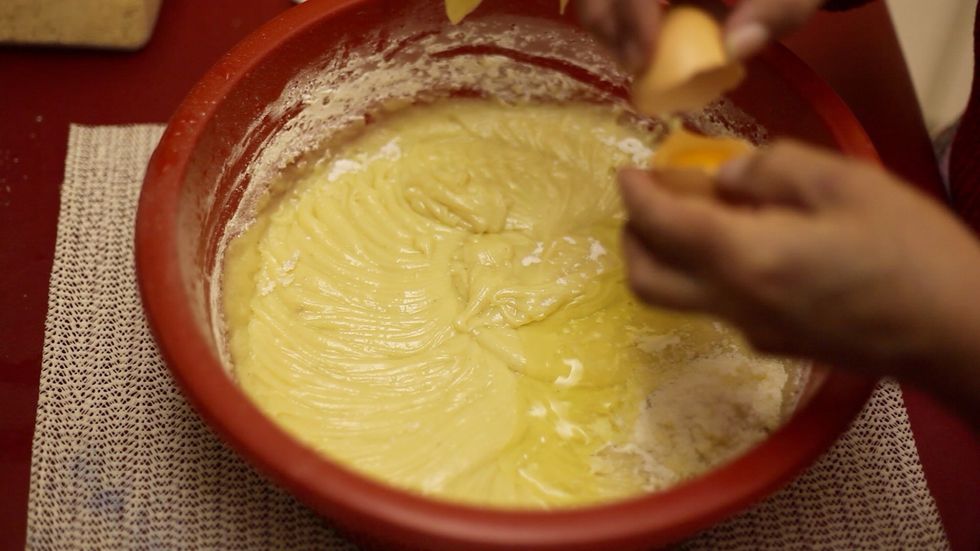 Add 2 egg Whites. Sorry previously written egg yolks.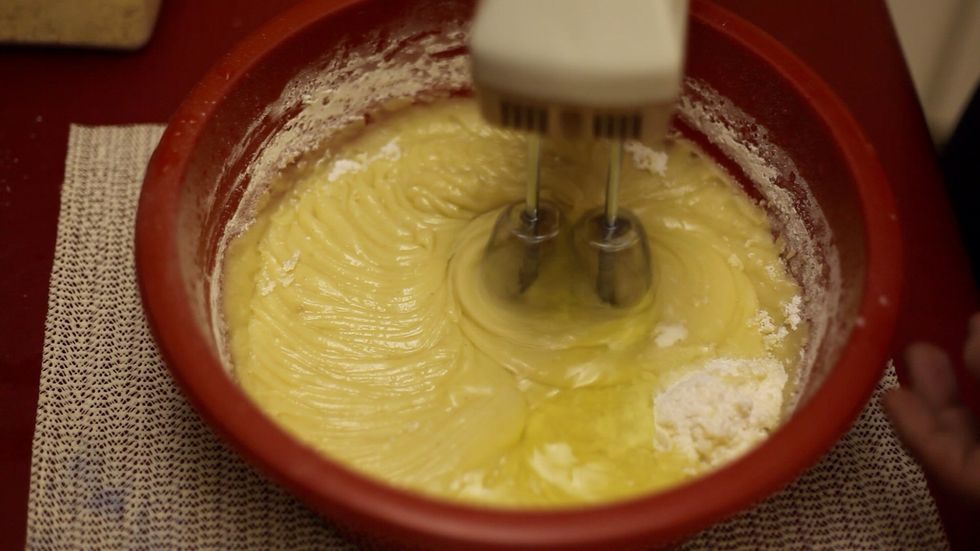 And mix again. If it's too runny add another half cup of flour.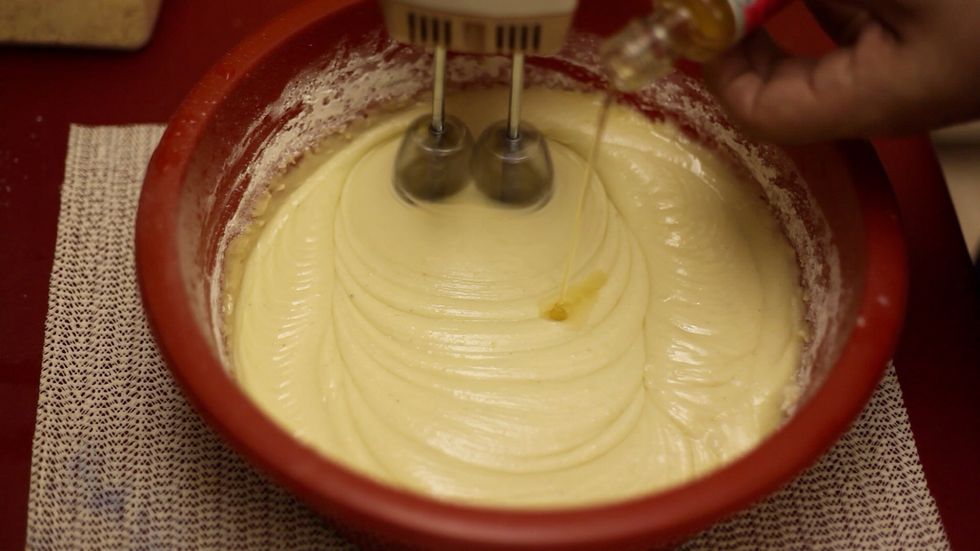 Add a tablespoon of rum essence. Now, Before you go to the next step, separate the mix into 2 bowls. We're making 2 colour cookie dough.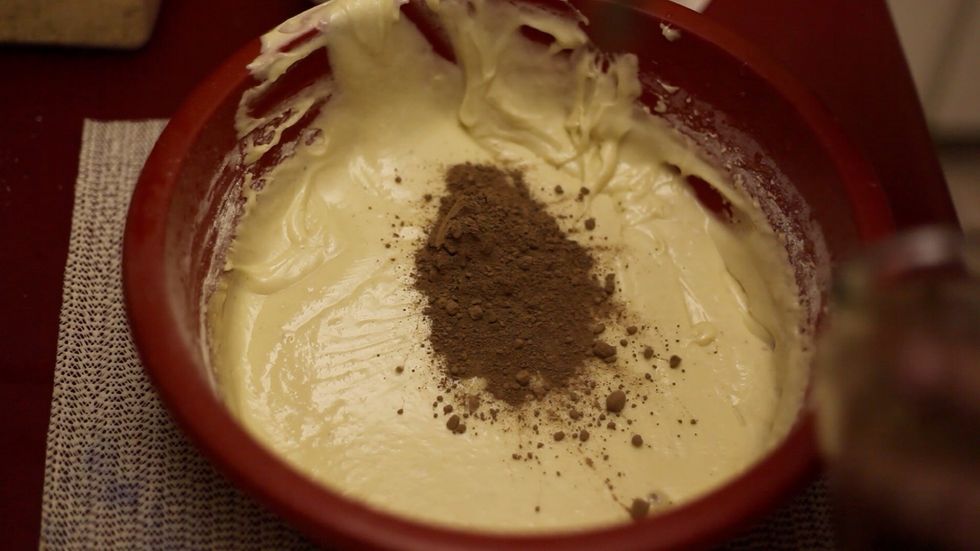 With one of your mix, add 1-2 large tablespoons of cocoa. For stronger taste add 3.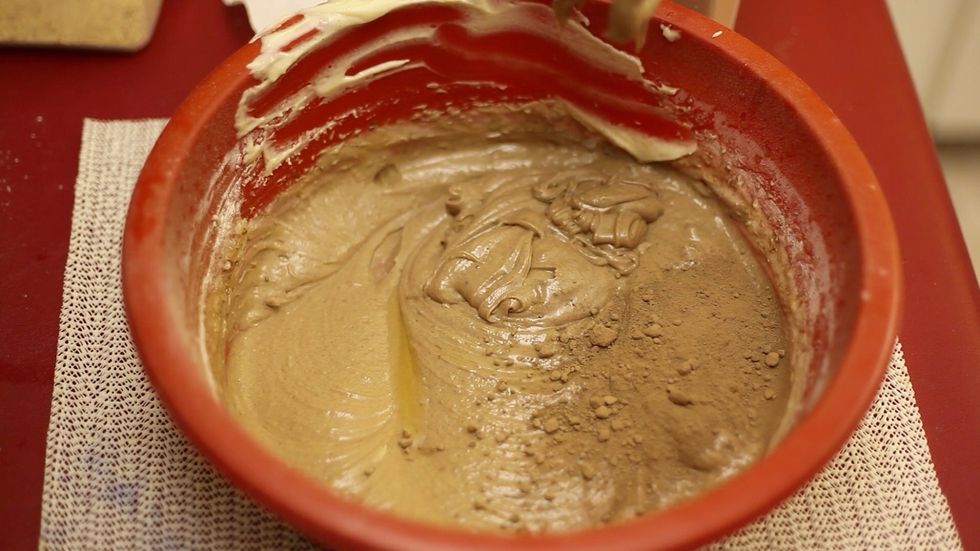 Add a little more (1 teaspoon) of rum essence to the chocolate mix and beat away until you get a smooth consistency.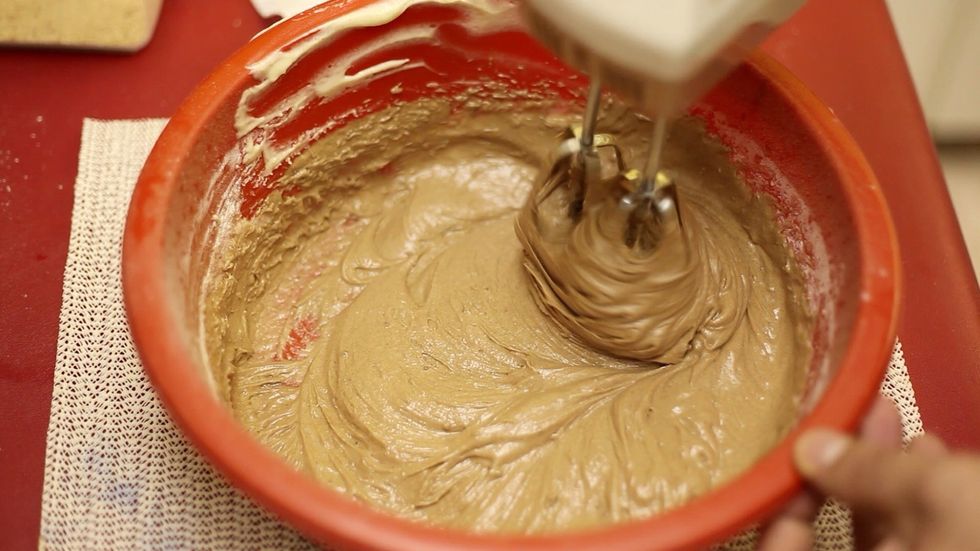 Like this. Turn off the mixer and stick your finger in, have a taste. Warning: you may eat the yummy Dough before its baked. I know couldn't help myself.
Start piping the mixture onto your baking trays. You don't need to oil the trays. The biscuit shouldn't stick. If you're worried use baking paper.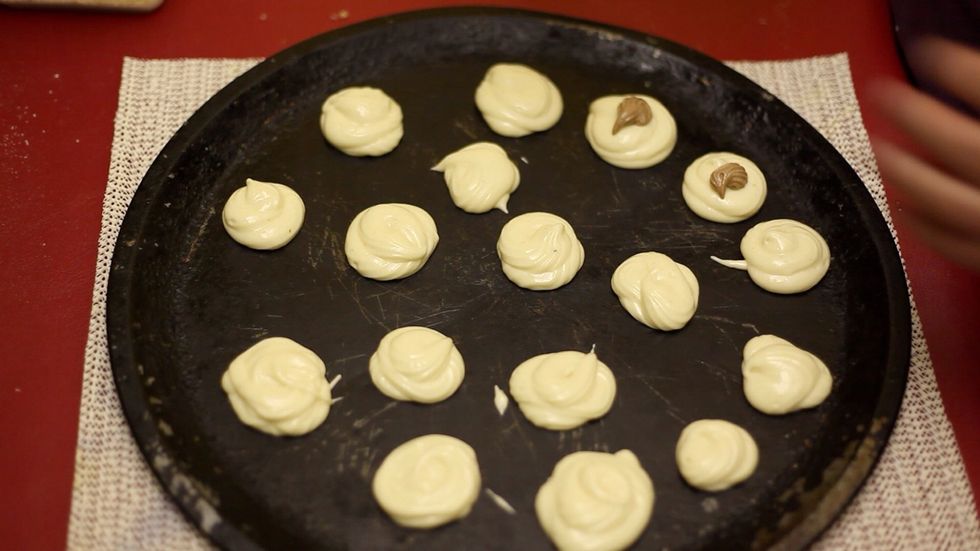 Then with your chocolate mix, add a dollop on top of the white mix.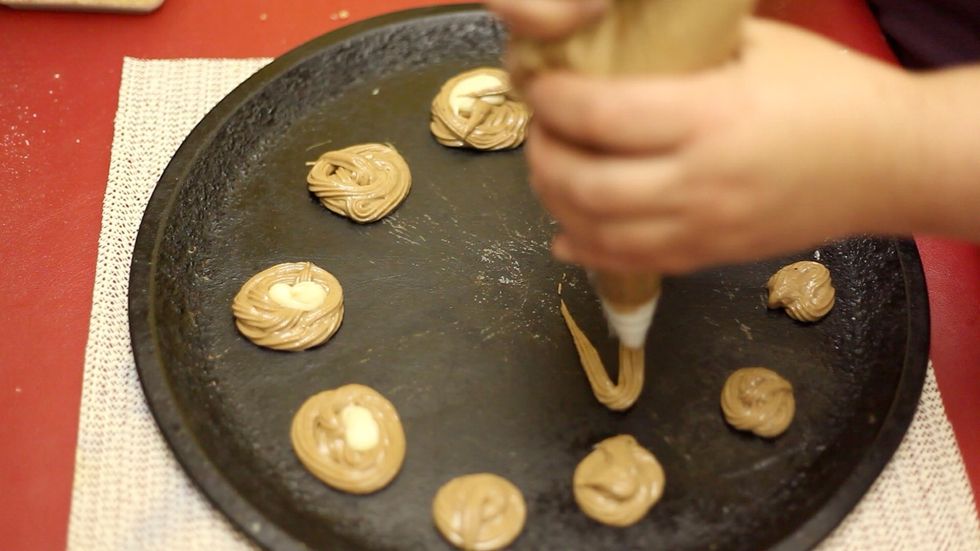 When your aunty arrives for Lebanese coffee (check my guide on how to make Lebo coffee) give her the bag and let her continue. Piping is such hard work! Then with the white dough, Add a drop on top.
Start to complain that your aunty is not doing it right and bring in the boss (Mum) to take over.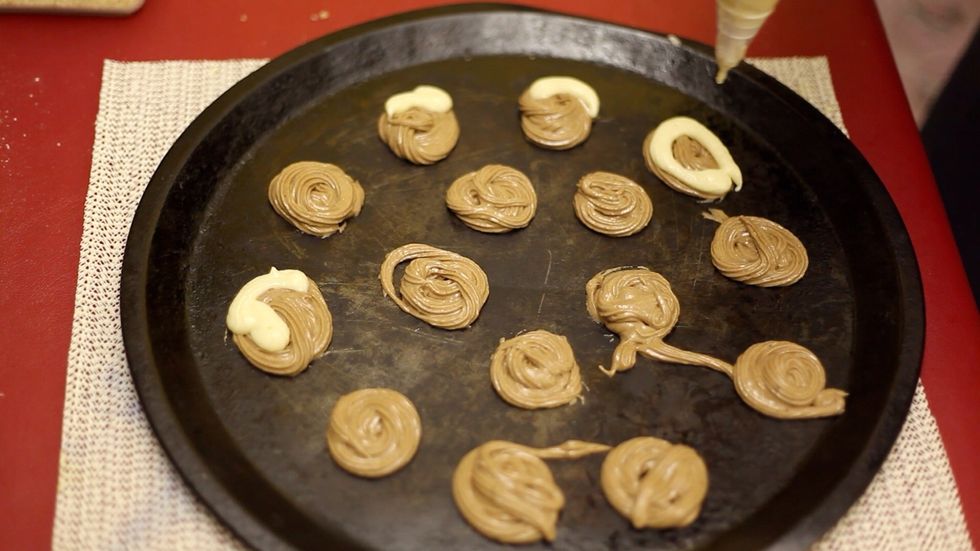 We should have something like this. It really doesn't matter how they go as long as they are not close together.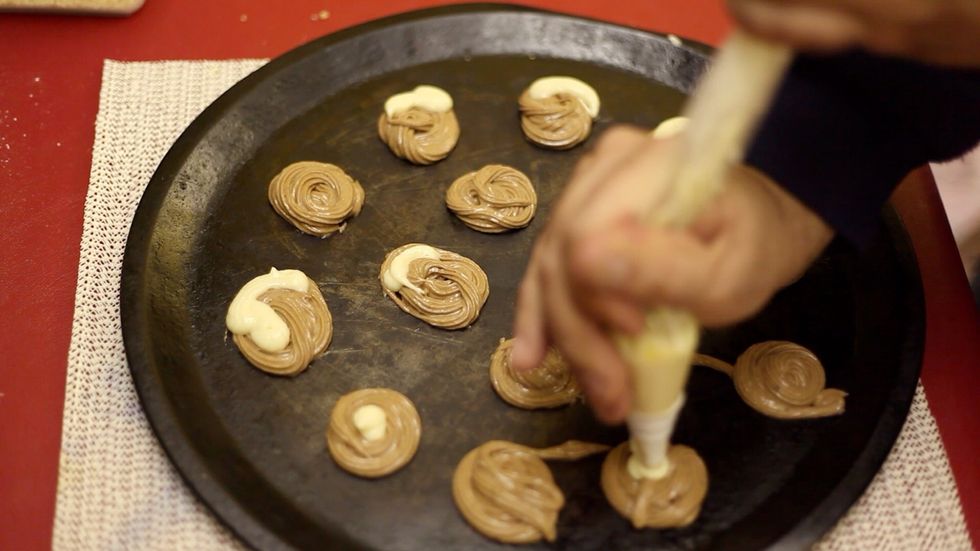 Bake on 200 degrees for about 15-20 minutes. Check regularly. We like biscuits a little more crunchy. We baked for 22 minutes. Basically after 15 mins it's your choice on how soft or crunchy you like.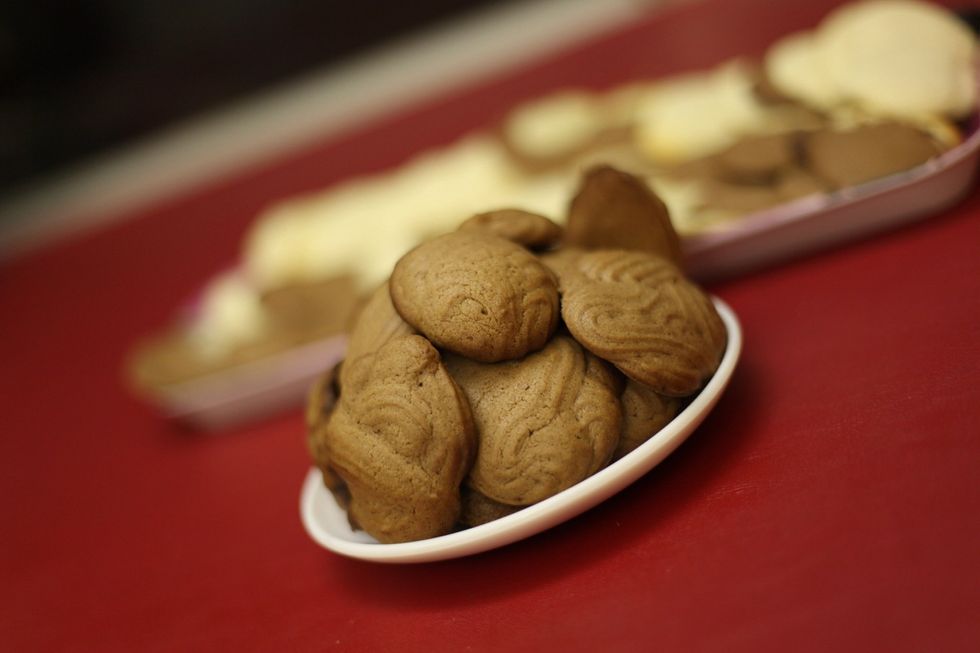 This our the ones cooked for 22 minutes. You can see the dark, almost burnt part. Yummy!!!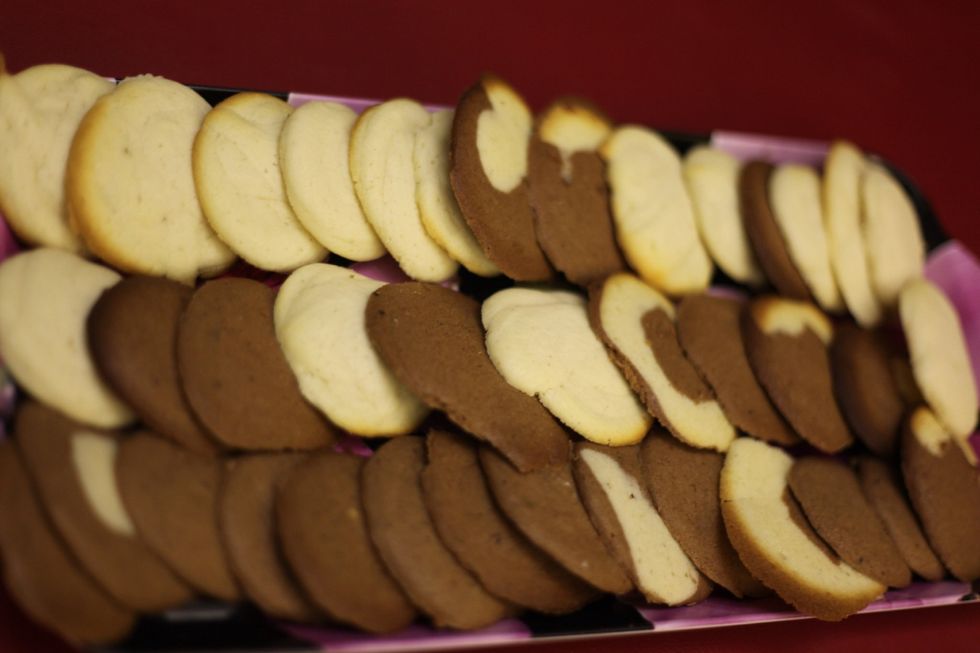 And these are our 16 minute baked ones. This is a flexible cookie which you can play around with. Add choc chips if you like, more nuts anything you wish.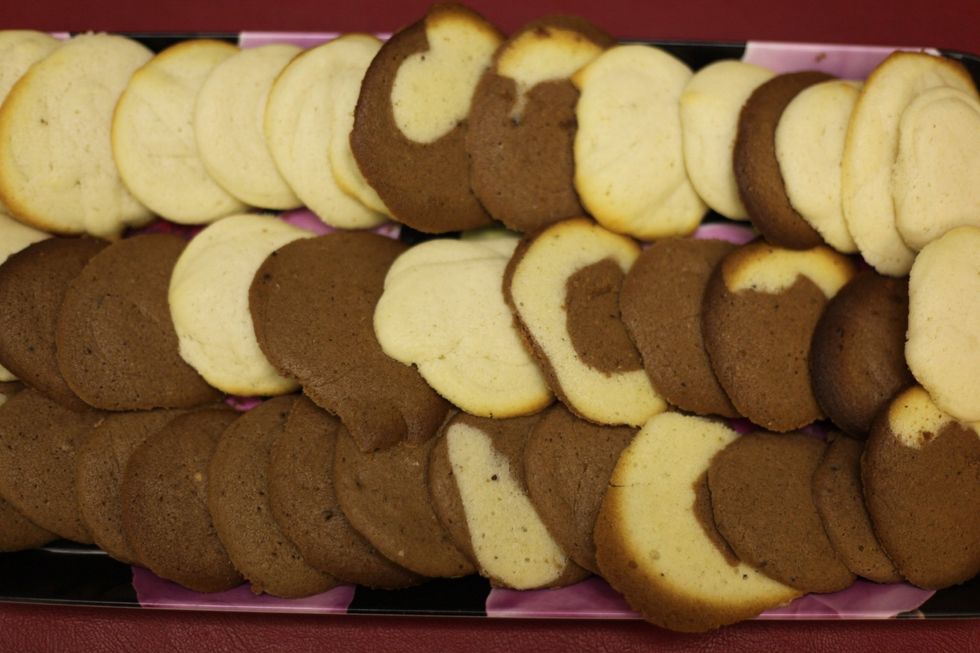 Go on! Help yourself. Please follow us, comment and like for more guides, subscribe to our YouTube channel for the full video versions of our recipes. With love from our amateur kitchen, Micho. :)
2.0Tbsp Walnuts
2.0Tbsp Sliced Almonds
1.0Tbsp Sesame
1.0c Melted Butter
1/2c Vegetable oil
2.0c White Sugar
1.0tsp Salt
3.0Tbsp Cocoa powder
2.0 Bowls
2.0 Piping bags (optional)
1.0tsp Cinnamon (optional)
1.0c Water
2.0 Egg whites
3.0c White sifted flour
2.0tsp Rum essence
Michel Daher
Micho here. Amateur experimental chef and lover of food. Thanks for all your support. Join my Food Journey www.naturallygoodfood.com