Bring 1 1/4 cup Chicken Broth to a boil. (Don't have chicken broth, use water) I like the added flavor chicken broth gives.
Add 1 cup of couscous to pot. (I'm using a Tri Color Couscous)
Put heat down & simmer with lid in for 8-10 minutes. Timer Set!
In the mean time, chop 1/2 of a medium onion.
Measure up 1 cup of frozen peas.
In large skillet, add 1 Tbsp of butter over Med/High heat until melted.
Now add the 1/2 chopped onion & add a dash of Sea Salt. This helps "sweat" the onion as they cook, bringing out great flavor.
Now add 1 pkg of sliced mushrooms. I use button mushrooms.
Now add the 1 cup frozen peas.
Toss all together and lower heat to Low/Med. if you wish, (optional) add some dry white wine or chicken broth (~1/8 cup) to pan to steam the veggies some & add more flavor.
Beep Beep Beep: Couscous done just in 8-10 minutes. Remove from heat & set aside. It should look just like this. Add broth has been absorbed.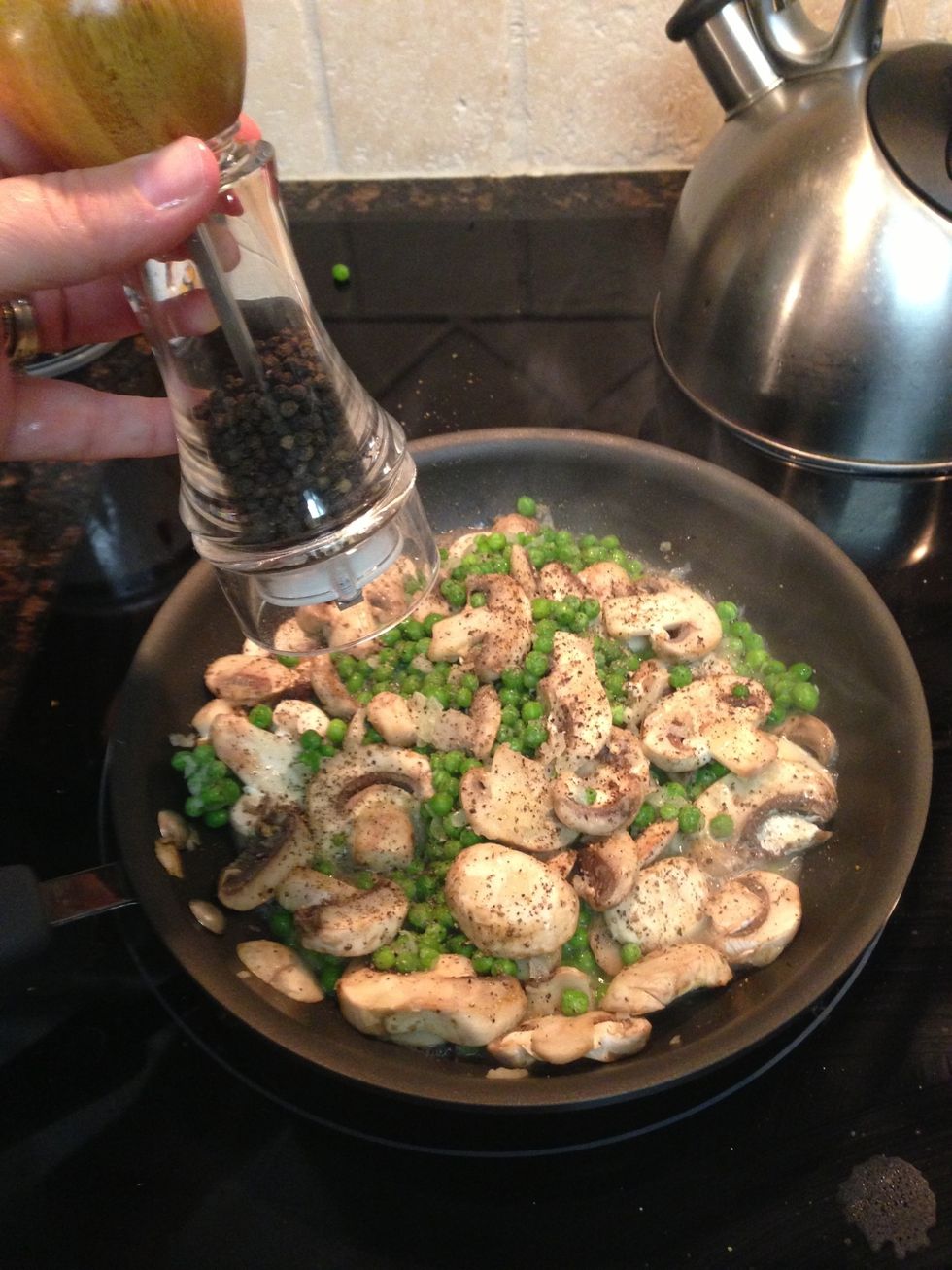 Add some fresh ground black pepper to veggies.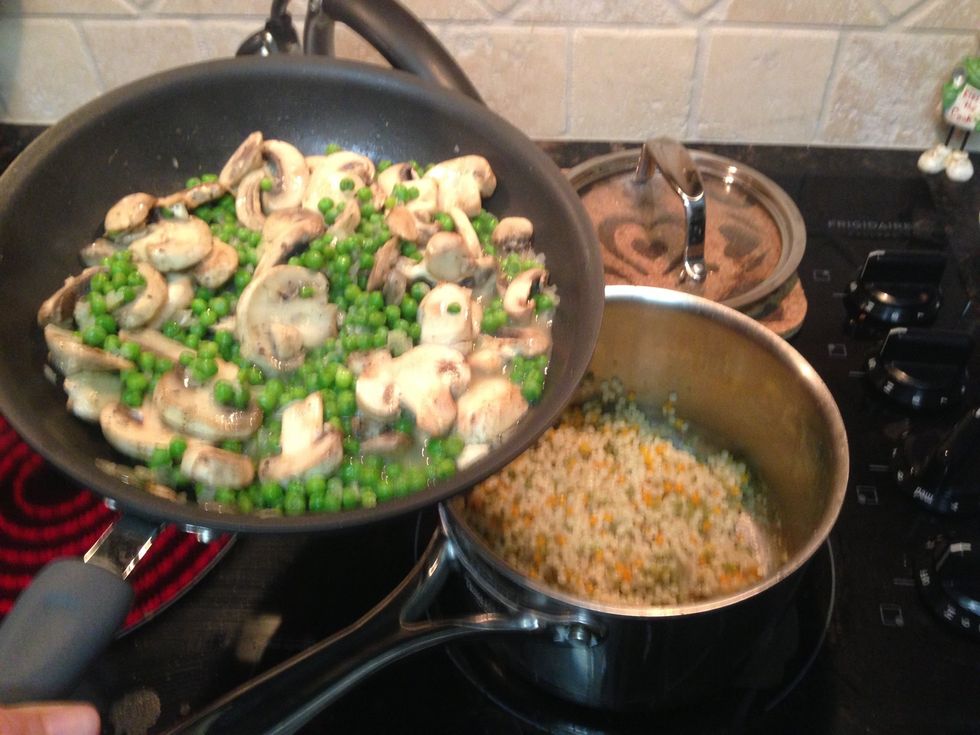 Now add veggies to the couscous in pot. Mix with spoon until well blended.
There ya have it... Ready to serve, Couscous Pilaf. Serve with broiled fish or baked chicken.
1 cup (any) Couscous
1 1/4 cup chicken broth ( or water)
1 pkg slice mushrooms
1 cup frozen peas
1/2 chopped onion
1 Tbsp butter
Salt & pepper to taste
(Optinal) 1/8 cup of dry white wine