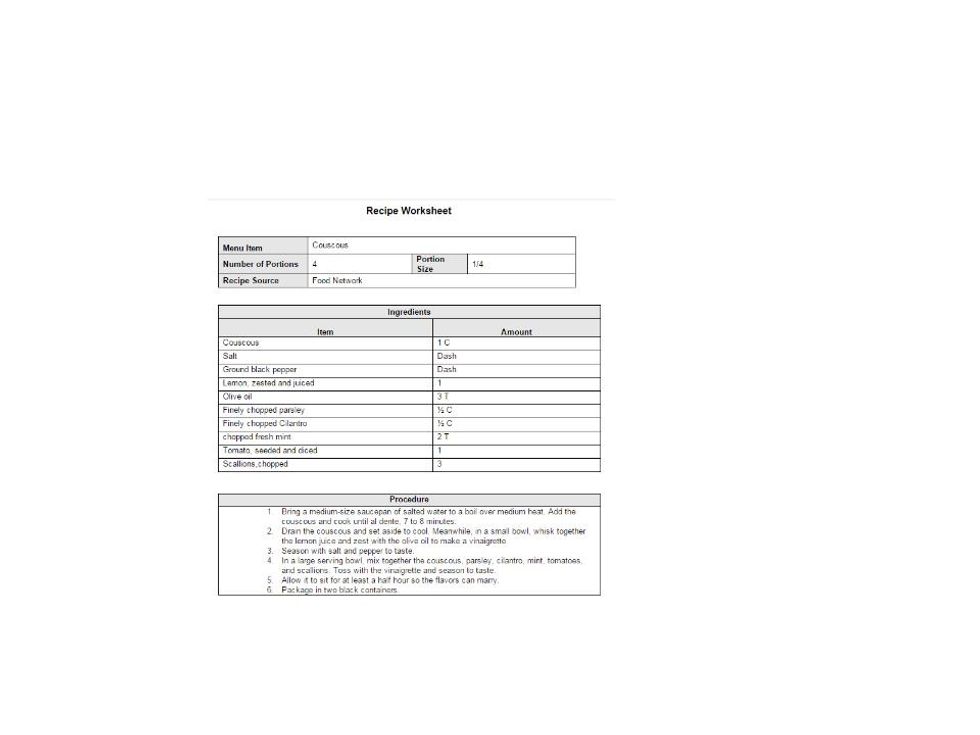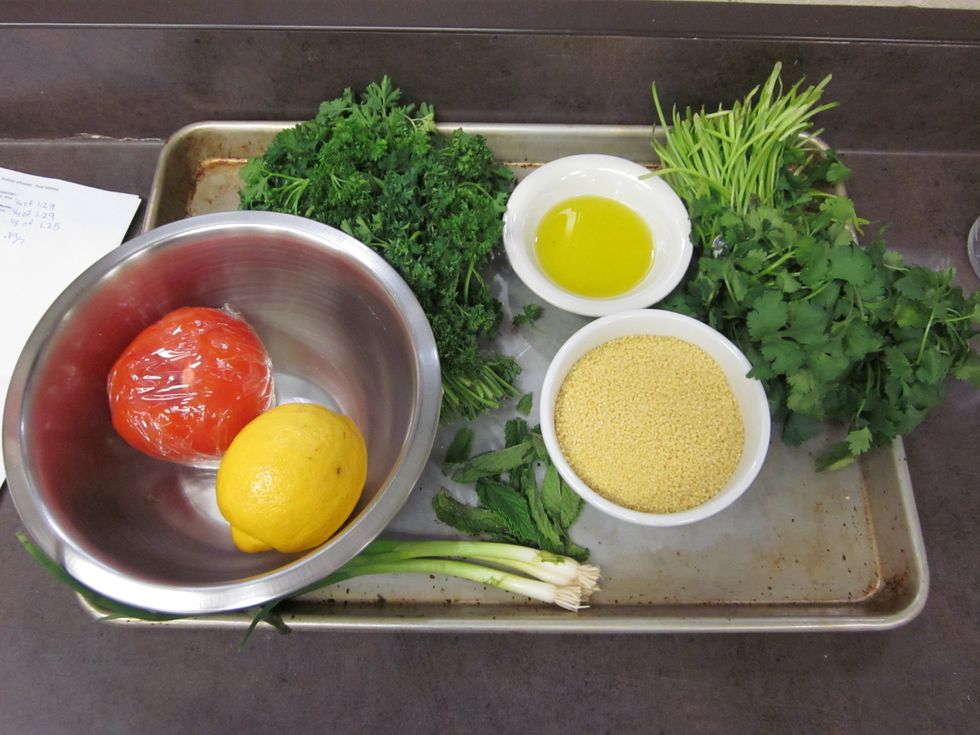 Gather all of the ingredients.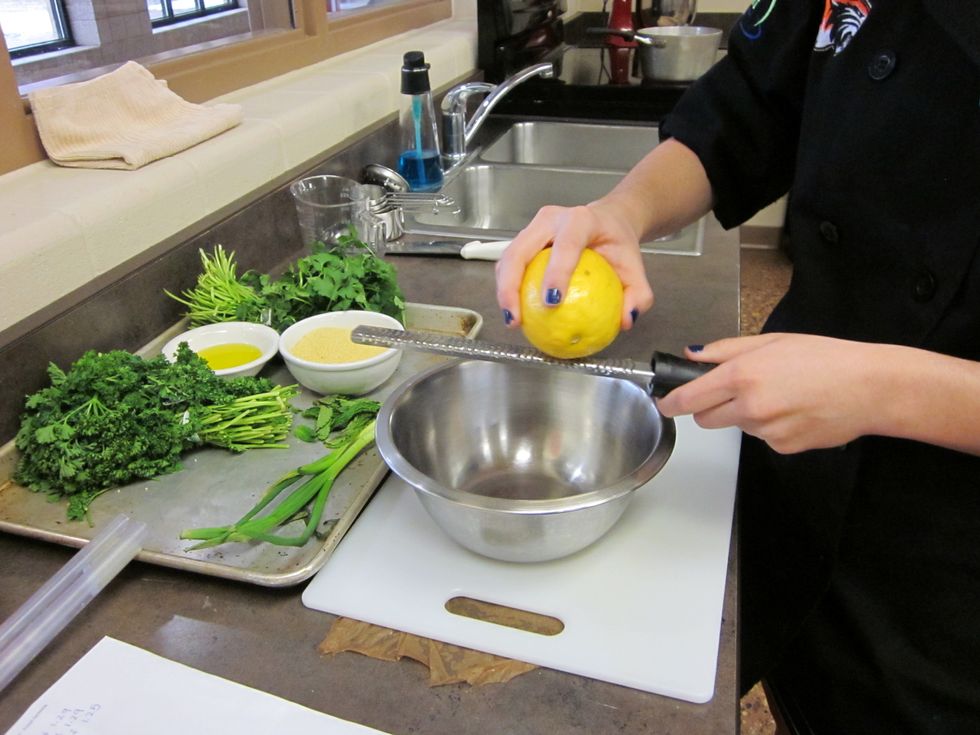 Zest the lemon.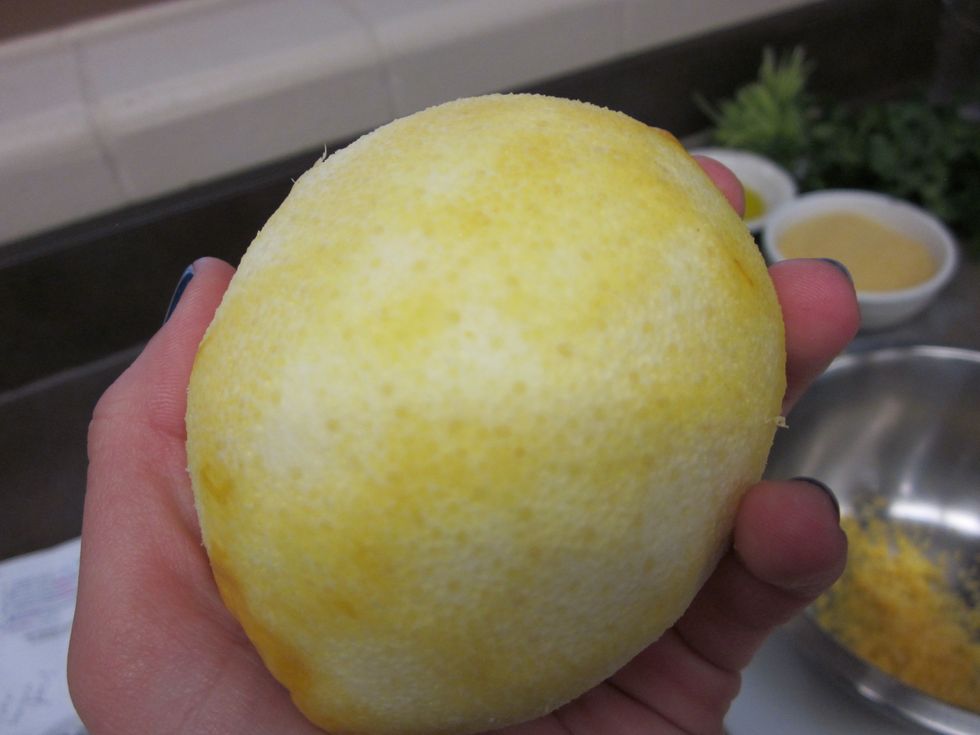 When zesting the lemon there shouldn't be any white showing because it will become bitter.
This is what the lemon zest should look like.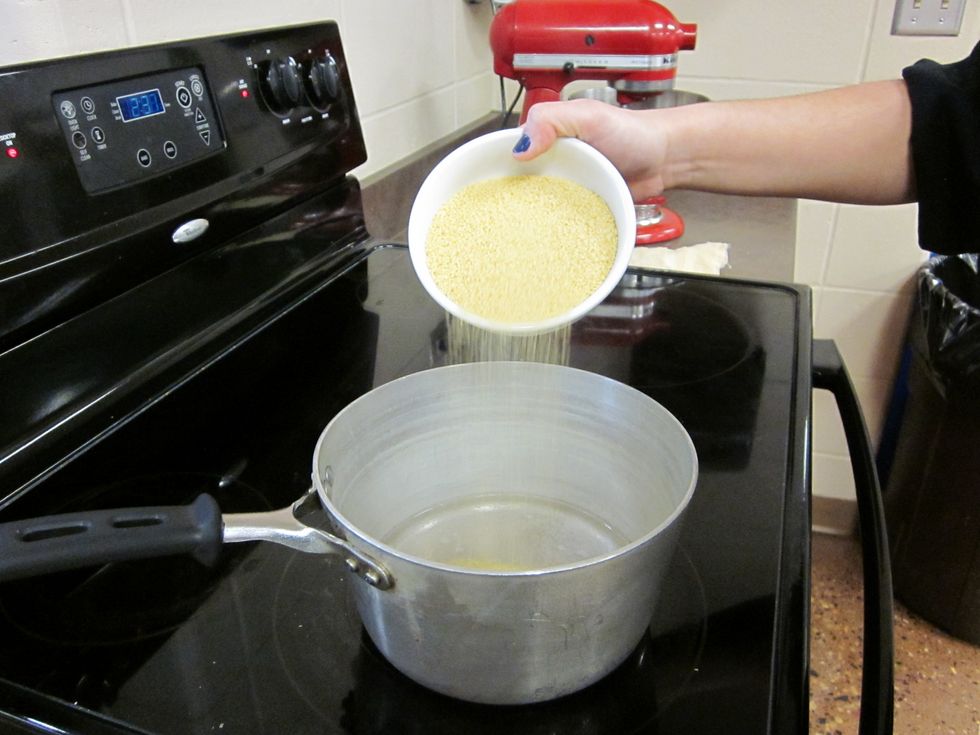 Add a cup of Couscous to a cup of boiling water.
Stir the Couscous quickly for a minute or two.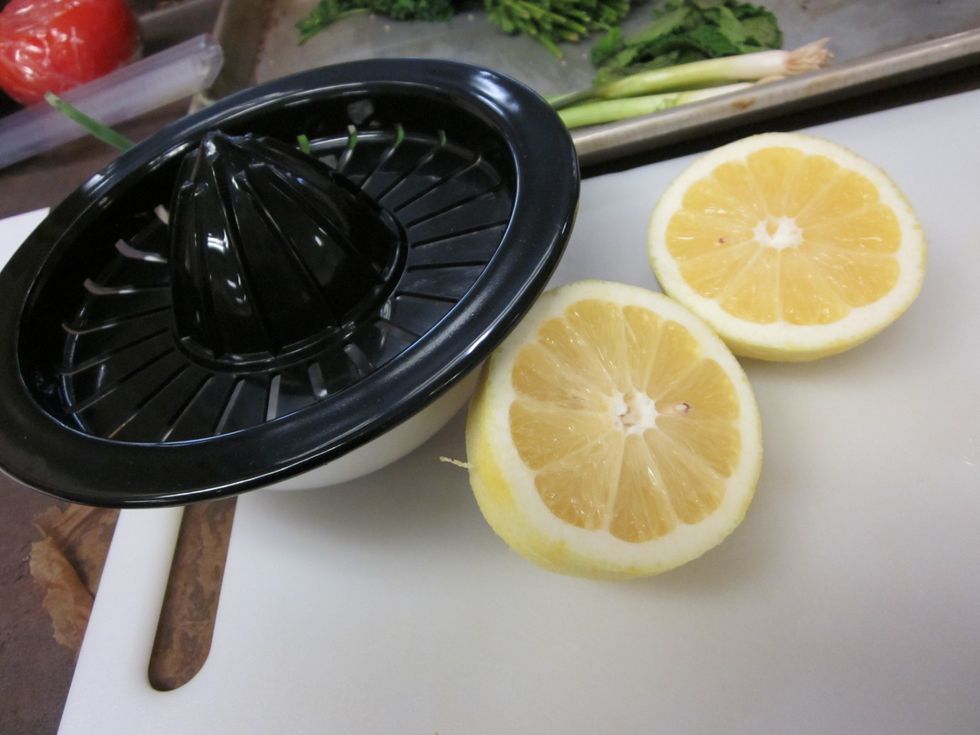 Cut a lemon in half and get a juicer.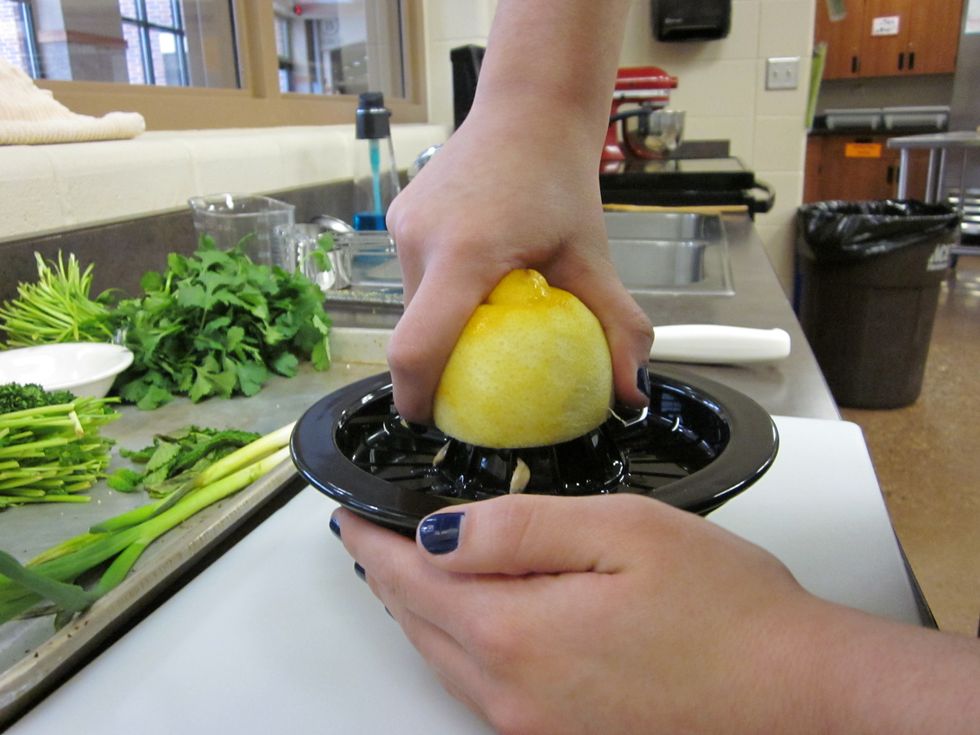 Juice both halves of the lemon. You are going to want to have a bowl underneath the juicer.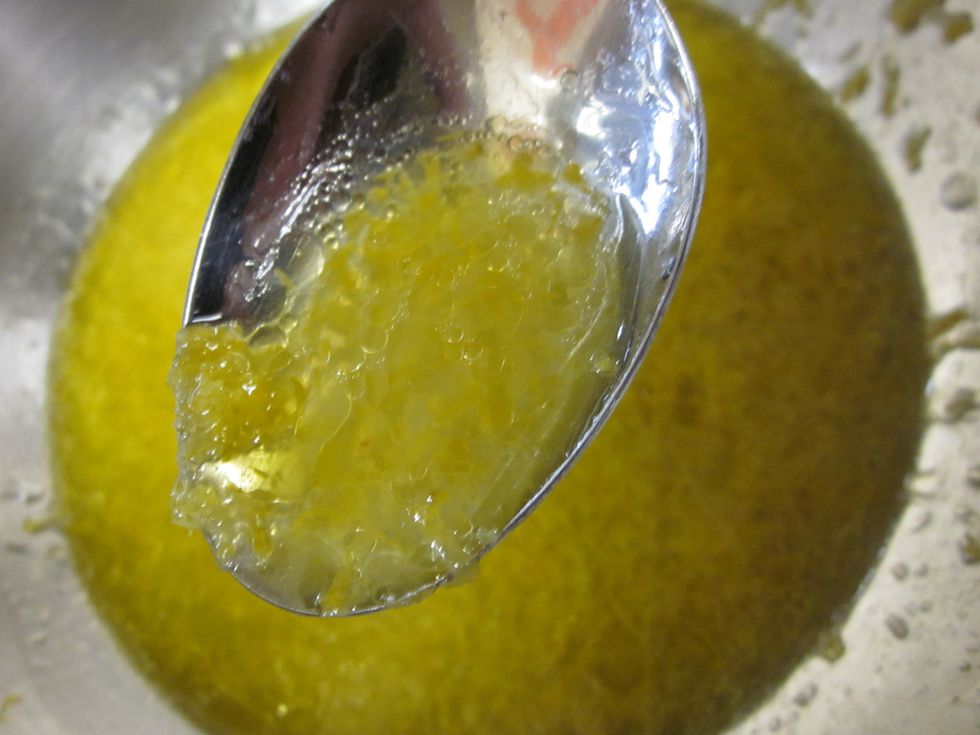 Add together the lemon juice and lemon zest with the olive oil to make a vinaigrette.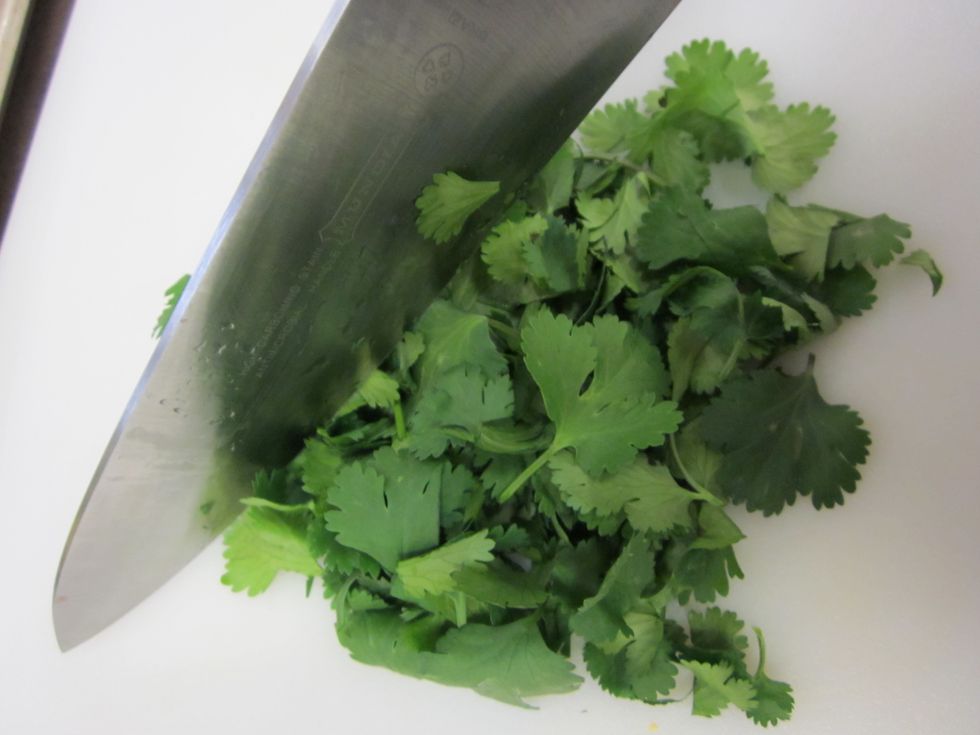 Finely chop the parsley, cilantro, and fresh mint.
This is what all of the herbs should look like when they are chopped.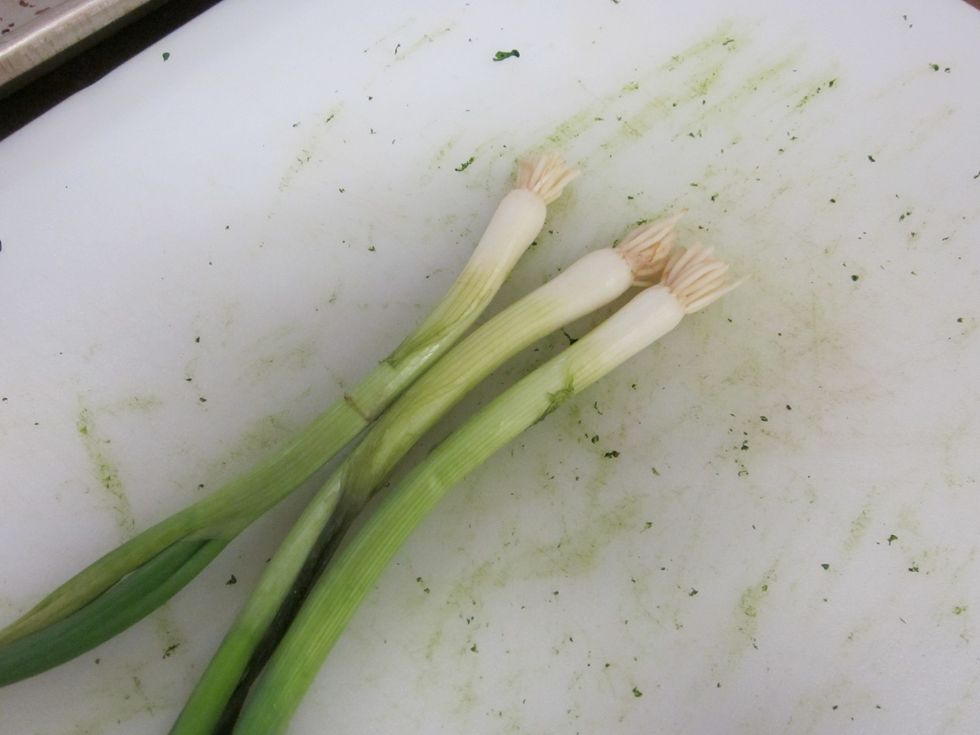 Take 3 scallions out of the bundle and cut off the green parts and the stringy noodle looking things on the ends.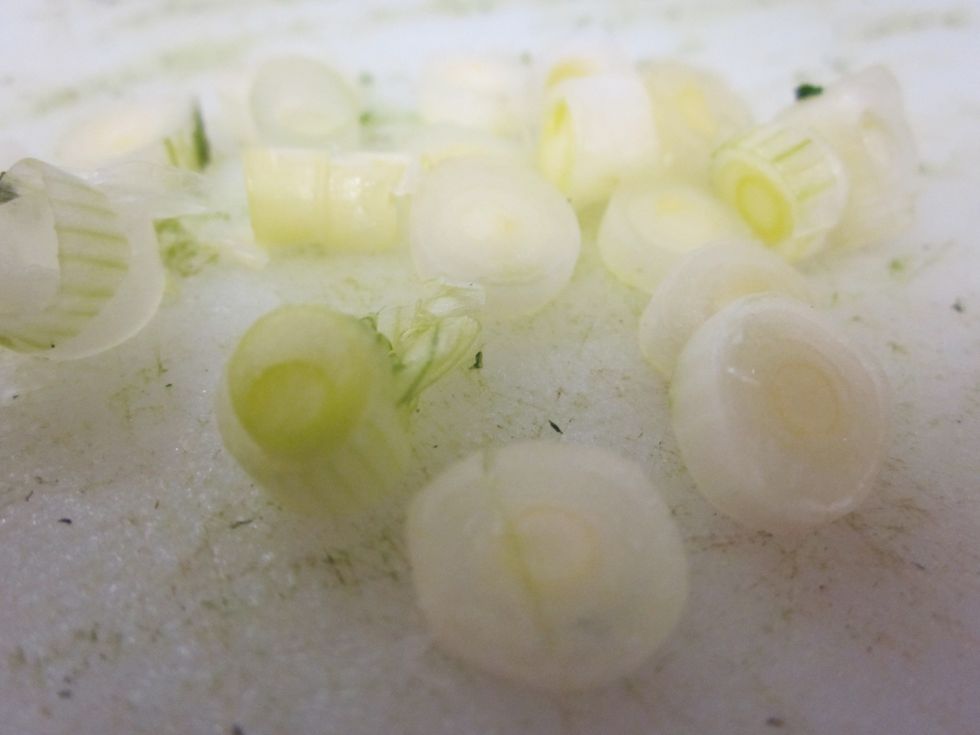 Chop the scallions.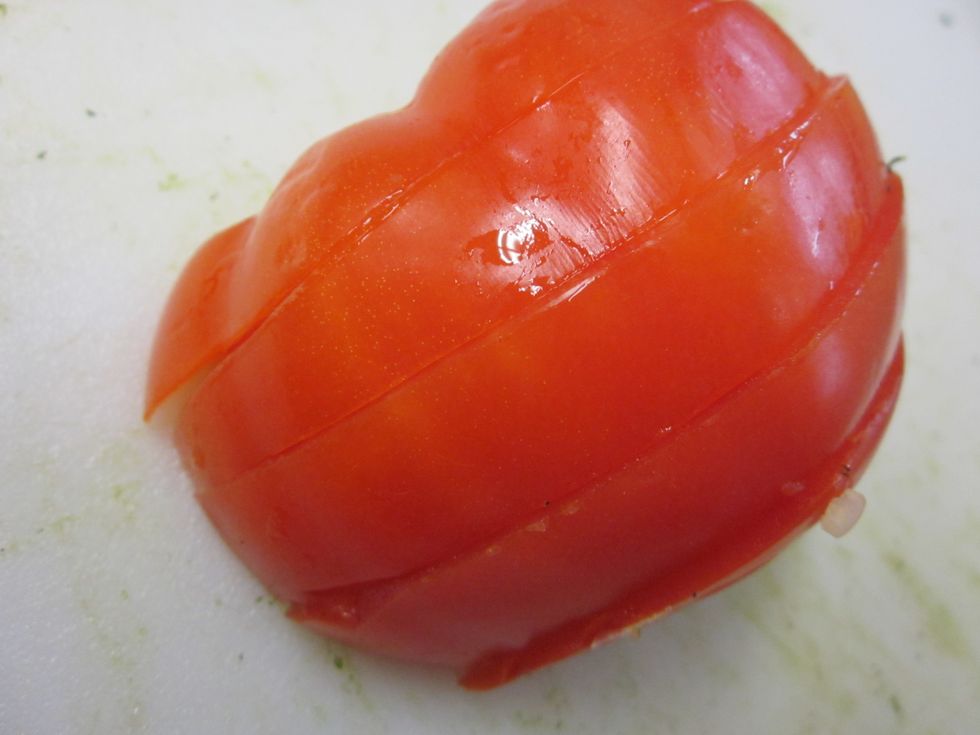 Slice the tomato the long way.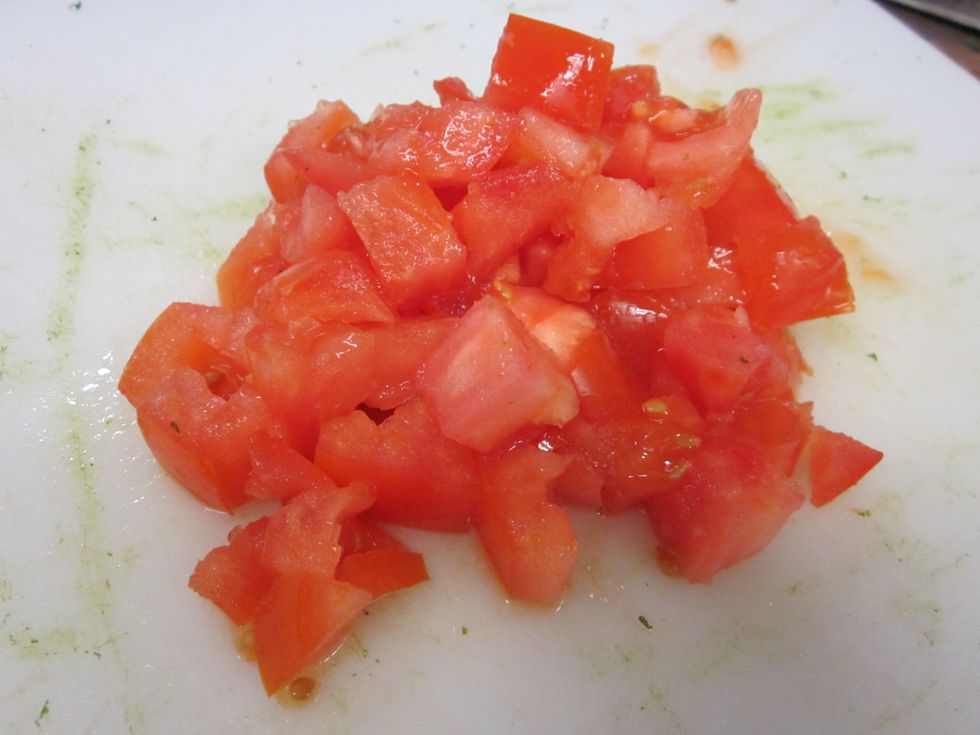 Then dice the tomatoes.
Add all the chopped herd with the scallions and tomatoes.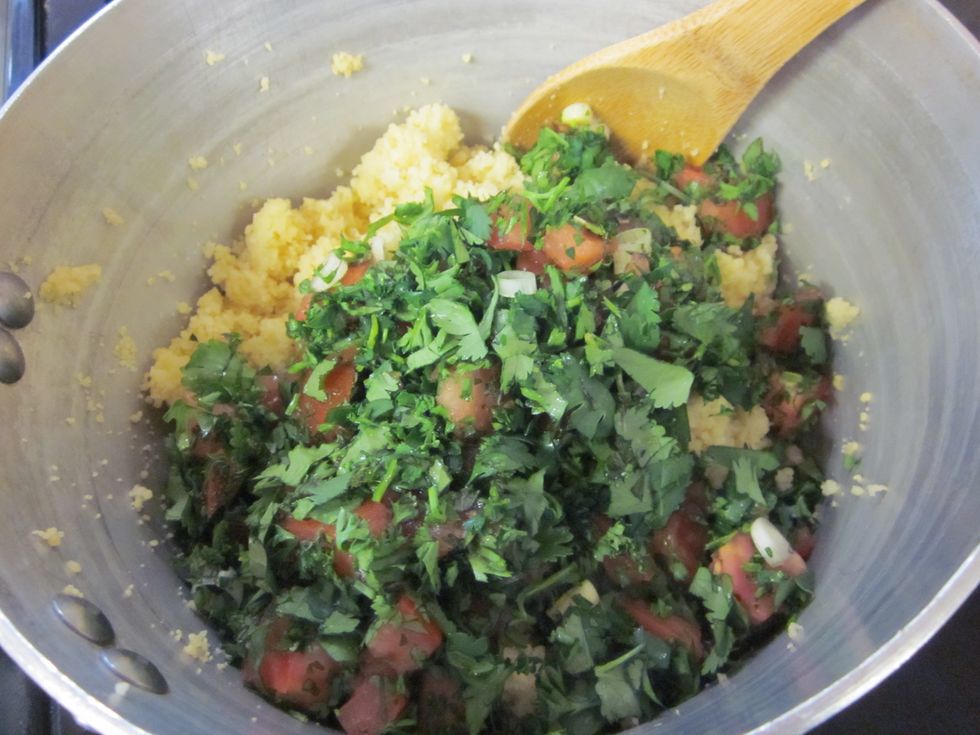 Add that mixture to the couscous.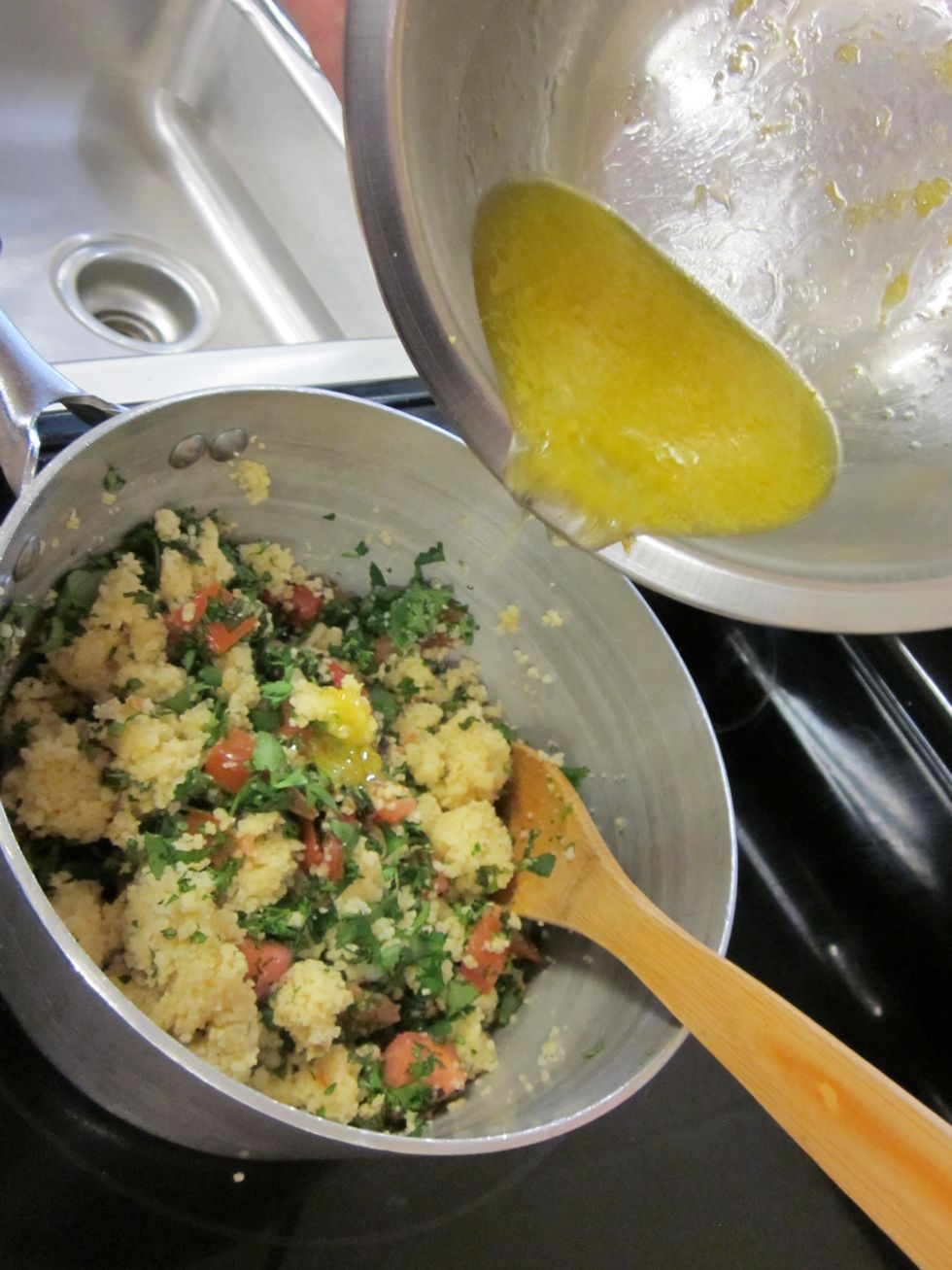 Add the vinaigrette to the couscous and herb mixture.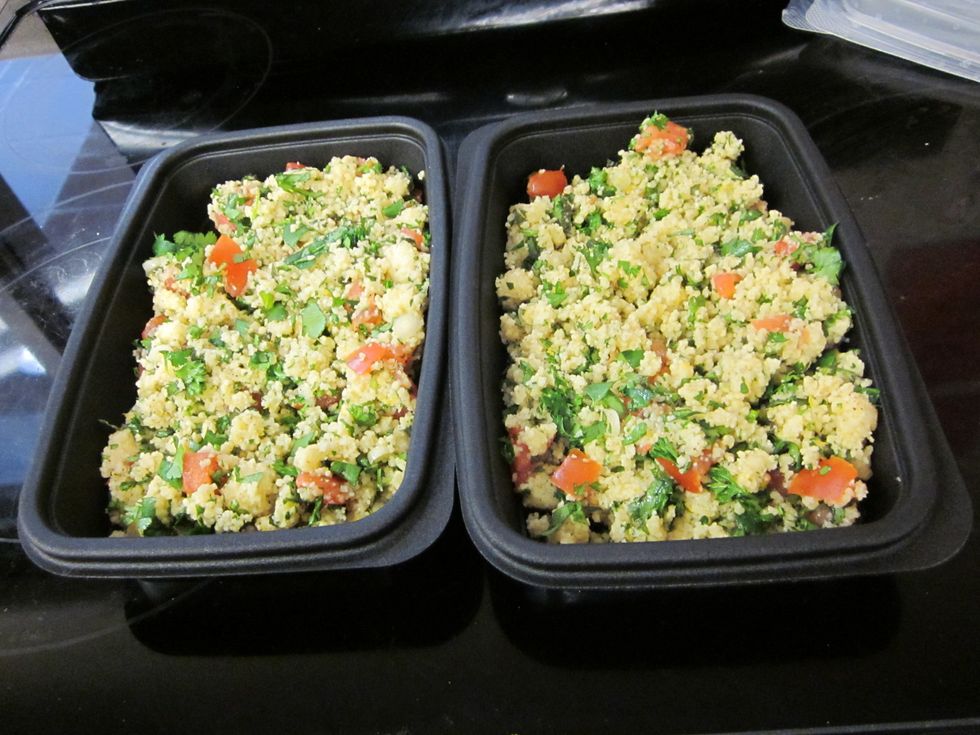 Package in 2 black containers.
The creator of this guide has not included ingredients