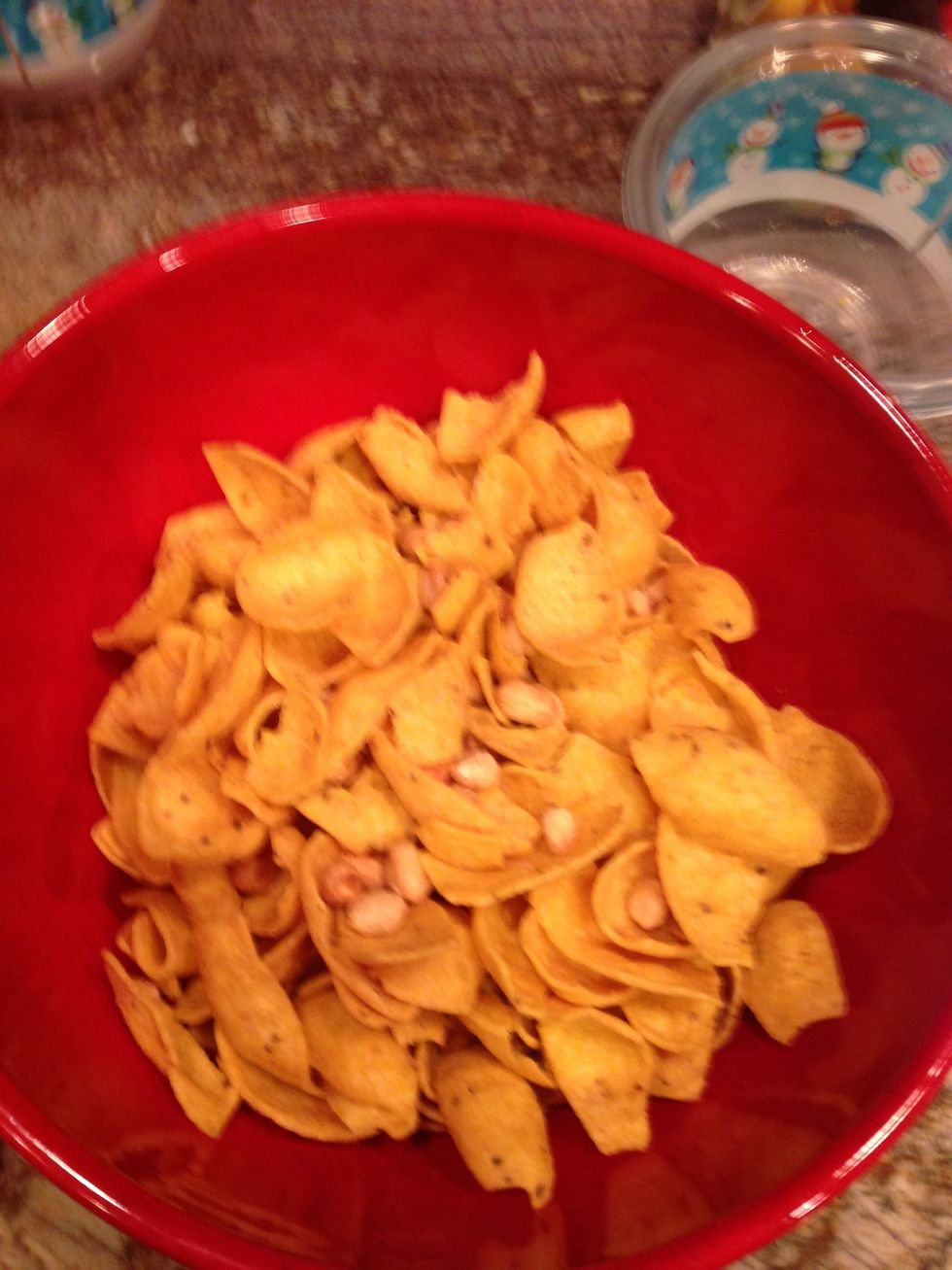 Add corn chips and peanuts to a bowl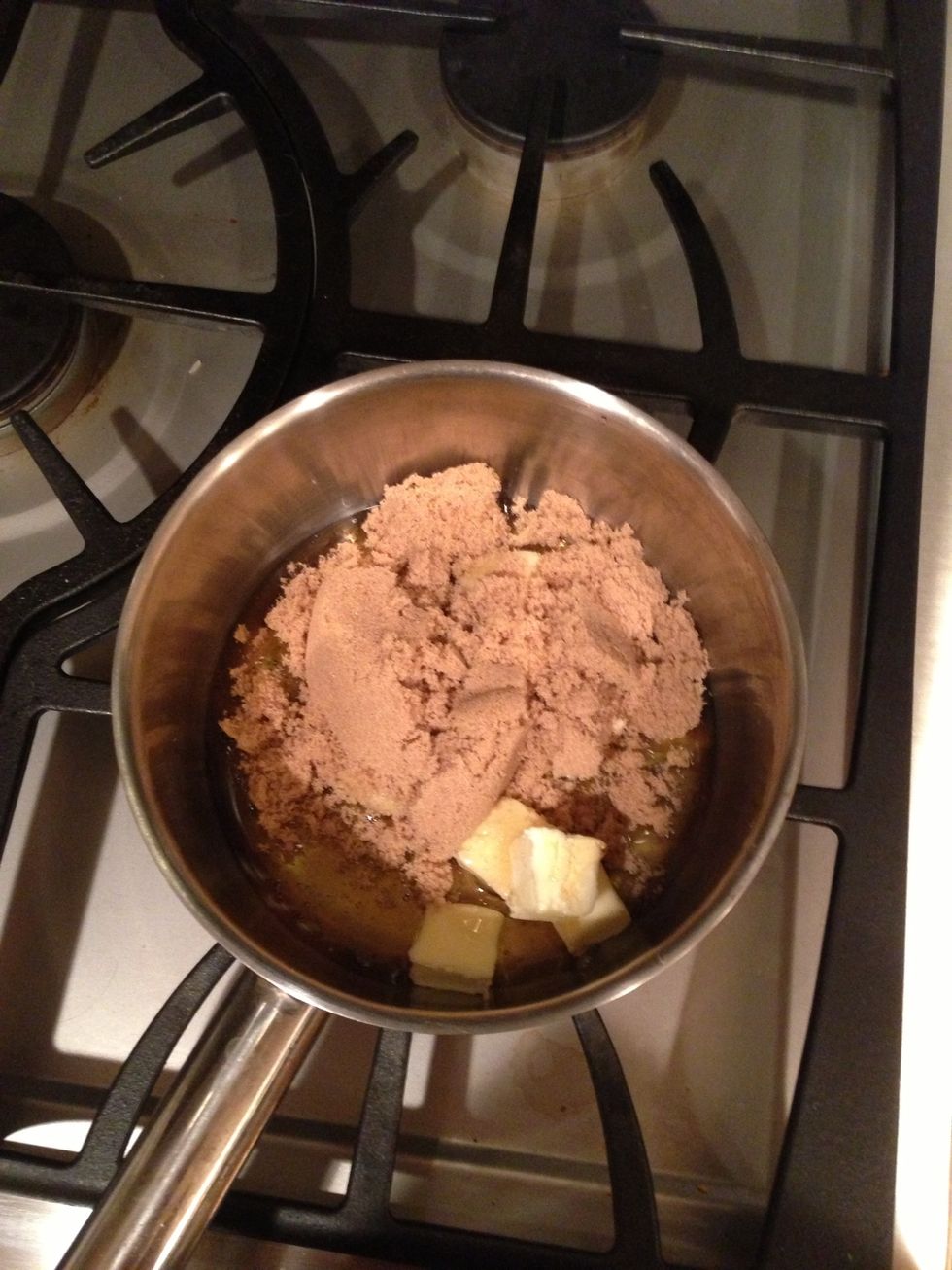 Add butter, corn syrup, and brown sugar to a pot and heat until combines/melted and boiling.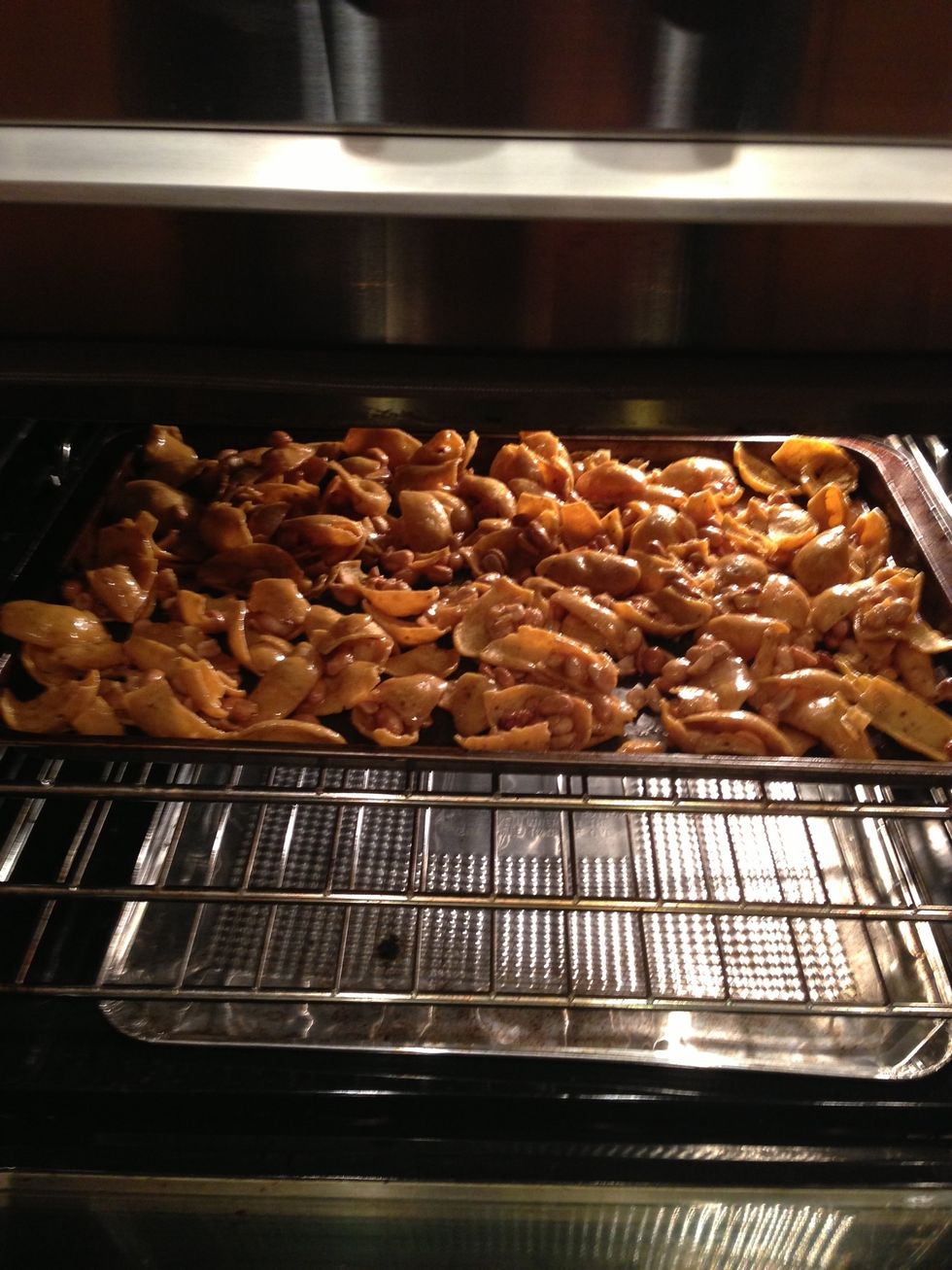 Pour melted mixture over dry goods and stir until everything is coated. But on a greased cookie sheet and the into a 250degree oven. Stir every 15 minutes for 30-45 (until dark golden brown).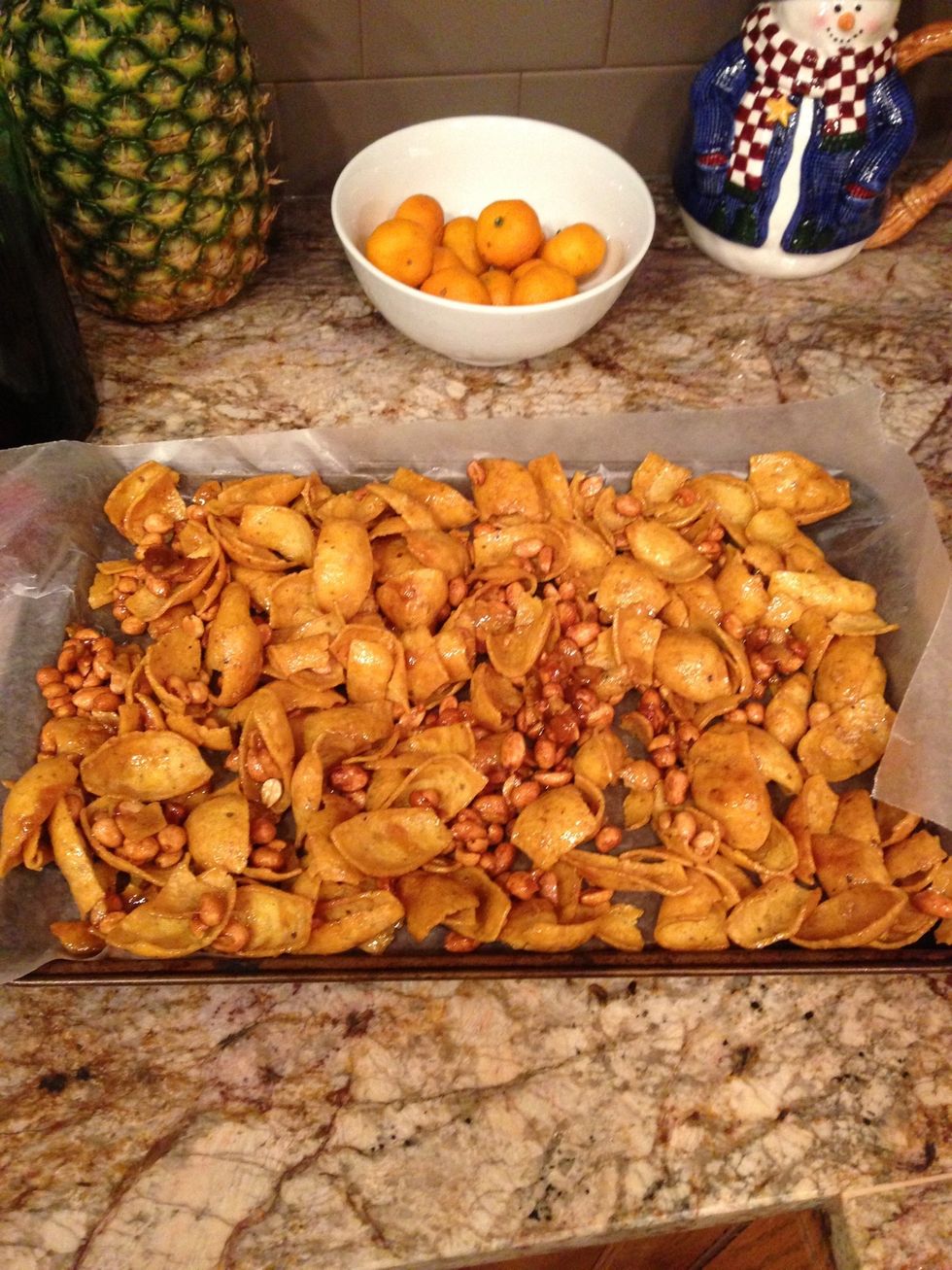 Take out of the oven and spread on a wax lined cookie sheet. Cool overnight and then break up pieces that have cooled together.
1/4c Cubed butter
6.0c Corn chips
1/2c Dark or golden corn syrup
1/2c Packed brown sugar
1/2c Dry roasted peanuts