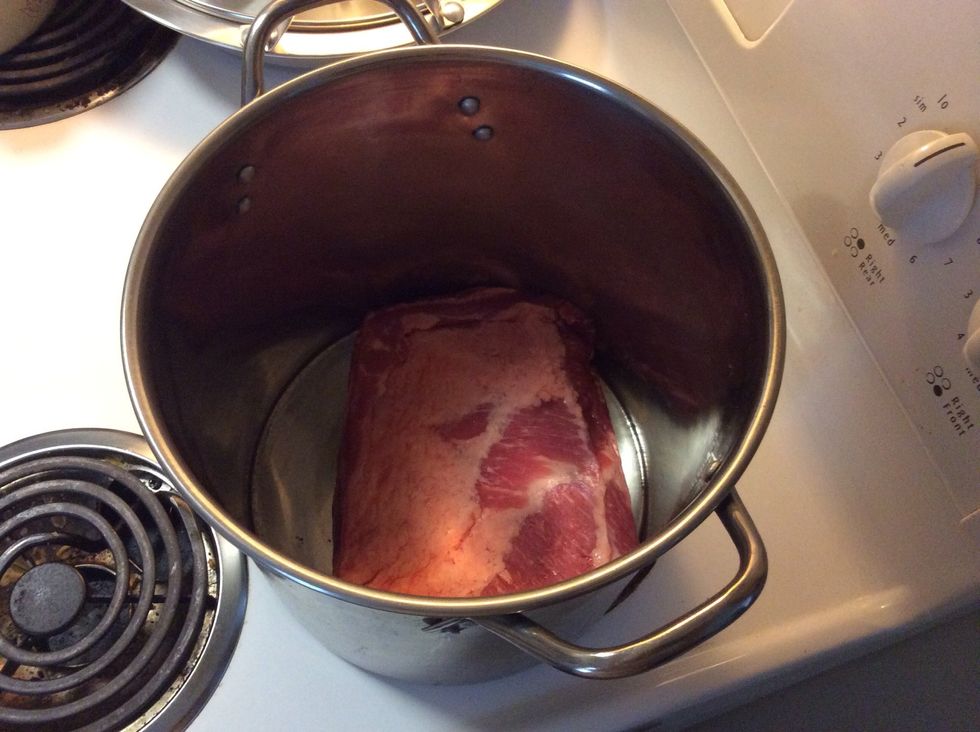 First put the meat in at the bottom of the pan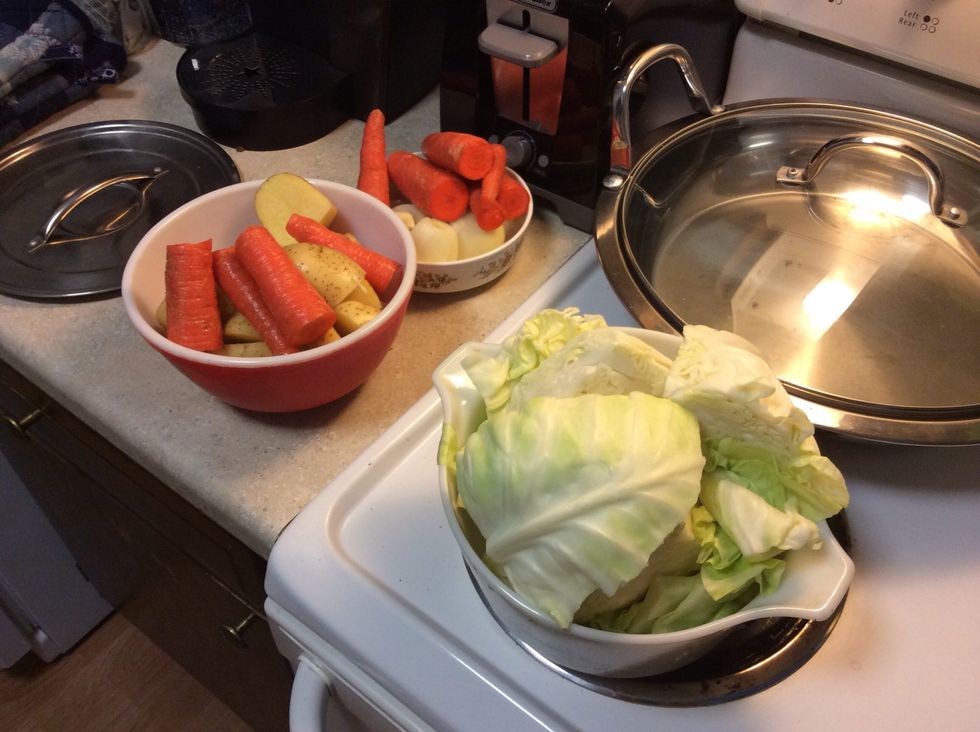 Get all your veggies chopped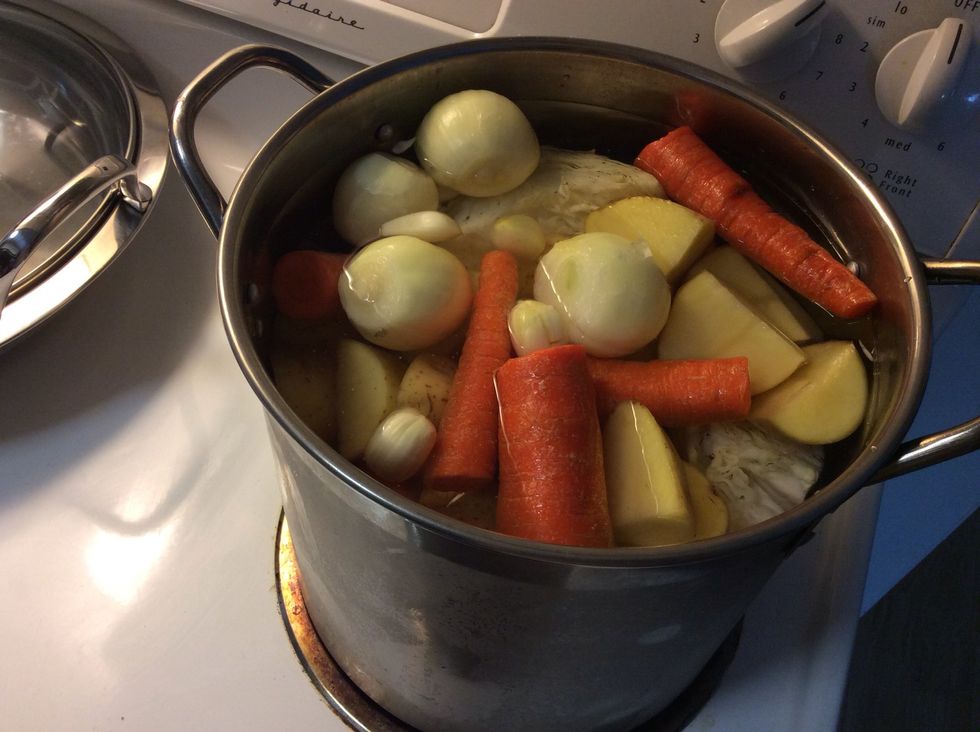 Here we put everything in whoops you just want the onion and garlic in there we had to take out the potatoes carrots and cabbage. Them we let the water come to a boil for the first time.
After it started to boil we put the lid on and let it simmer for 3 to 4 hours or longer. Then we added the rest of the veggies and cooked for 45 more minutes until they were cooked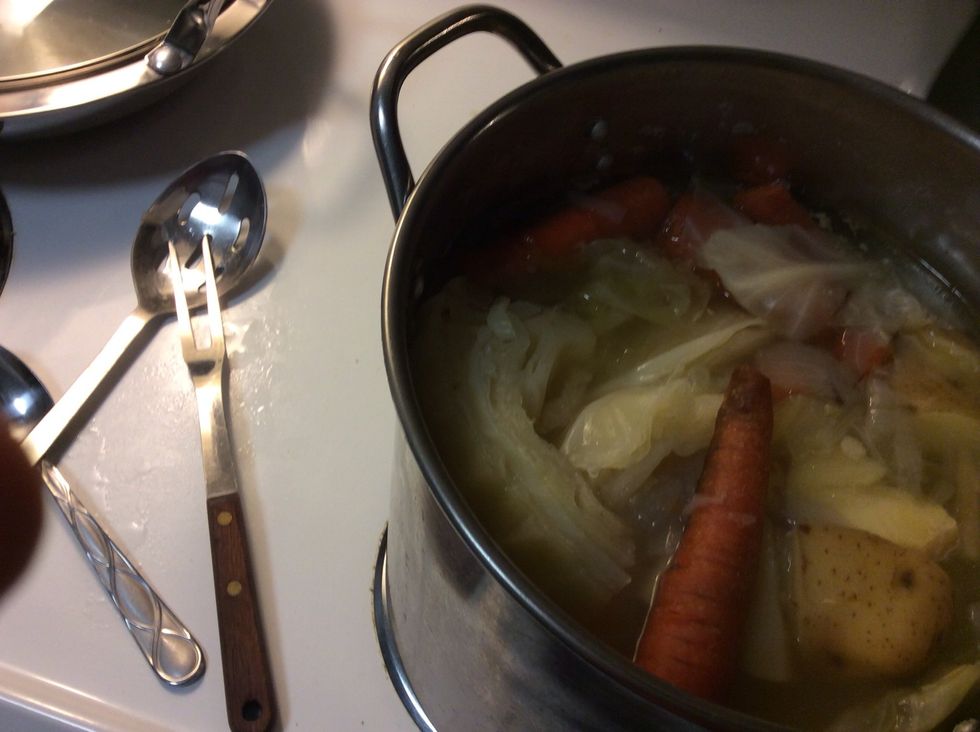 Here is the ending result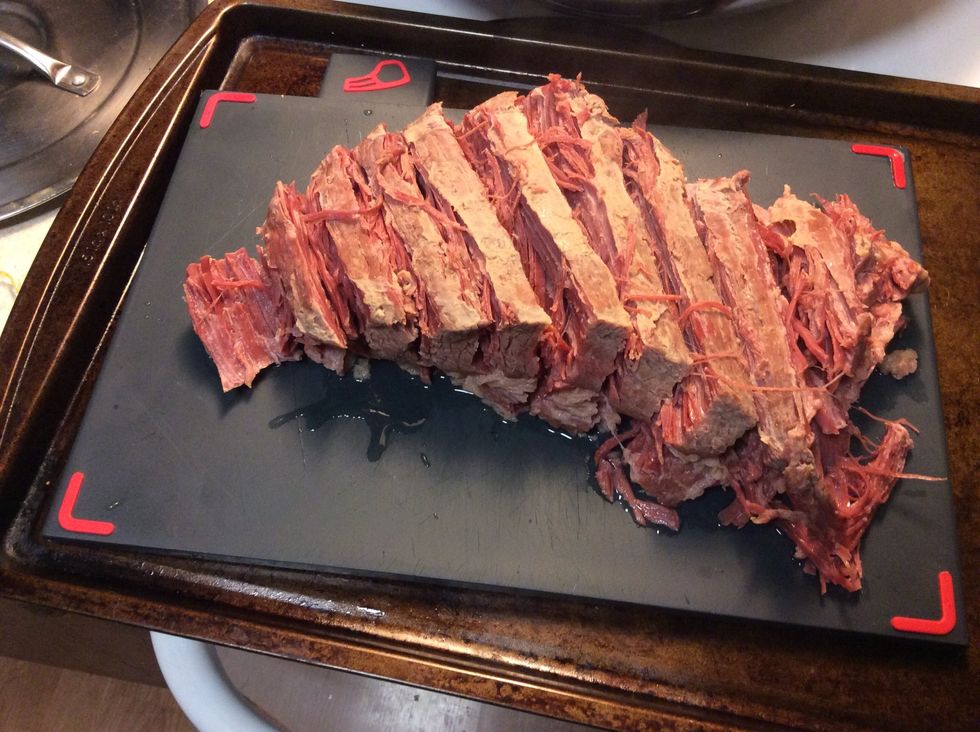 Cut with grain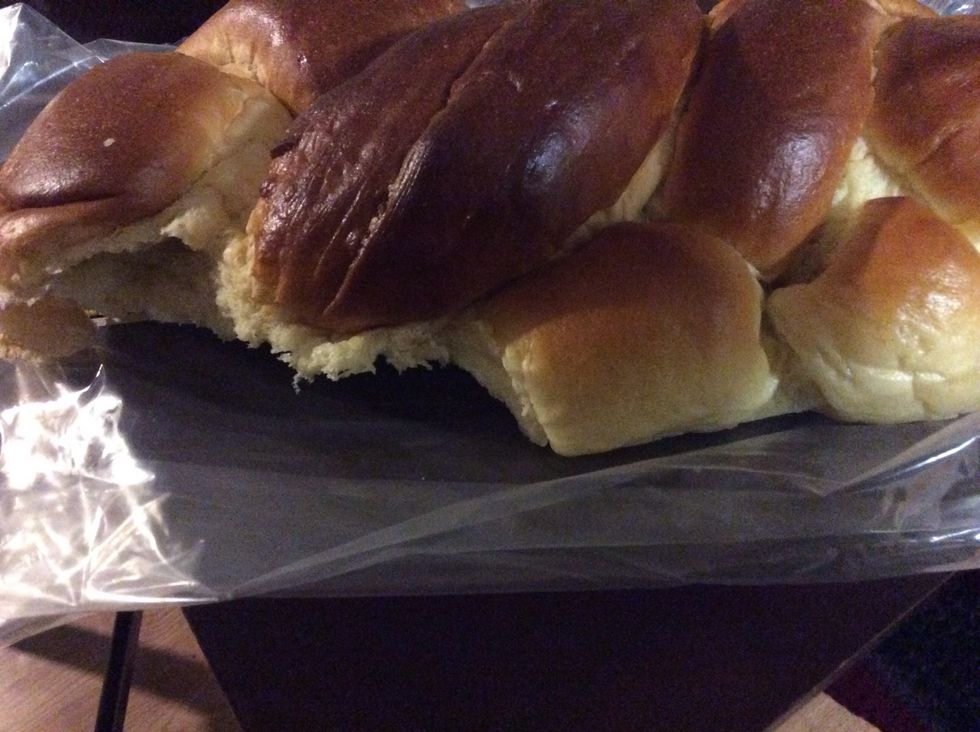 We got some challah bread to it was delicious and baked with saffron inside.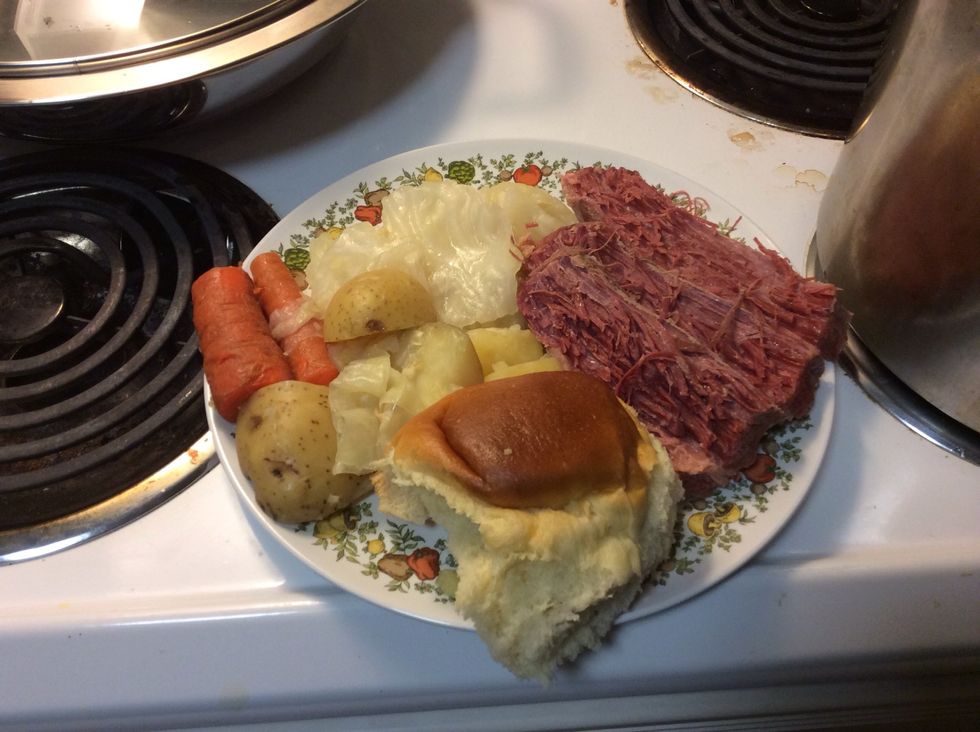 Mmm it was really good and easy to make hard to mess up and no spices the meat favors everything
3 small yellow onions
4 large yellow potatoes
4cloves of garlic
6 carrots
1 cabbage
1large pack of Corn beef brisket
Water
Large pot or crock pot with a lid