How to make corn balls
Corn Balls are a super simple side dish that will impress people ages 2 to 92. They are easy to cook, and everyone loves them!
135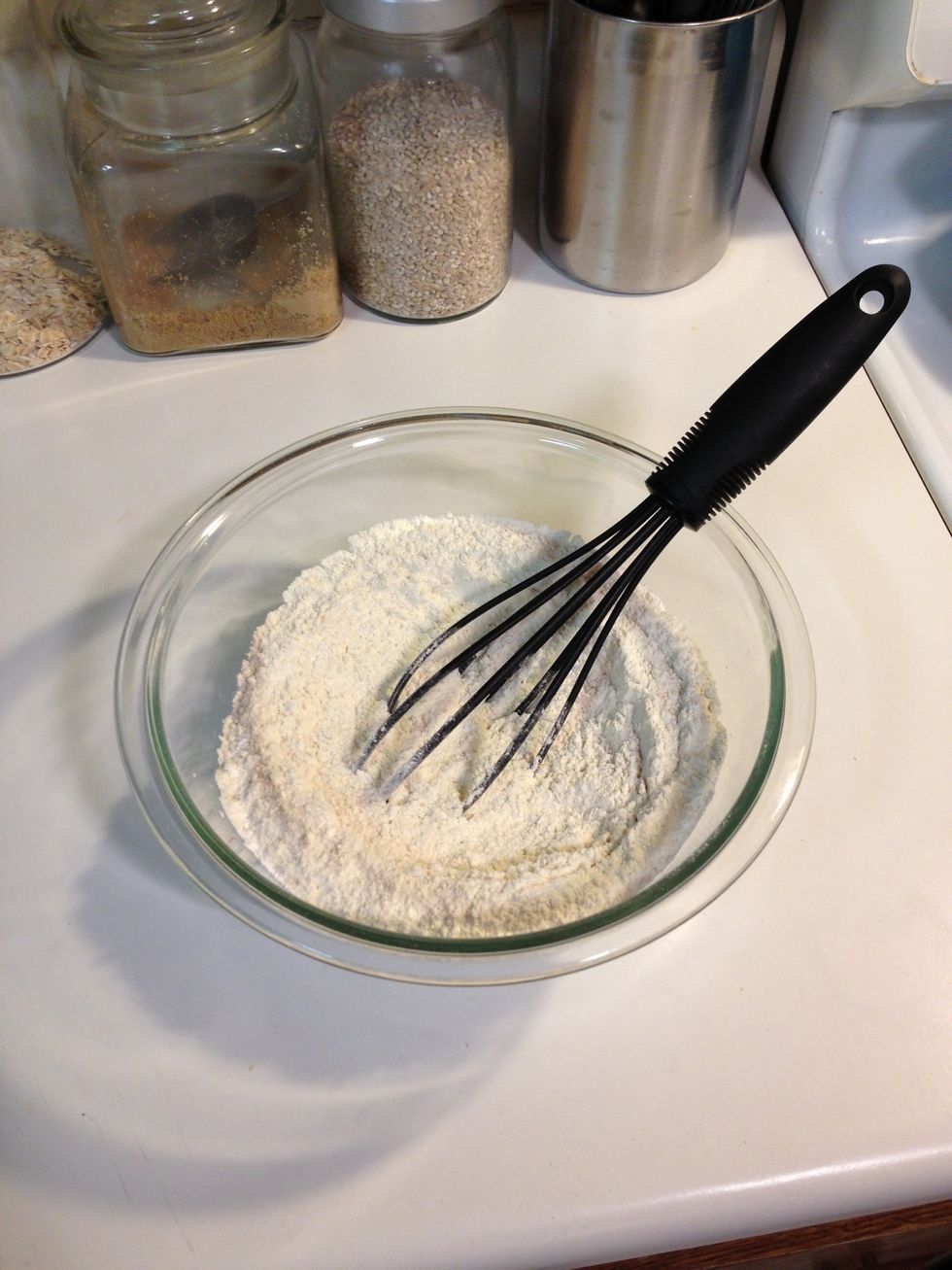 Mix all your dry ingredients in a large mixing bowl.
Mix all your wet ingredients in another mixing bowl.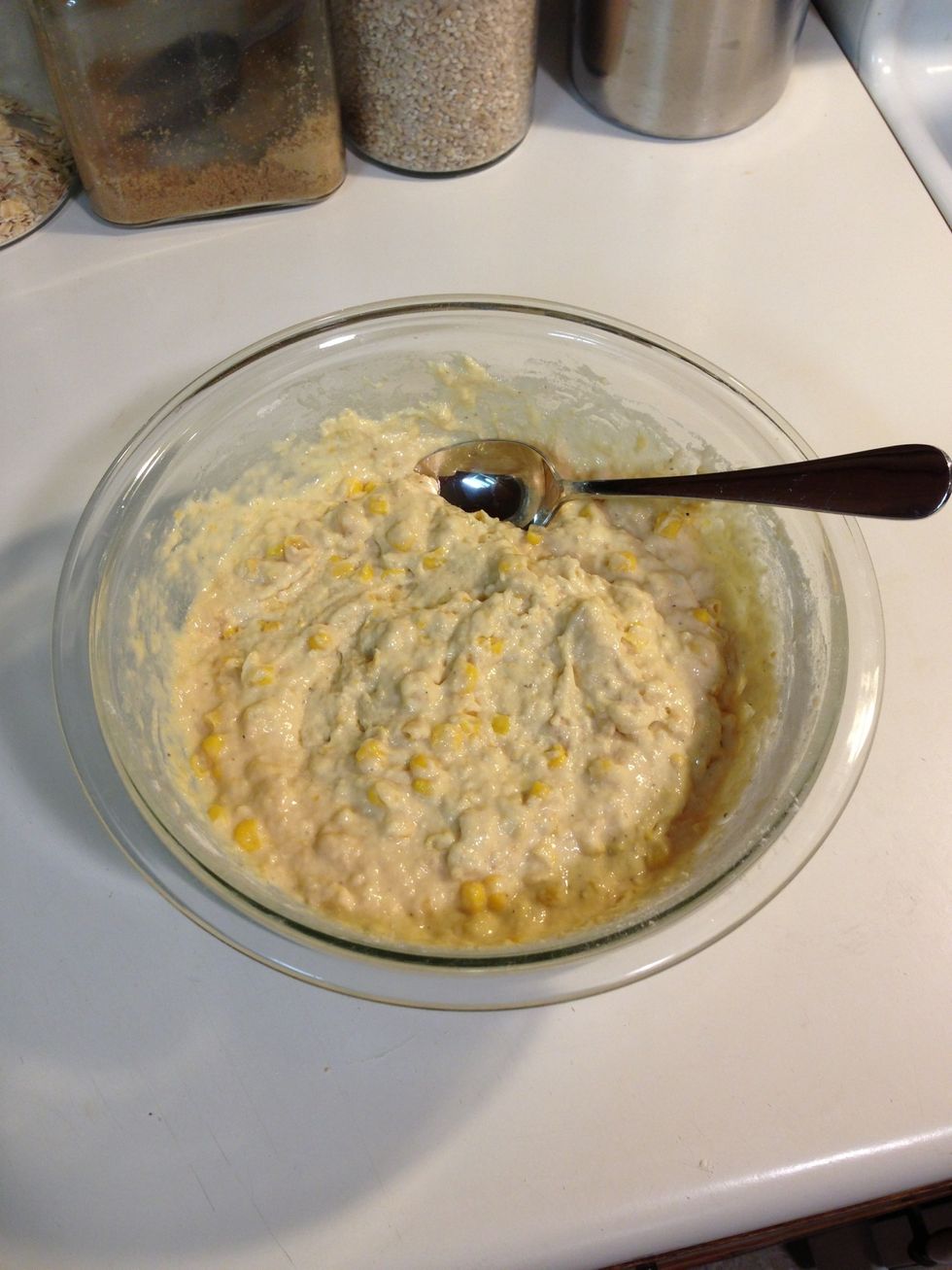 Pour your wet ingredients into the dry ingredients and stir thoroughly. You should end up with a pancake-batter consistency.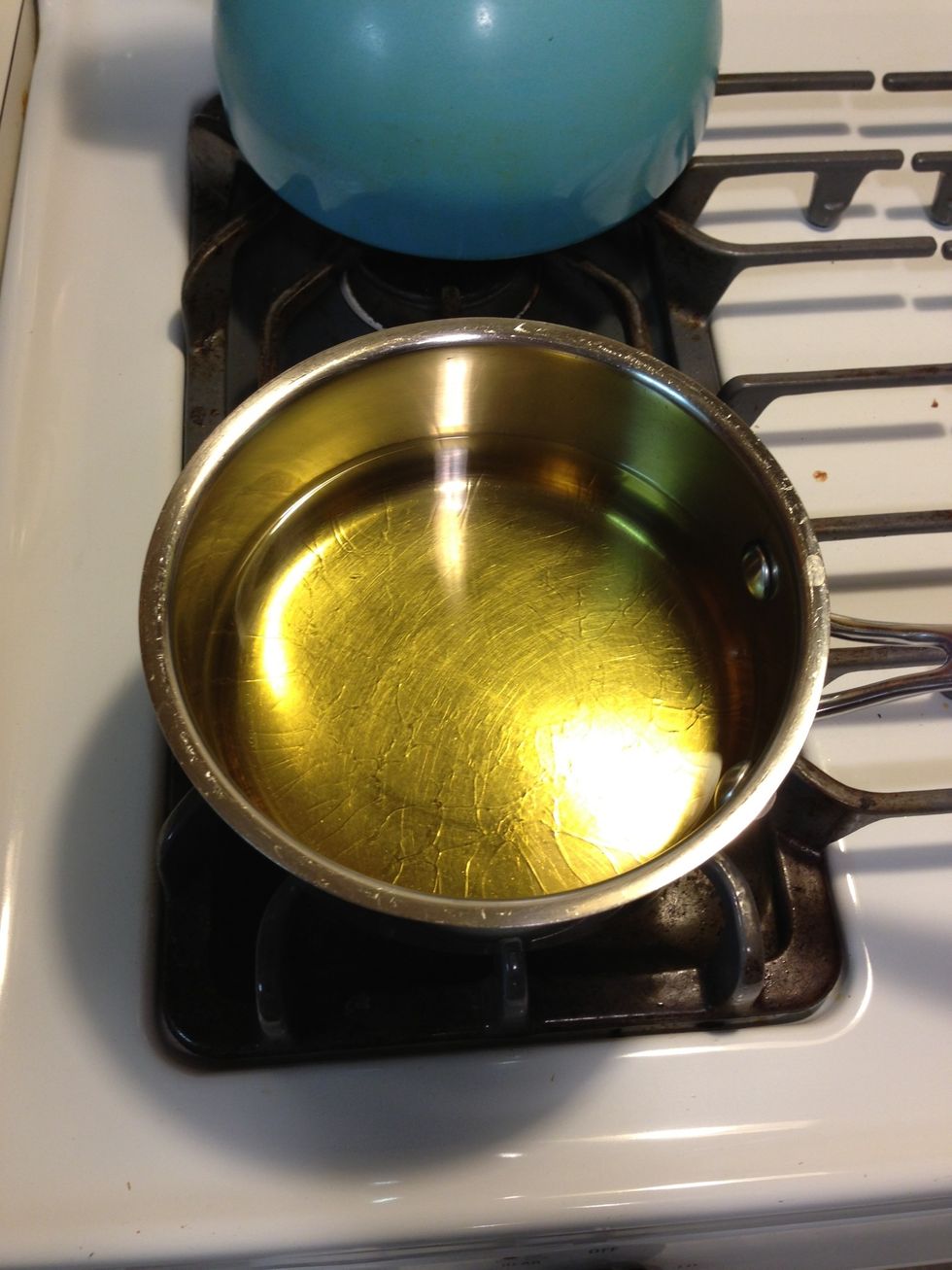 Heat about 1 to 1.5 inches of oil to about 370 degrees.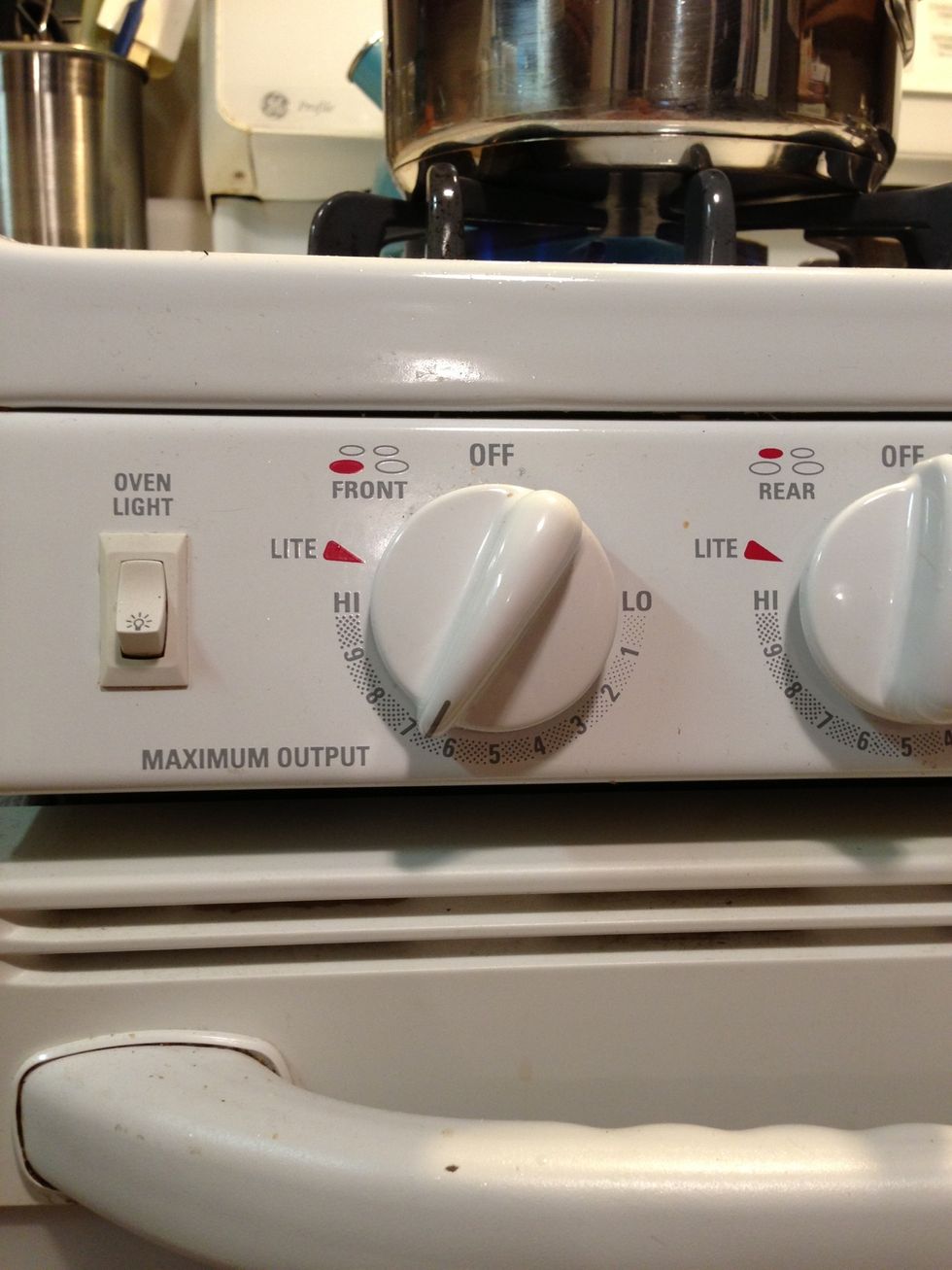 For my stove, that's right about here. Sorry it's so dirty. :/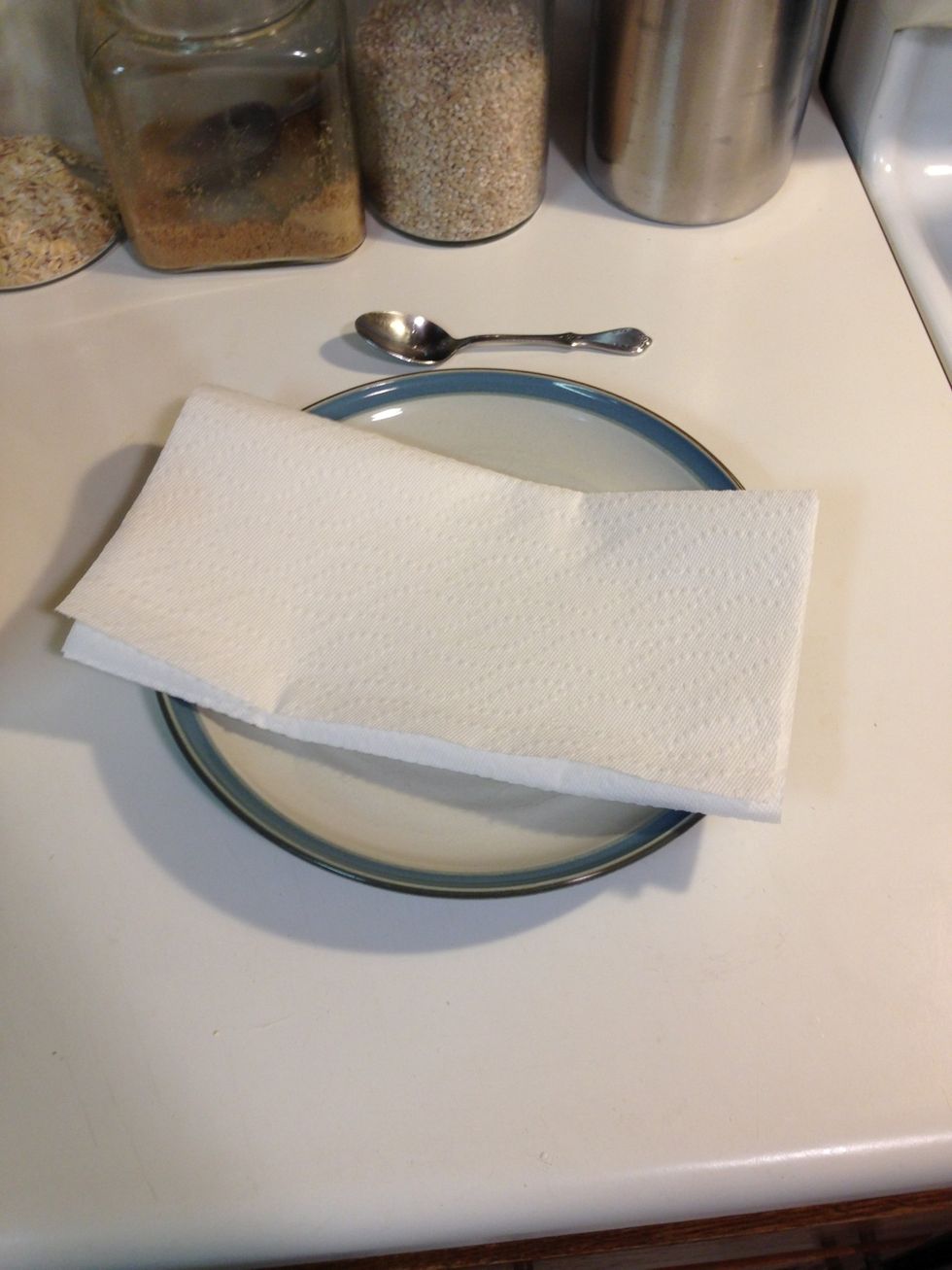 You'll want to get a plate ready before the next step. Place a few folded over paper towels across the plate to help absorb the oil. Set a spoon out to for flipping your Corn Balls.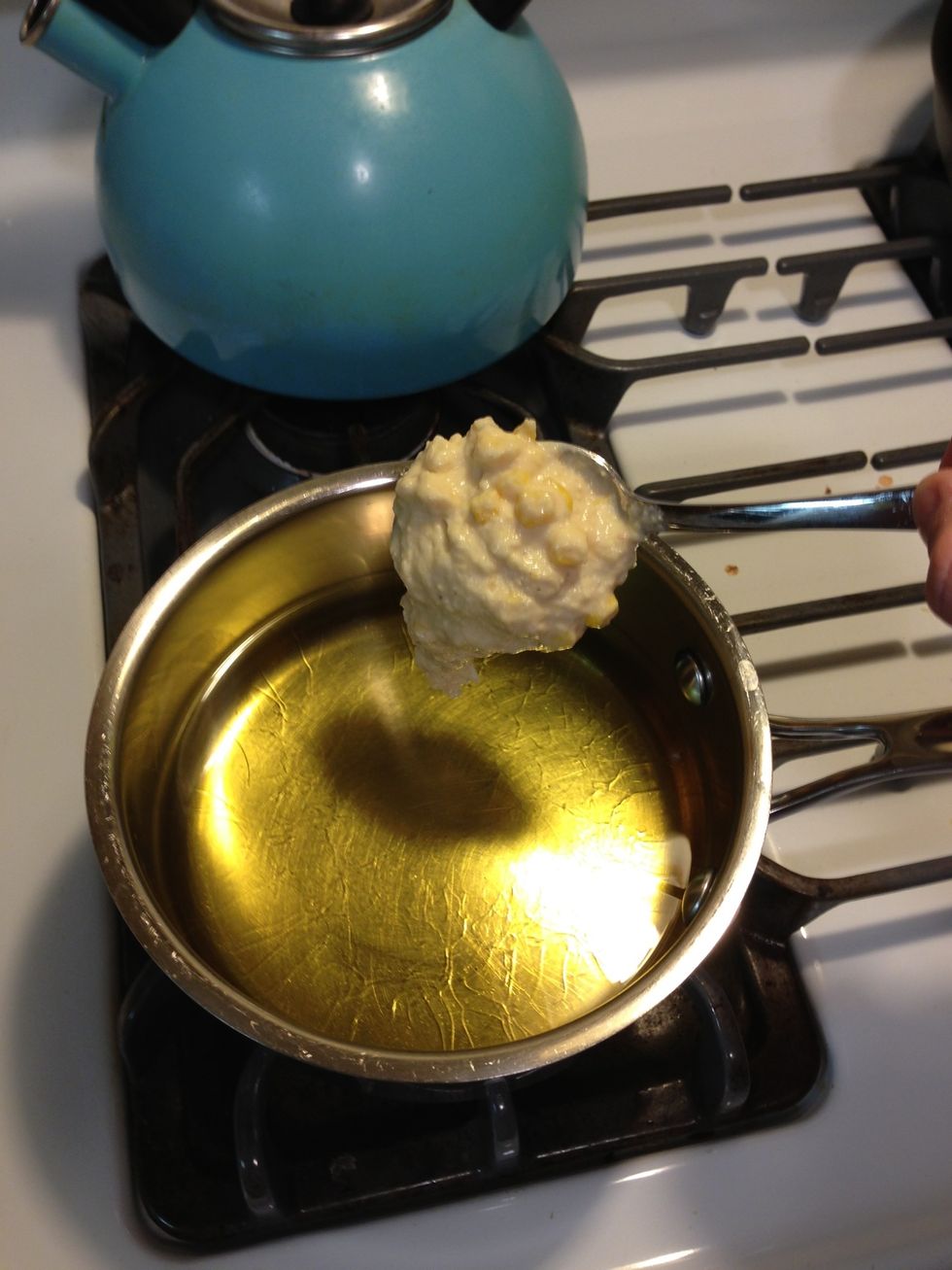 You can make your Corn Balls as big or as small as you like. I tend to make them all different sizes. The important thing is that you cook them all the way through.
Let them fry till they are golden brown all over. That usually means about a minute on each side.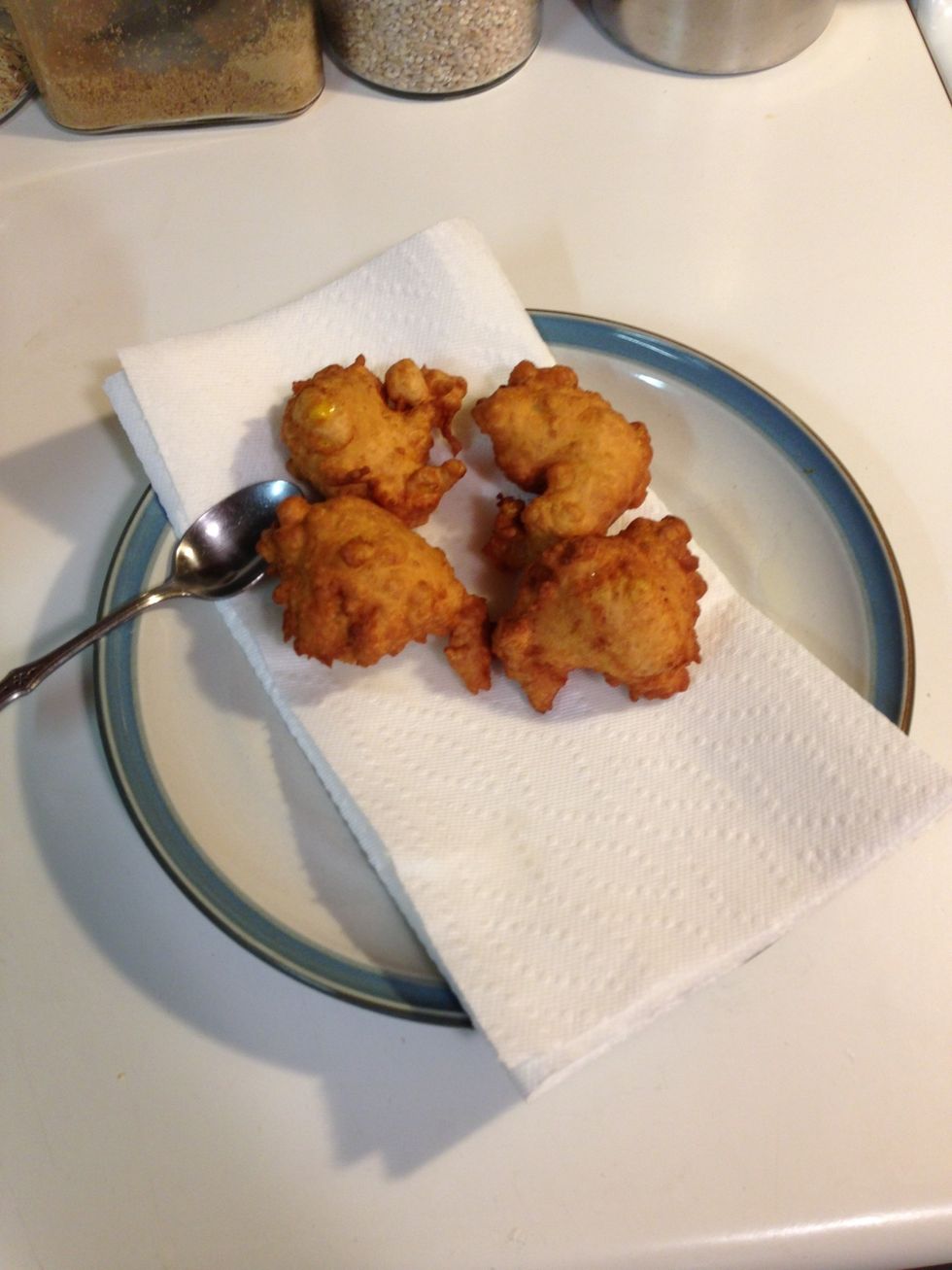 Here's my first batch. We are off to a great start!
And here's my haul. This recipe will make enough for about 6-9 people. They are delicious plain, but try them with some honey for a sweeter flavor.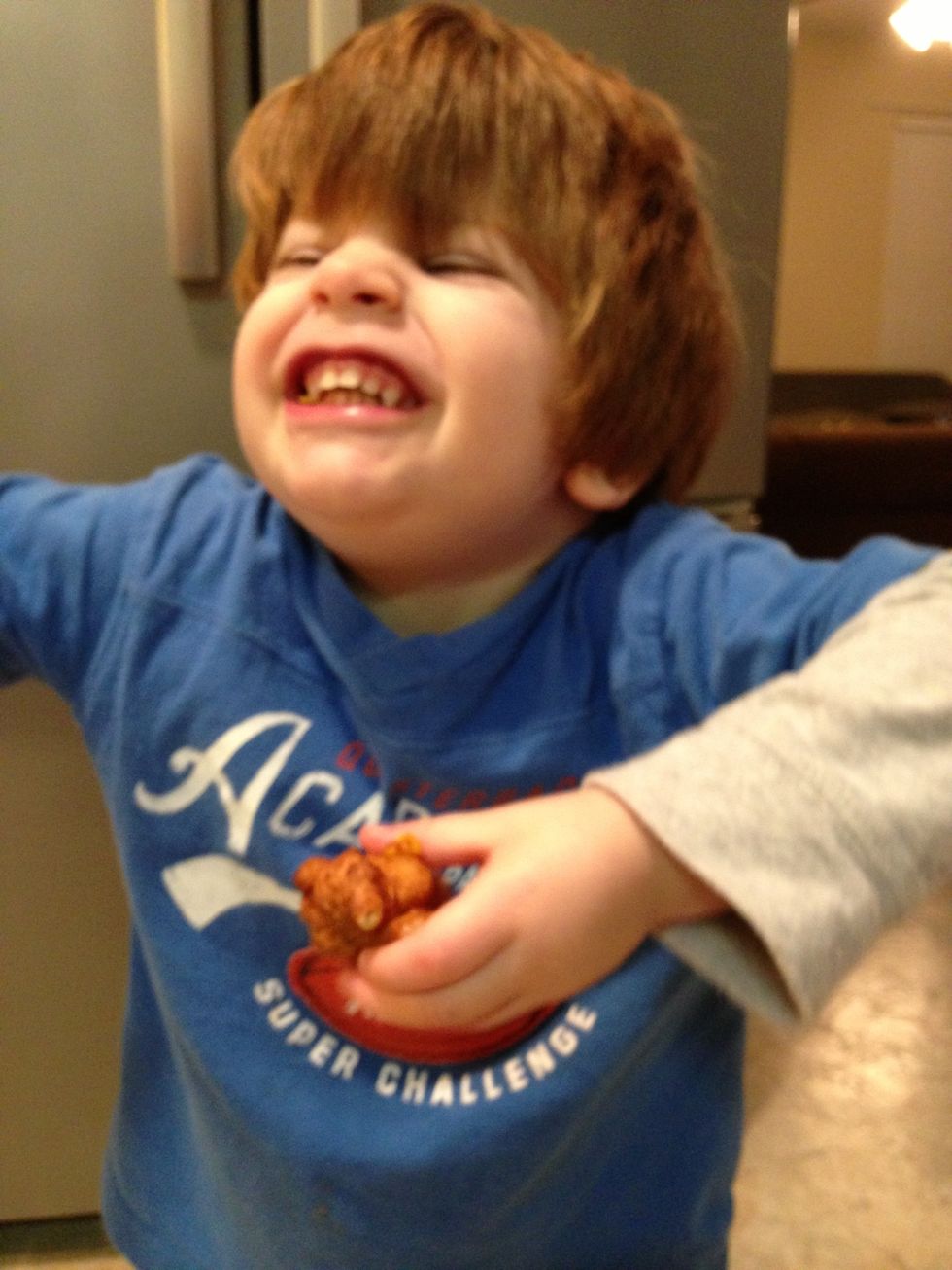 The kiddo approves!
2.0c Flour
1/4c Corn Meal
3.0tsp Baking Powder
1.0tsp Salt
1/2tsp Pepper
2.0 Eggs (lightly beaten)
3/4c Milk
12.0oz Whole Kernel Corn
8.0oz Cream Corn
Honey (optional)
Ben Niemann
IT professional living in the Raleigh/Durham area. I love to cook, I love DIY, and I love to entertain. I hope you enjoy my guides!
Wake Forest, North Carolina