Ingredients I had one duck egg you could use either. No measurements just do it by eye and taste!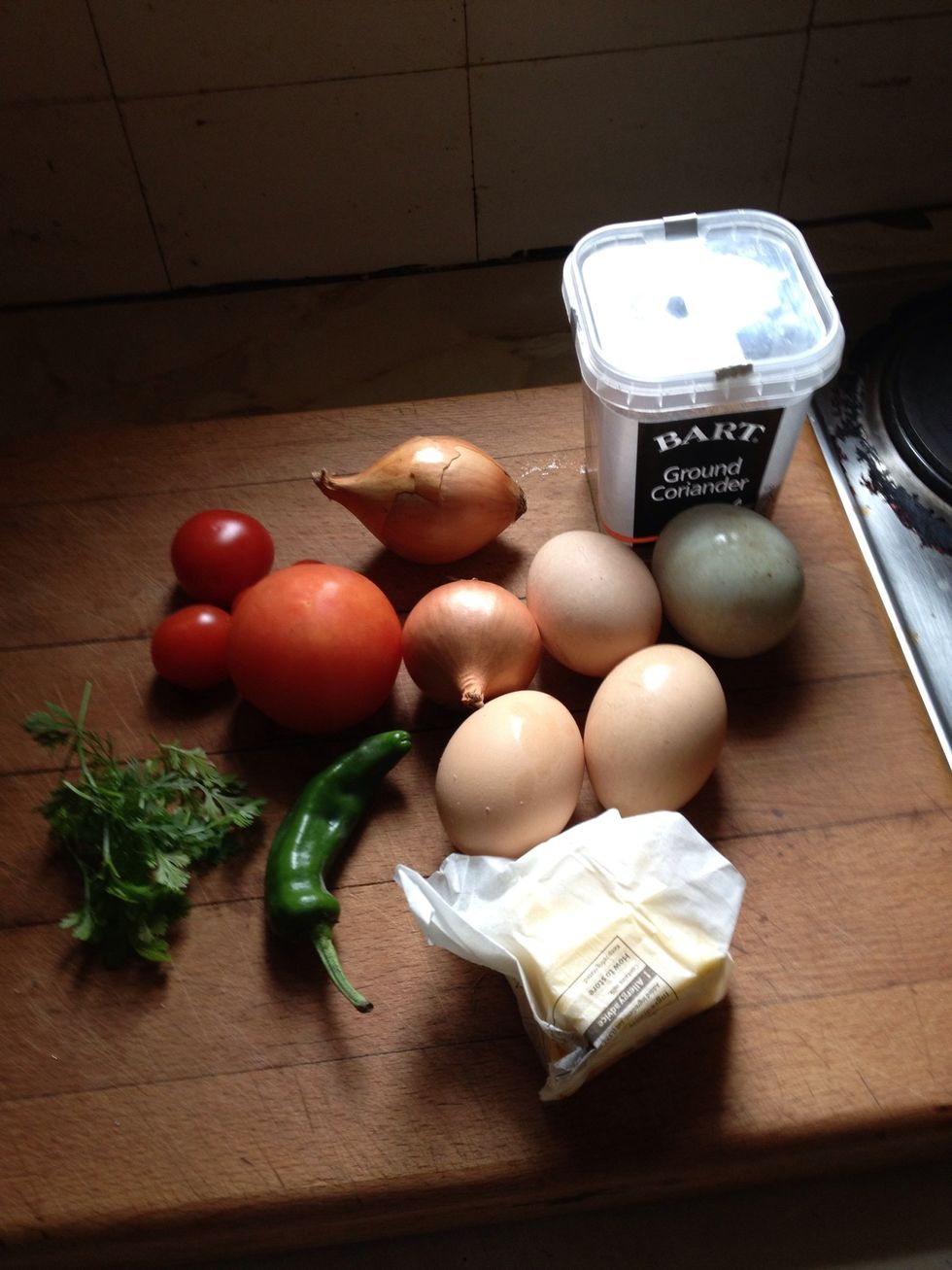 Ingredients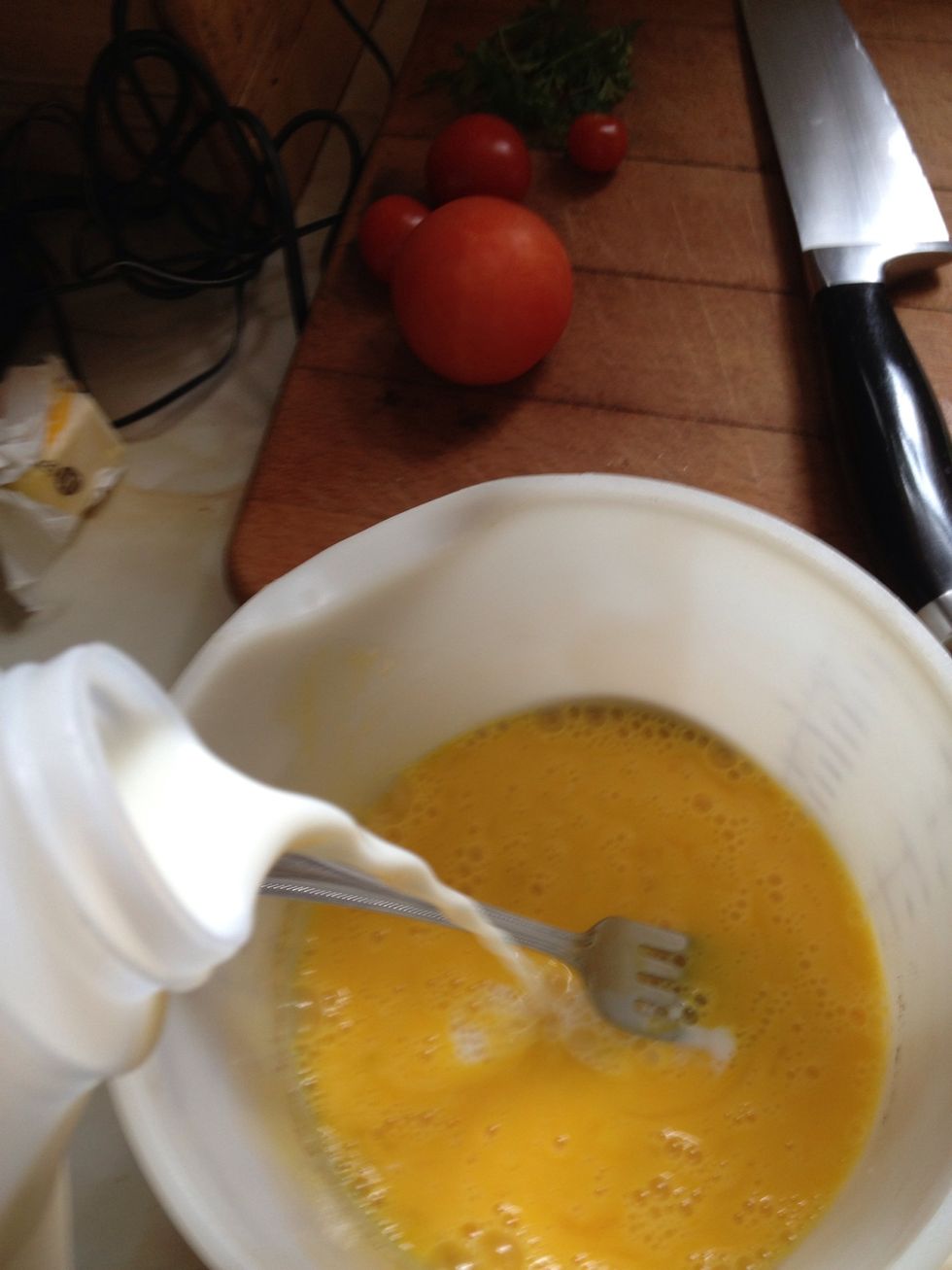 Whisk eggs in a jug and add a little milk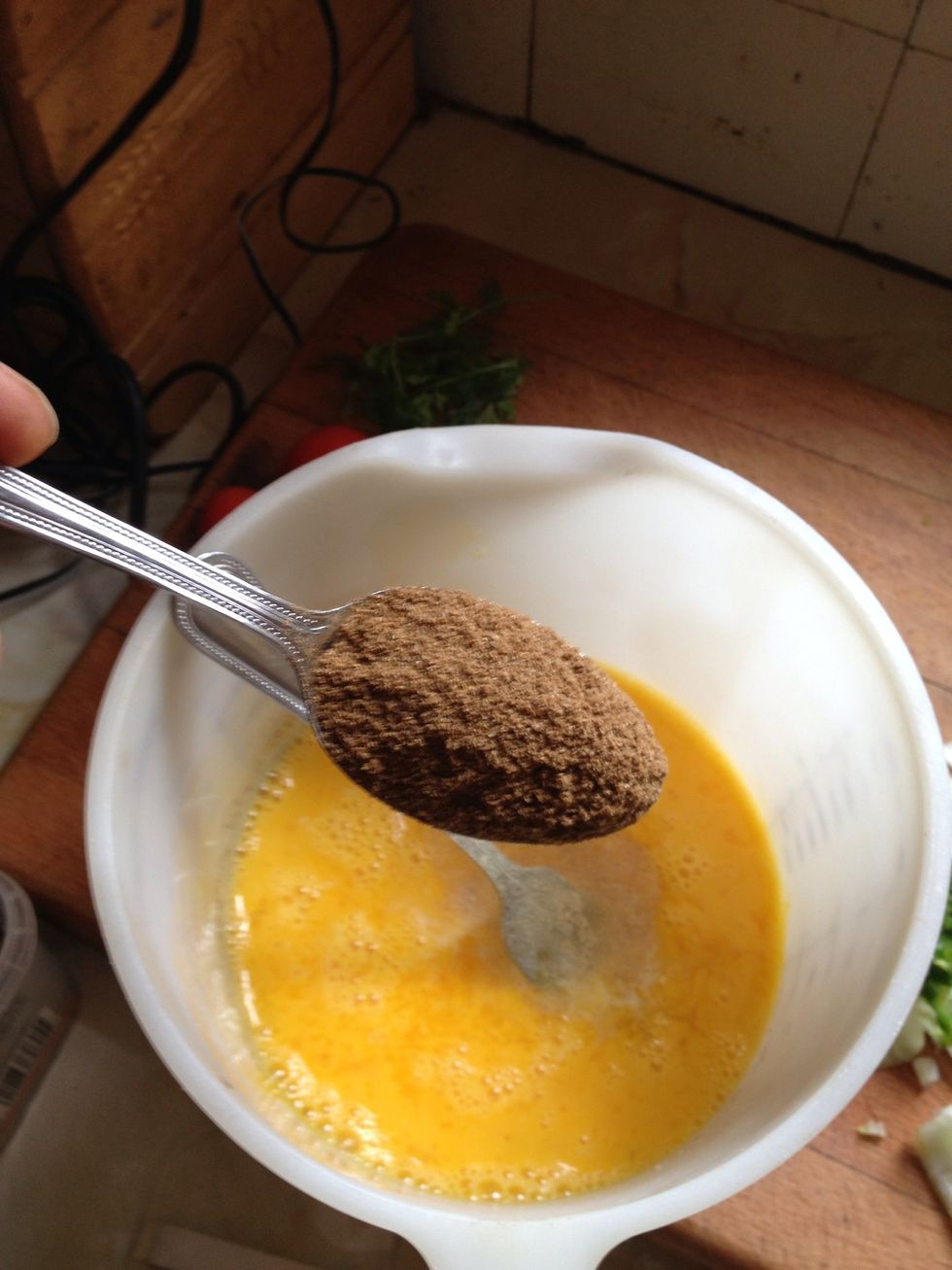 Add a desert spoon of ground coriander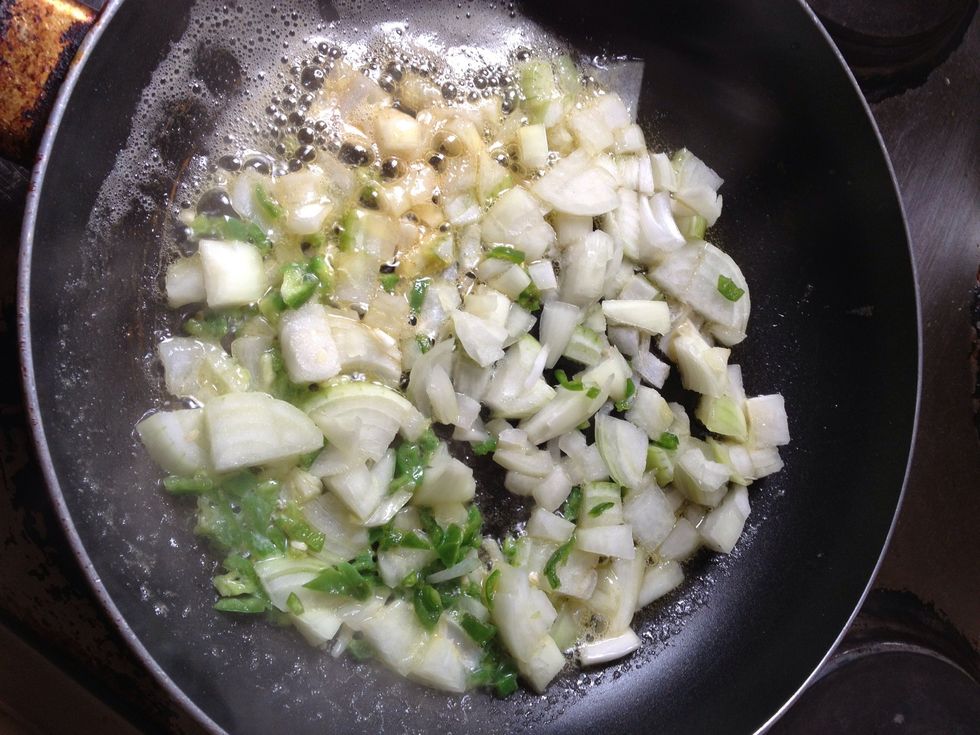 Separately, melt your knob of butter dice the onion and chilli and fry till the onion is translucent not browned, red onion is best but I used a white one here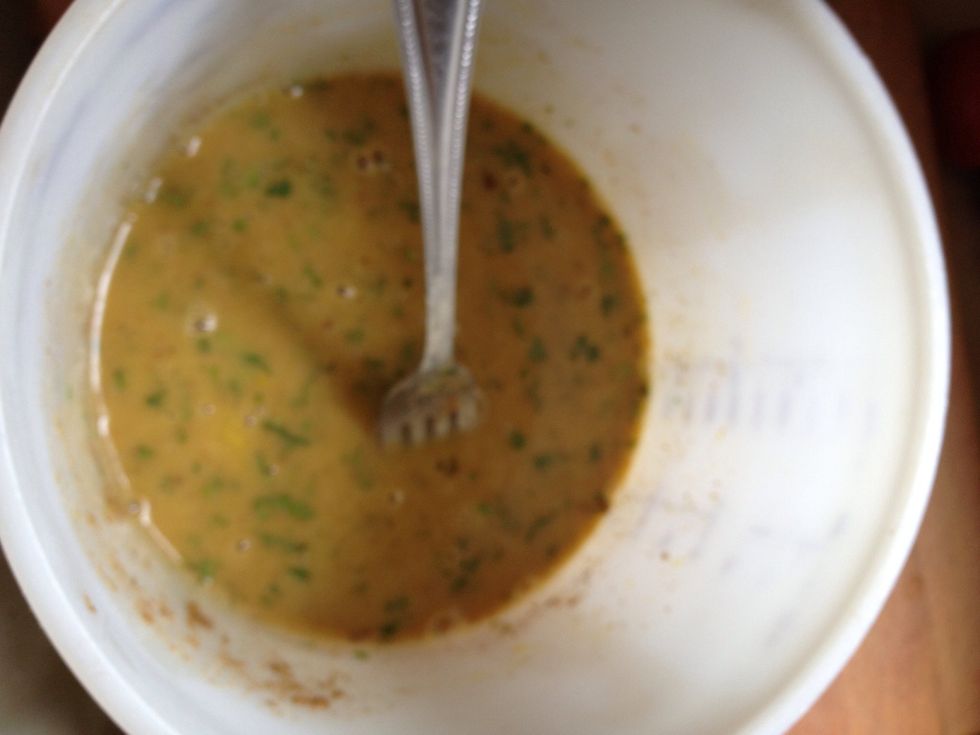 With a fork, whist the eggs, ground coriander, chopped coriander leaves, add salt and pepper to taste
Add your chopped tomatoes, real ones not tinned they are to wet, and fry until most of the waters gone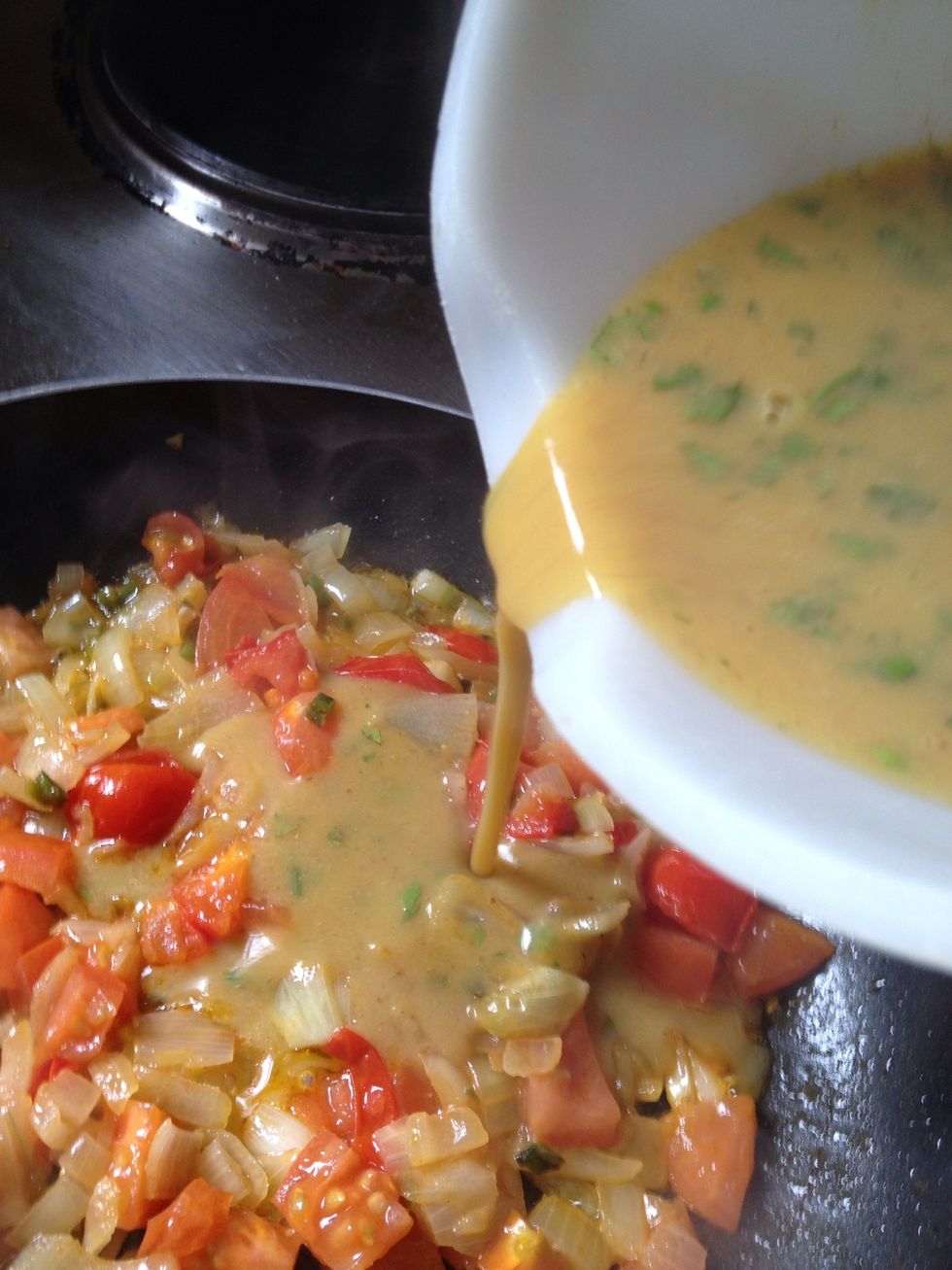 Add the eggs mixture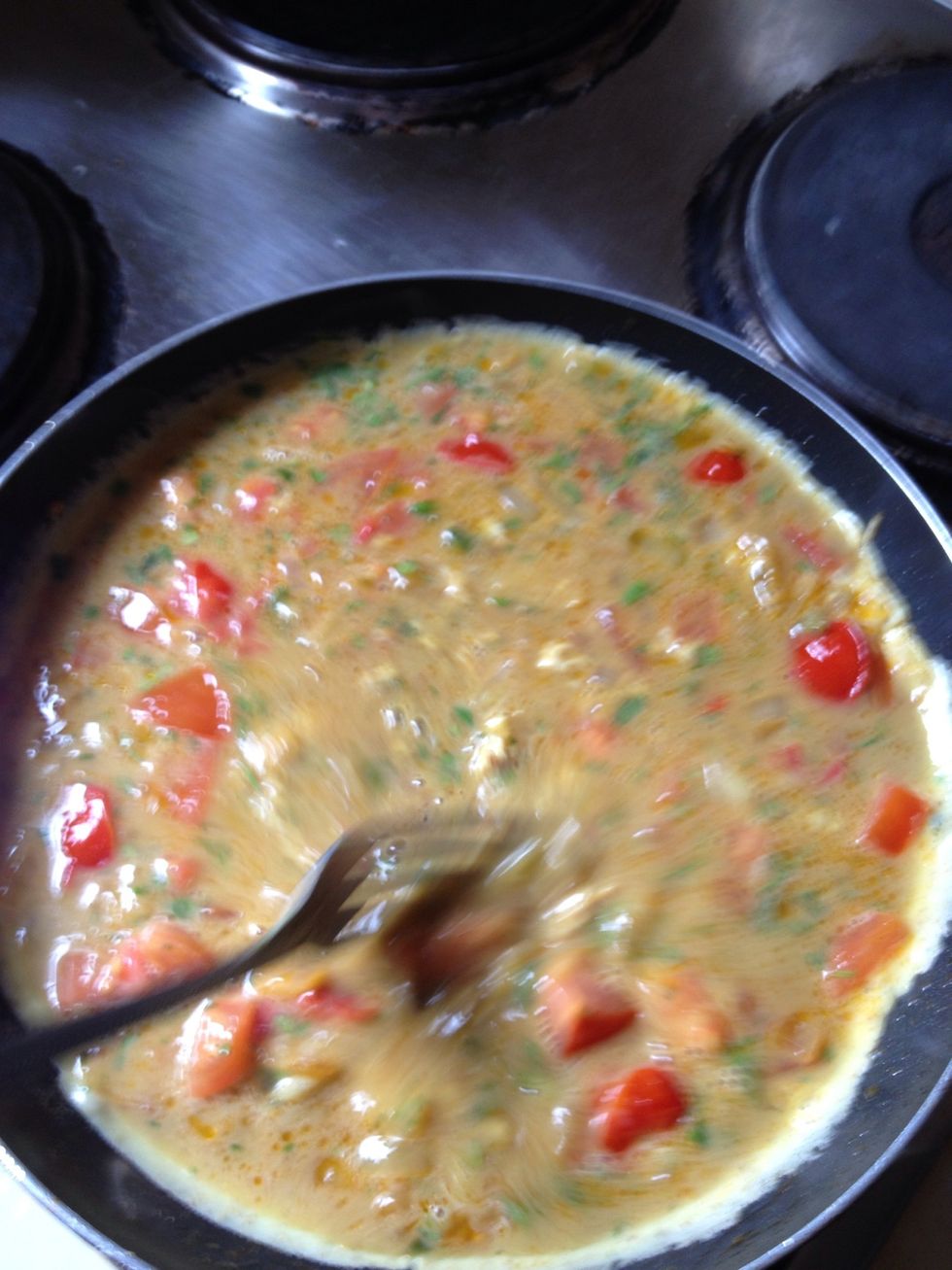 As it starts to set on the bottom move it around to mix it all together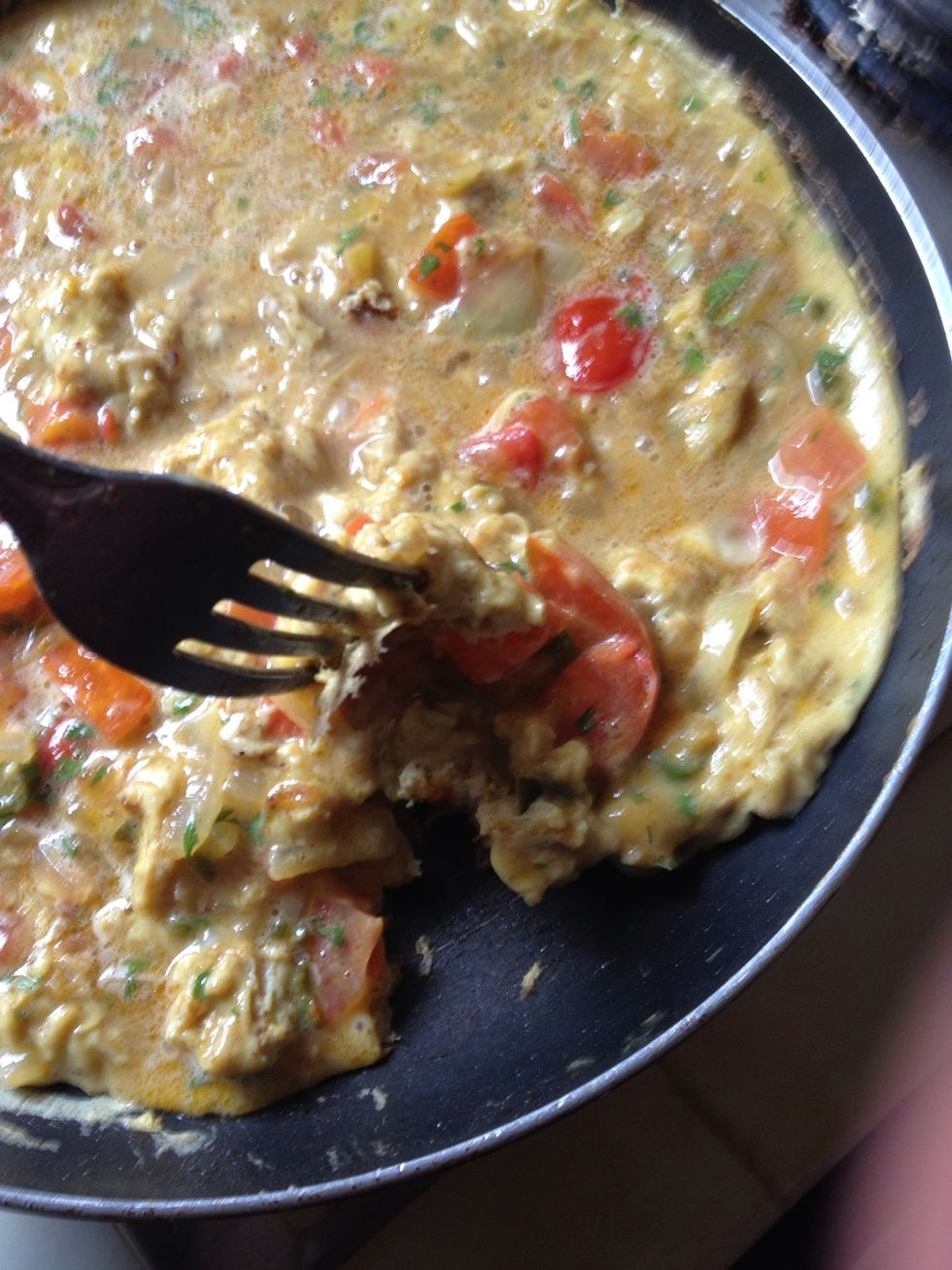 As it starts to set into the omelette about one third of the thickness place under a med grill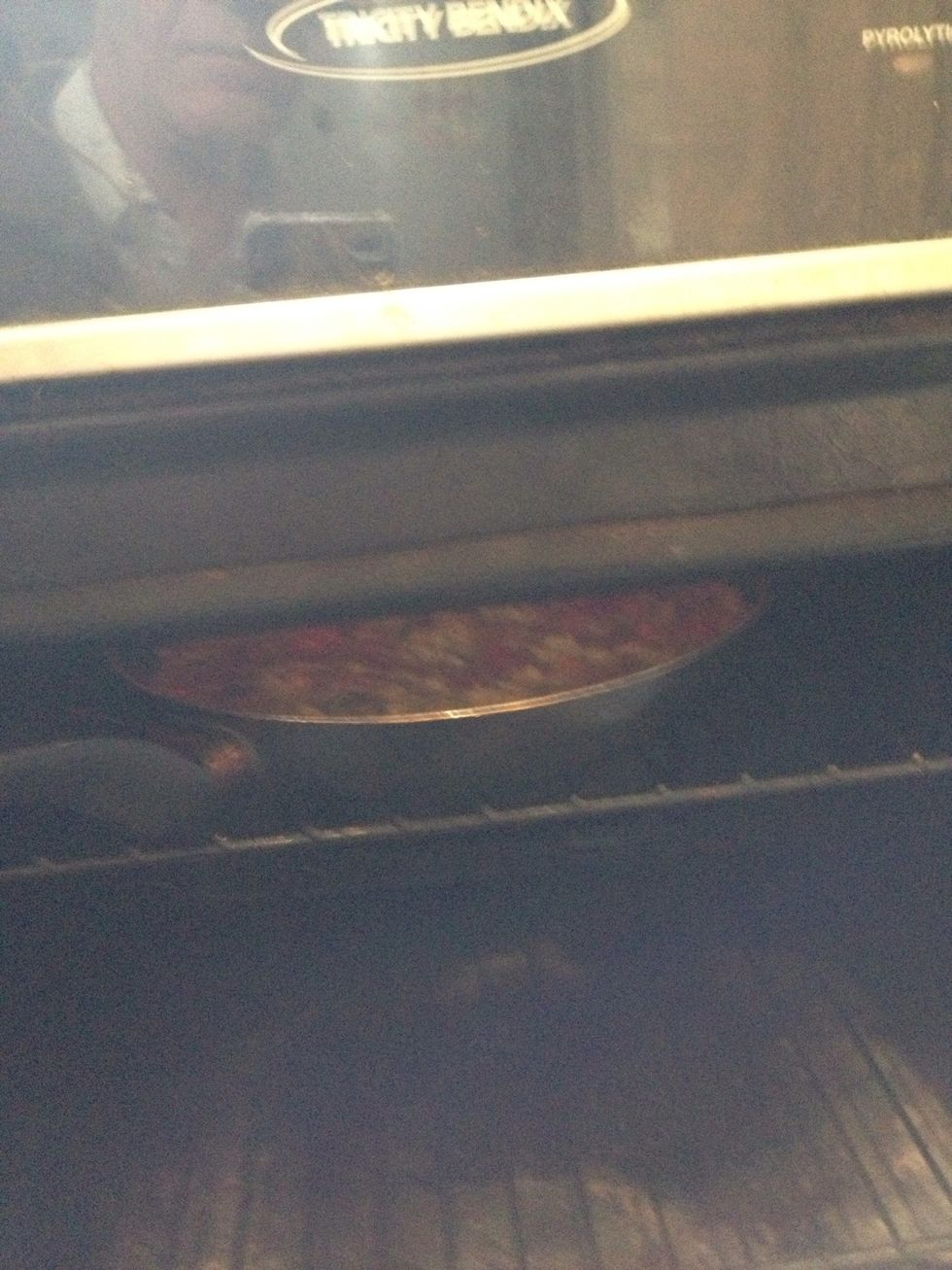 For about 2,3, minutes or so ( depends how you like your omelette I don't like them raw, just done right through) keep an eye on it and, use a heatproof handle on the pan. Stick some toast on!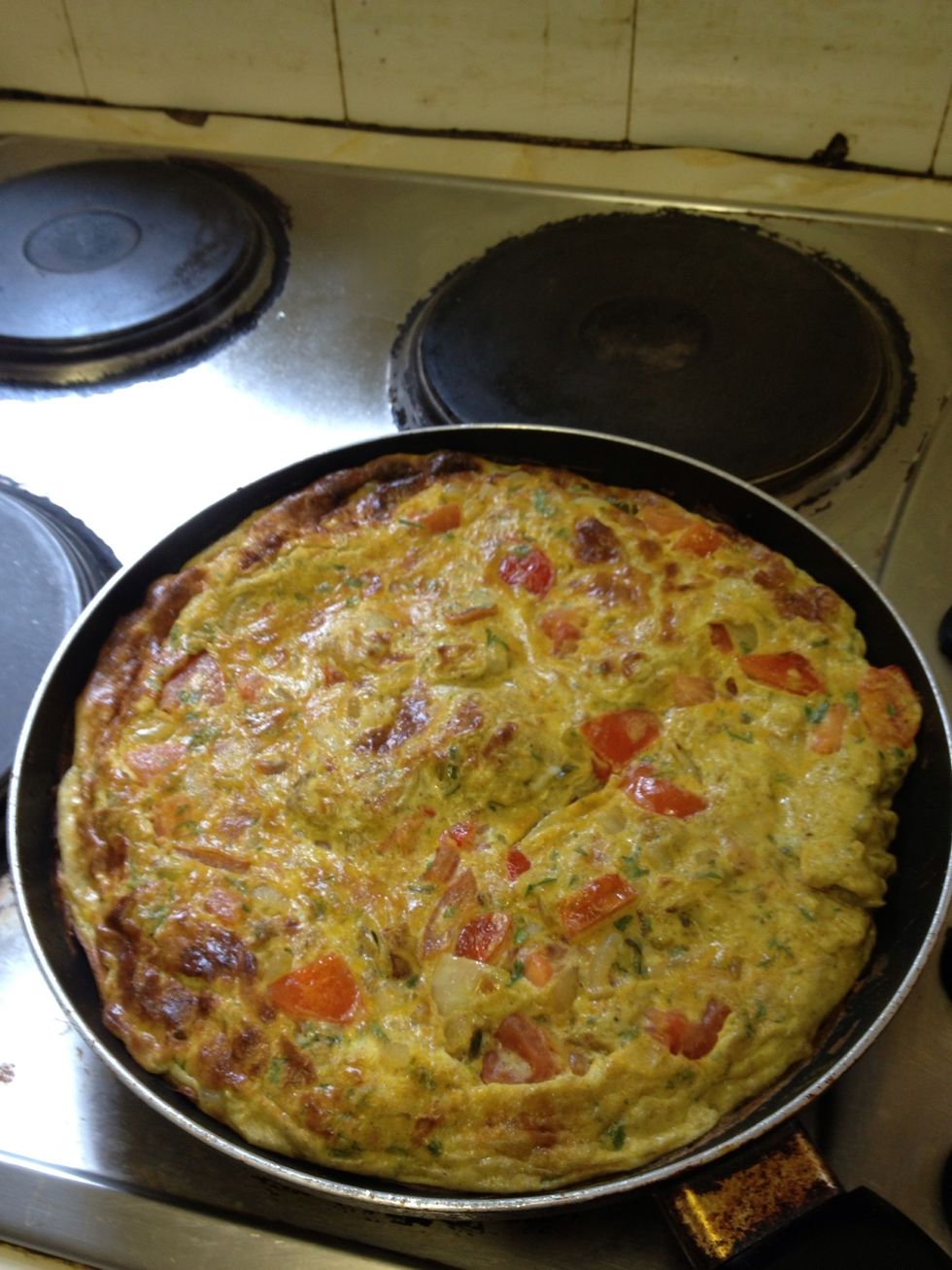 Done! Nice!
Toast, slice of omelette and a spoon or 2 of mayonnaise
Saw it on and Credits to Nisha Katona twitter @nishakatona
1 onion red better but I only had yellow
1 chilli
Couple of med tomatoes
4 eggs
1 dessert spoon of ground coriander
Fresh coriander leaves
Salt and pepper to taste
1 knob of butter for frying