Gather all ingredients from the supply list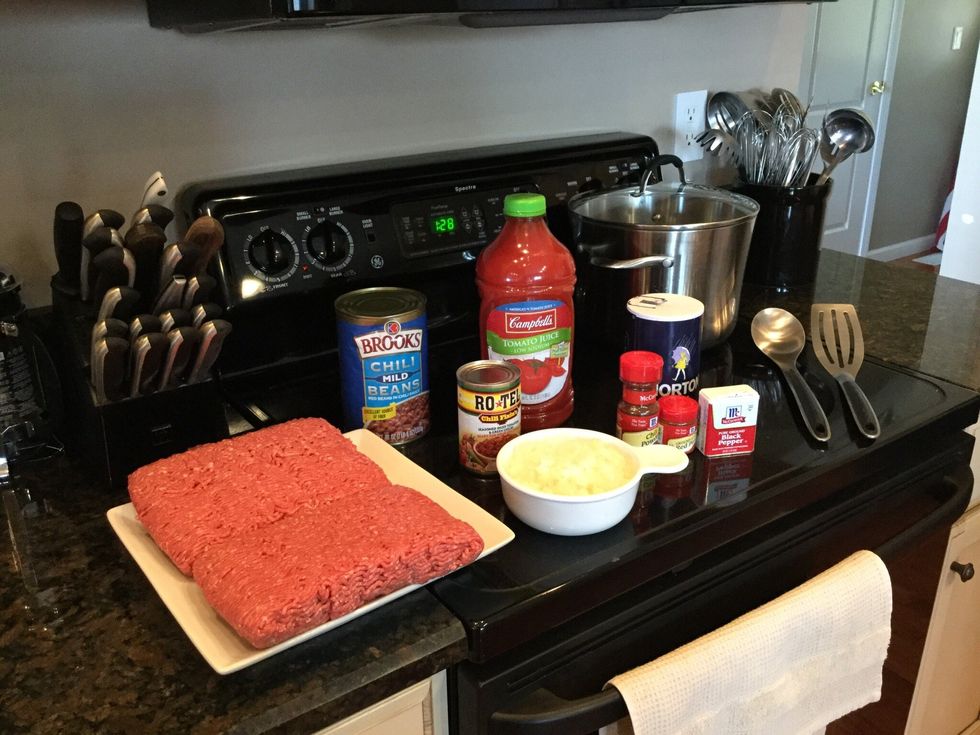 Saute' the onion in your chili pot.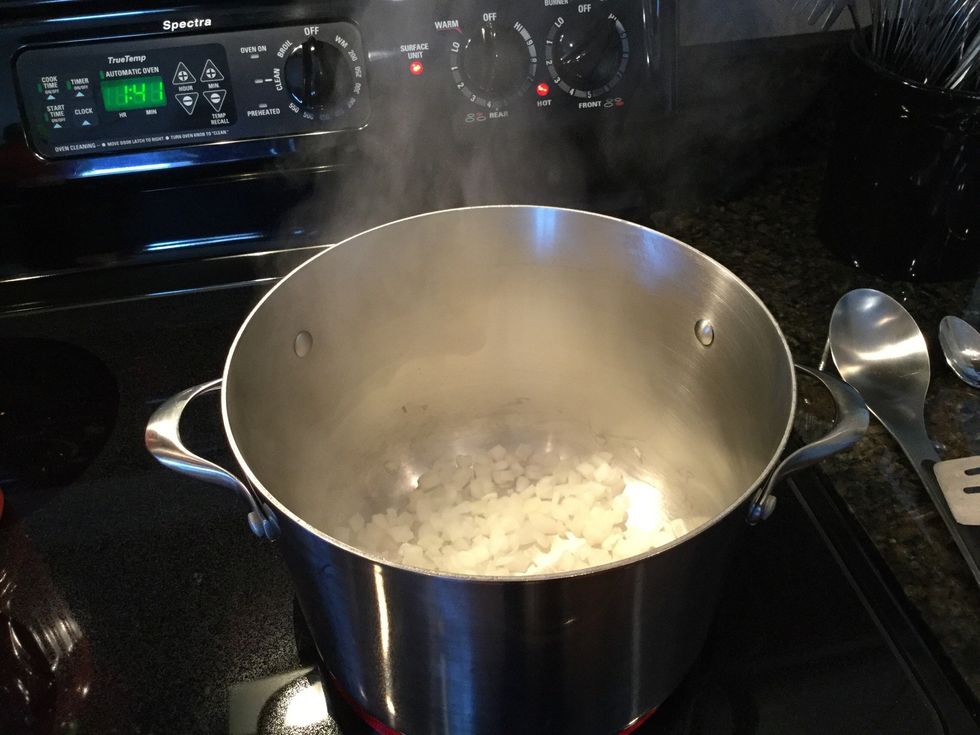 Brown the ground chuck with the sautéed onions.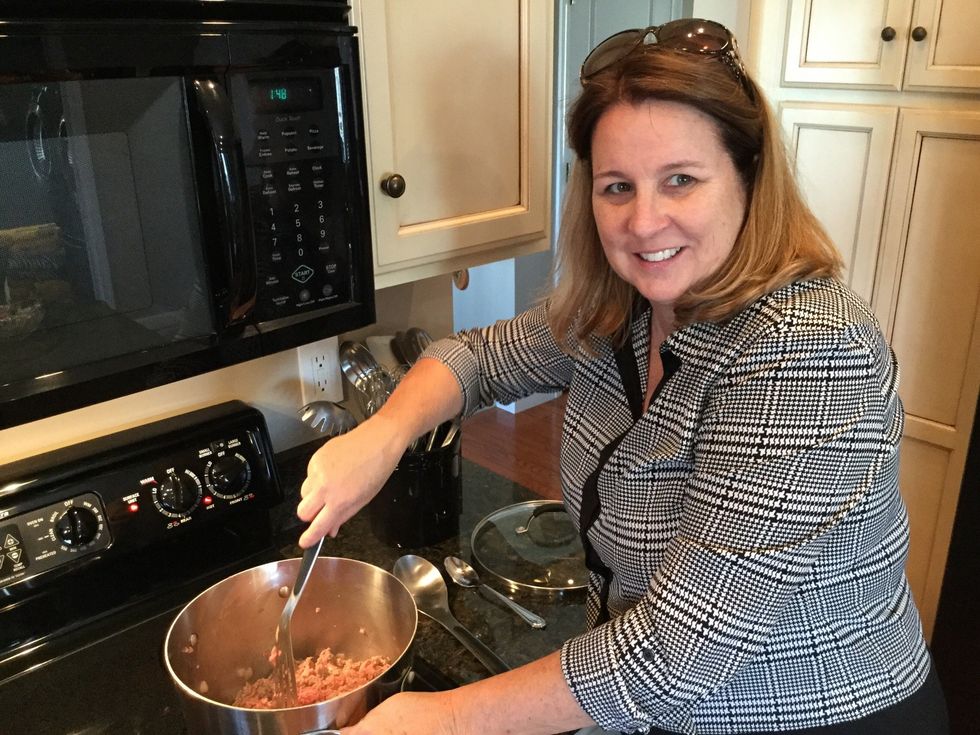 Drain the ground chuck and onions on paper towels.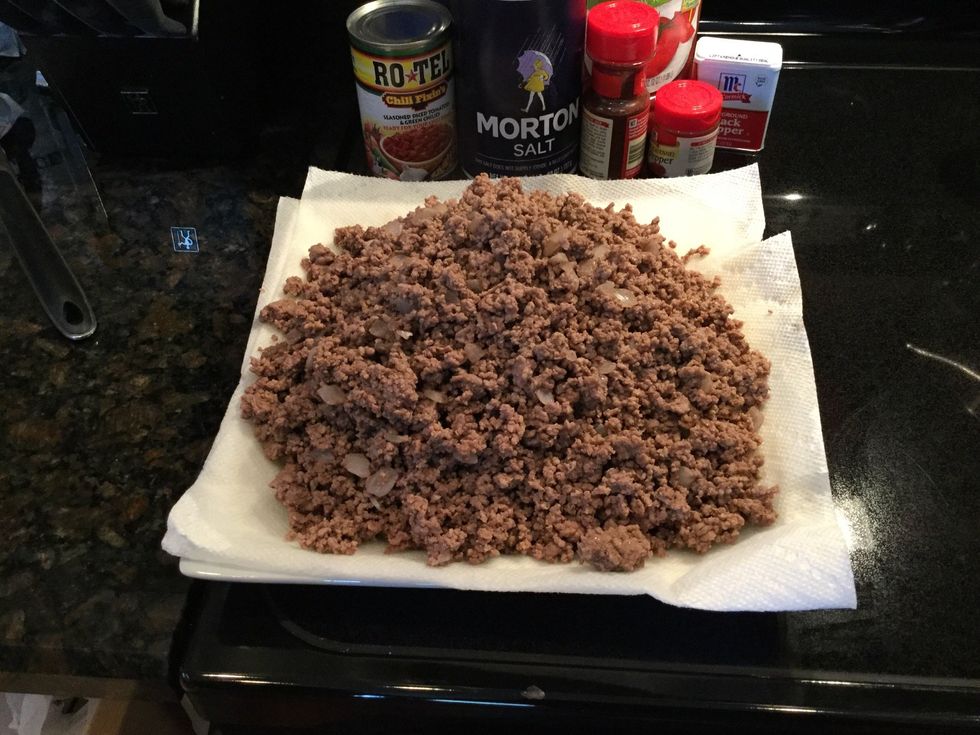 Add the drained ground chuck back to the chili pot.
The finished pot of Corbin Family Chili! Delicious!
Garnish with your favorite items like cheese or crackers. It's also very tasty with hotdogs or mixed with noodles for chili-mac.
4 pounds of ground chuck
64 fluid oz. of Tomato Juice
10 can of Ro-Tel Chili Fixin's
20 oz can of Brook's Mild Chili Beans
2 chopped onions
1 tablespoon of Chili Powder
1/2 teaspoon of Cayenne Pepper
1 teaspoon of both salt and pepper
One large cooking pot, cooking spoon & spatula